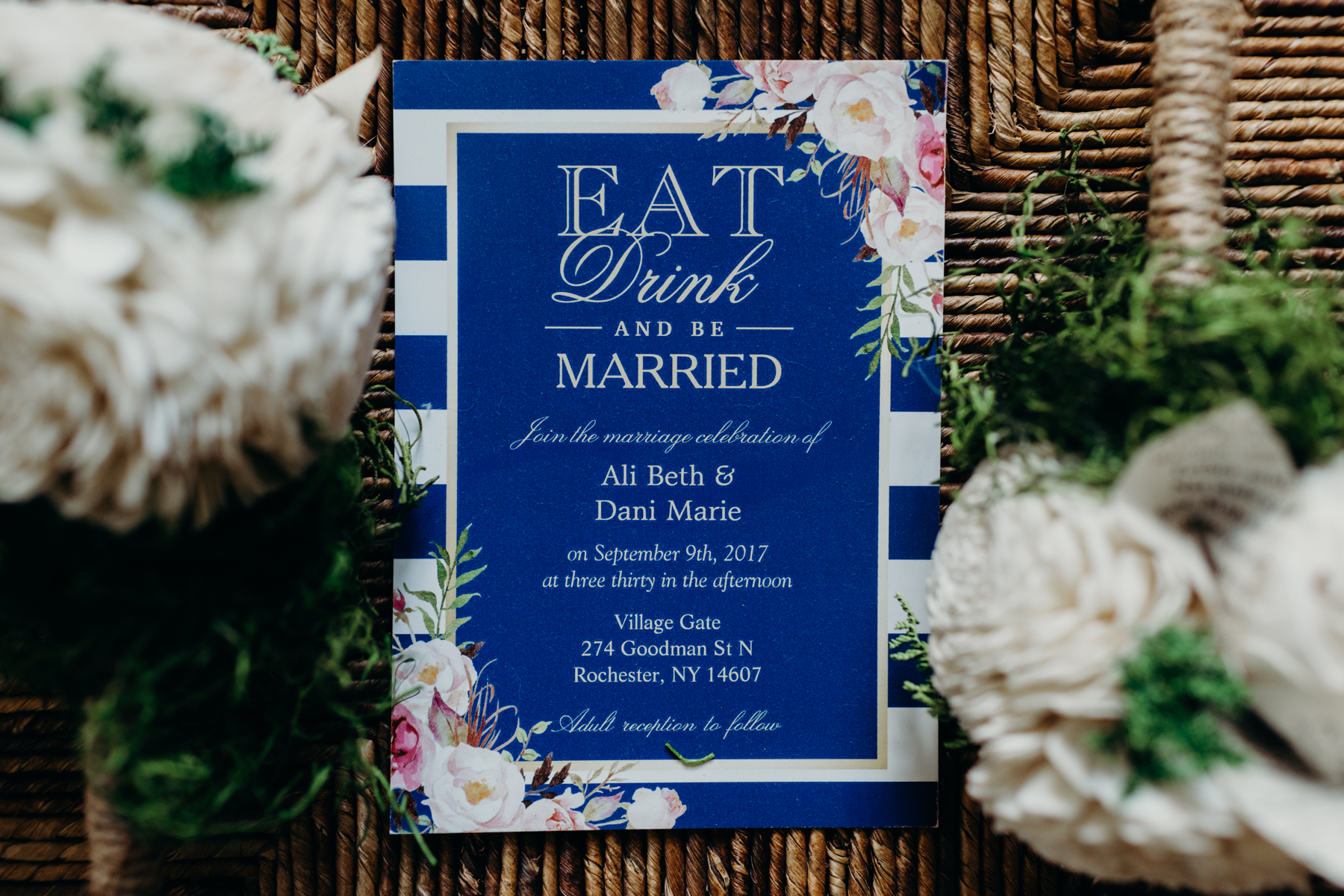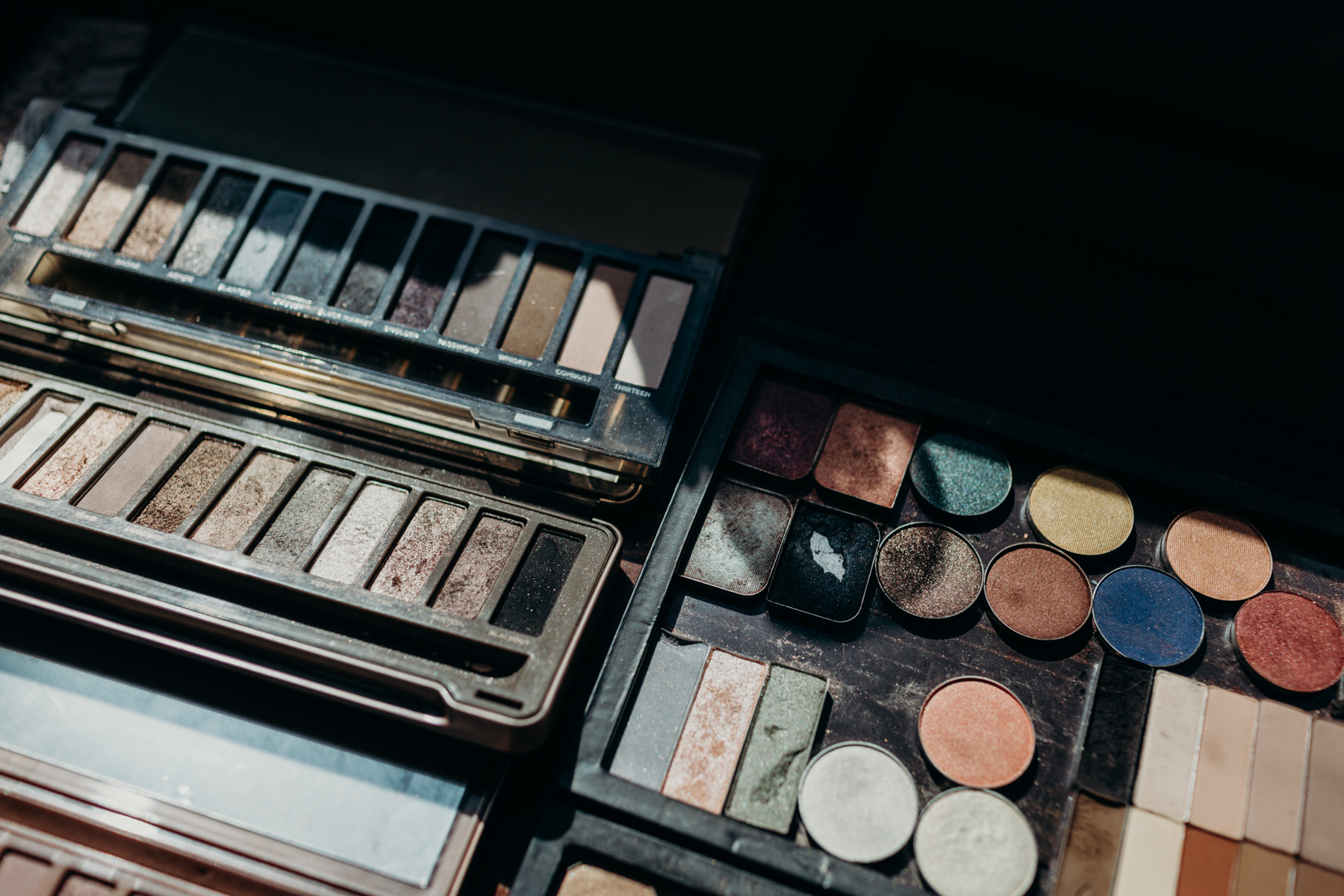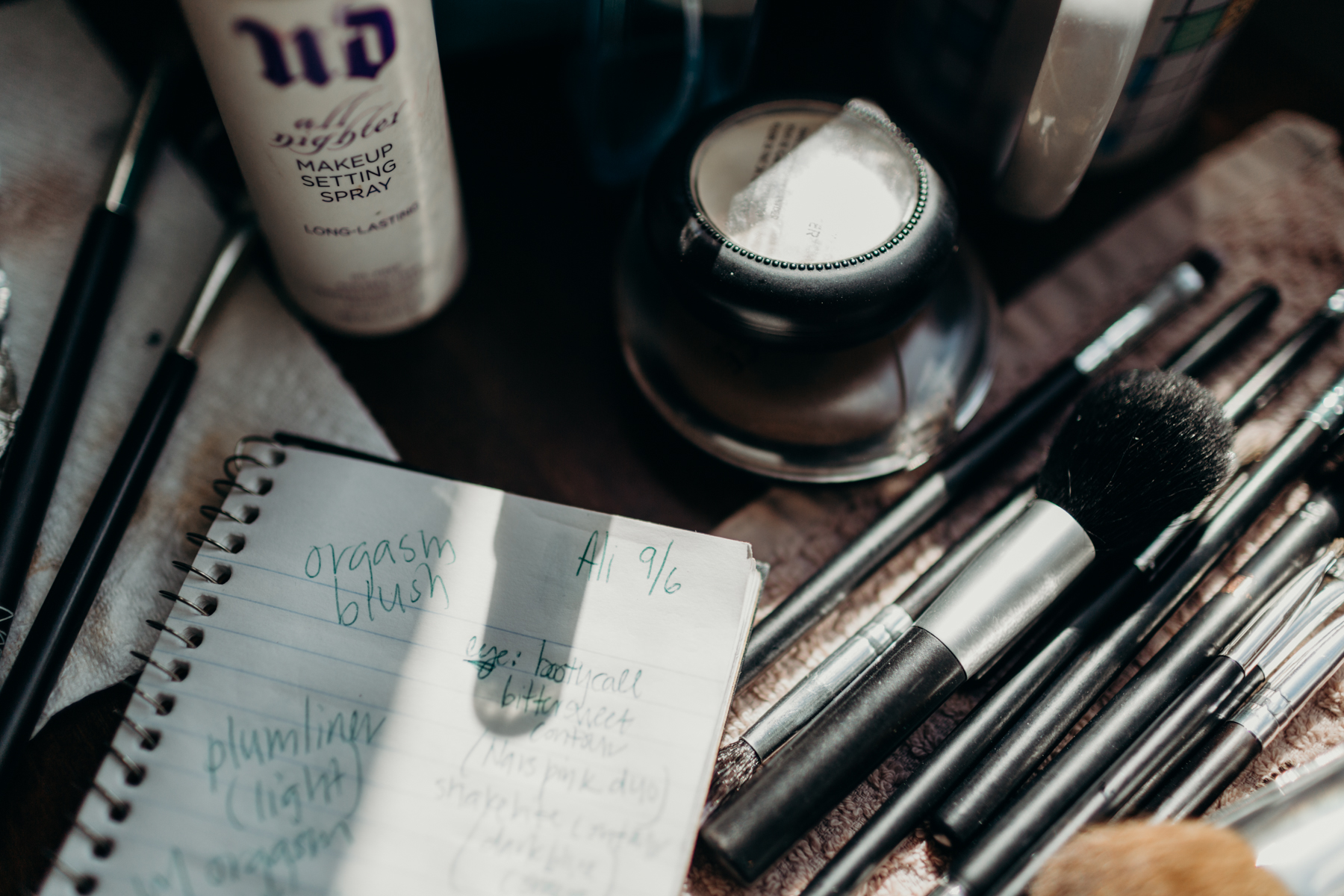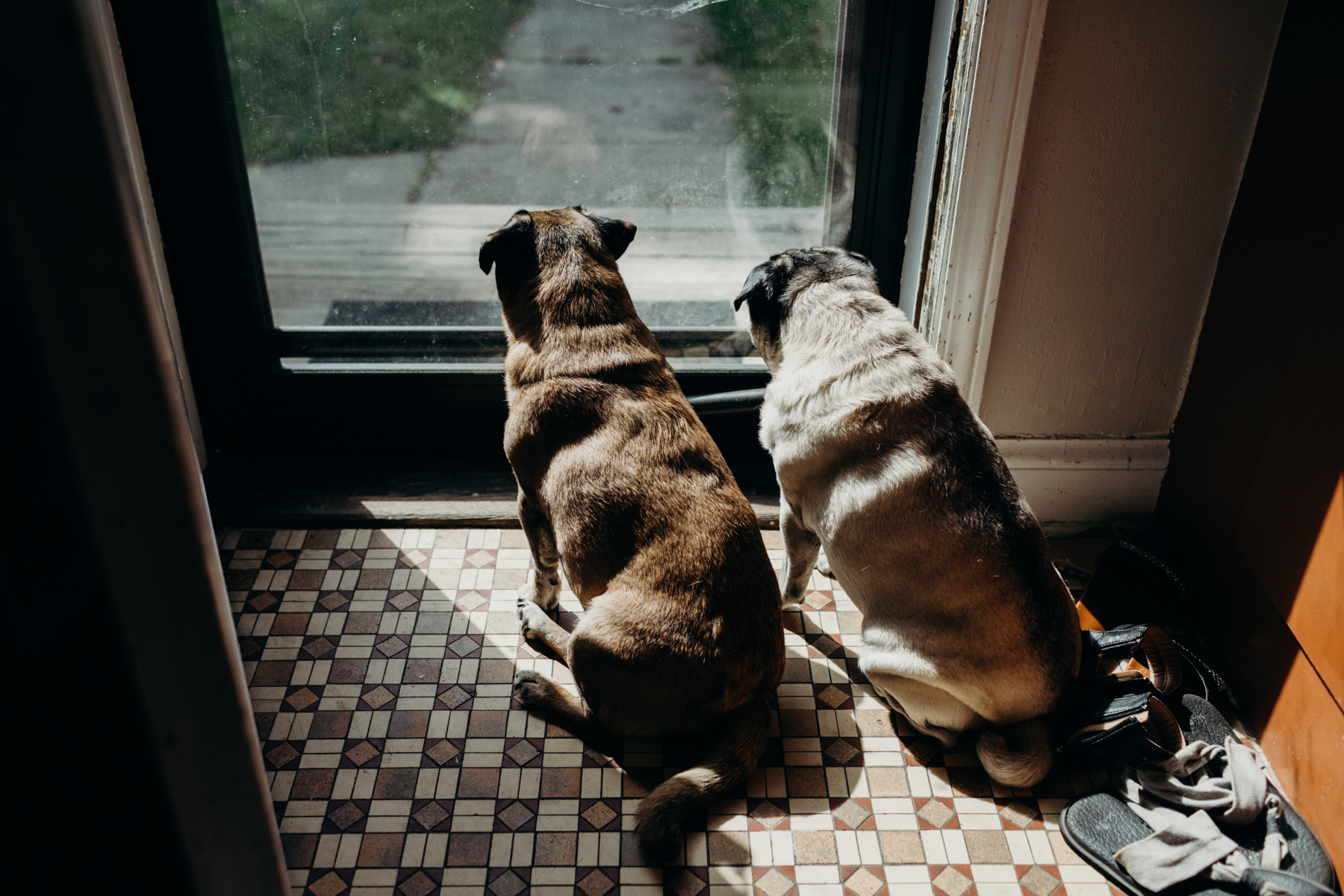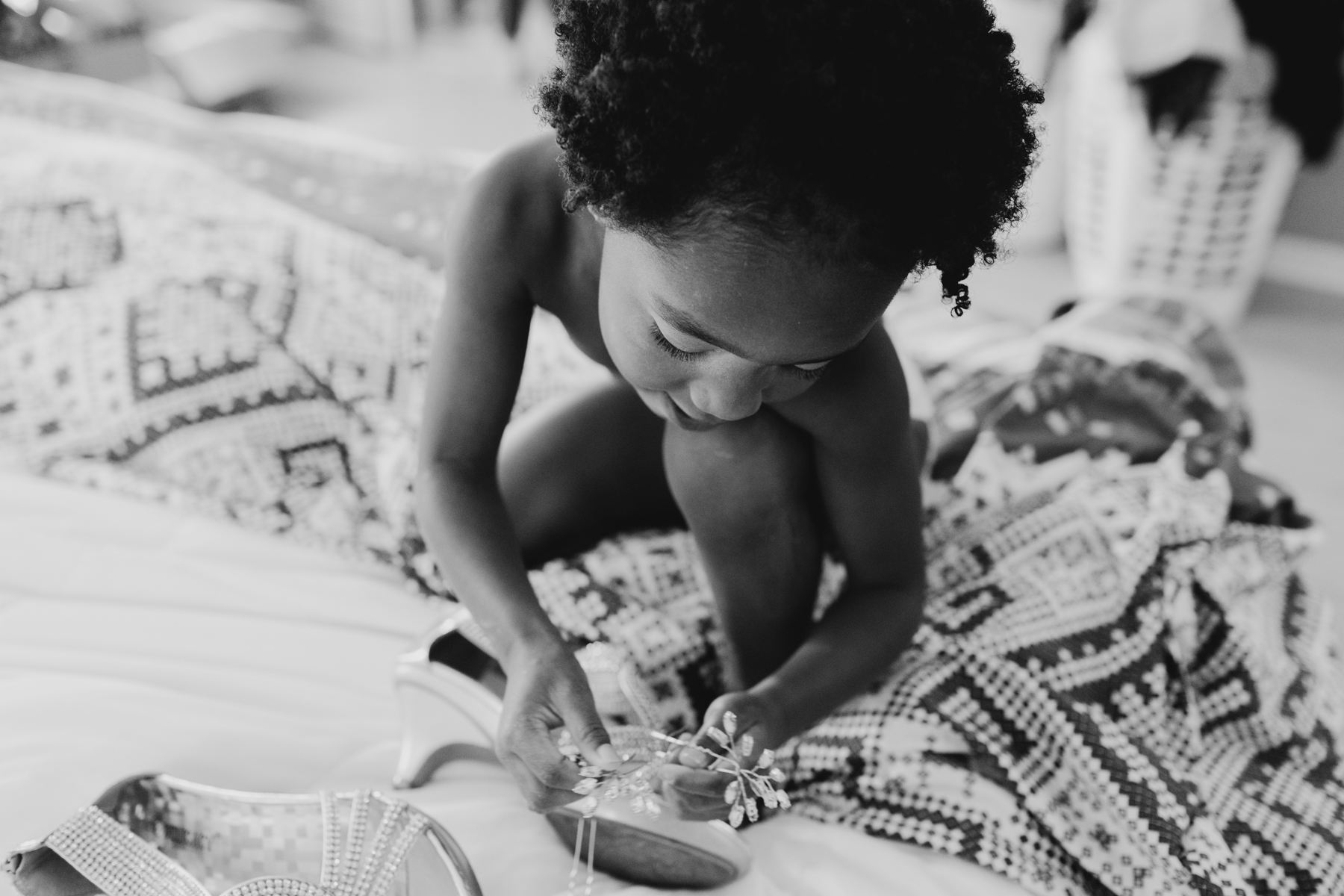 Ali + Dani's daughter inspecting all of Ali's details! Making sure everything is up to her standards!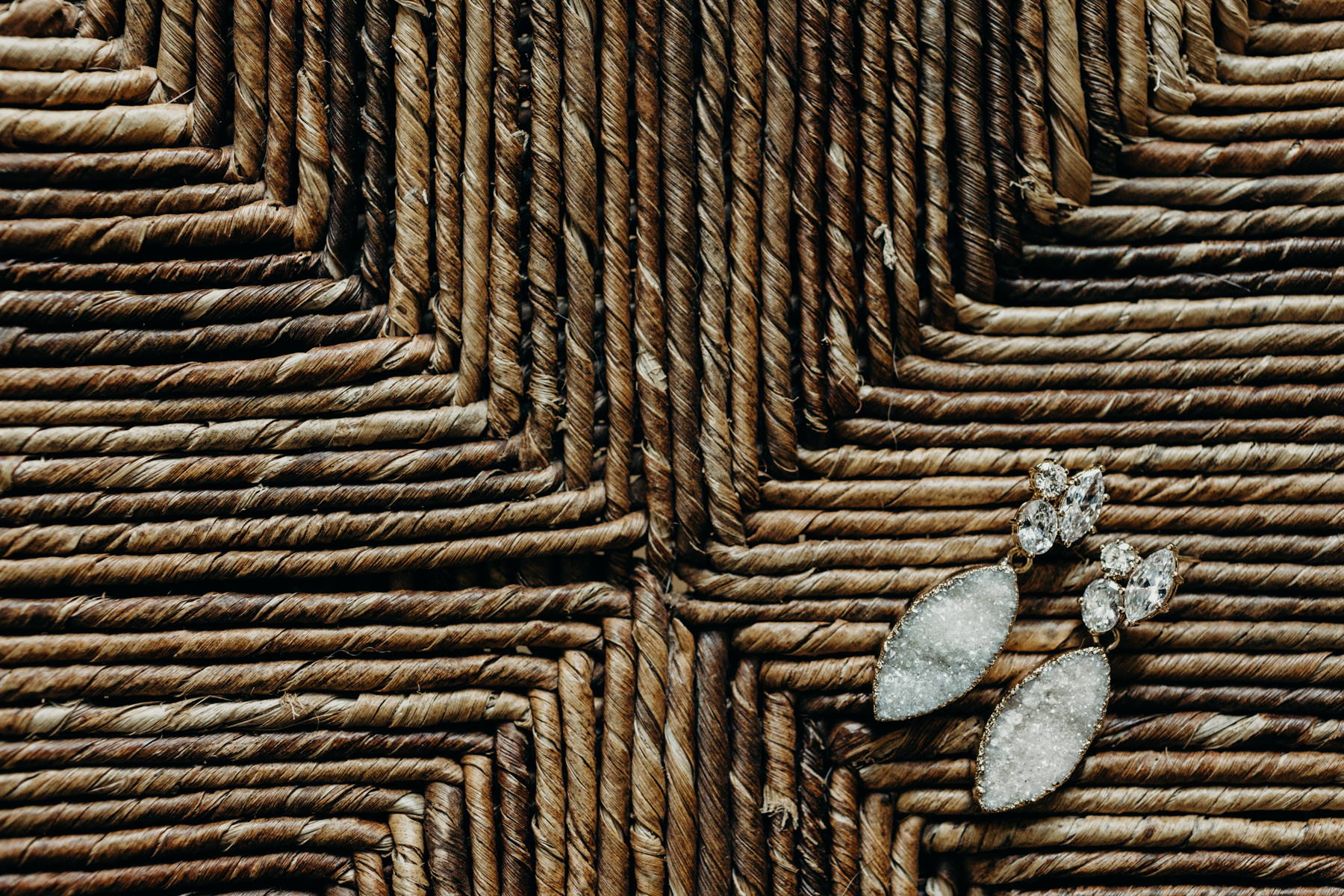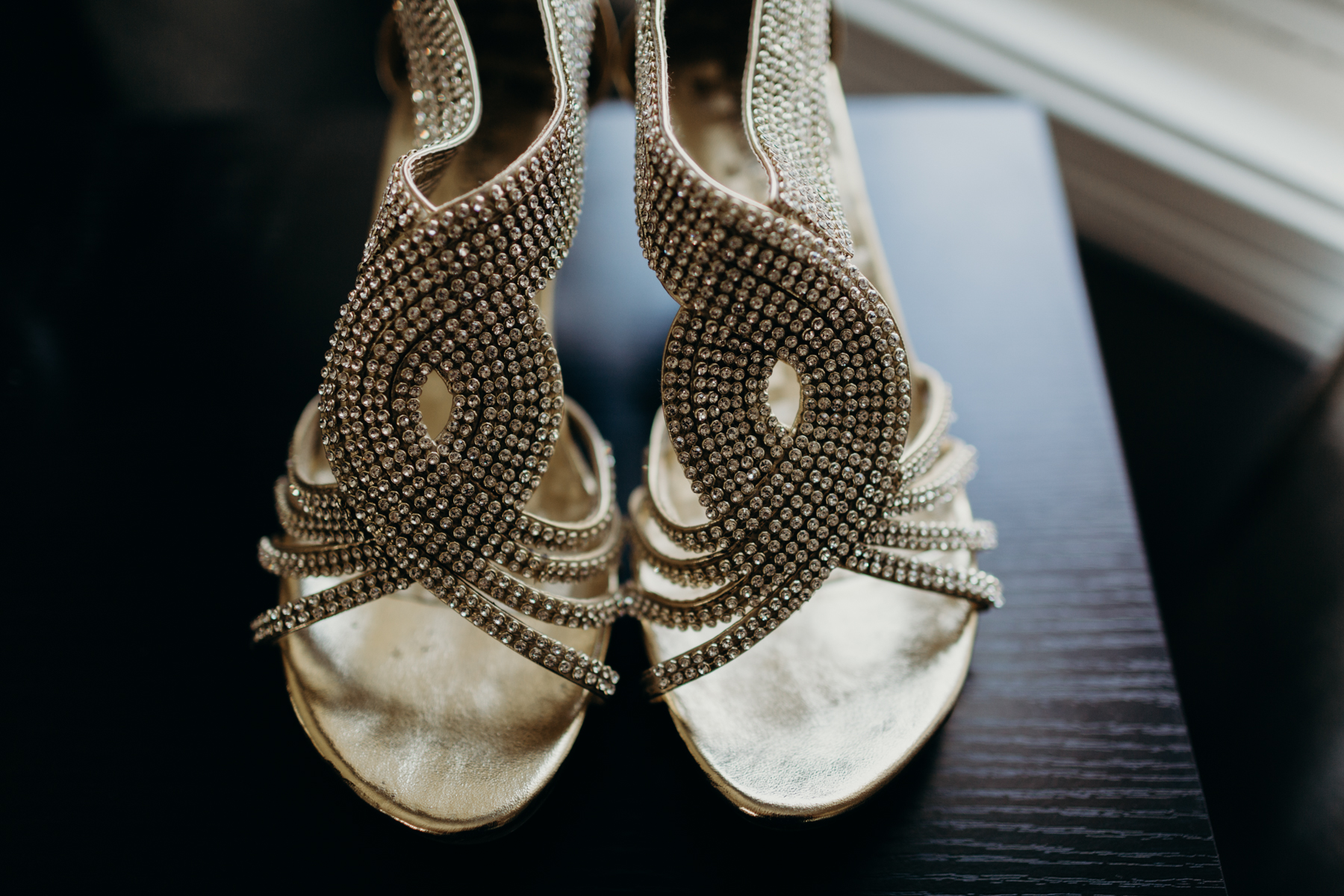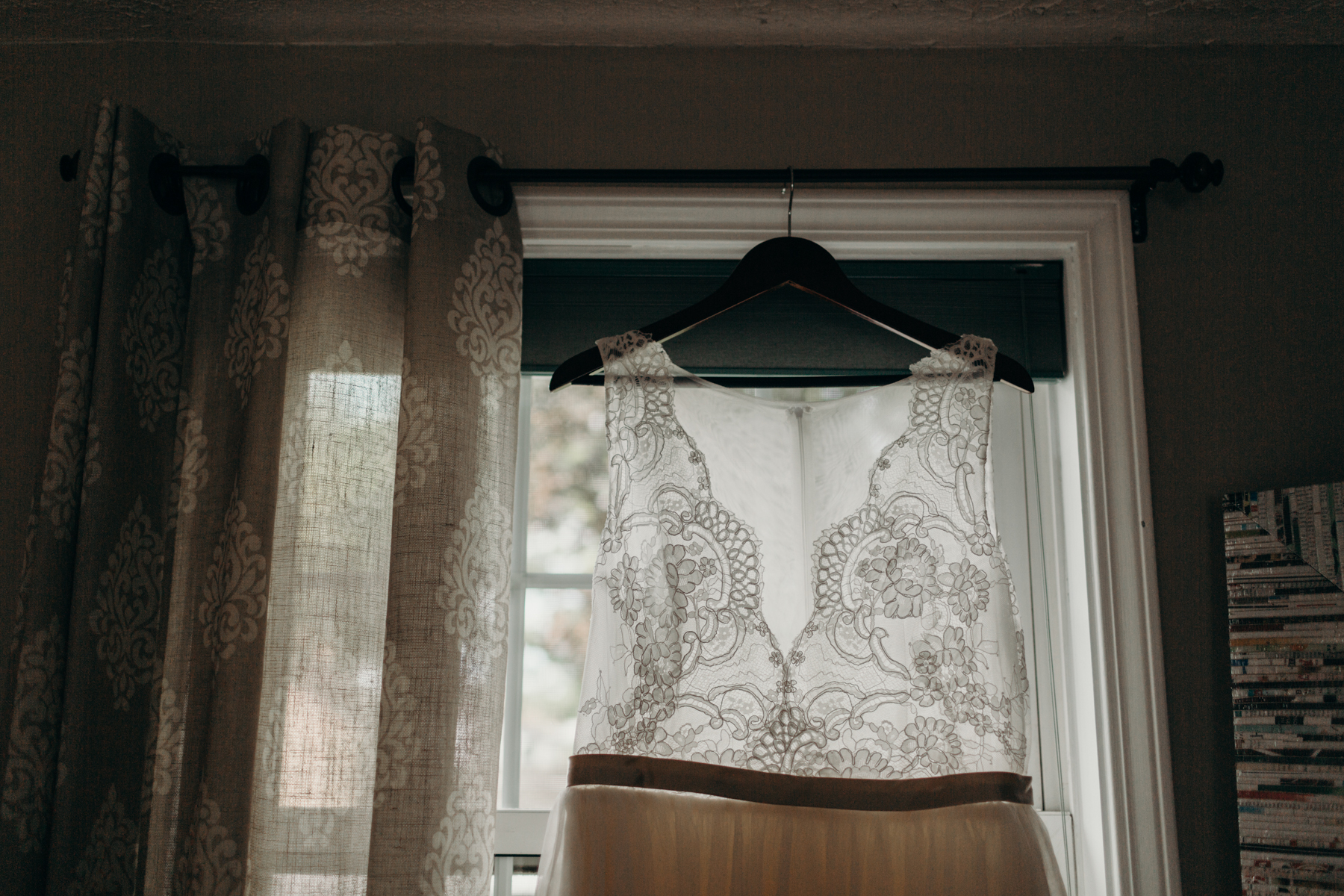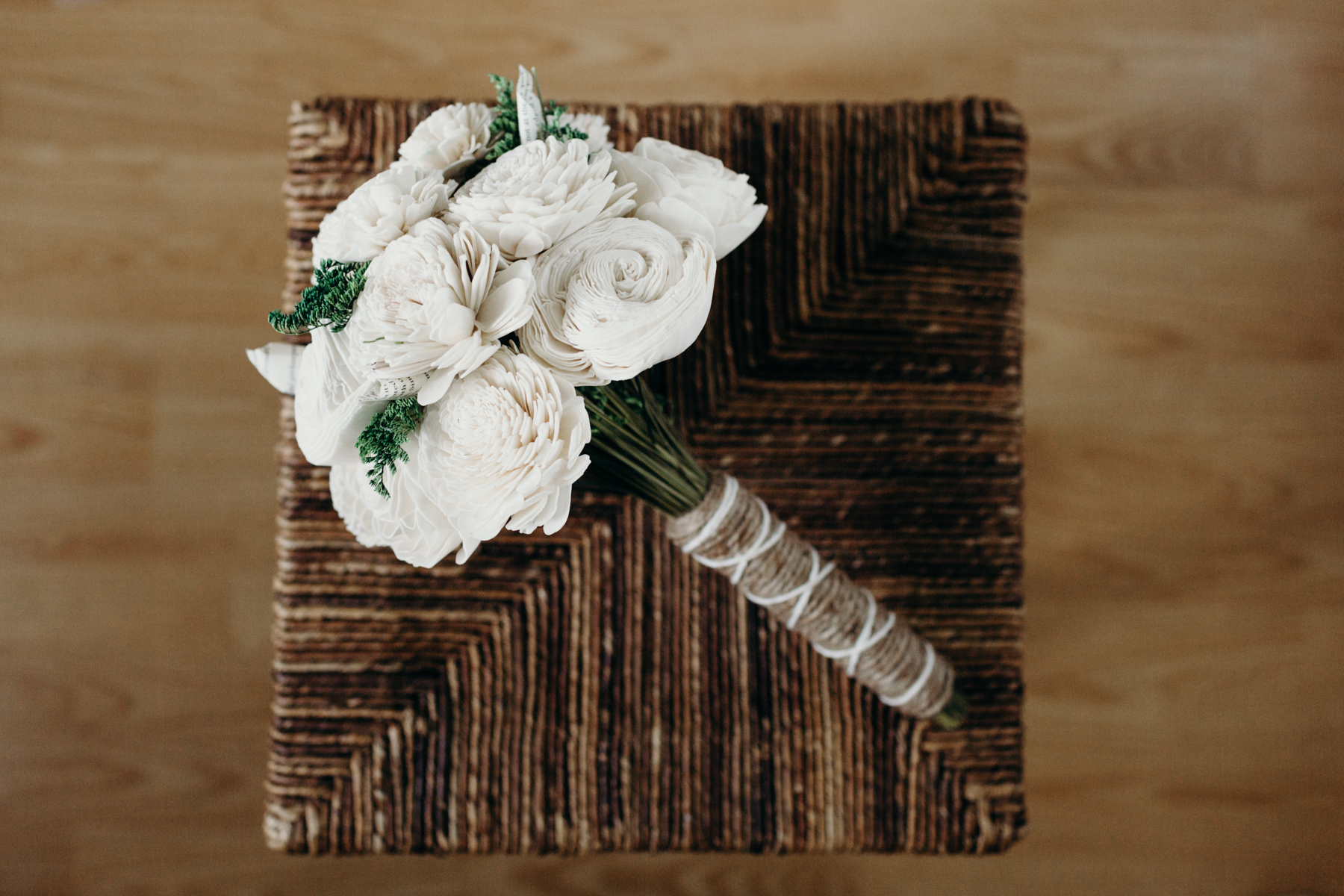 This entire bouquet was made out of wood – can I have one too please?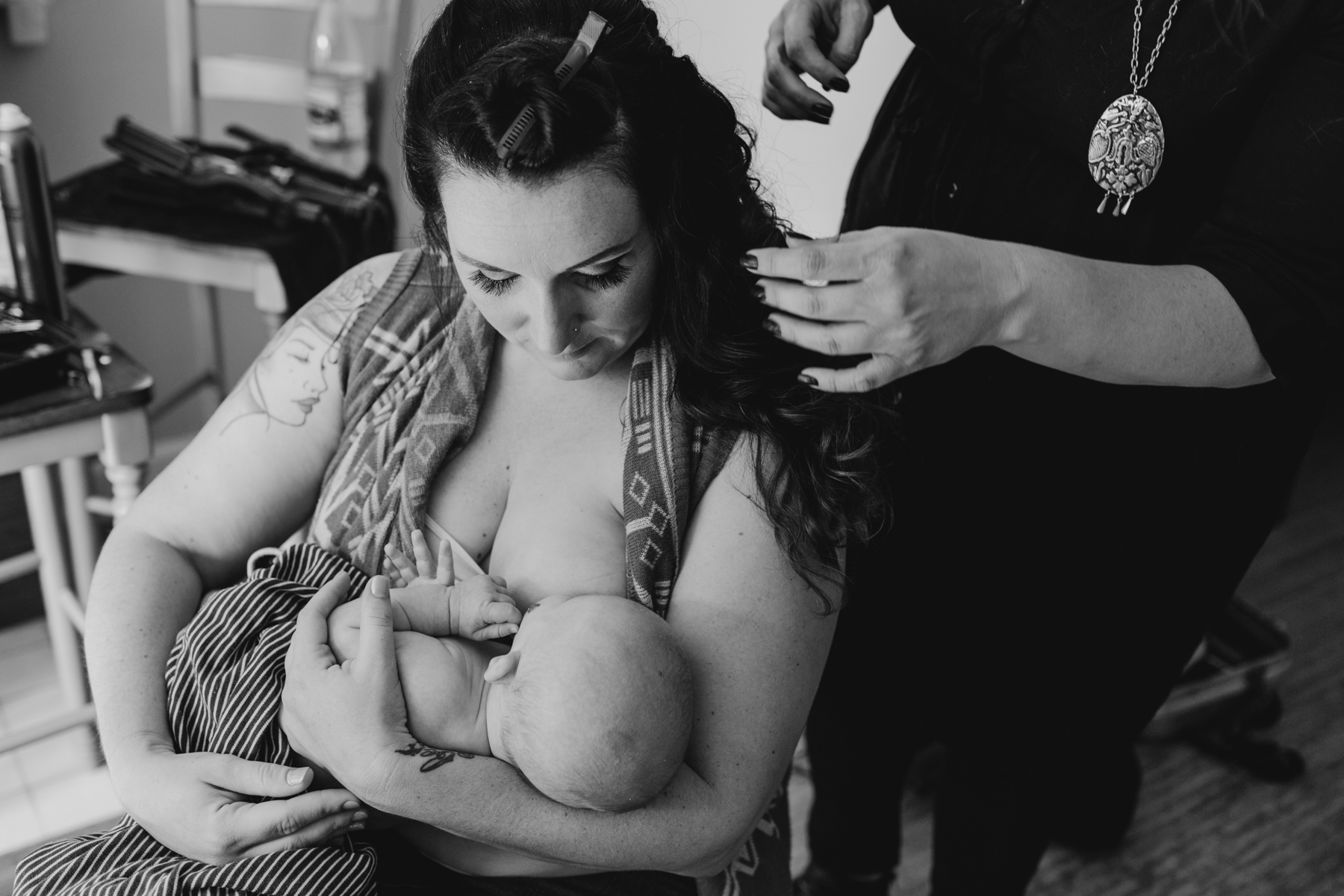 This is one of my favorite photographs from the day!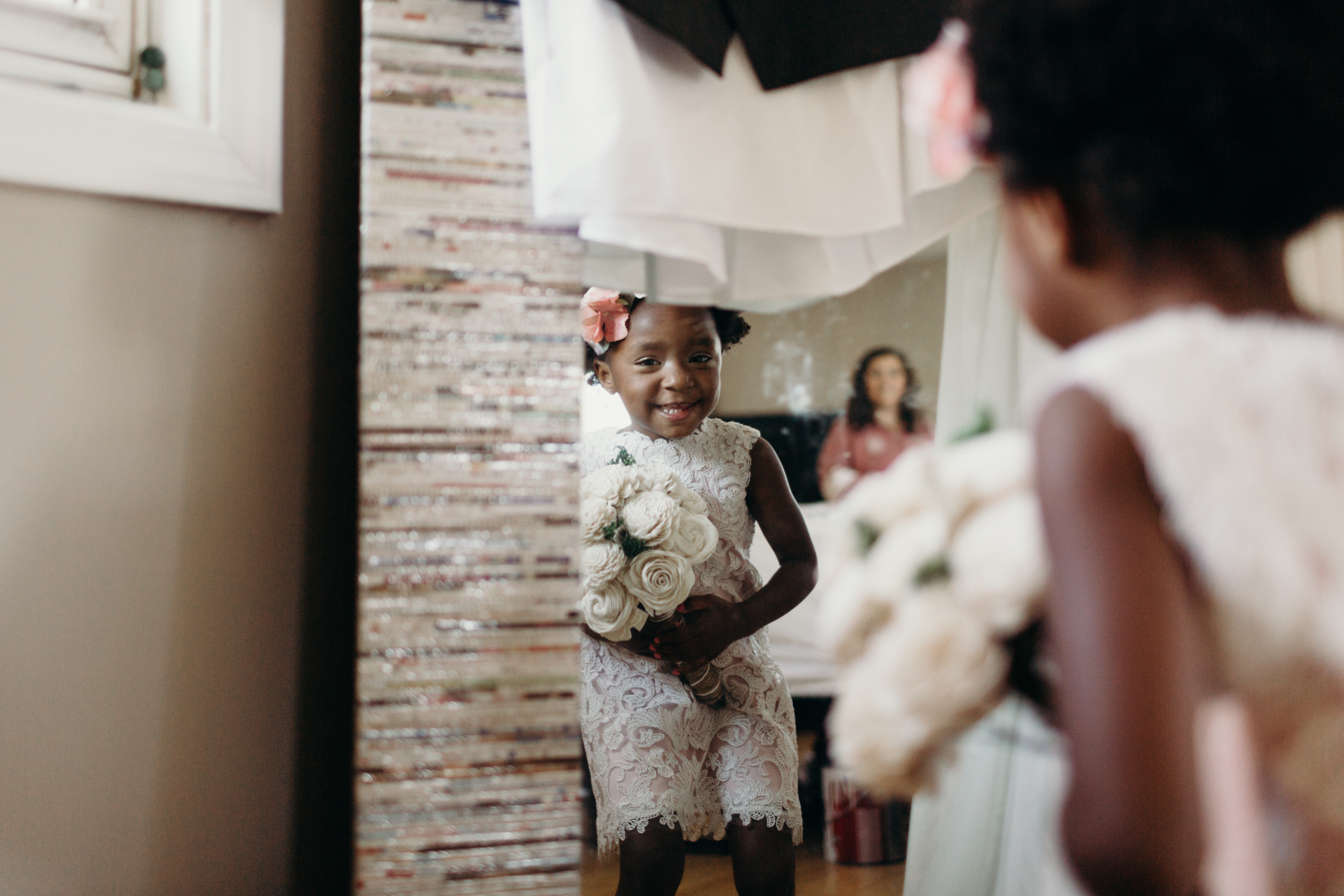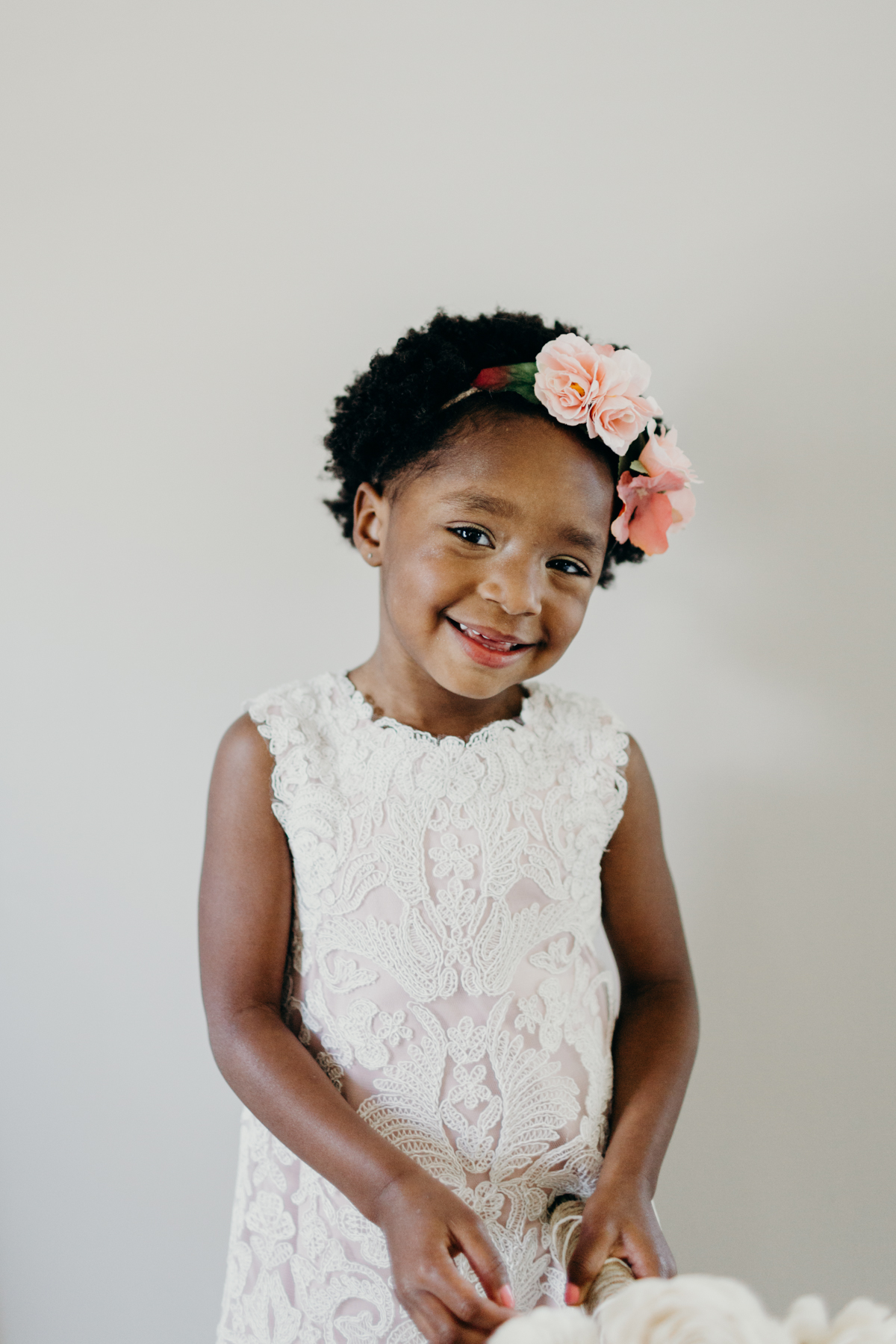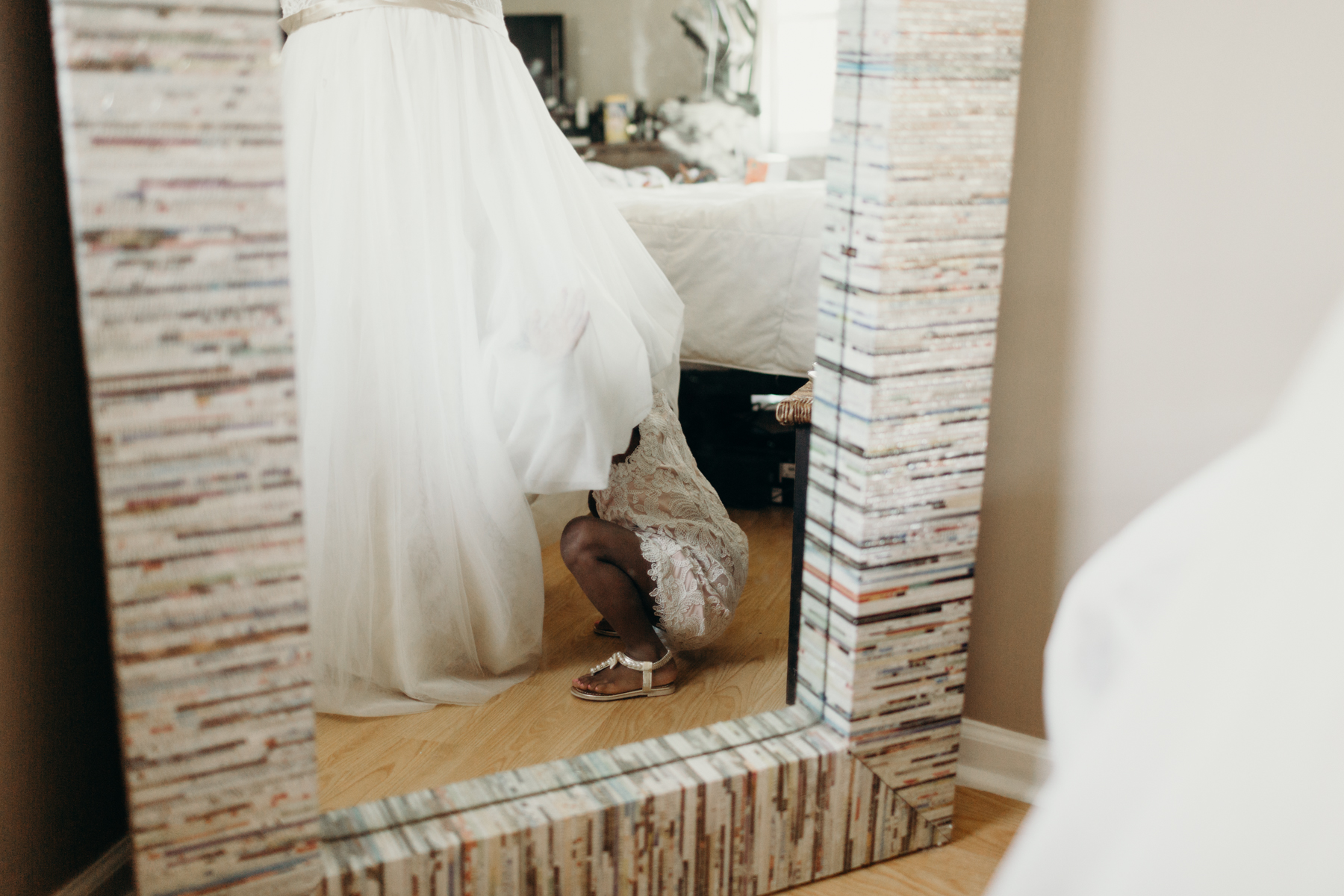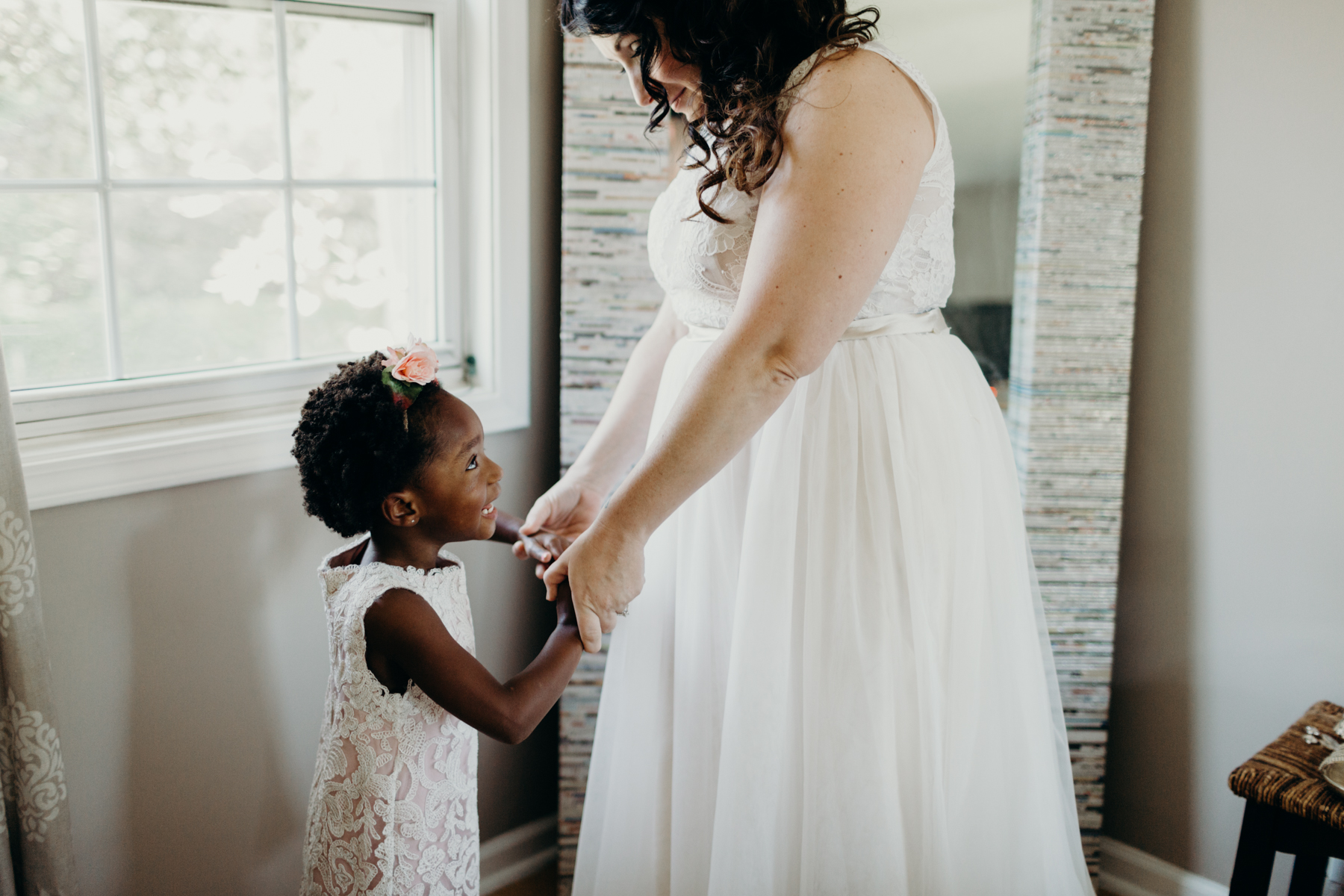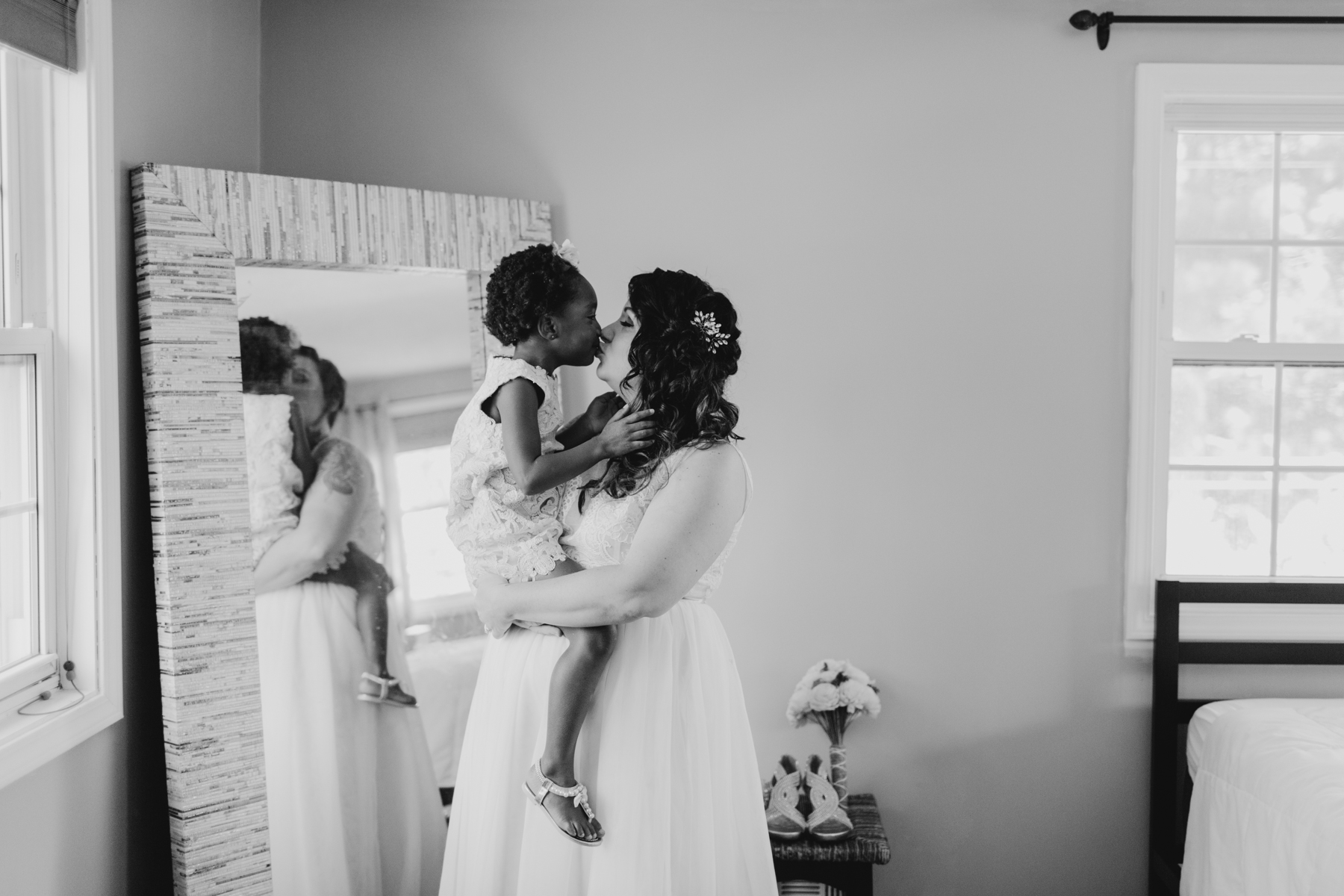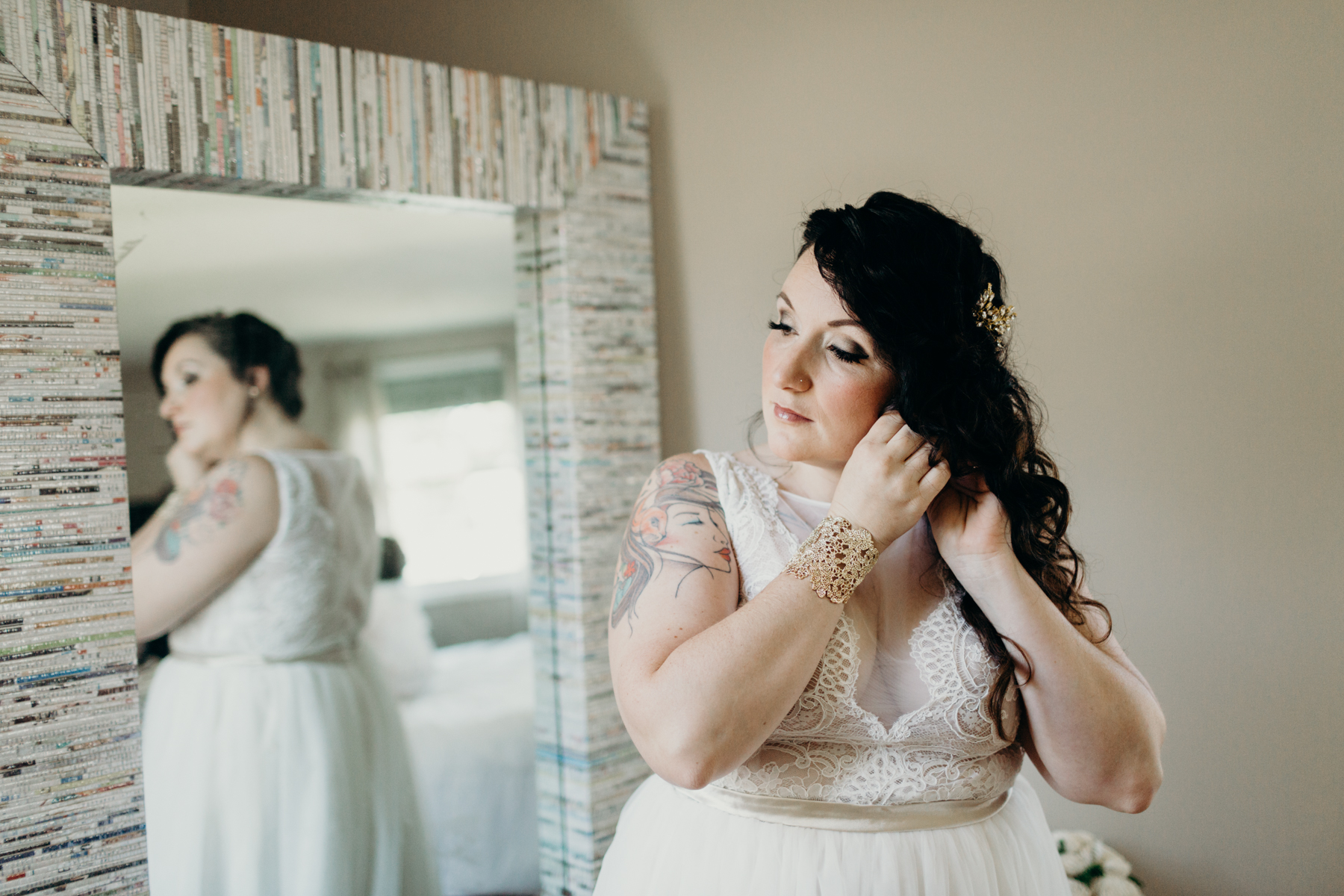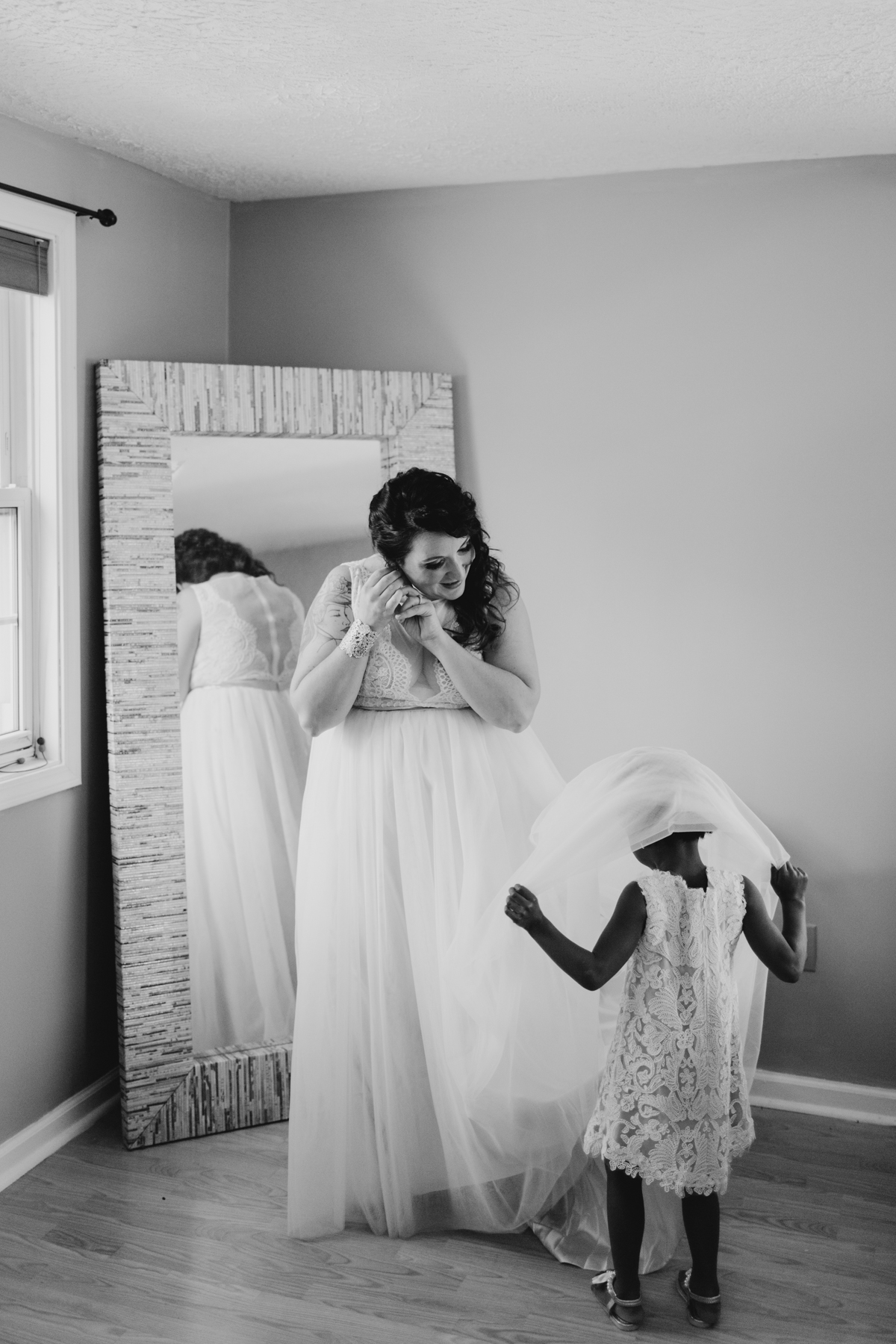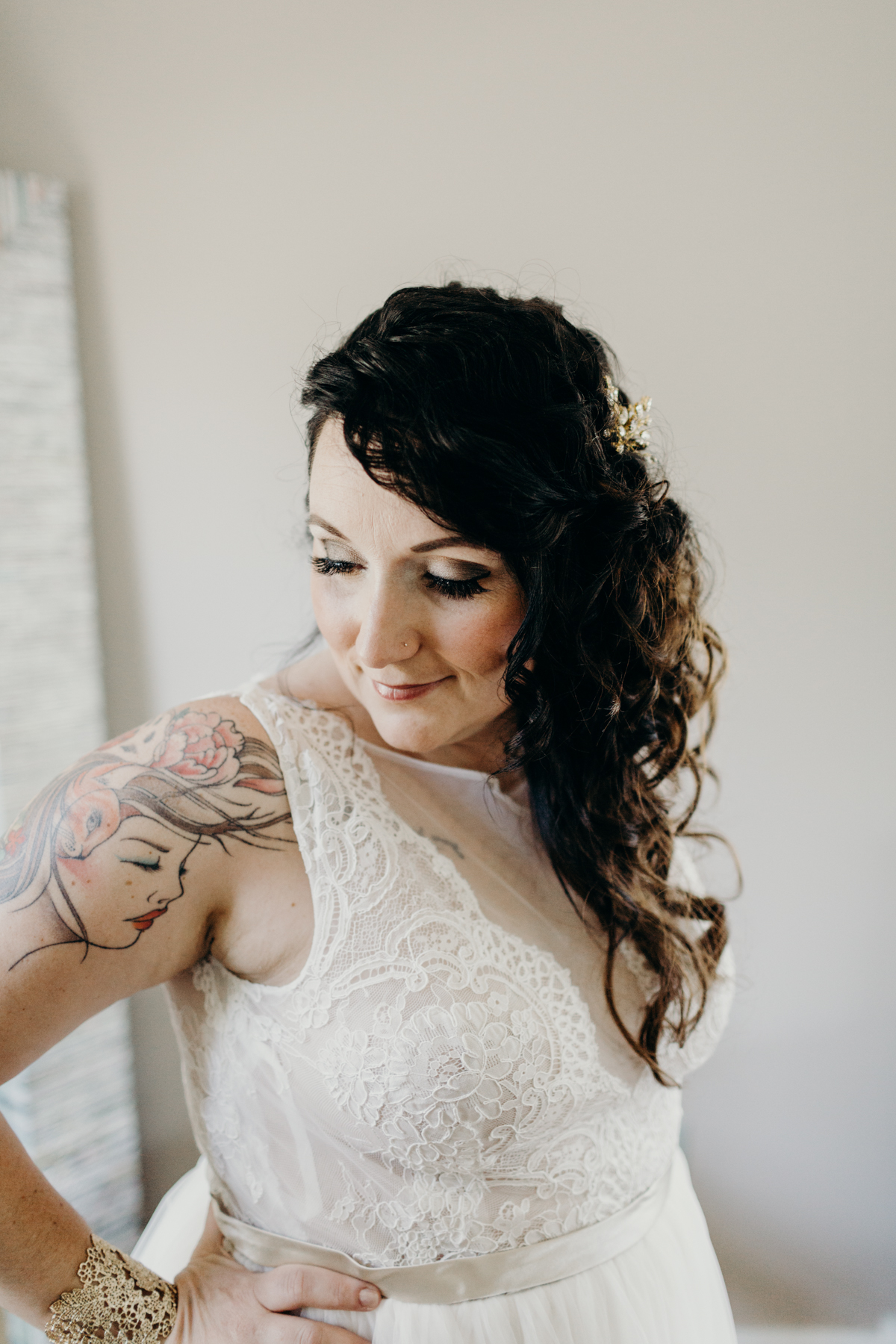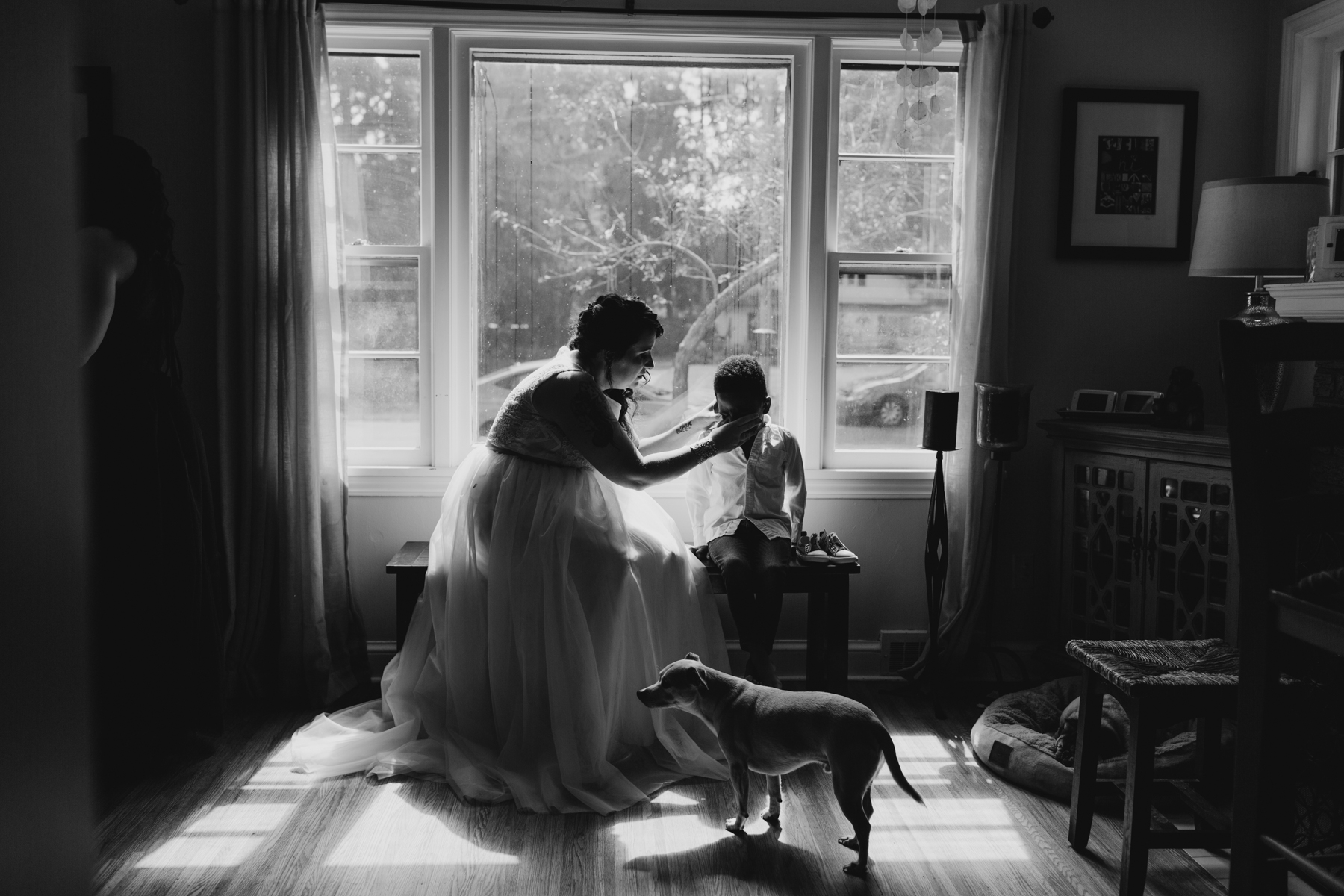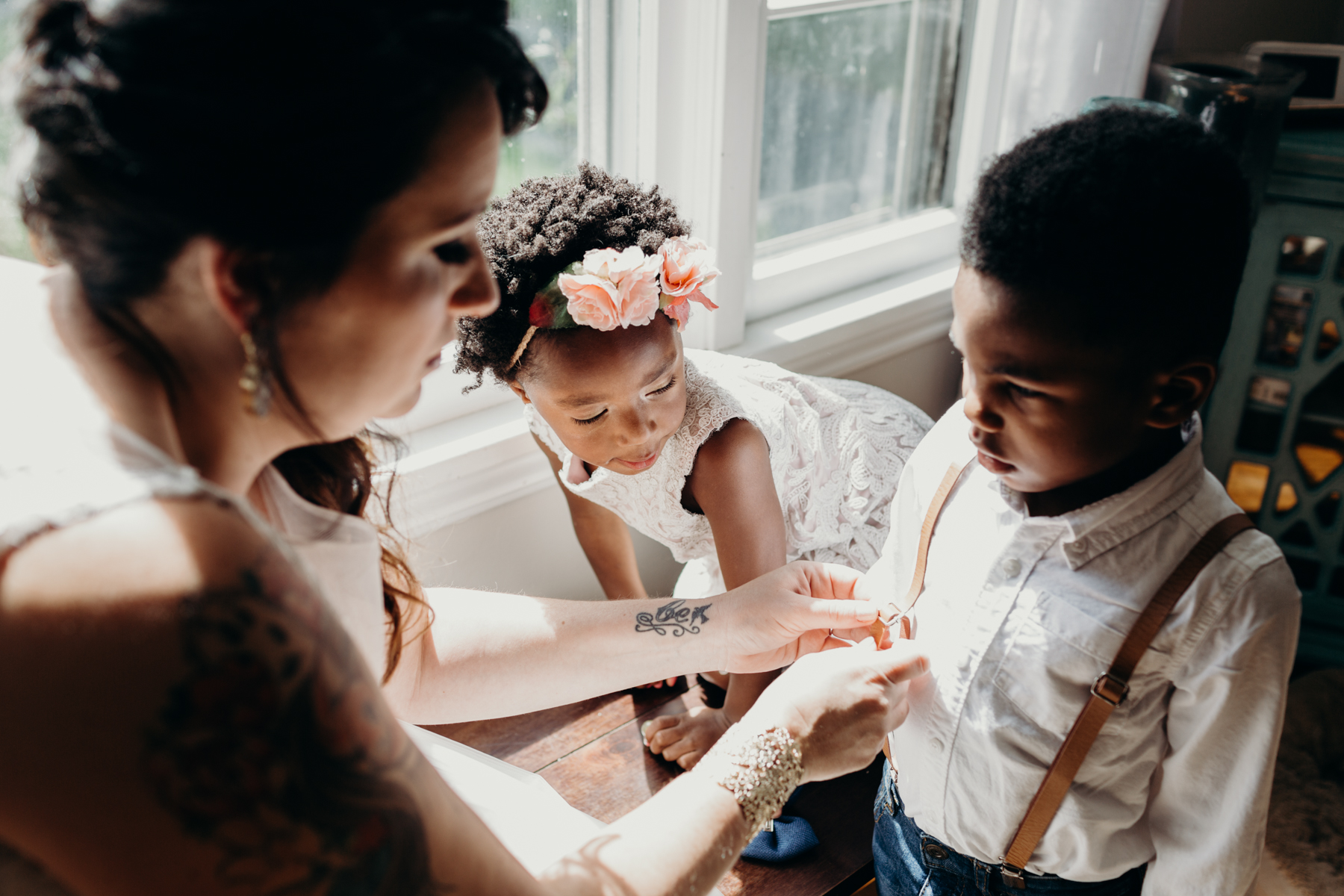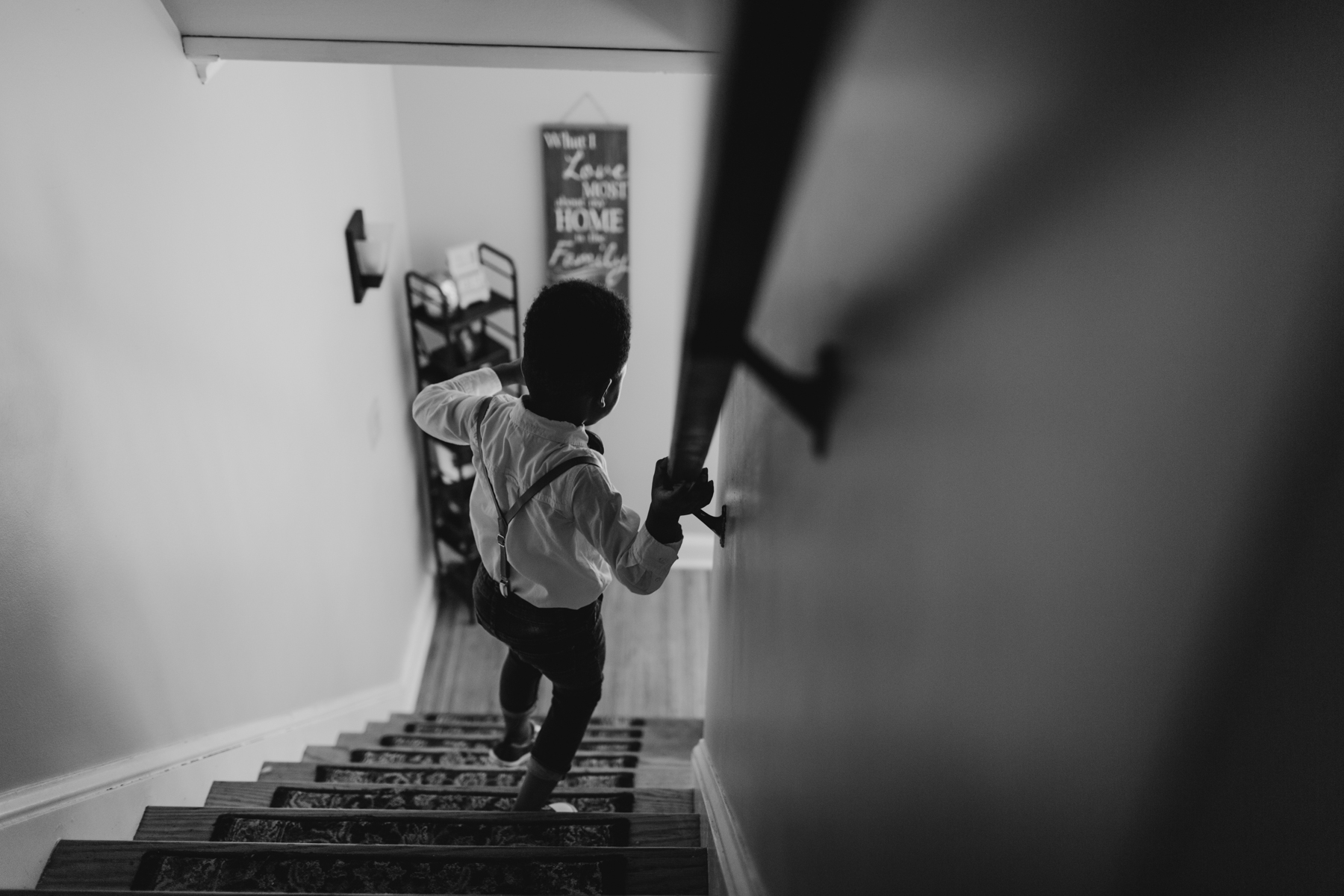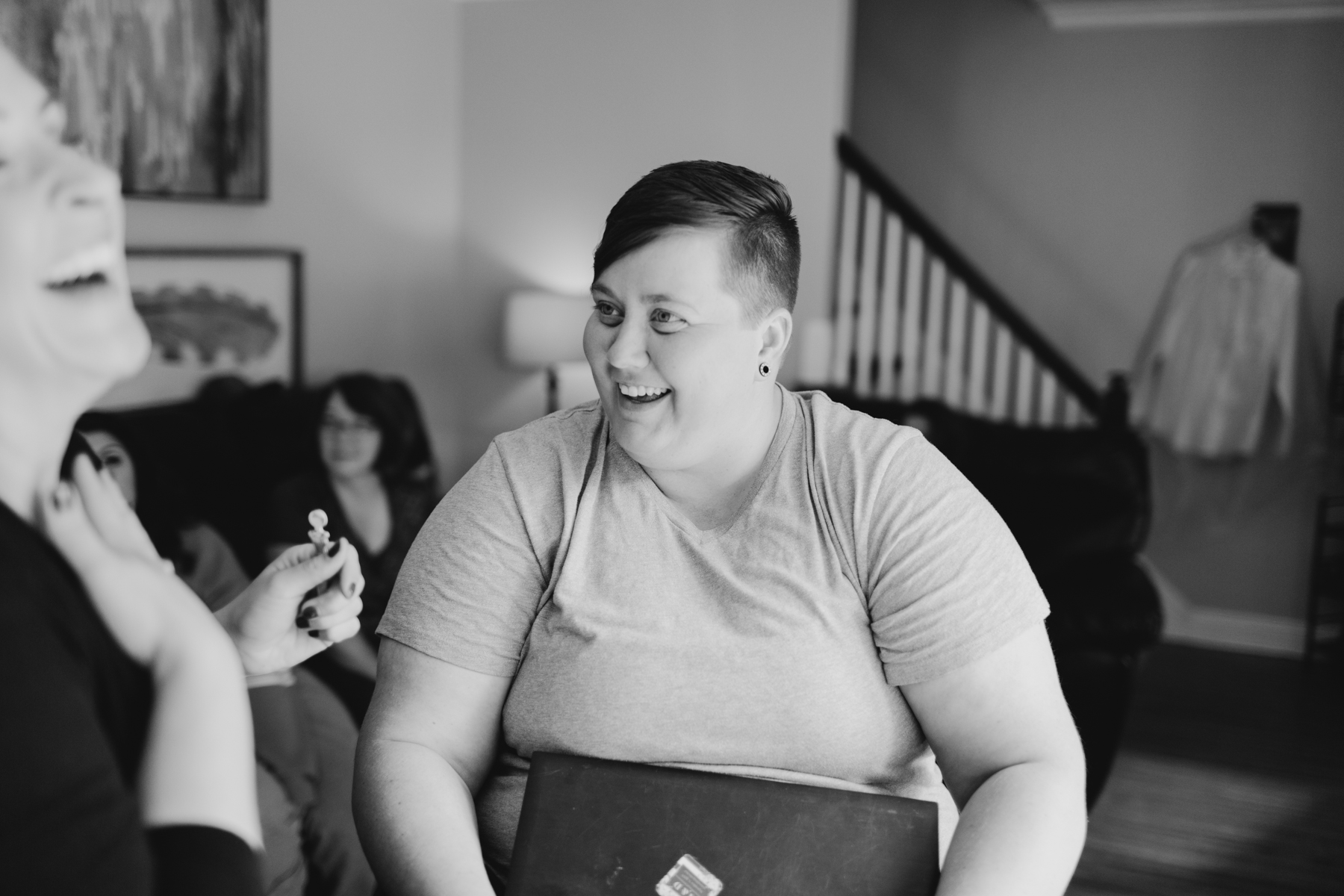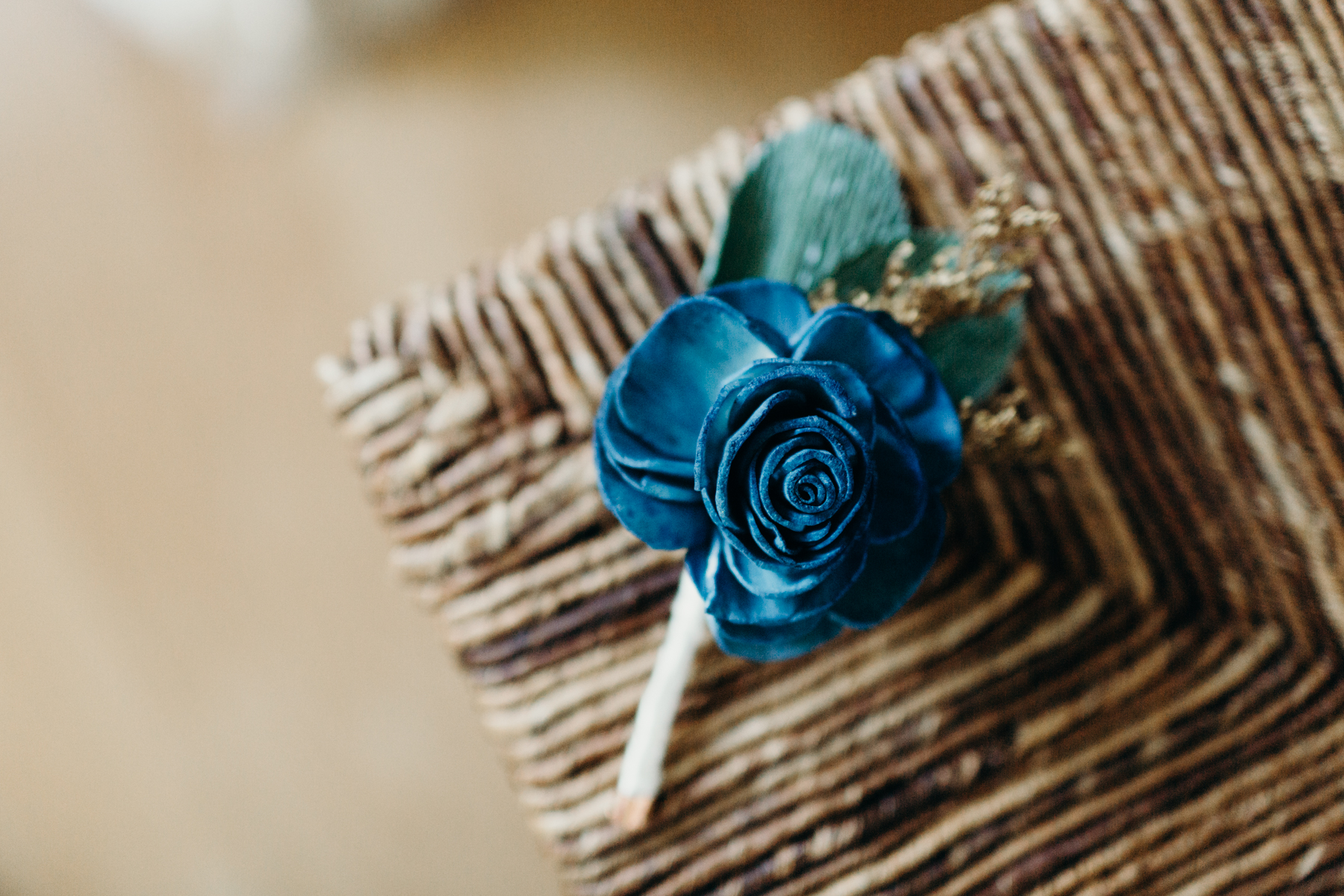 More wooden flowers!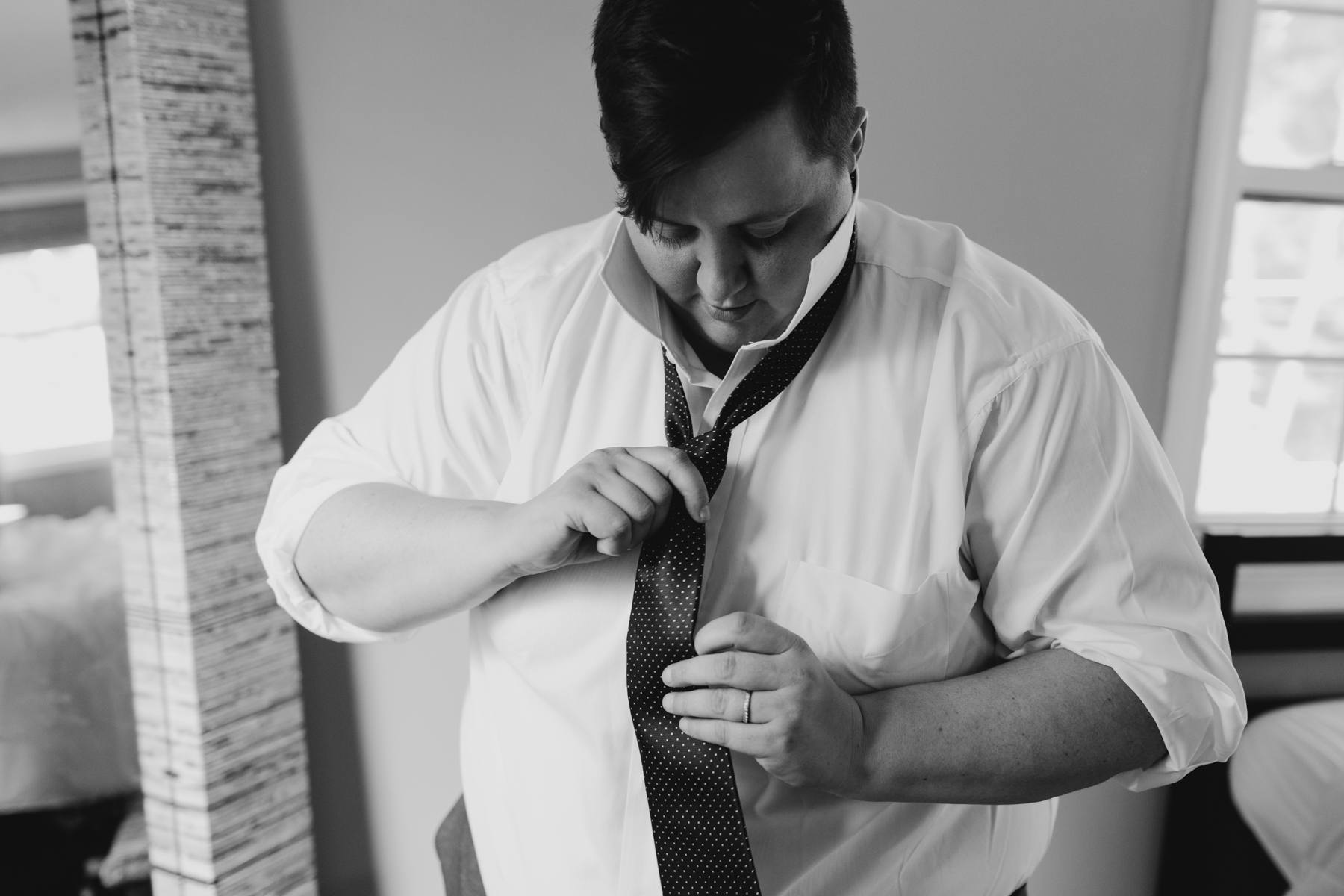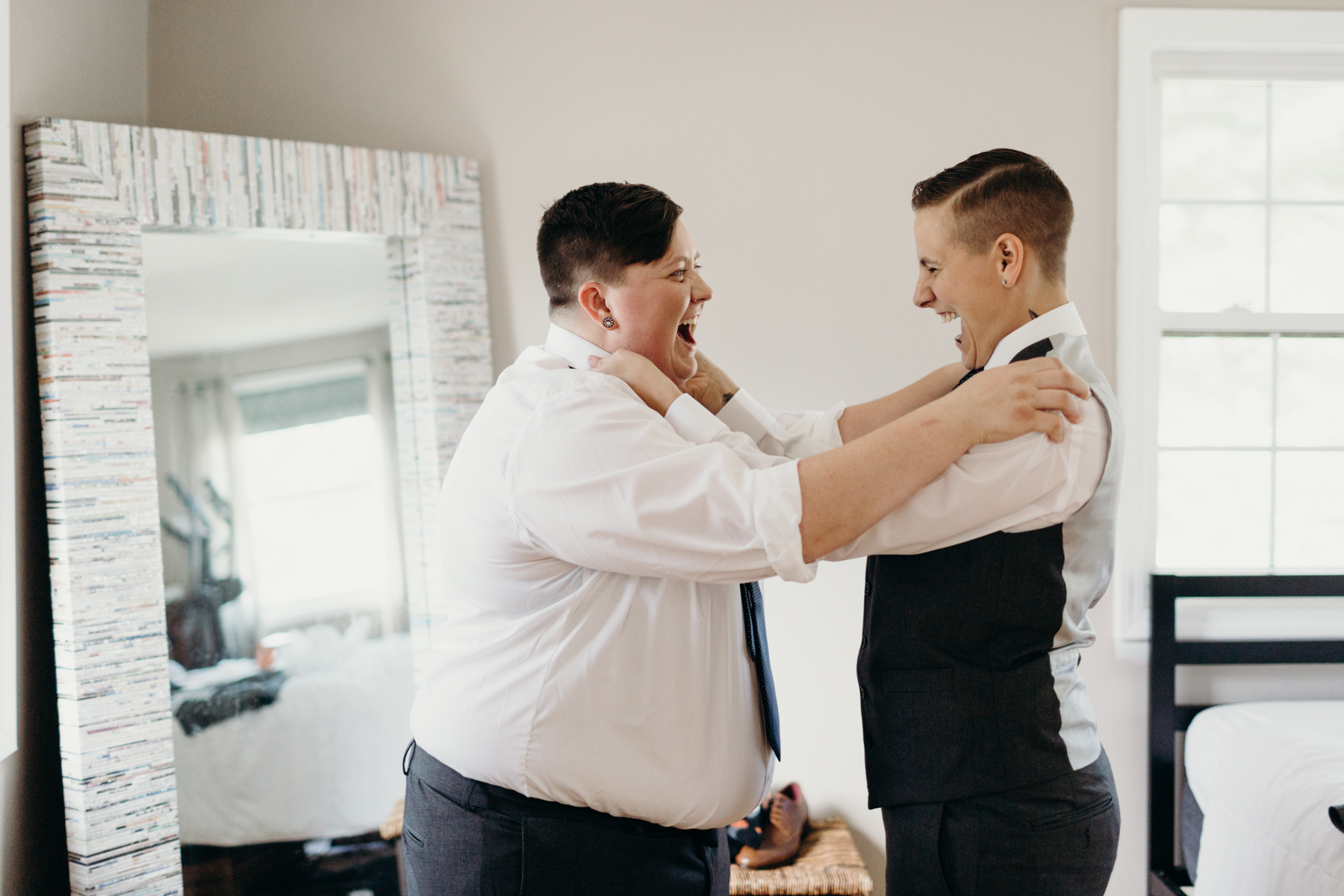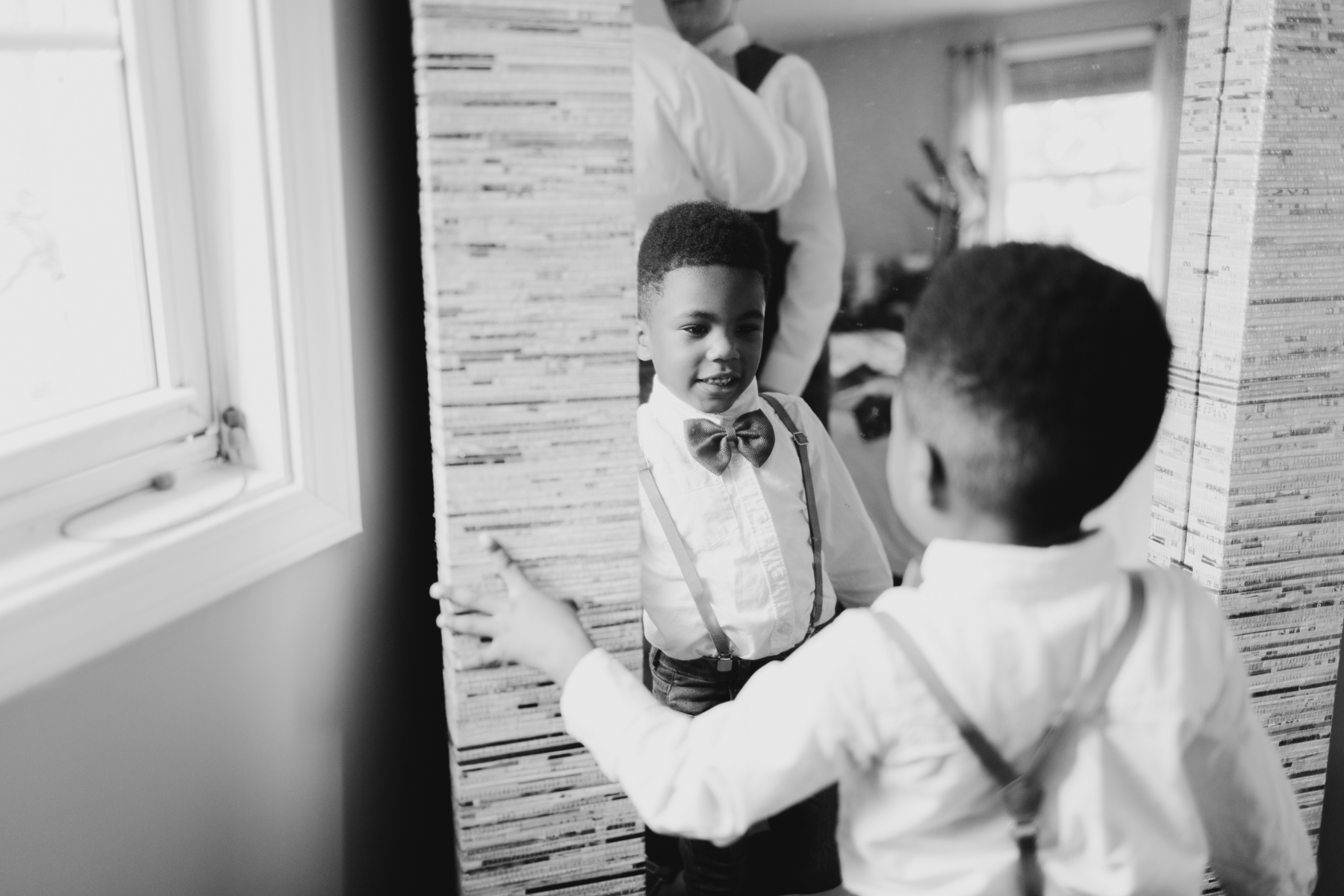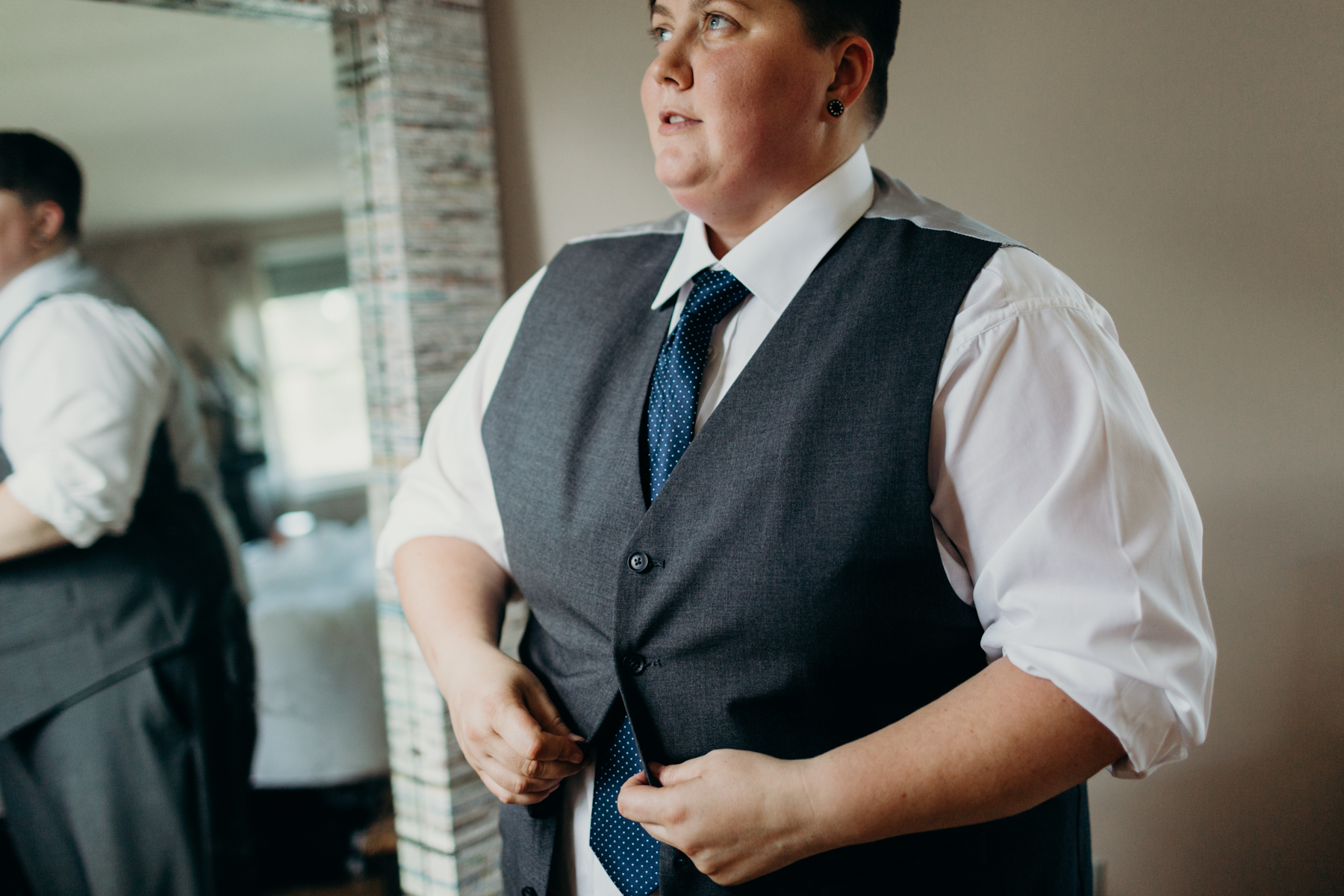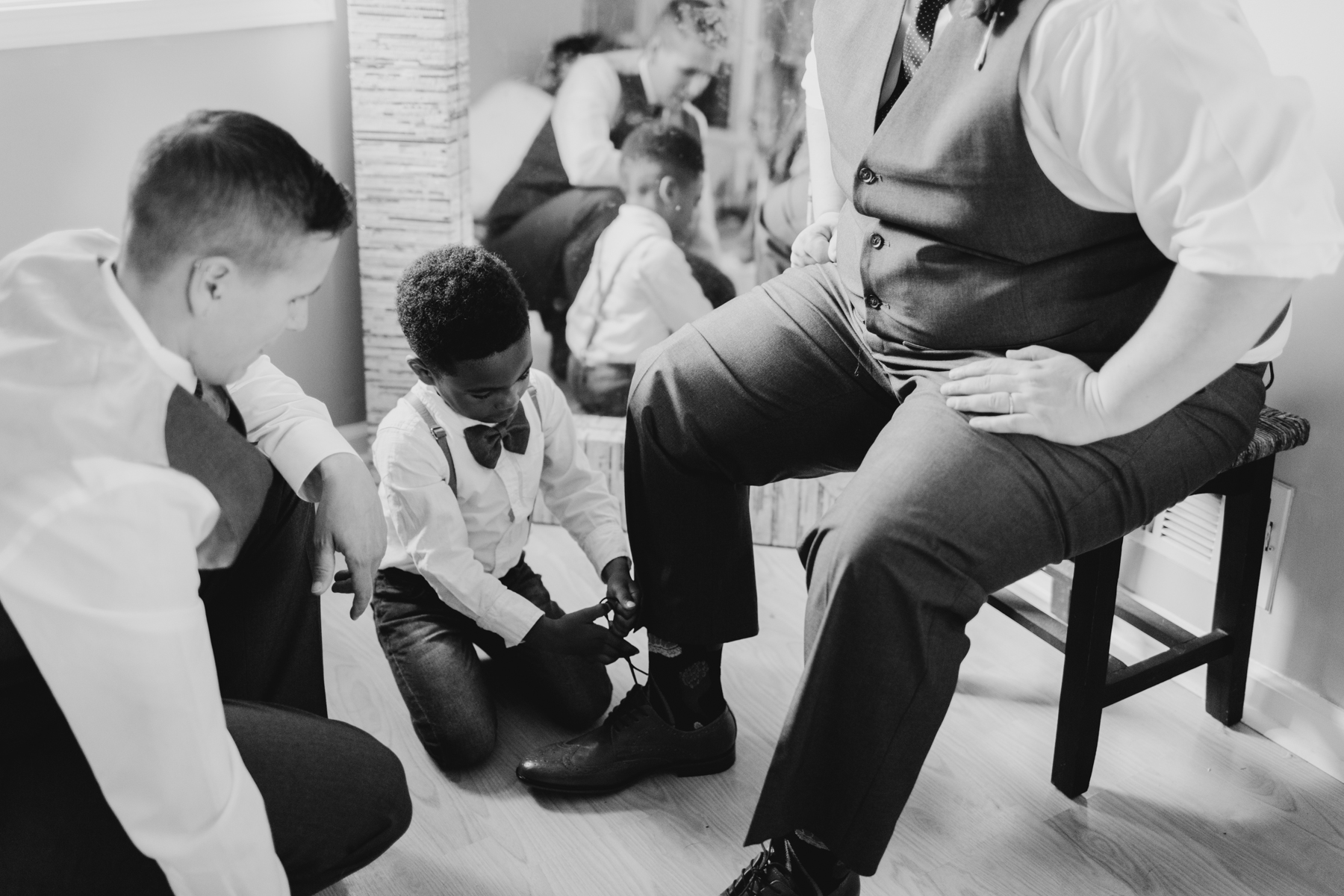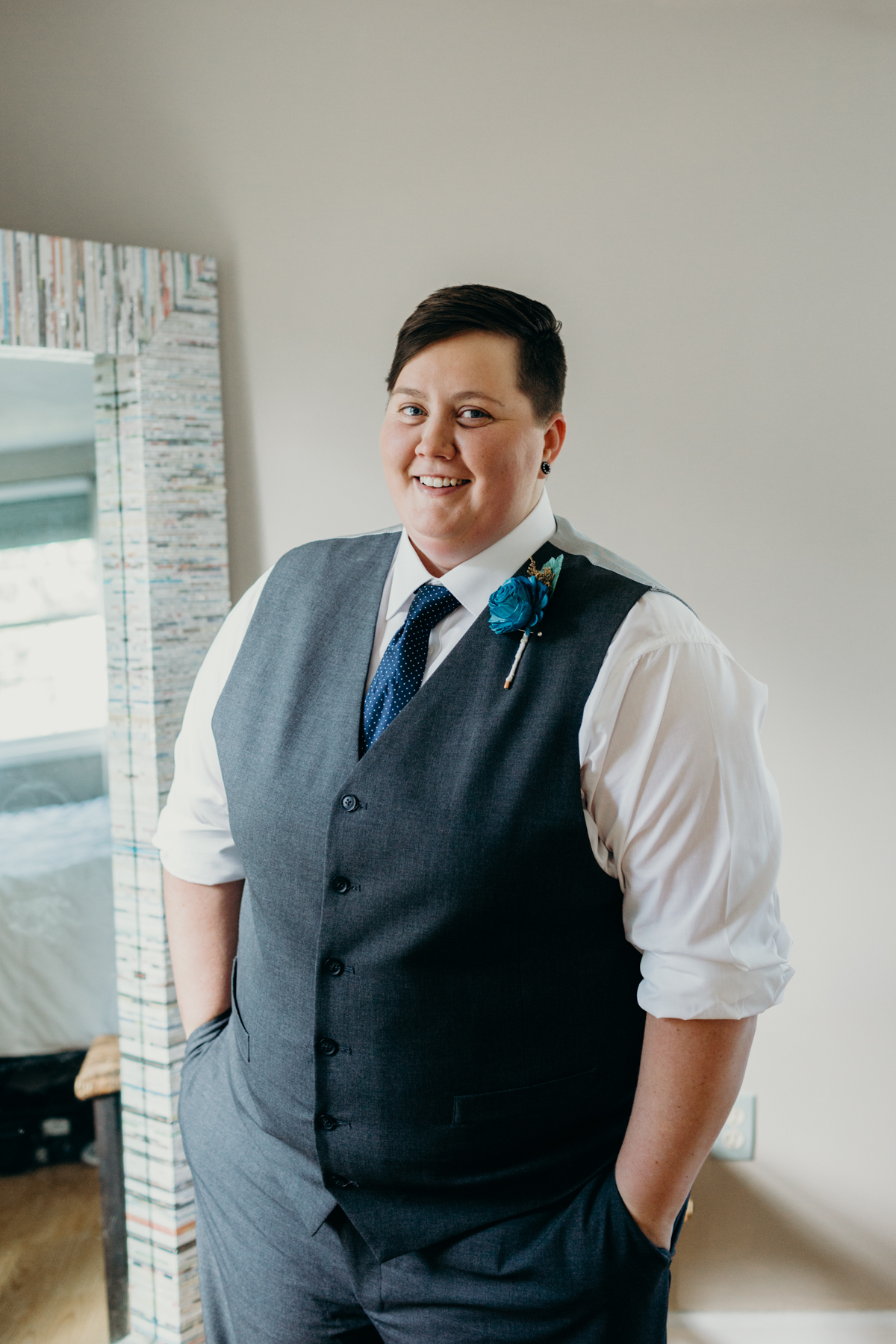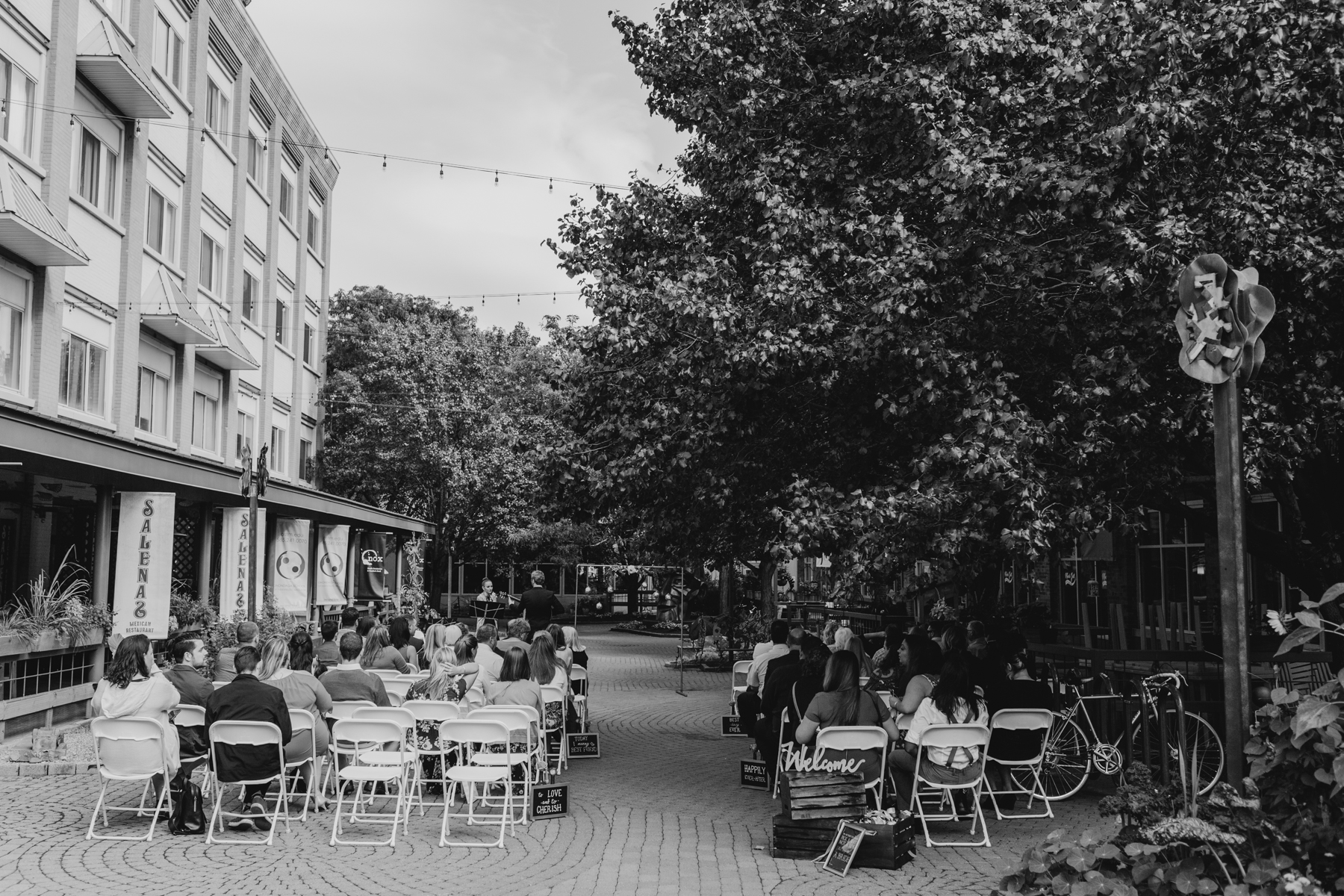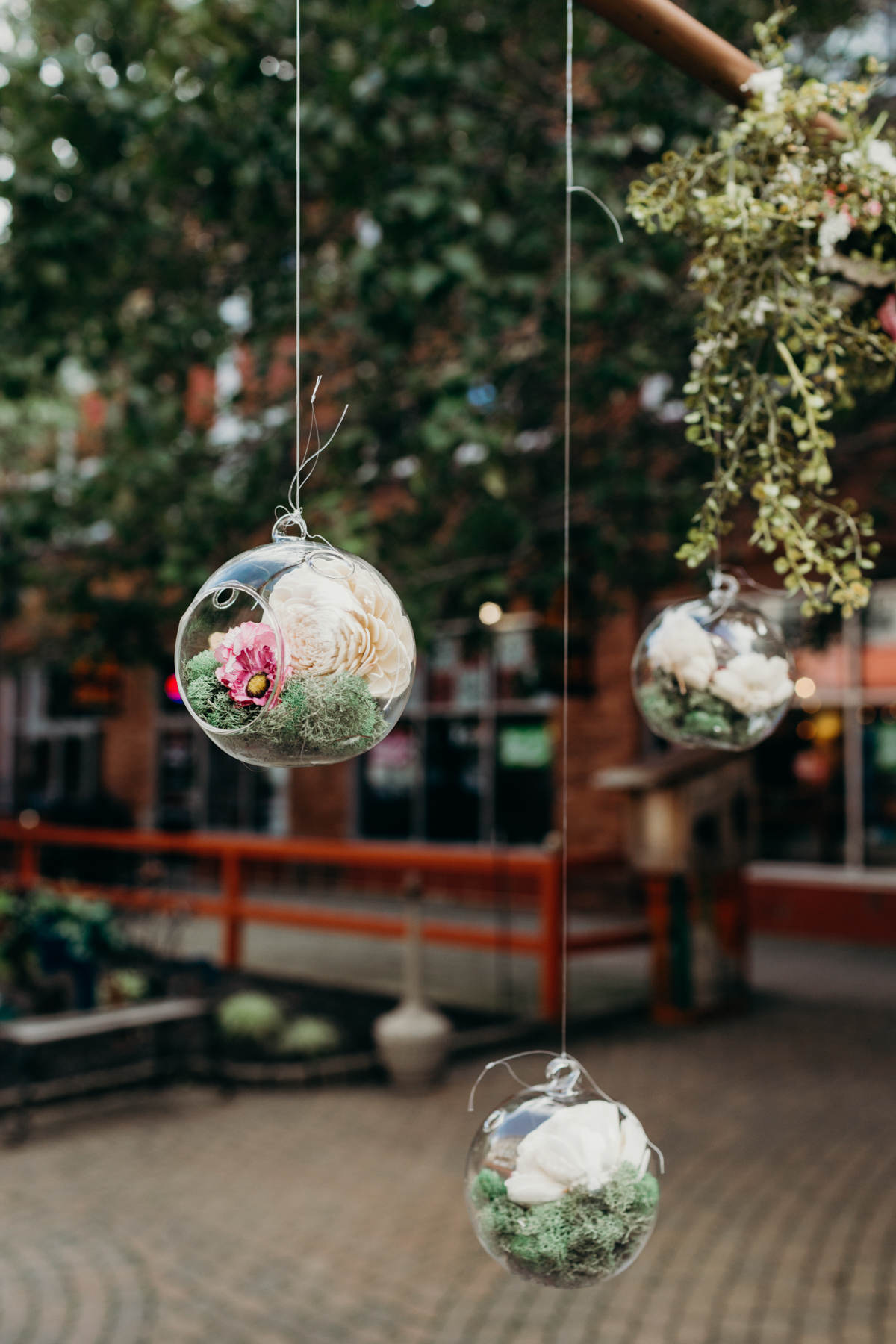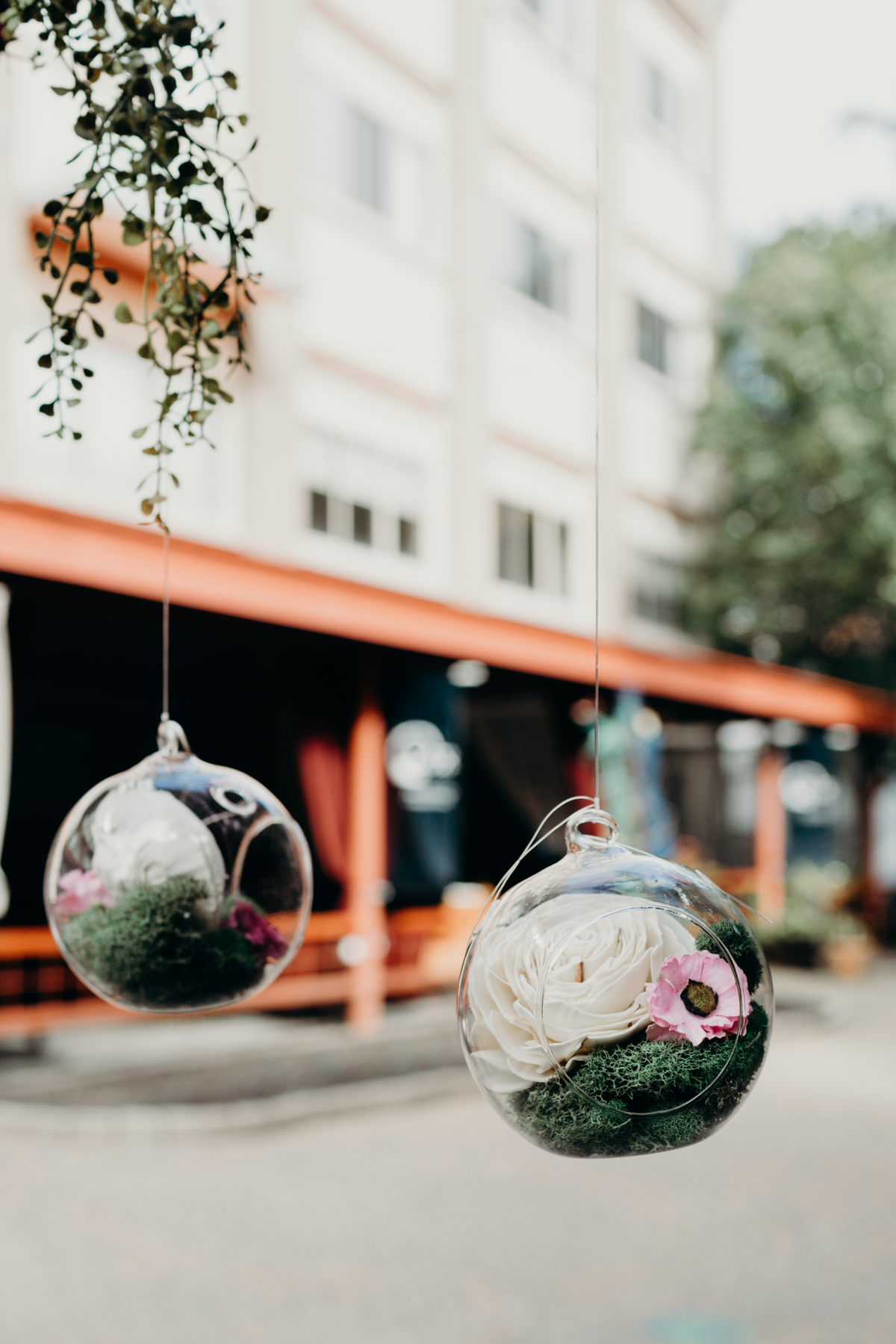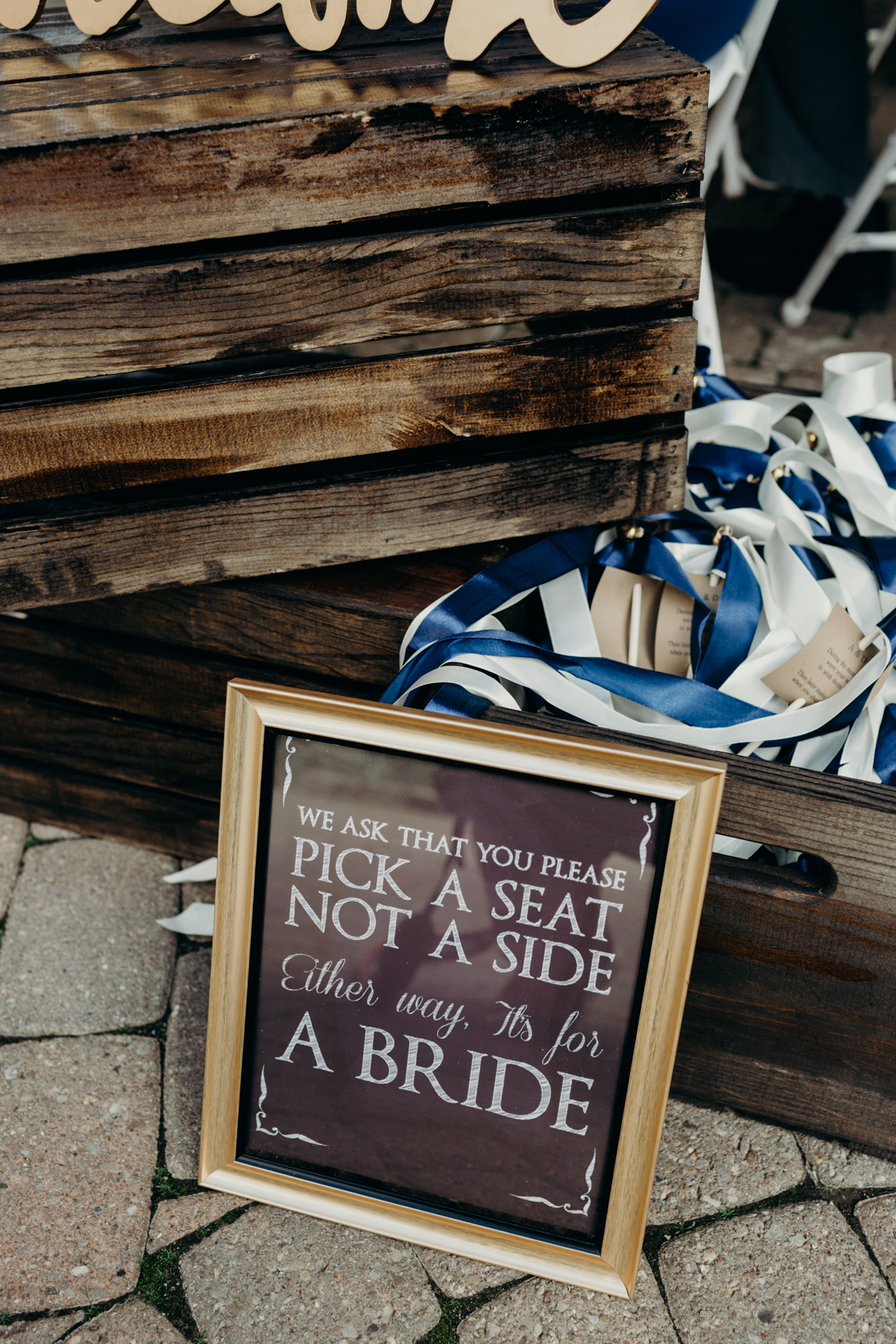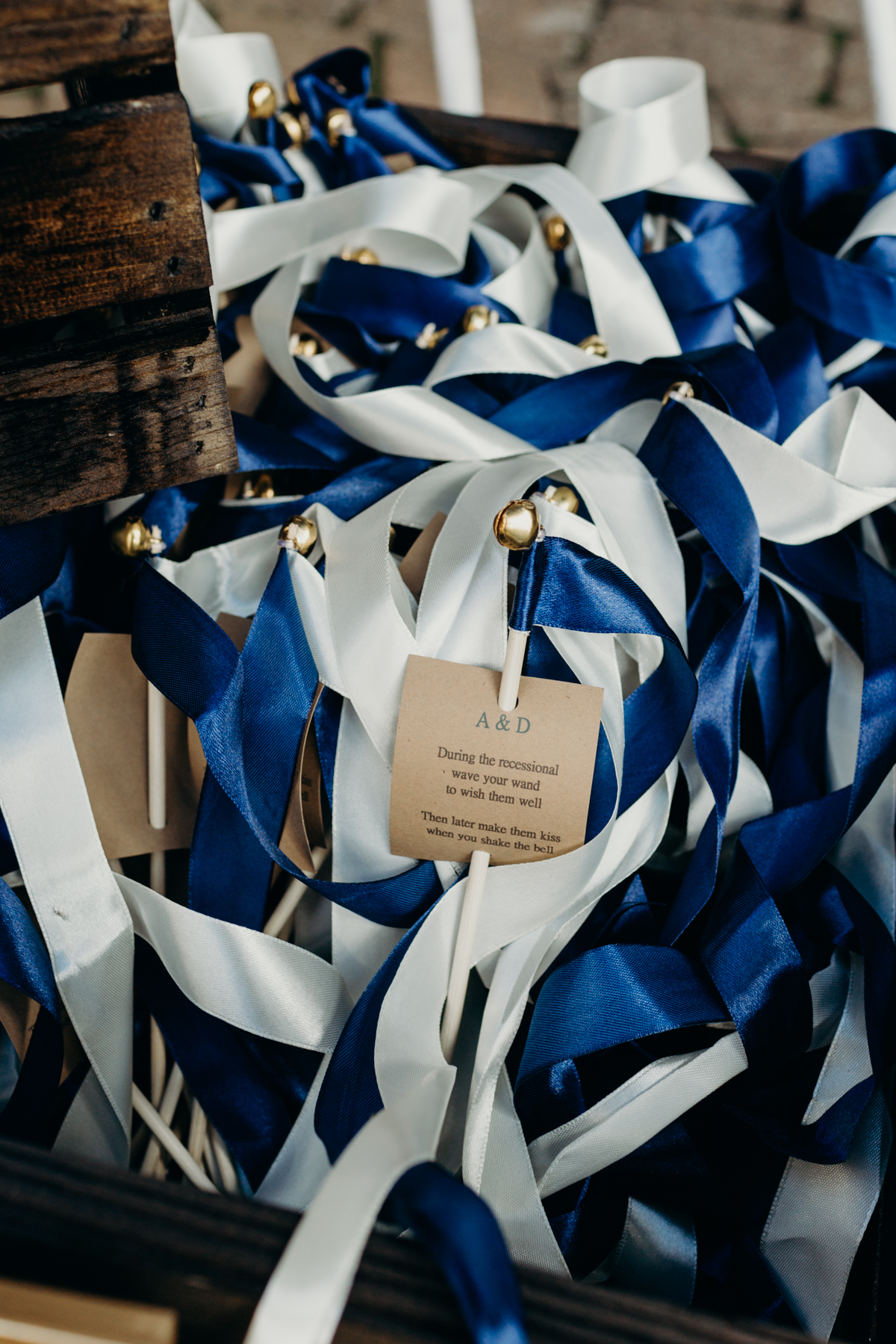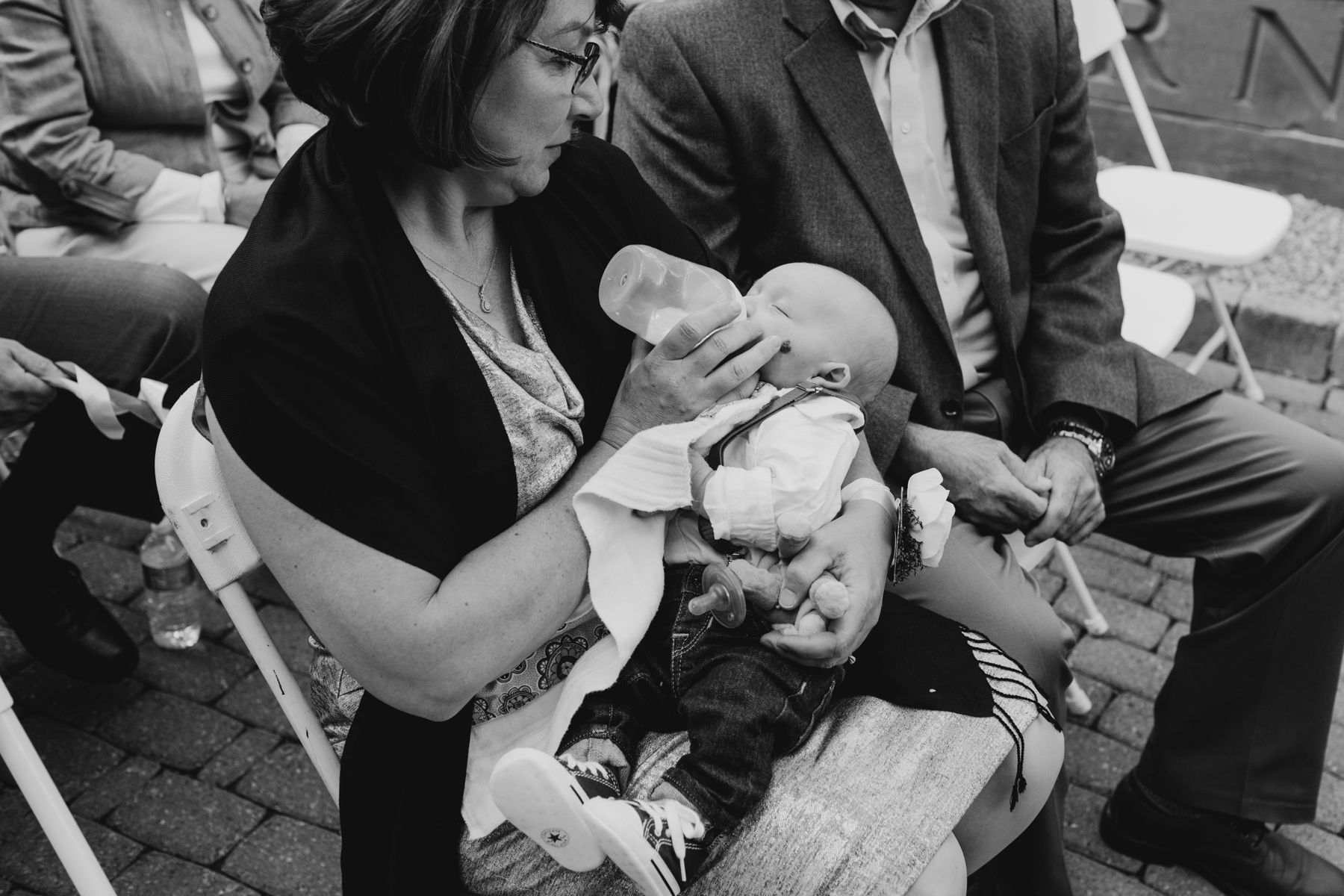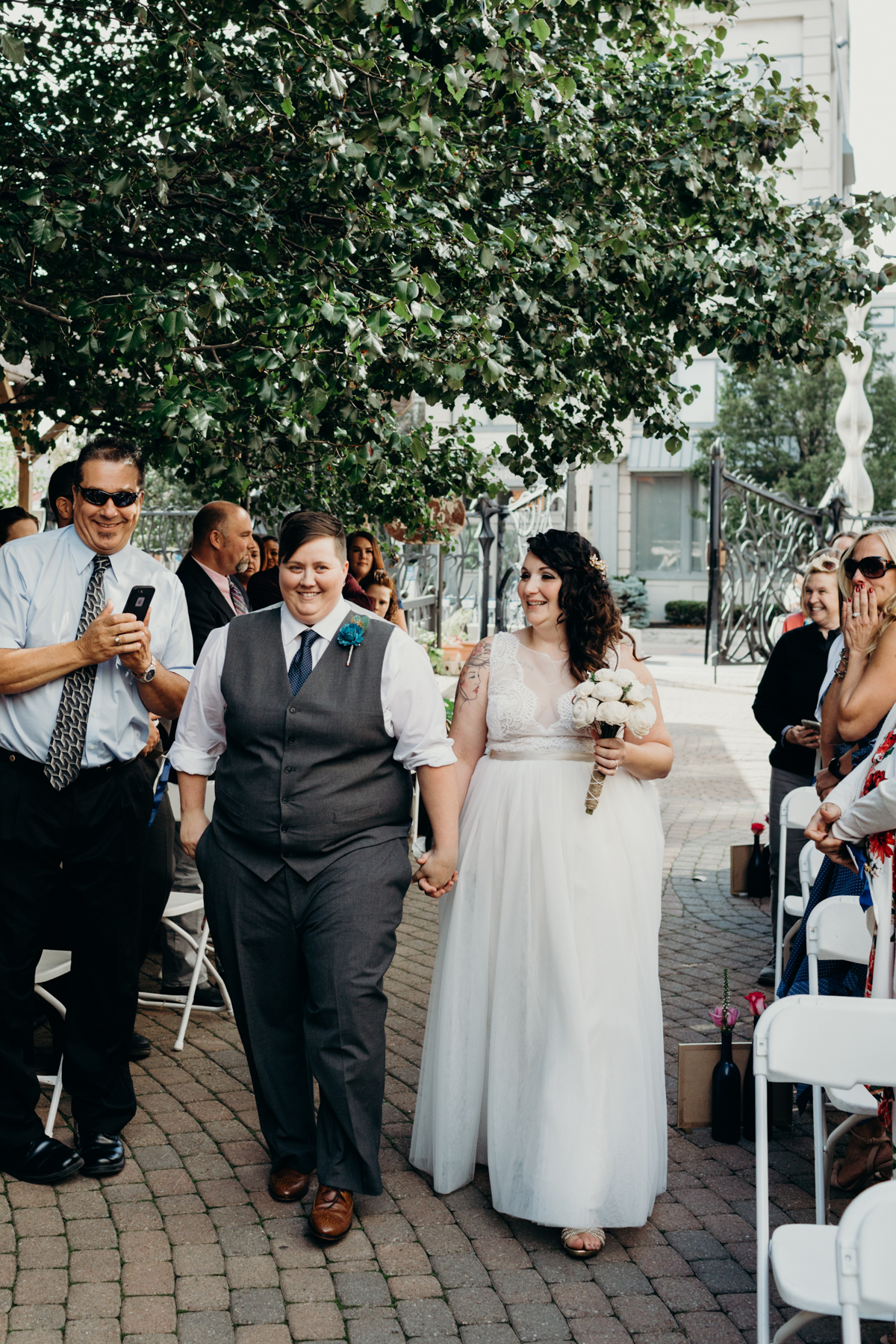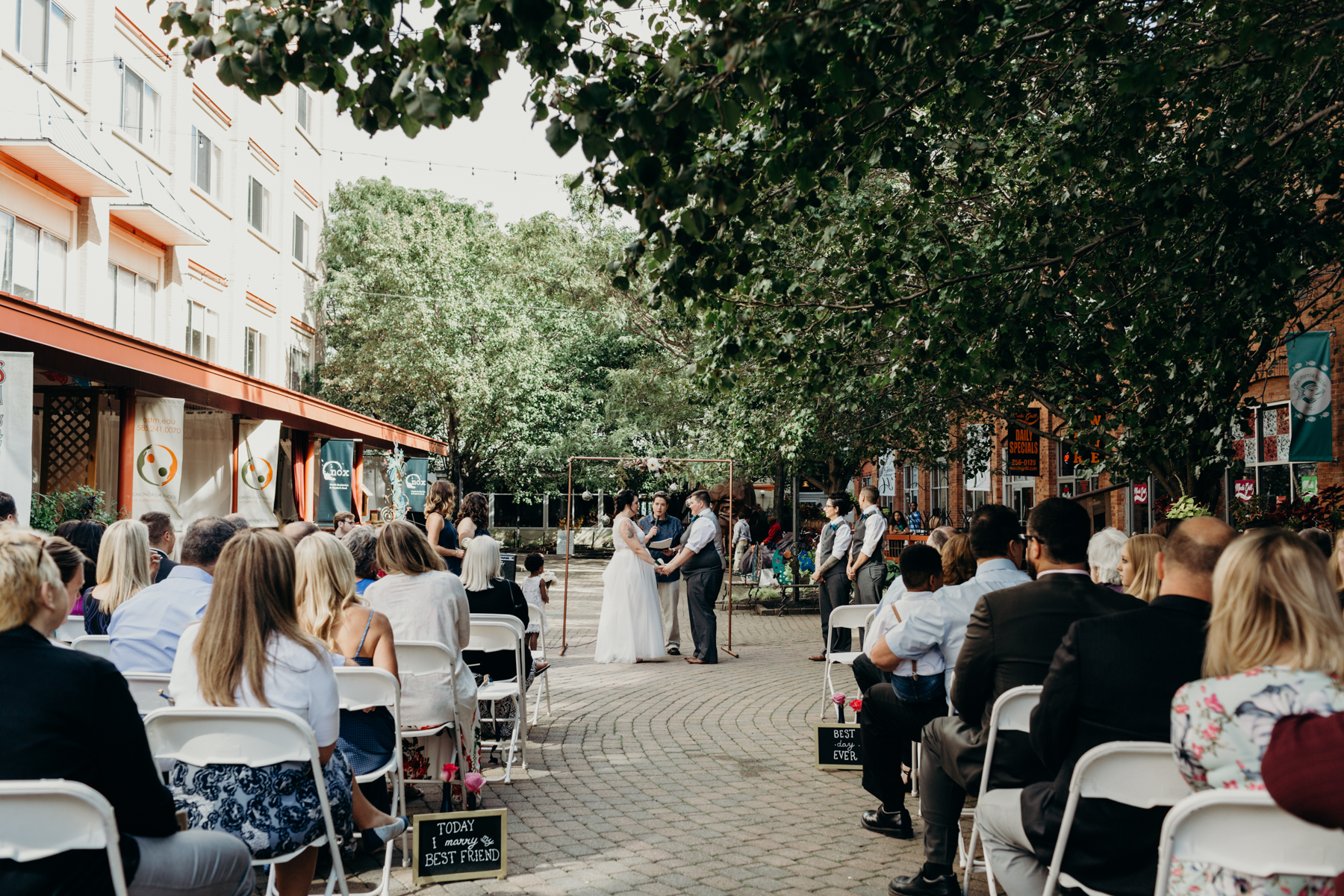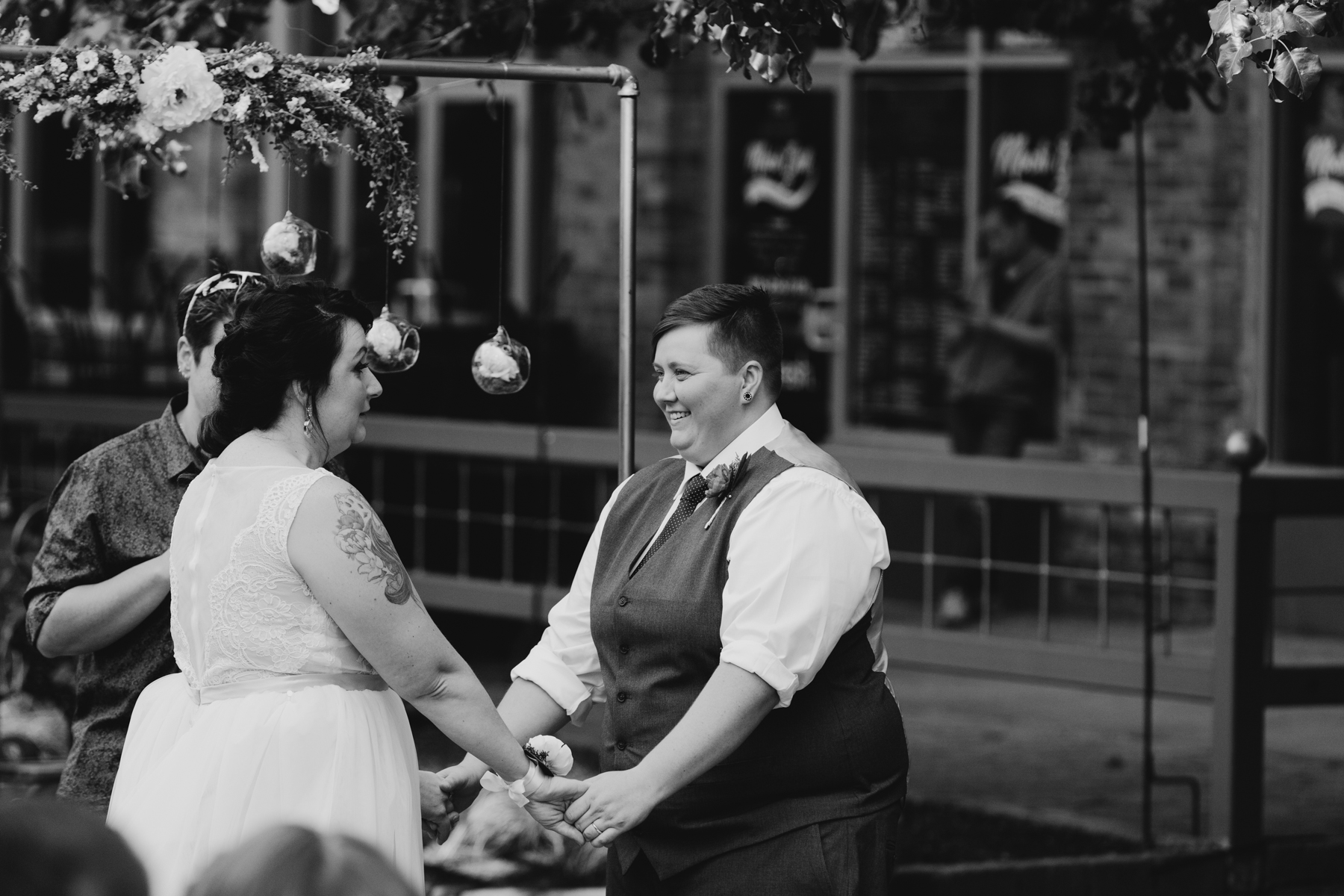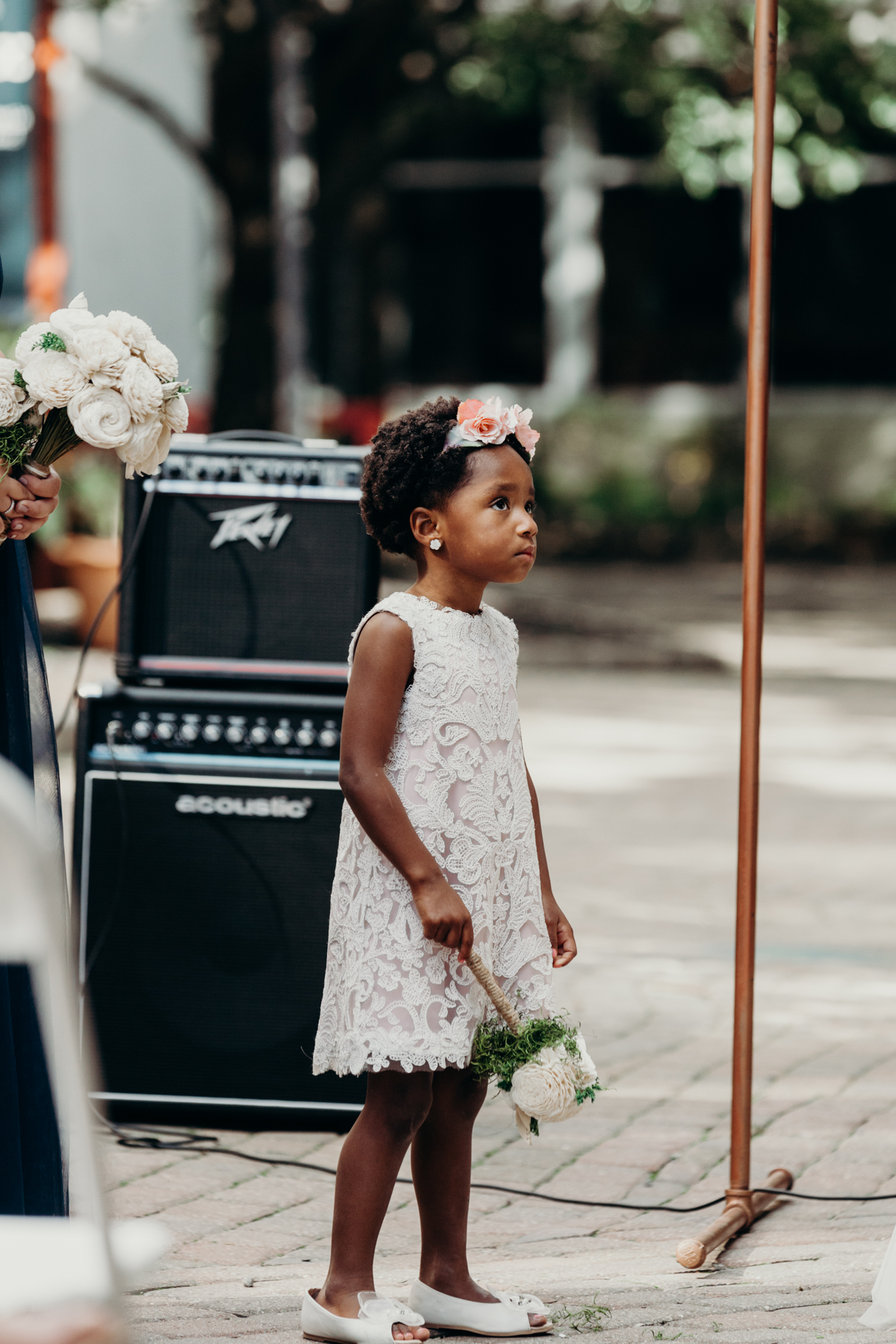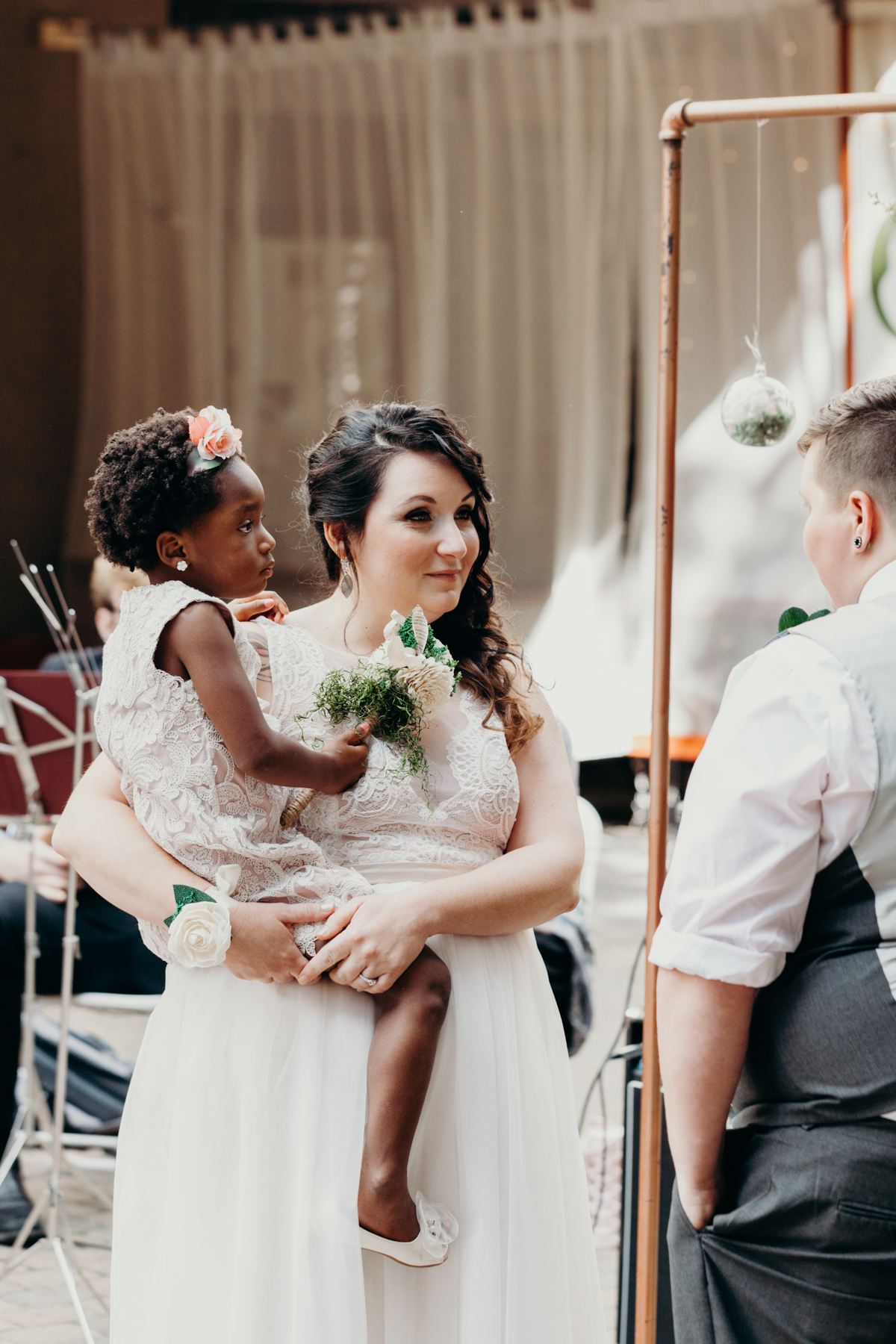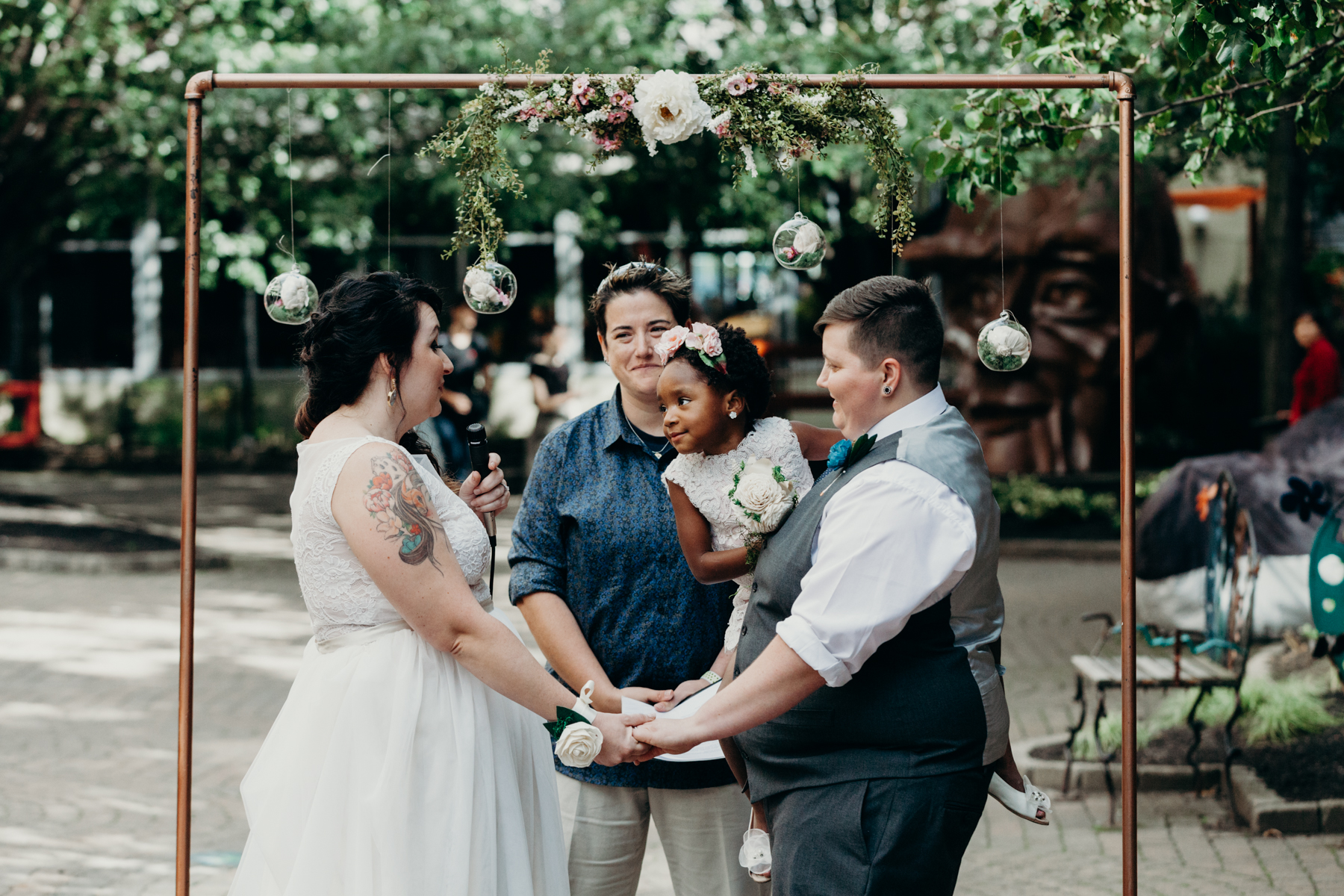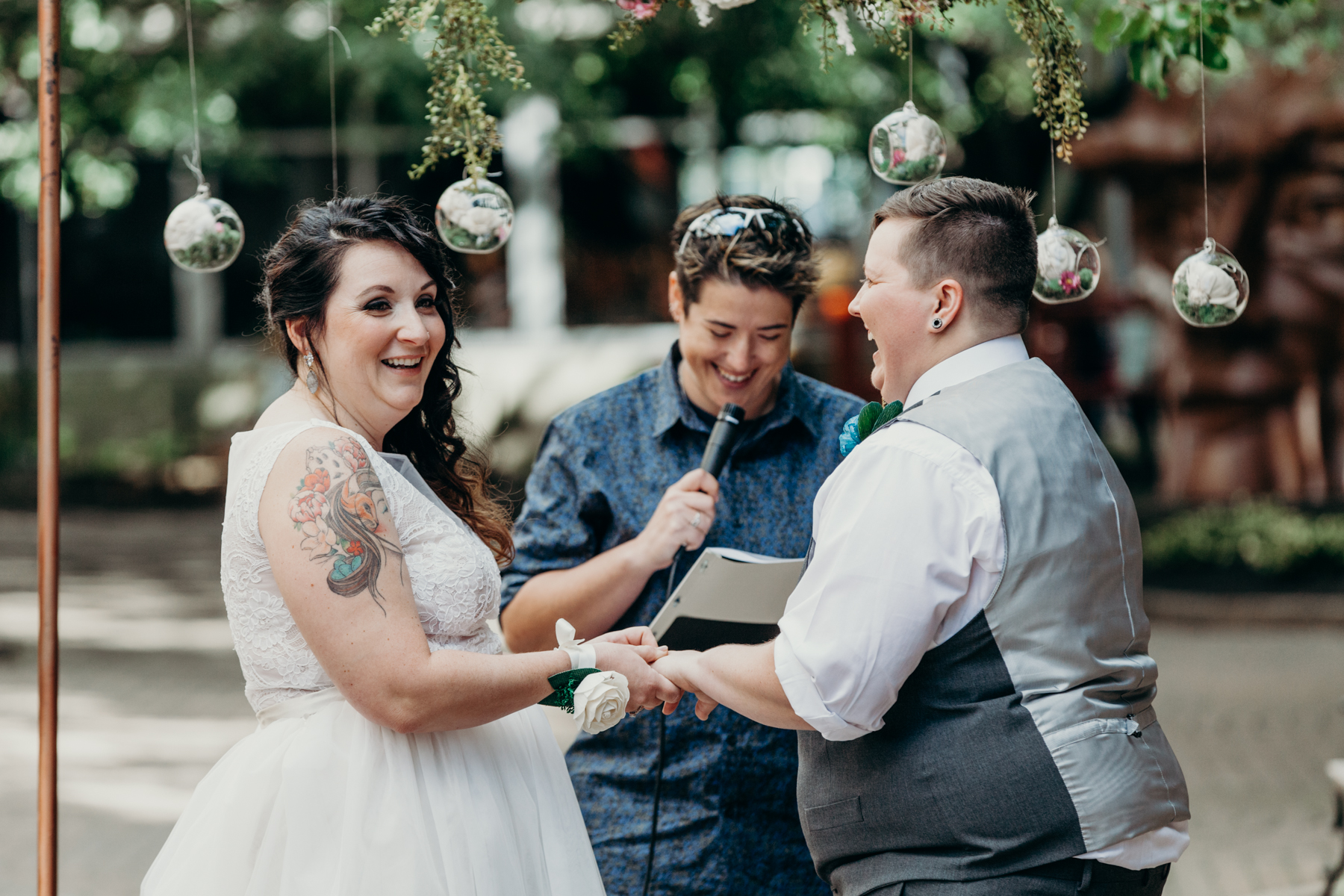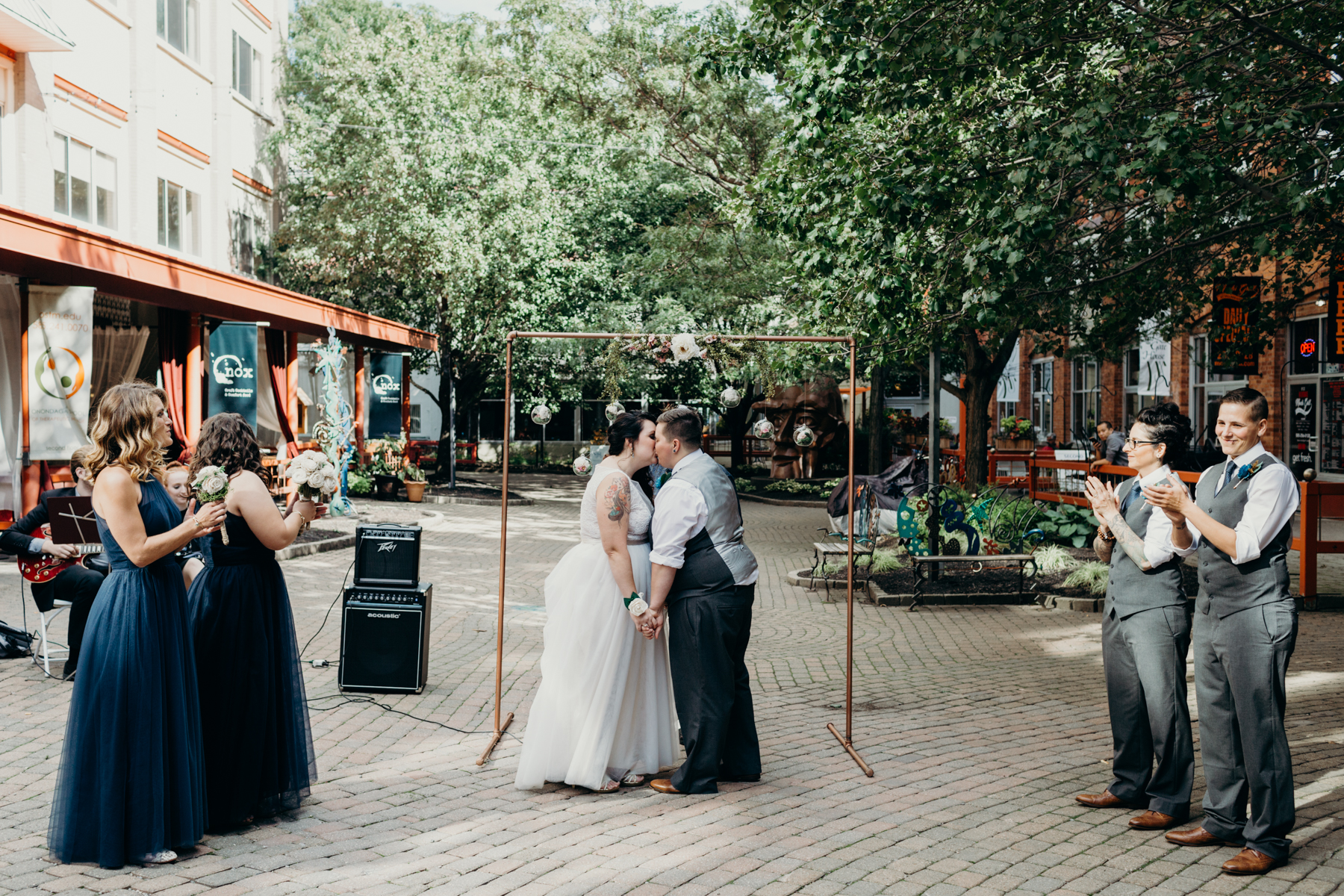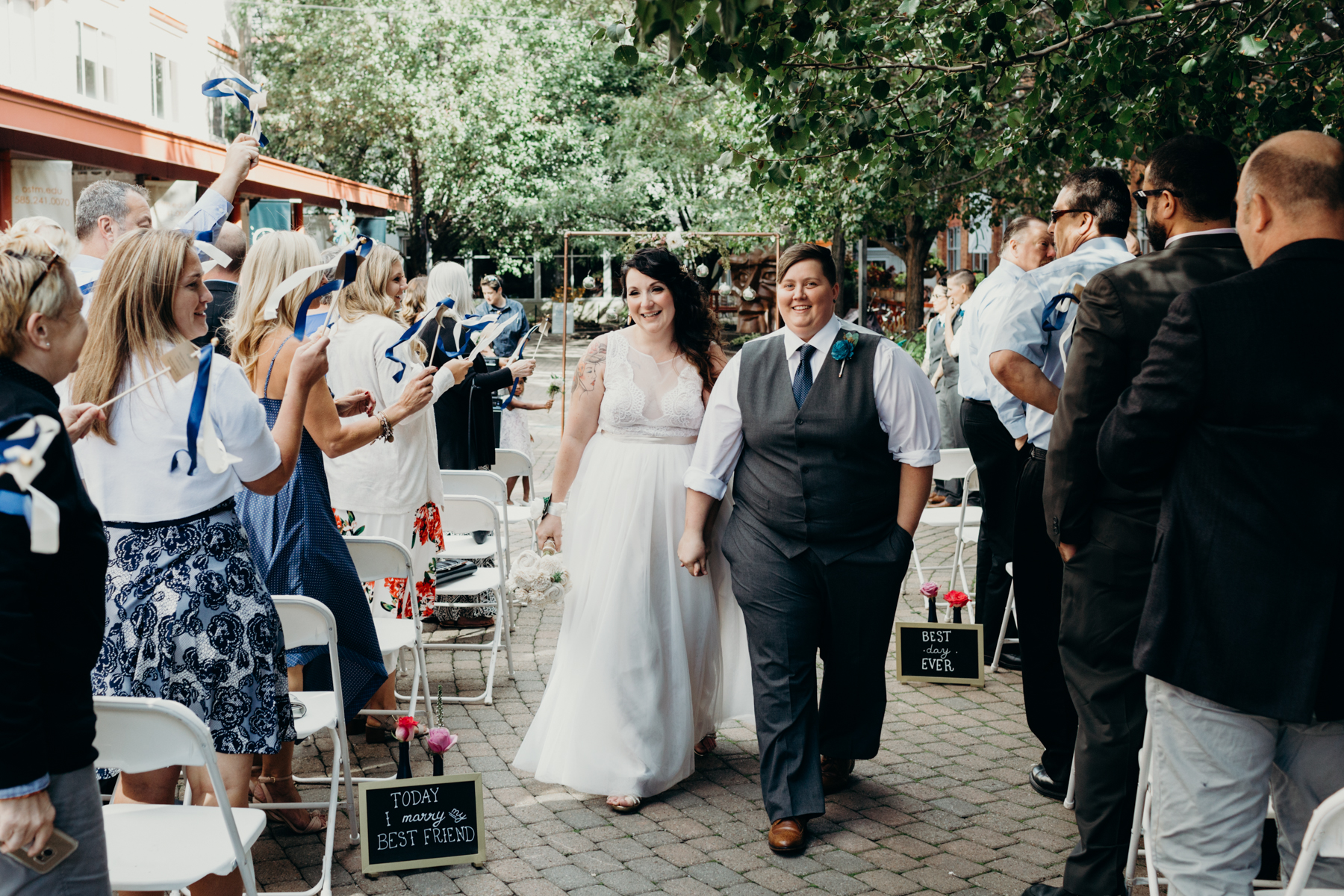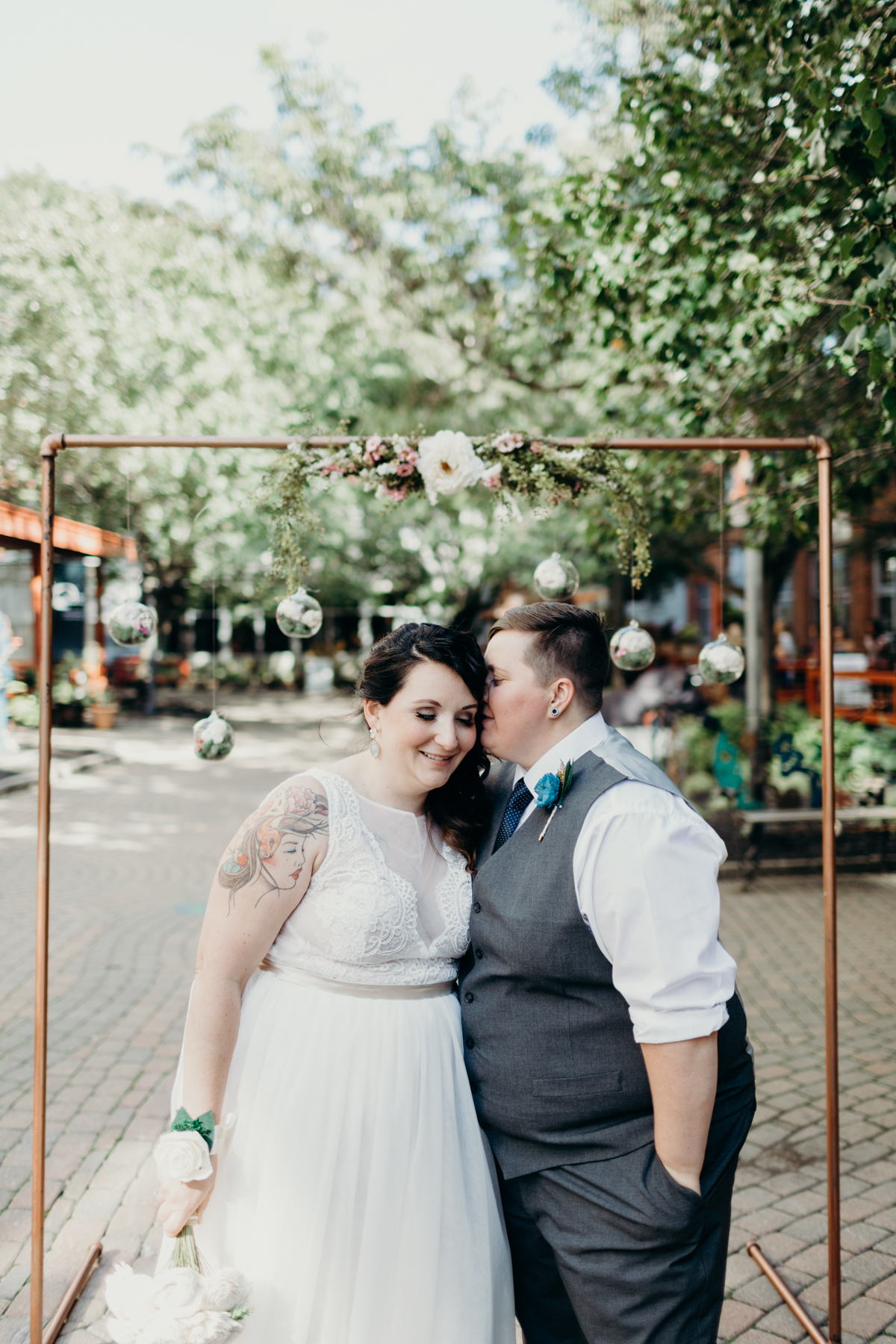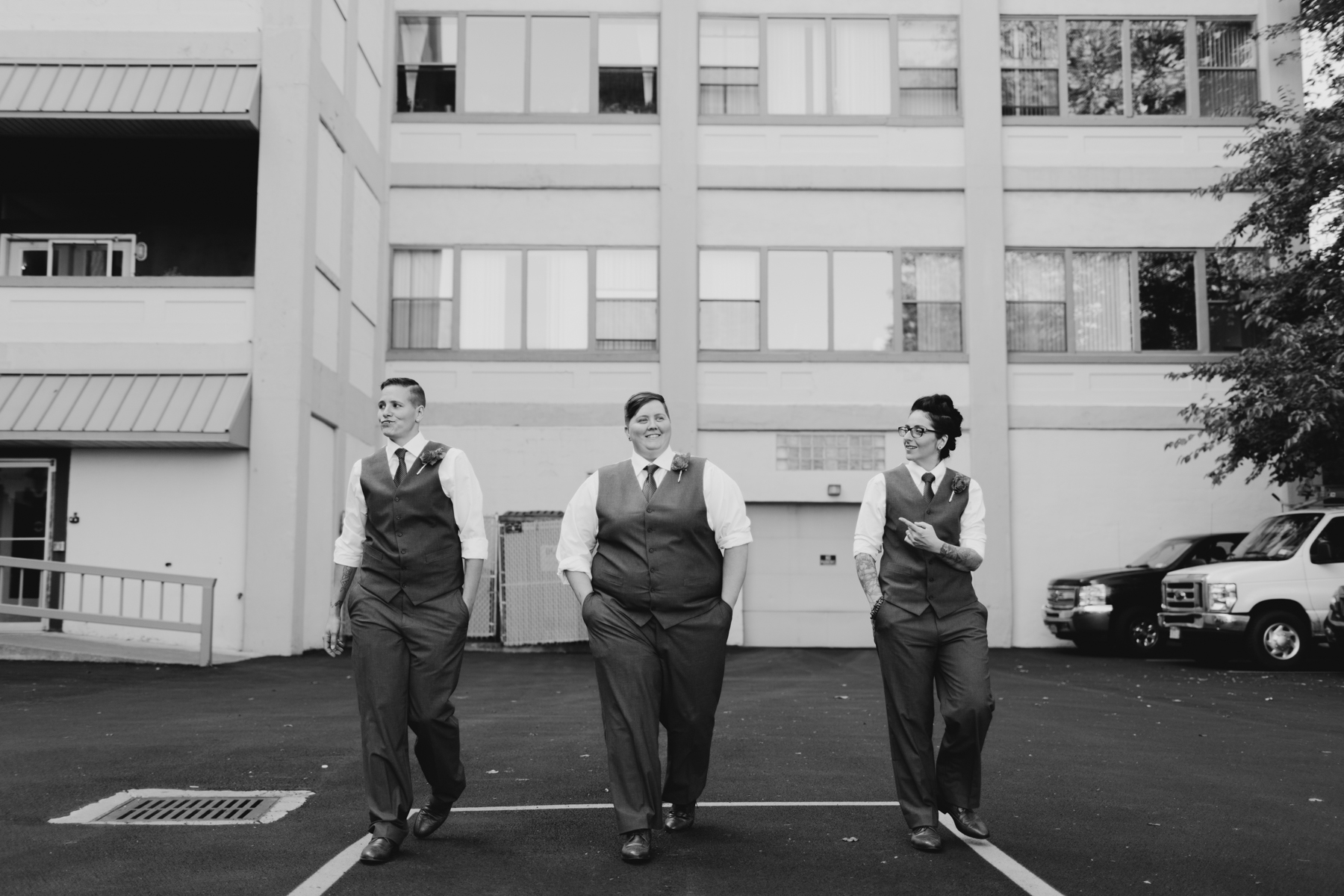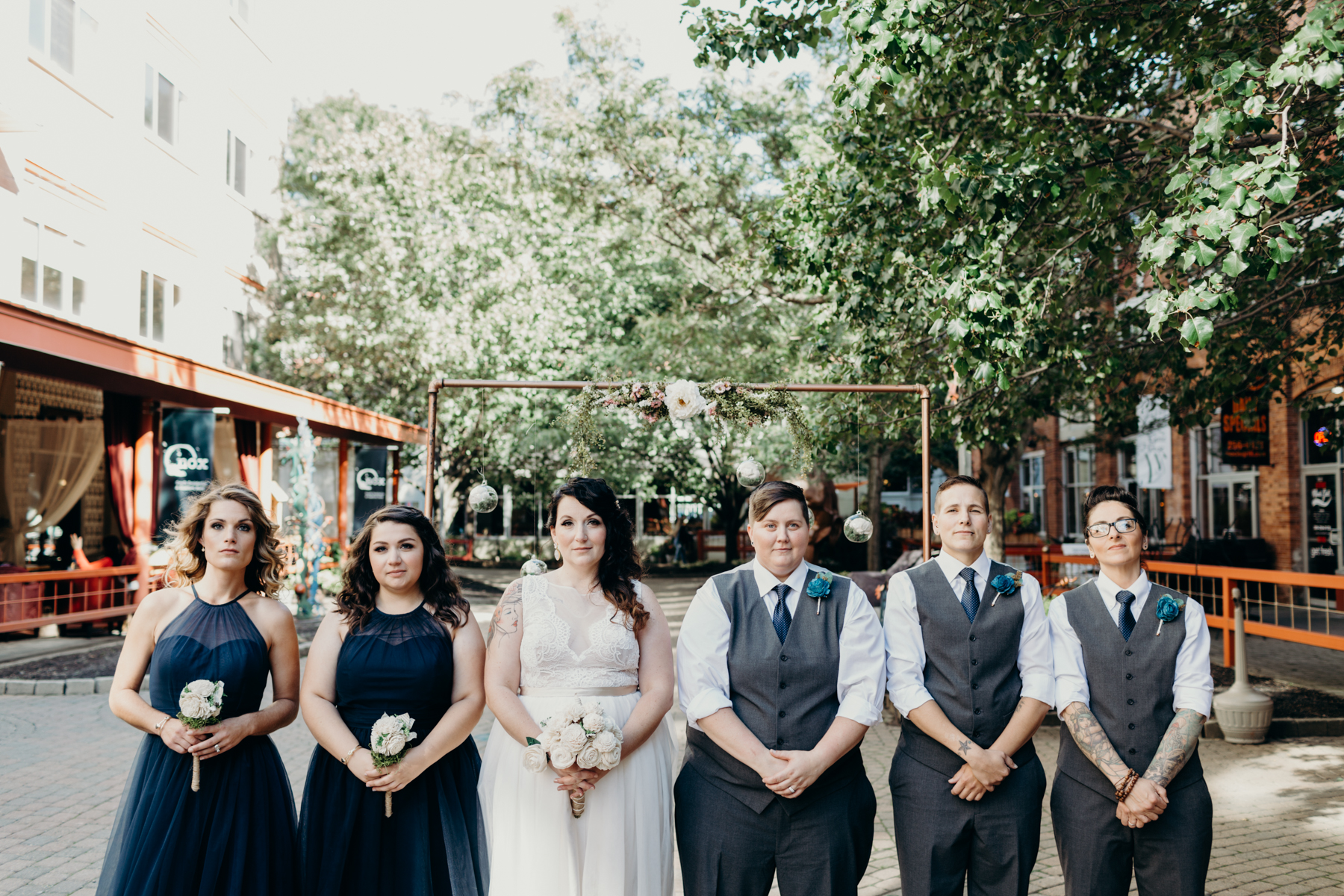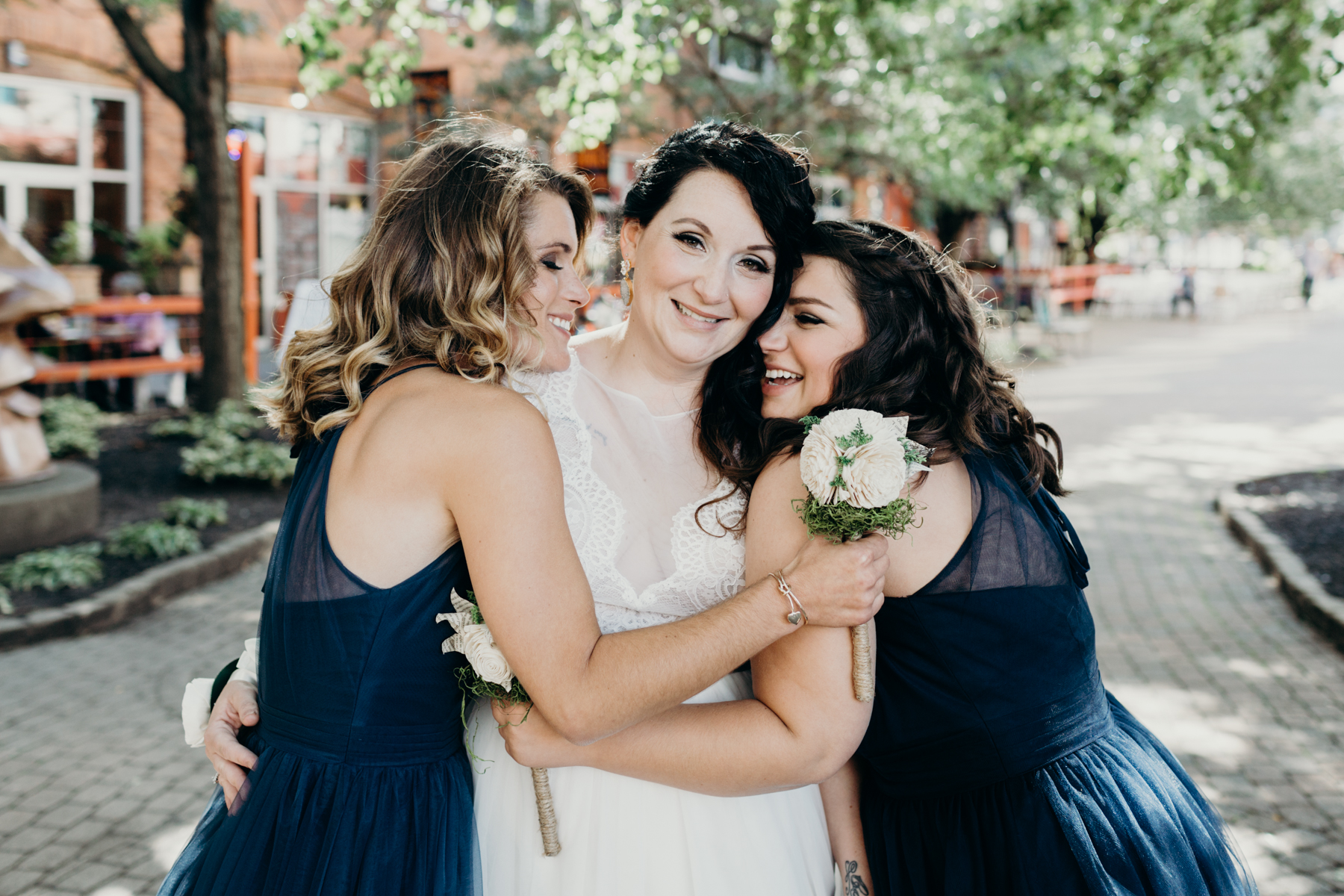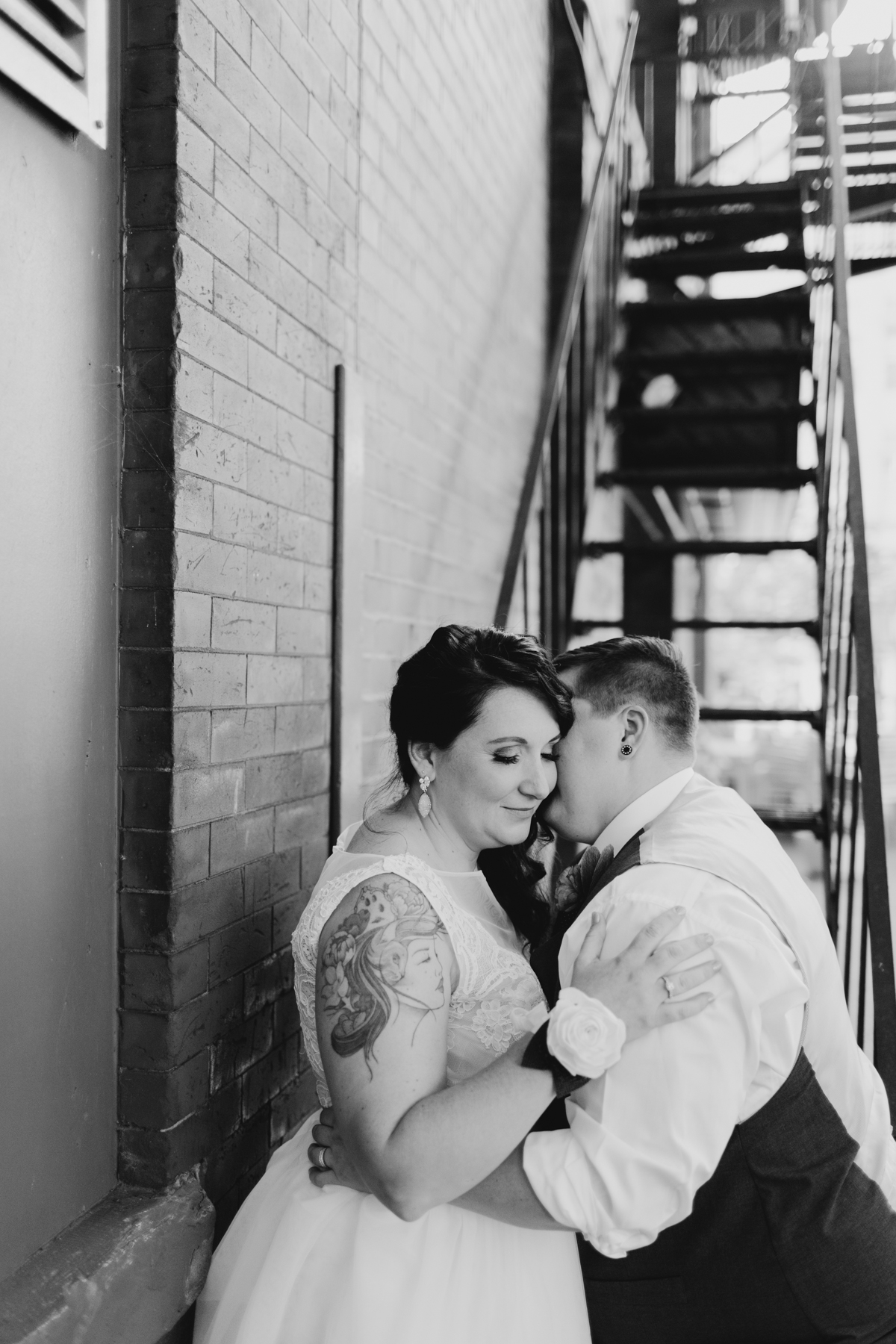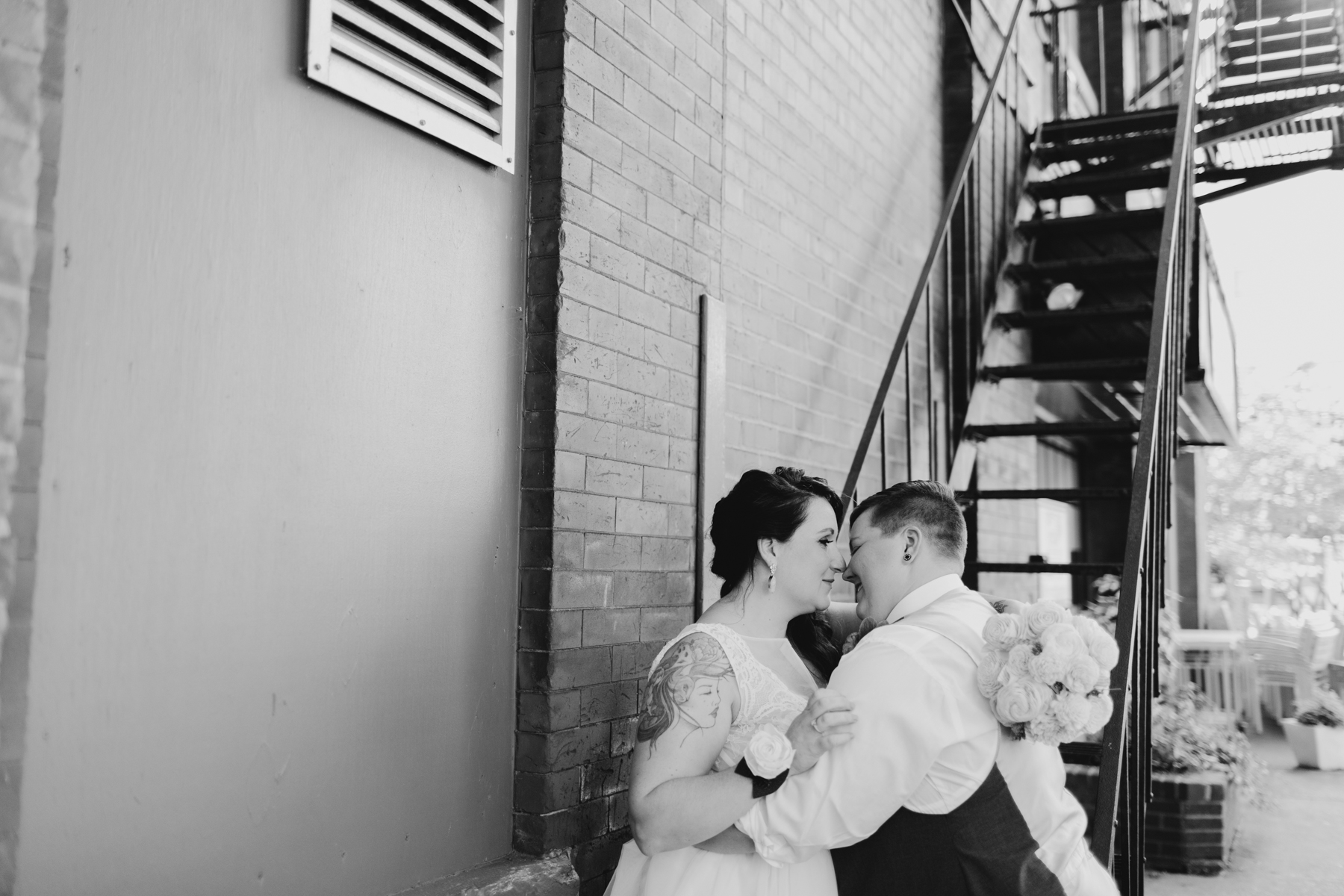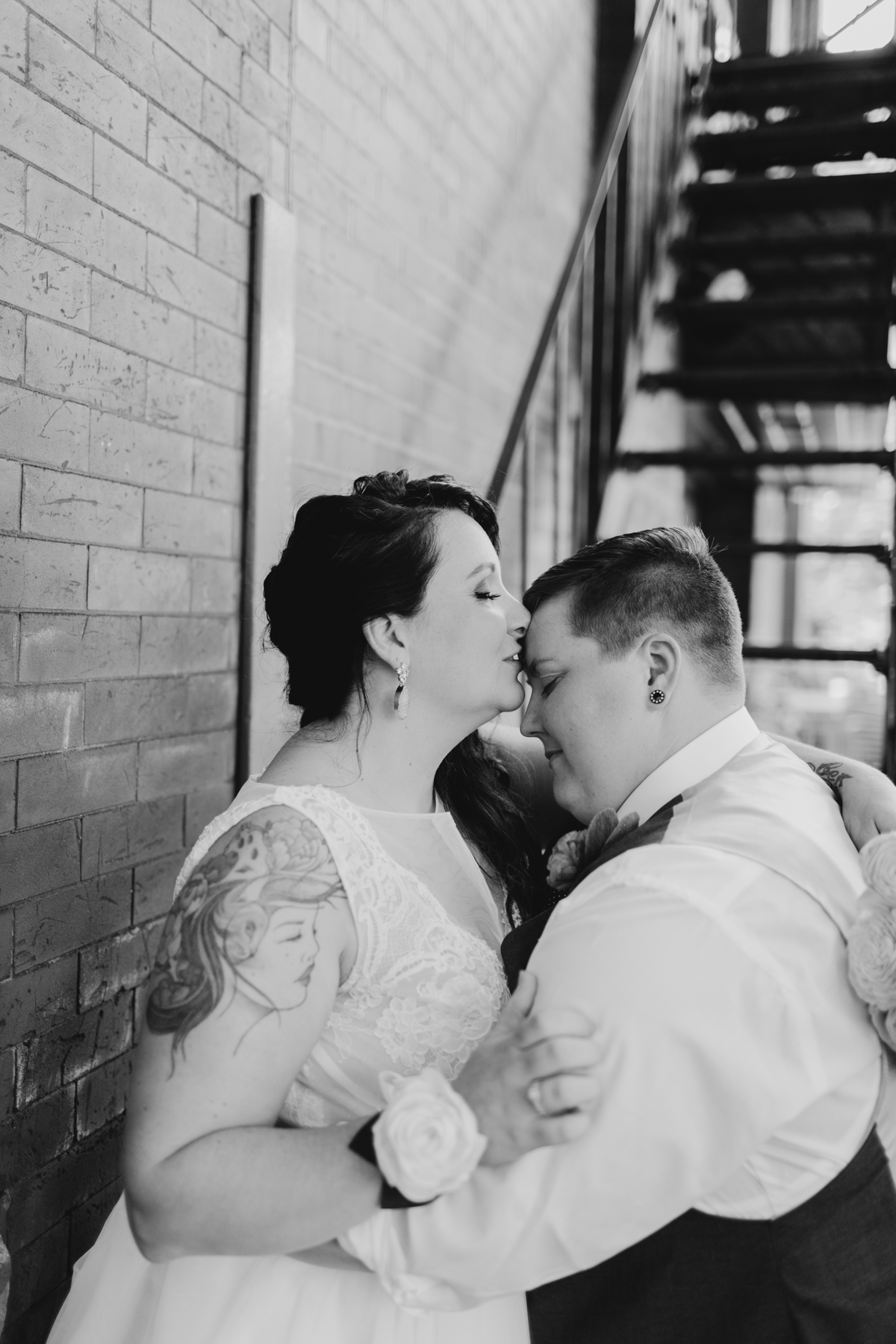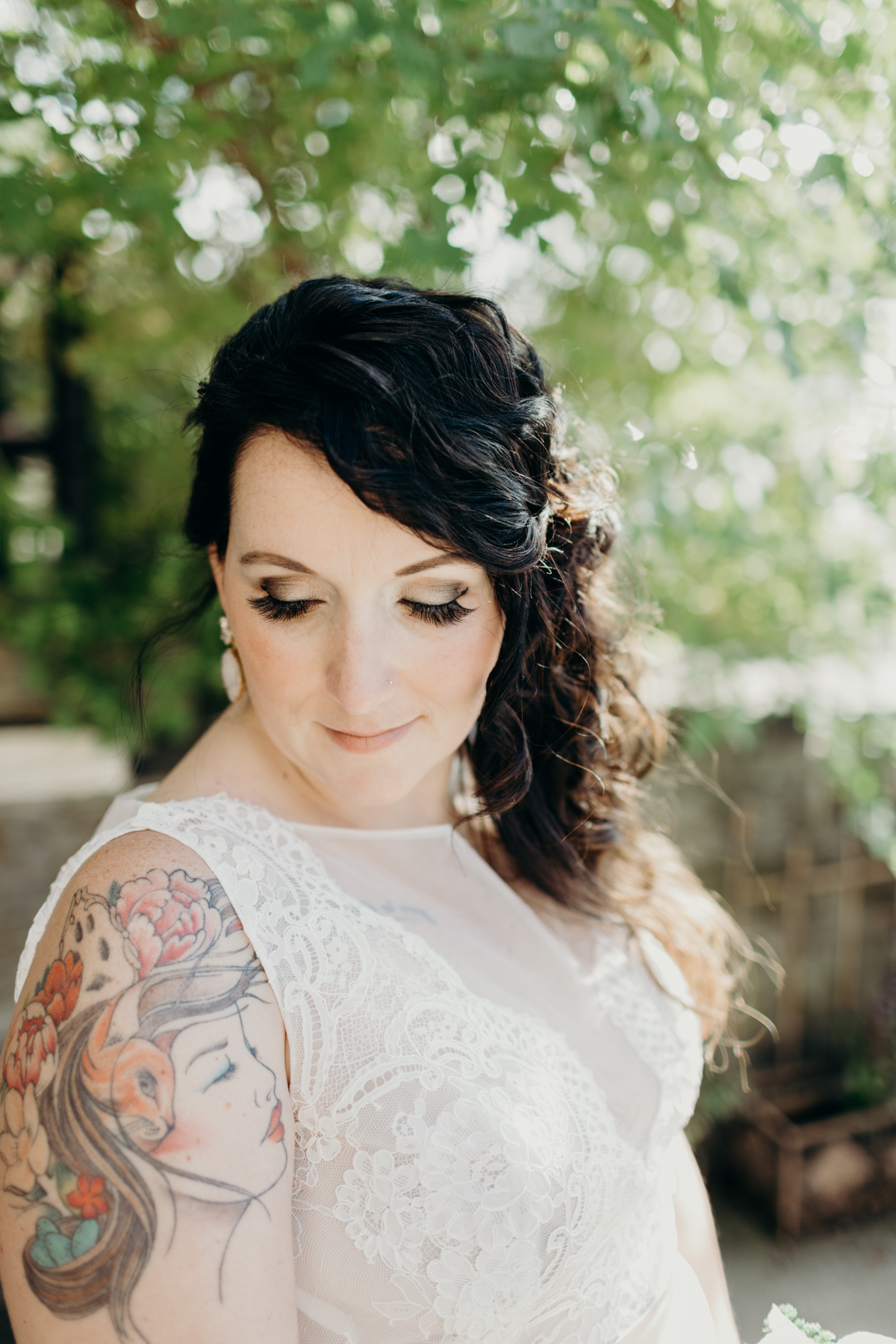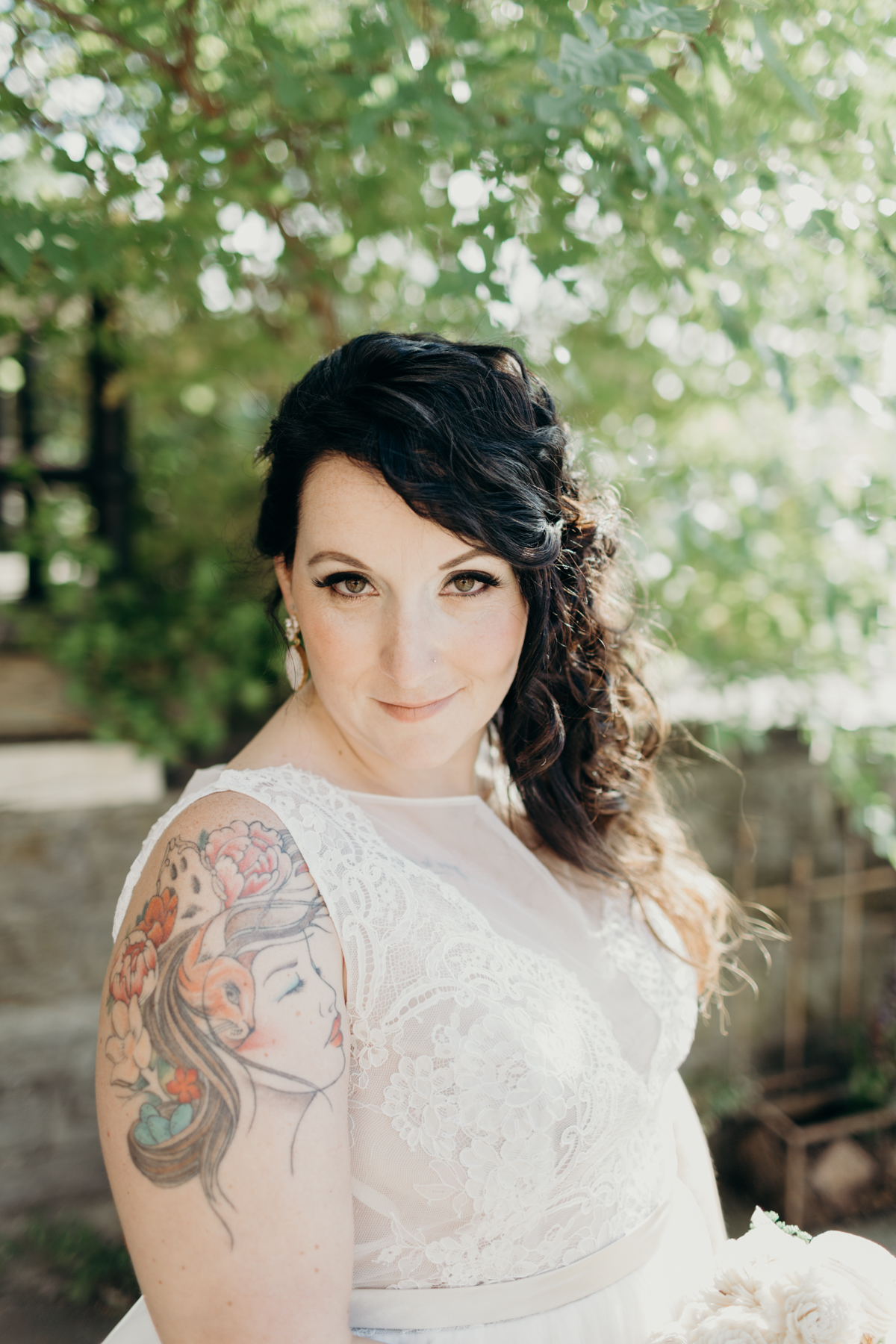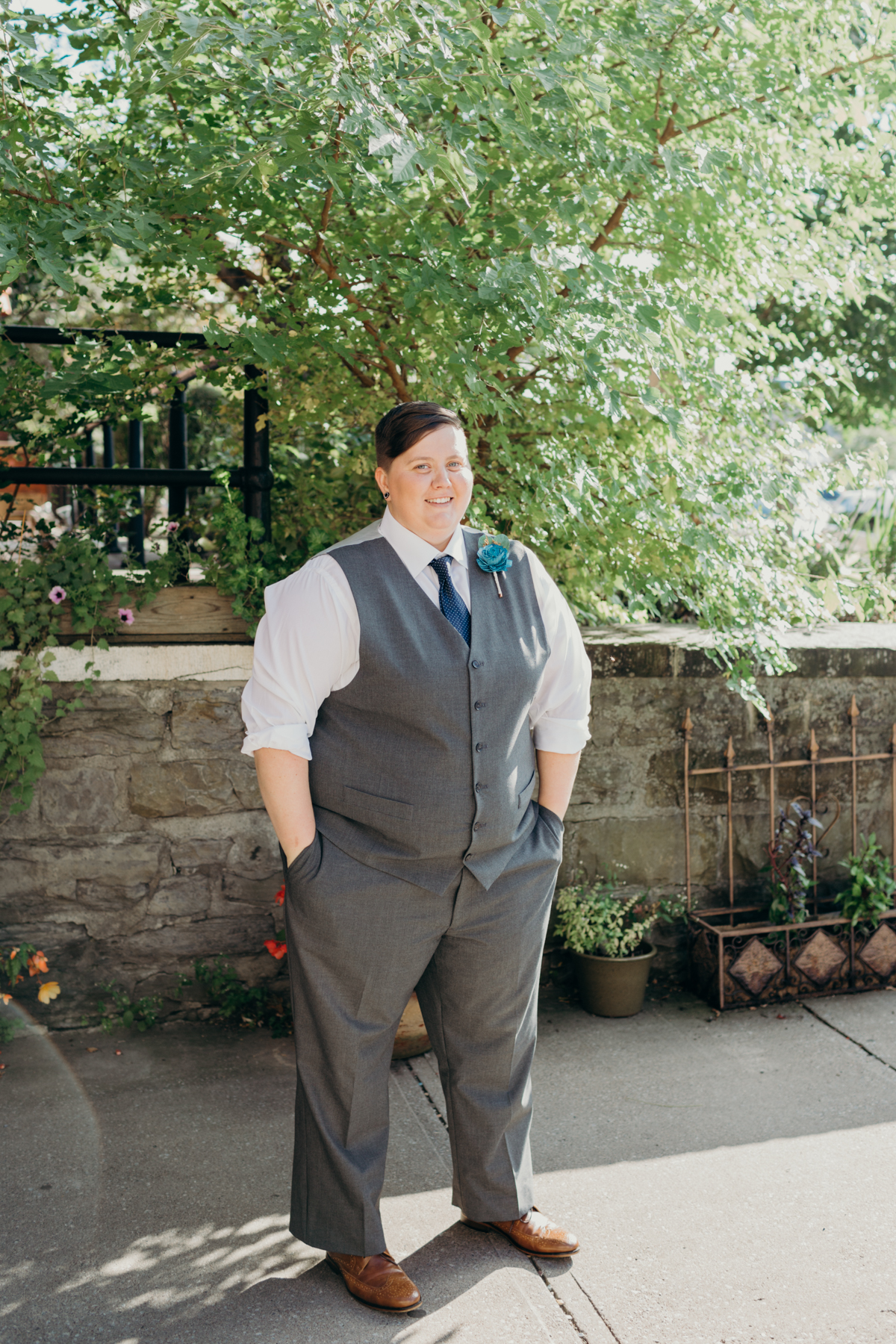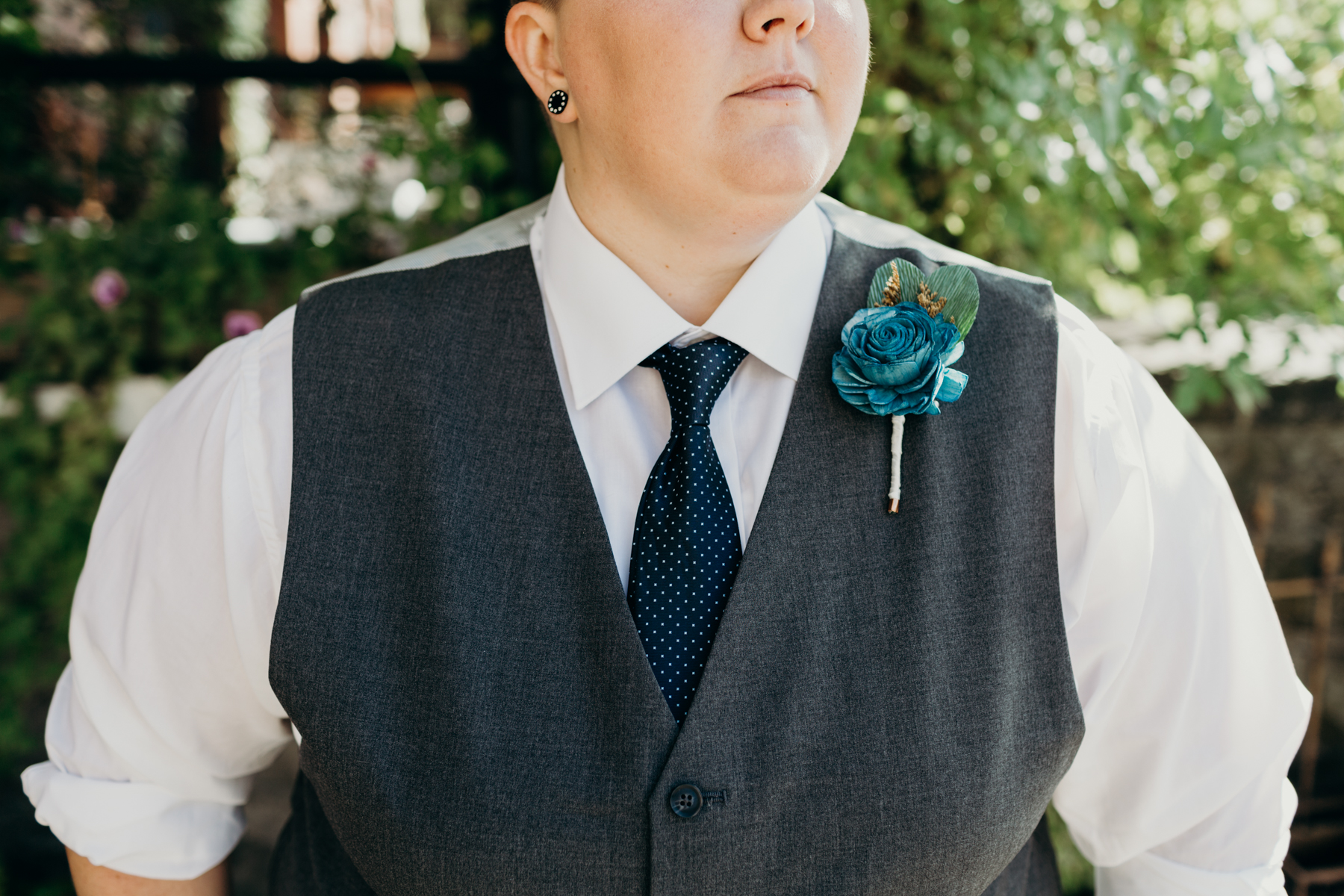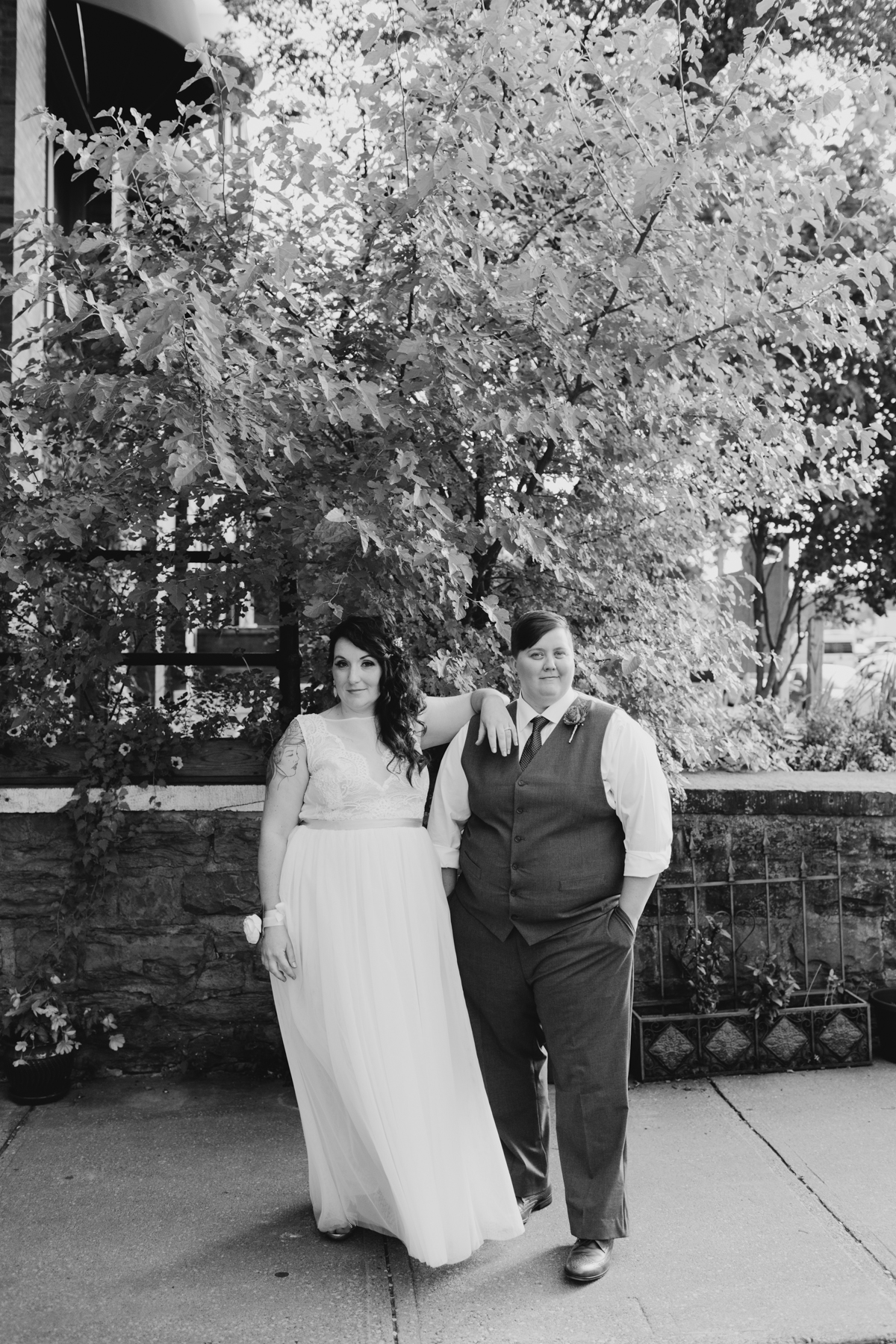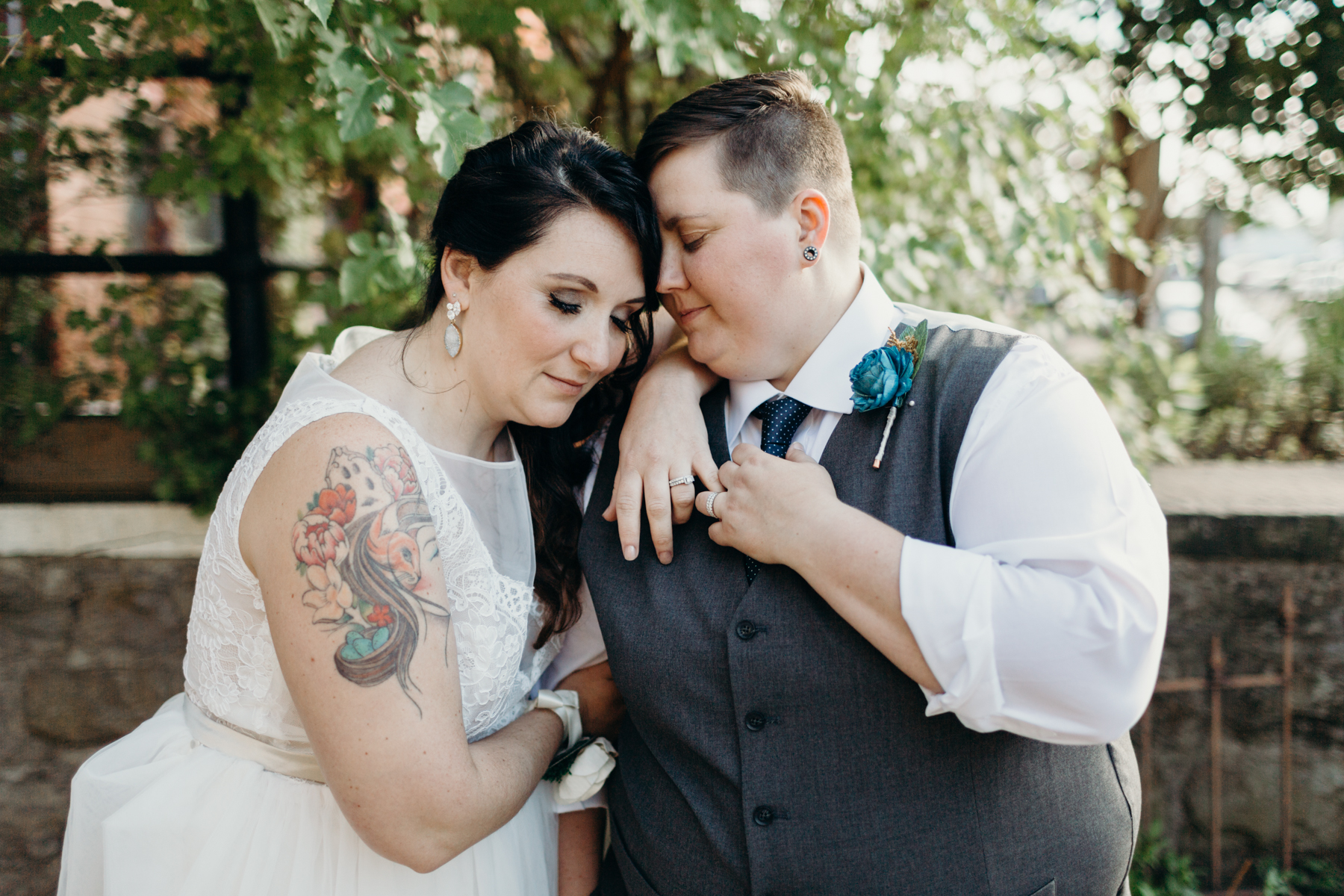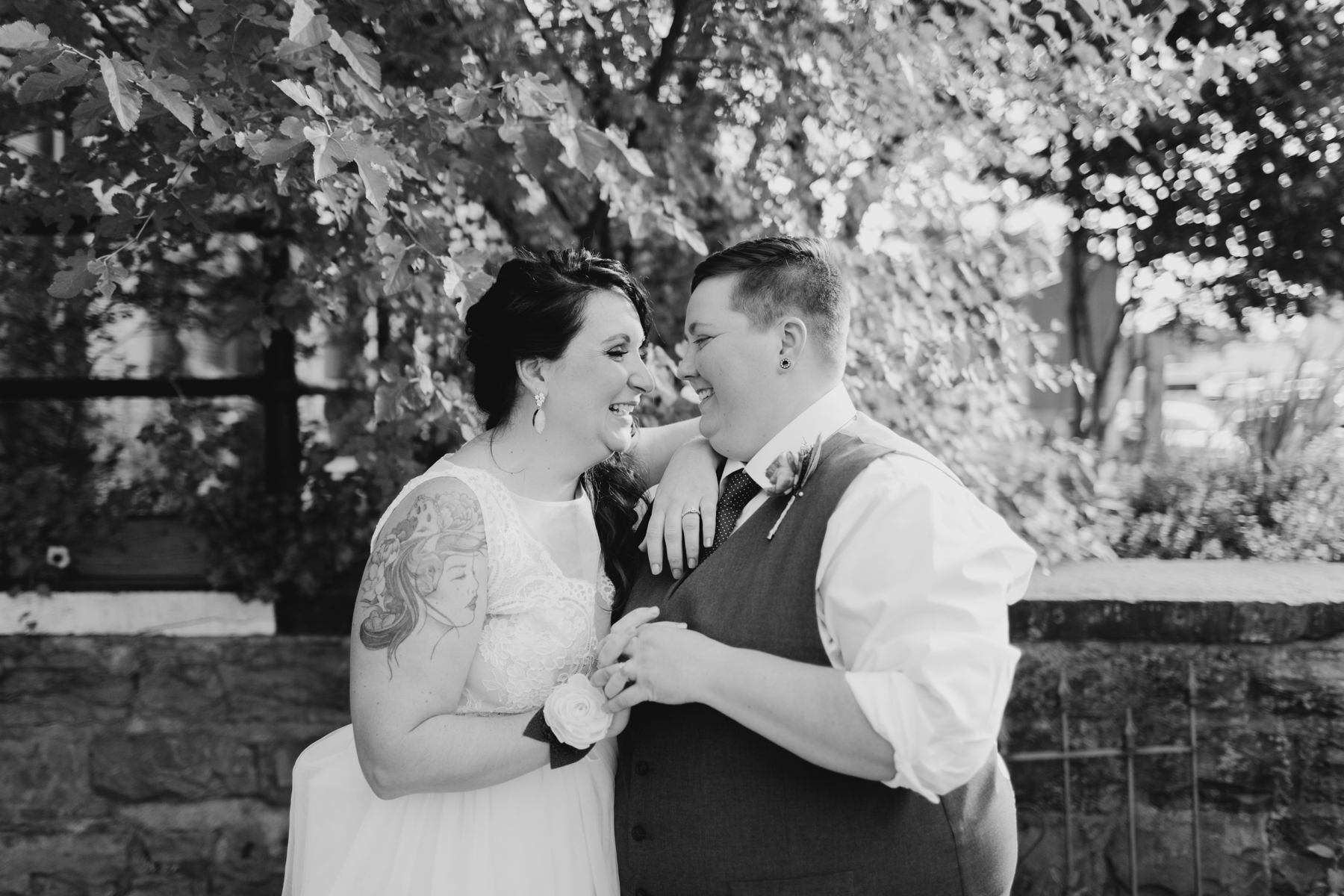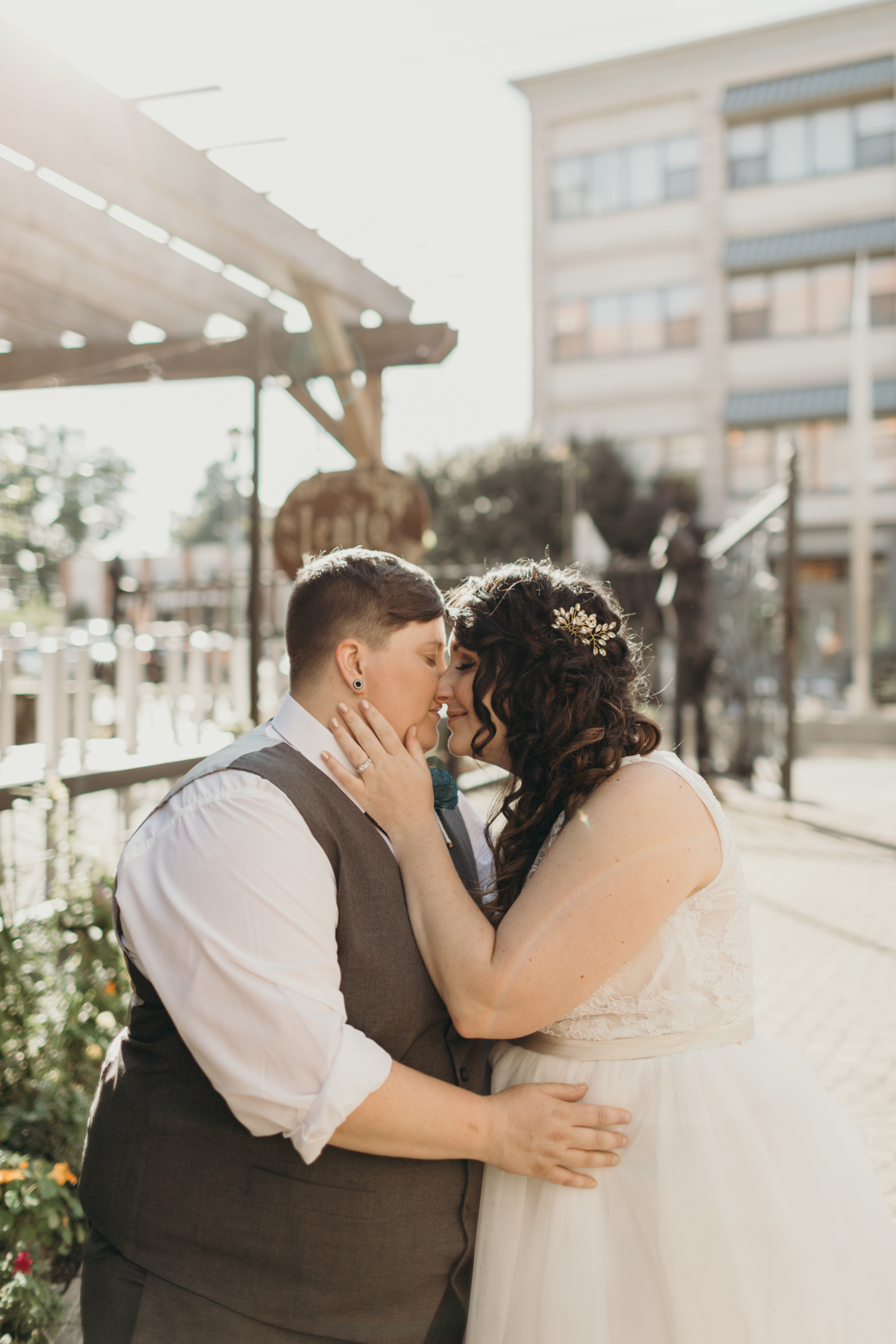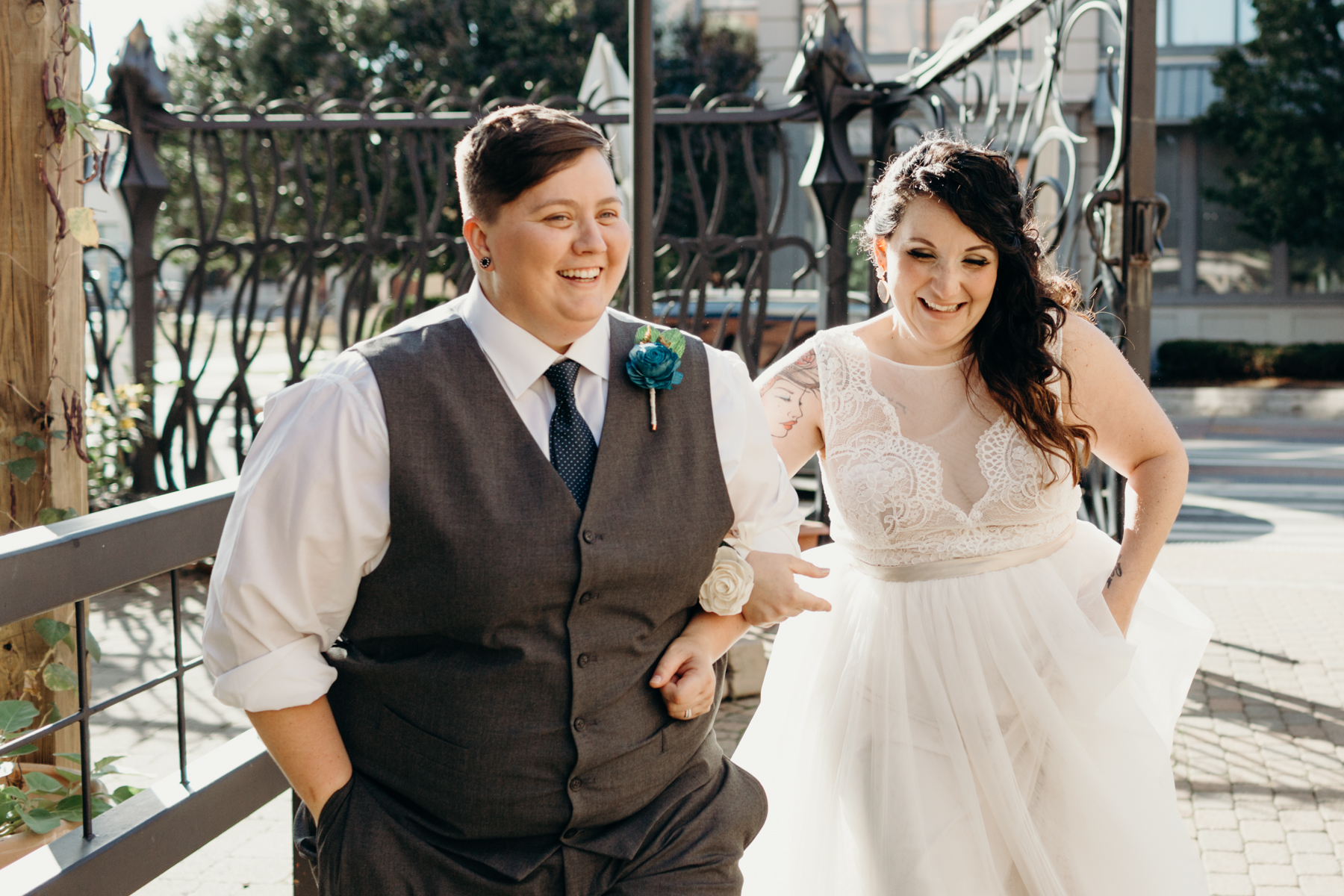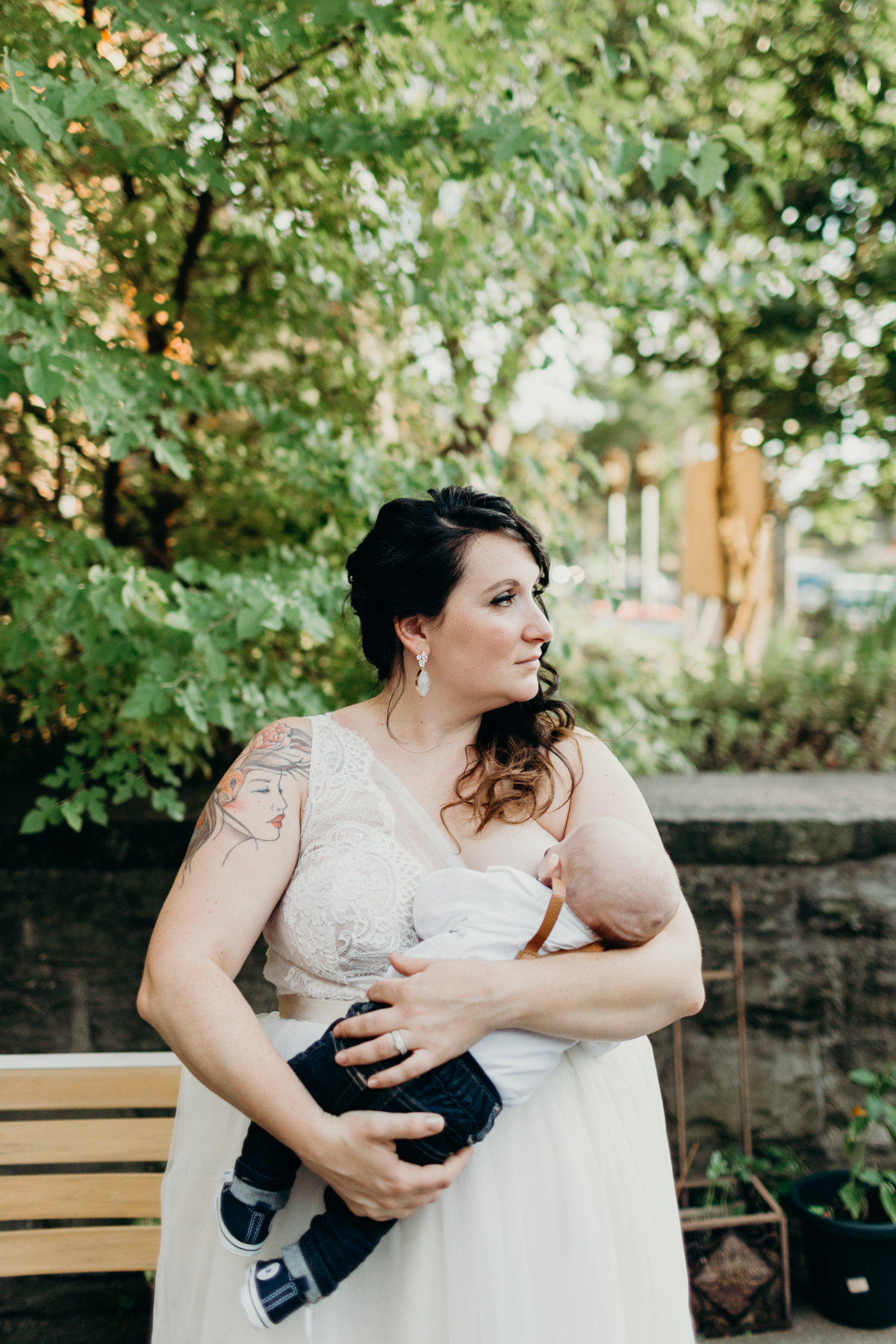 I simply adore this moment.