Cashin + Alecia celebrated their wedding day at Bok Bar – an "old school" venue.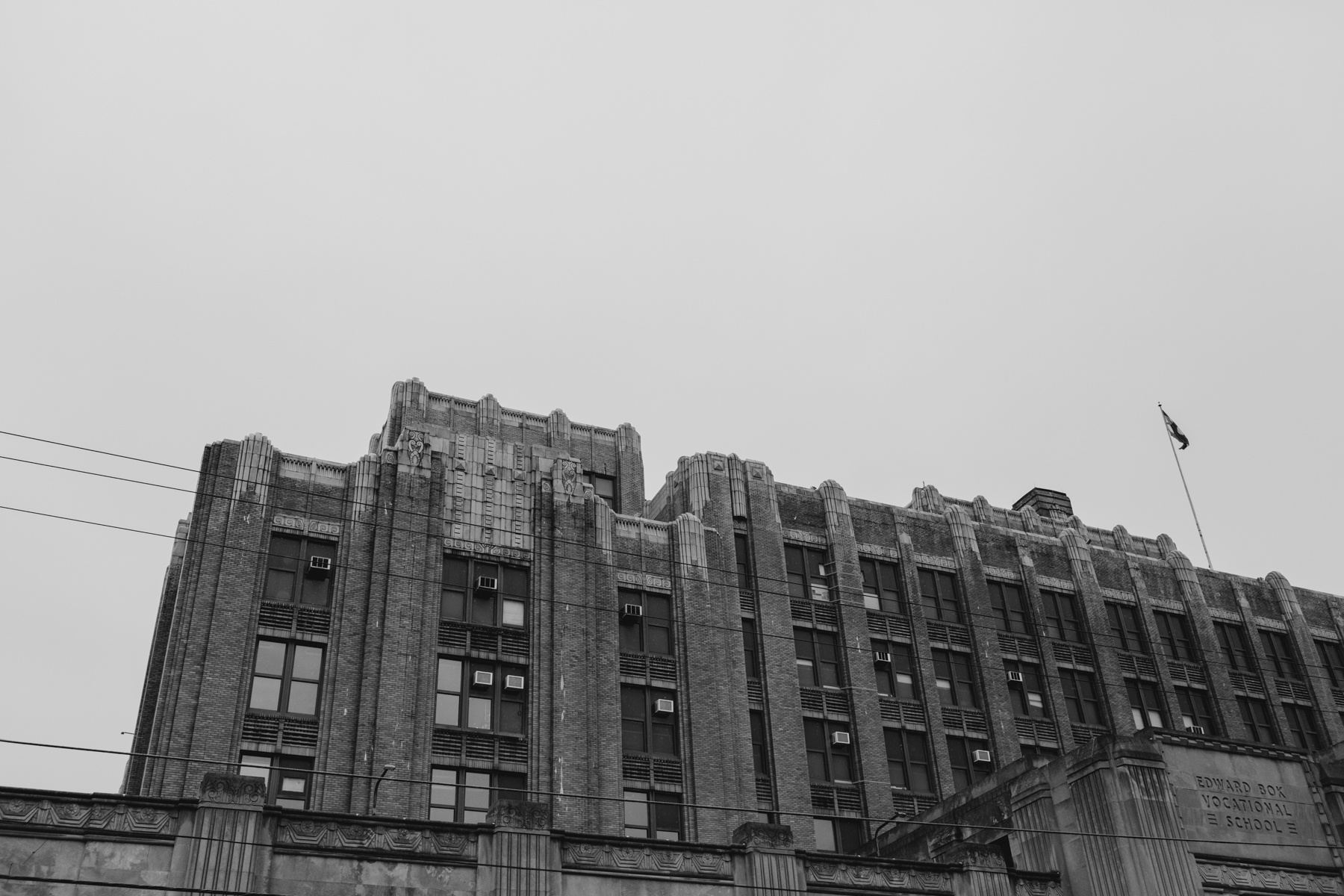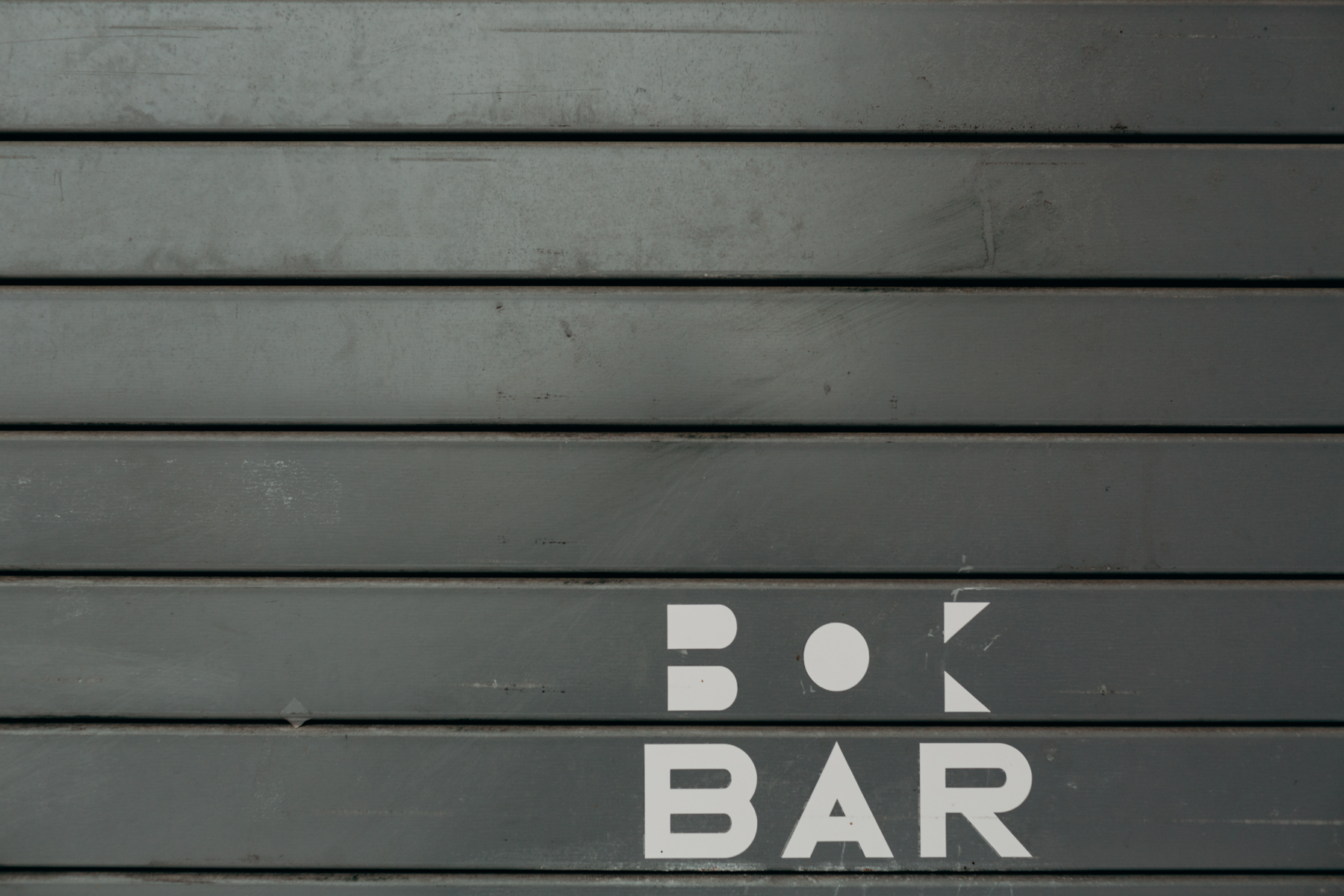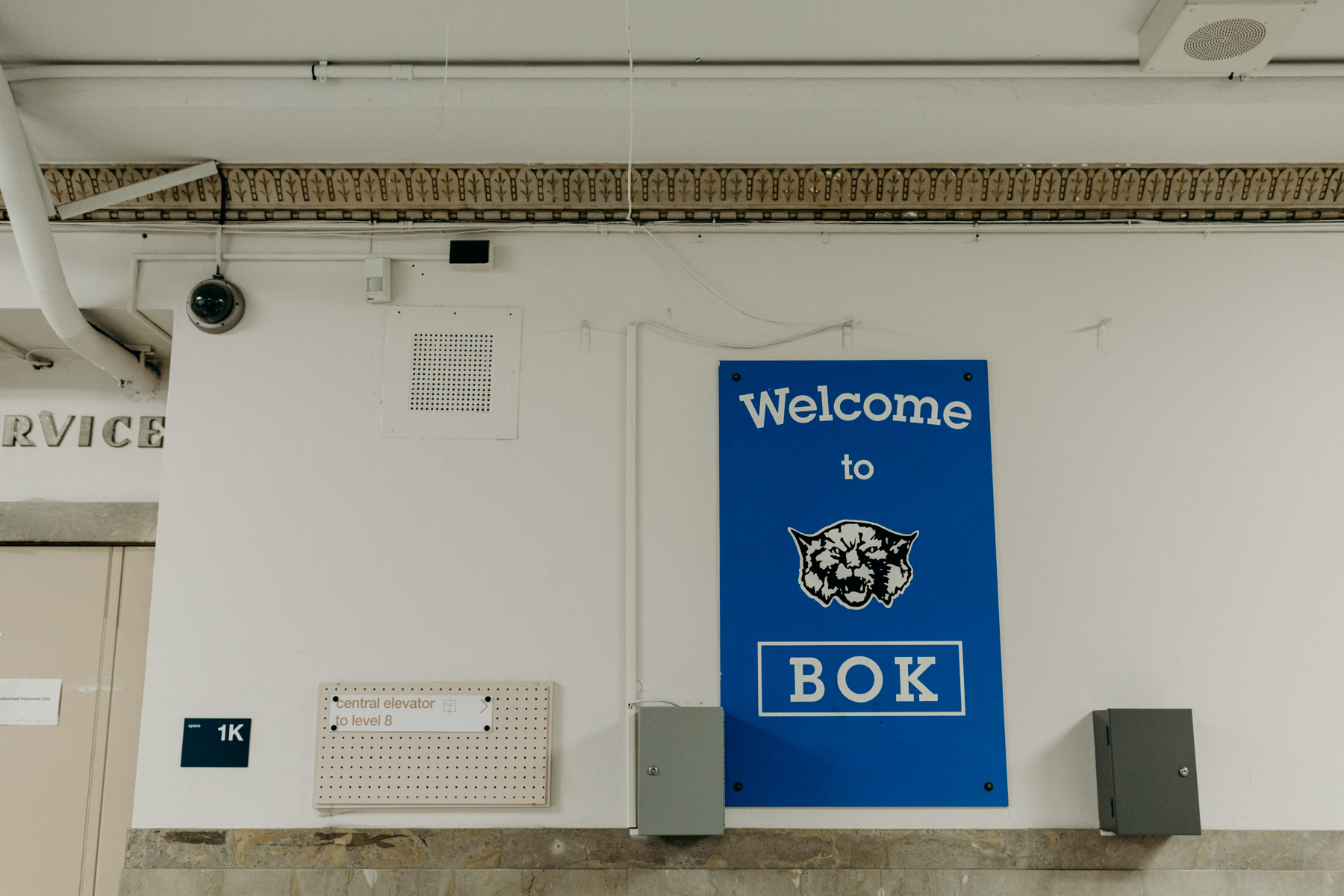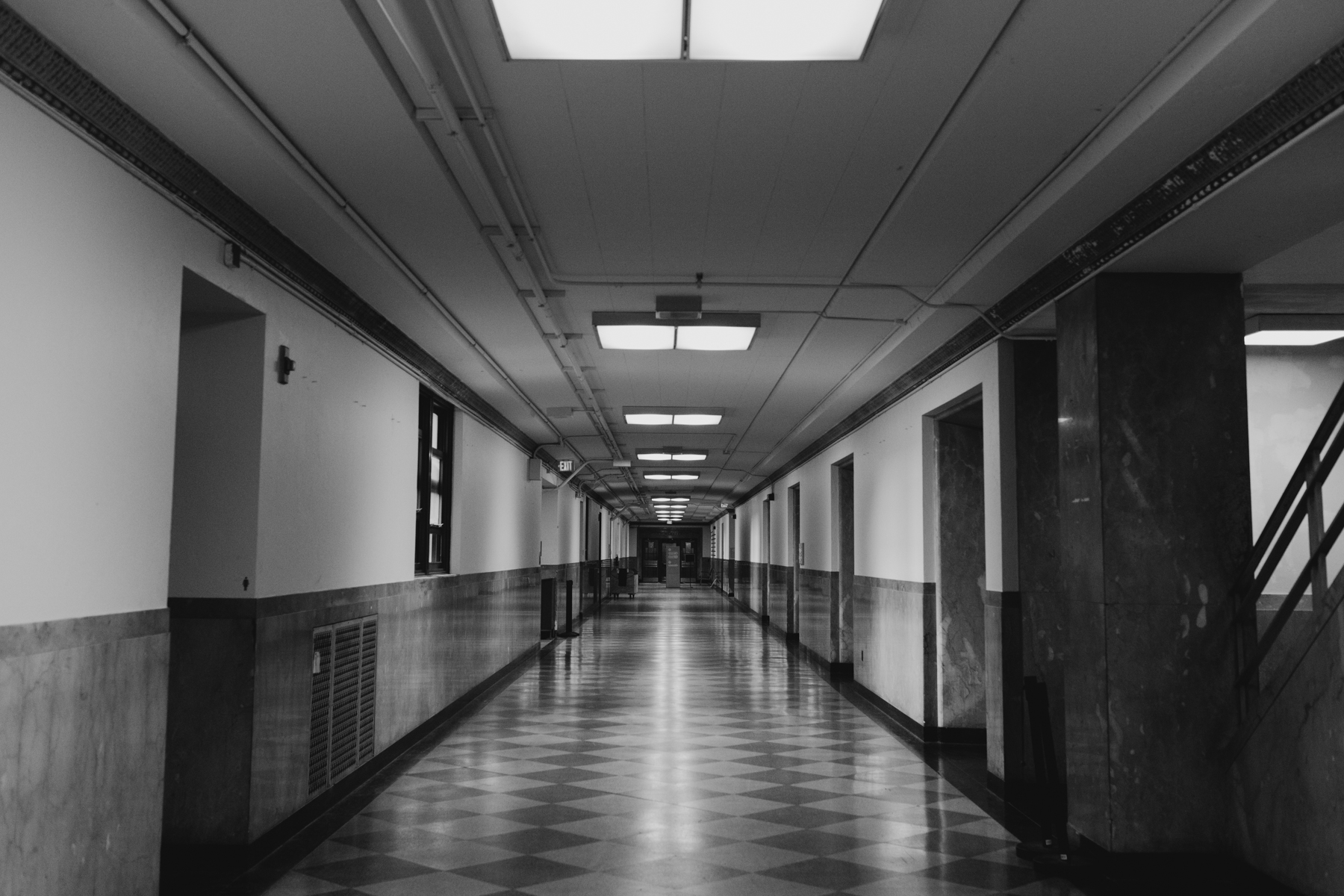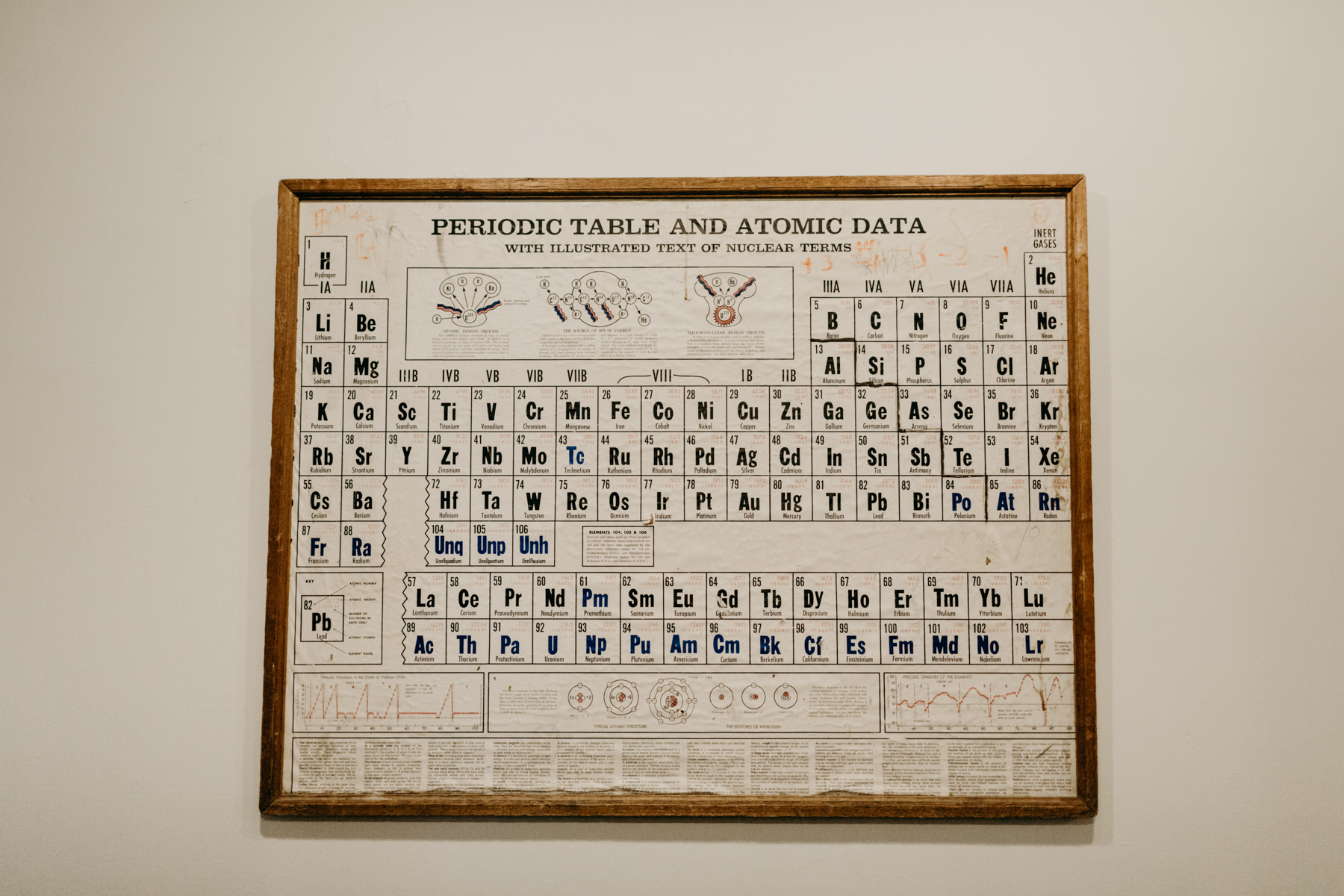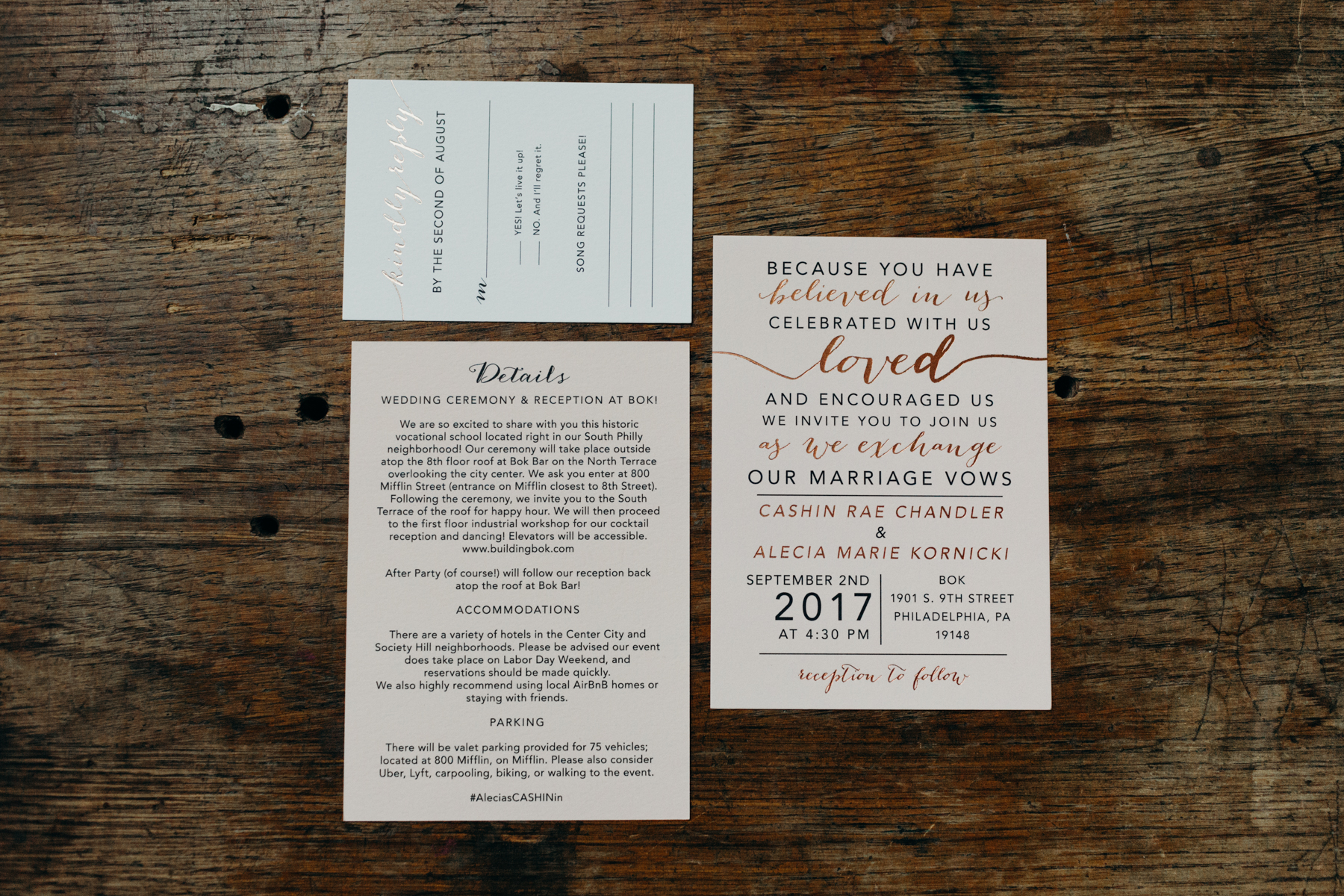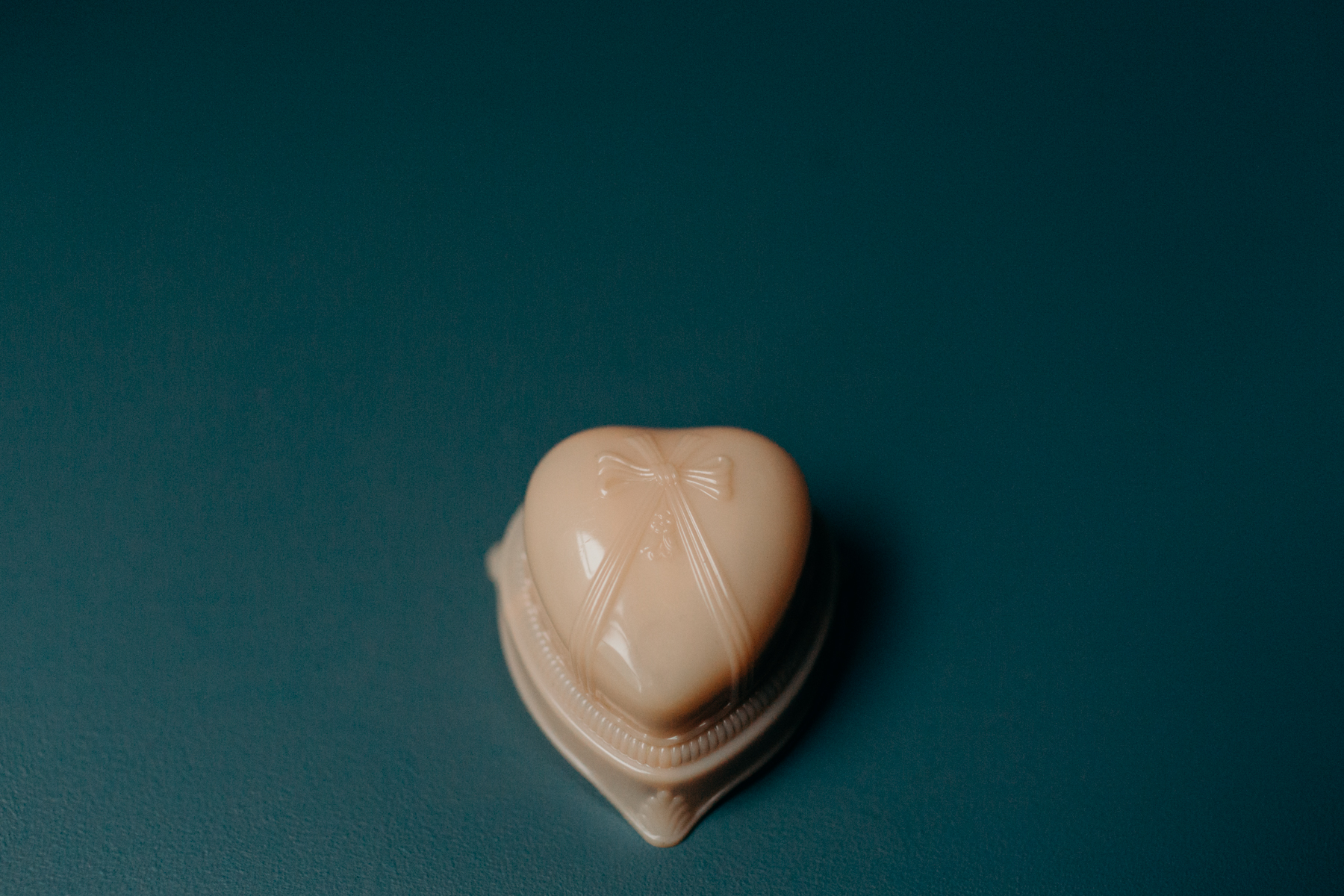 Alecia gave Cashin her grandmother's ring inside it's original ring box – so romantic!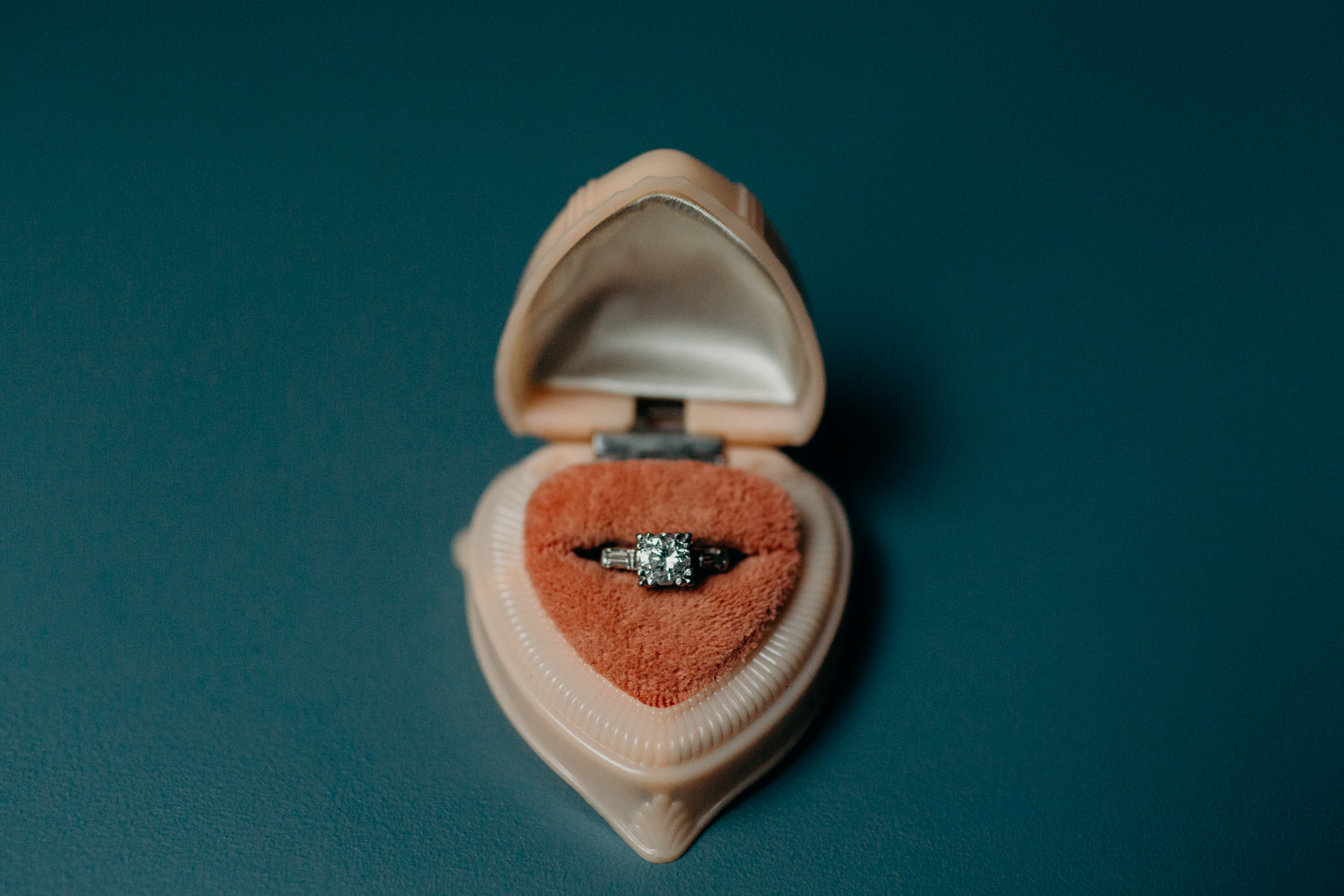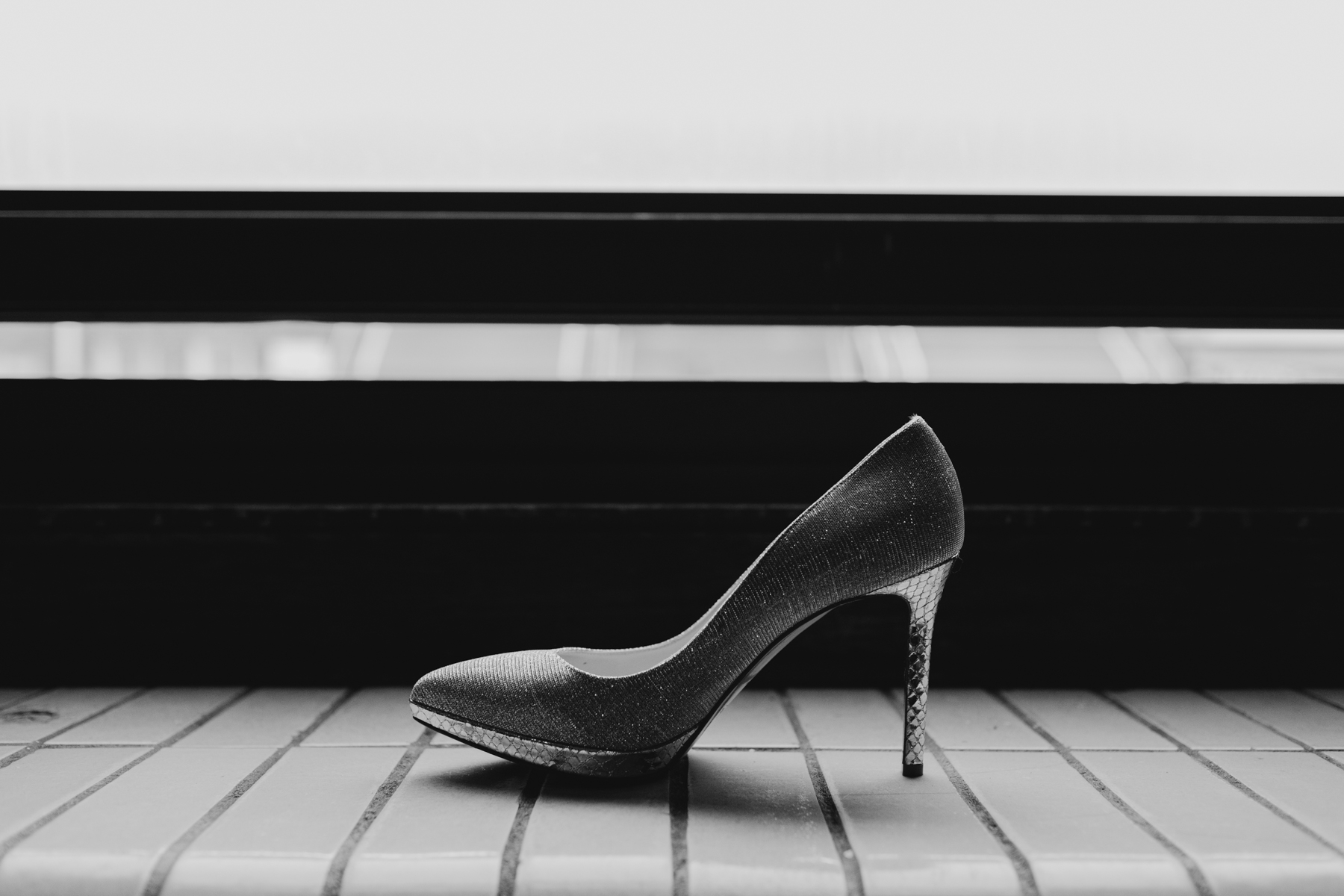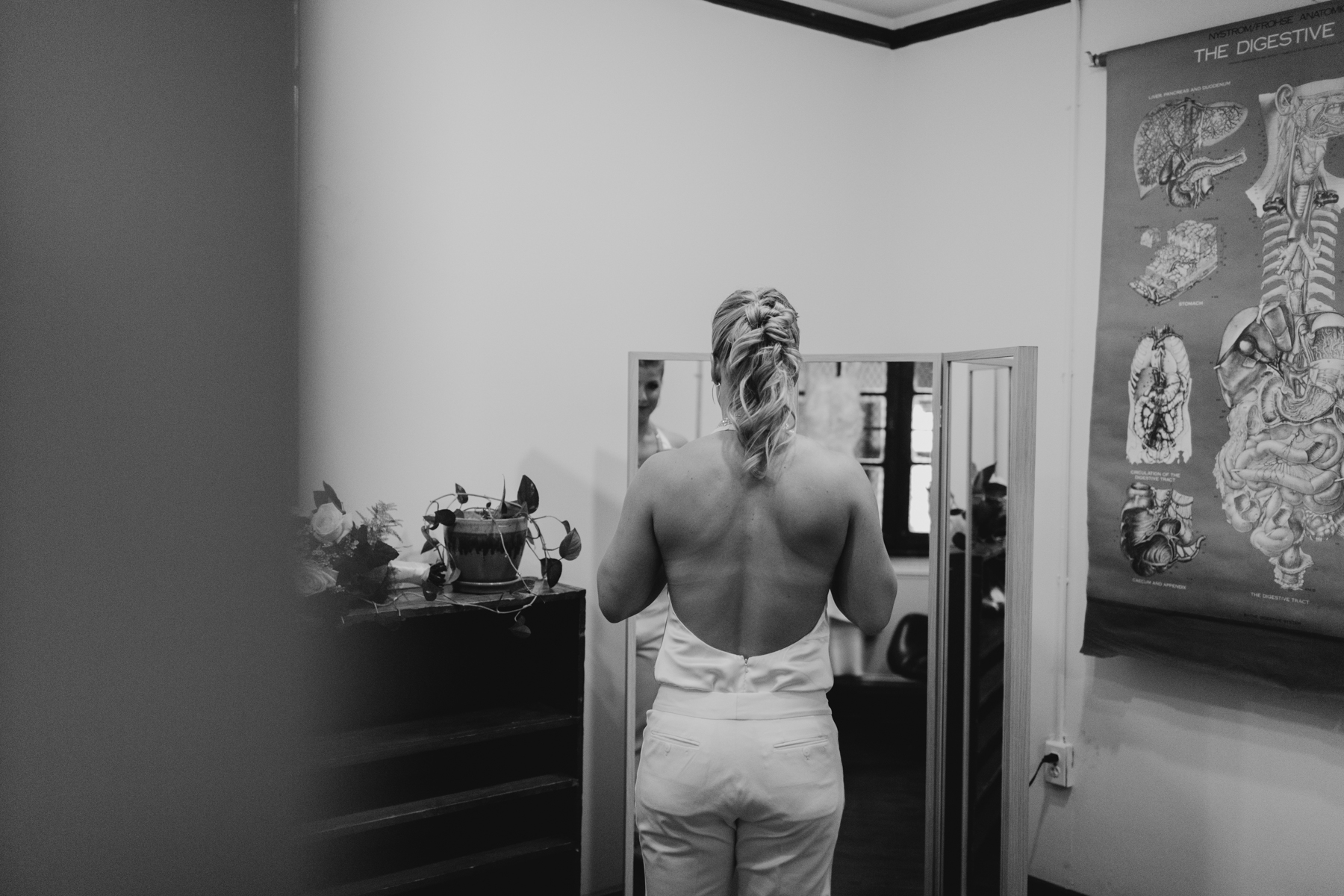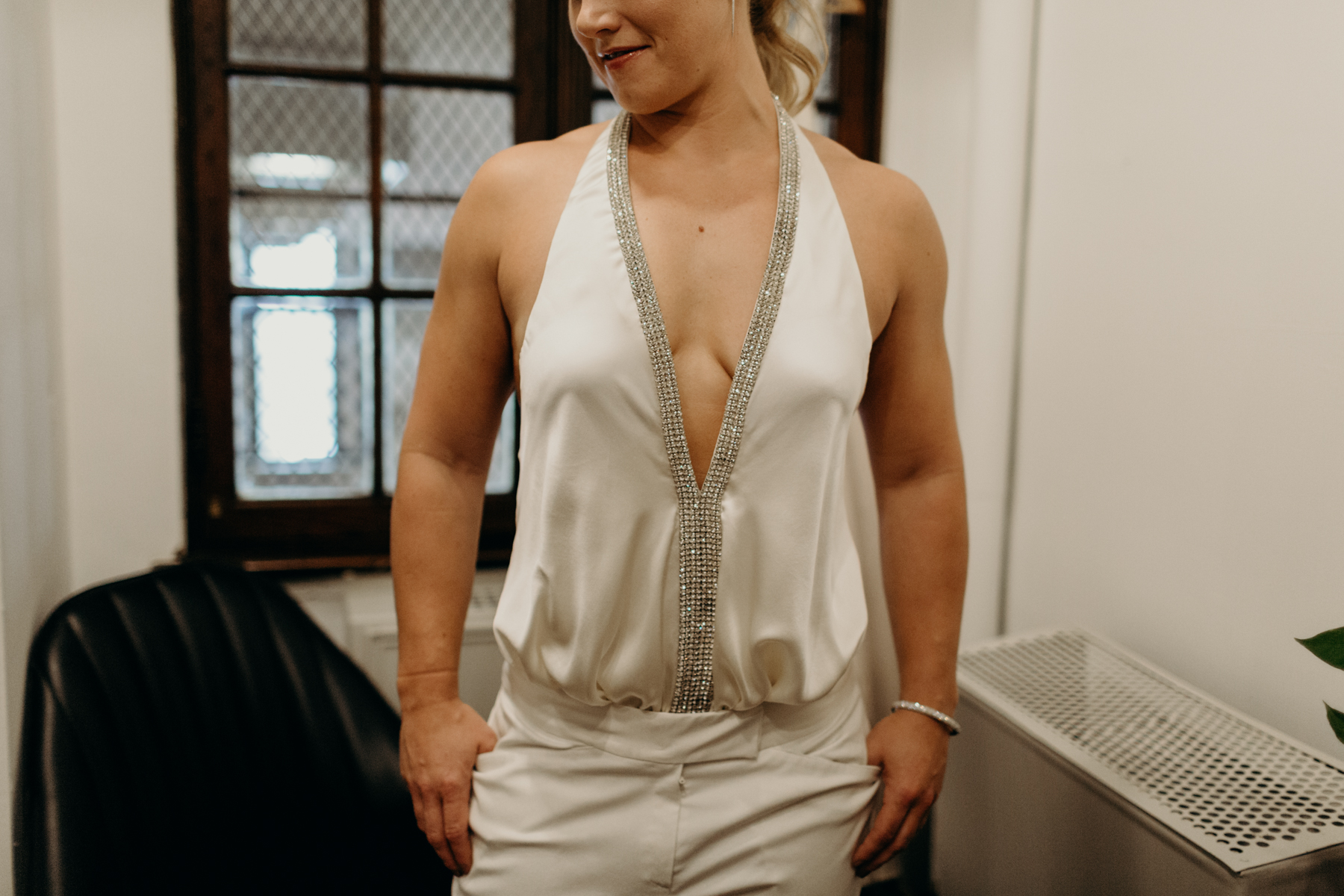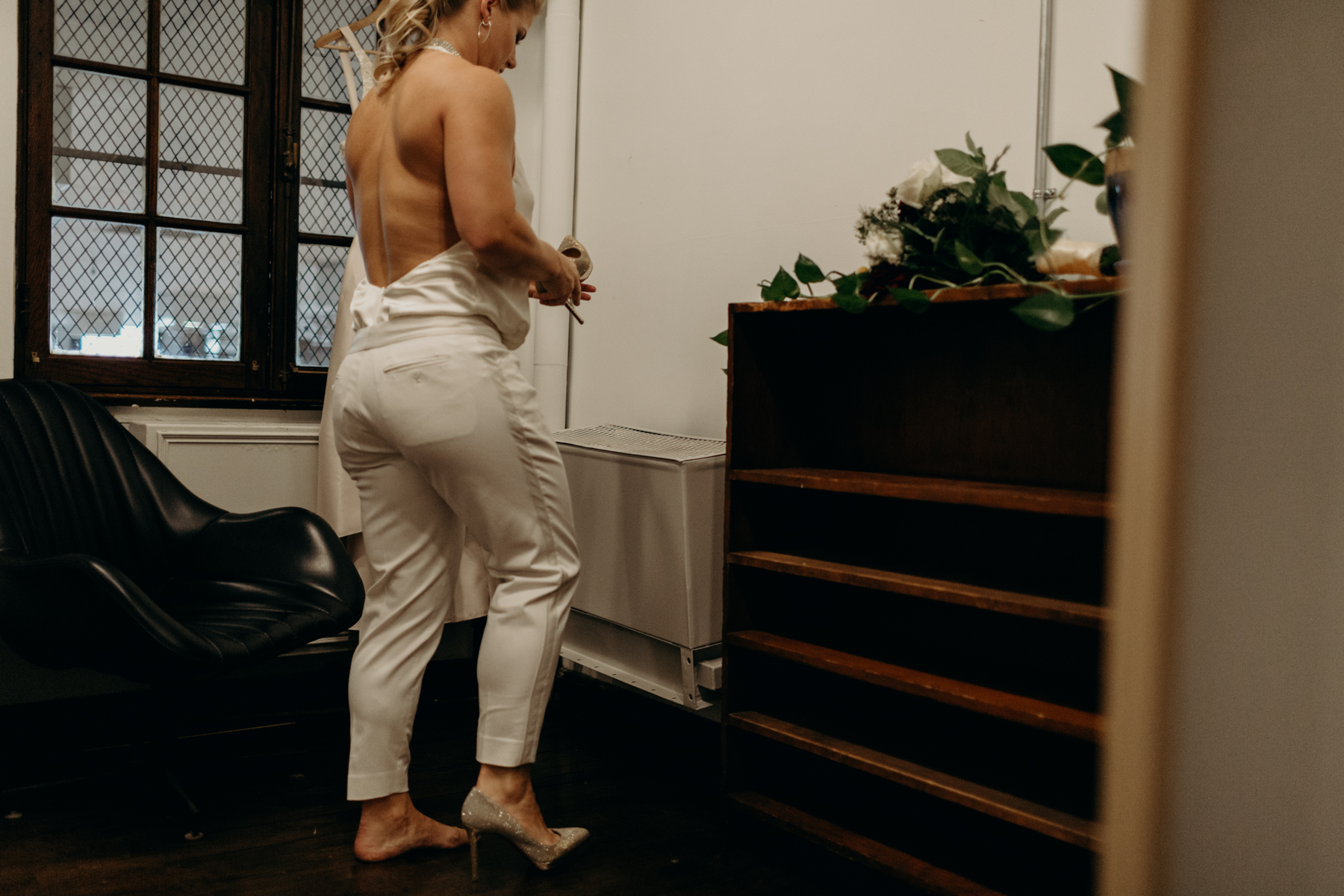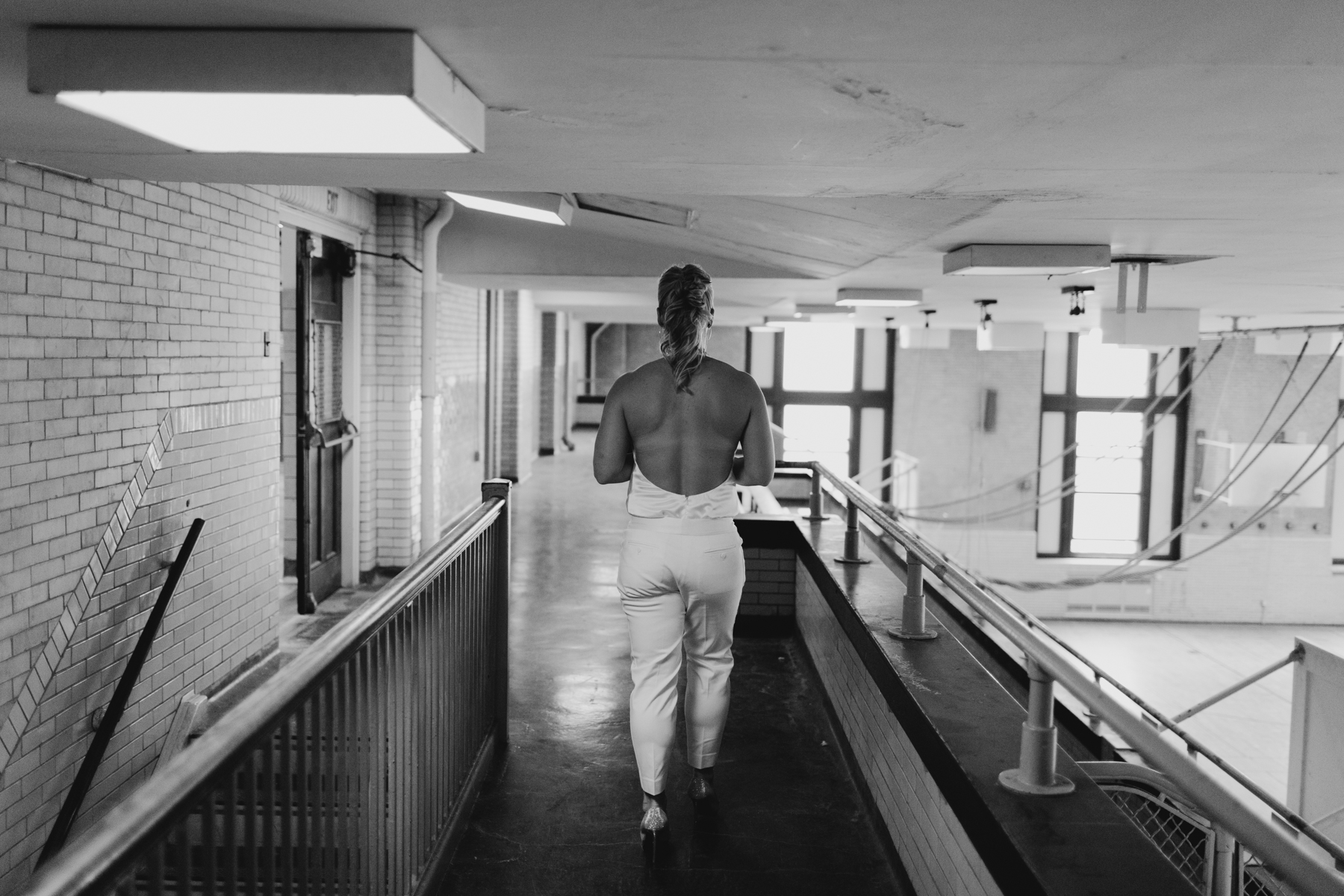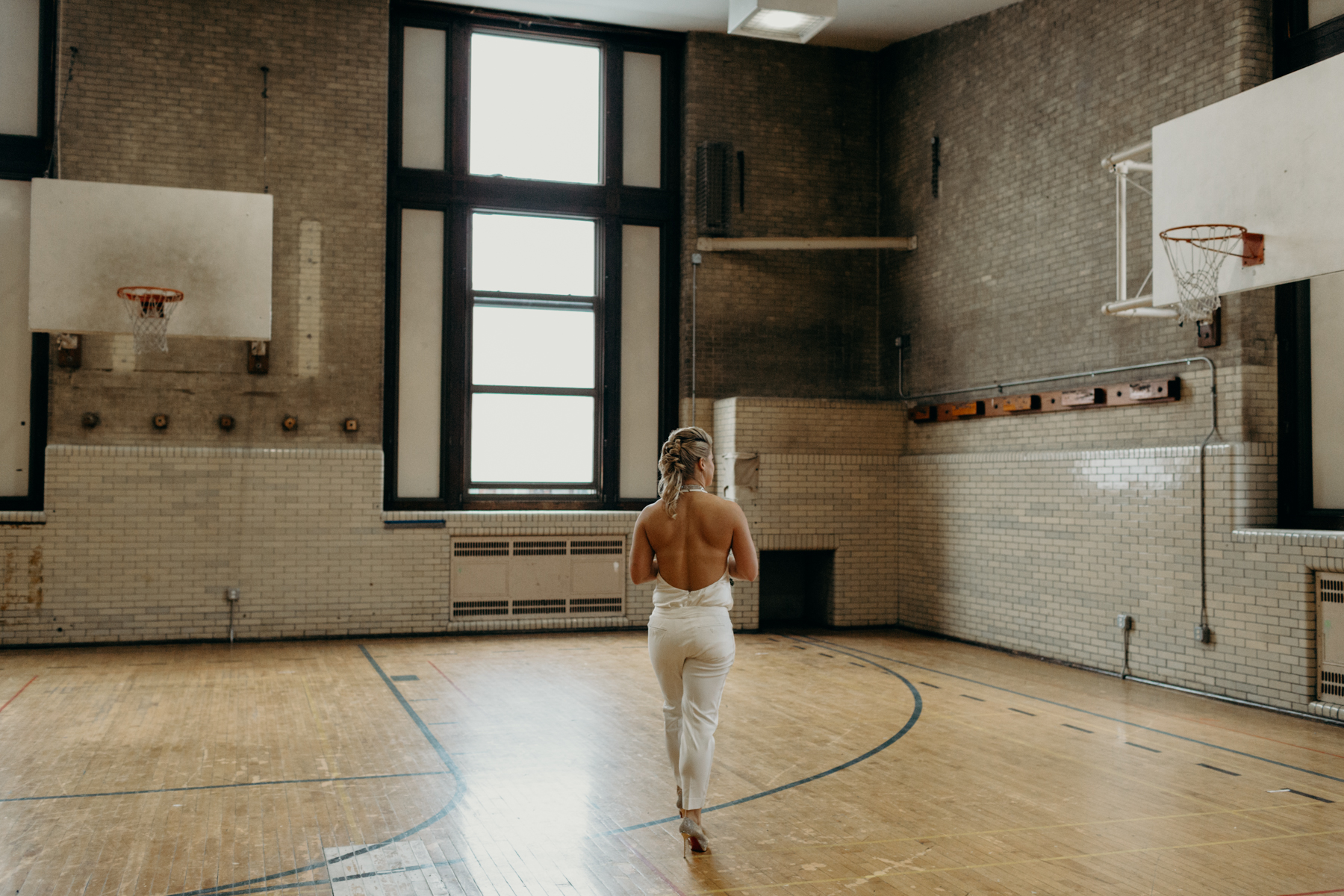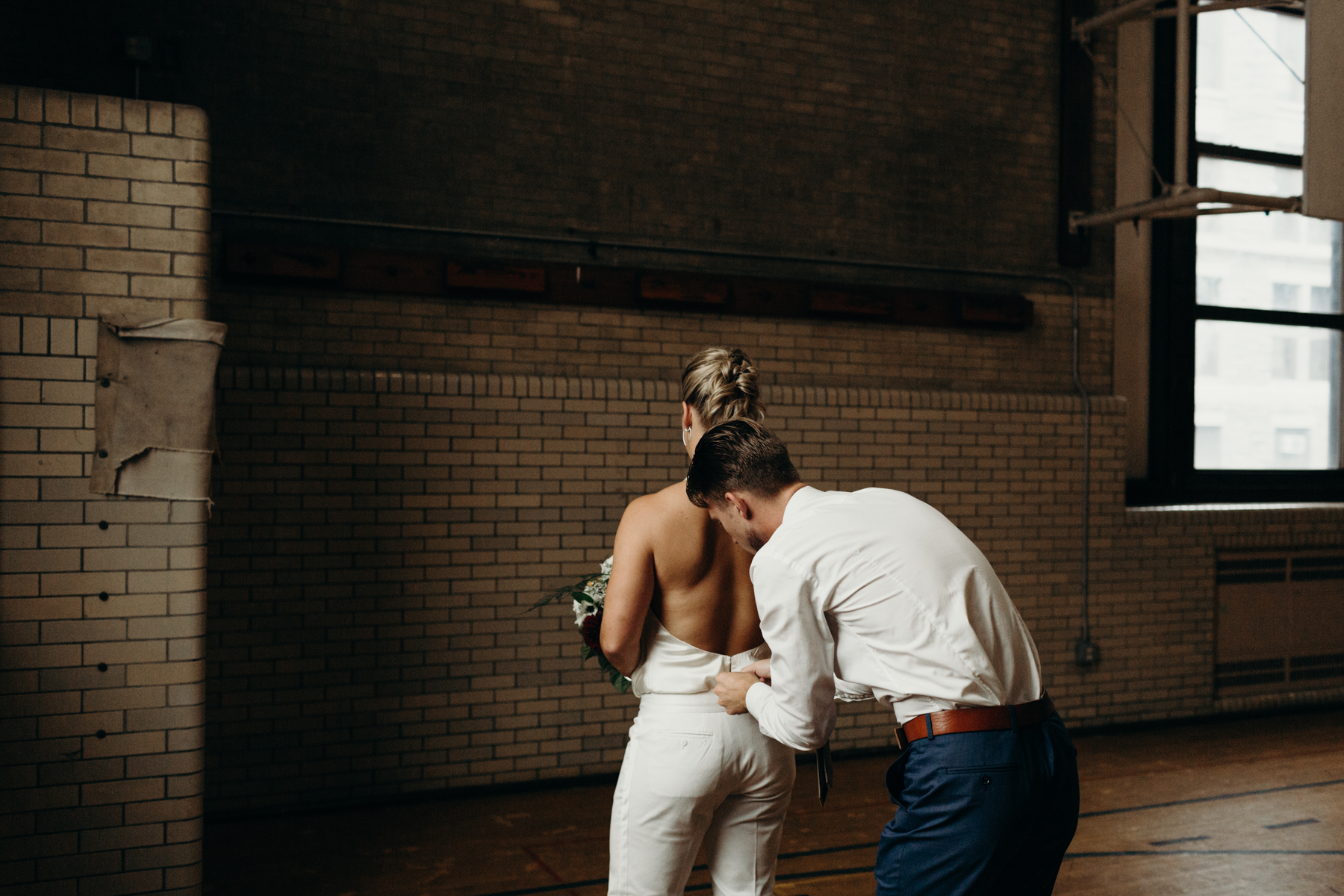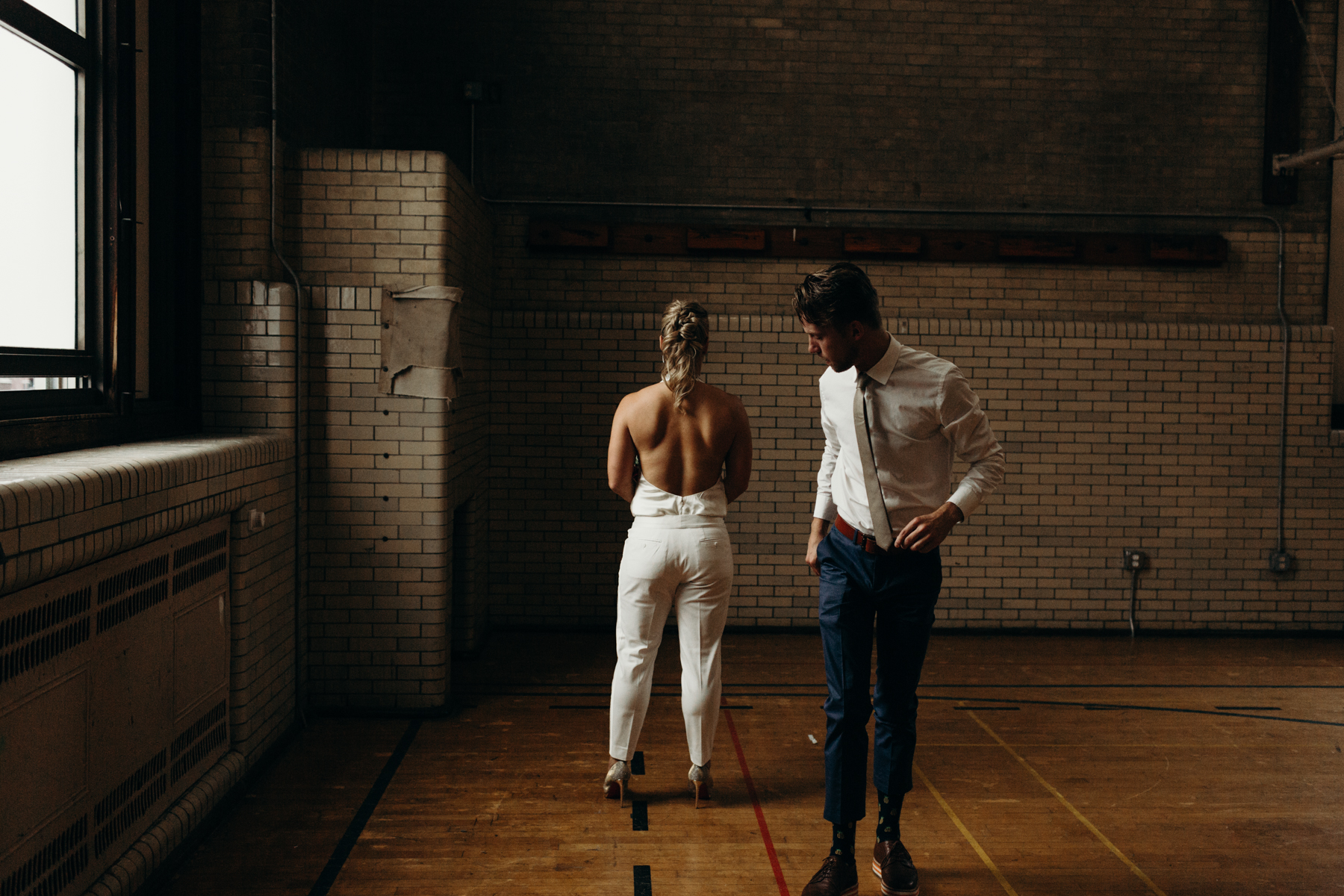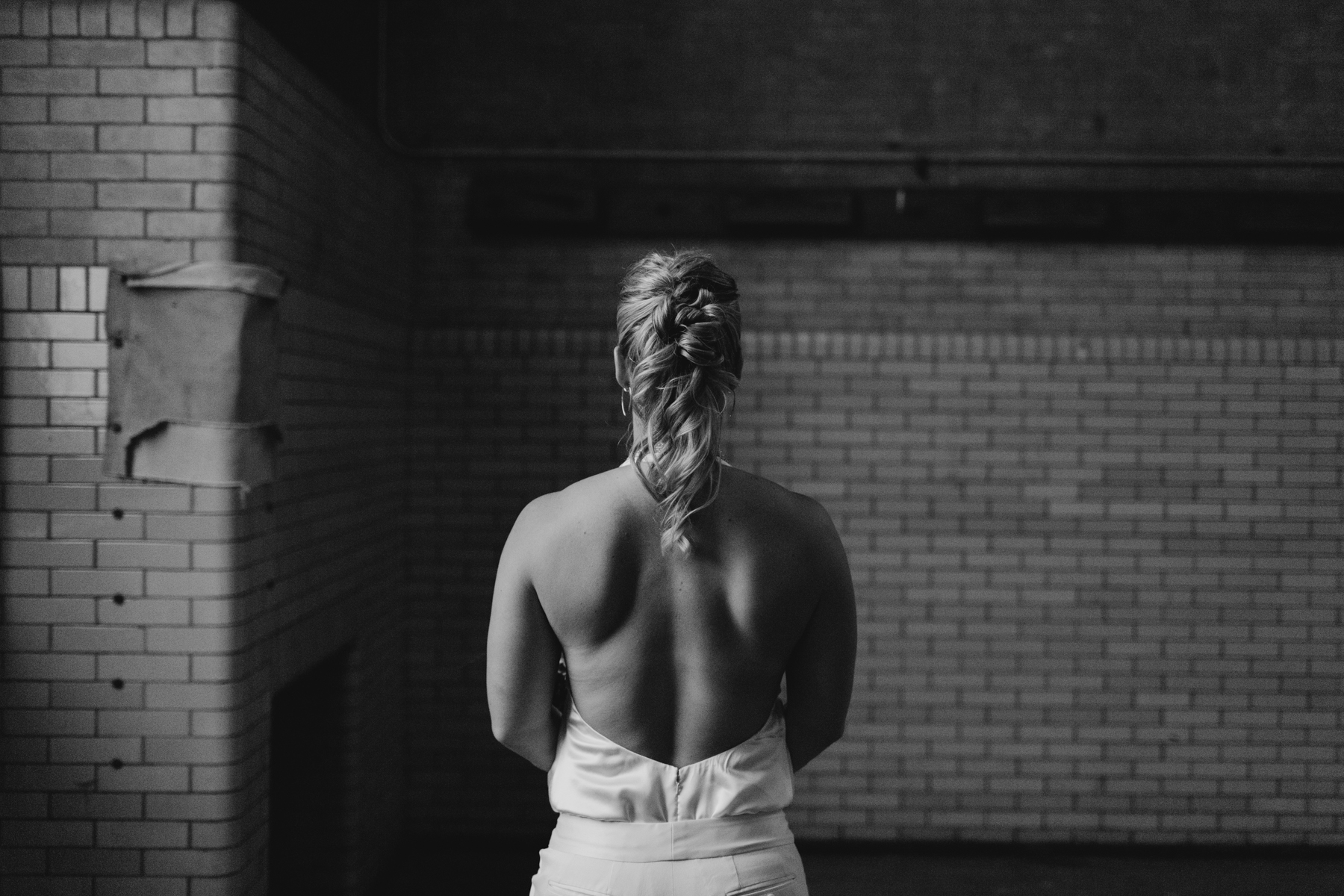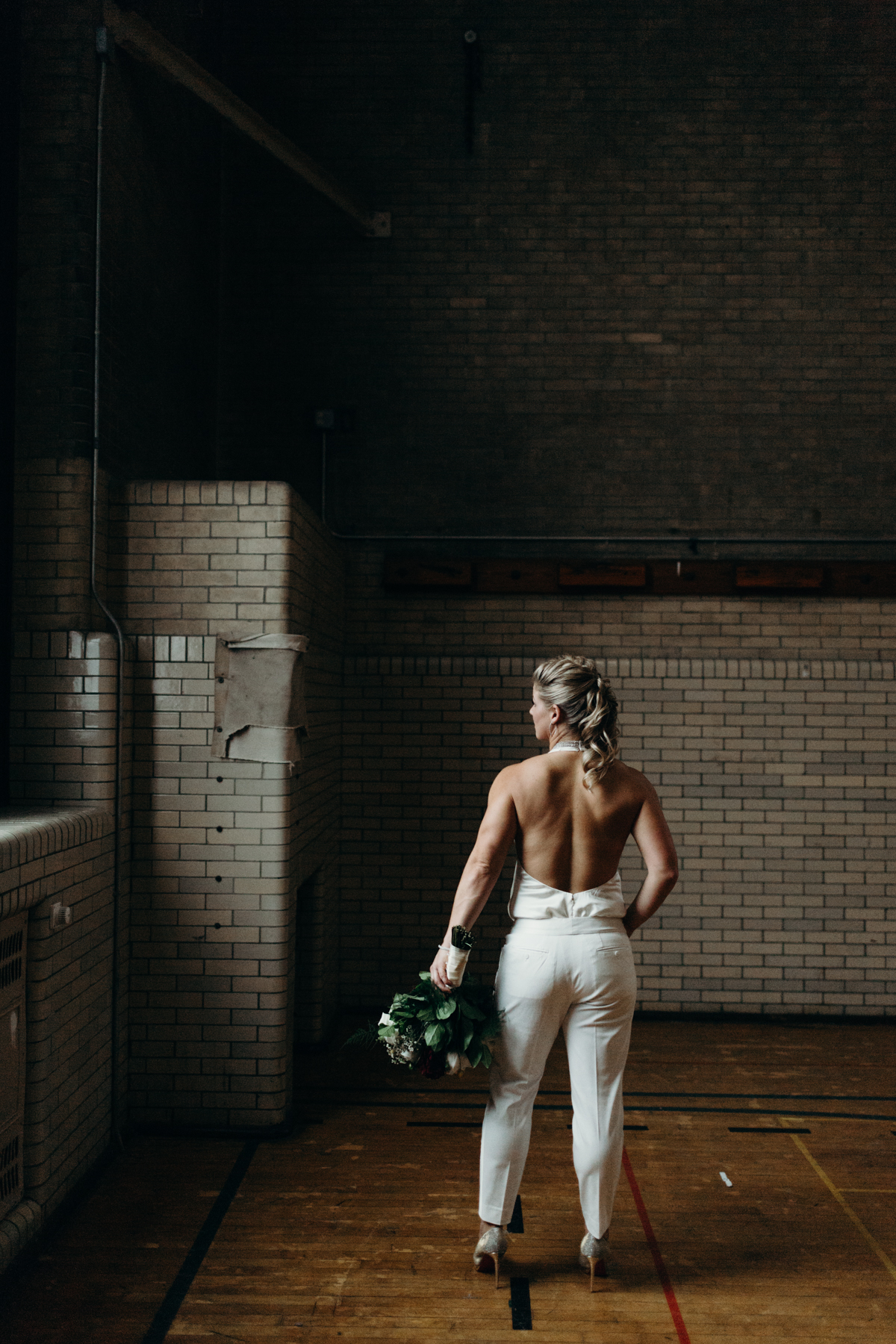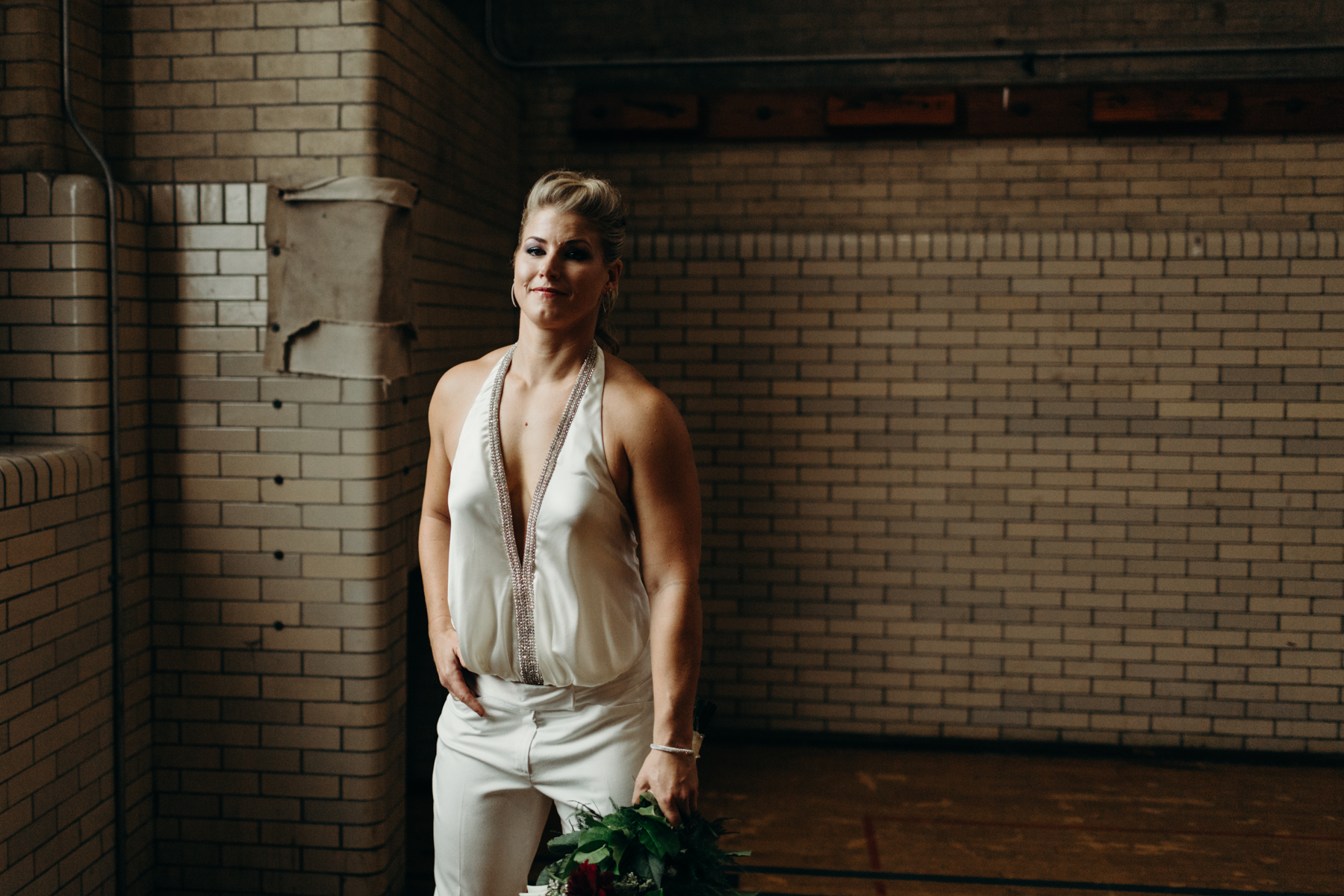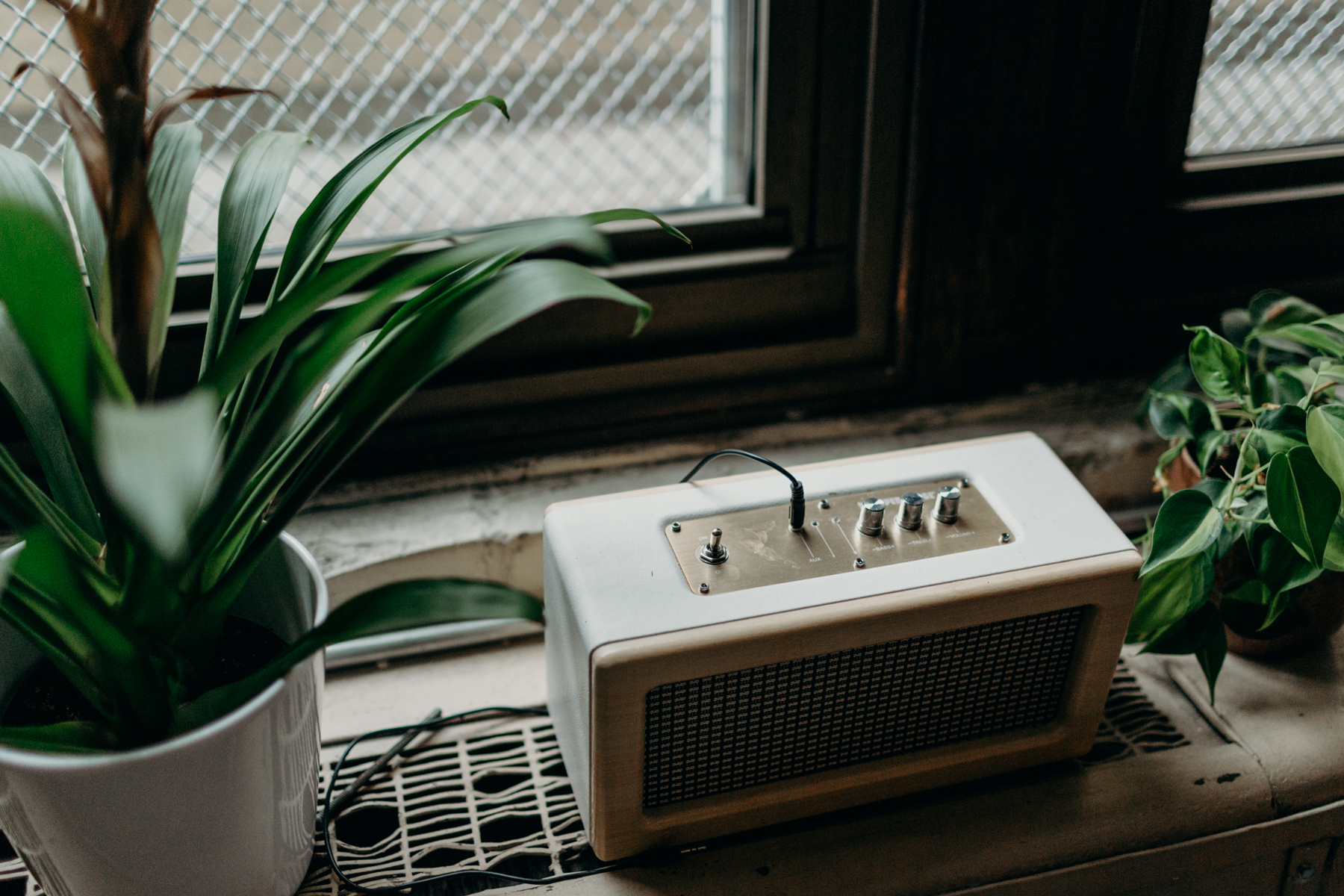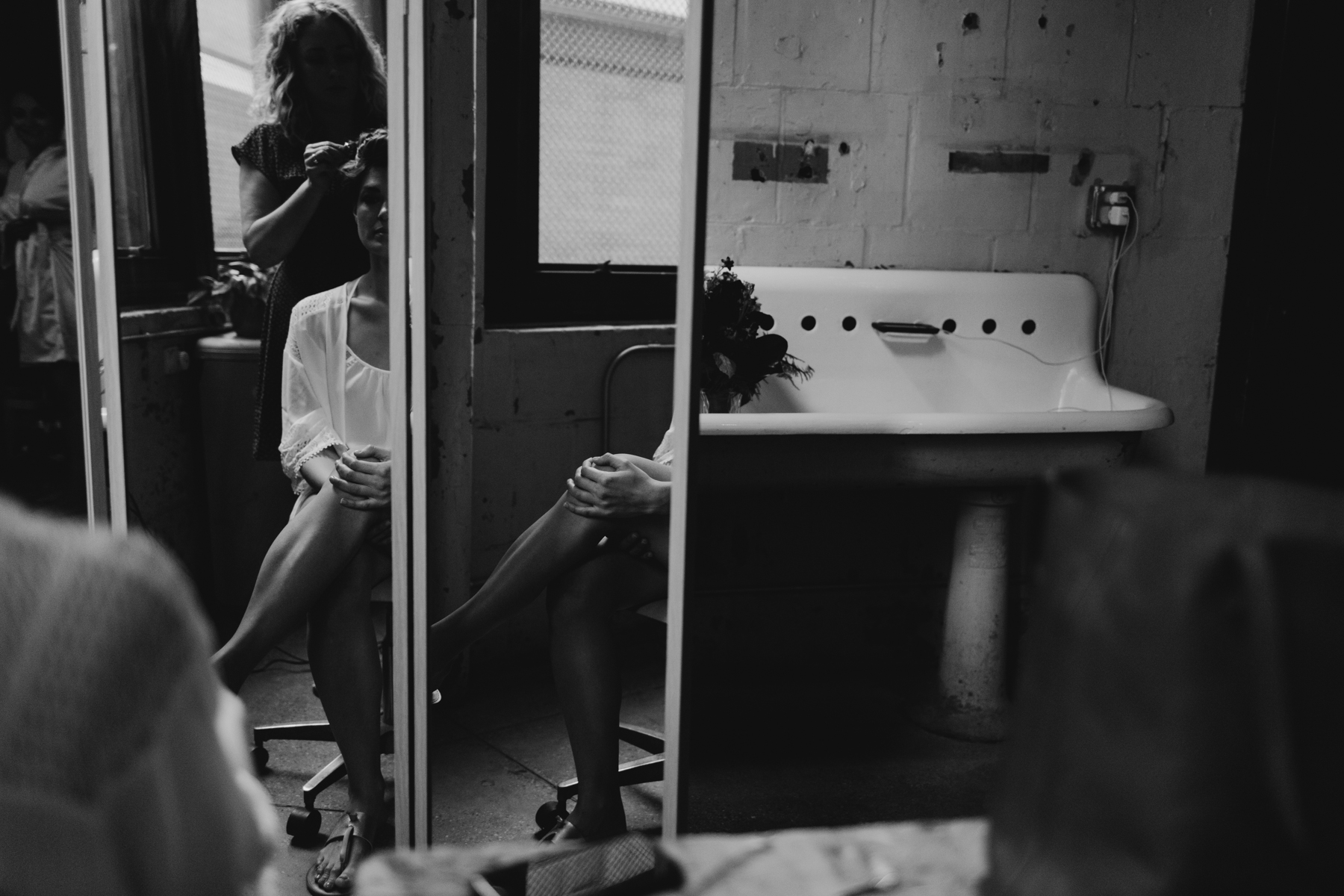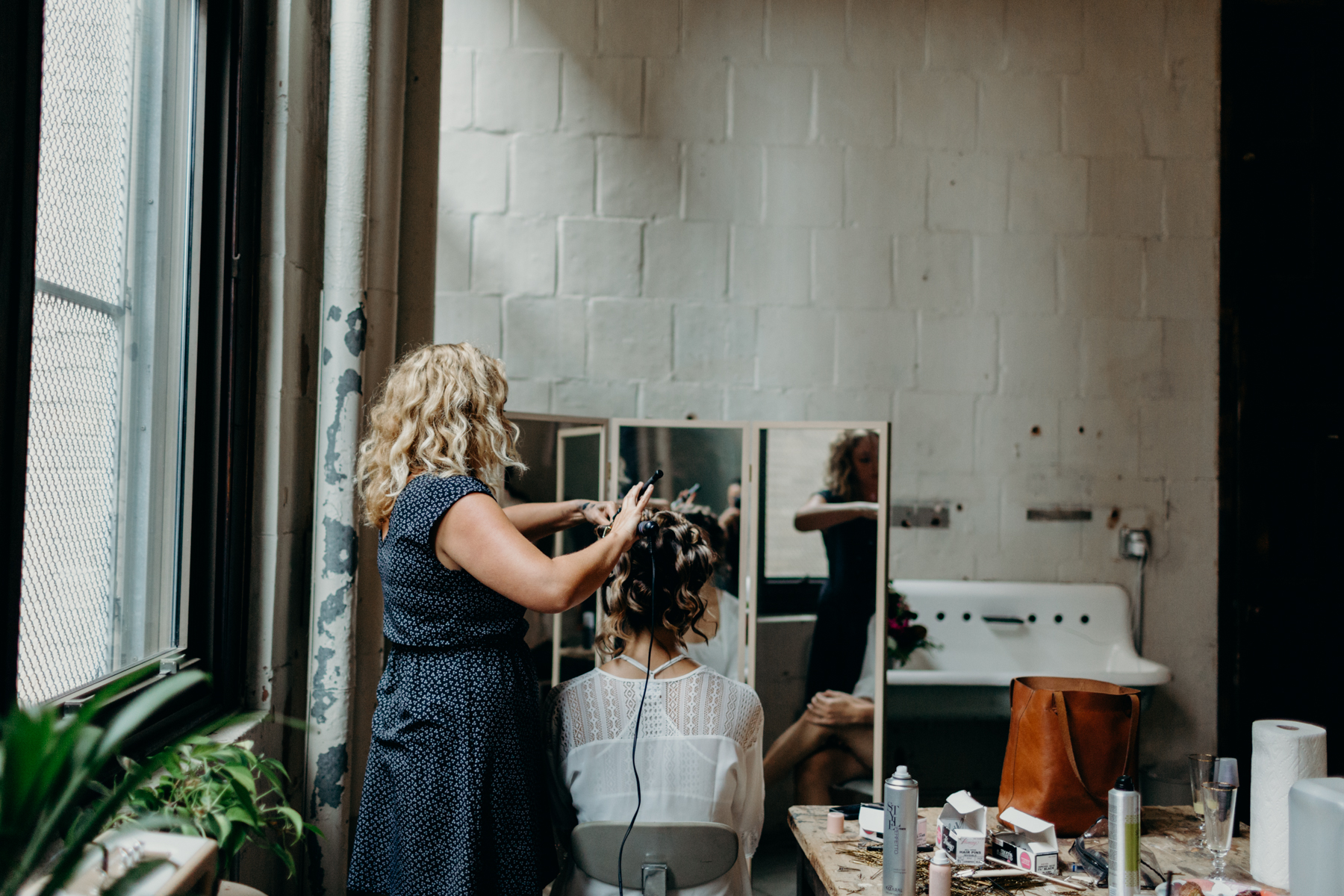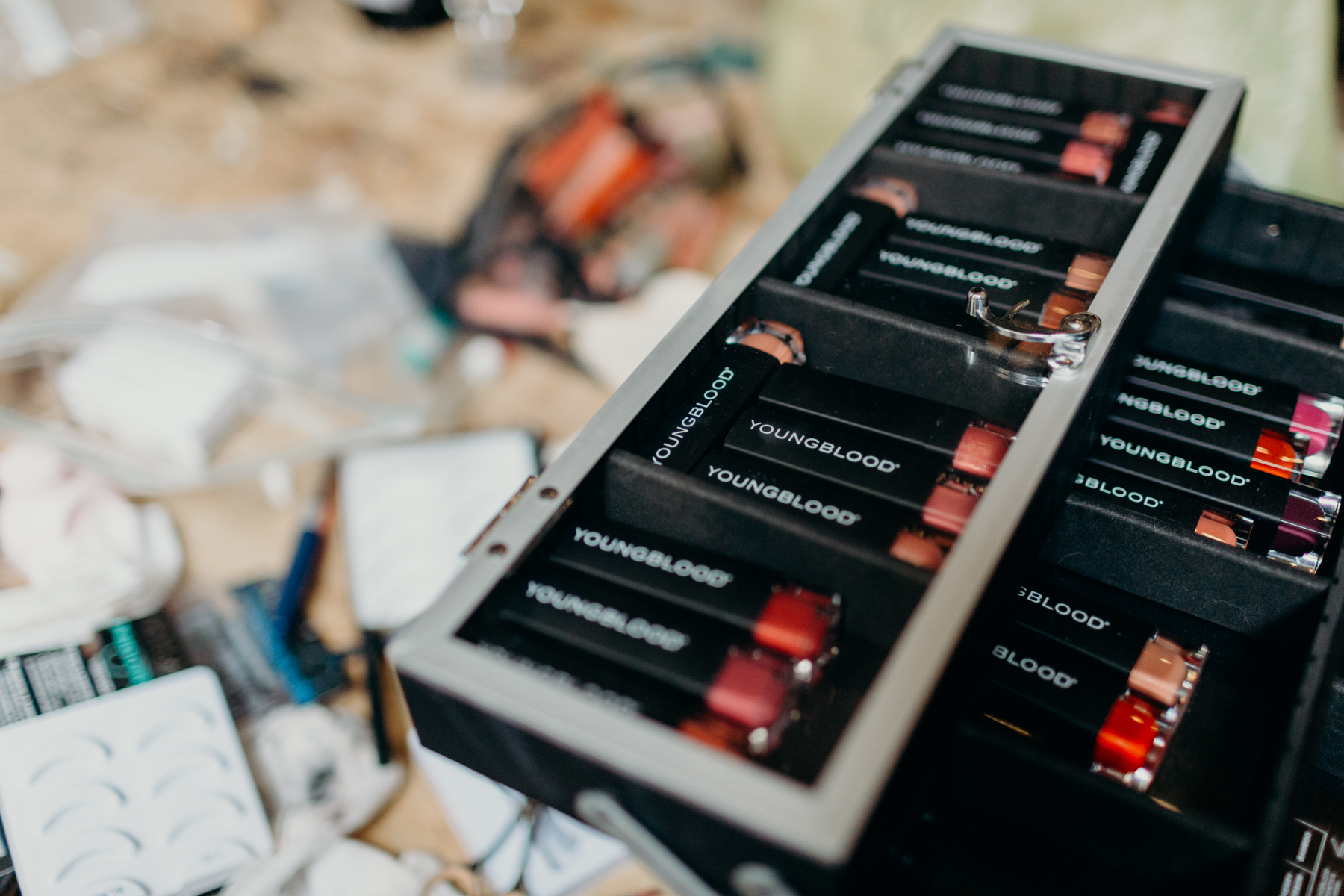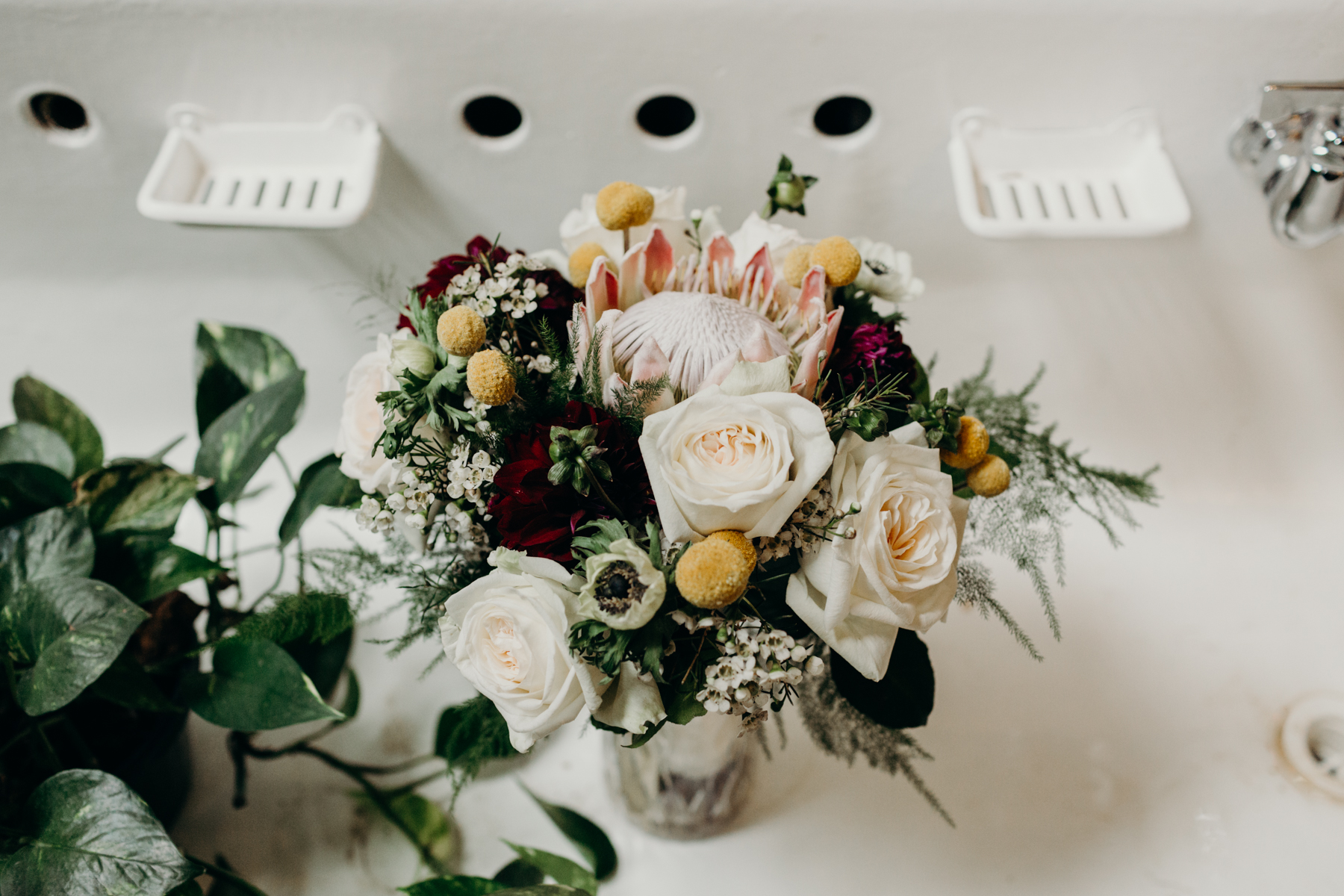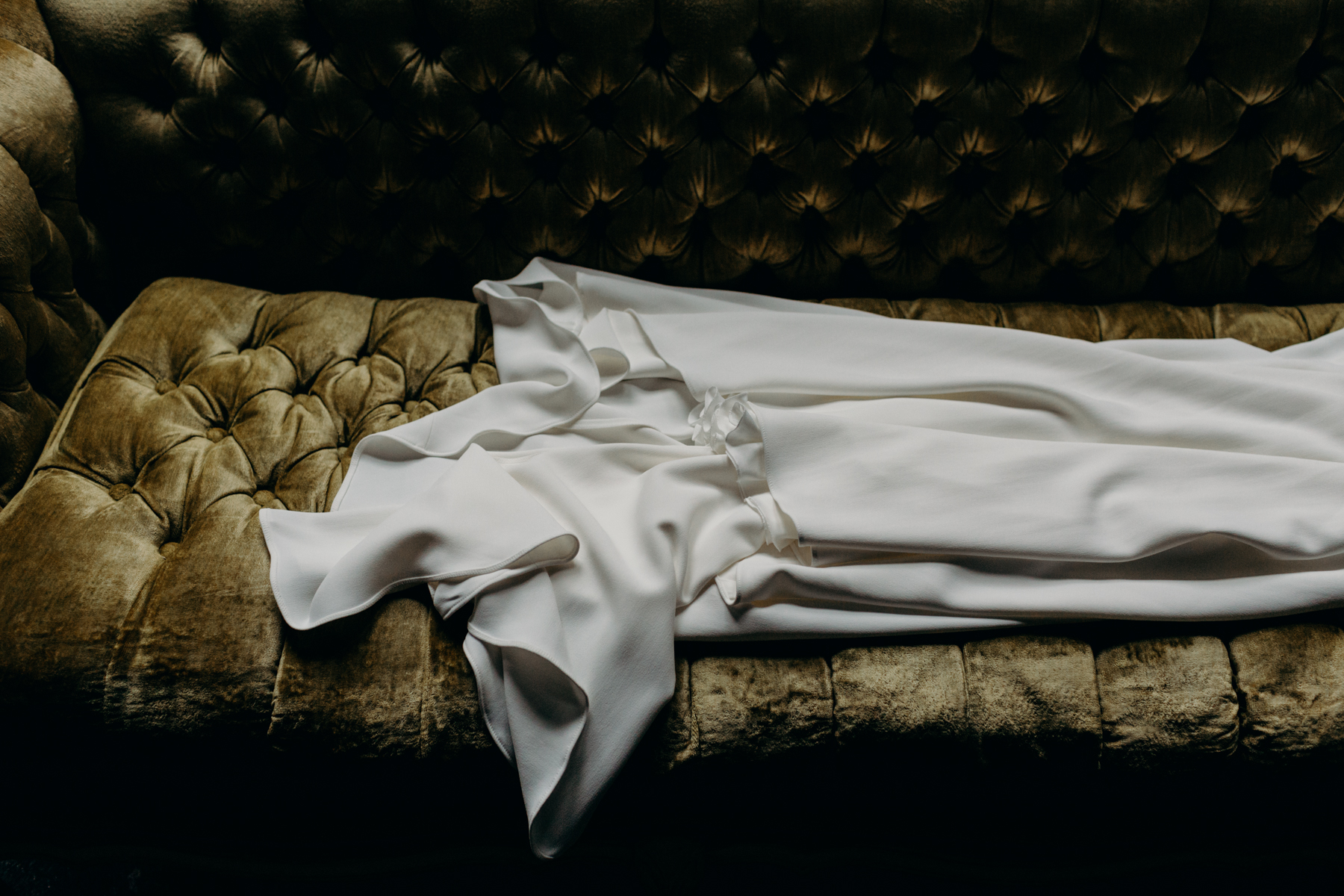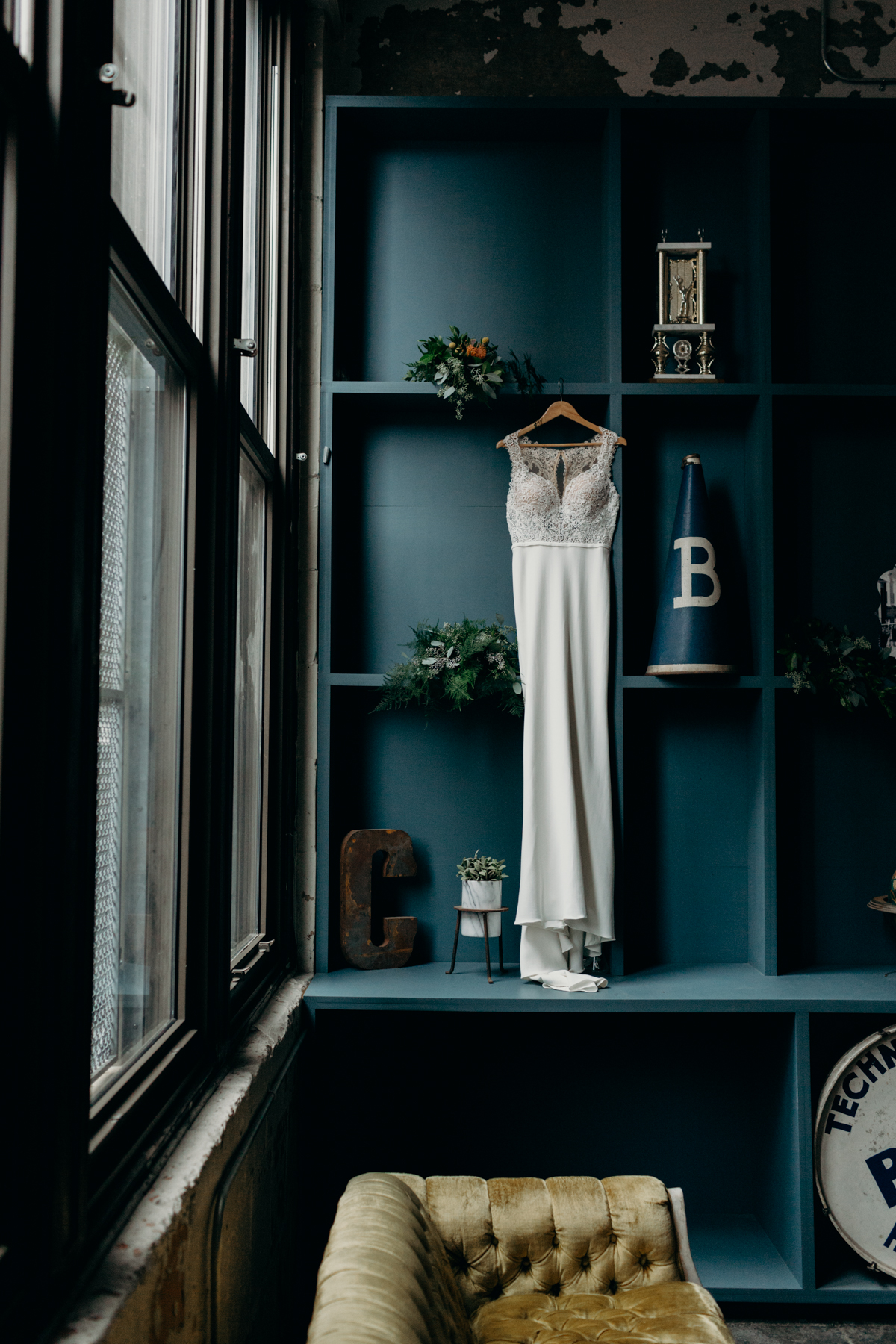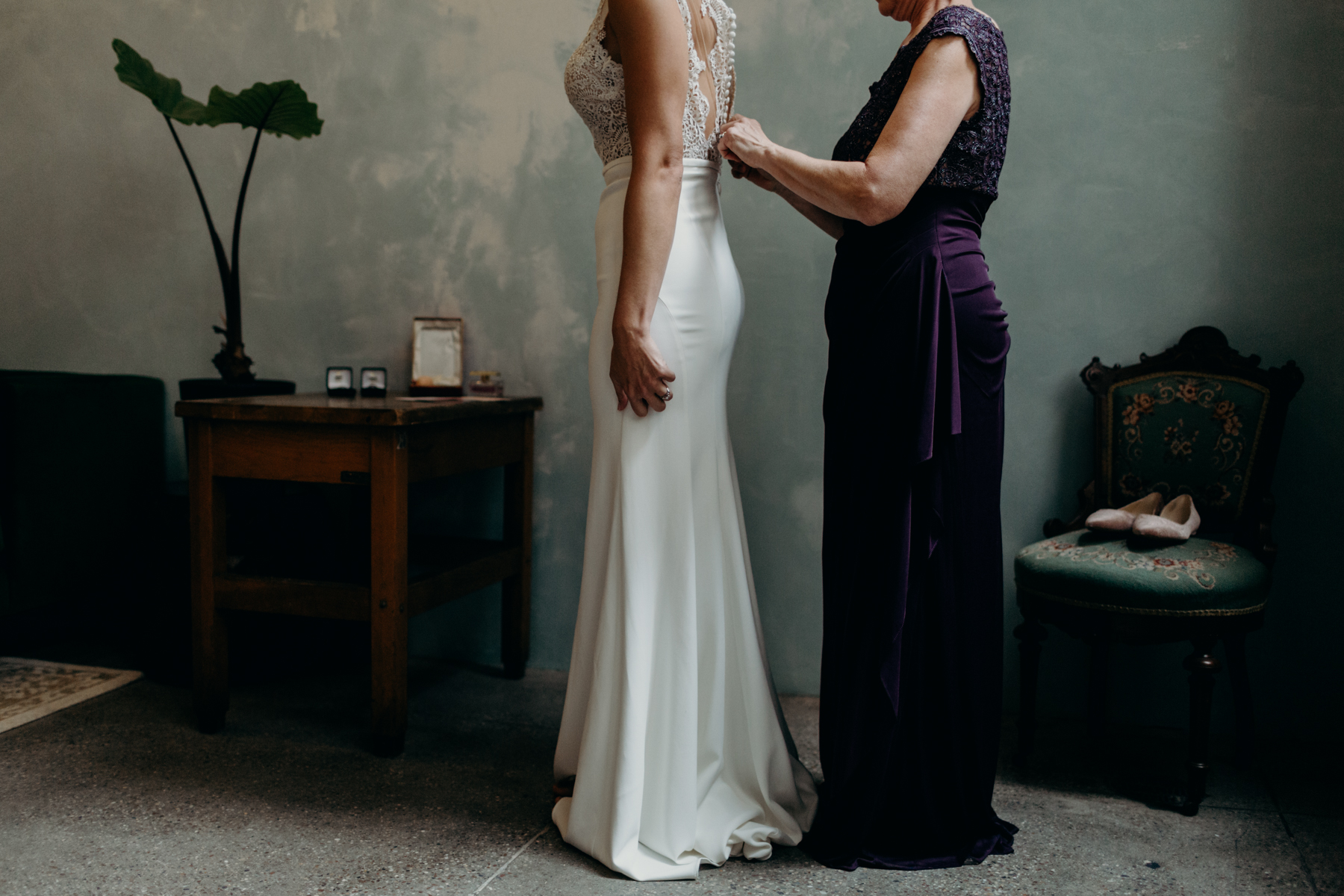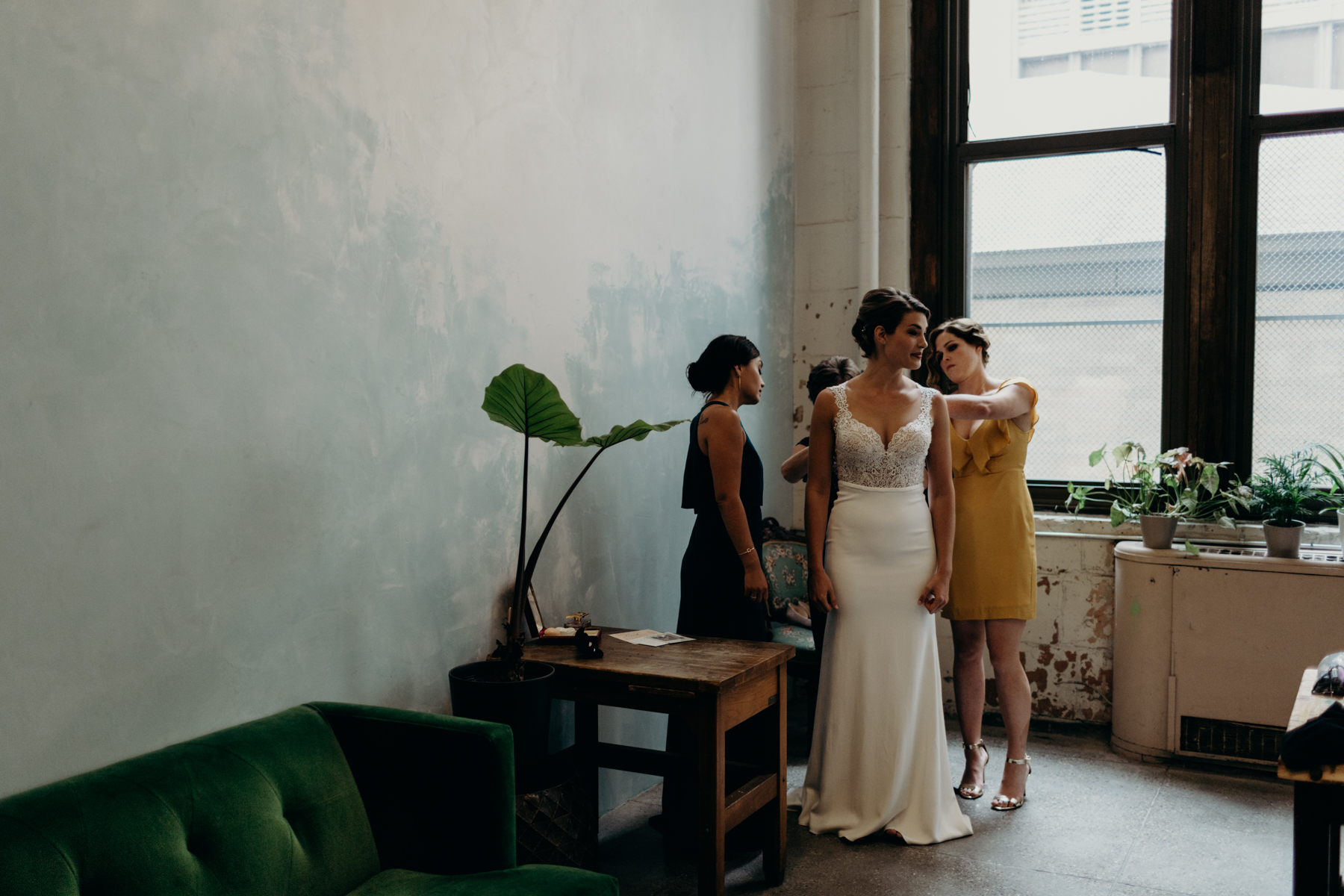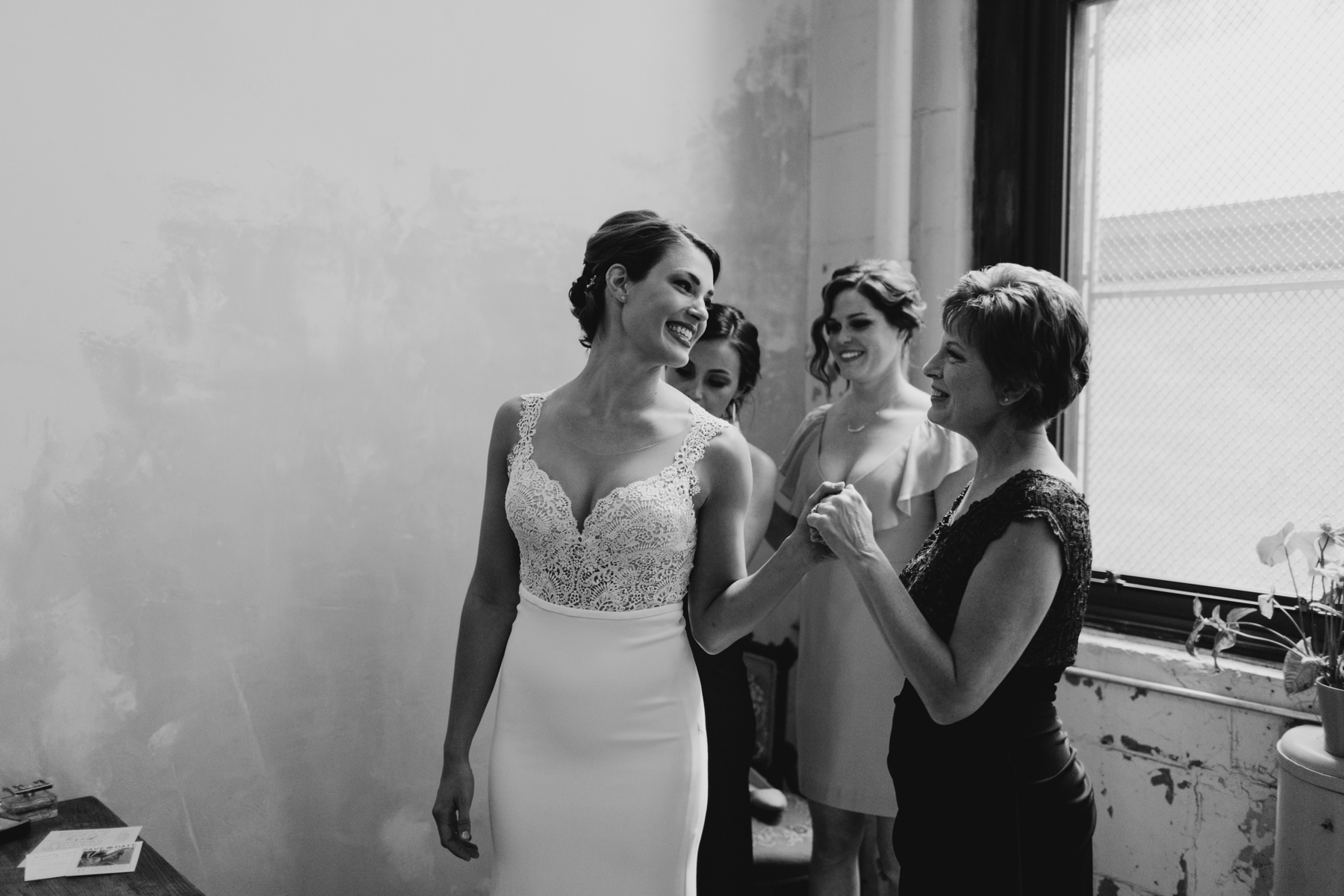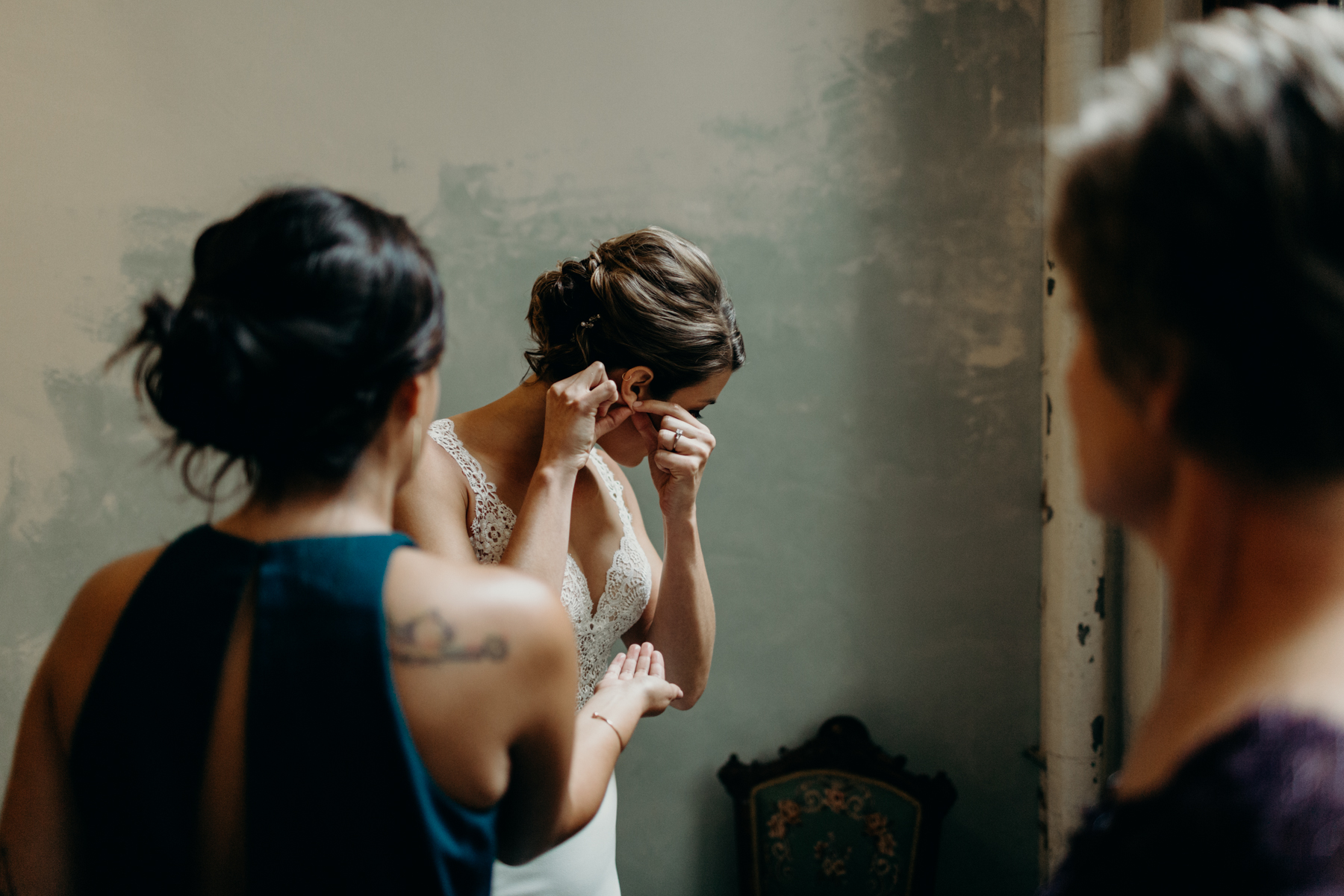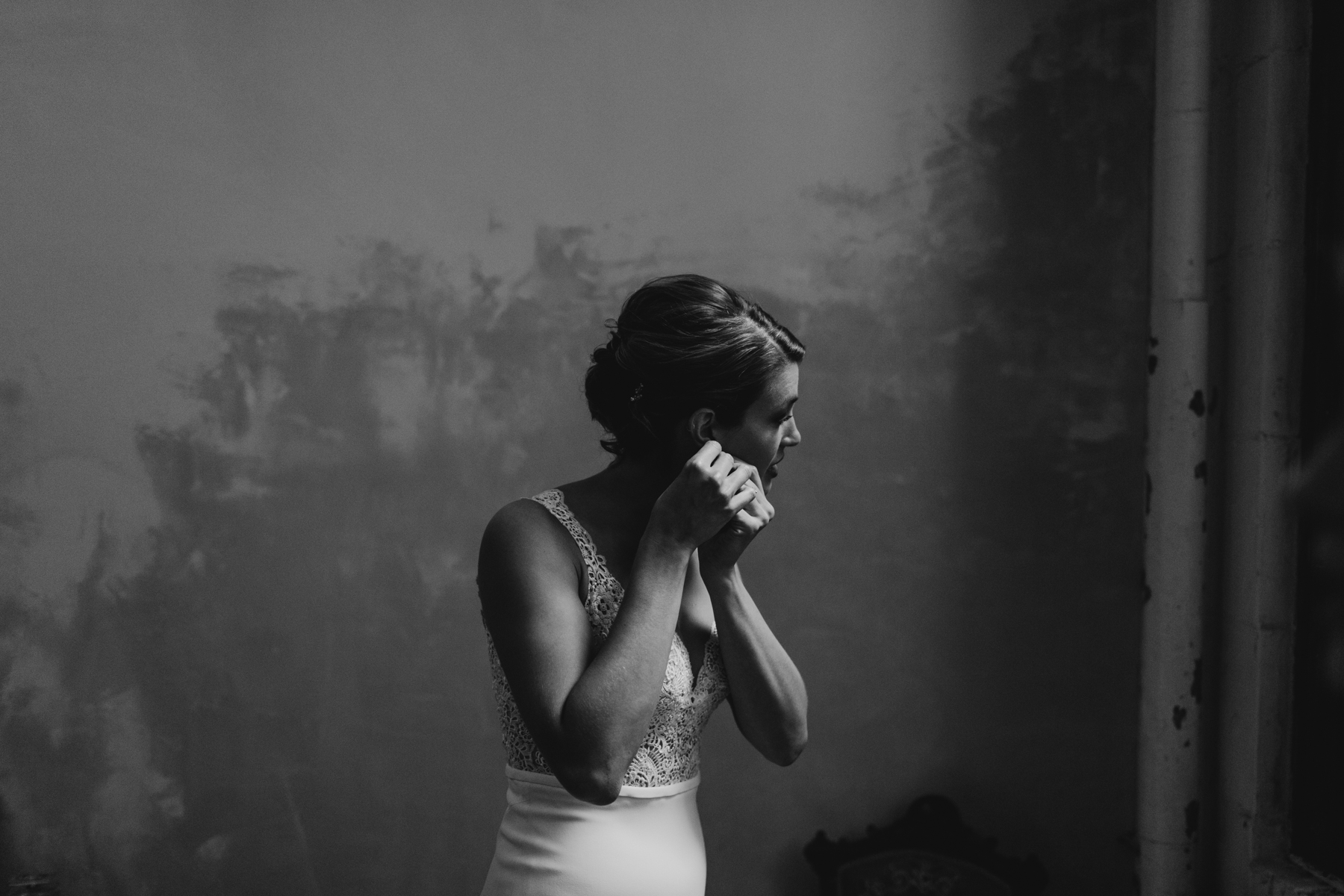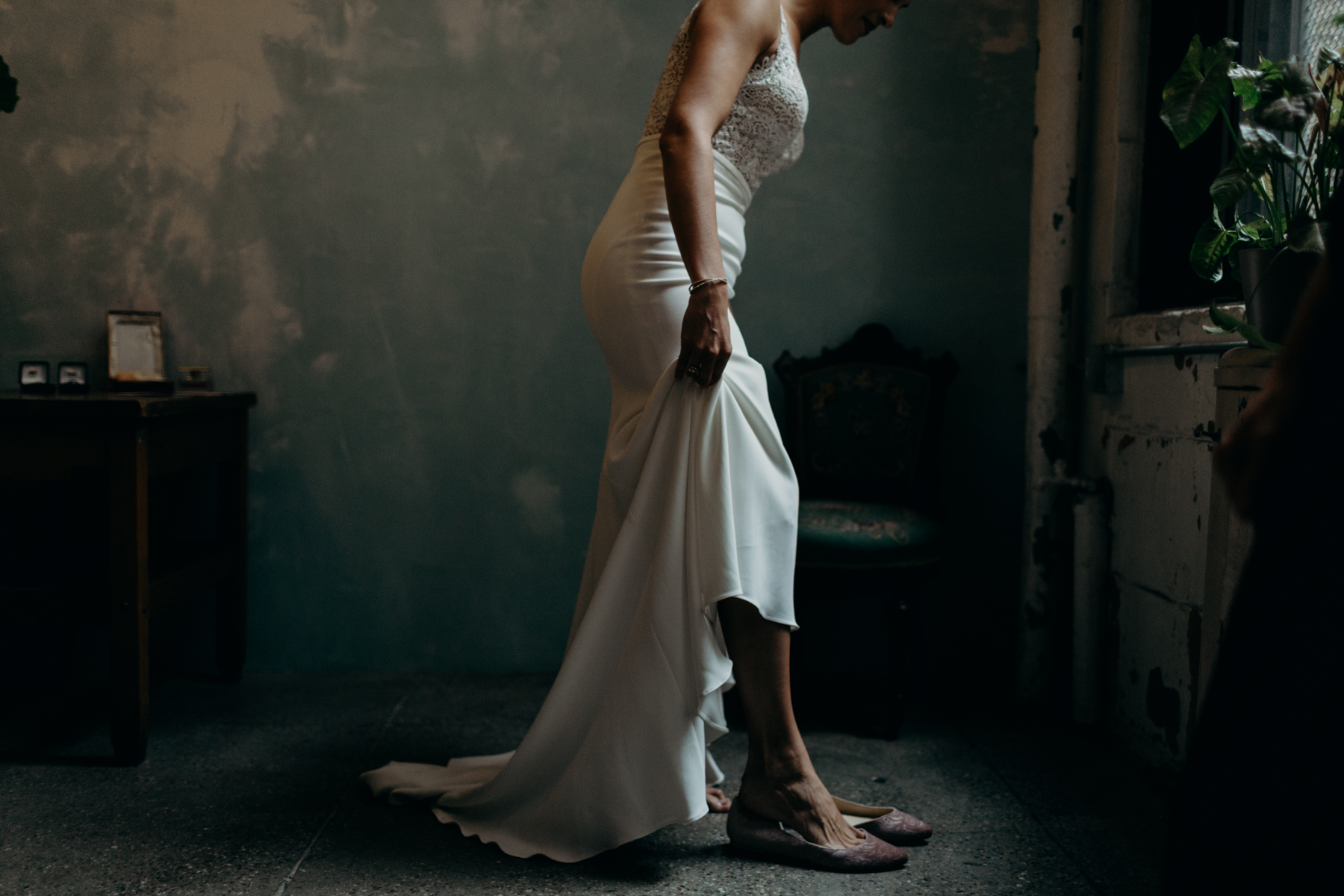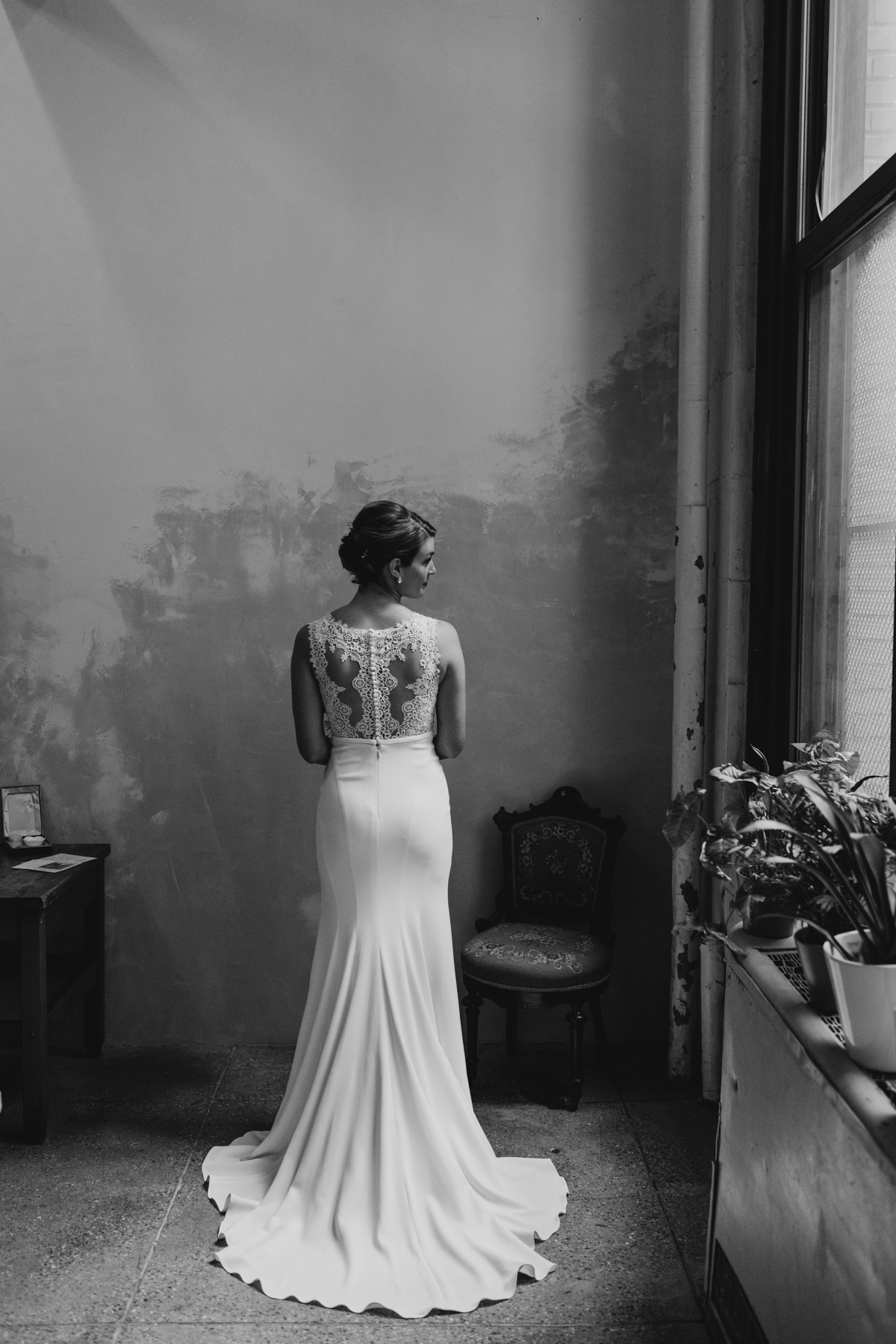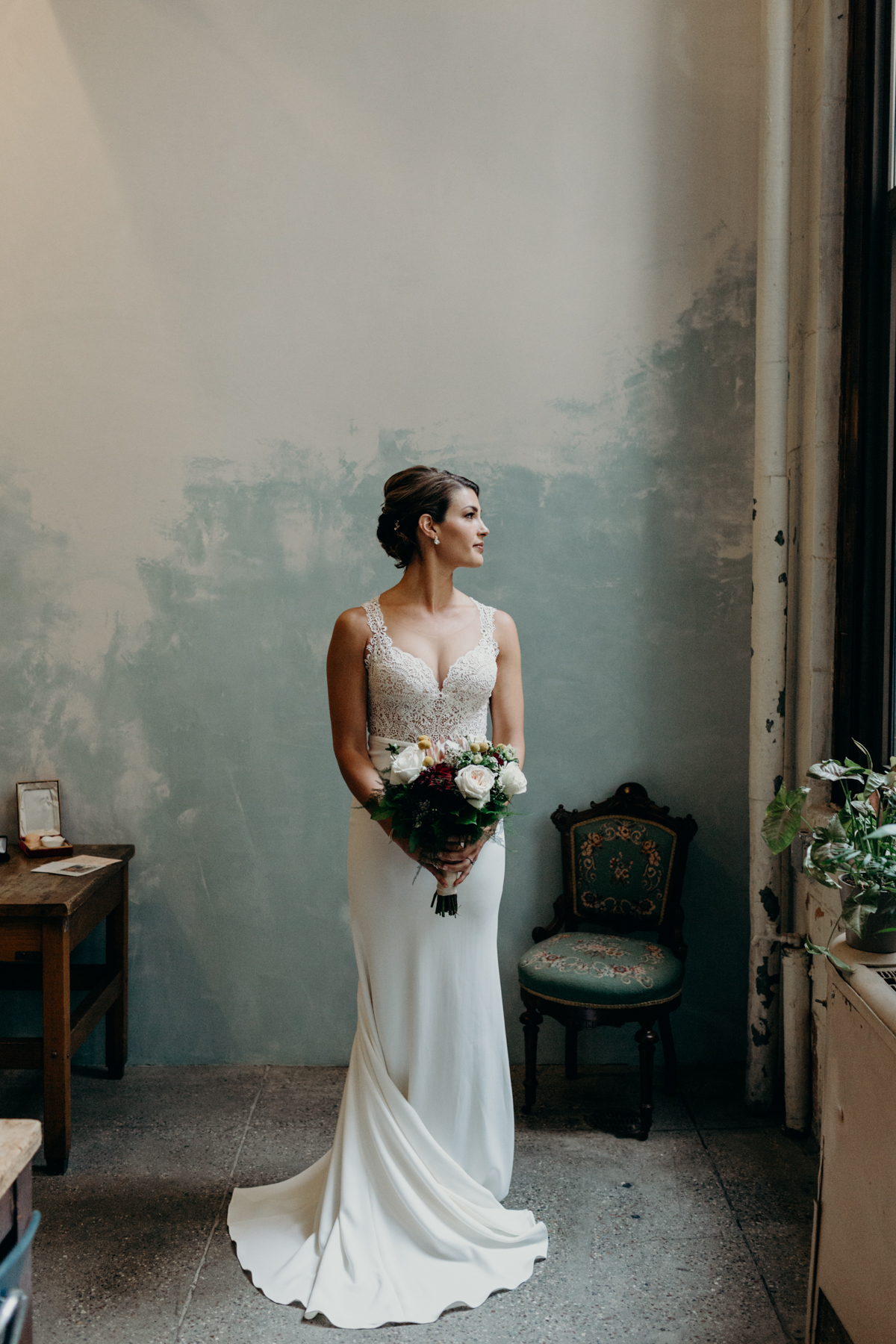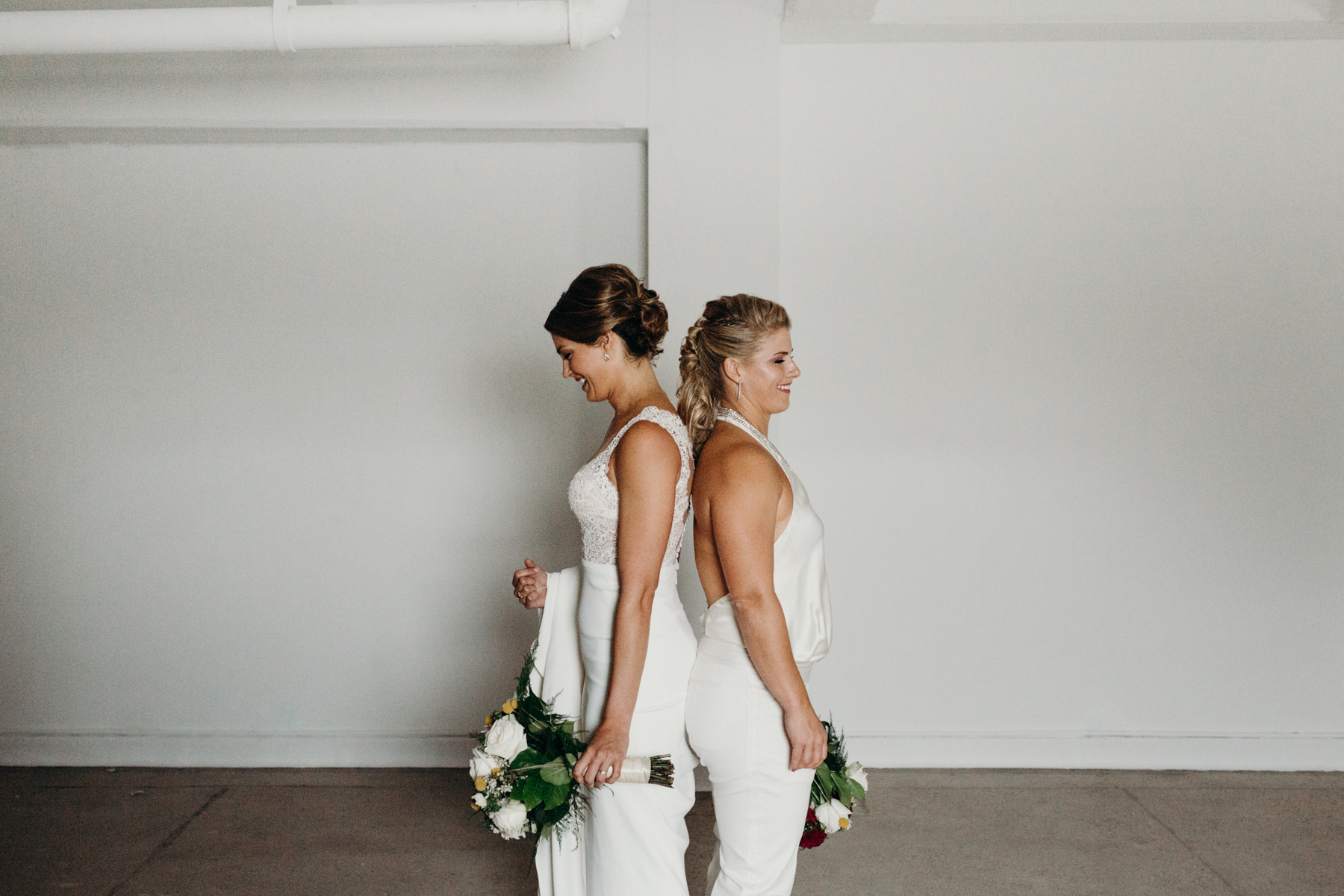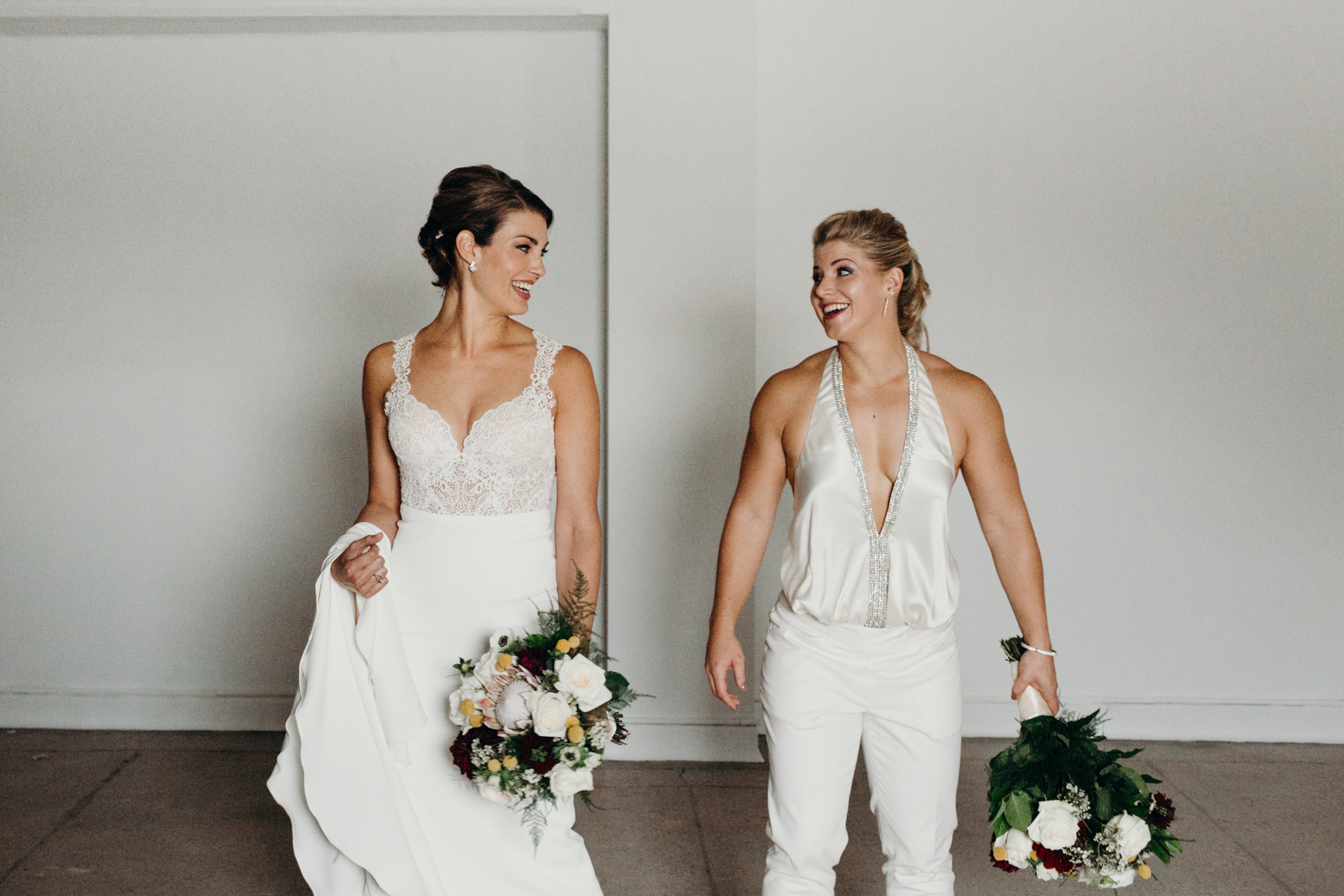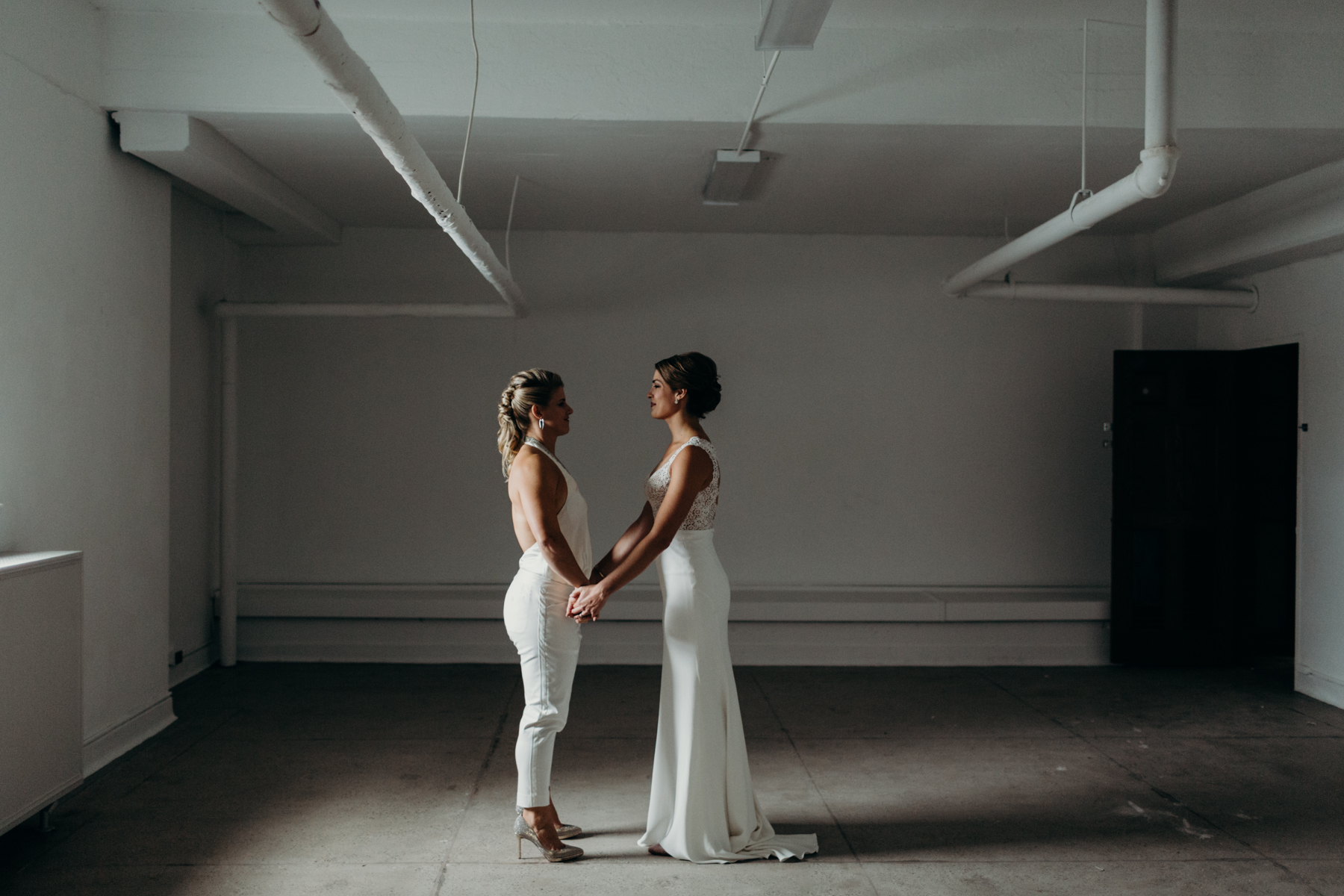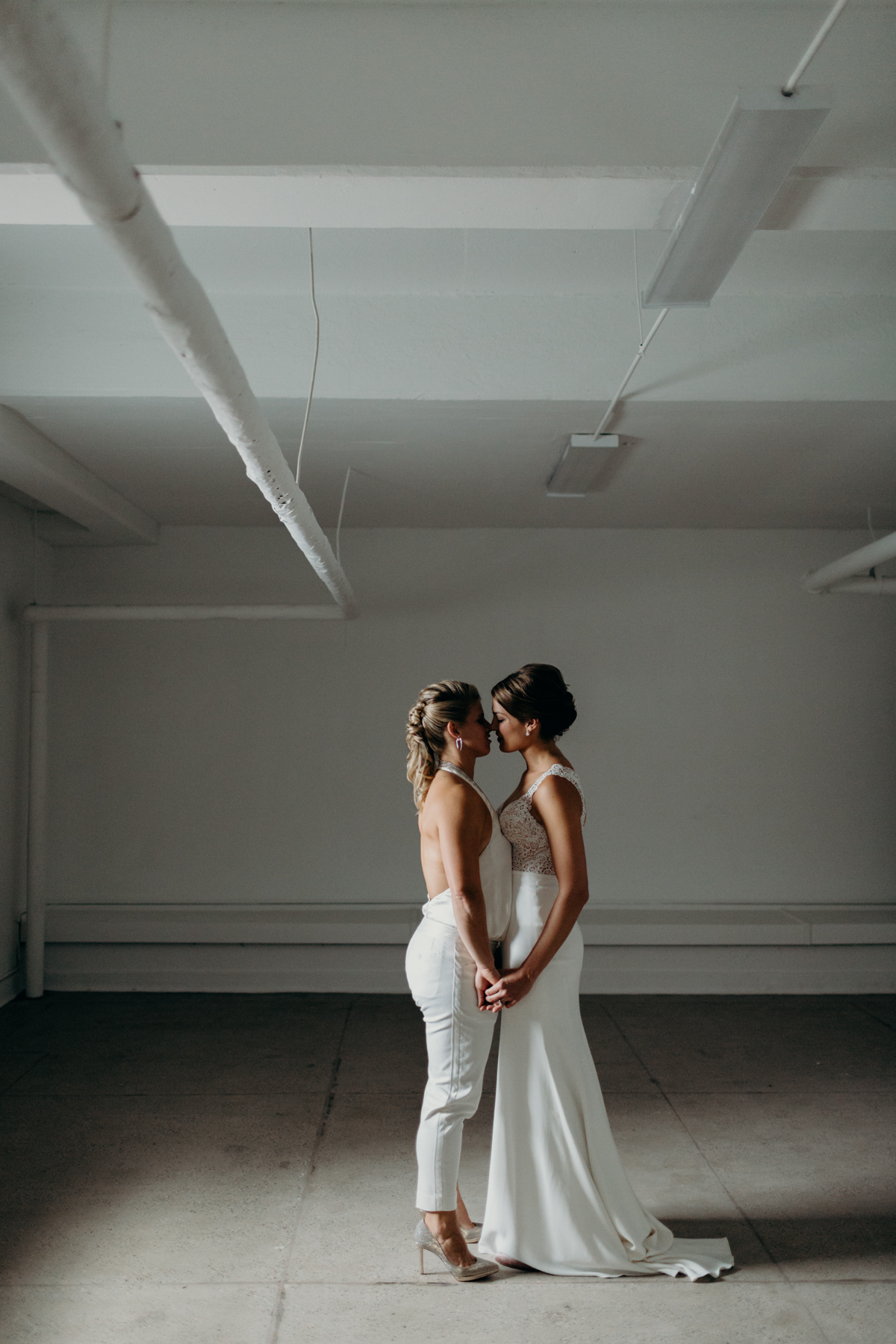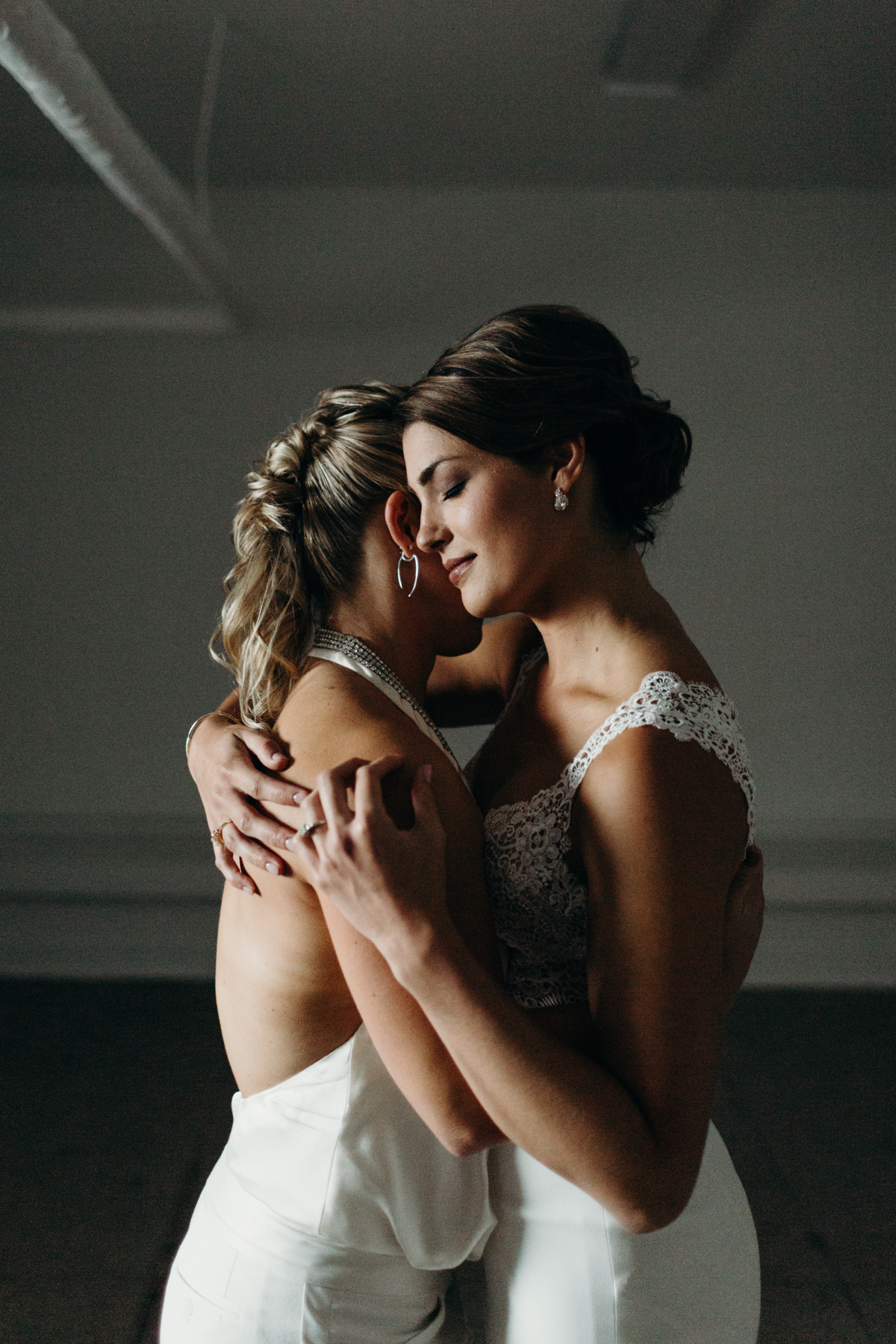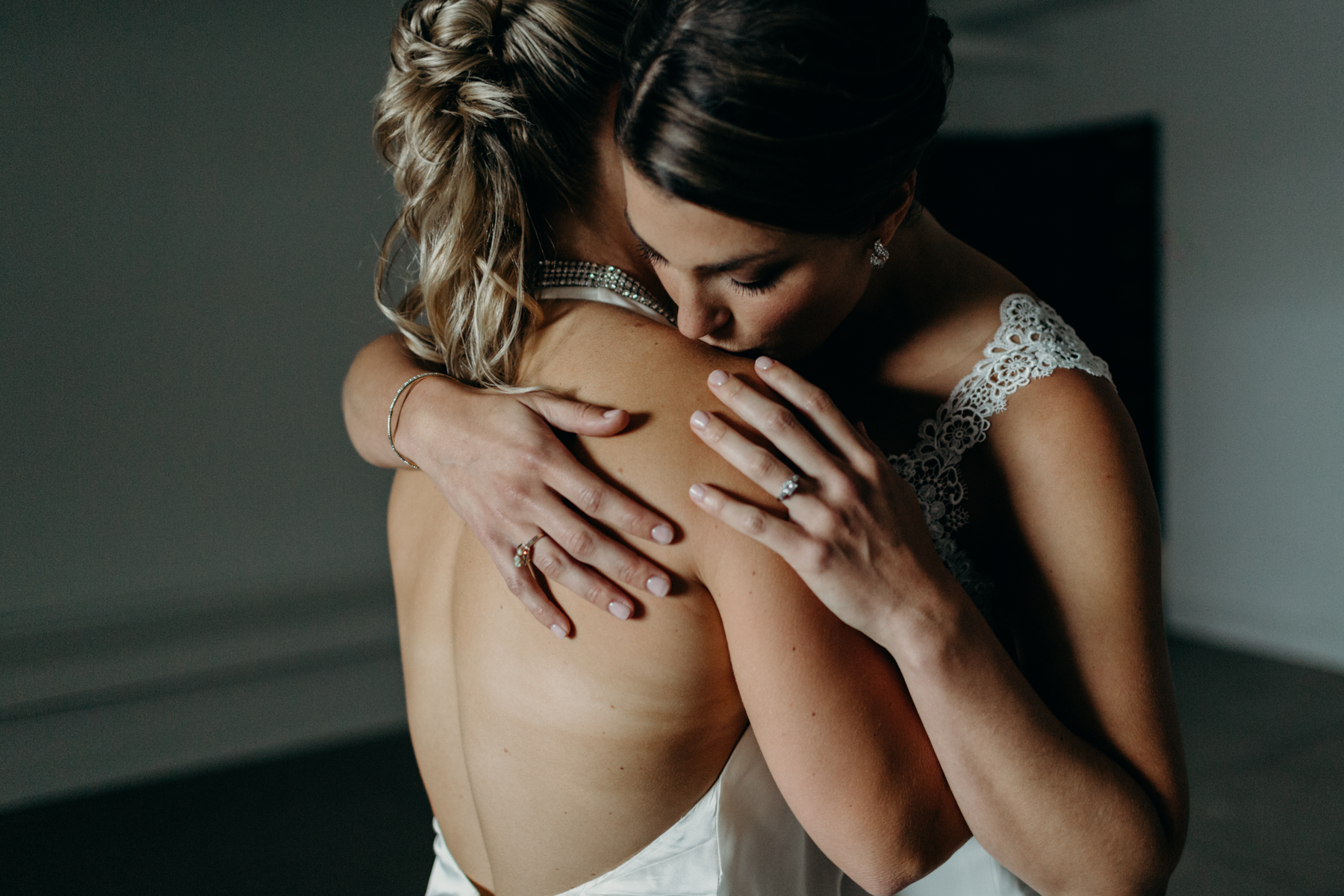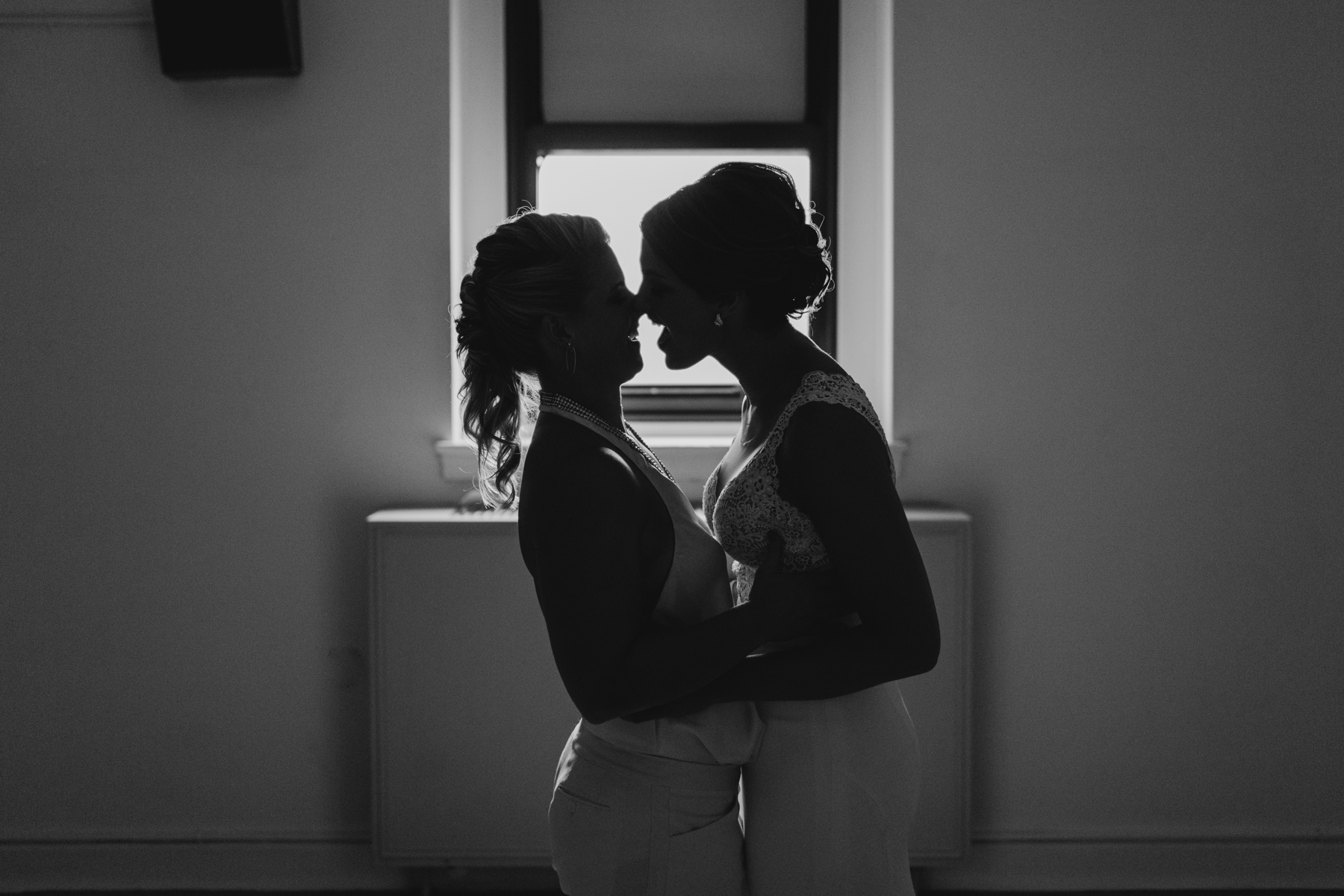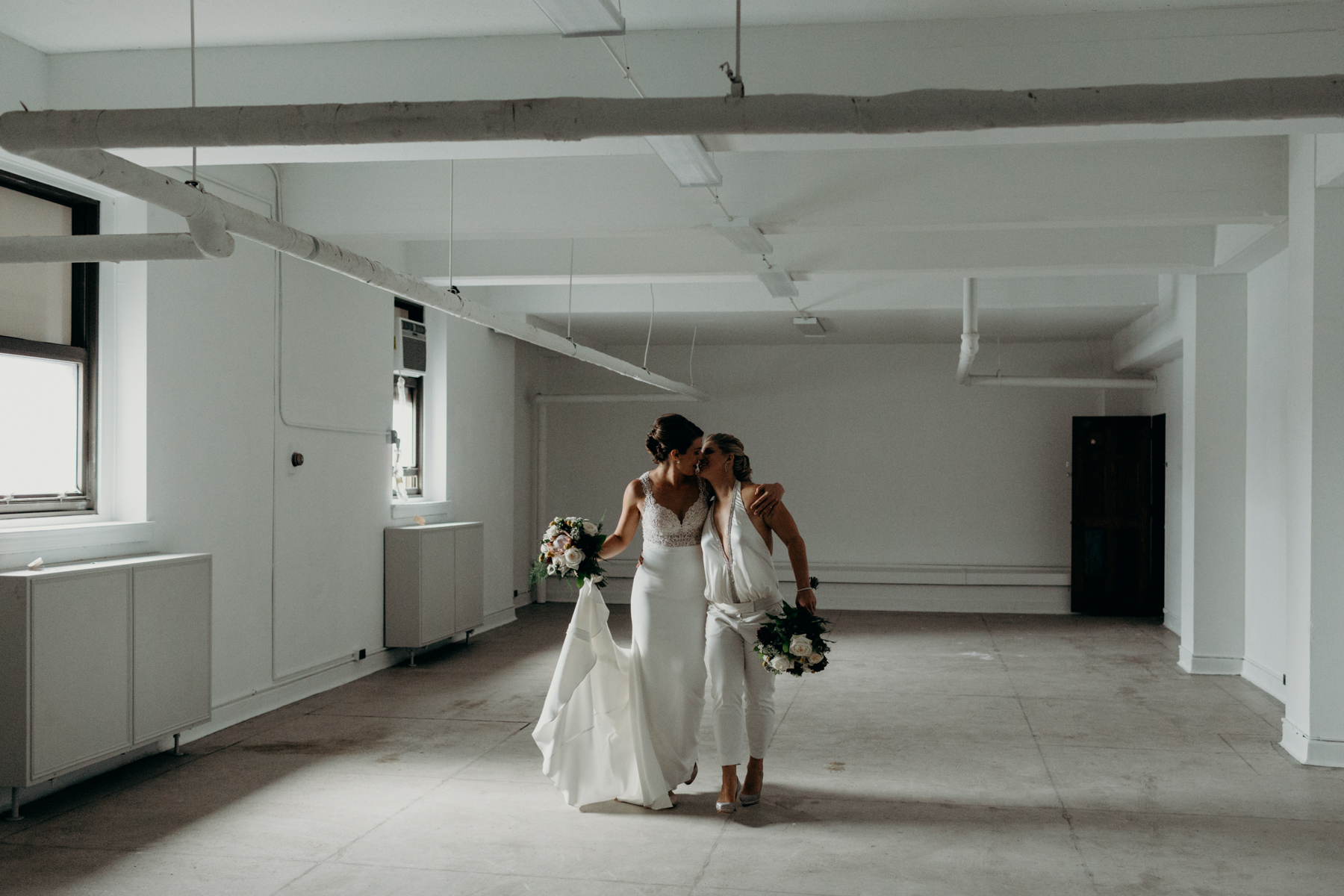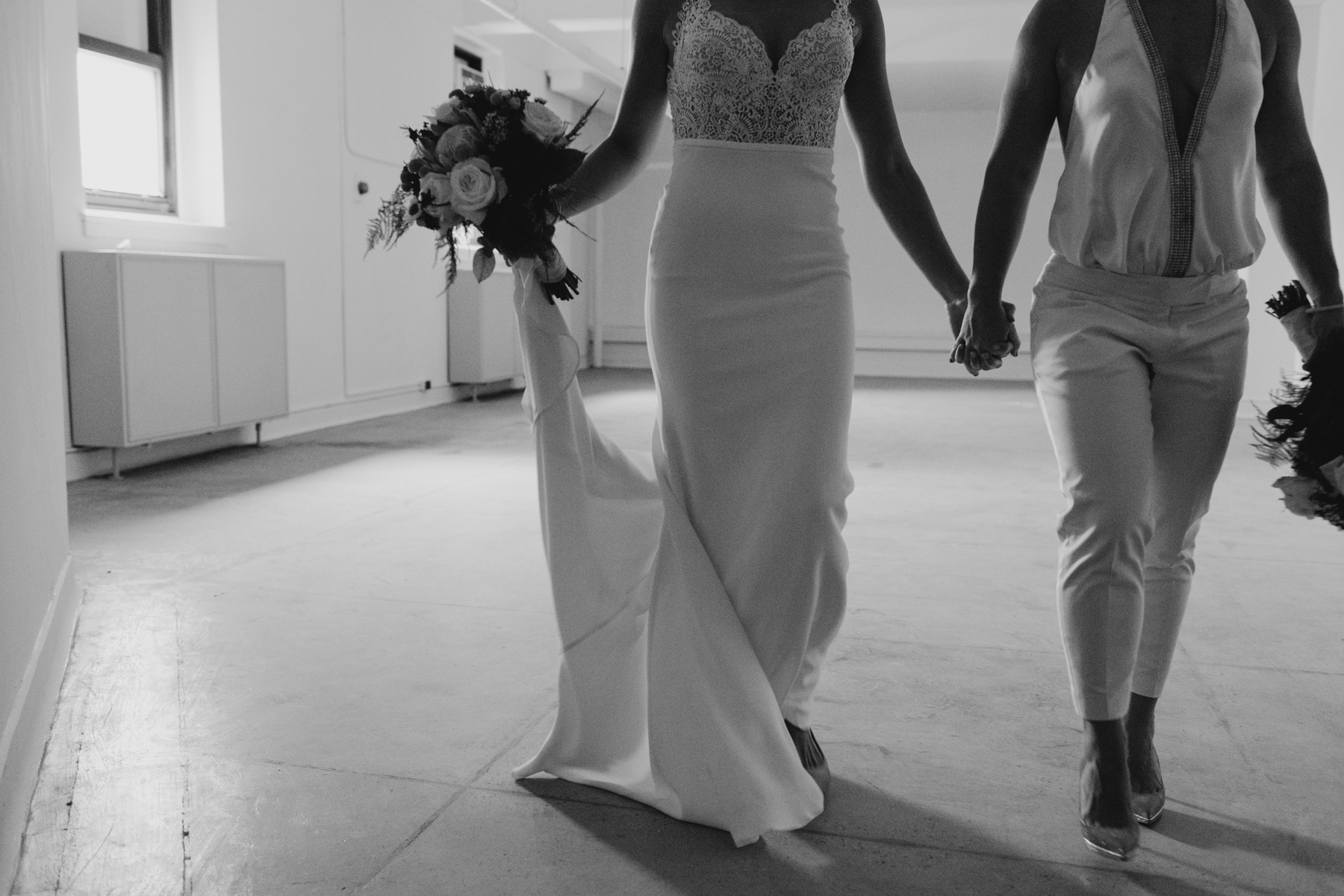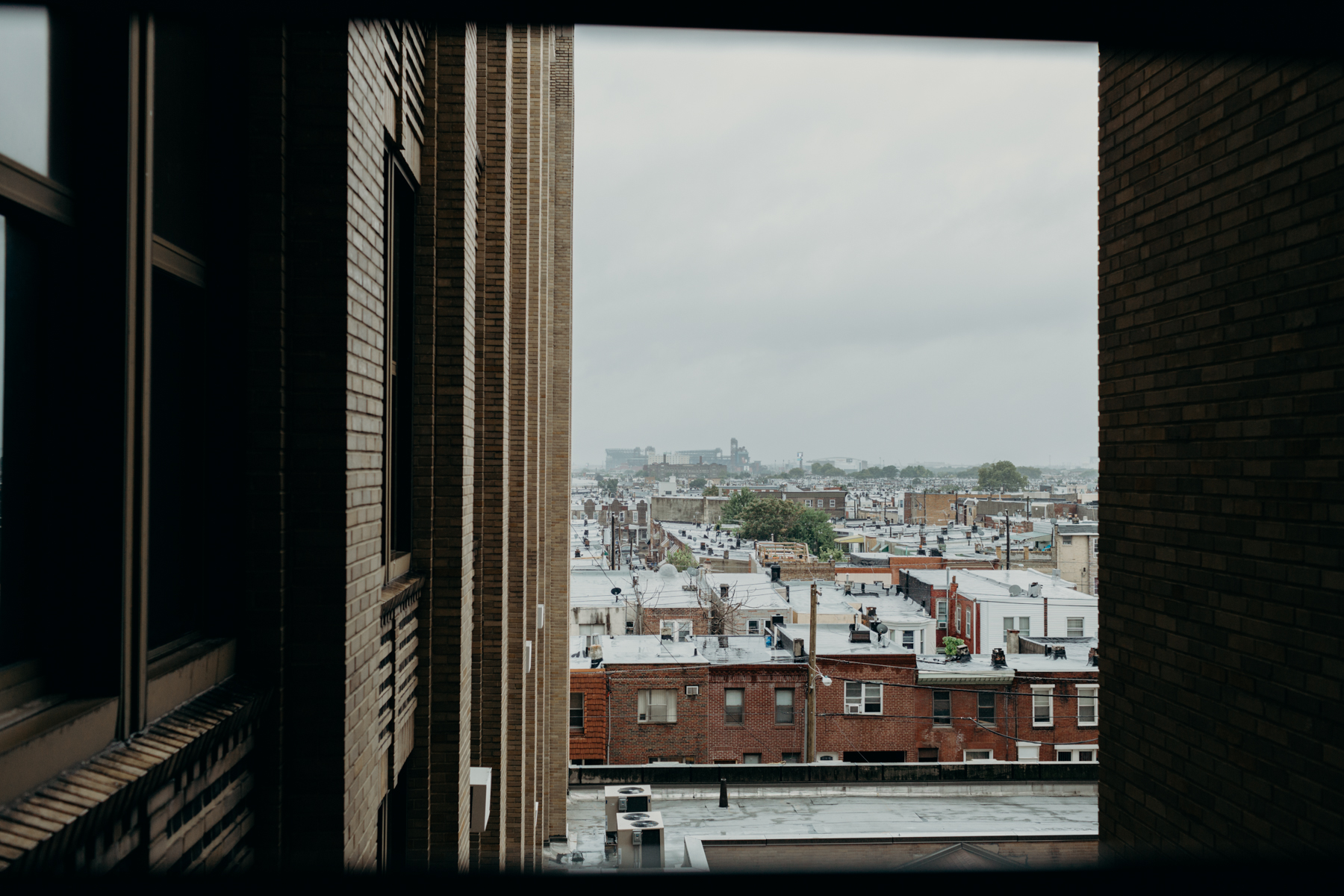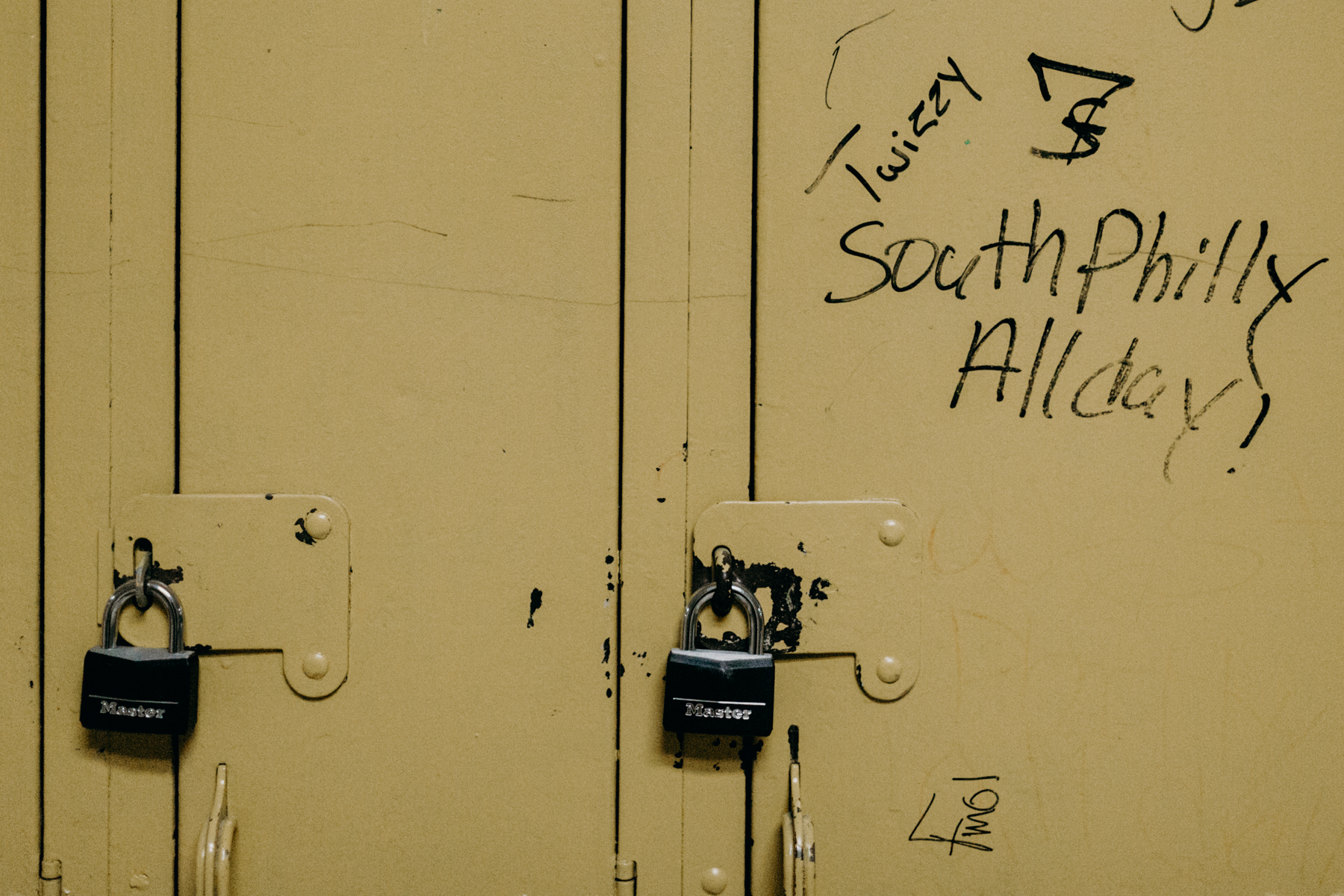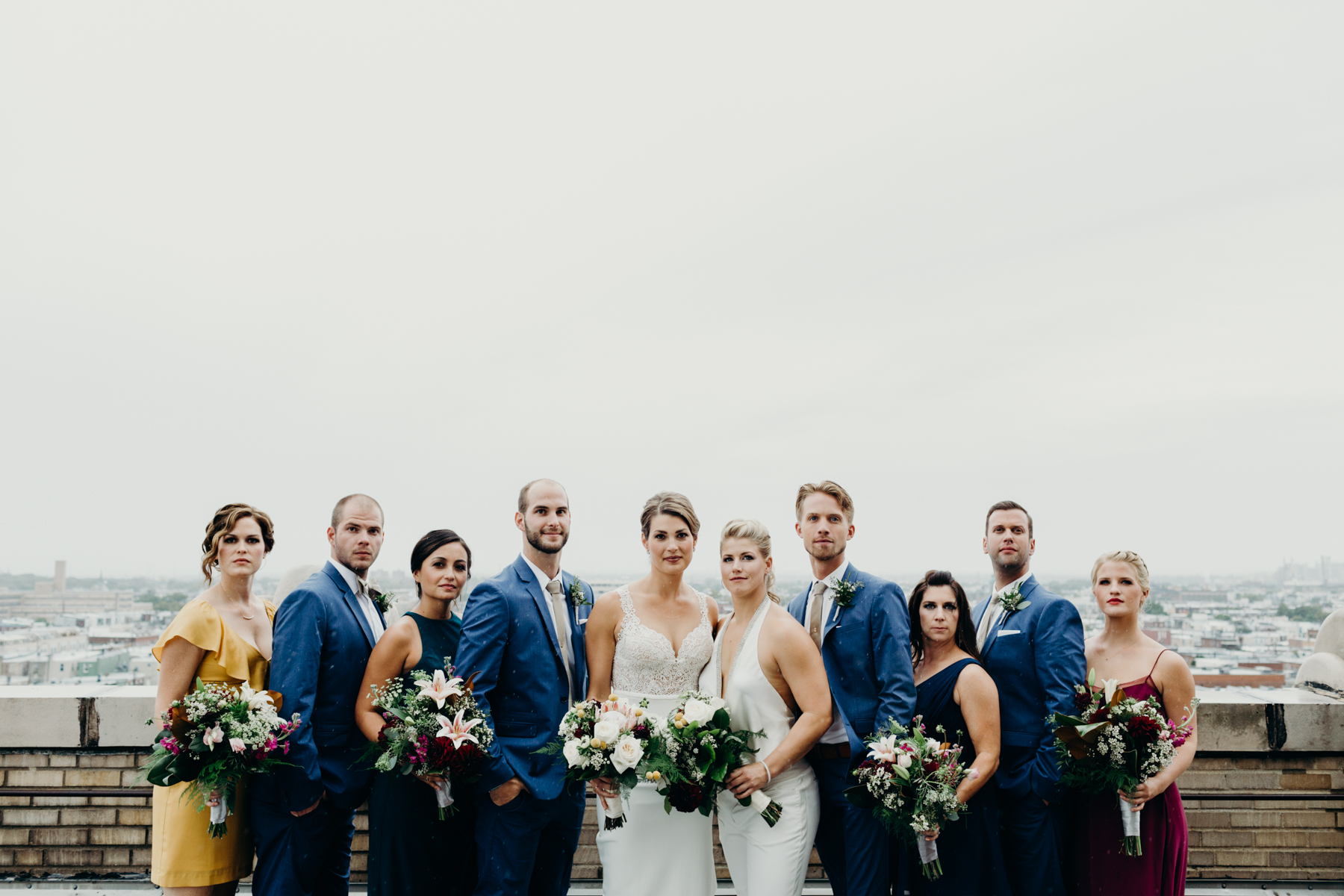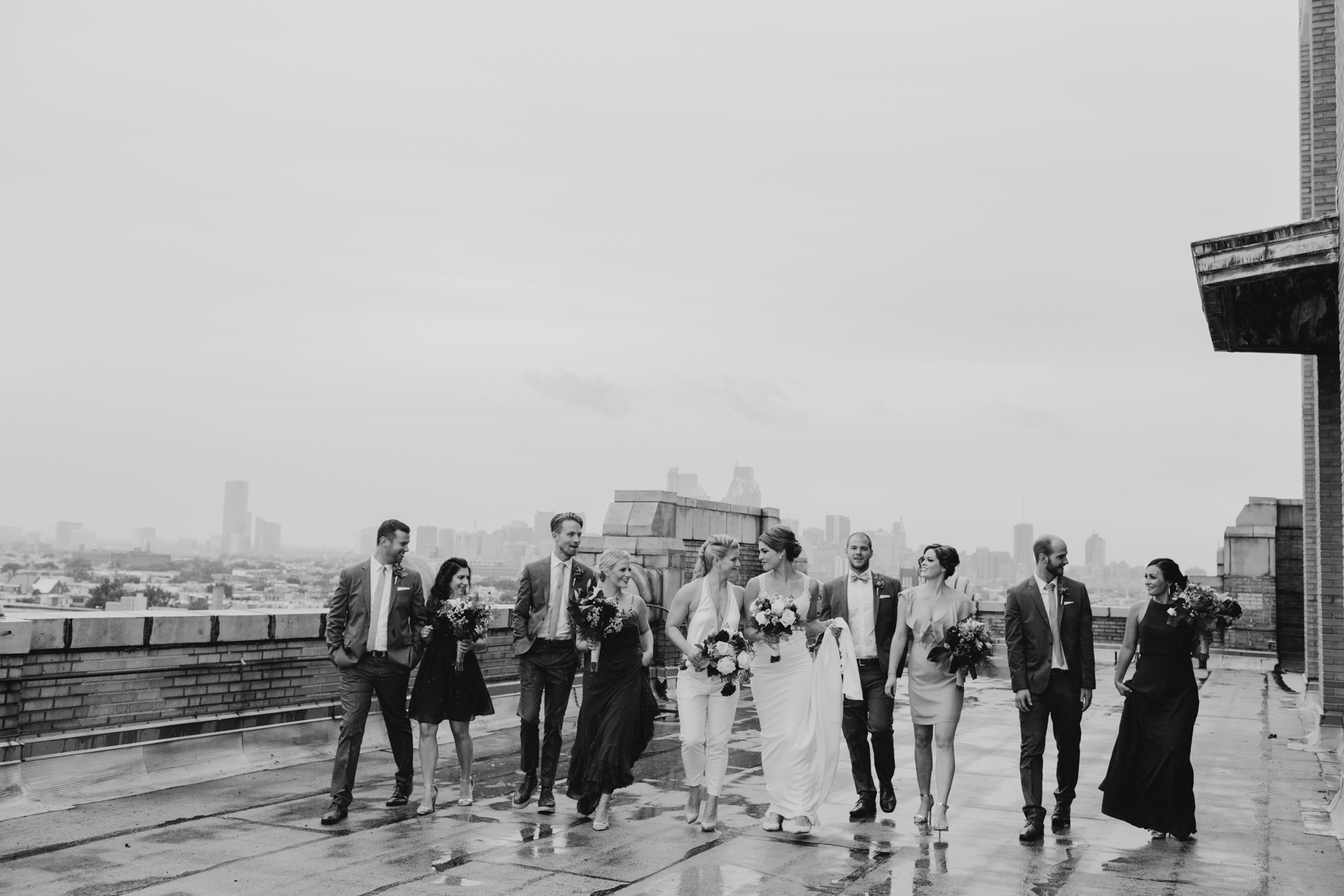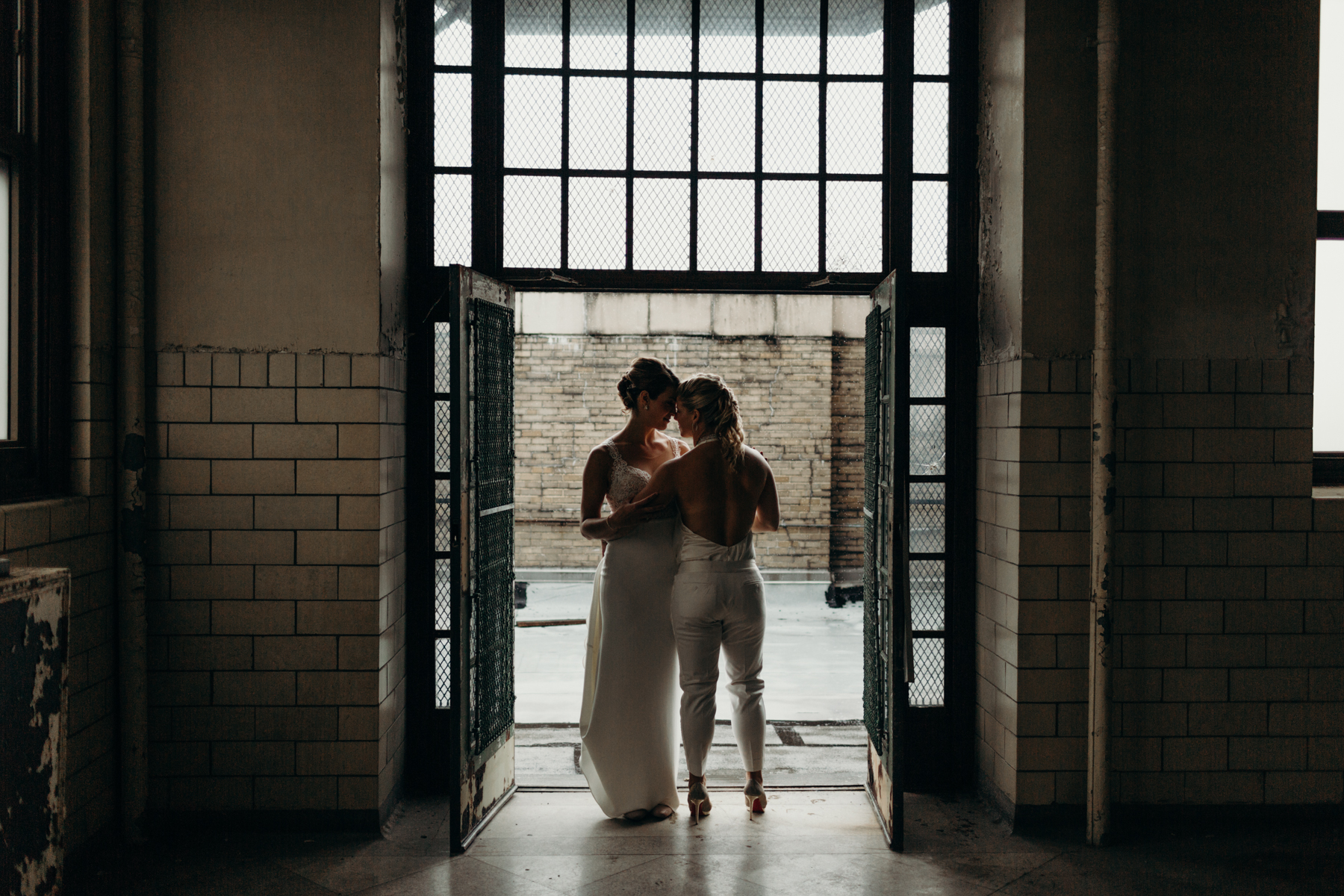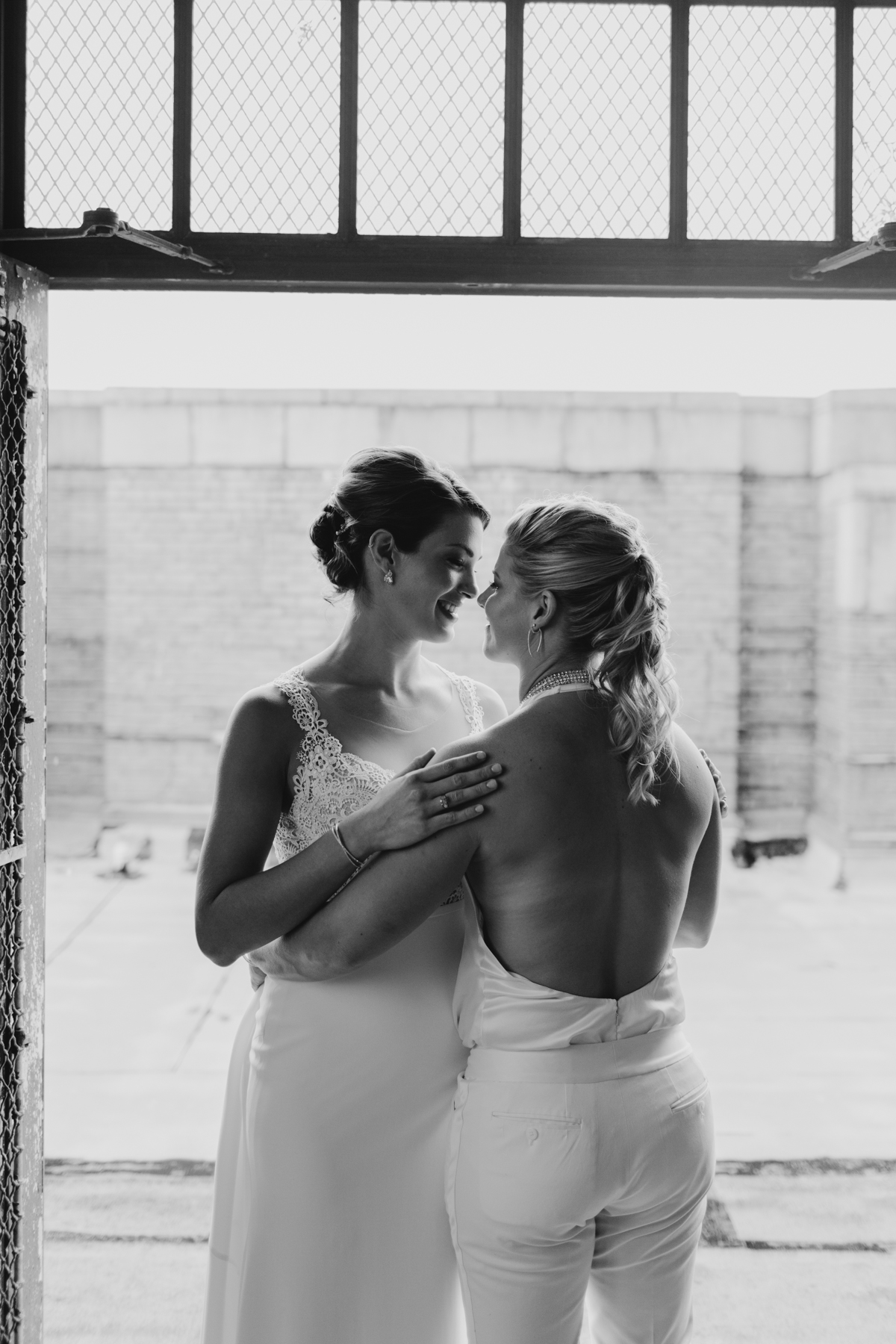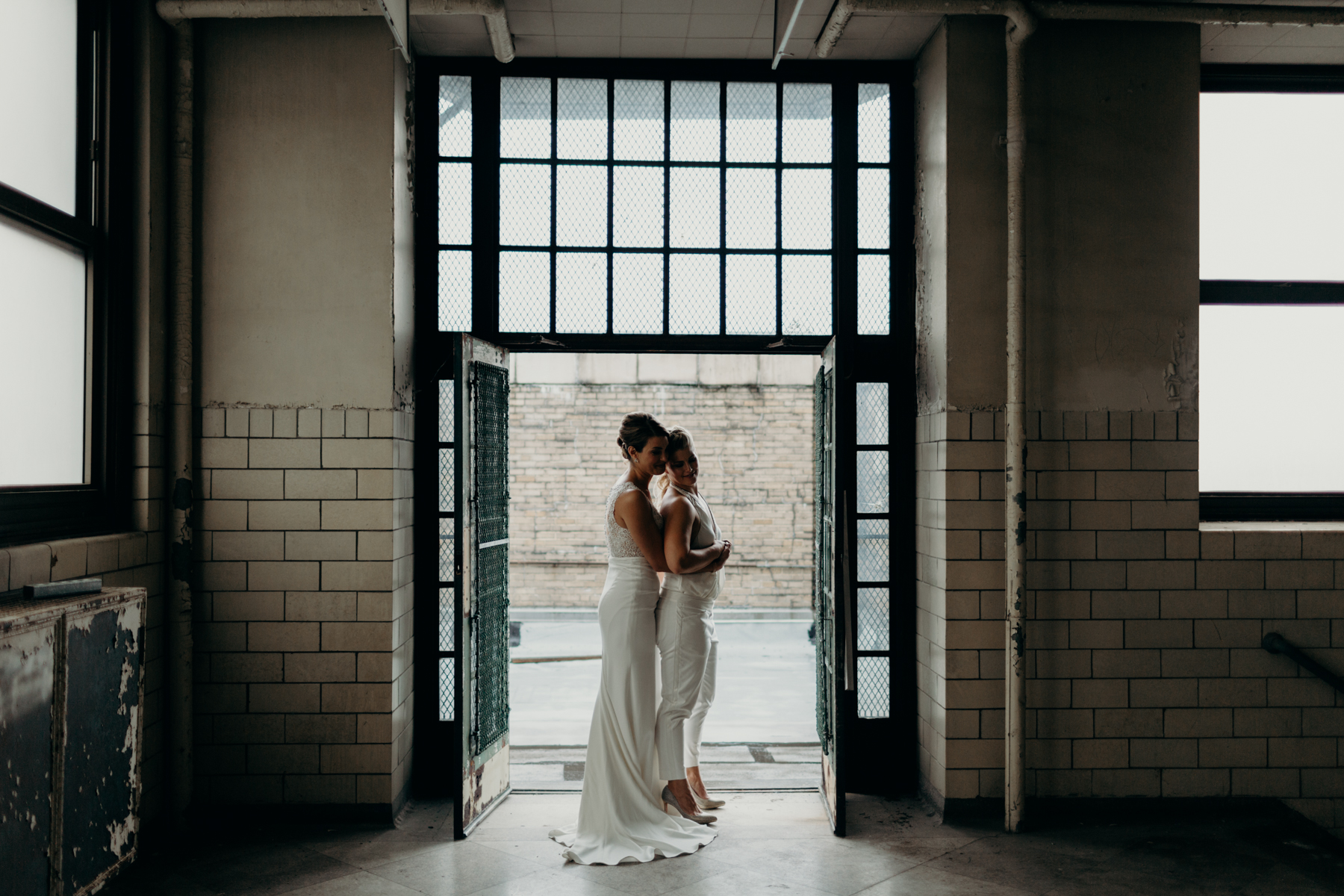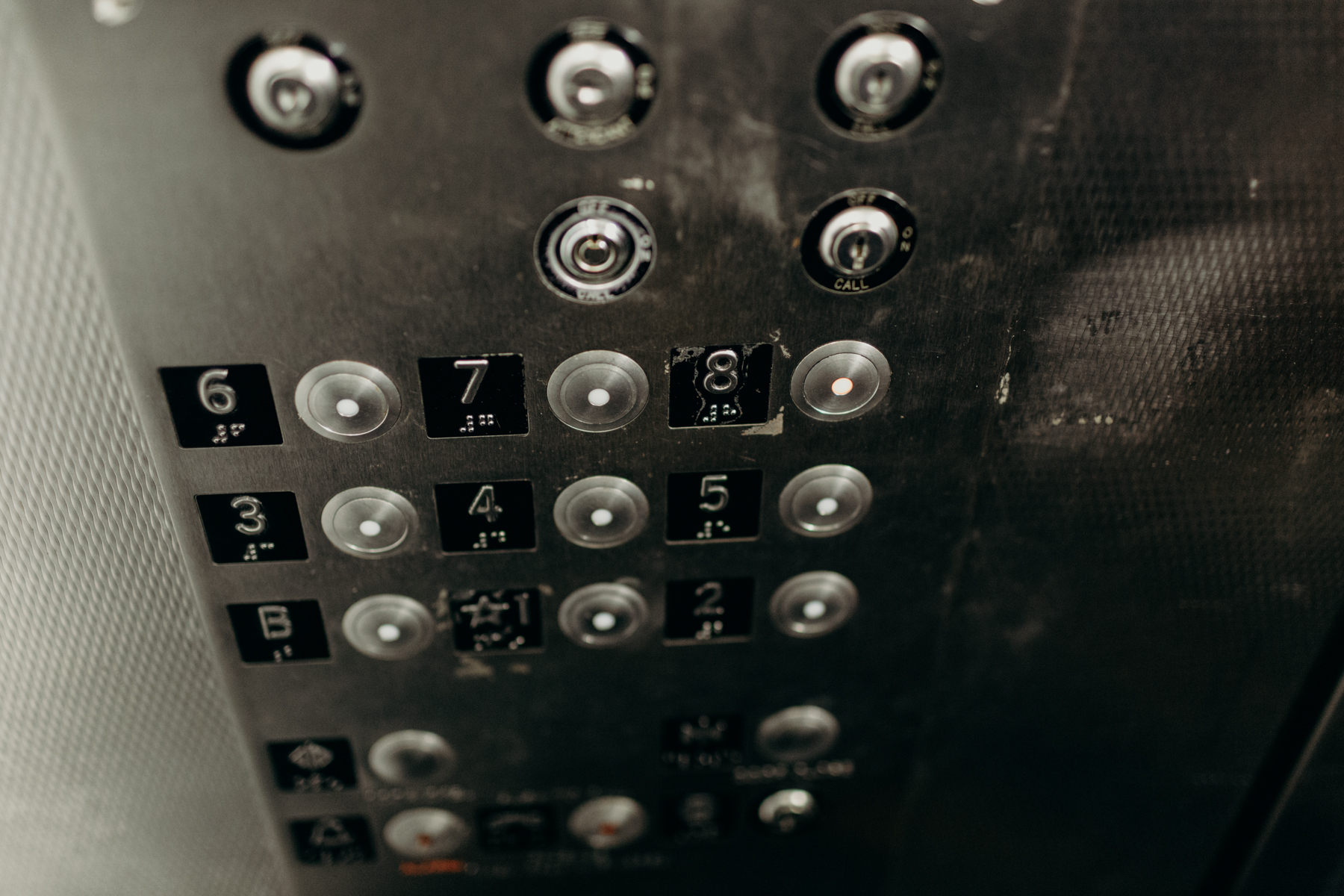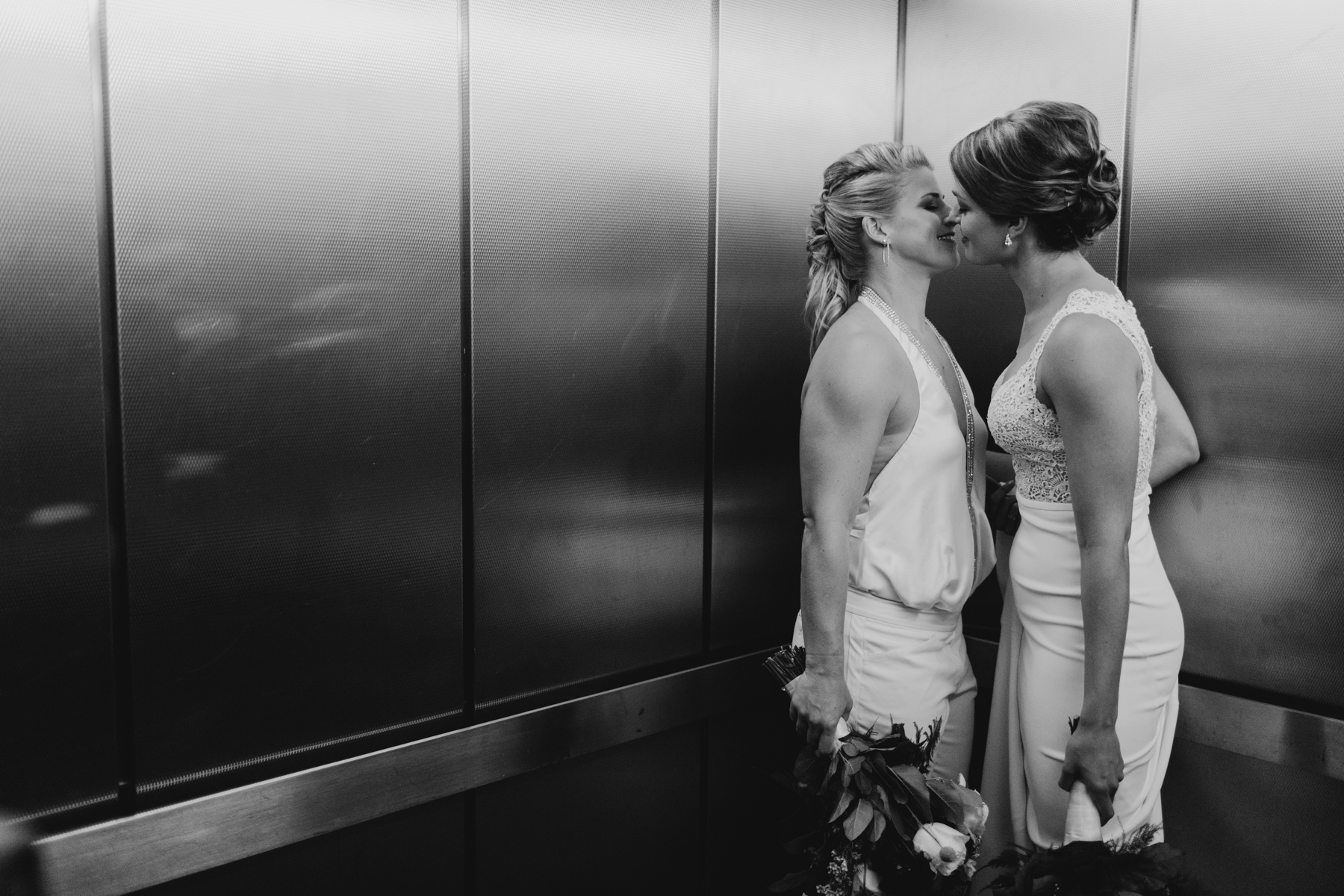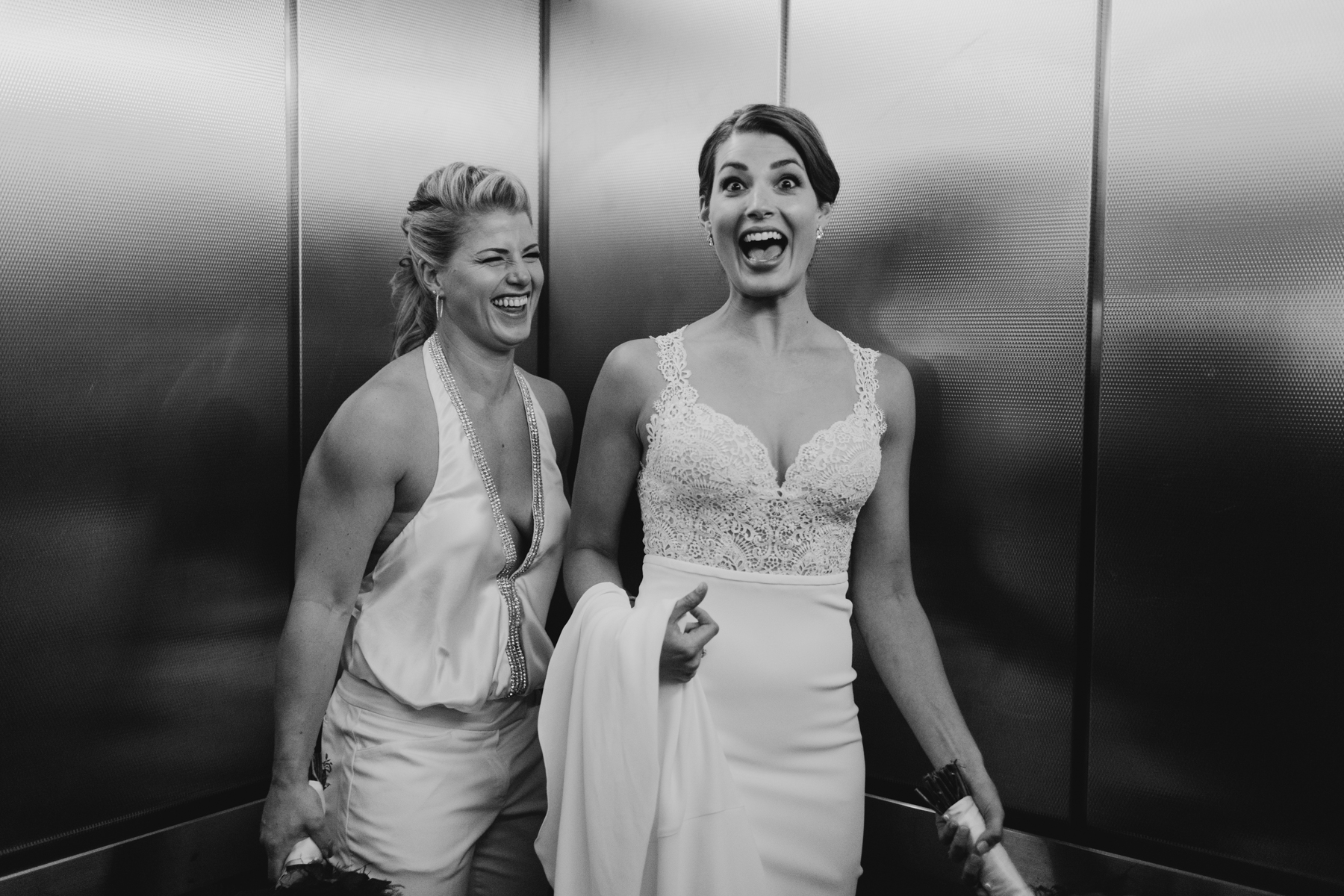 This was the moment that the elevator doors open on the wrong floor and a bunch of middle school kids were standing there watching Cashin + Alecia kiss inside the elevator! Needless to say – it was hilarious.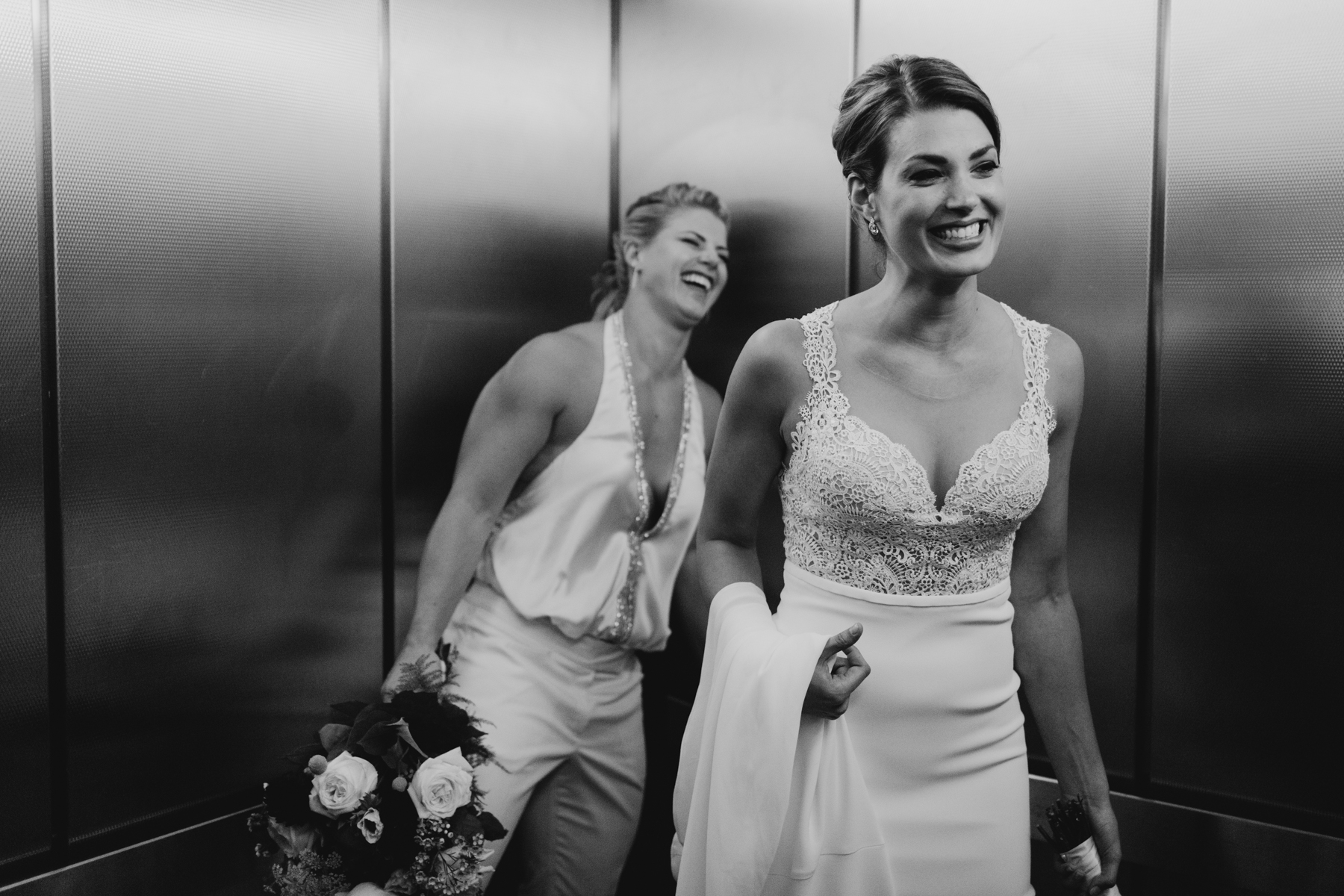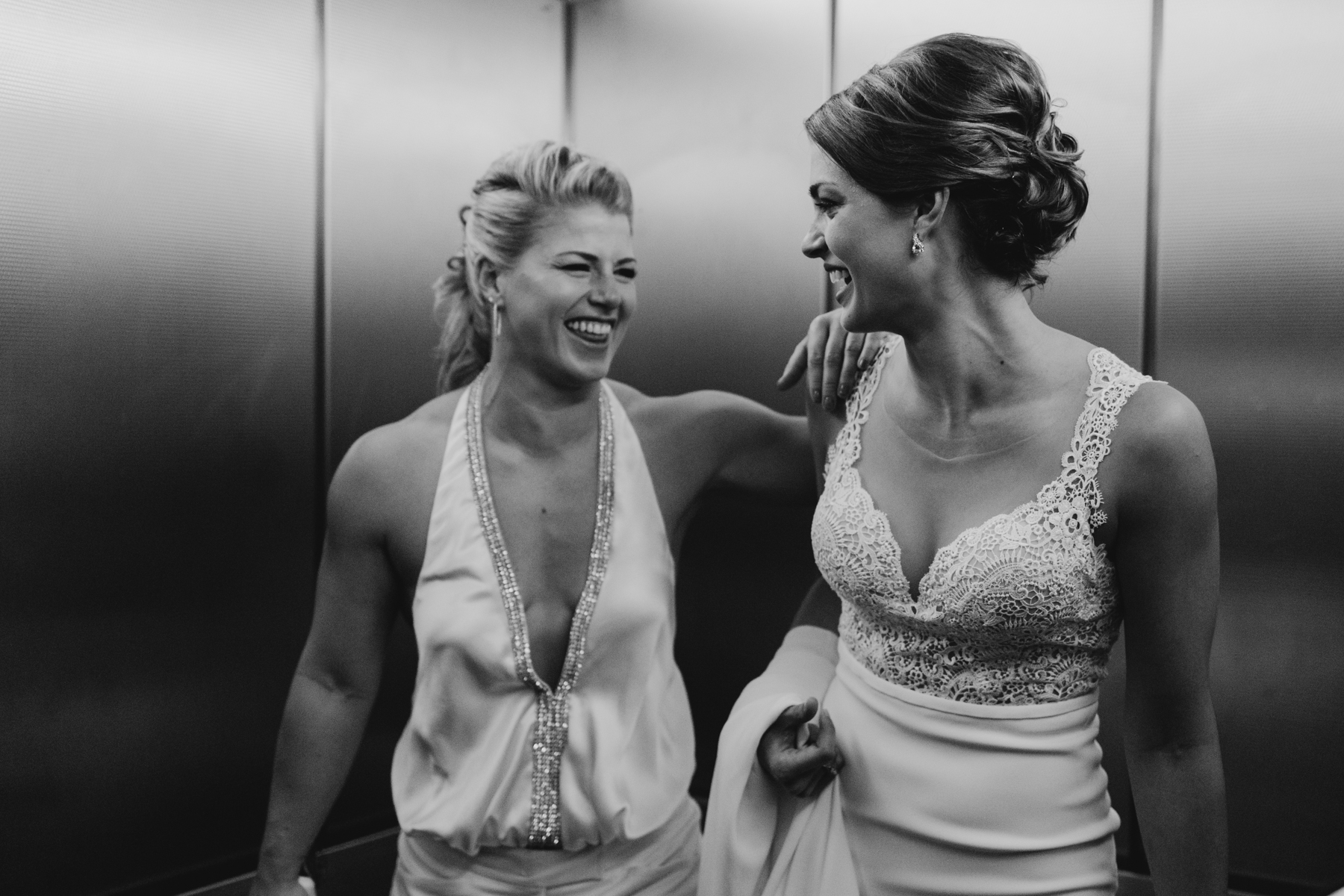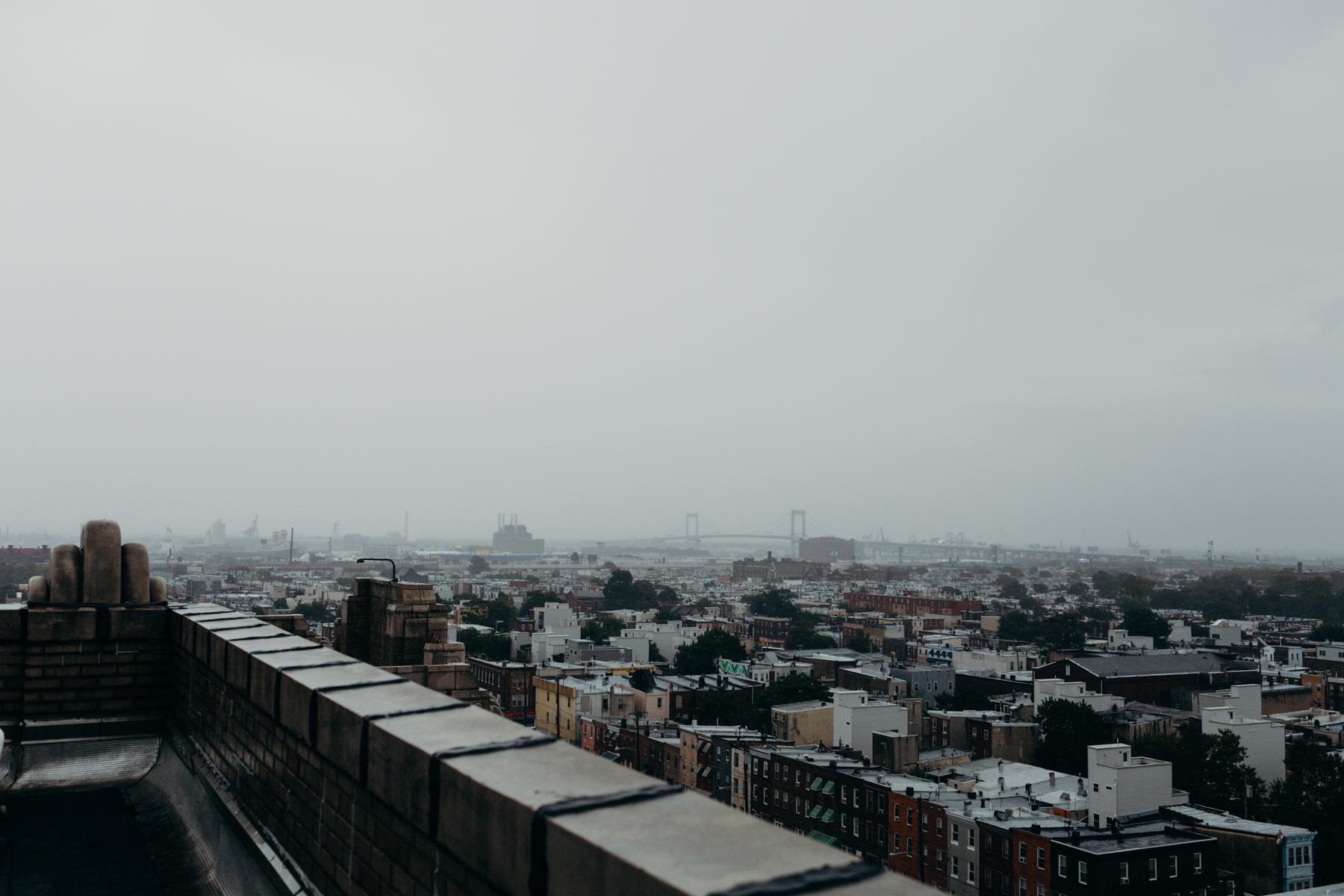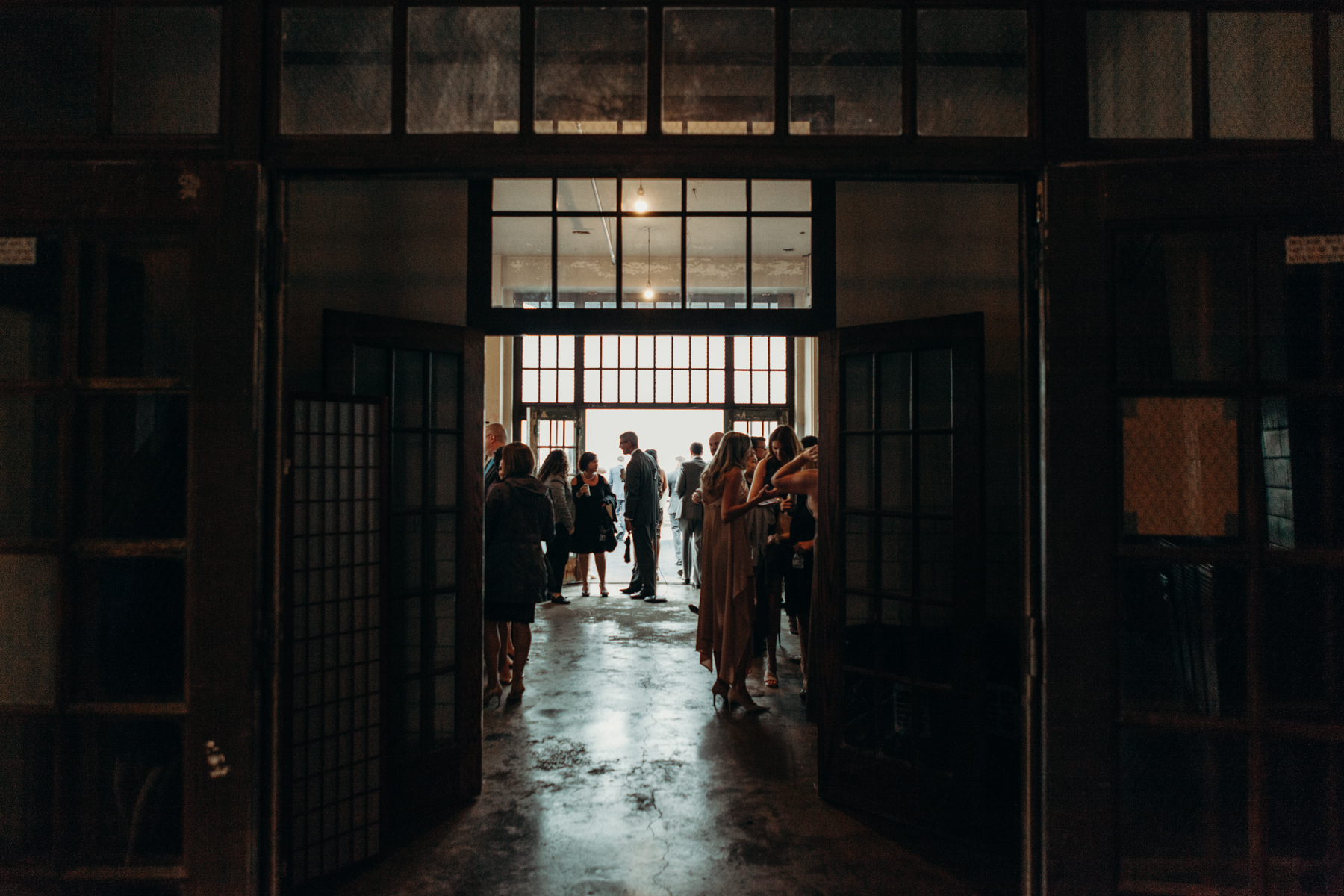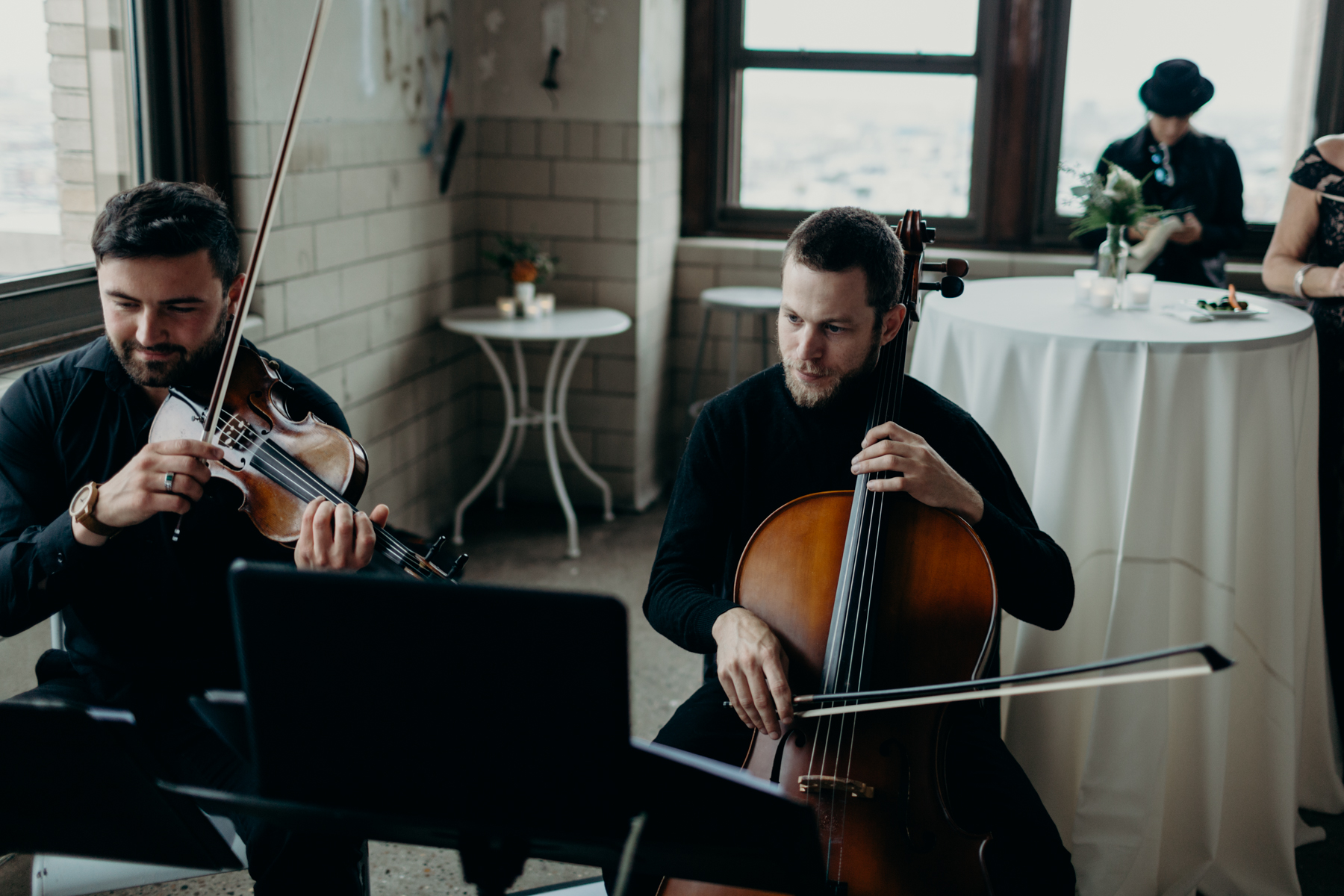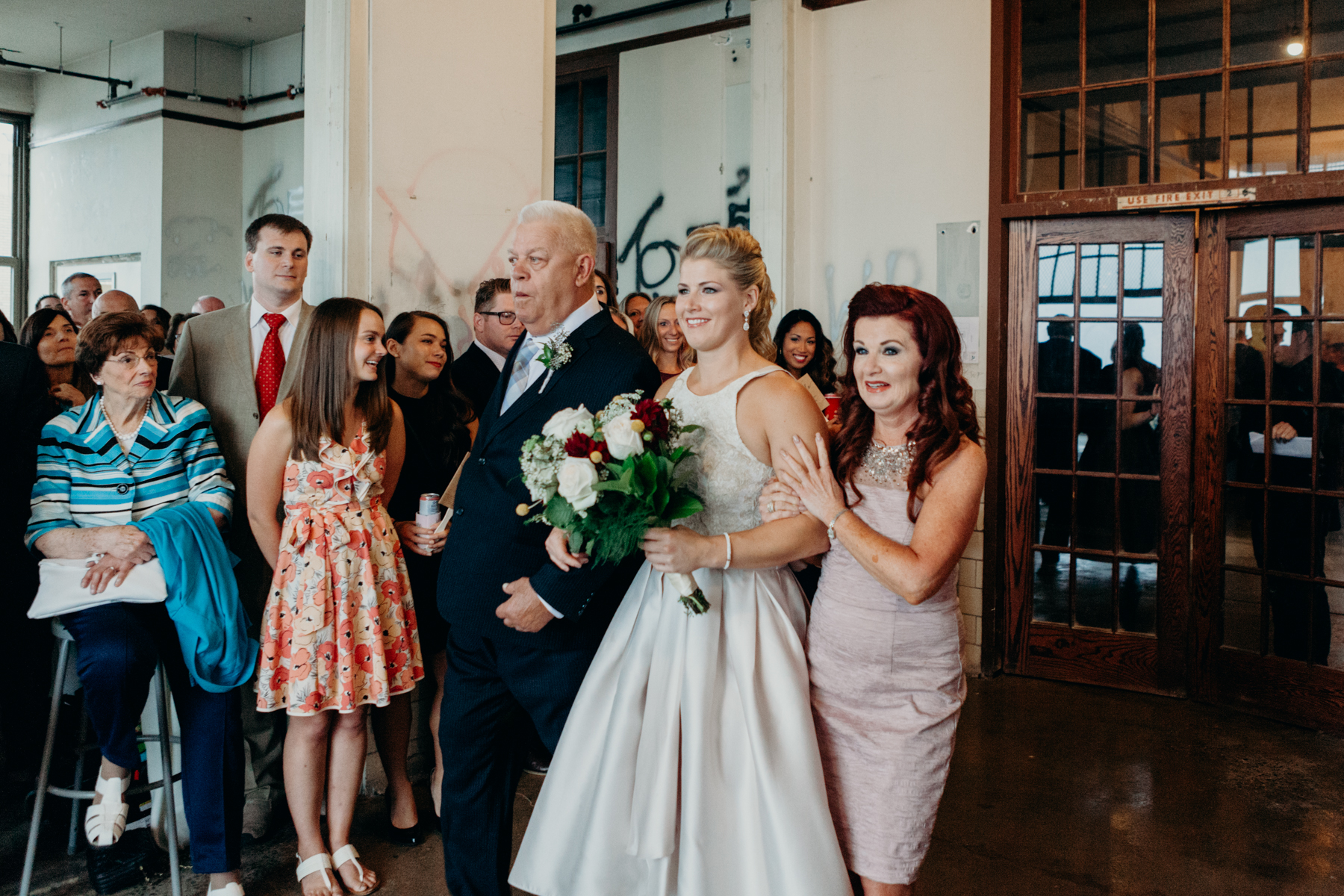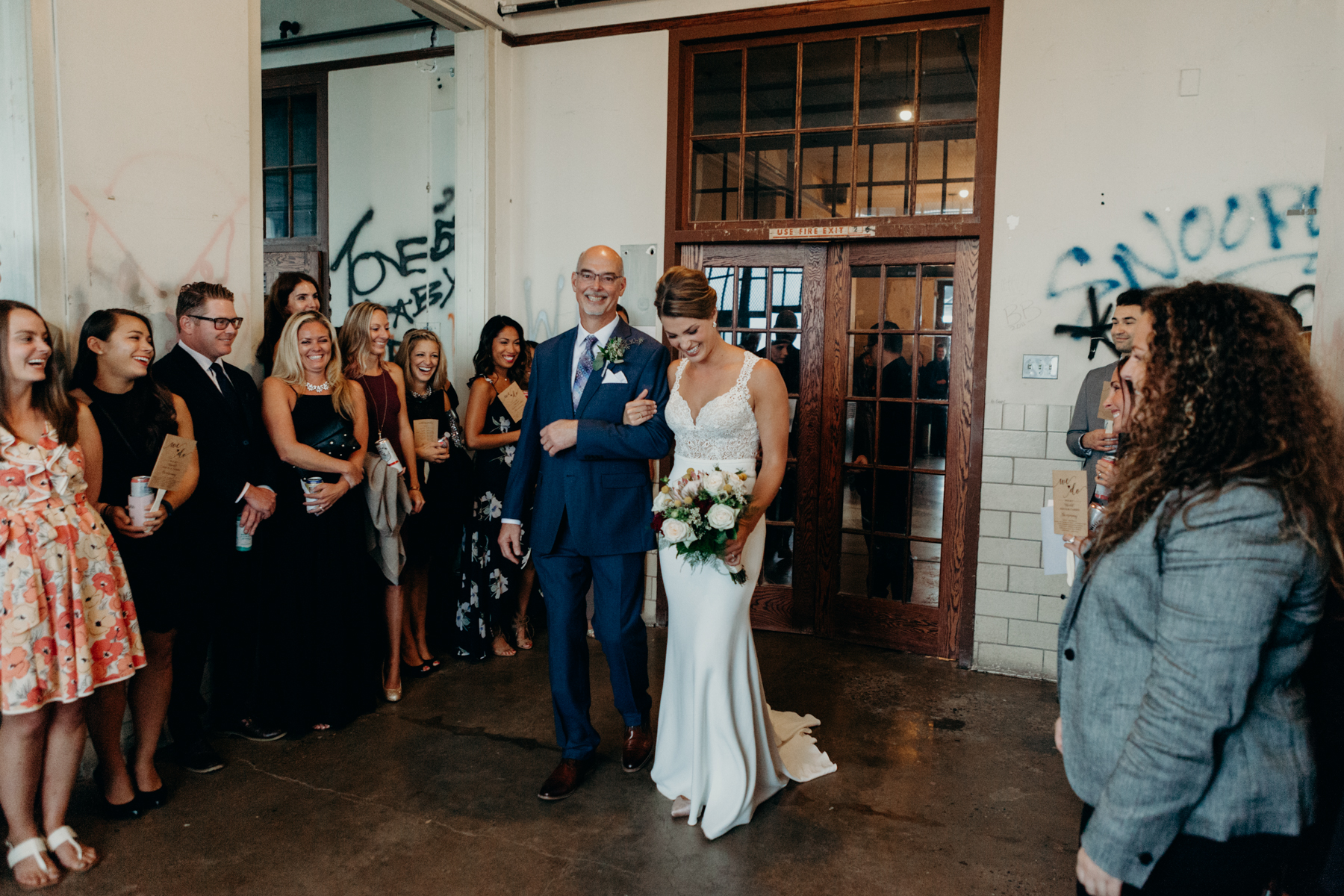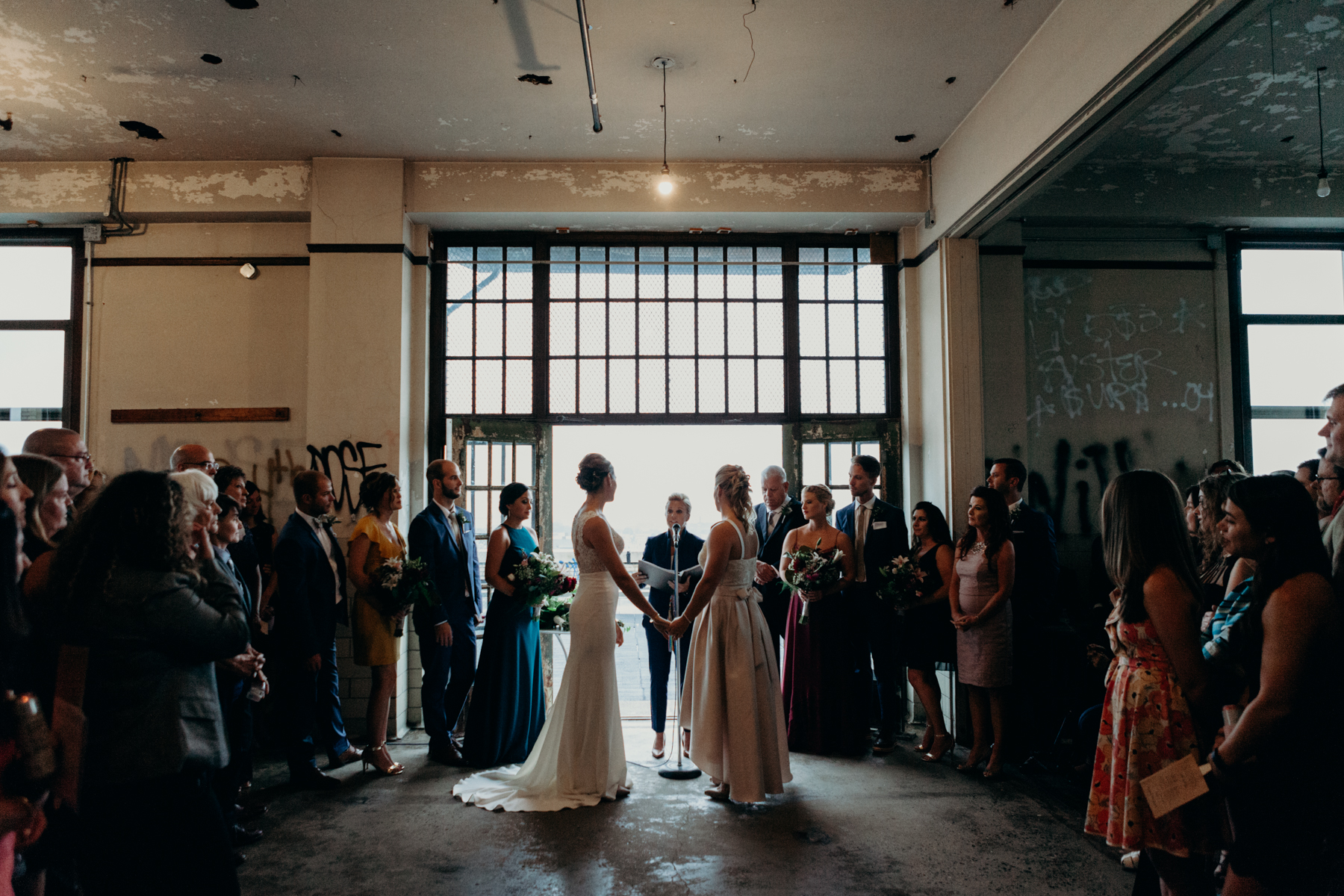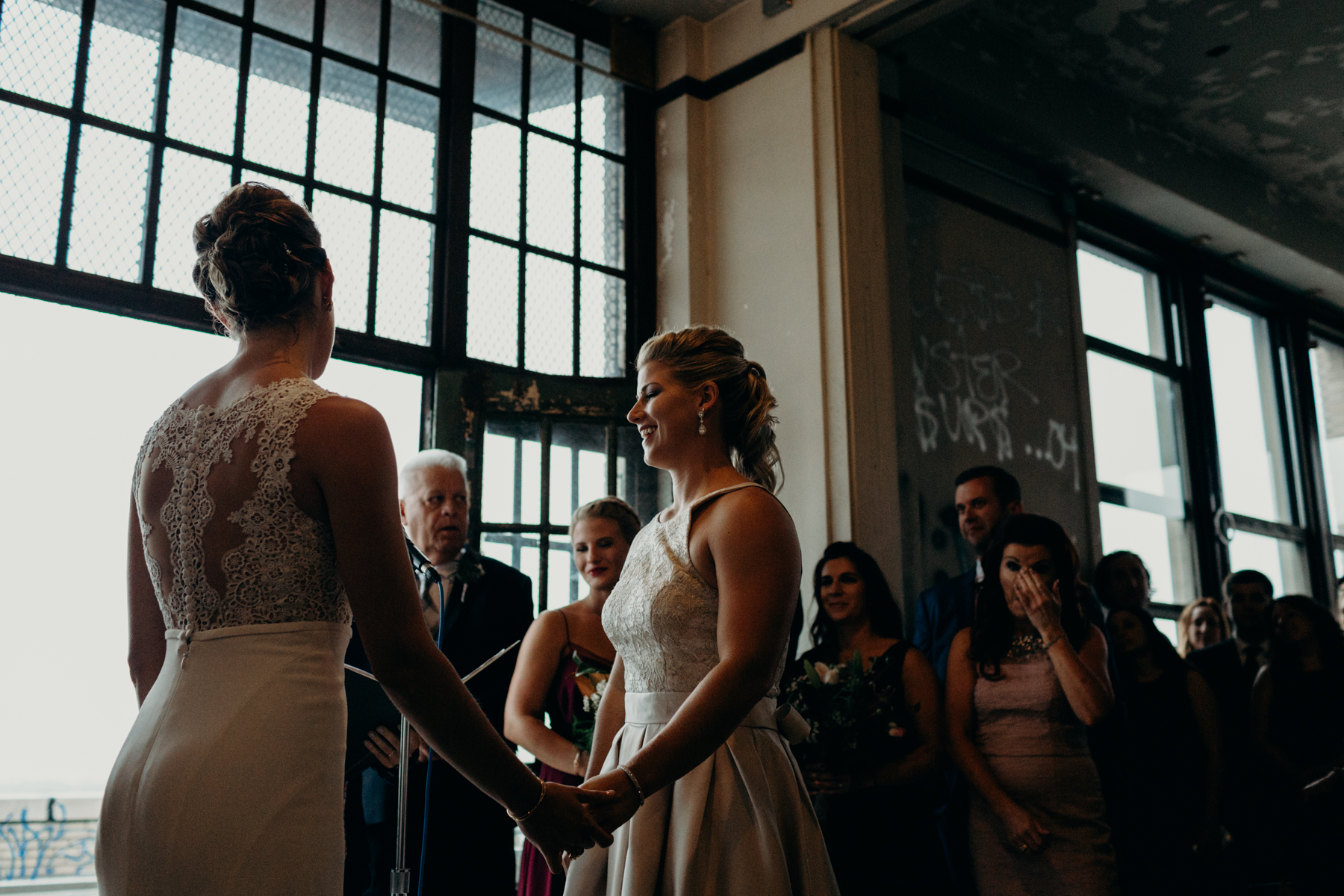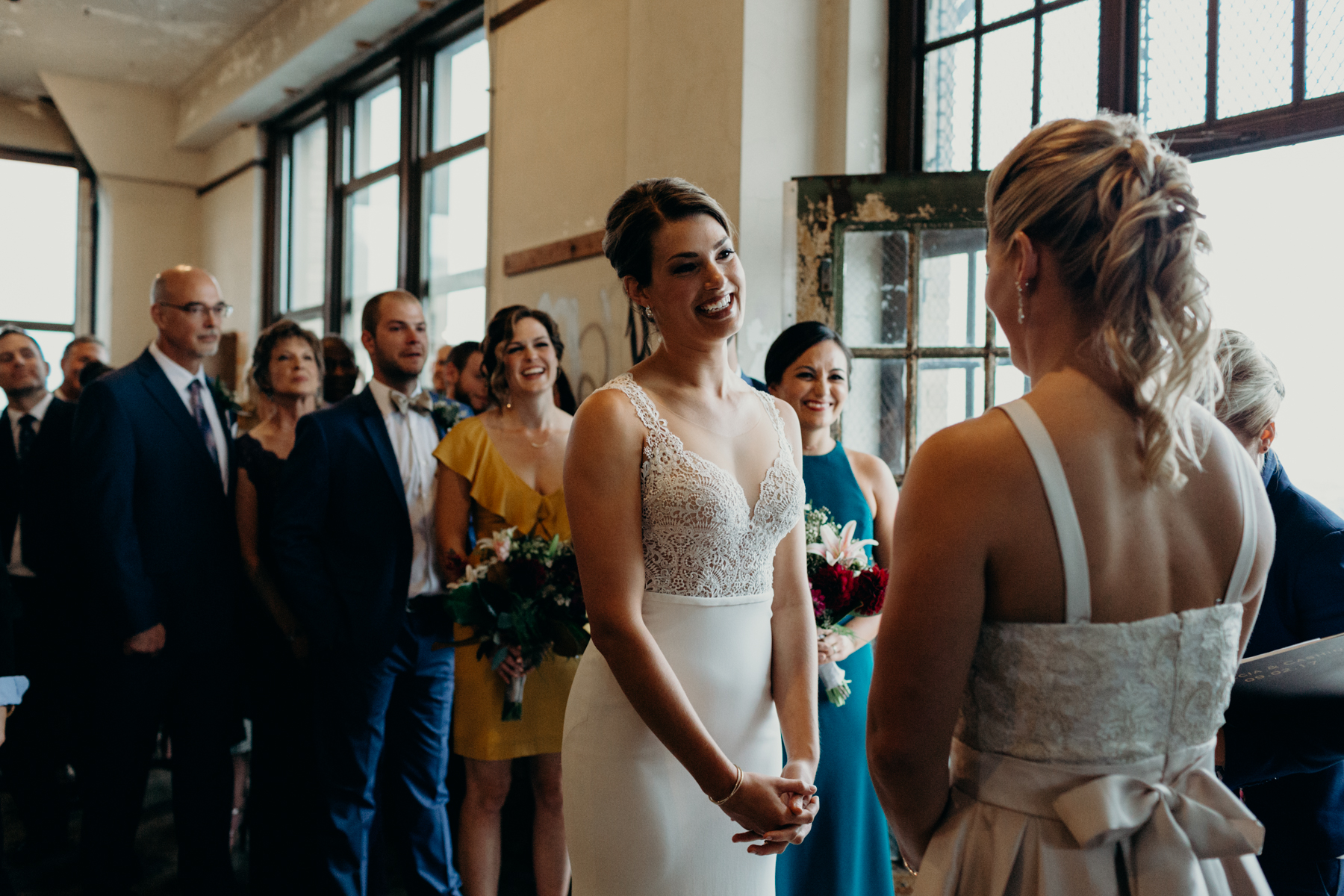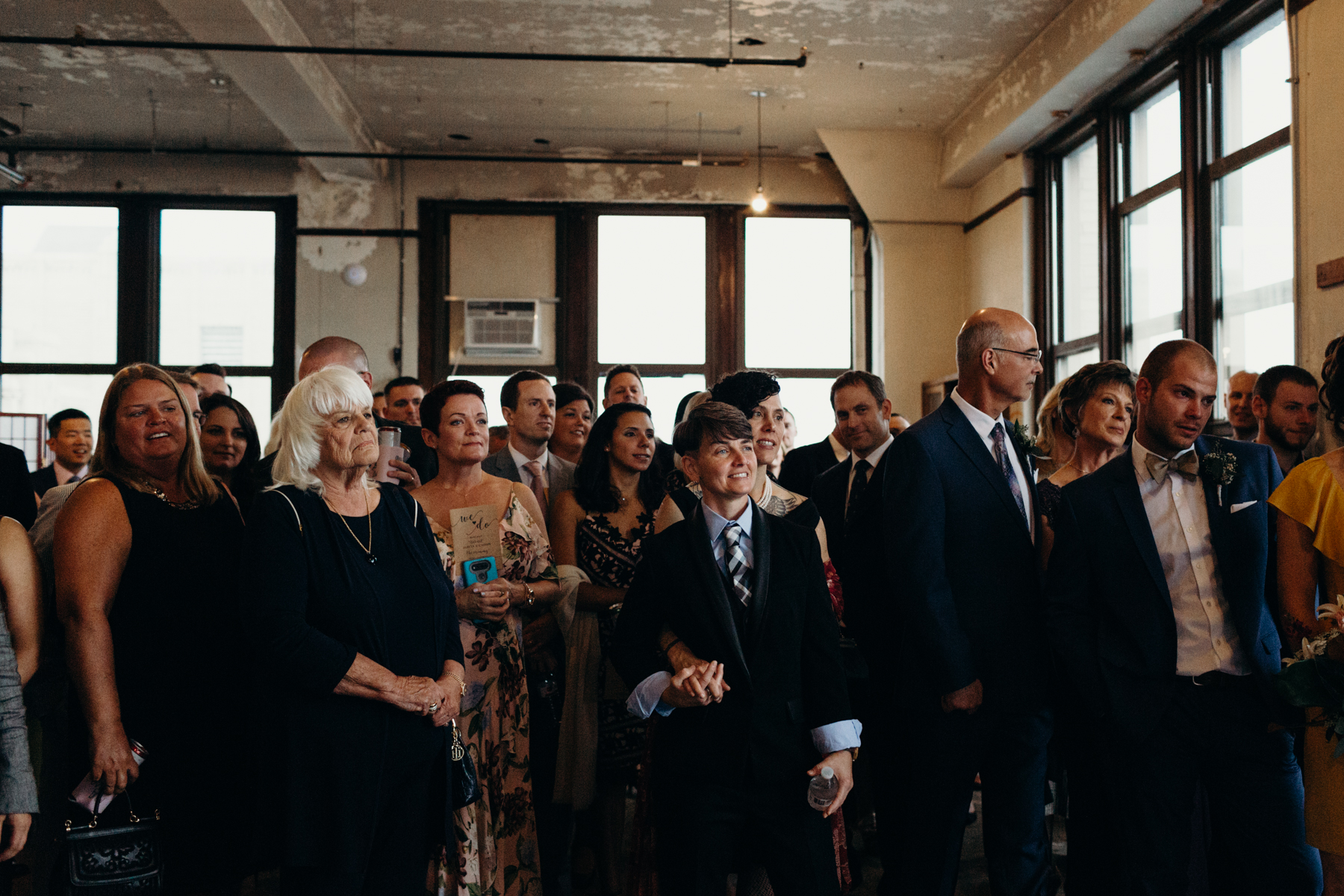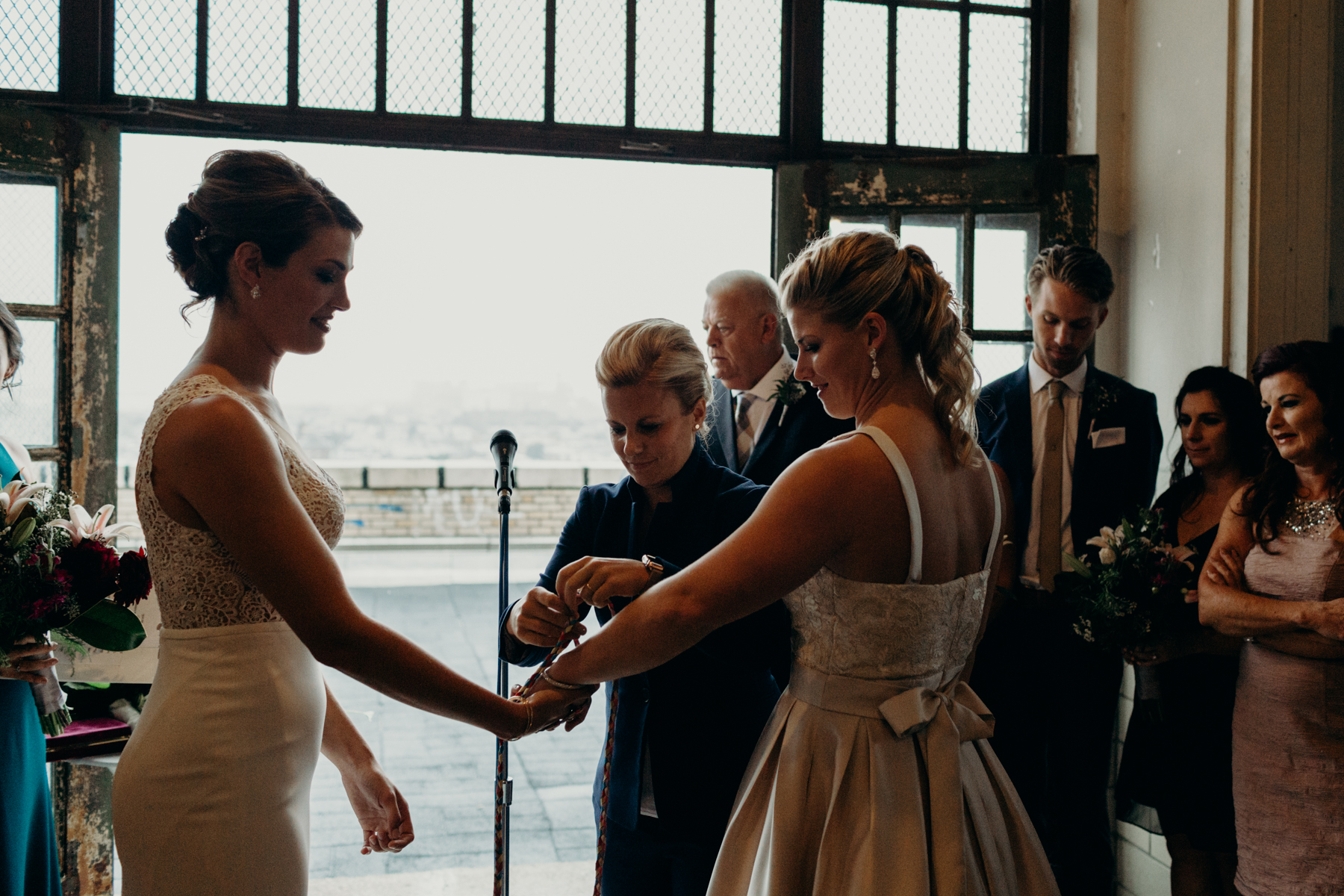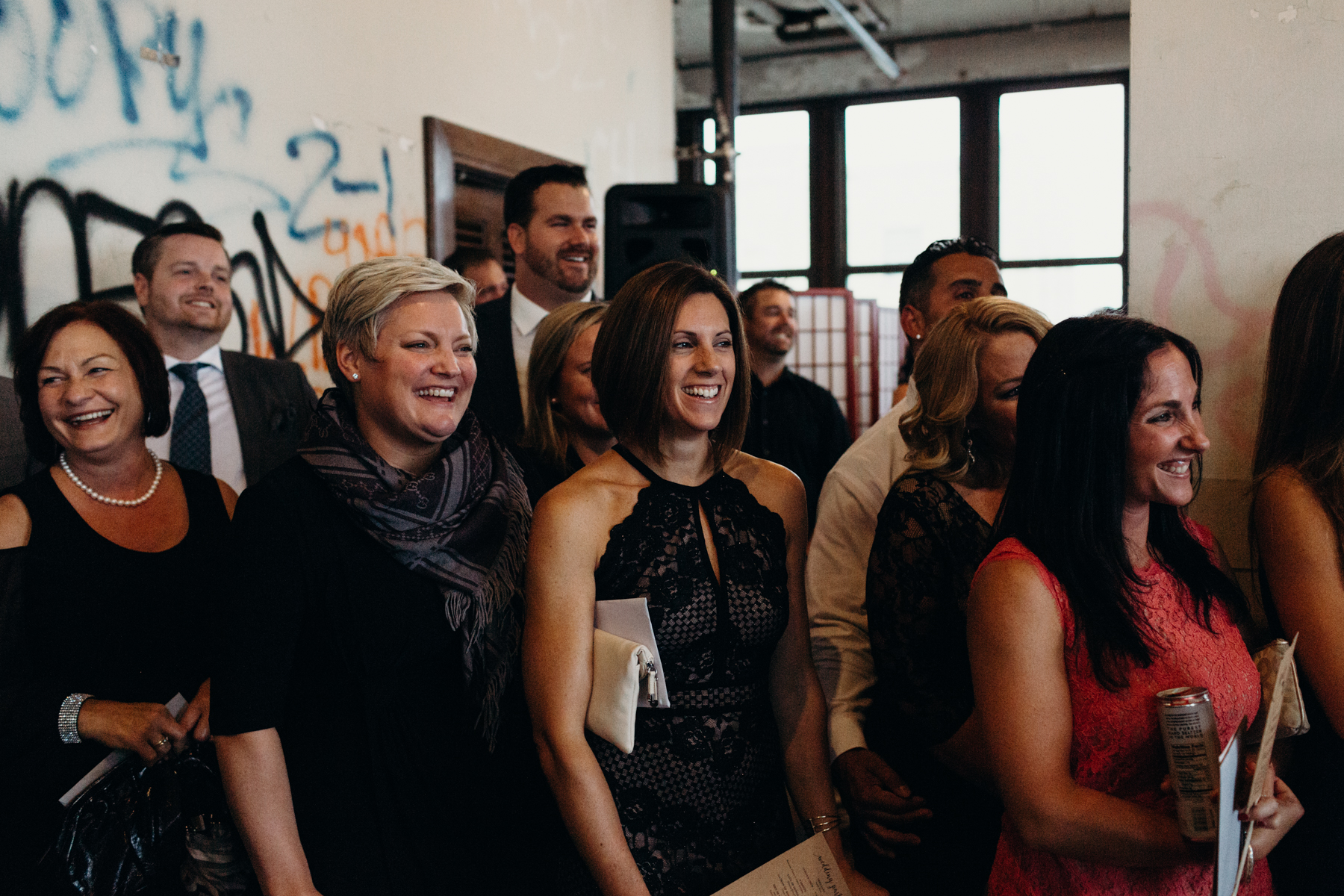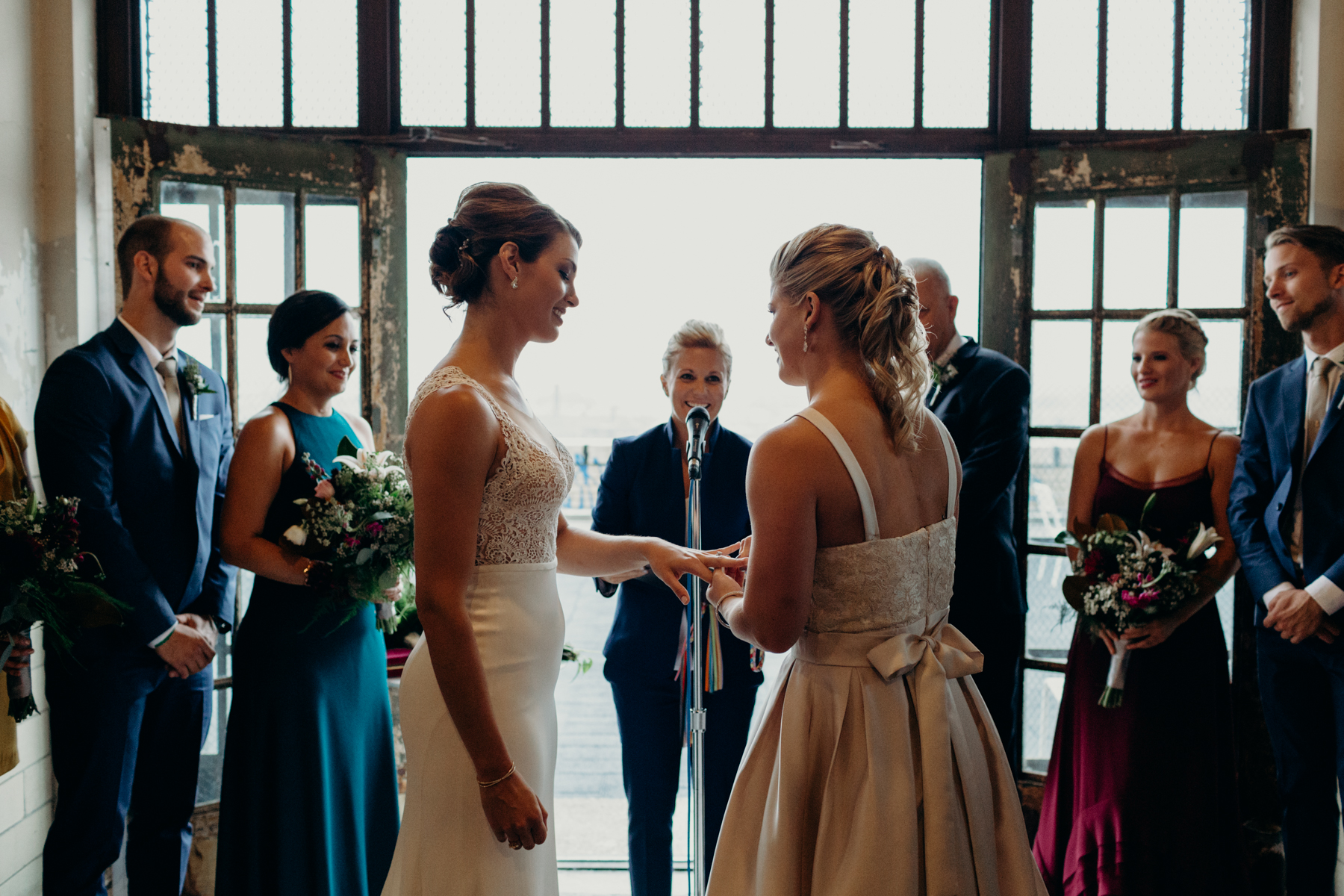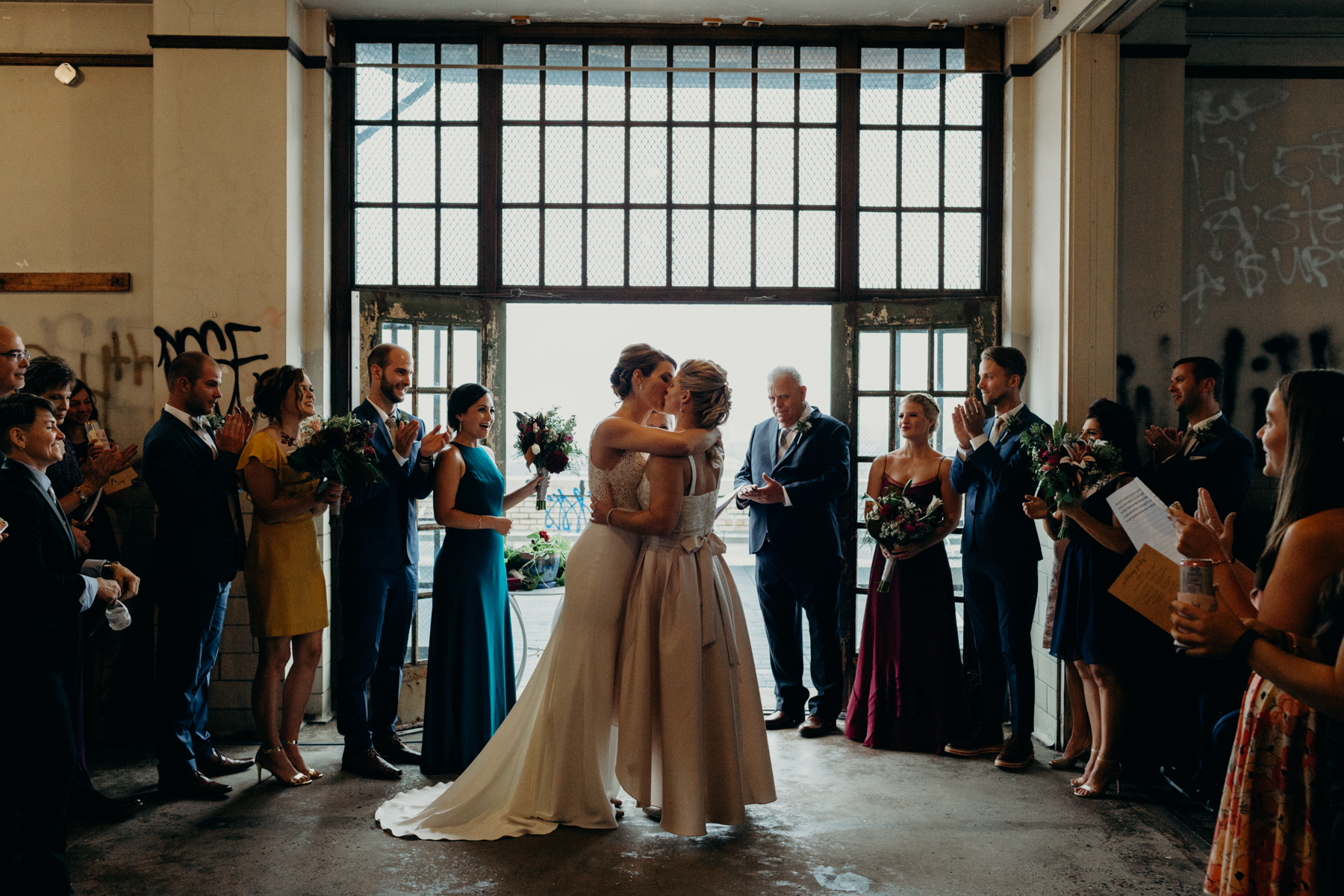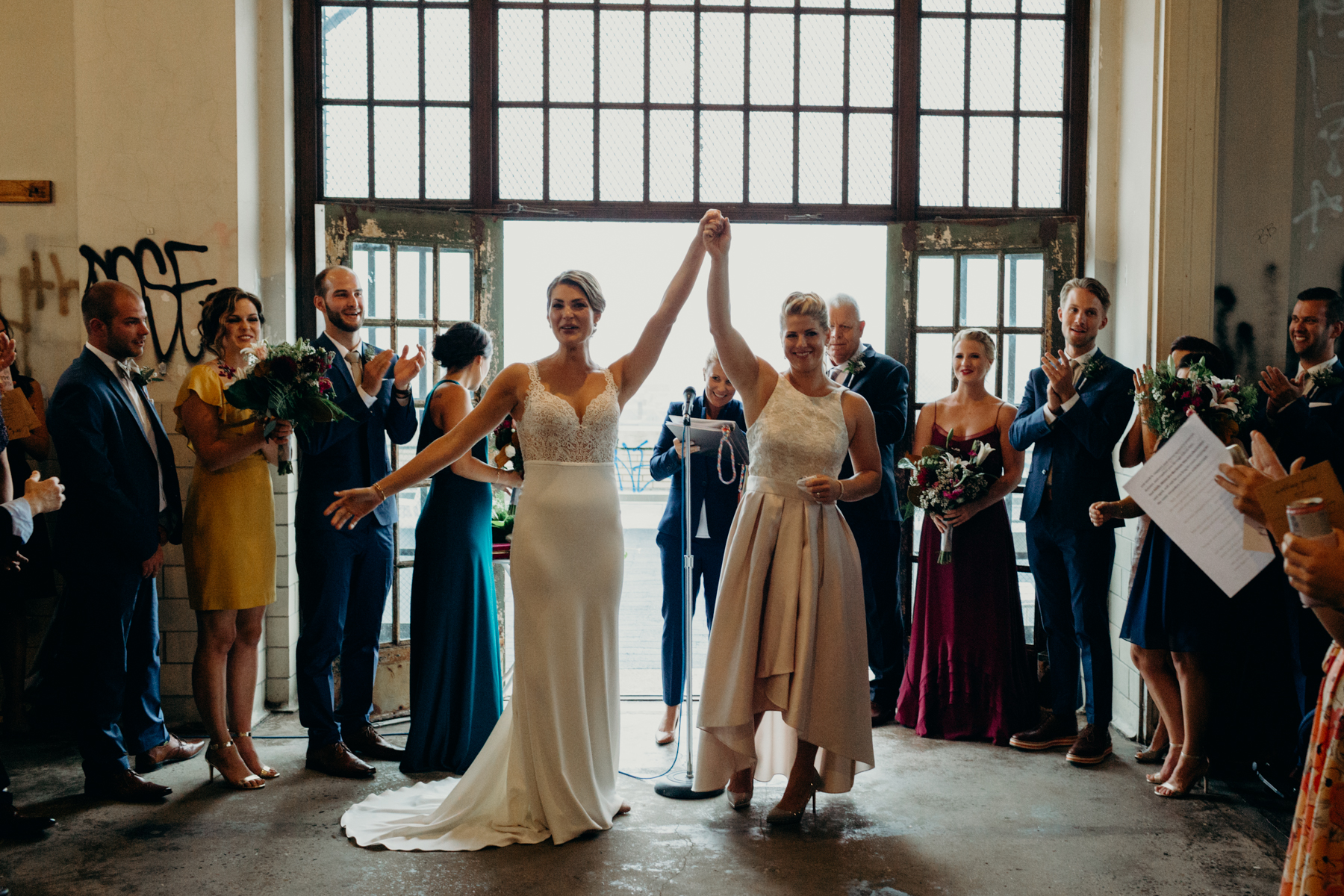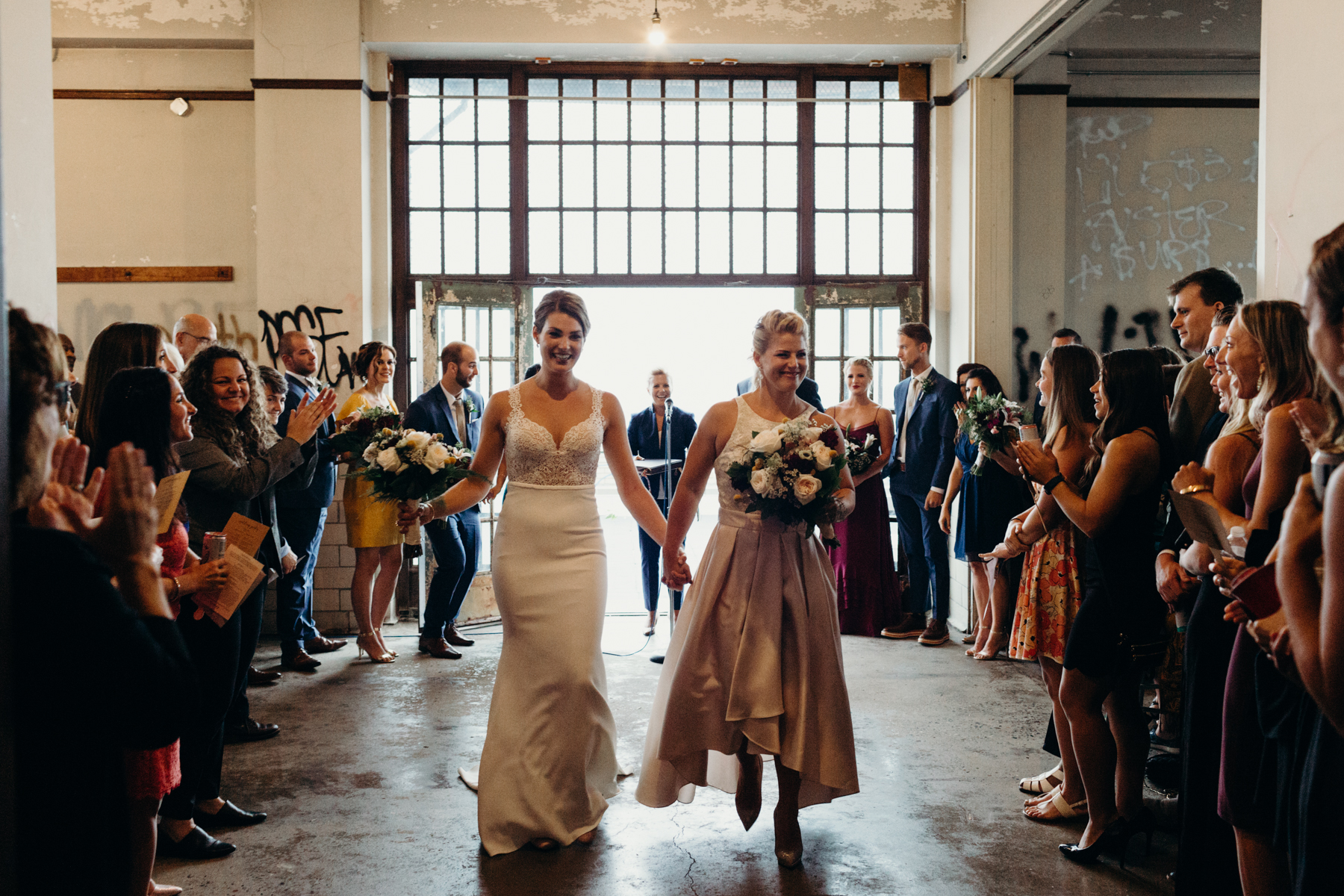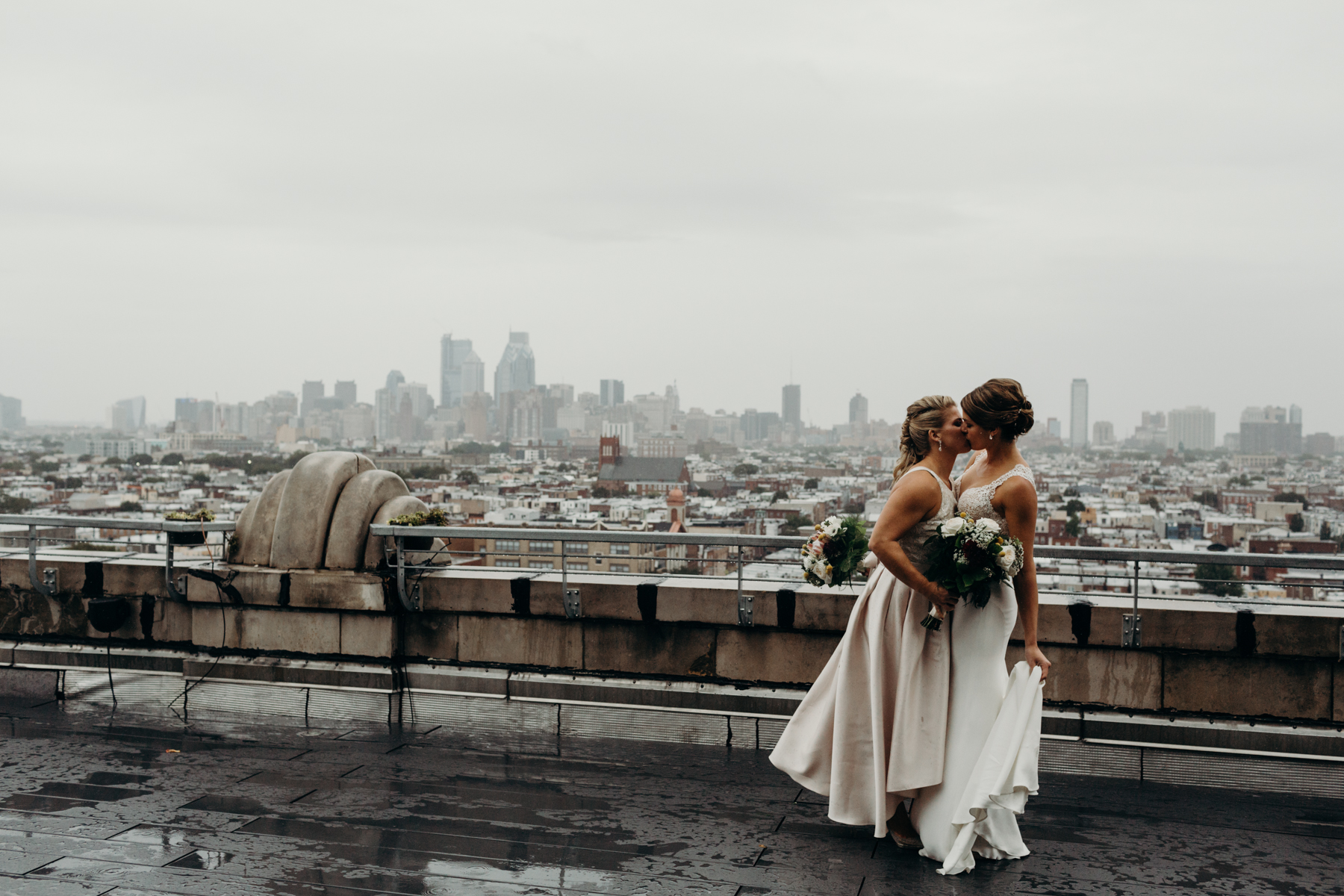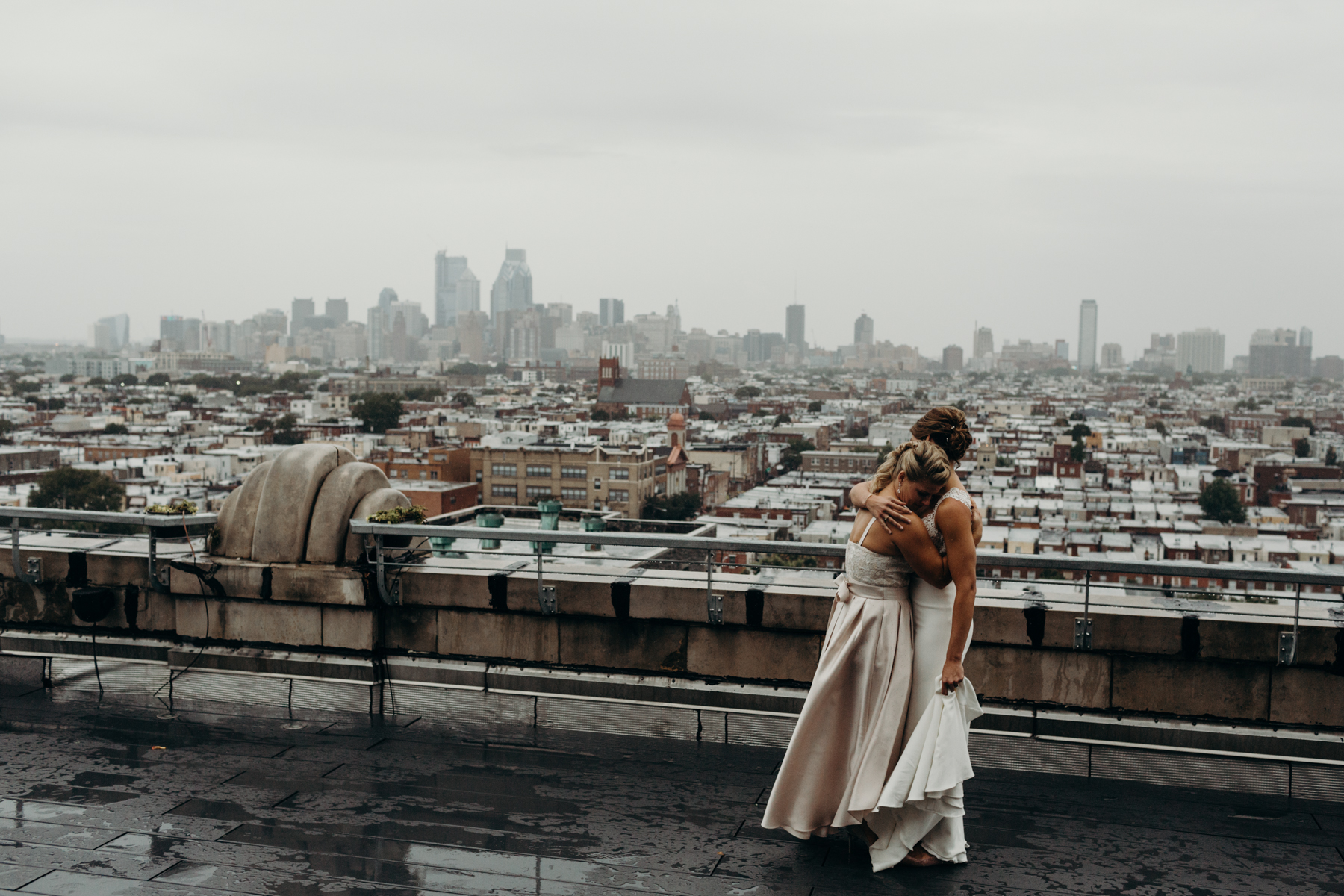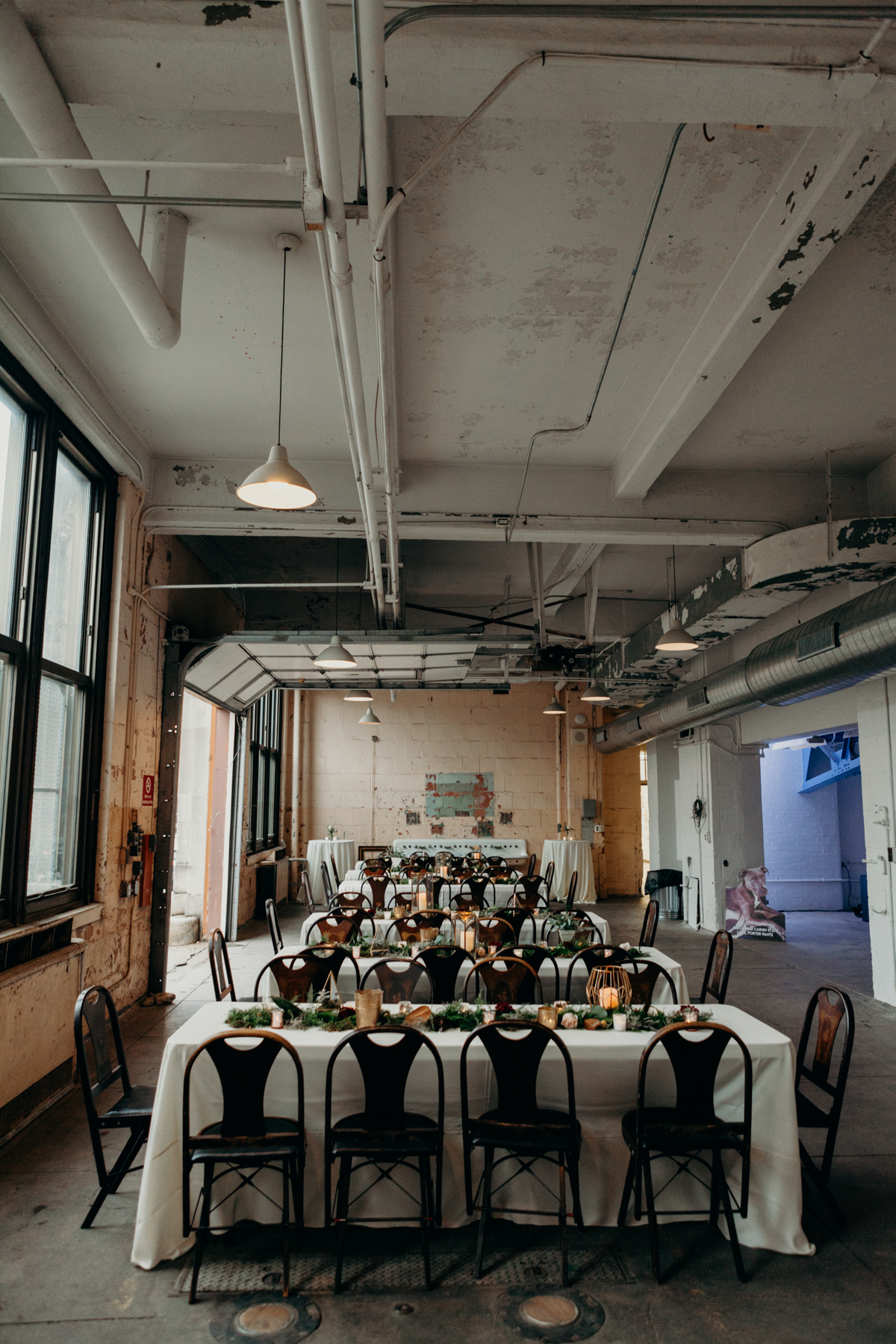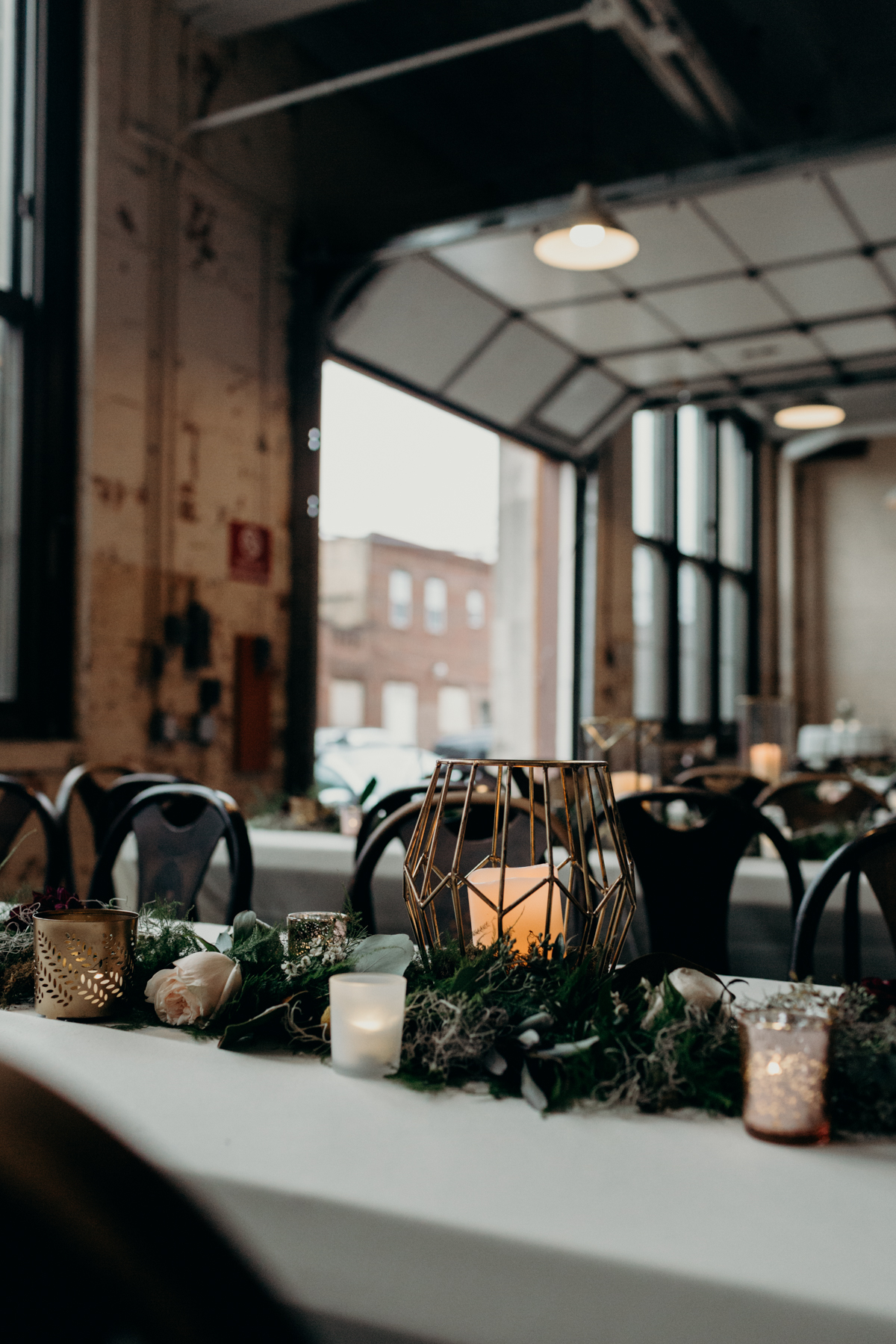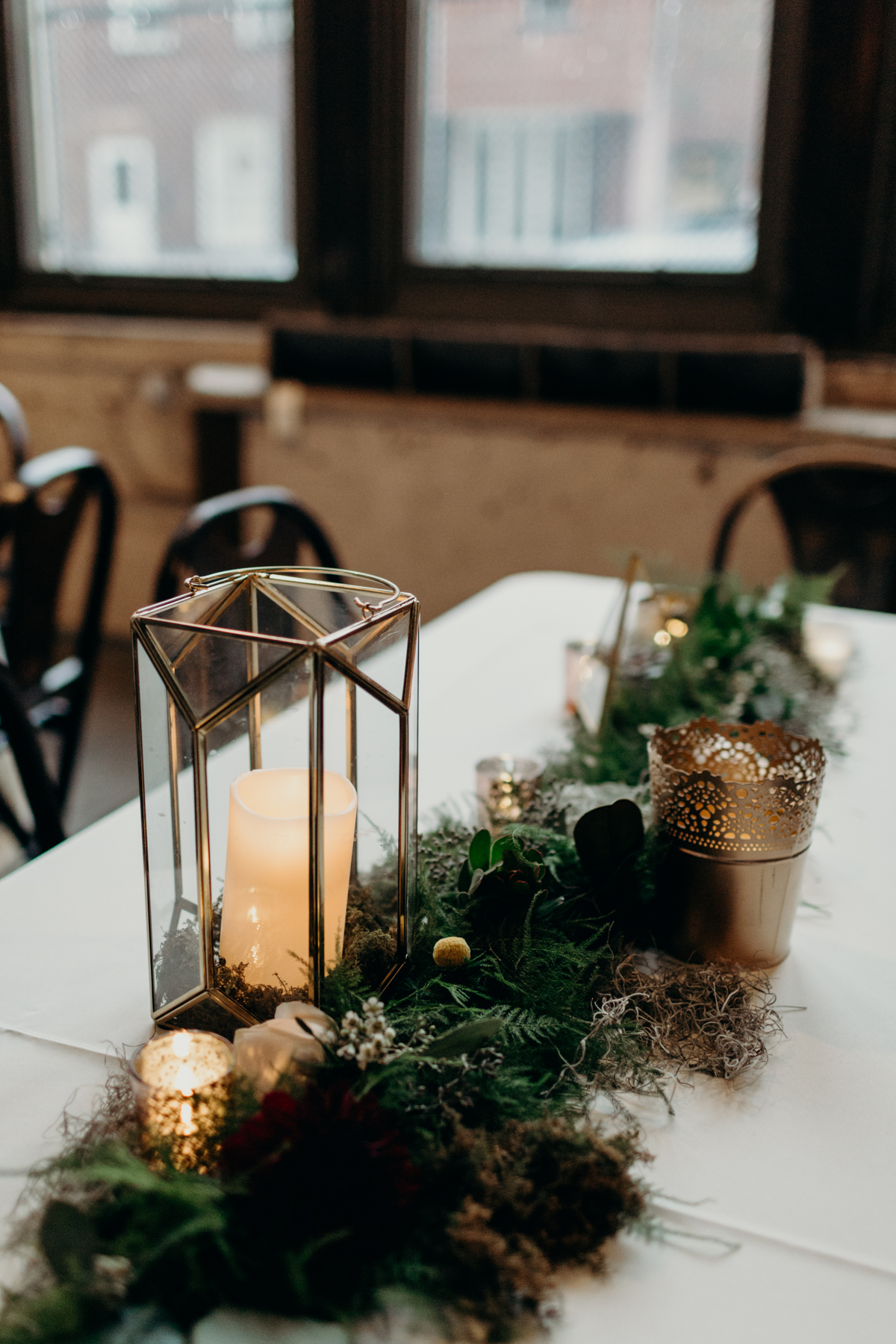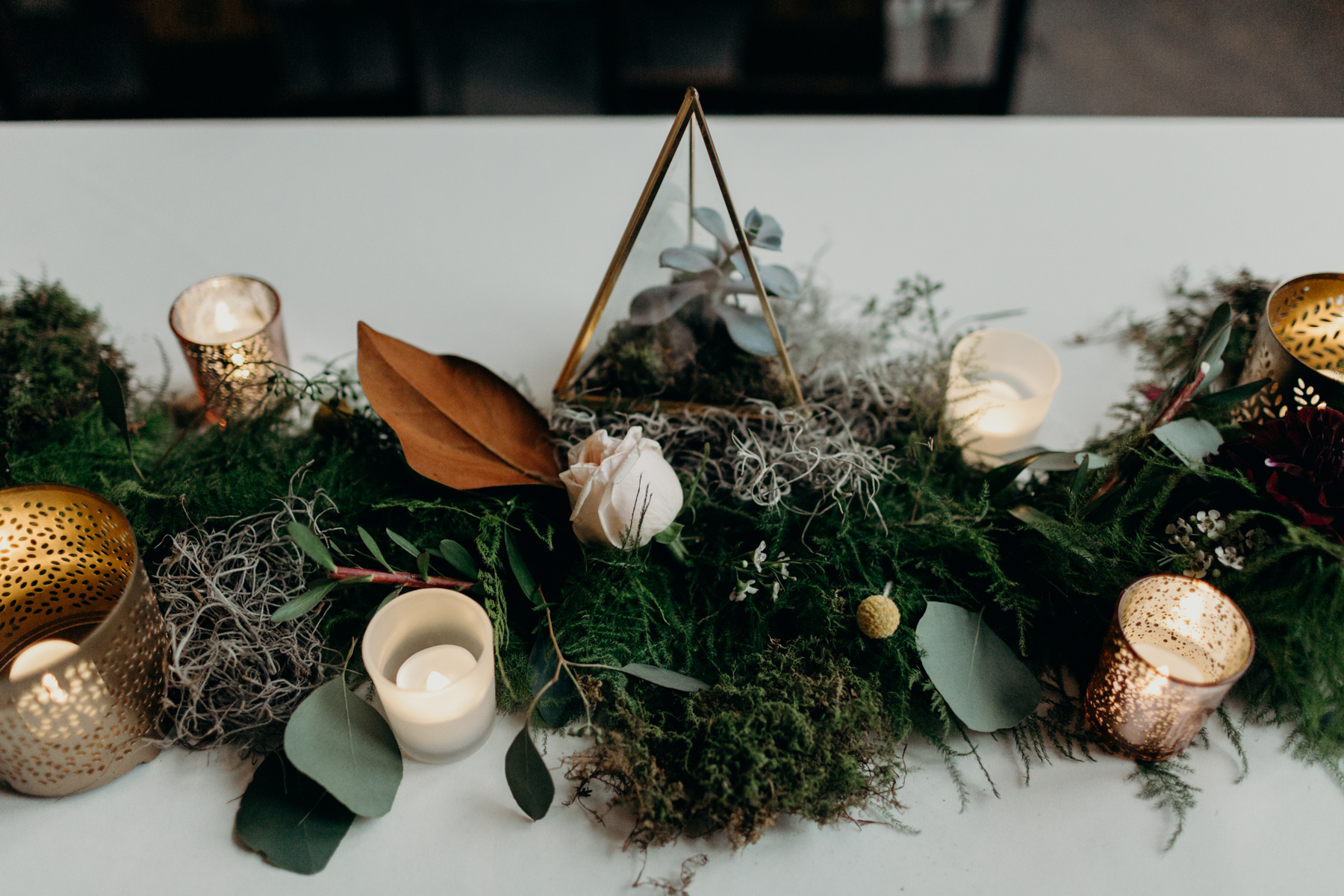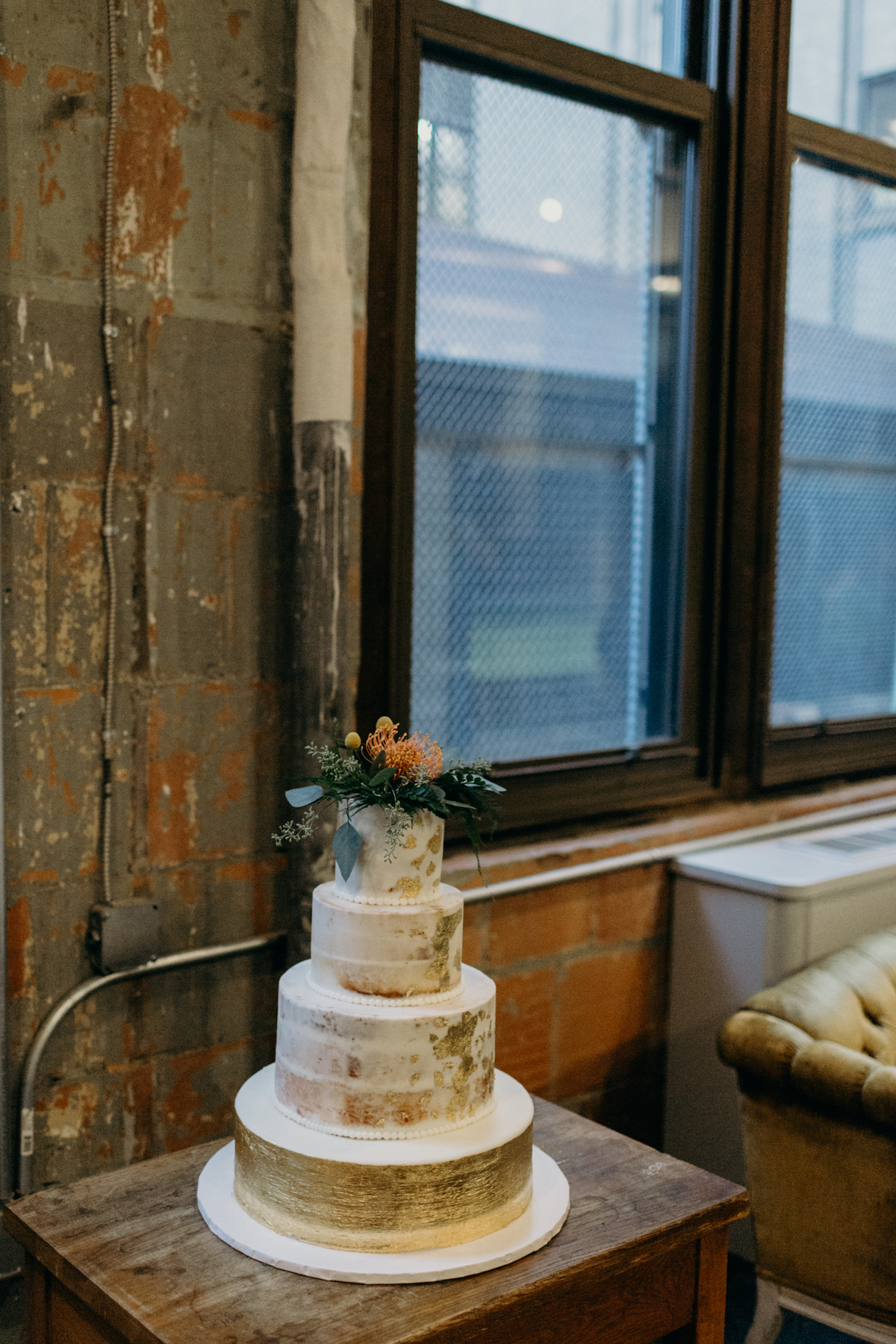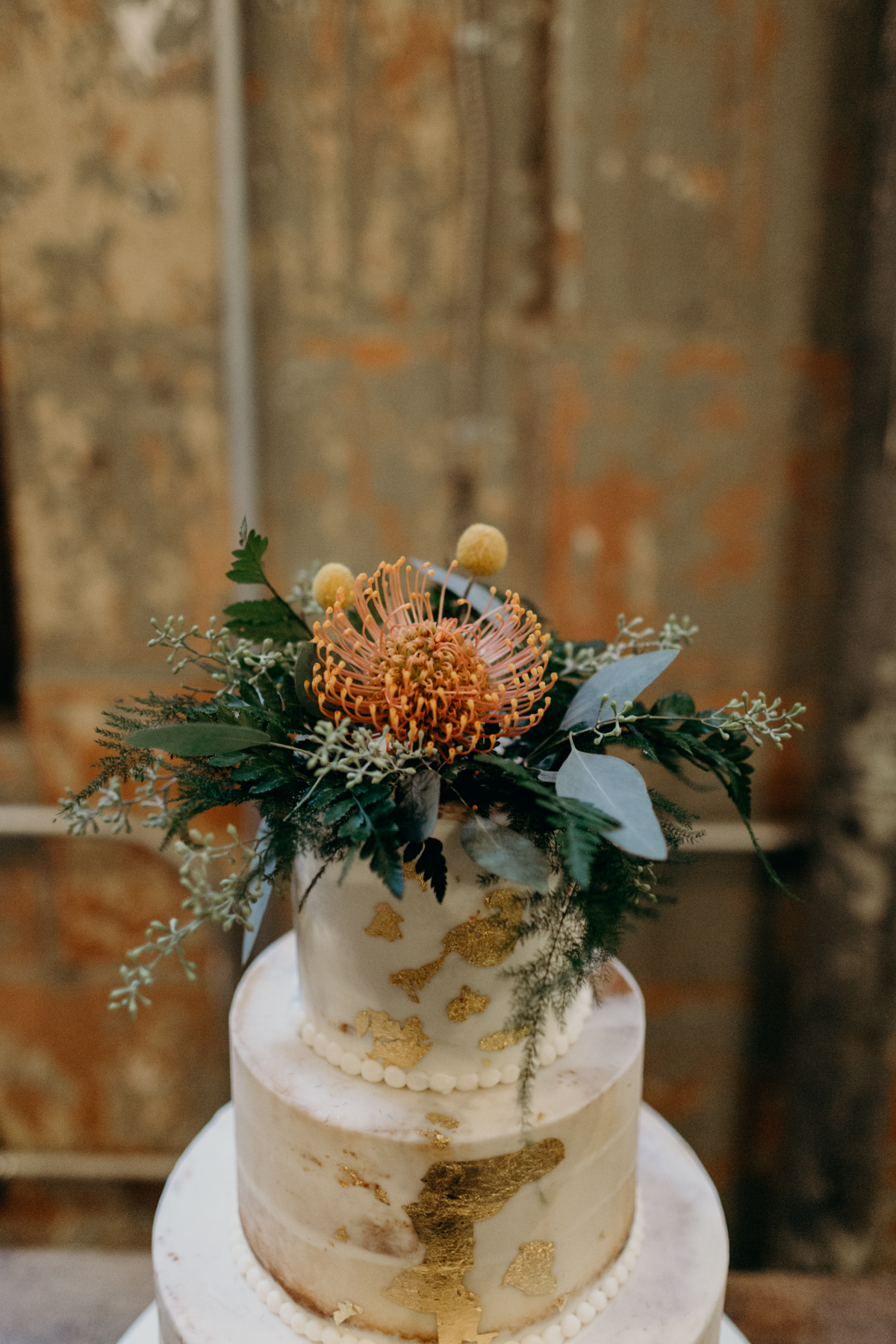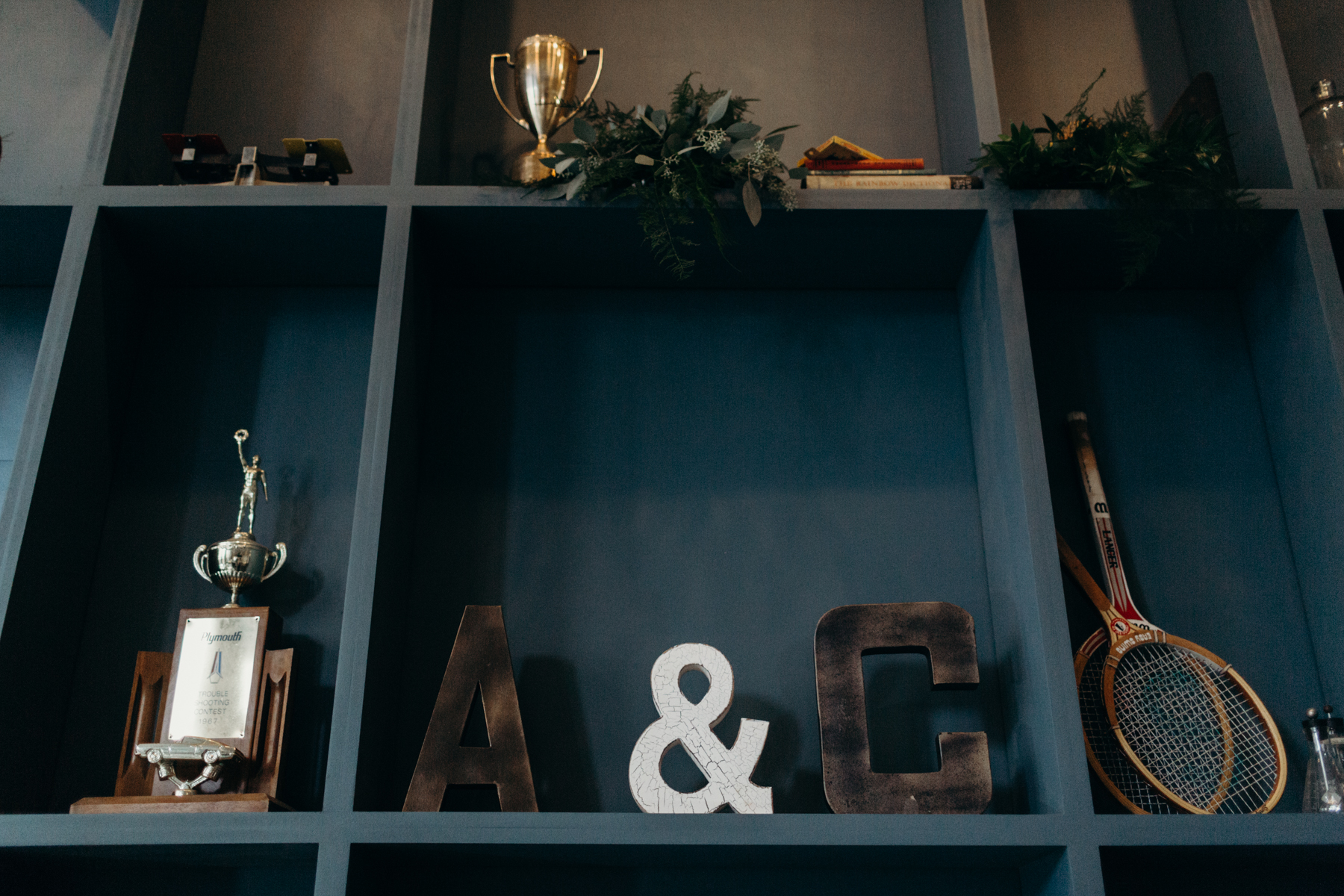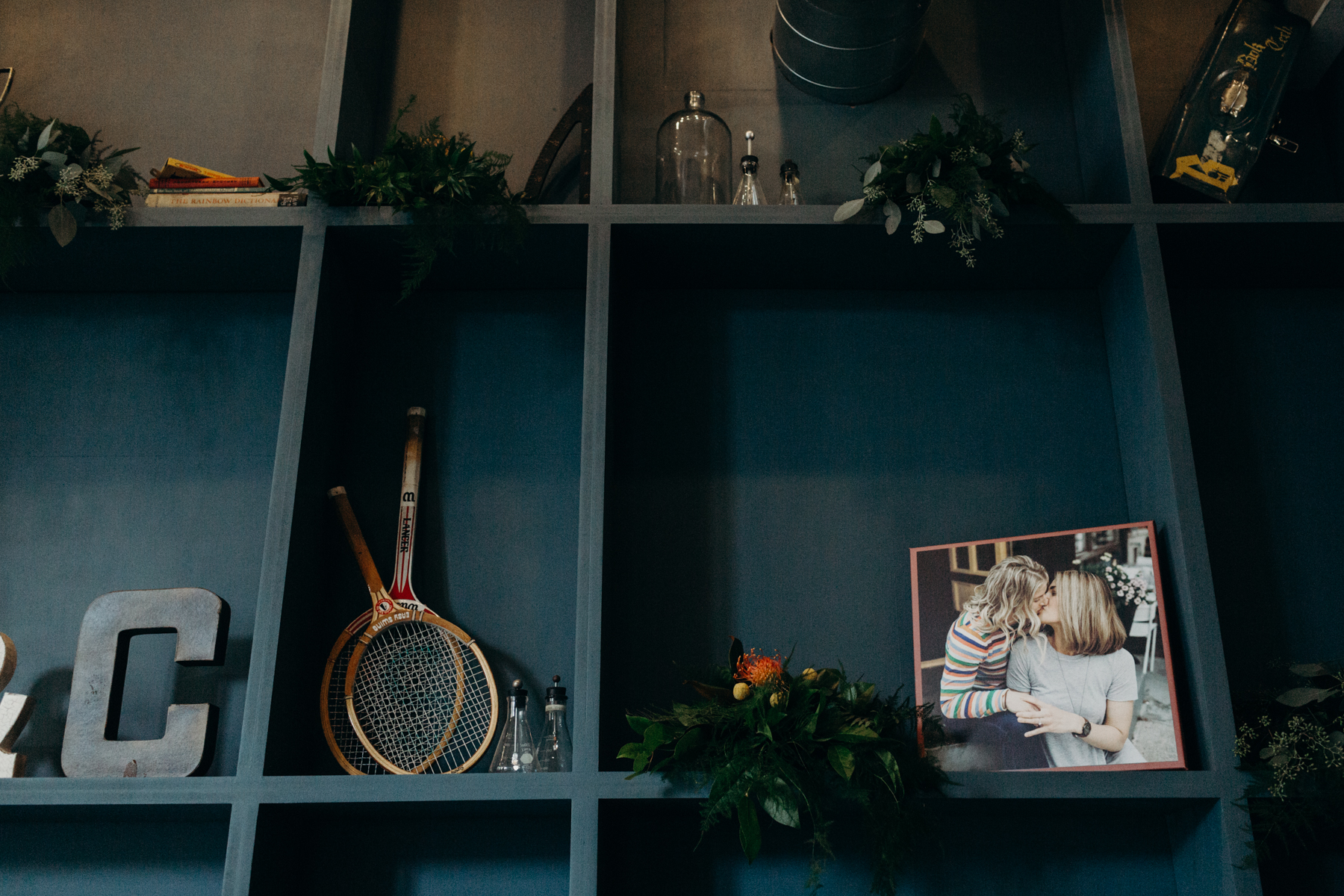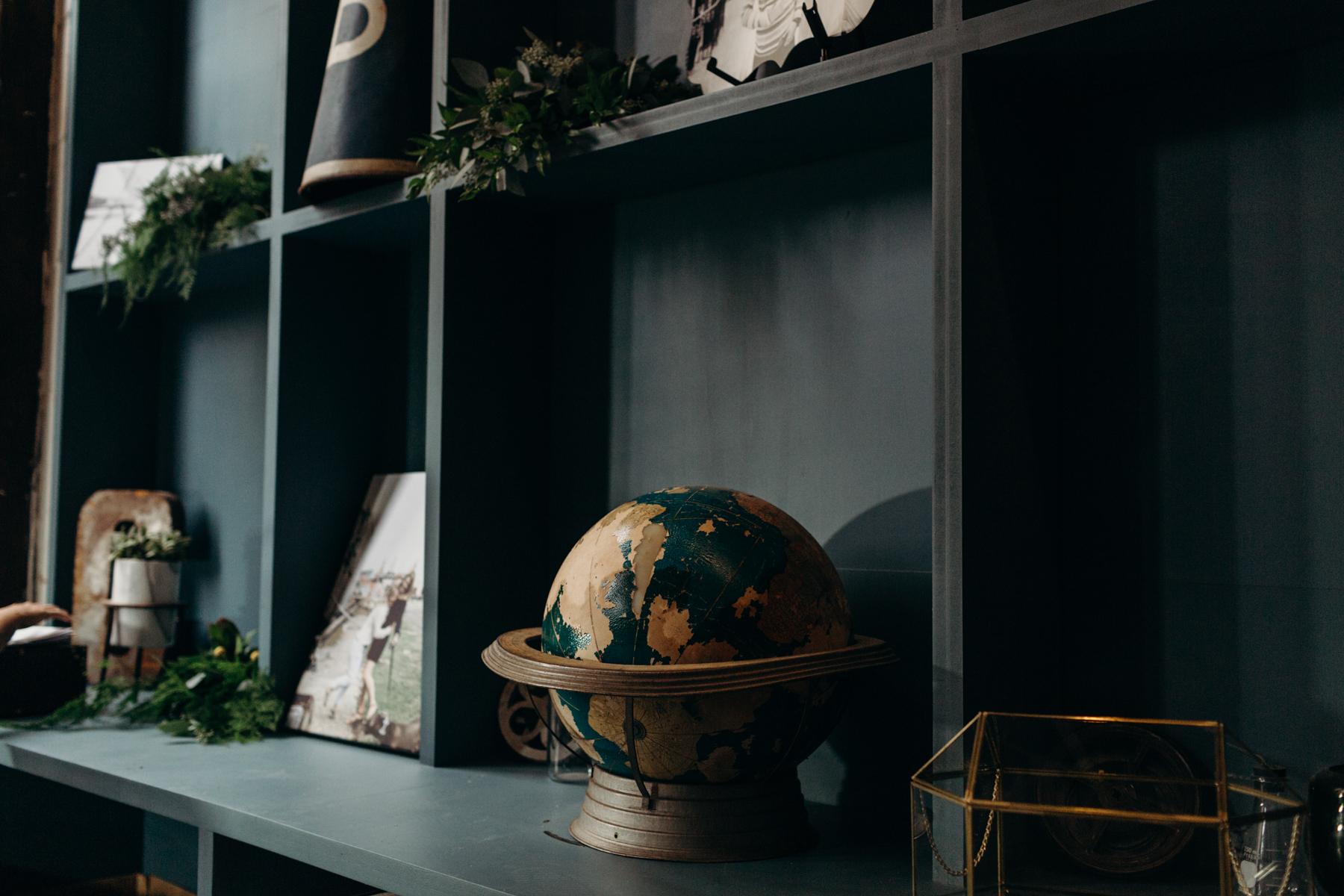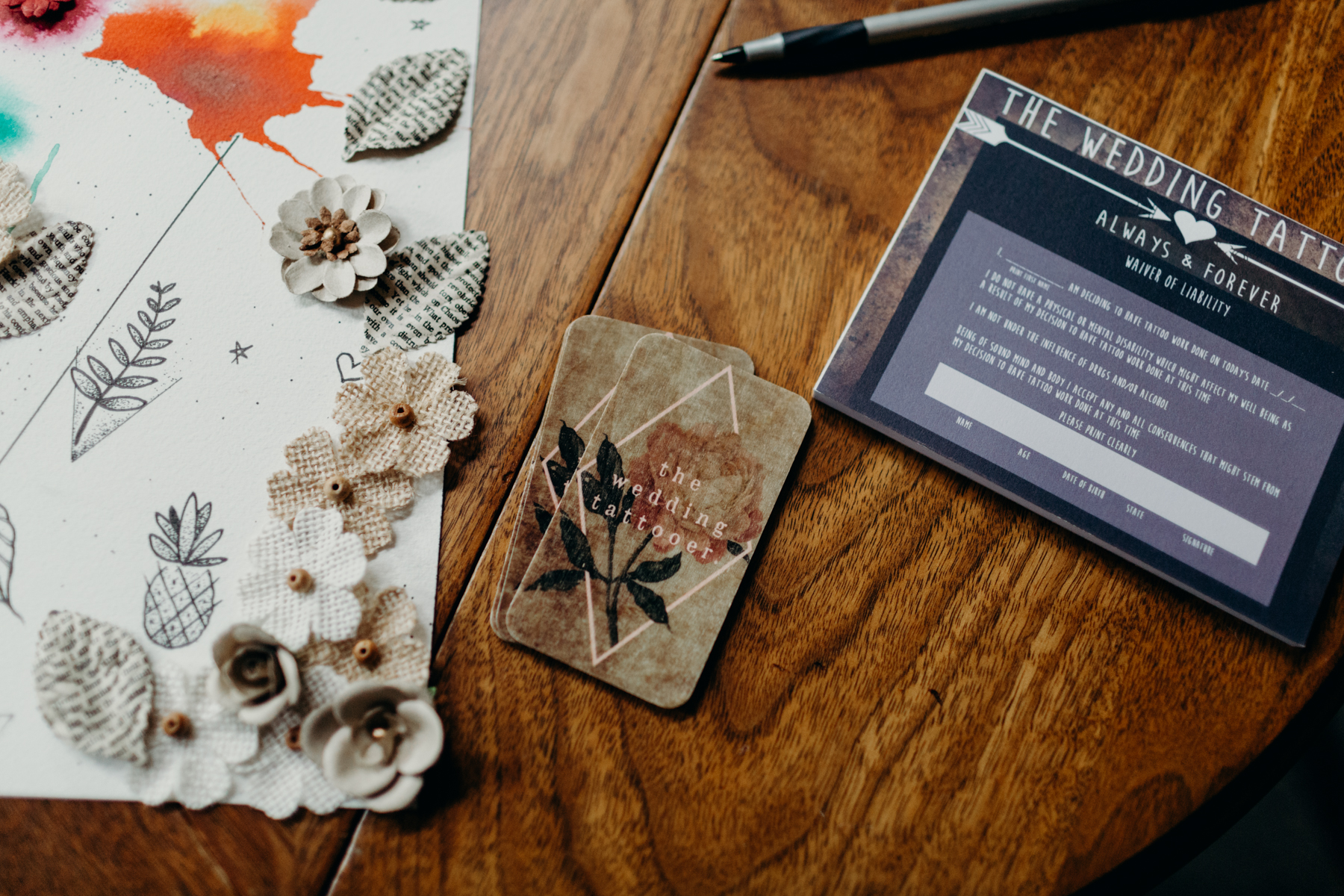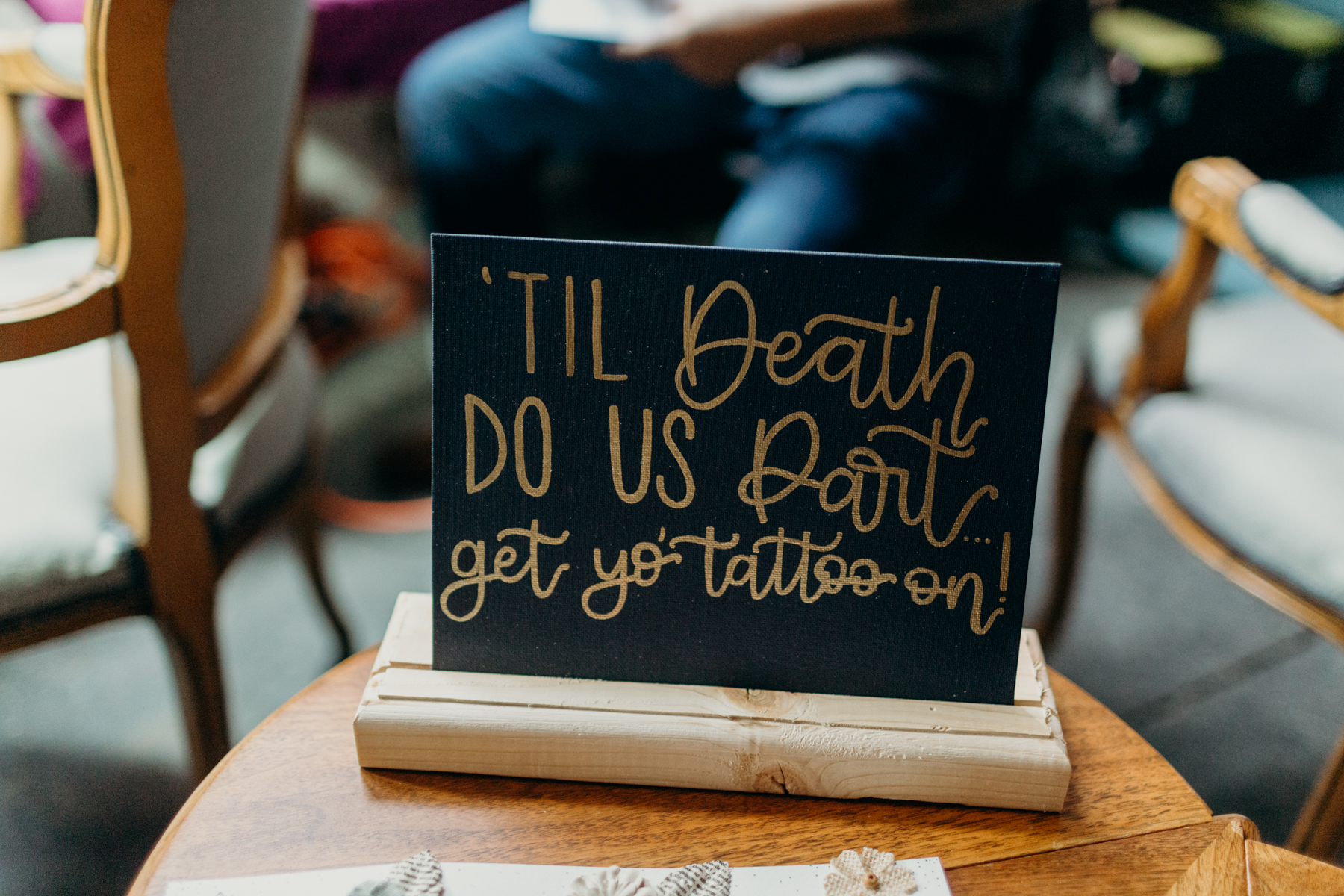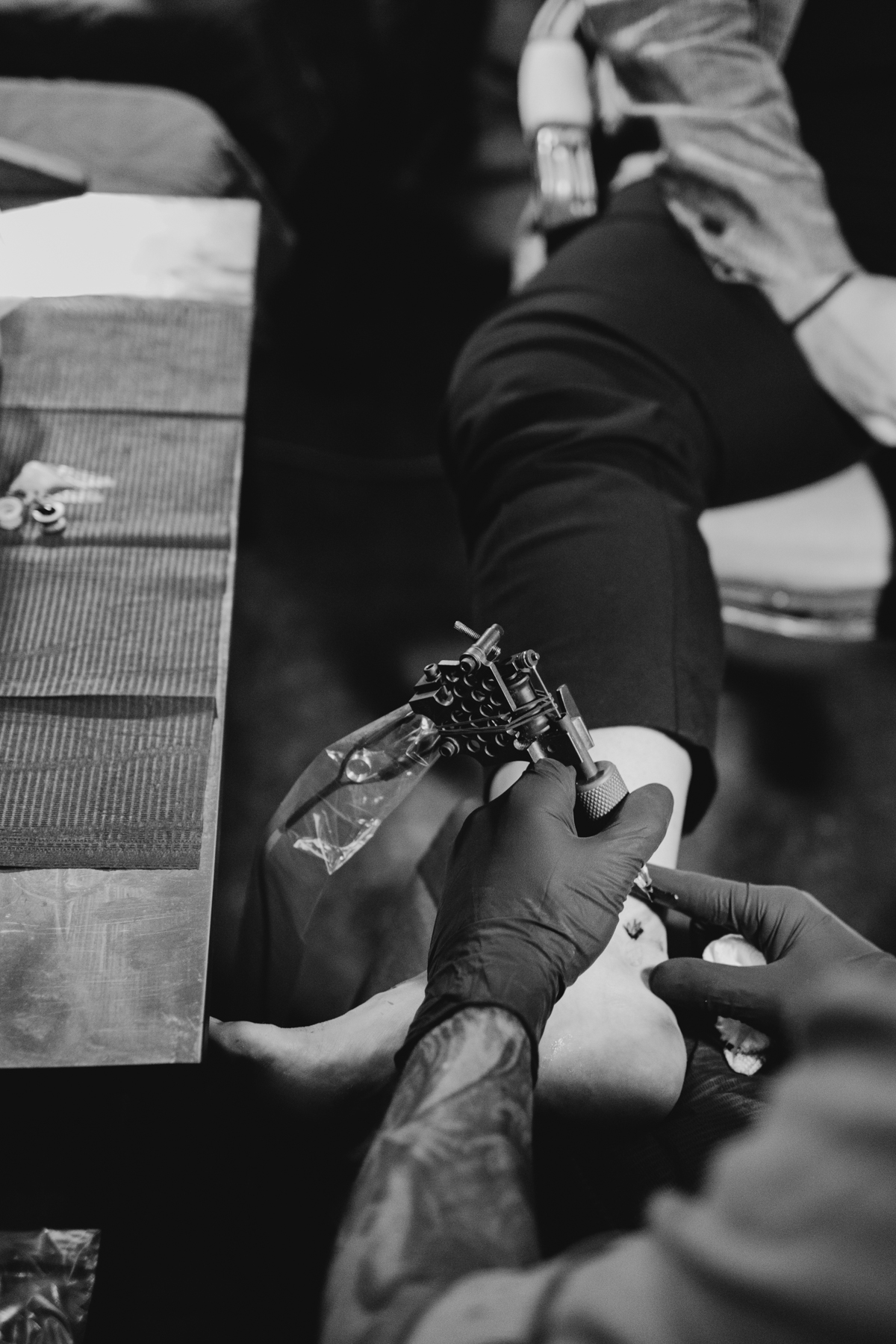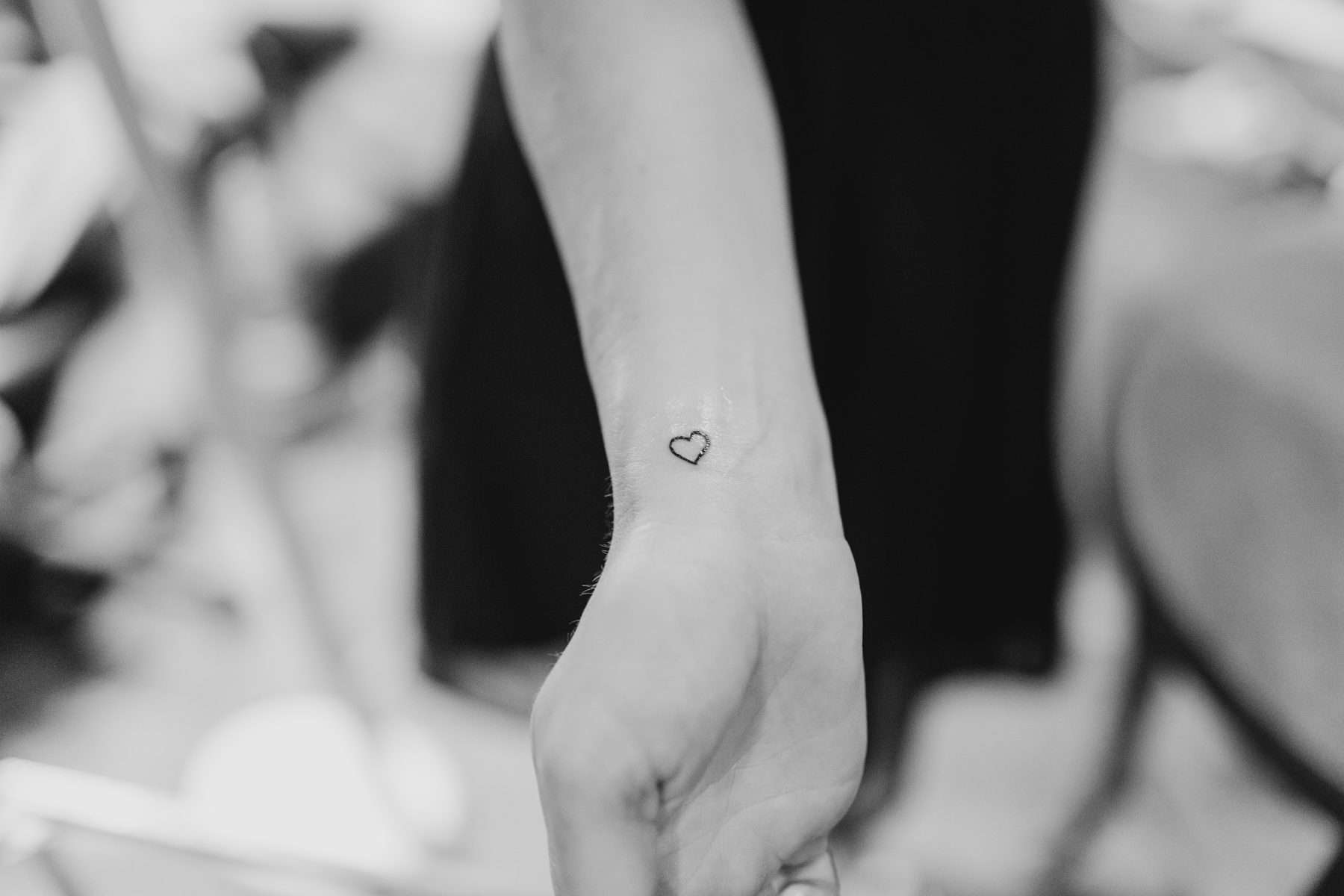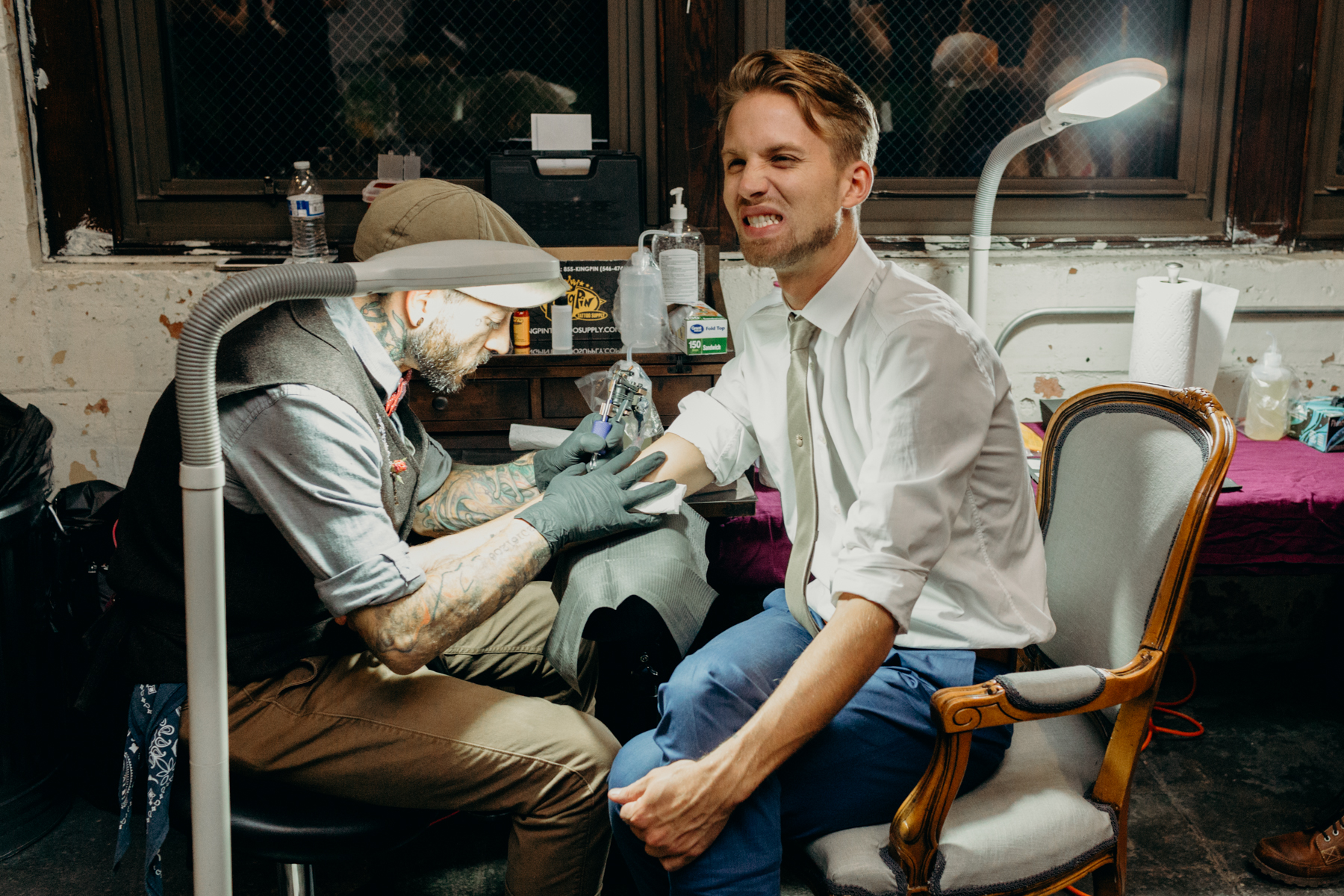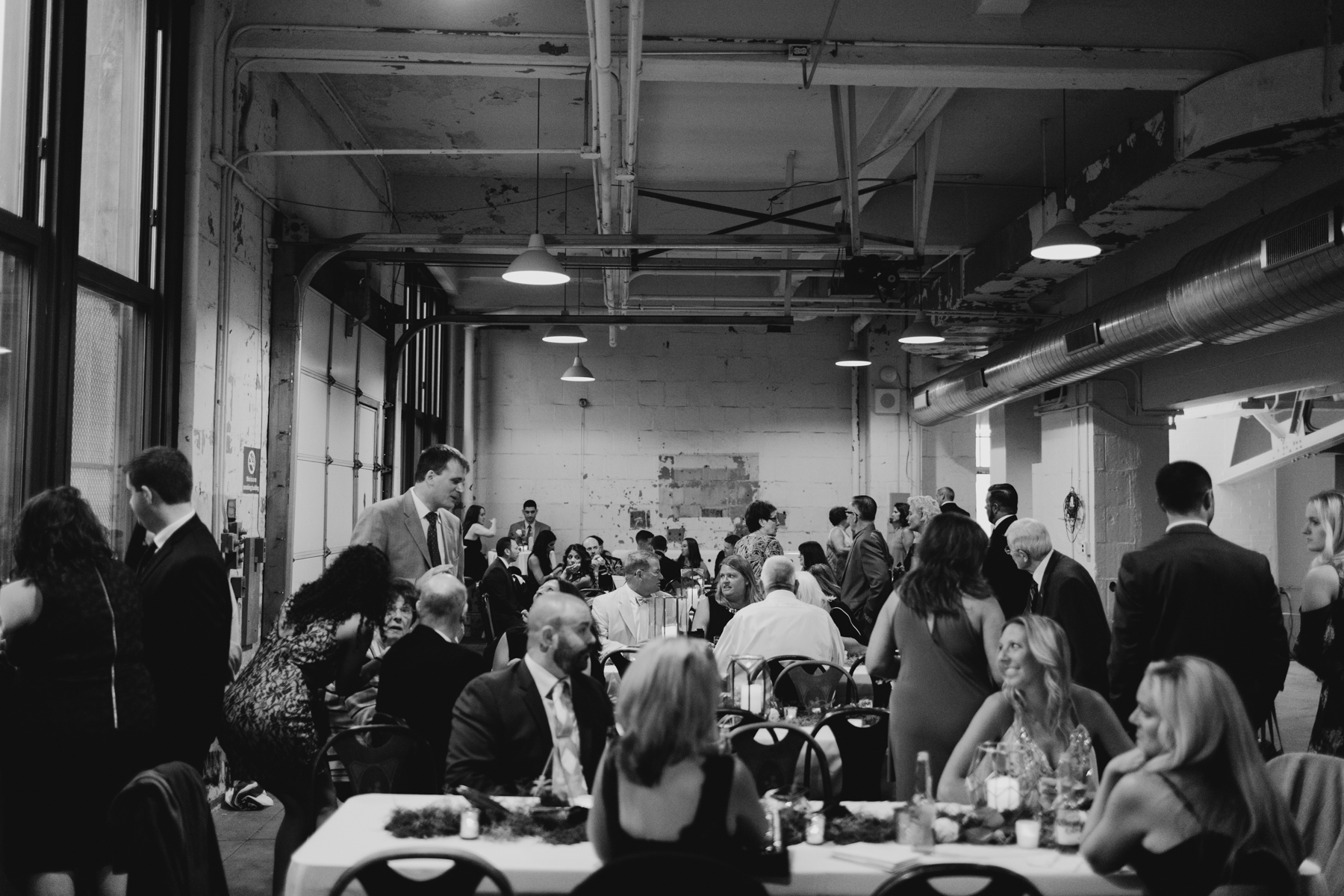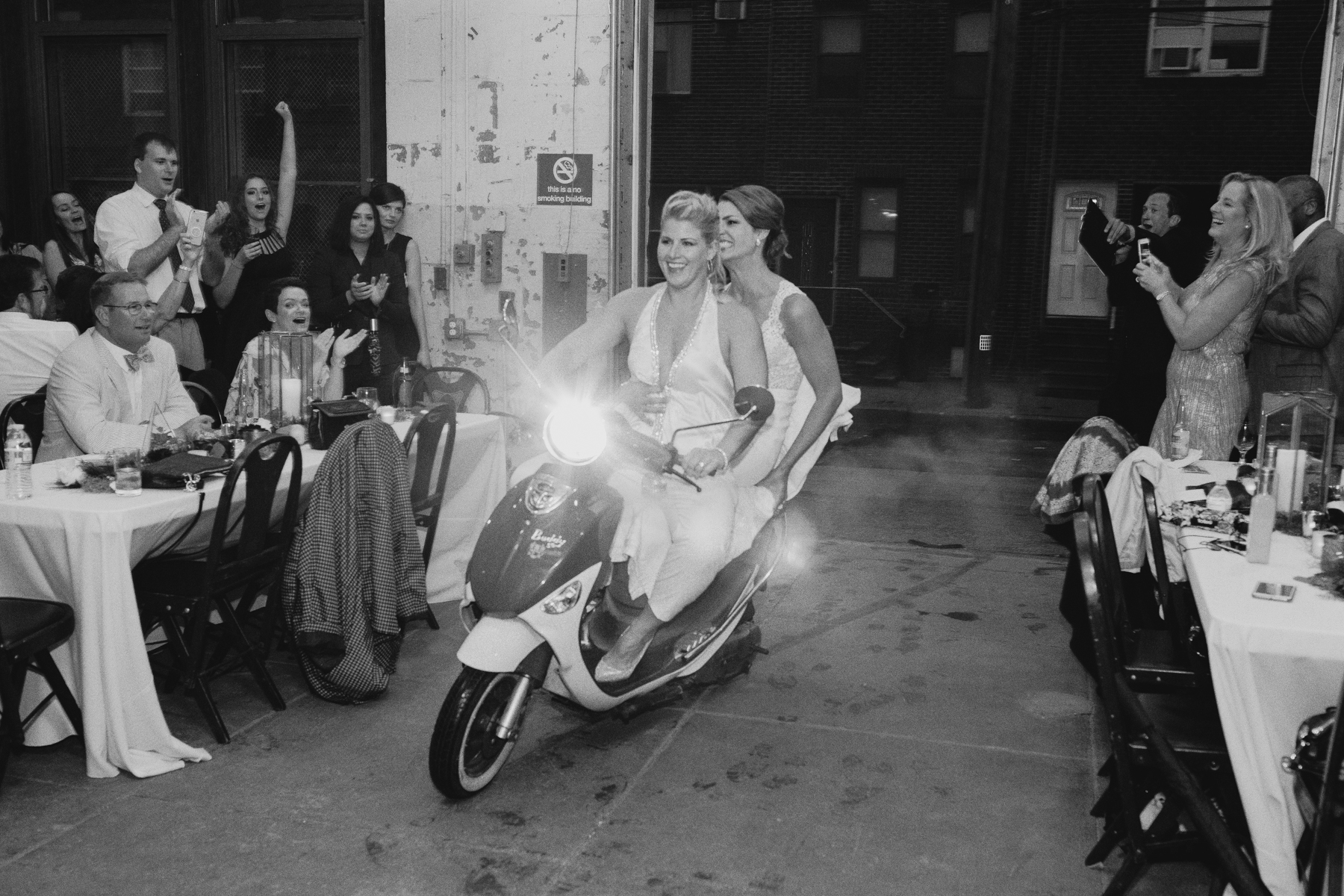 Their epic entrance!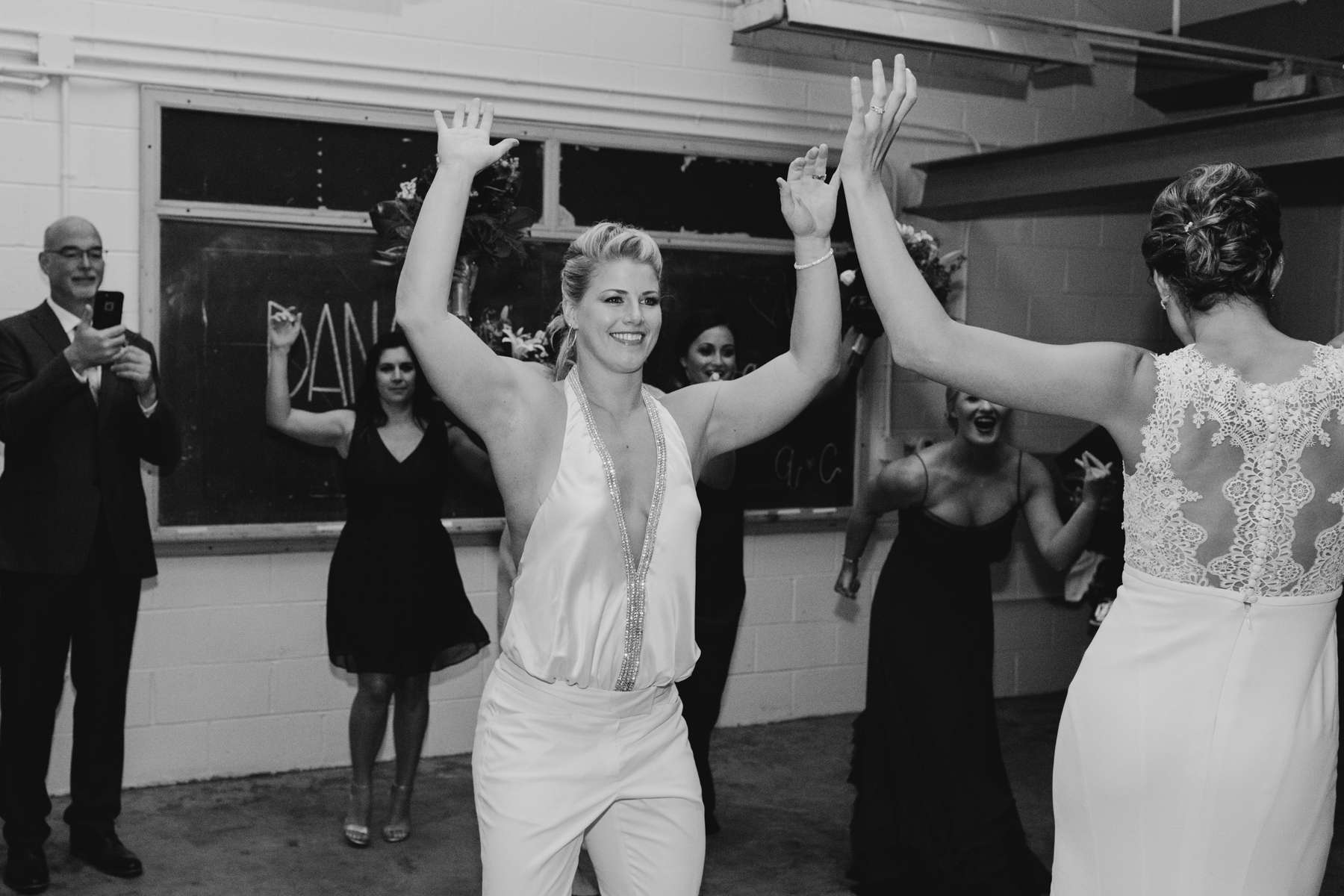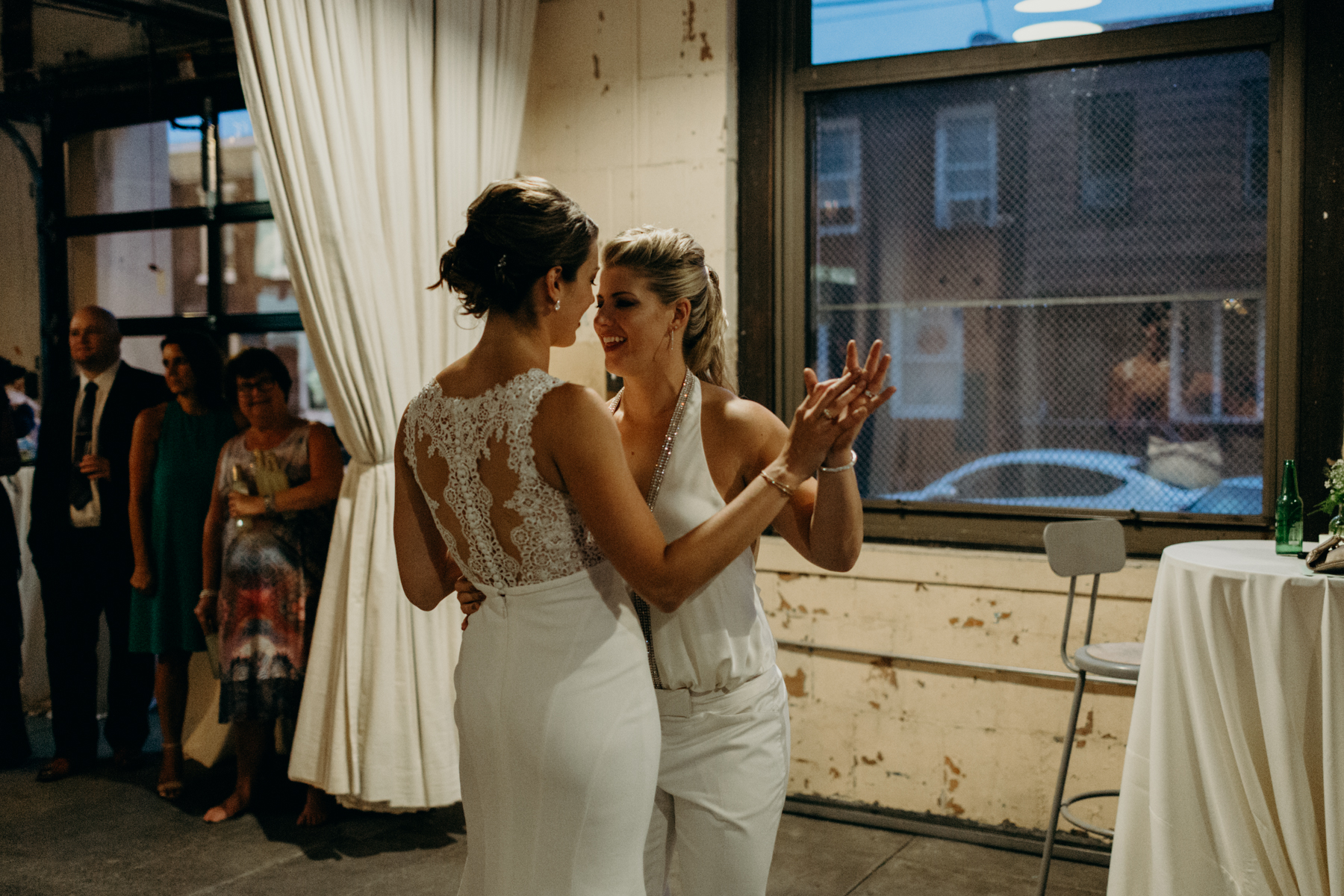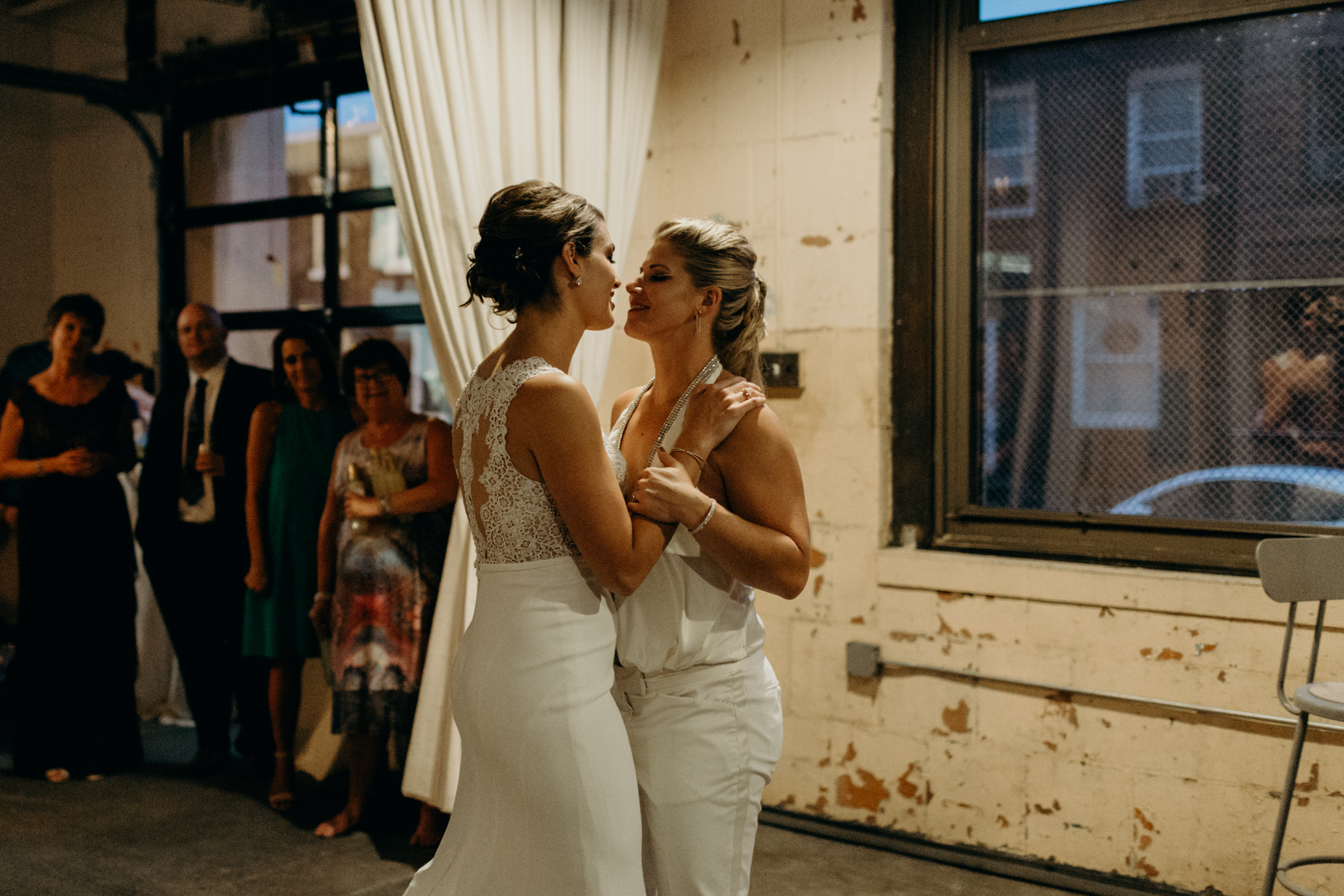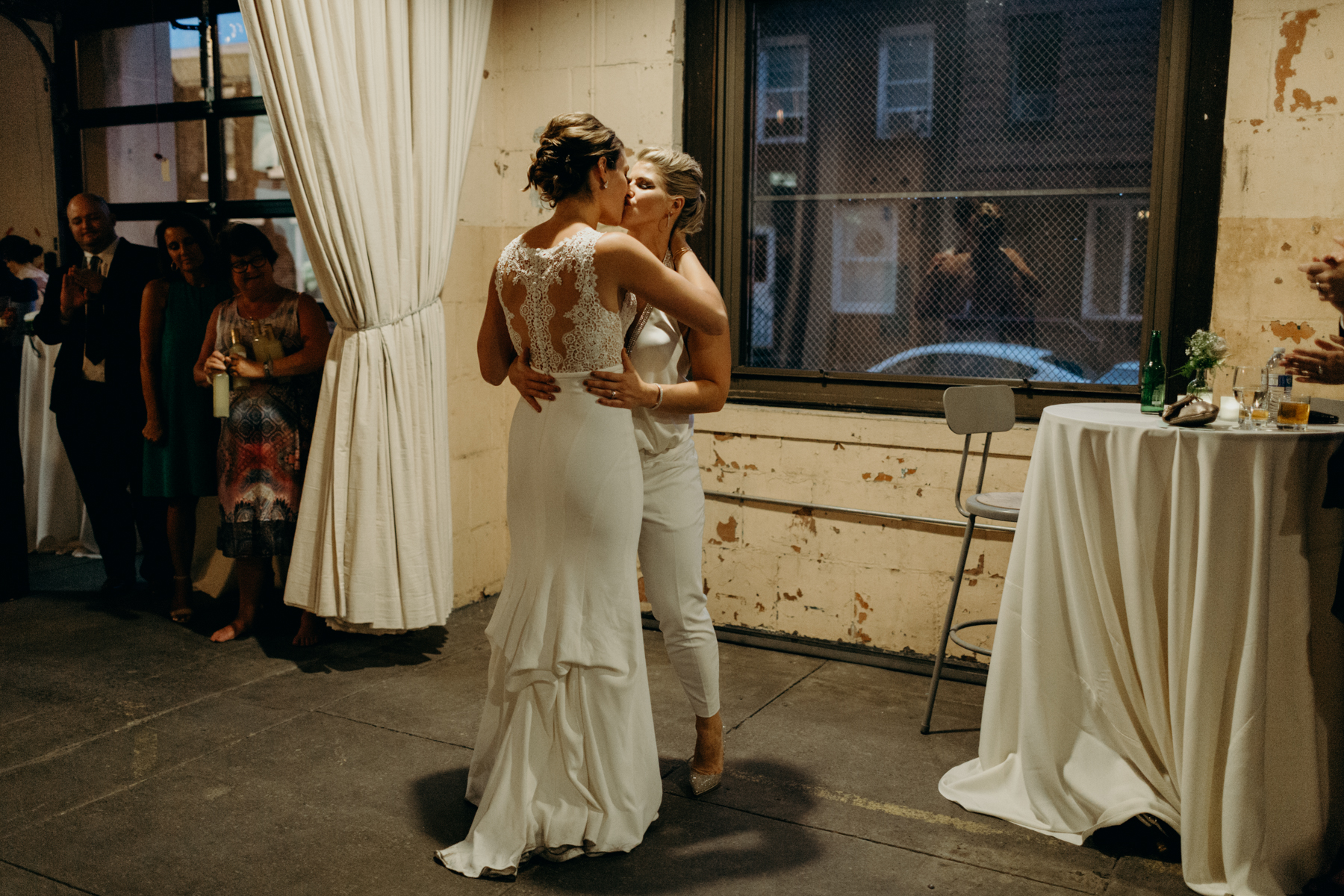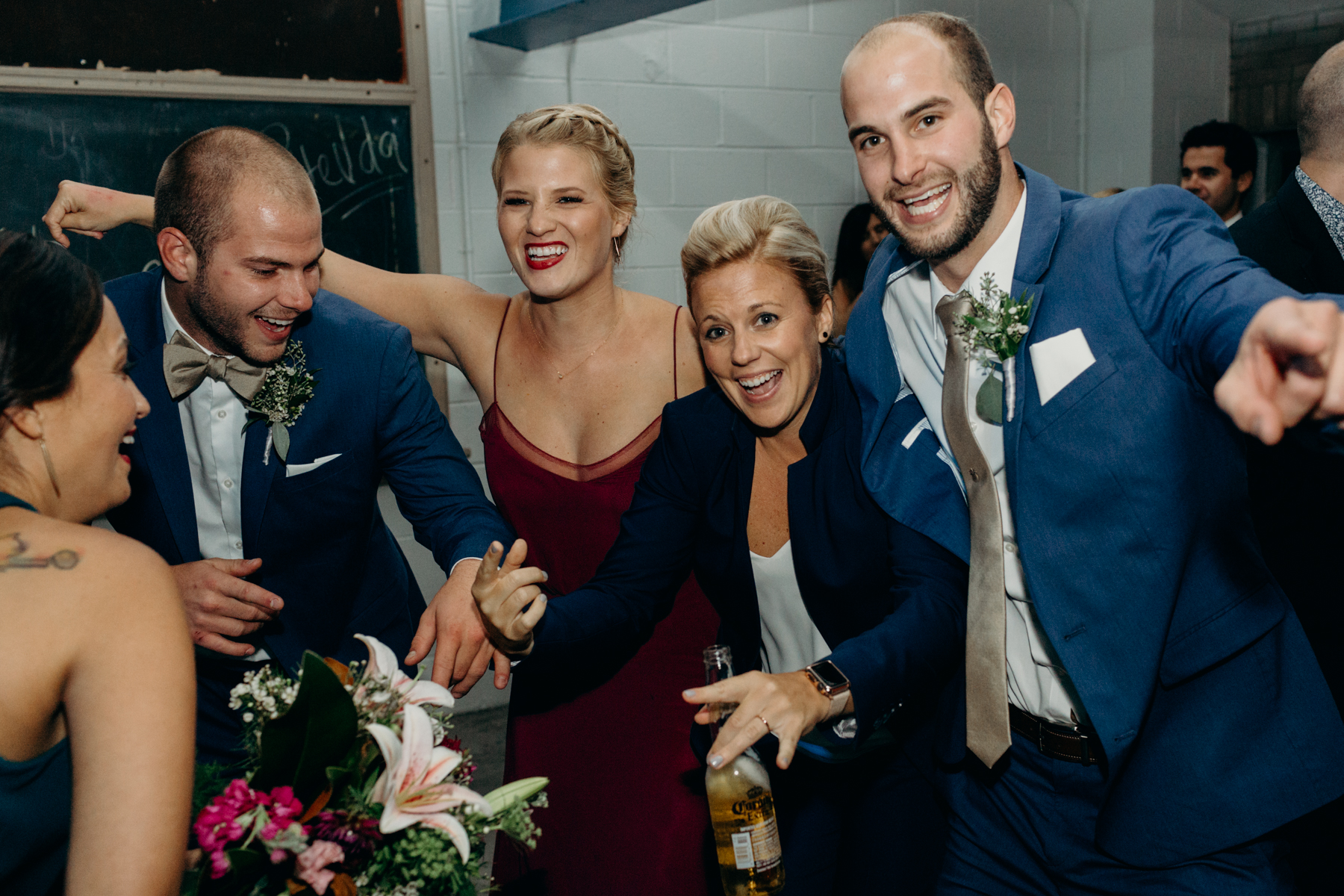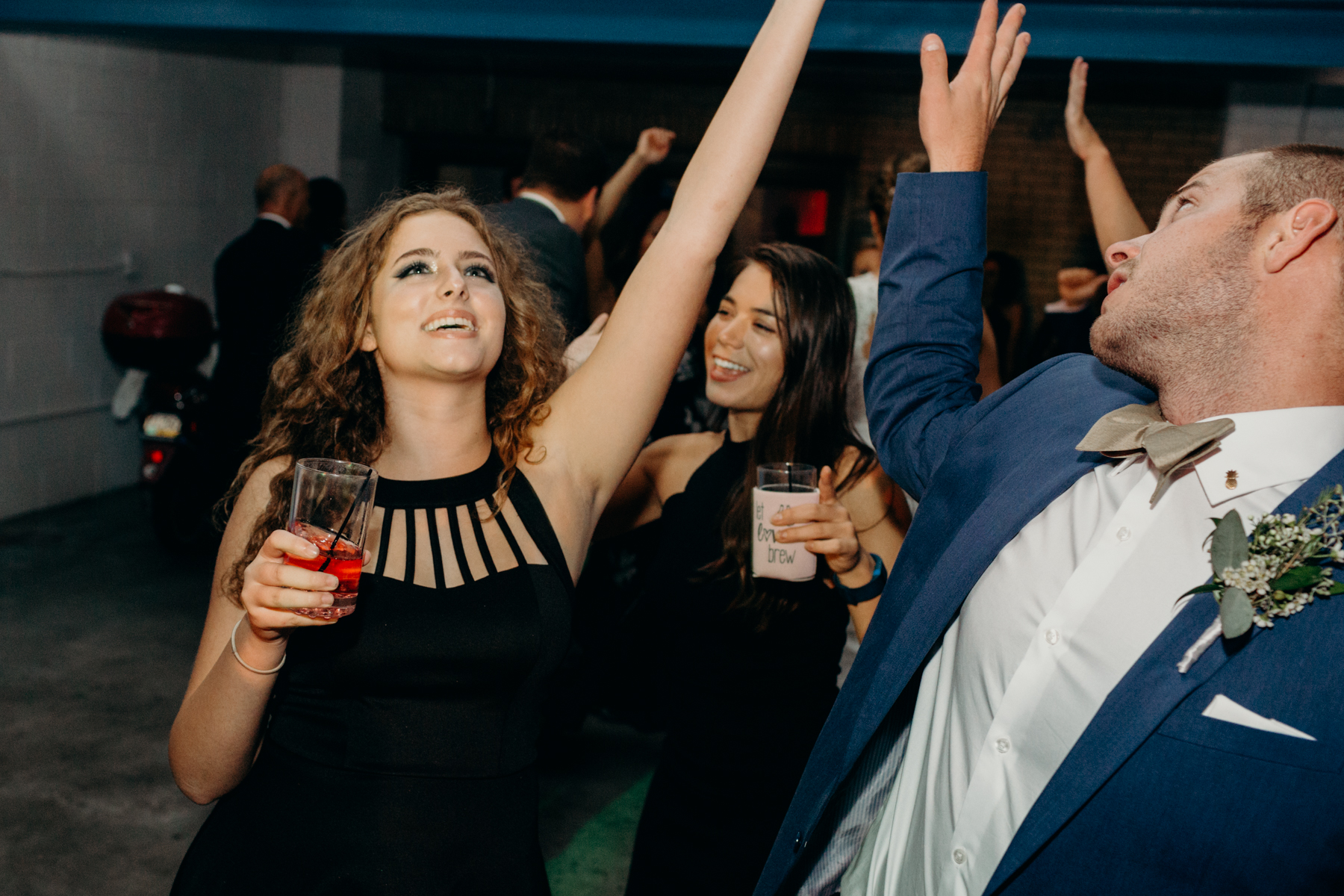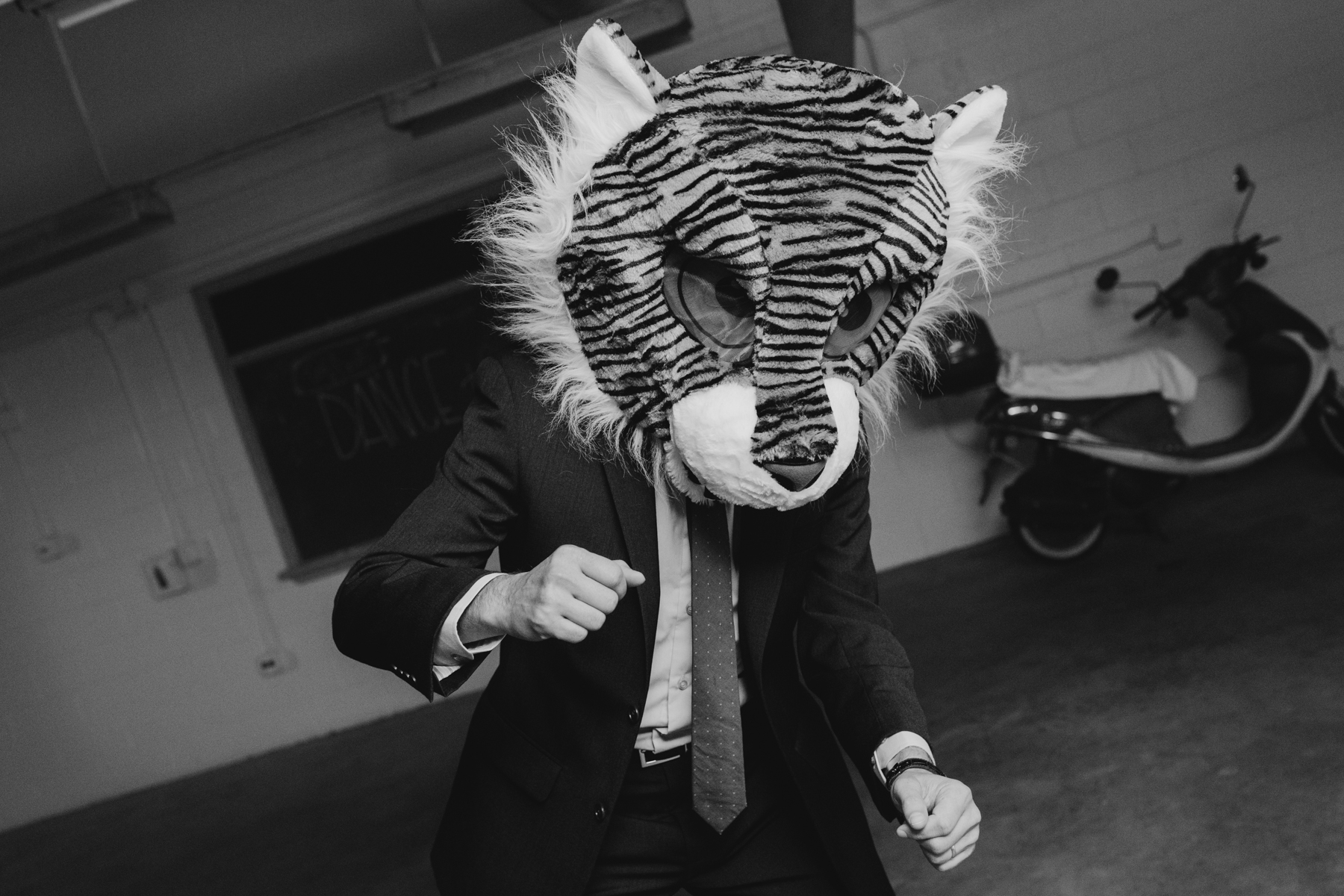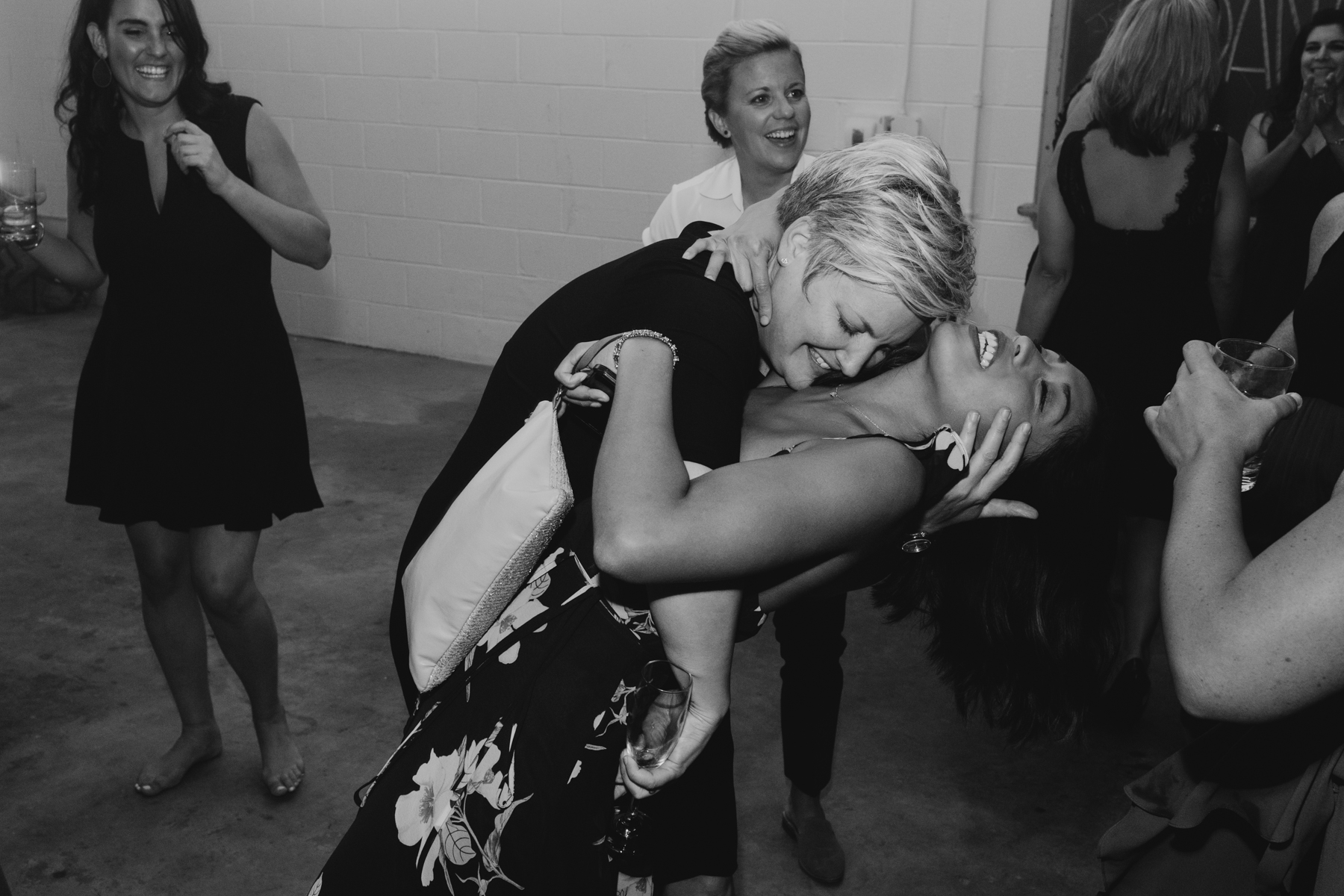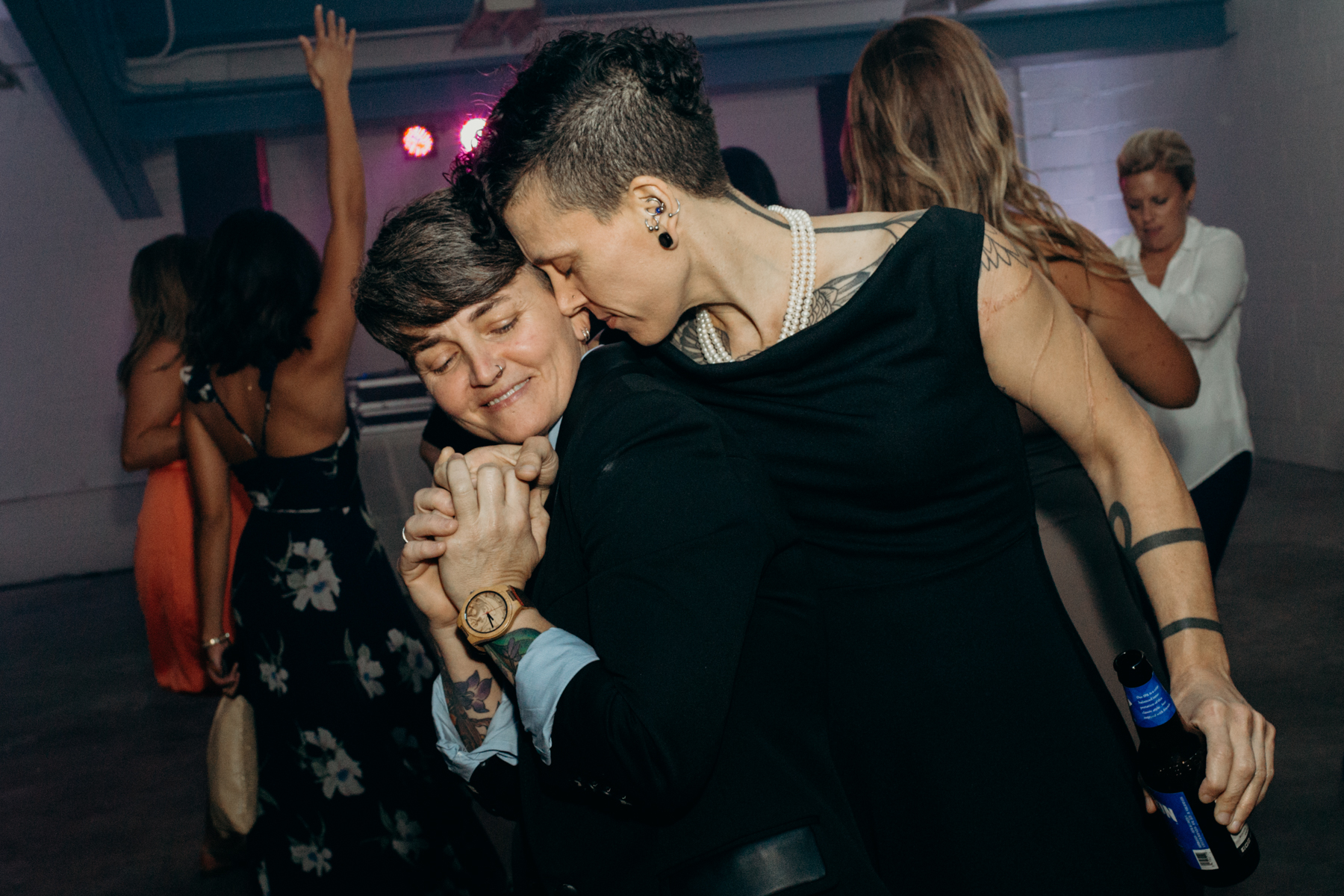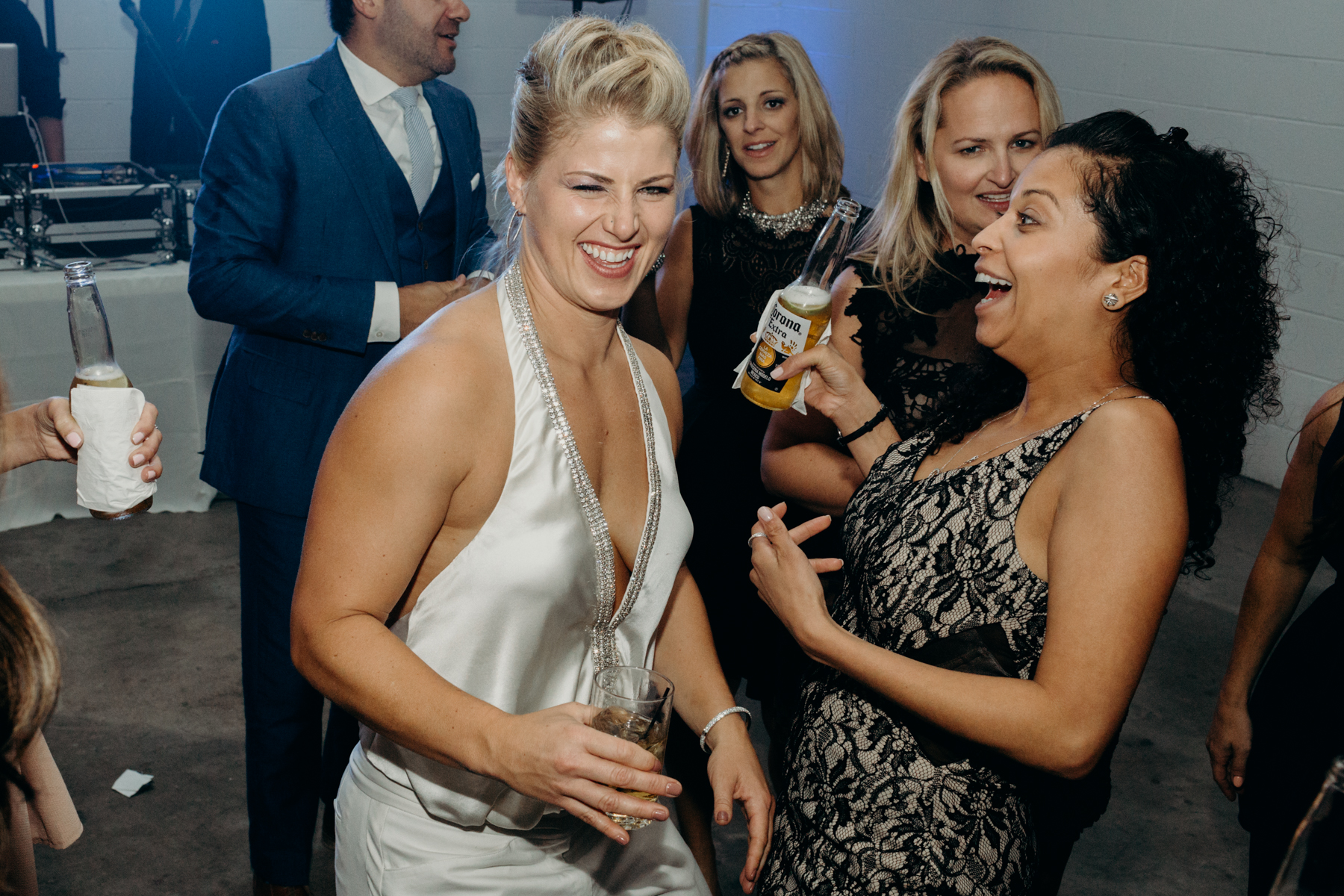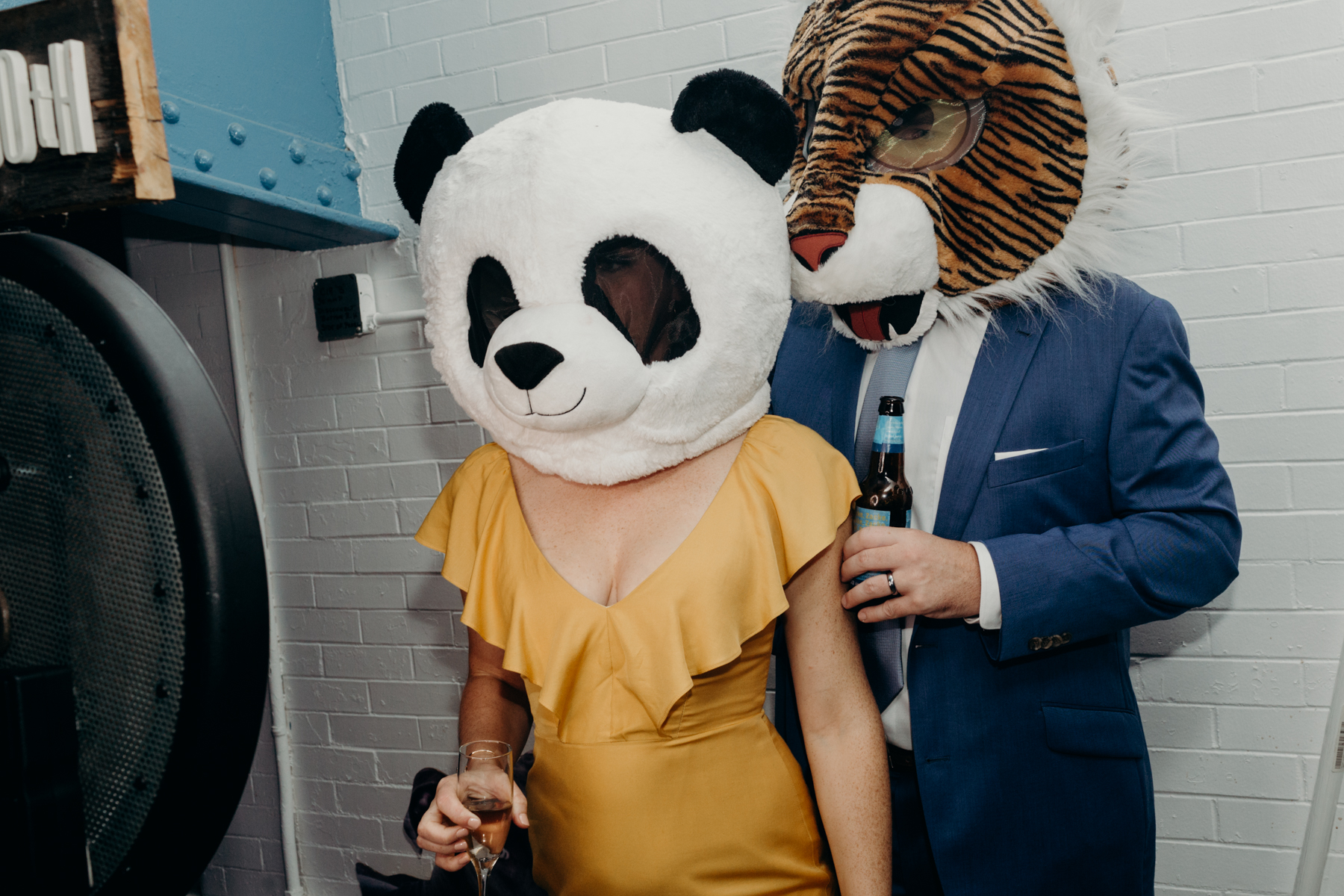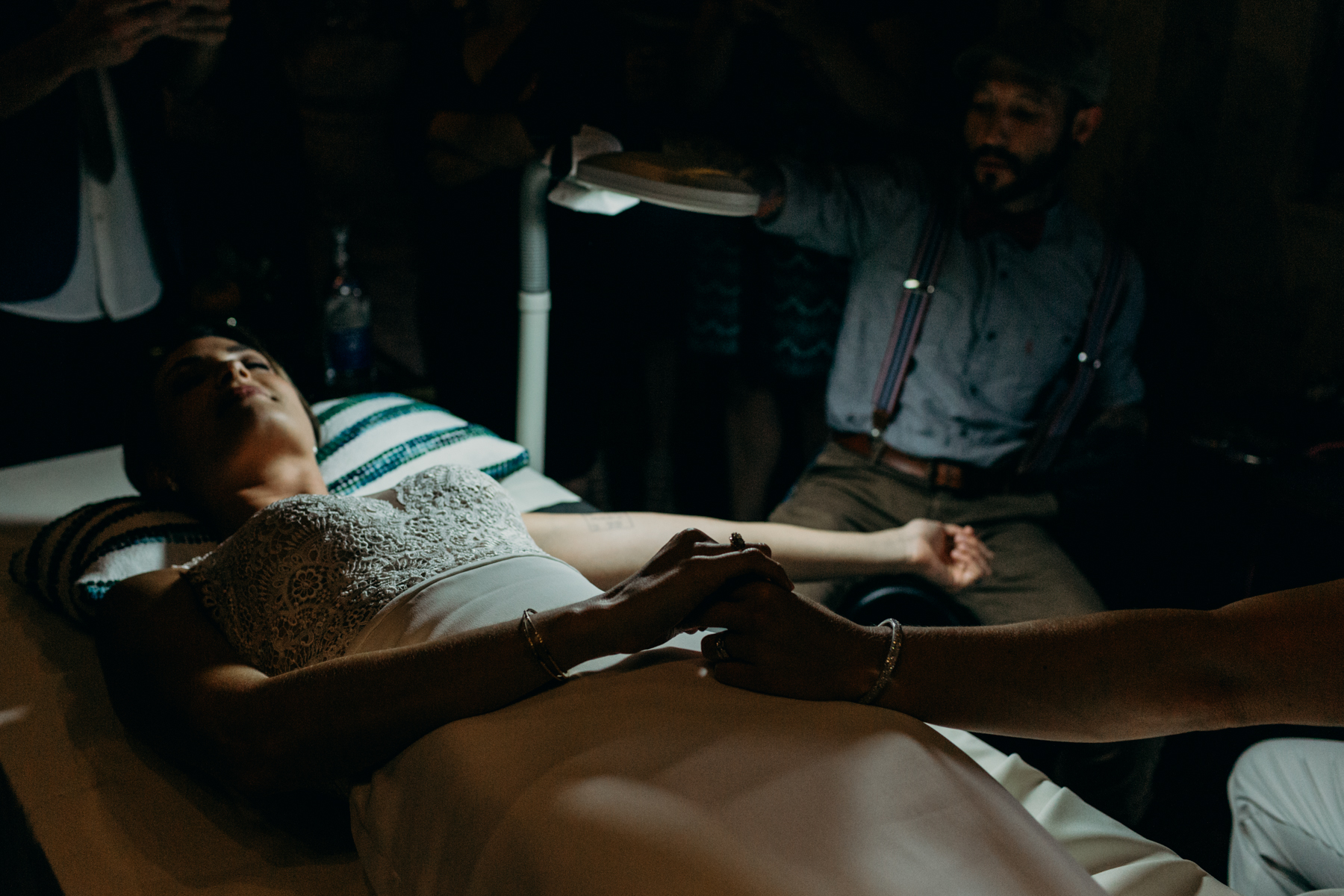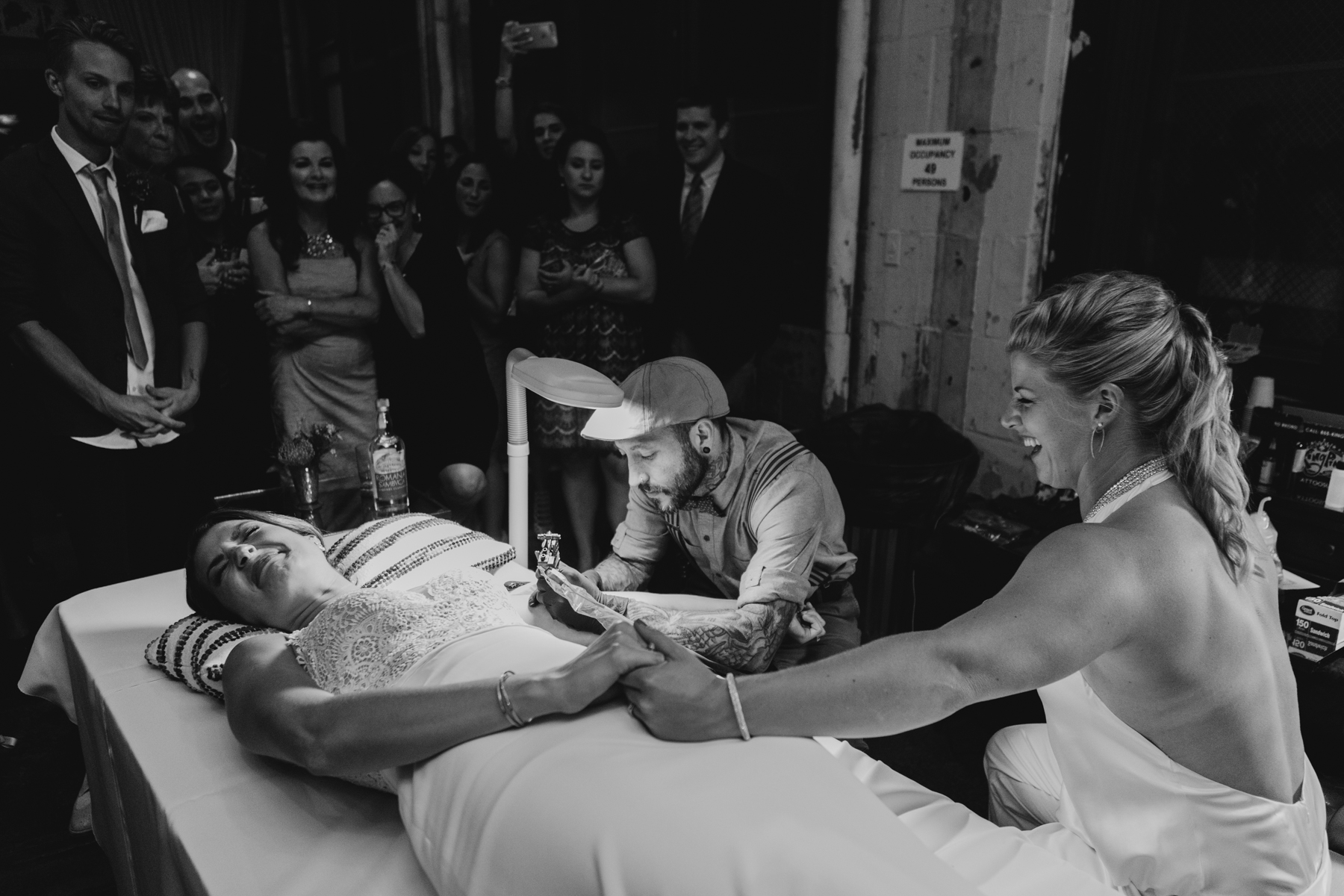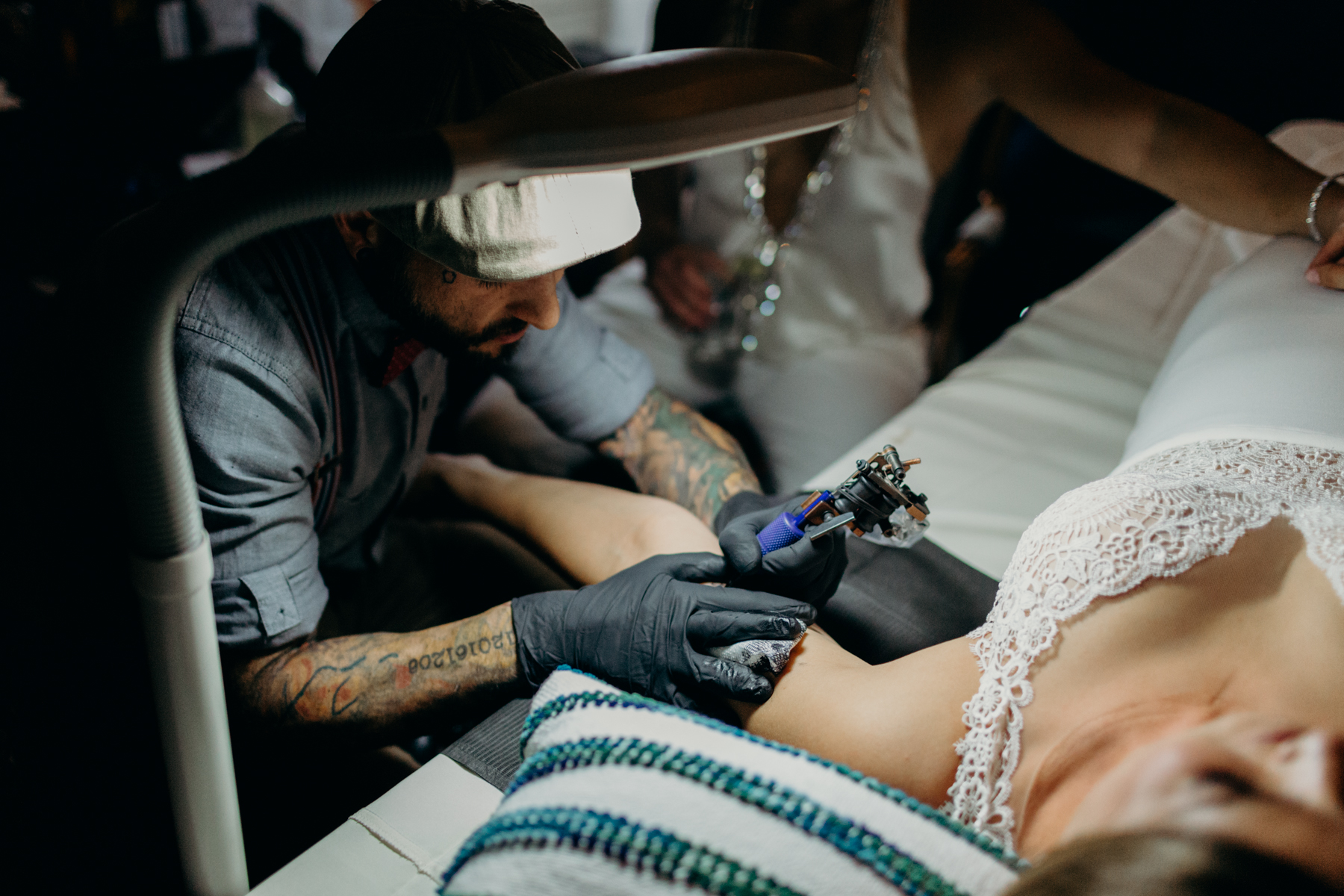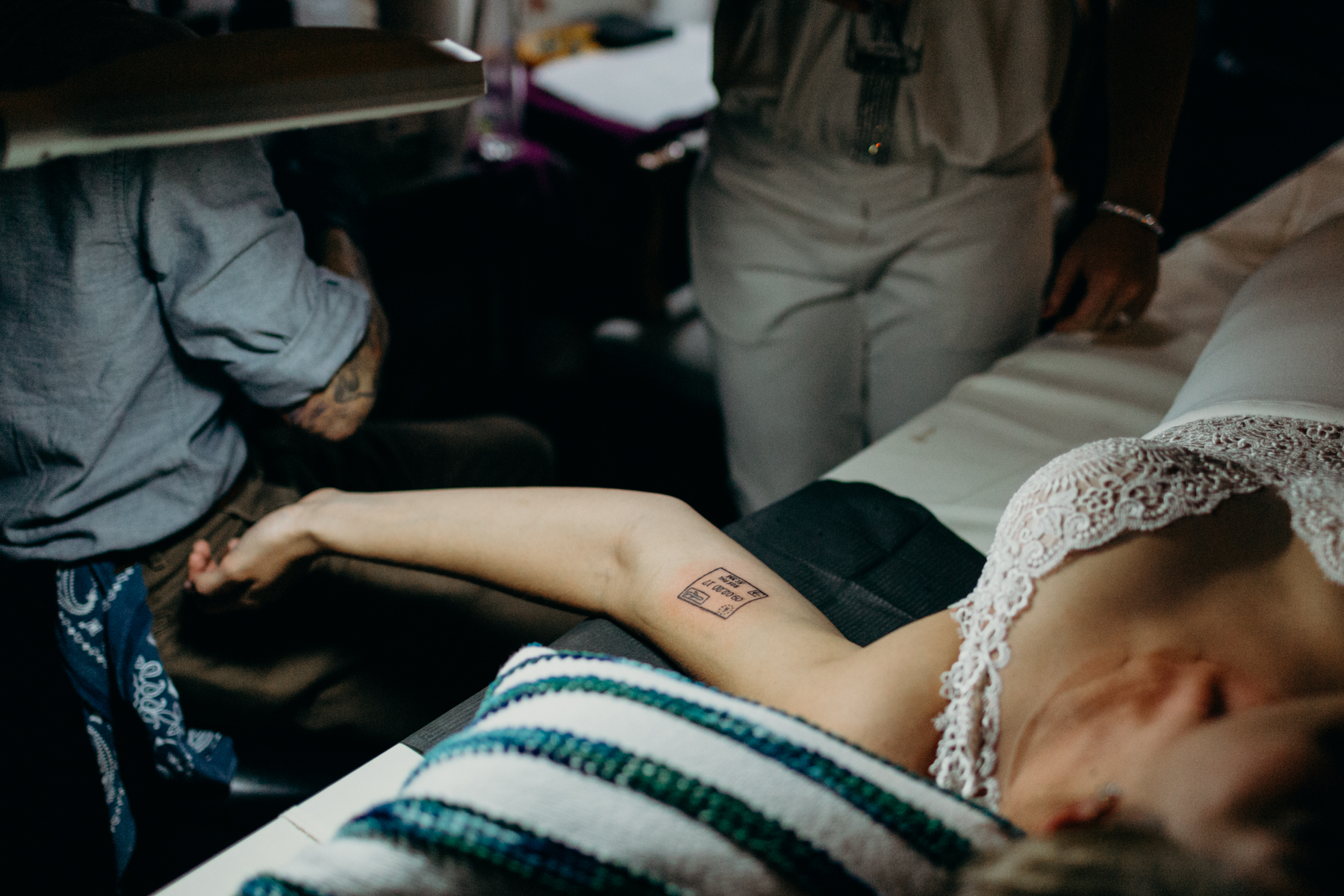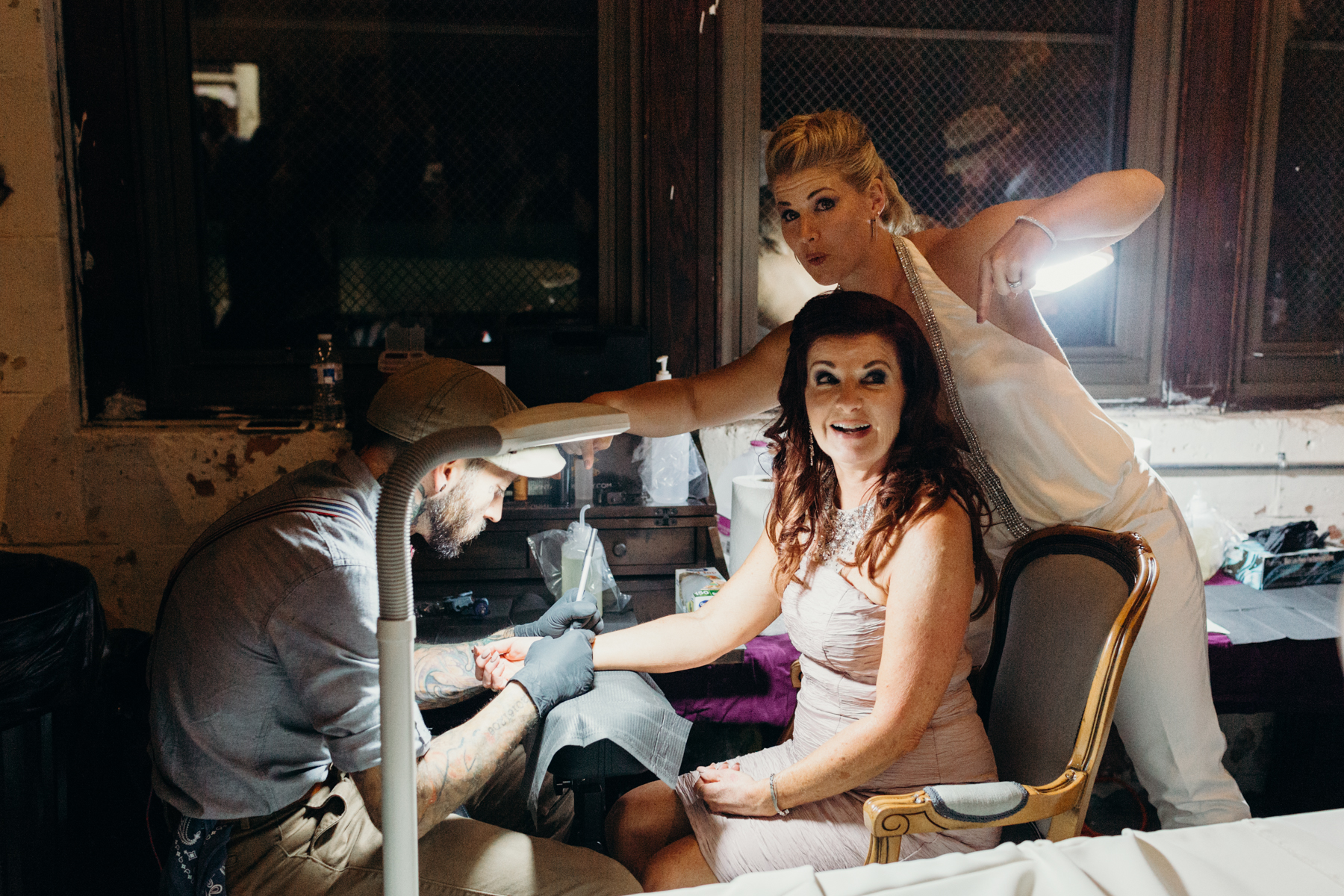 Alecia's Mom decided to pop into the chair real quick and get her first tattoo!!!!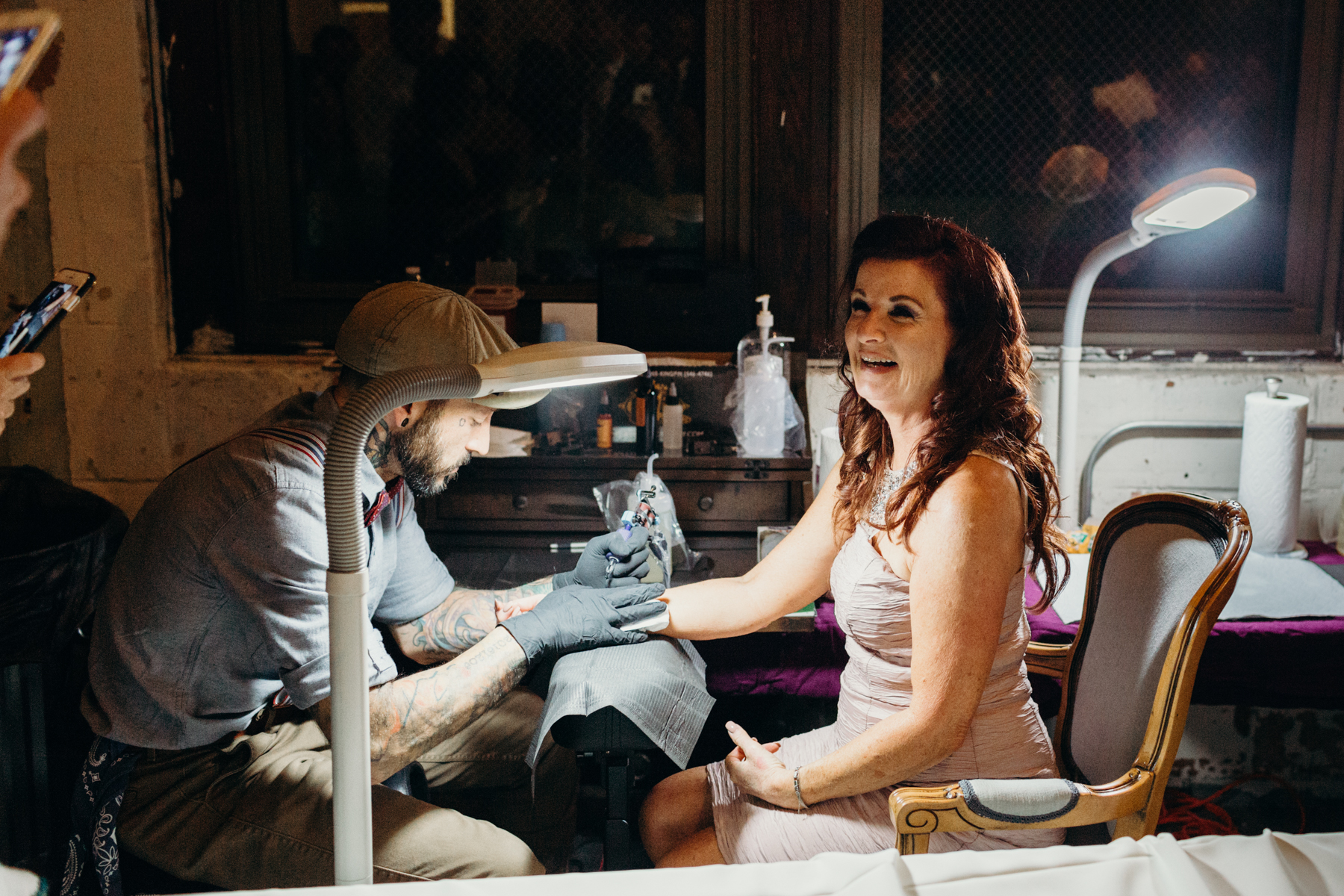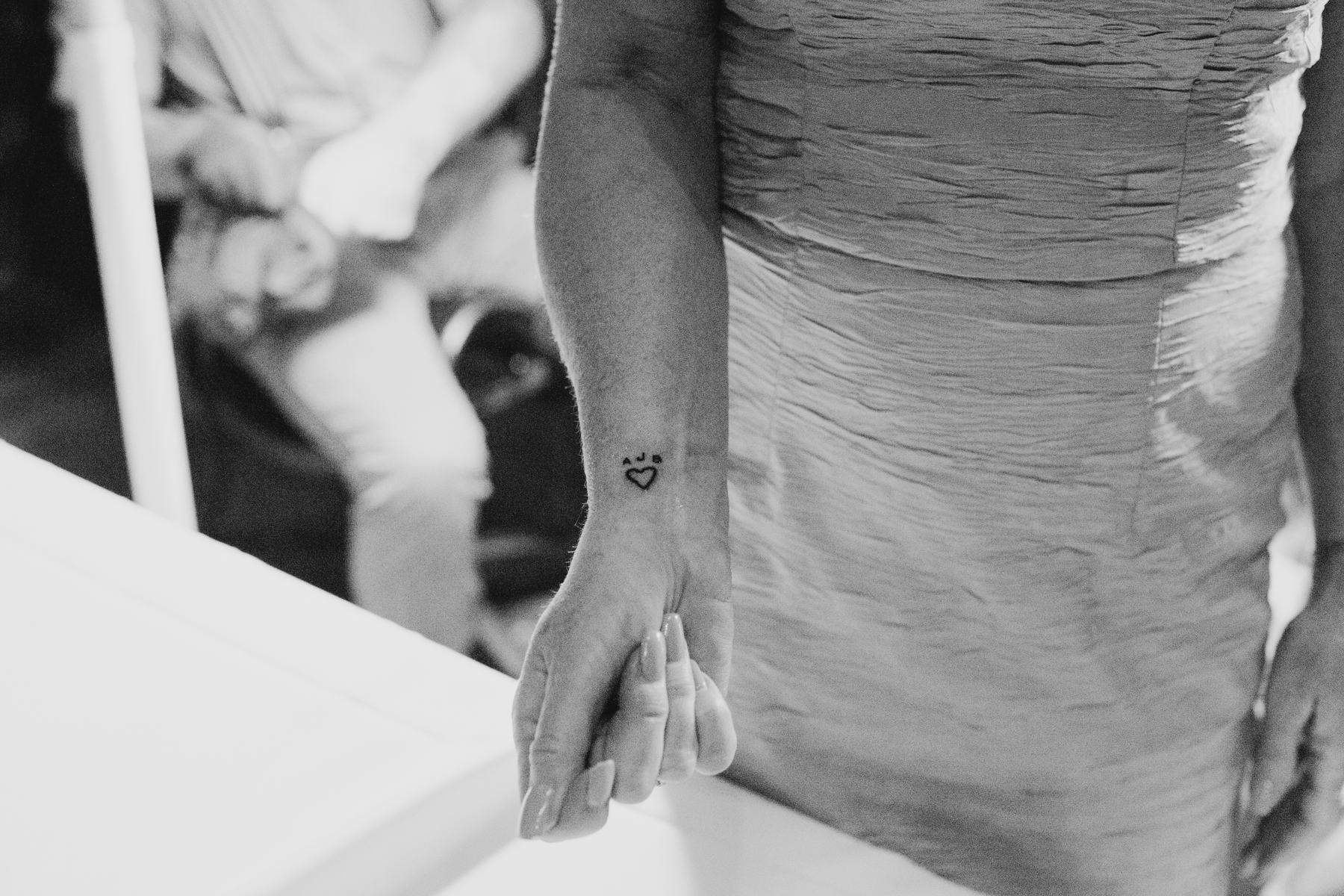 She got her kids initials!