Kayla + Jennifer were wed at the Oxford Exchange building in Tampa, Florida – The white, black, and green accents were incredible!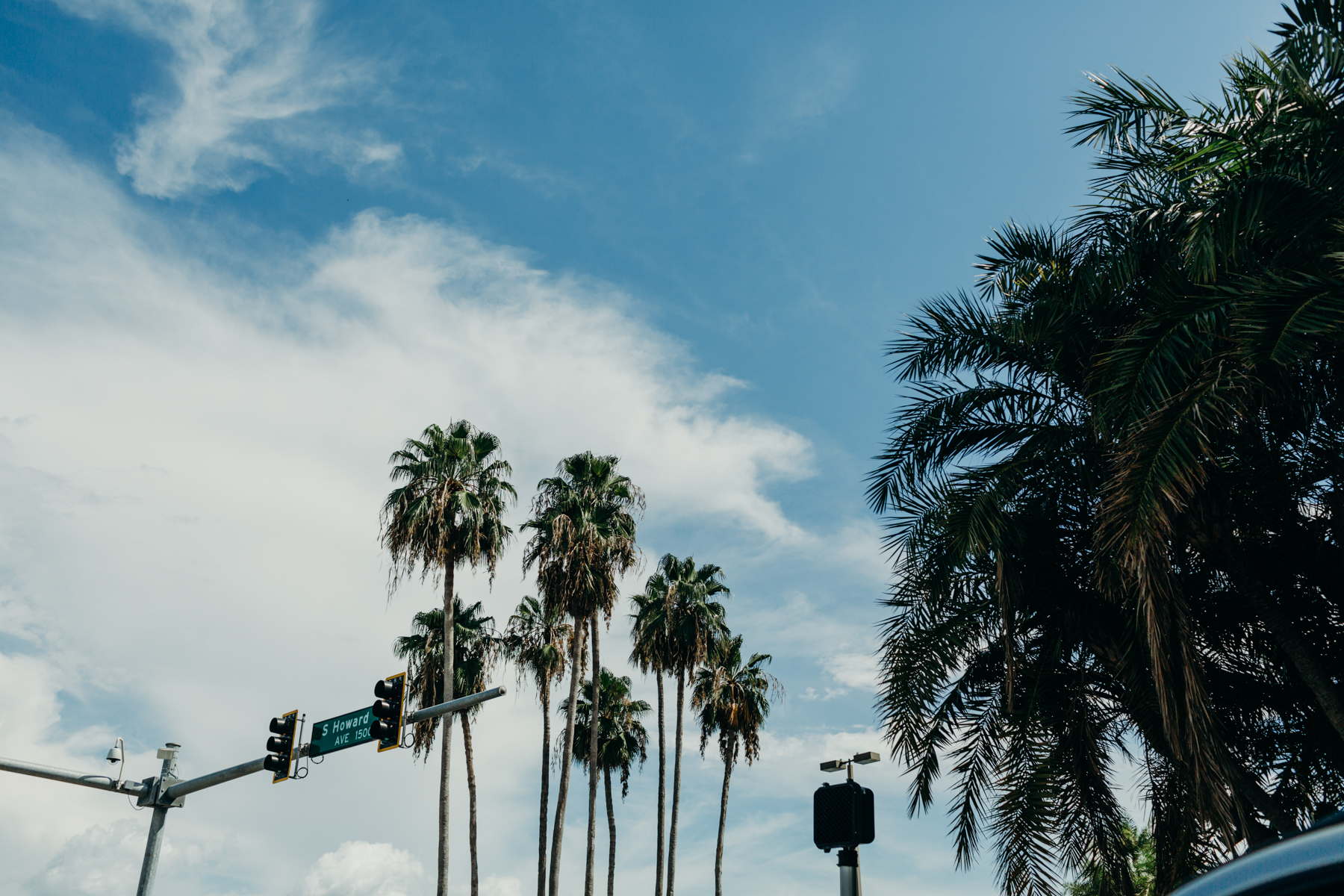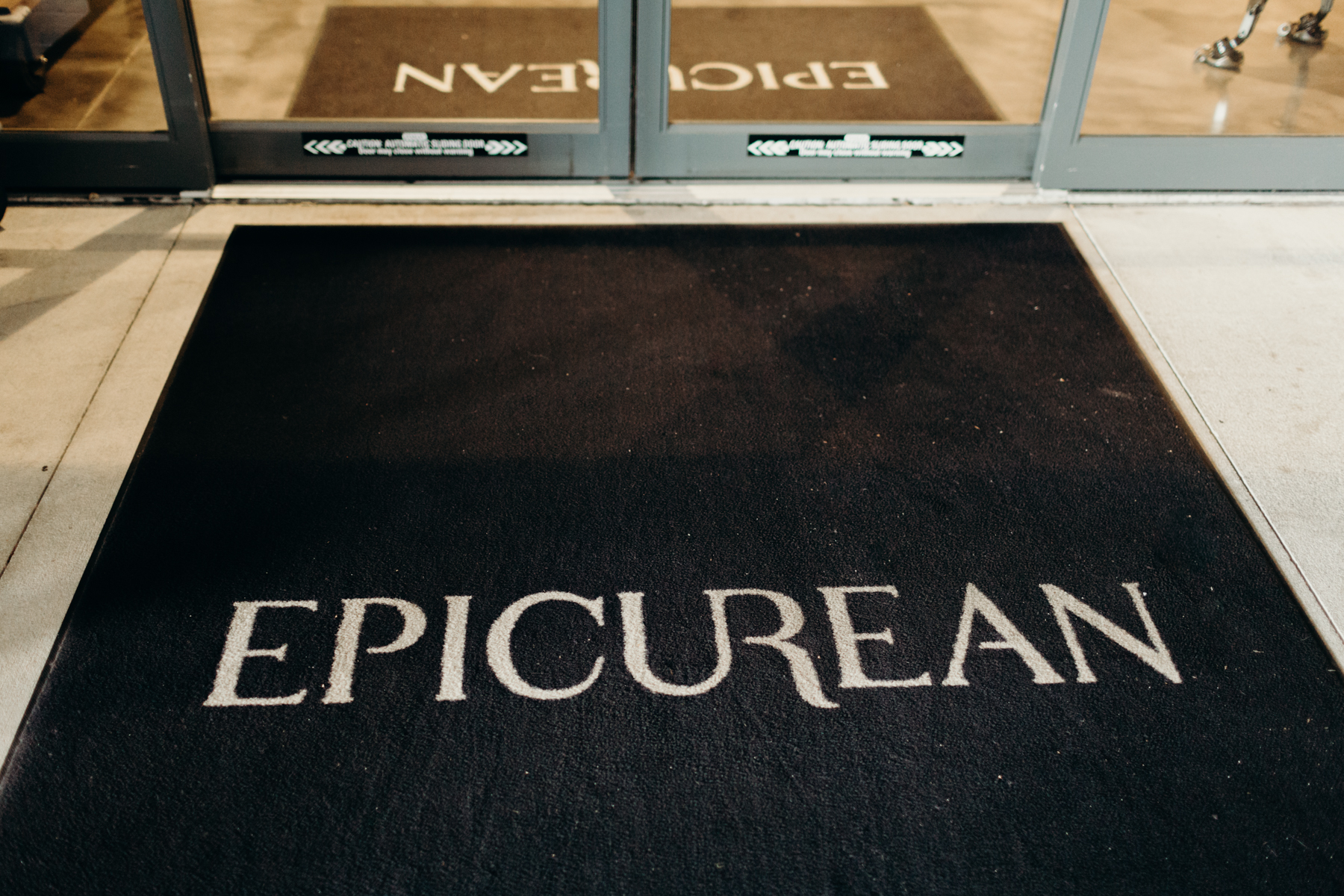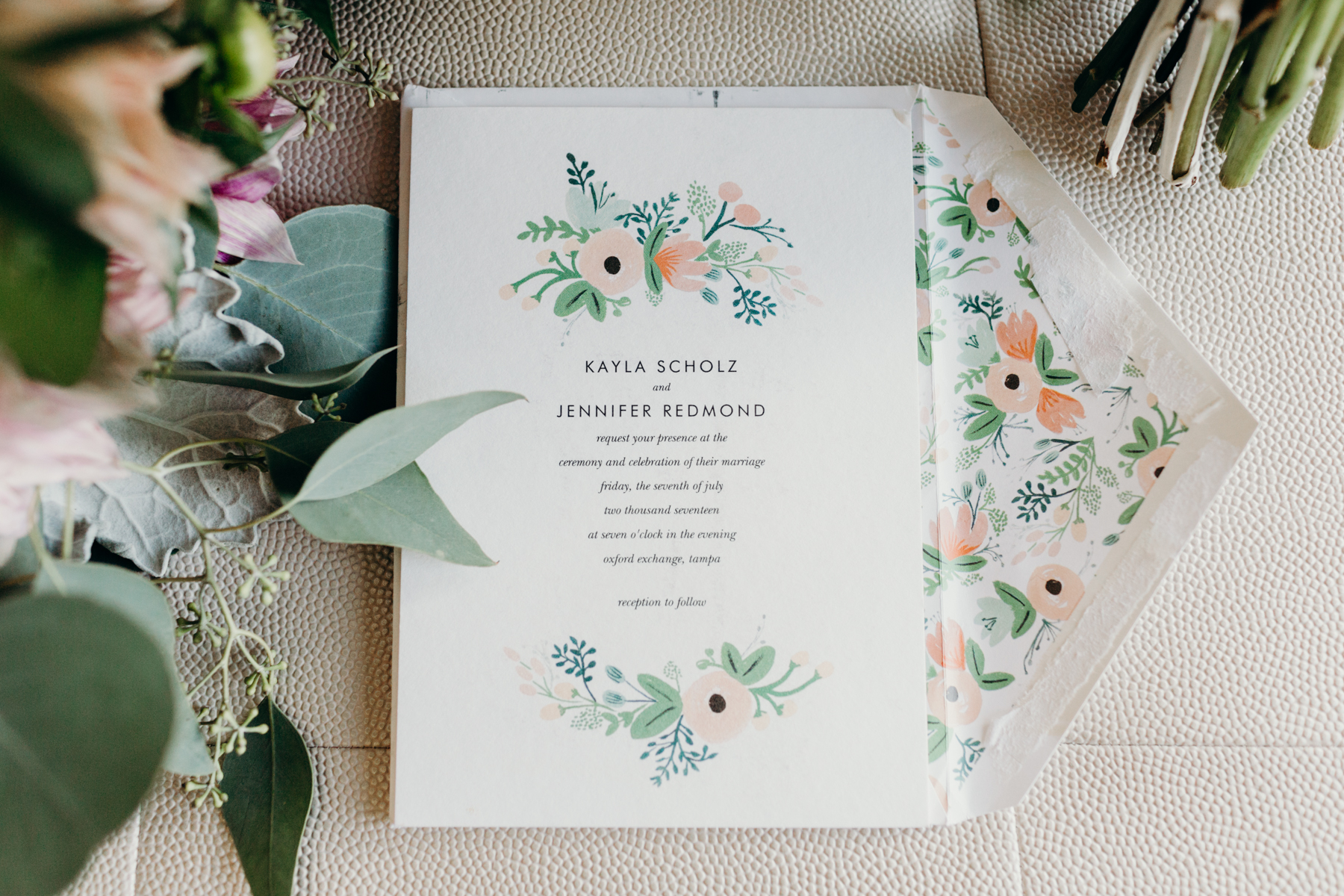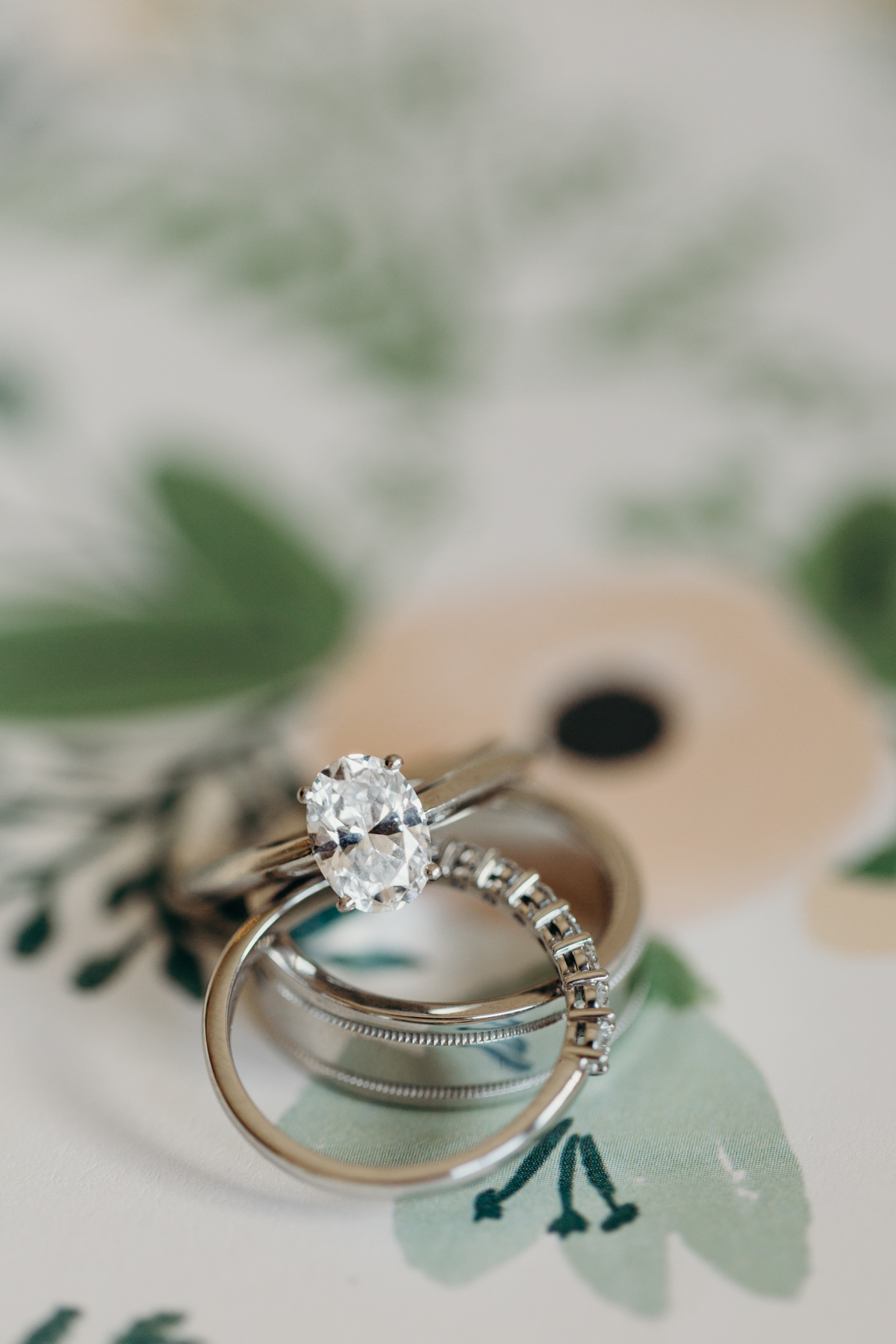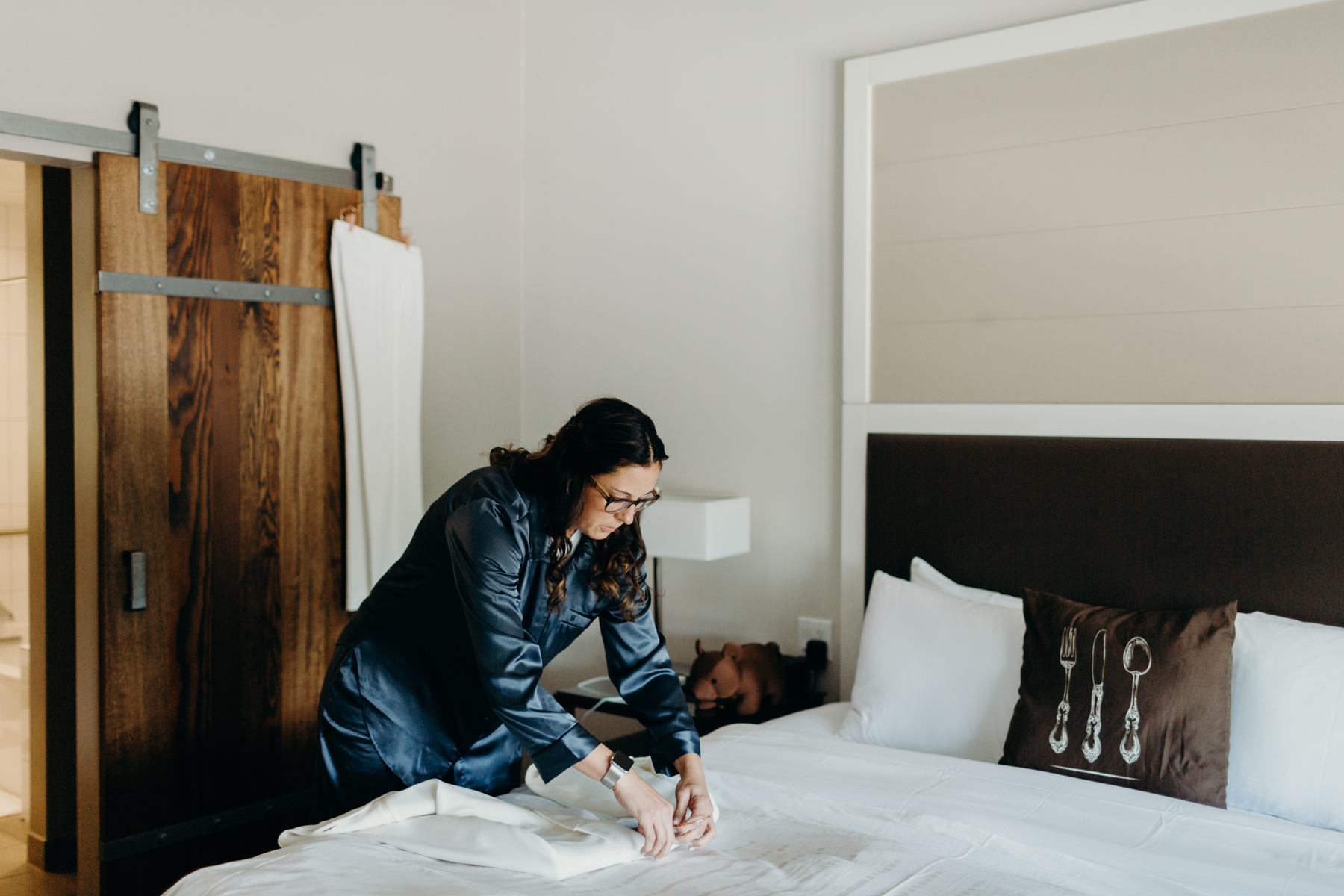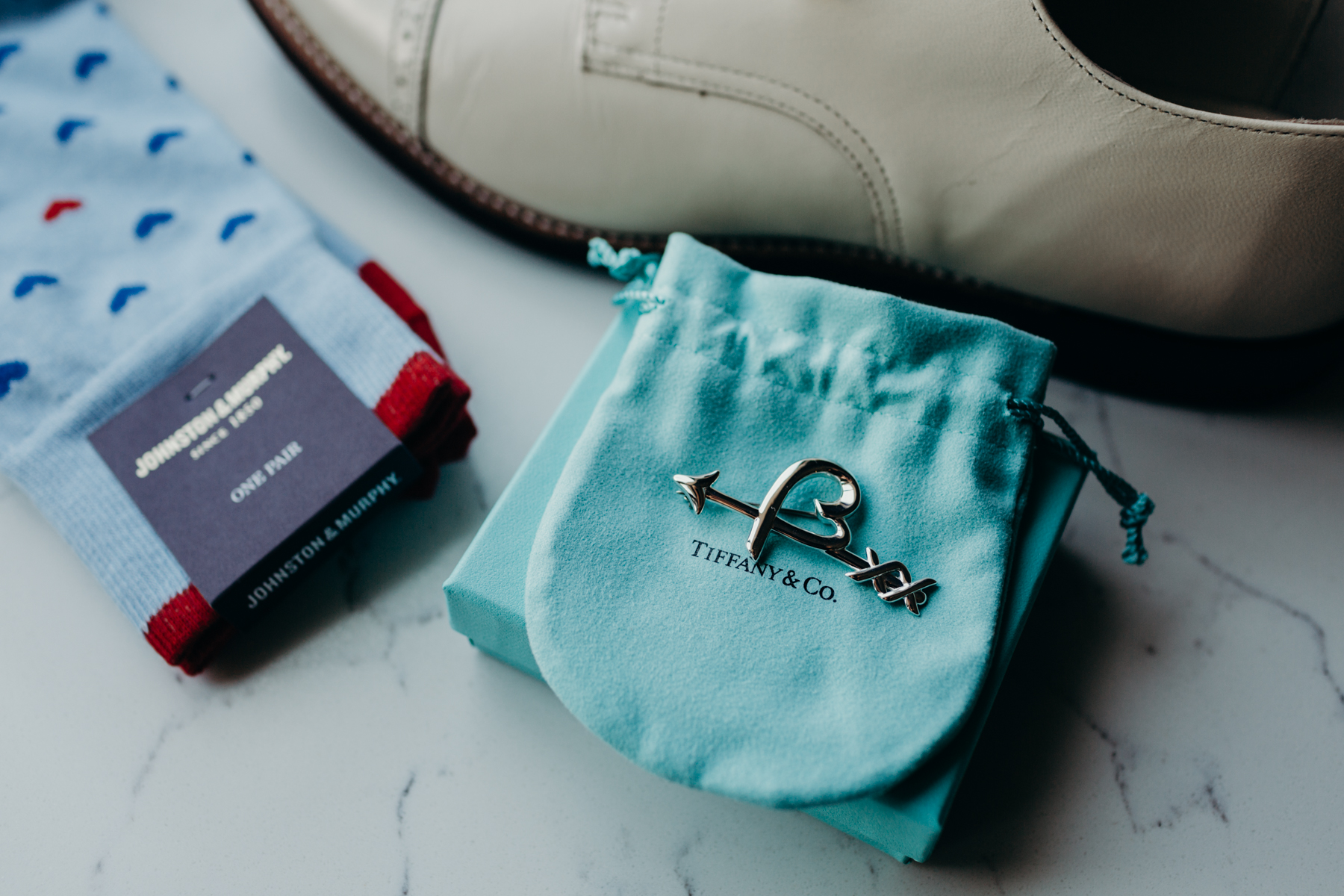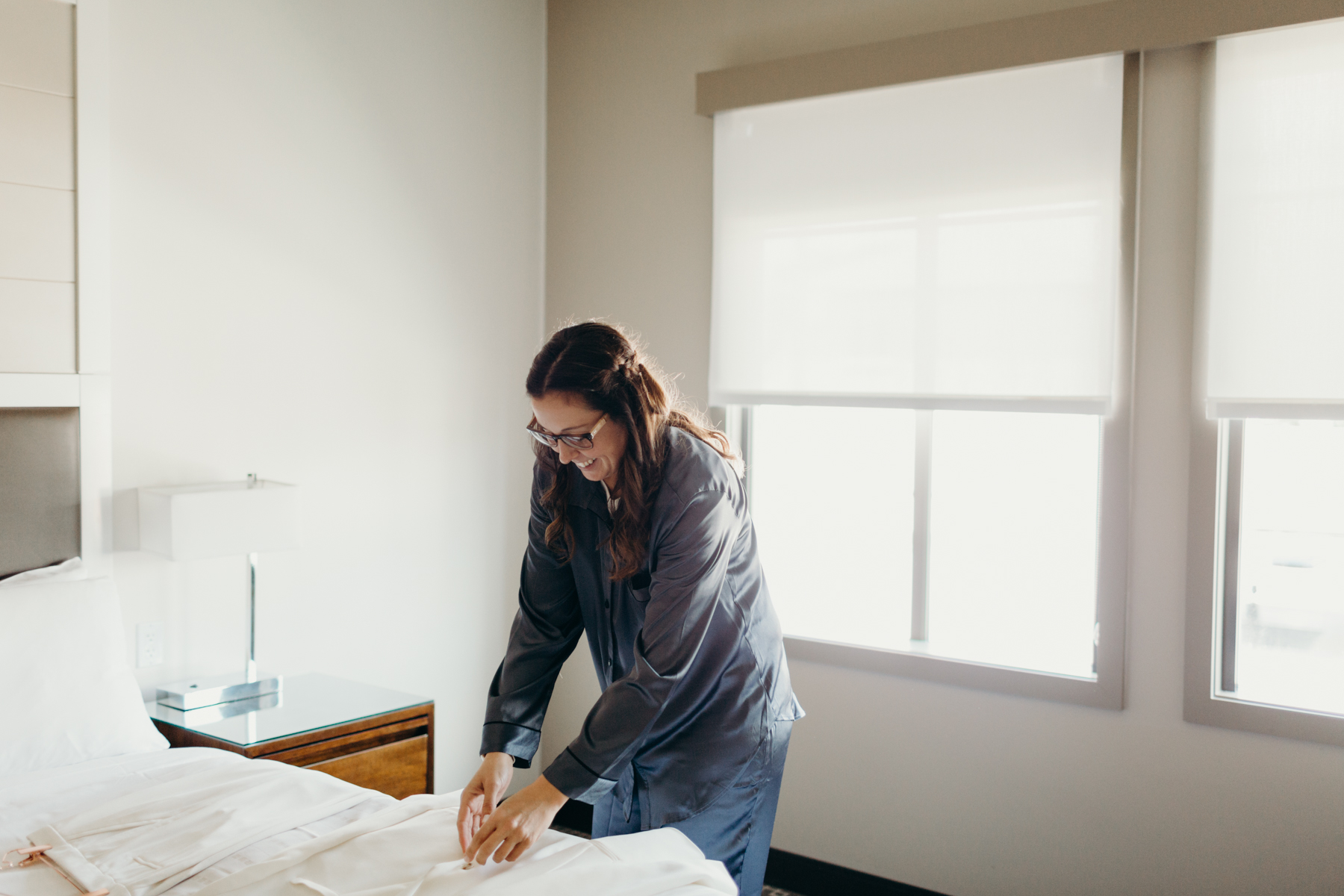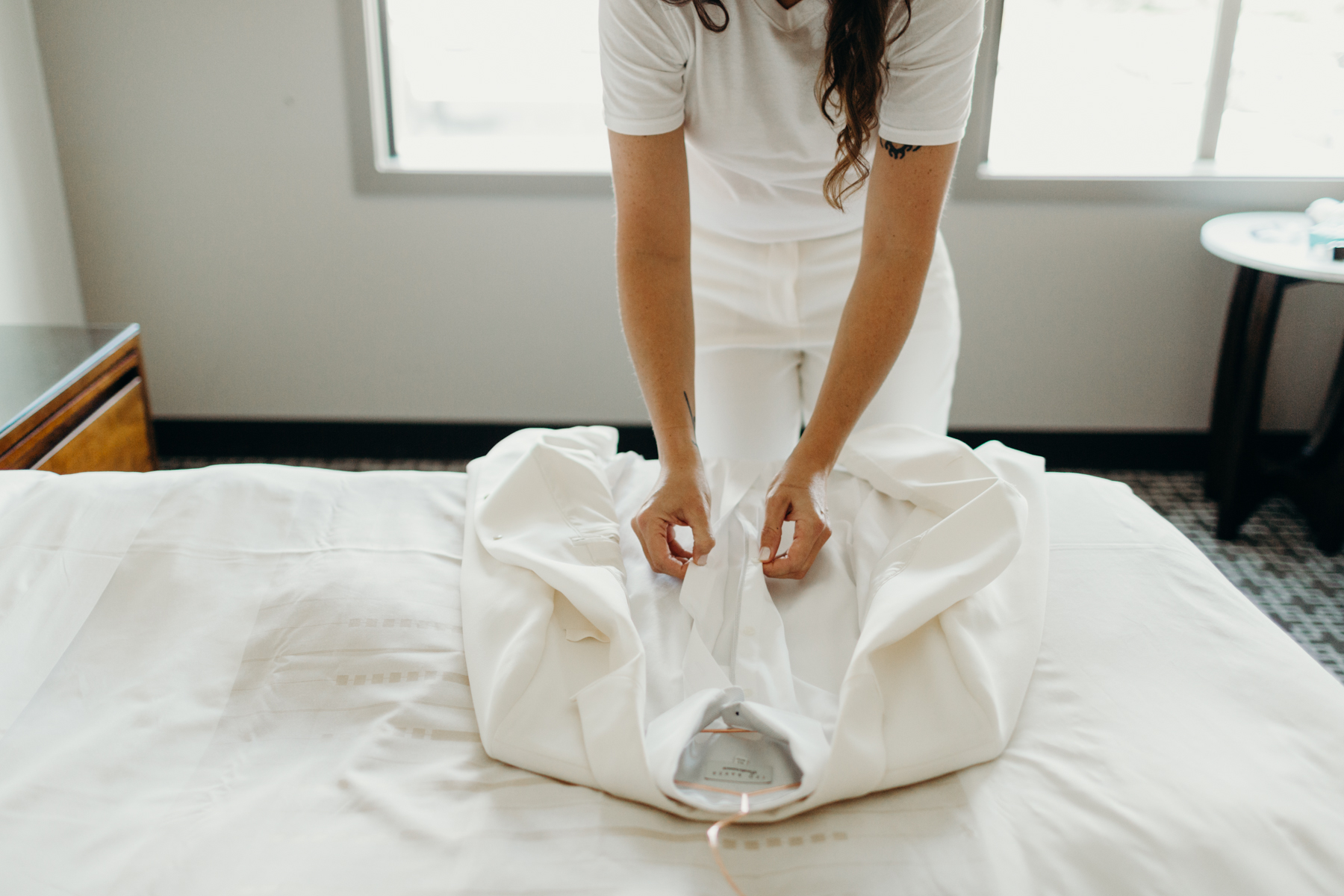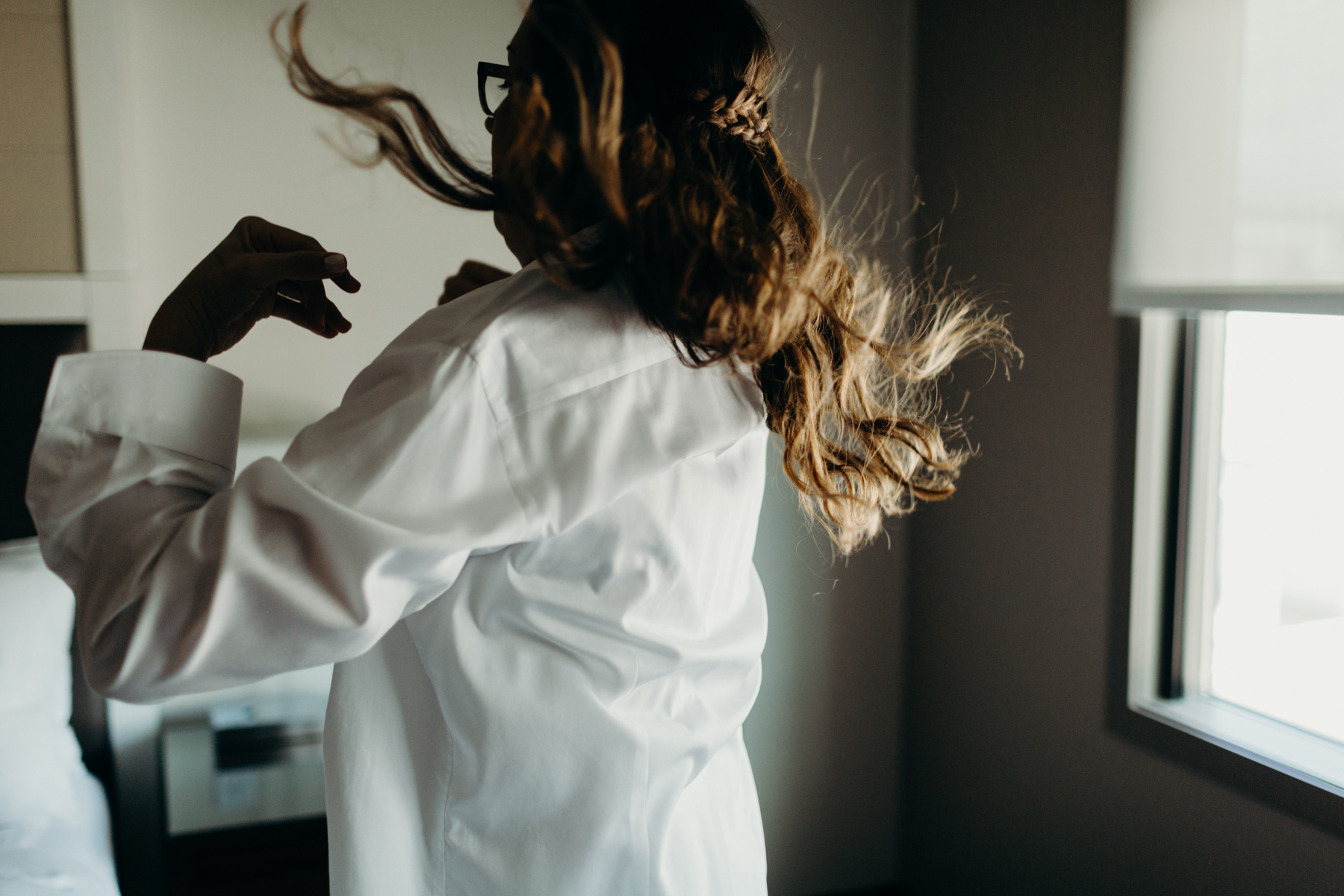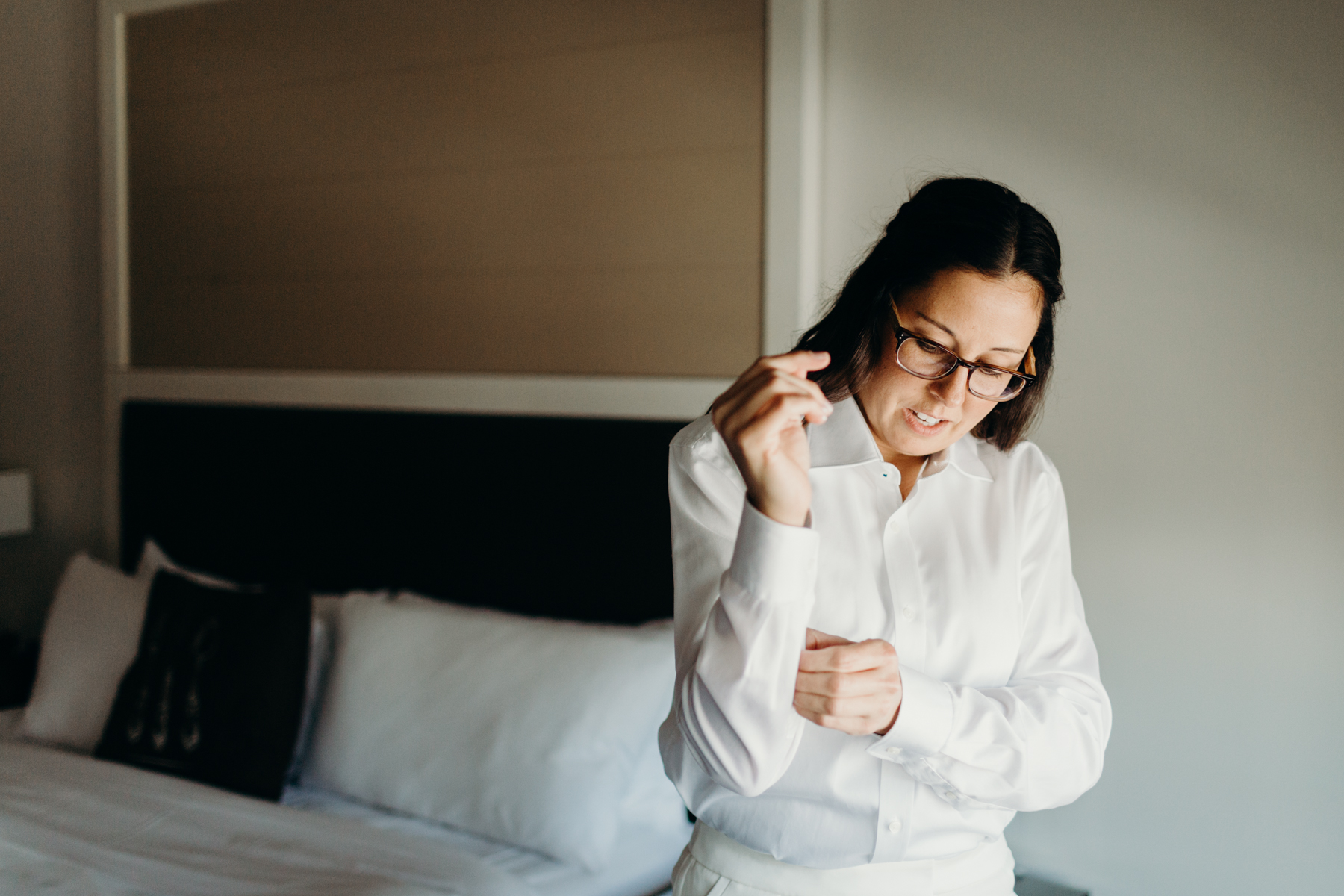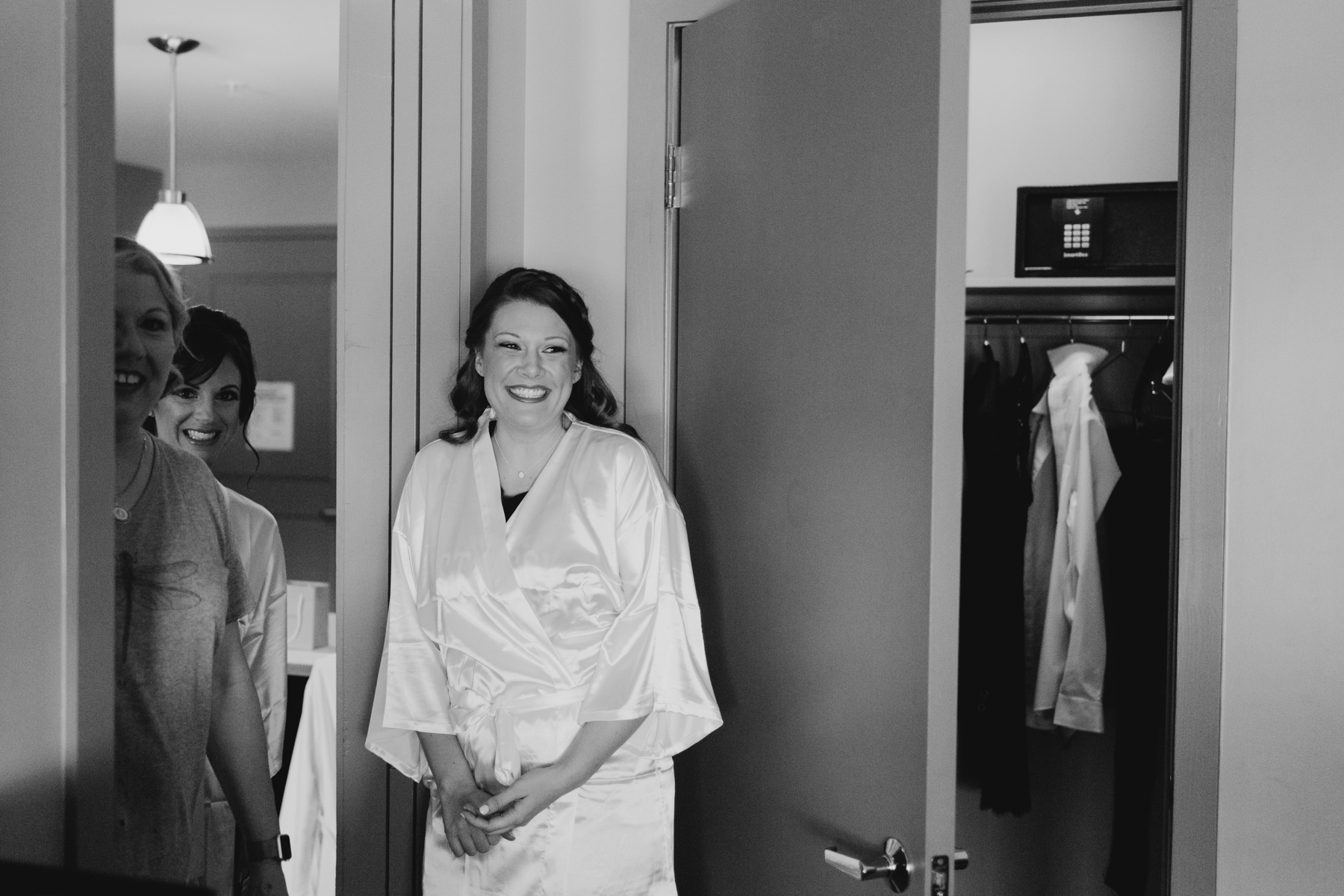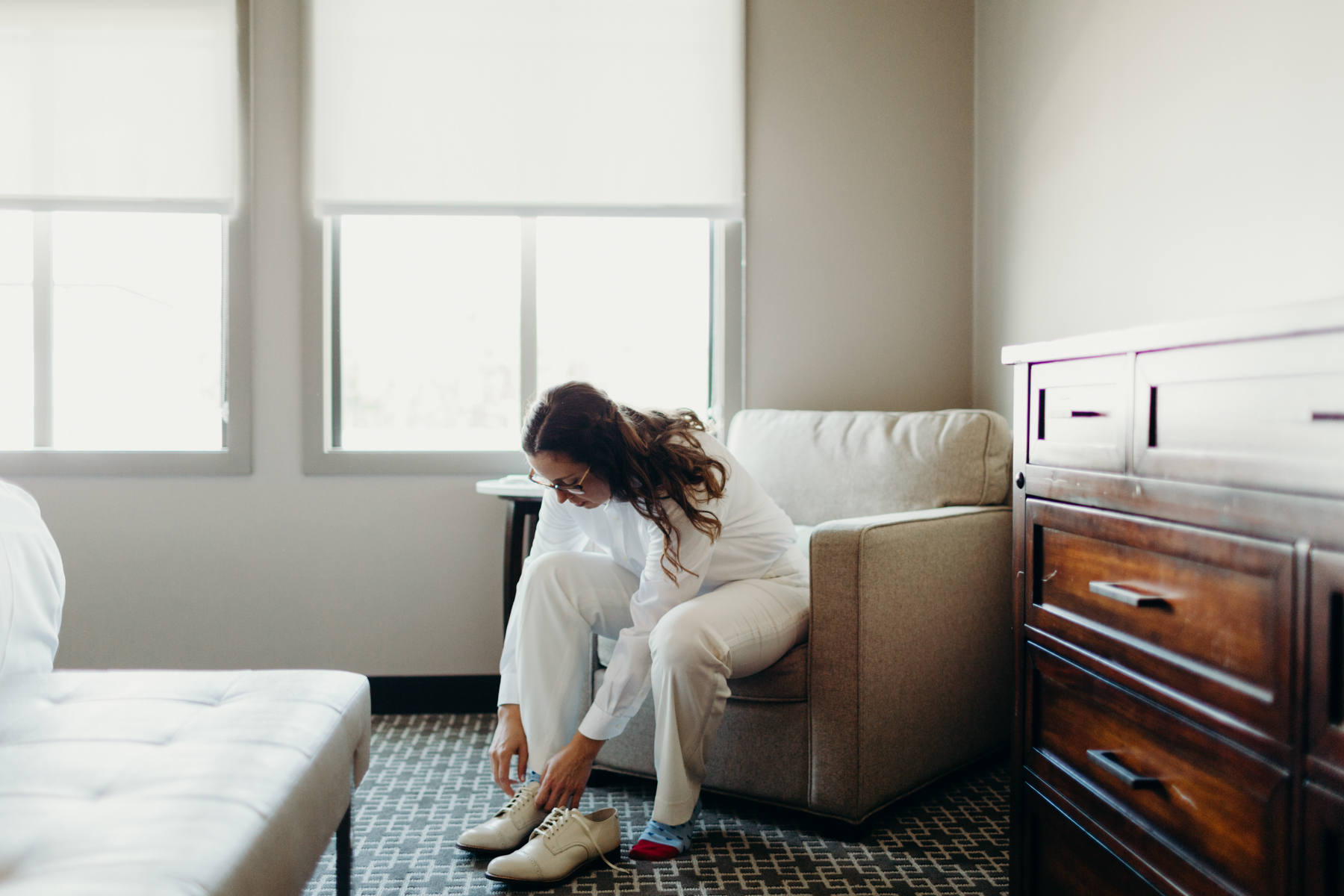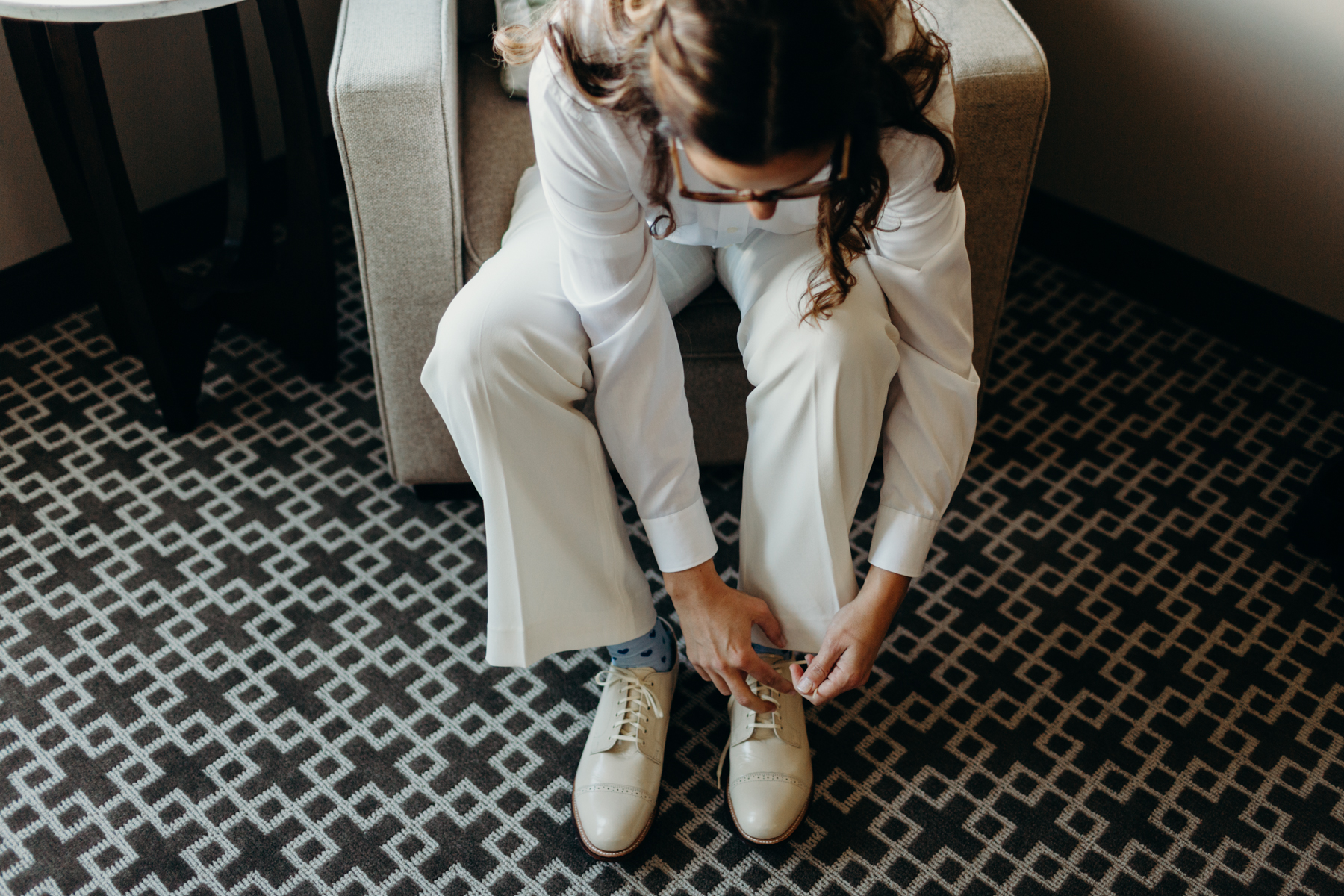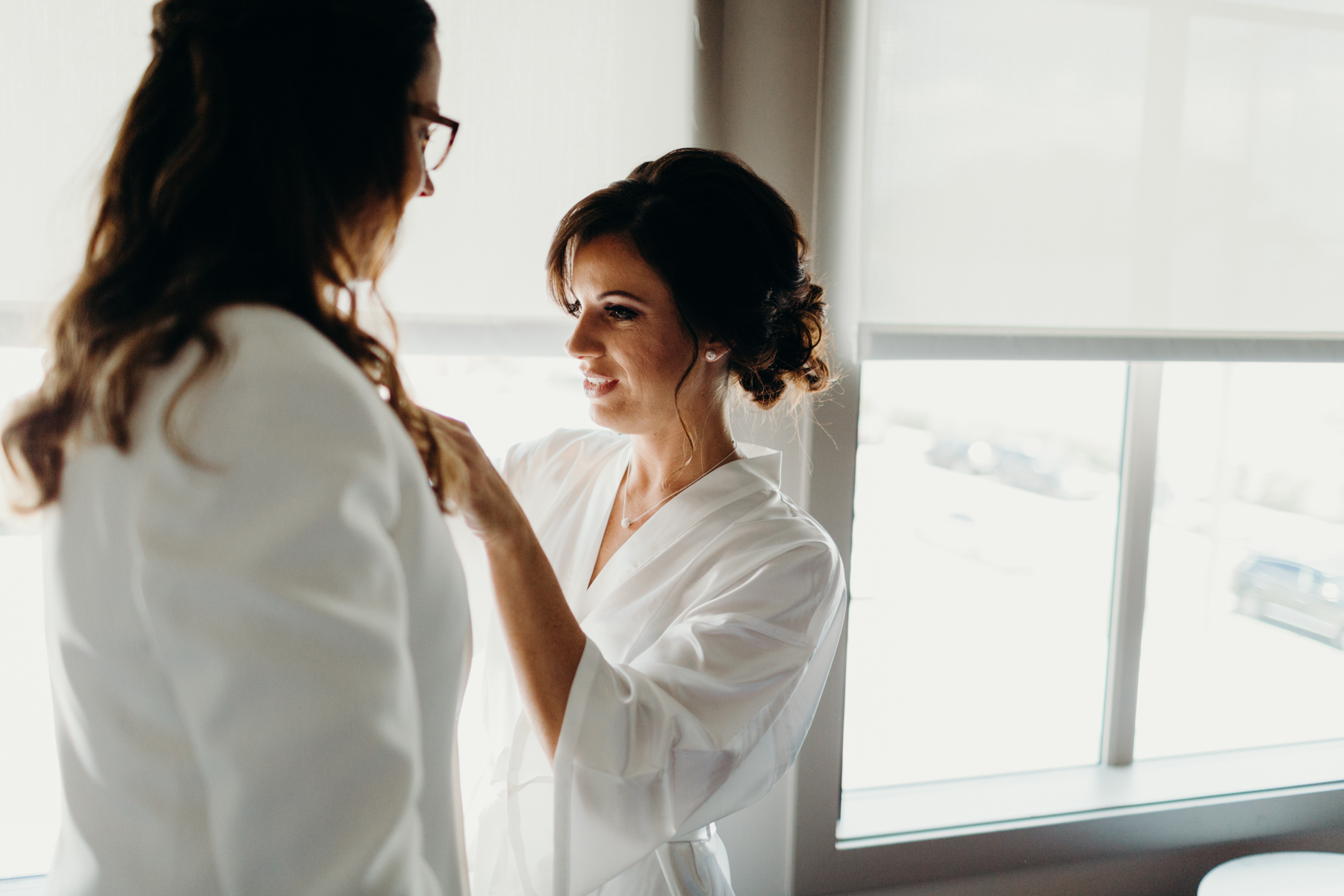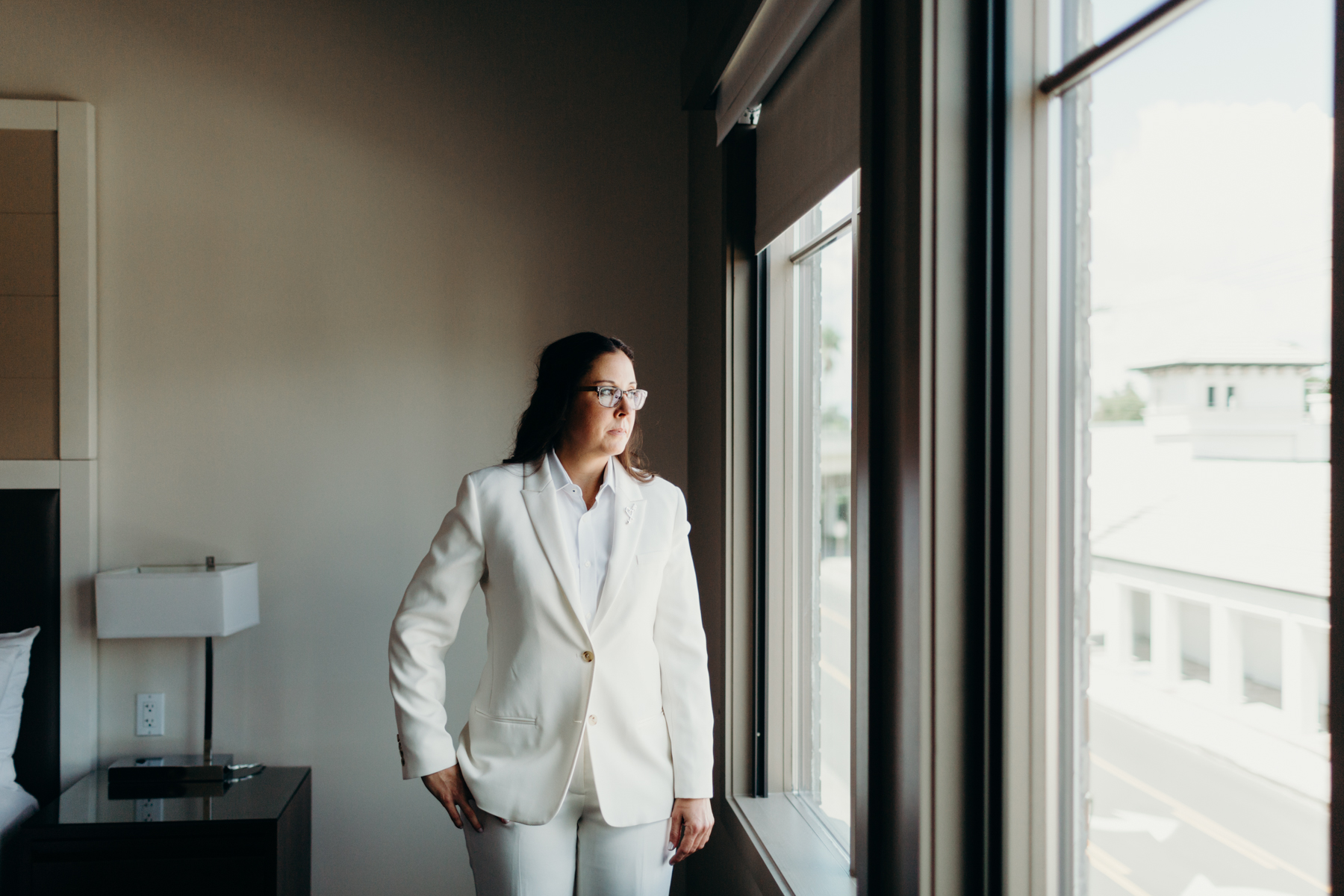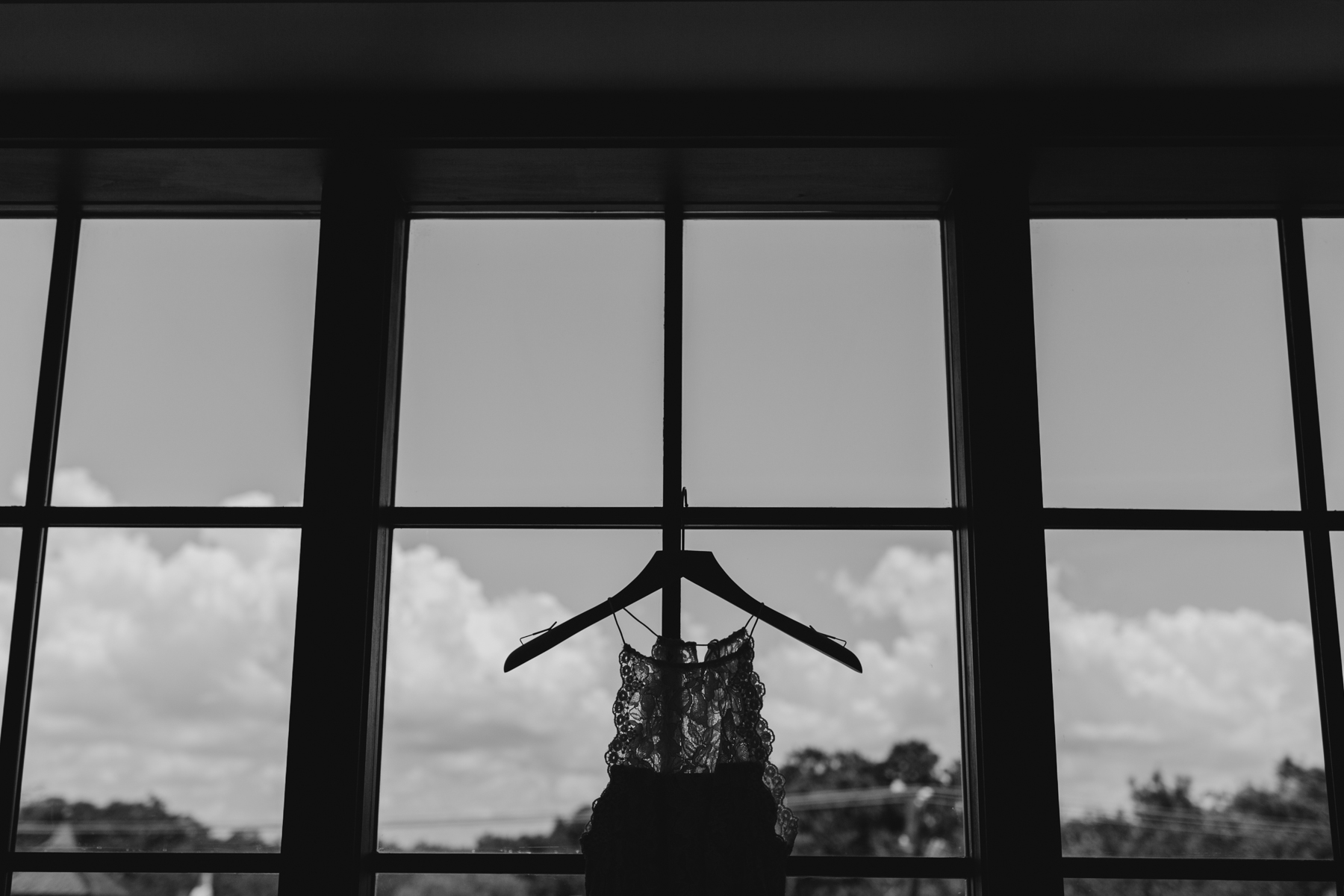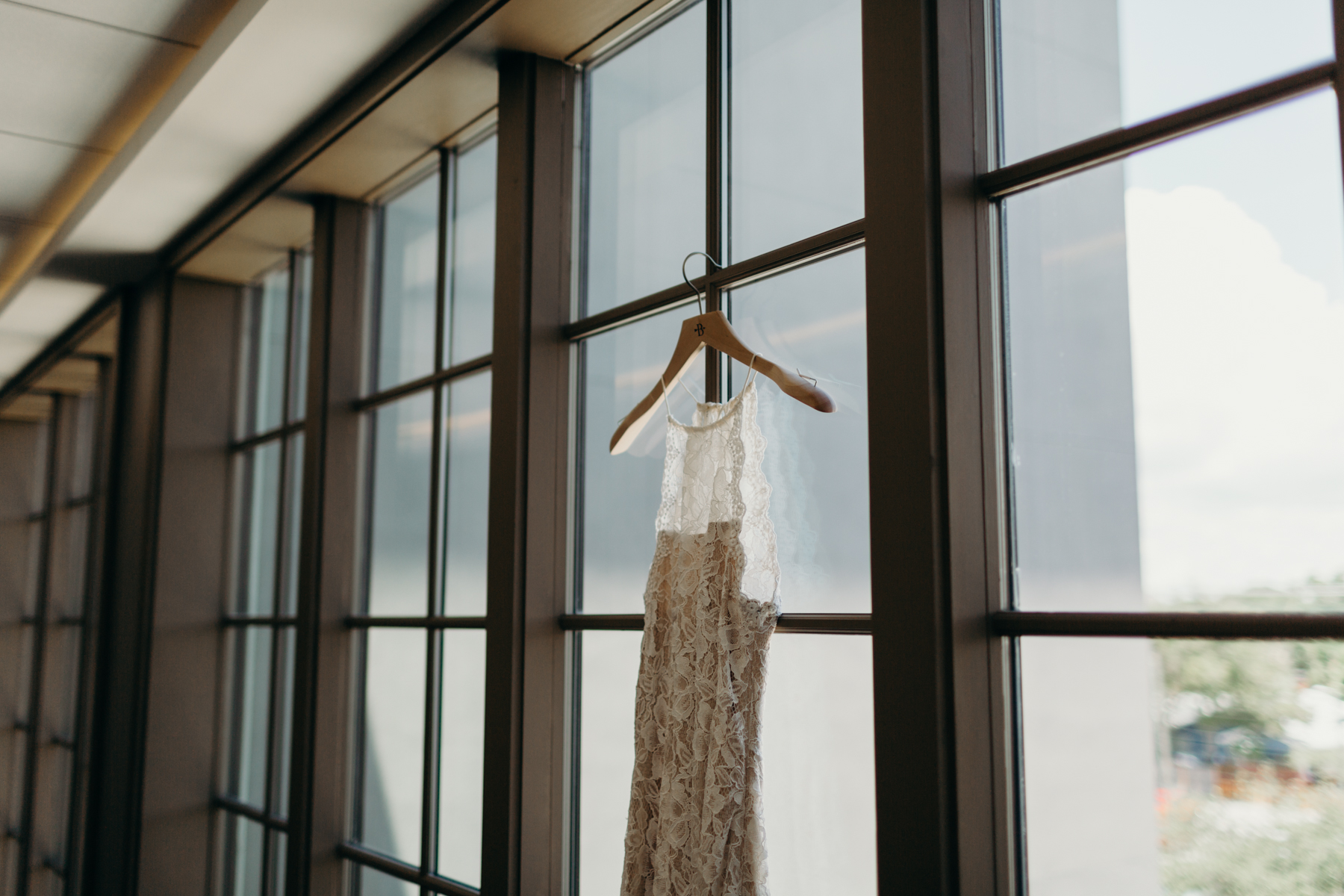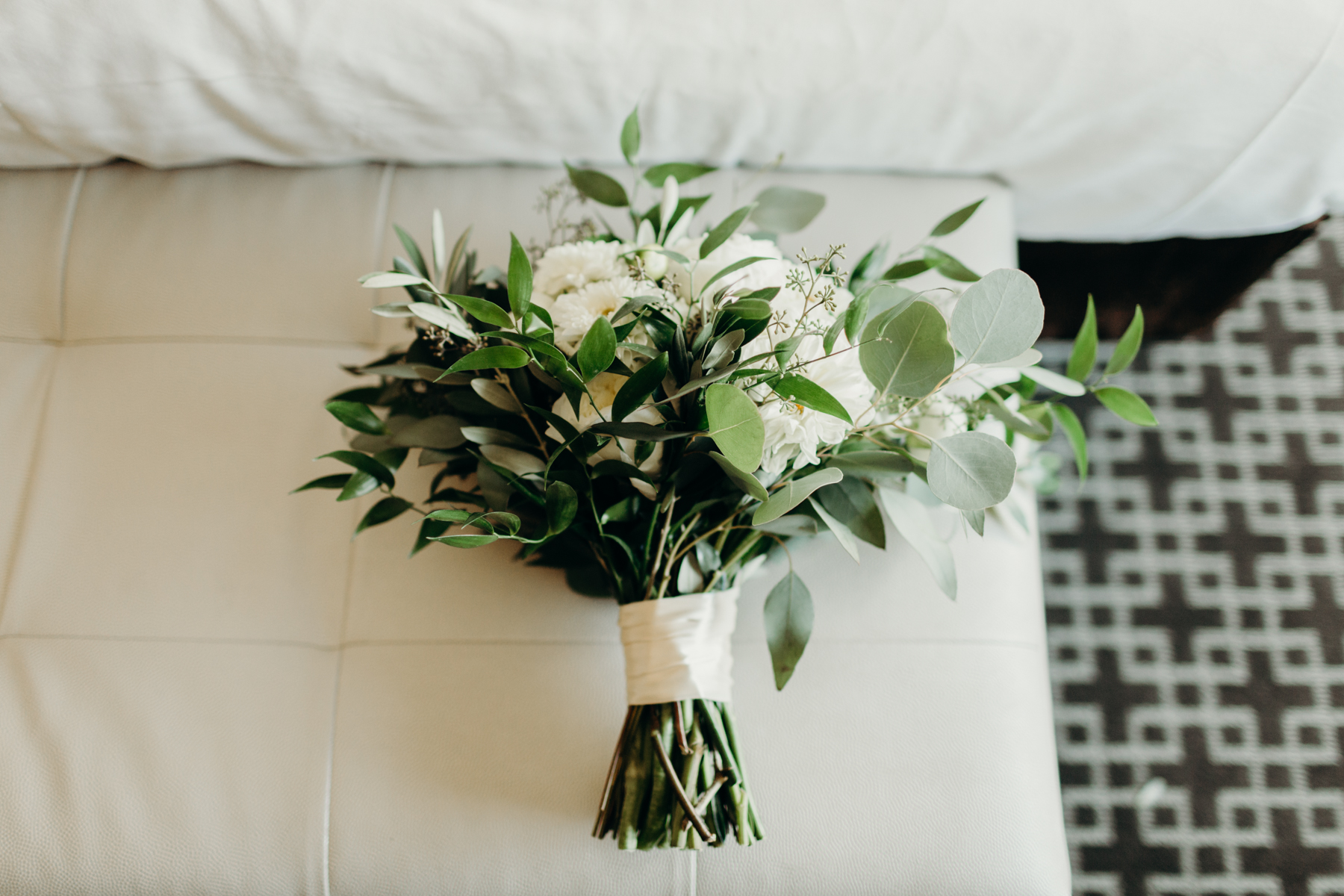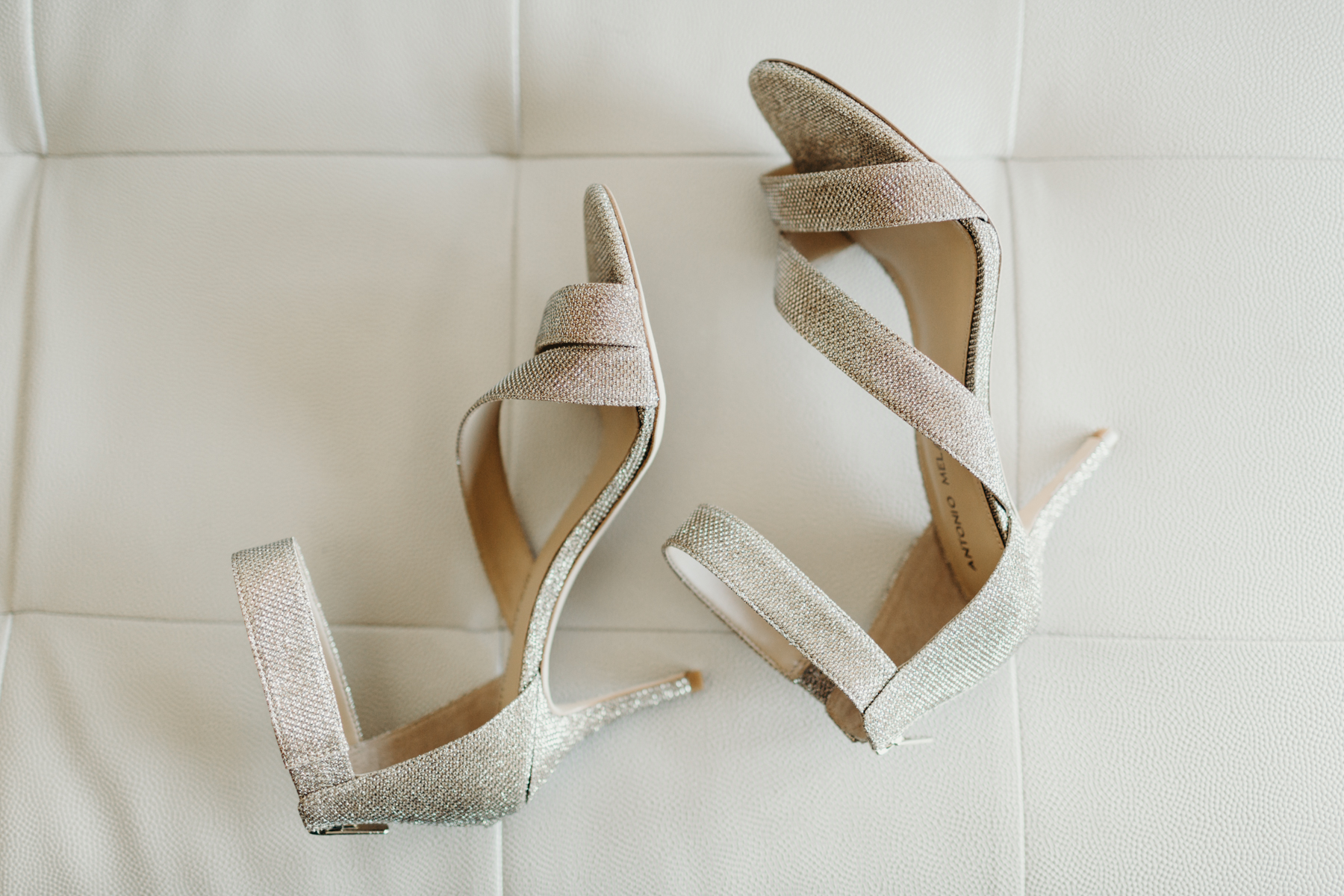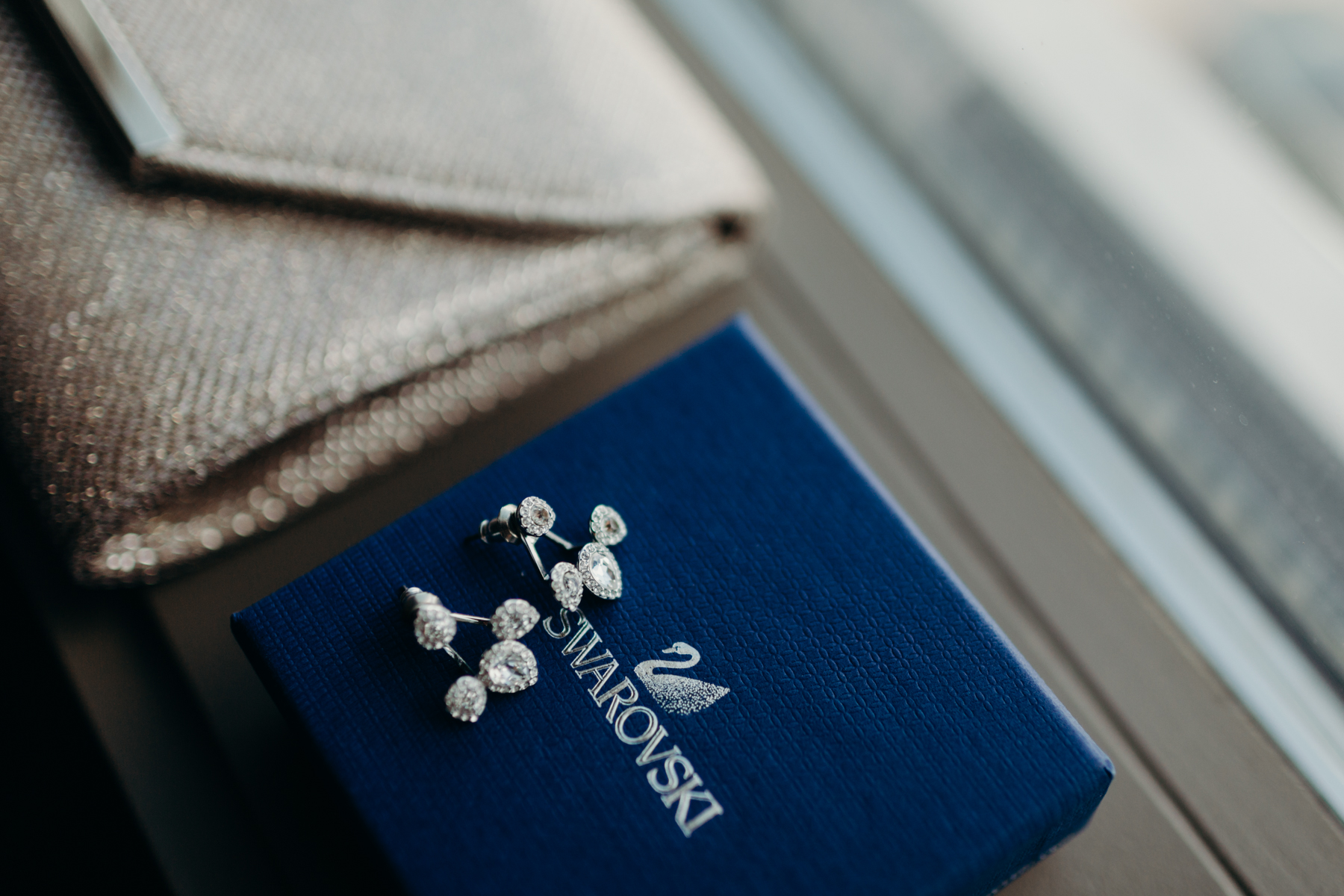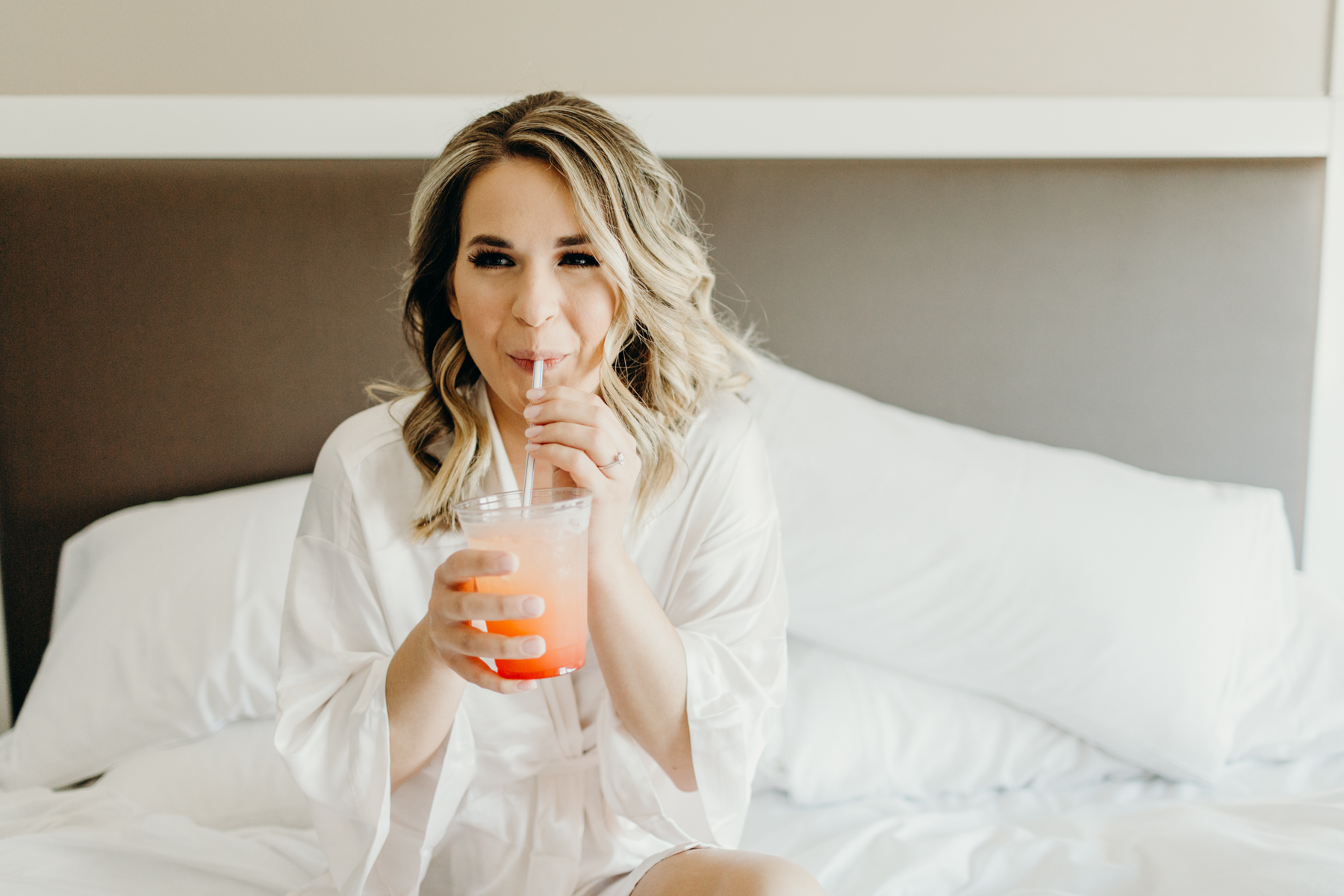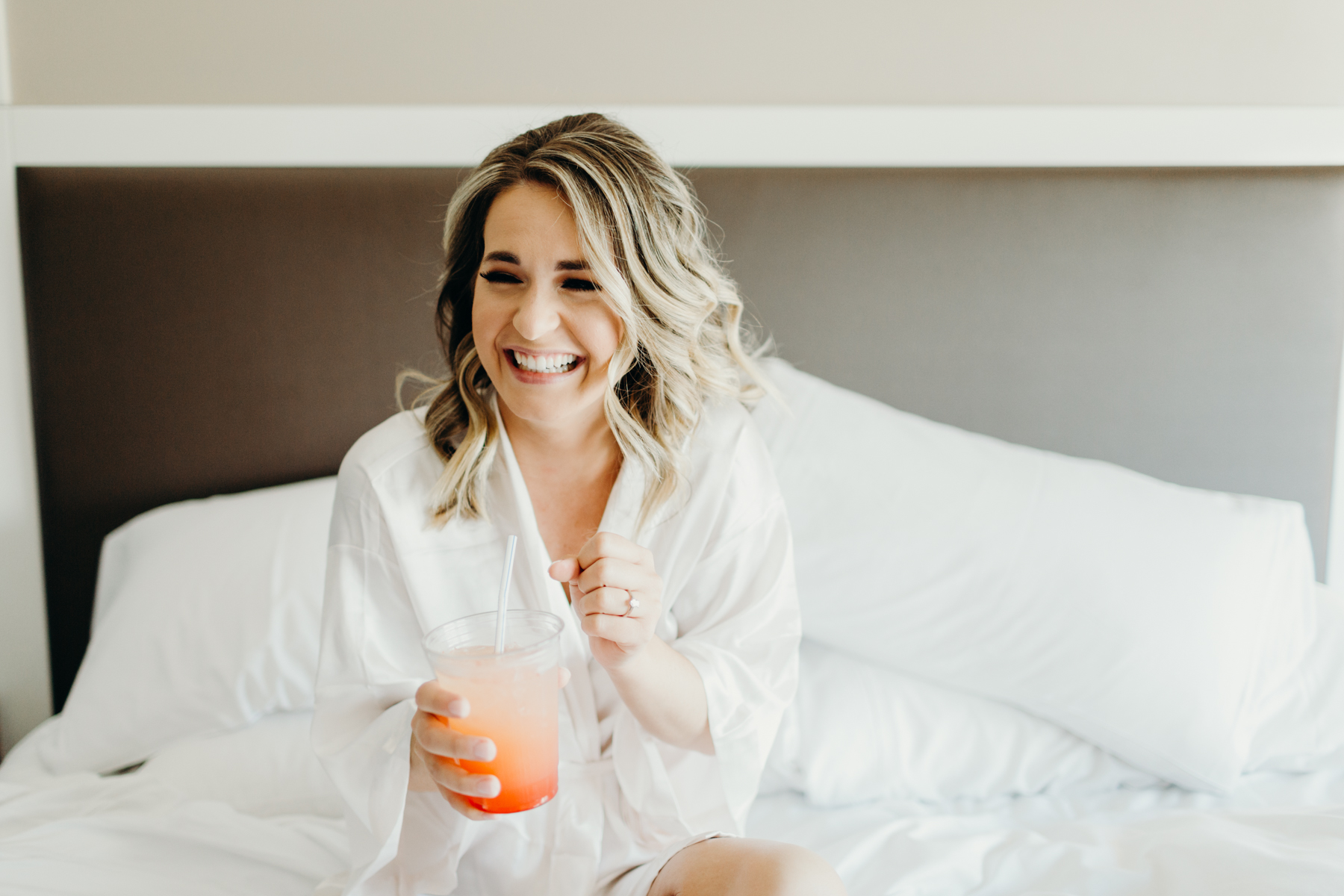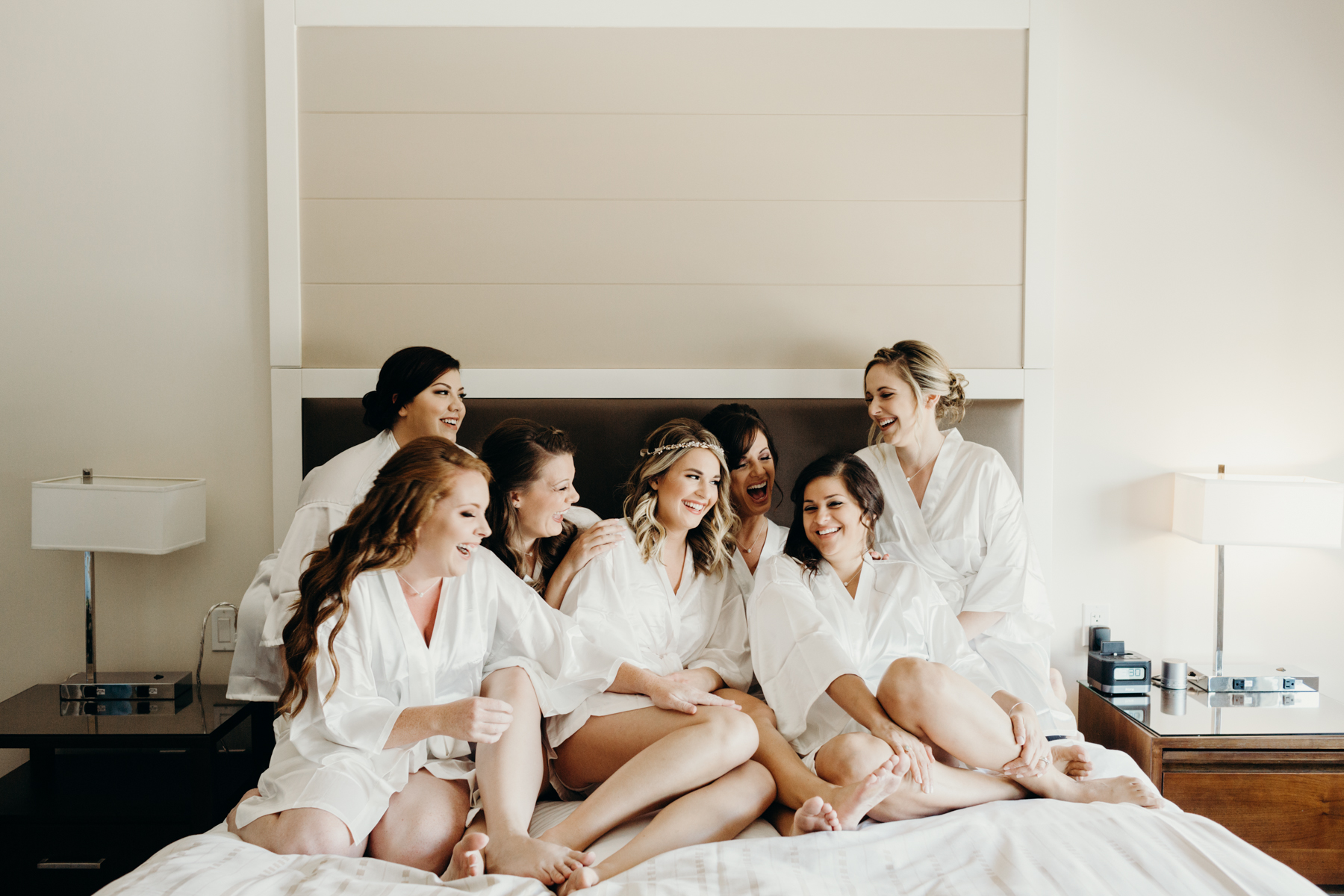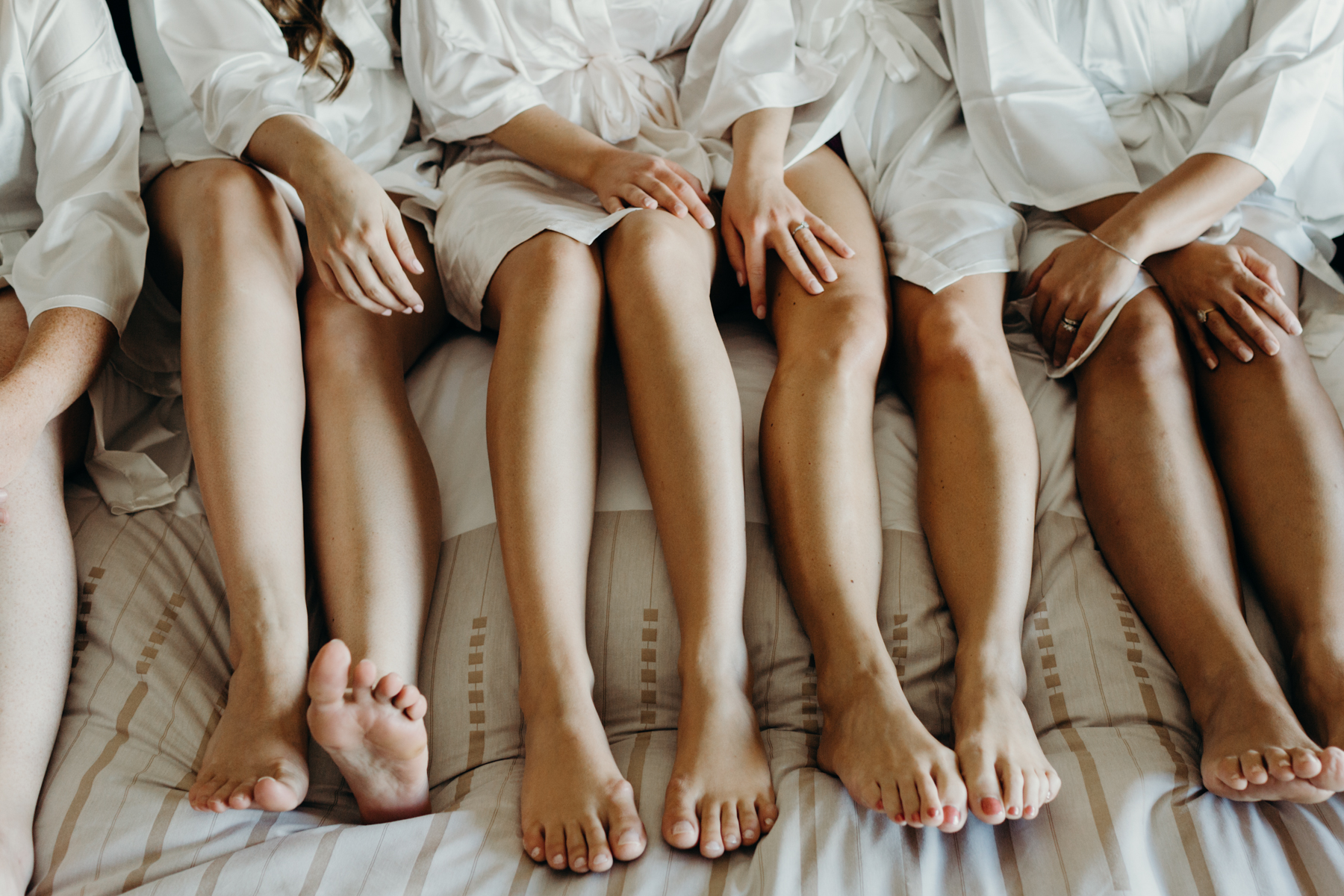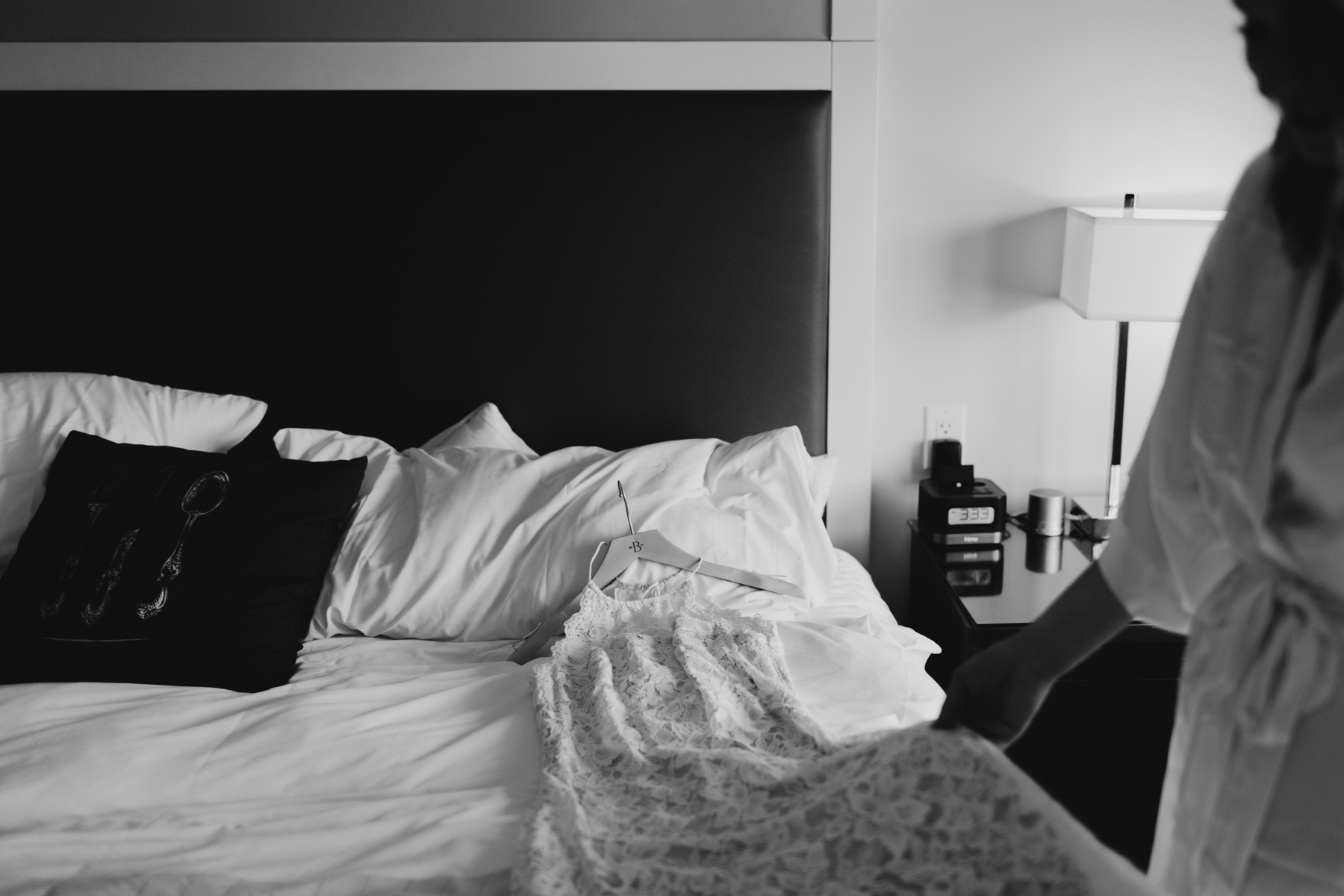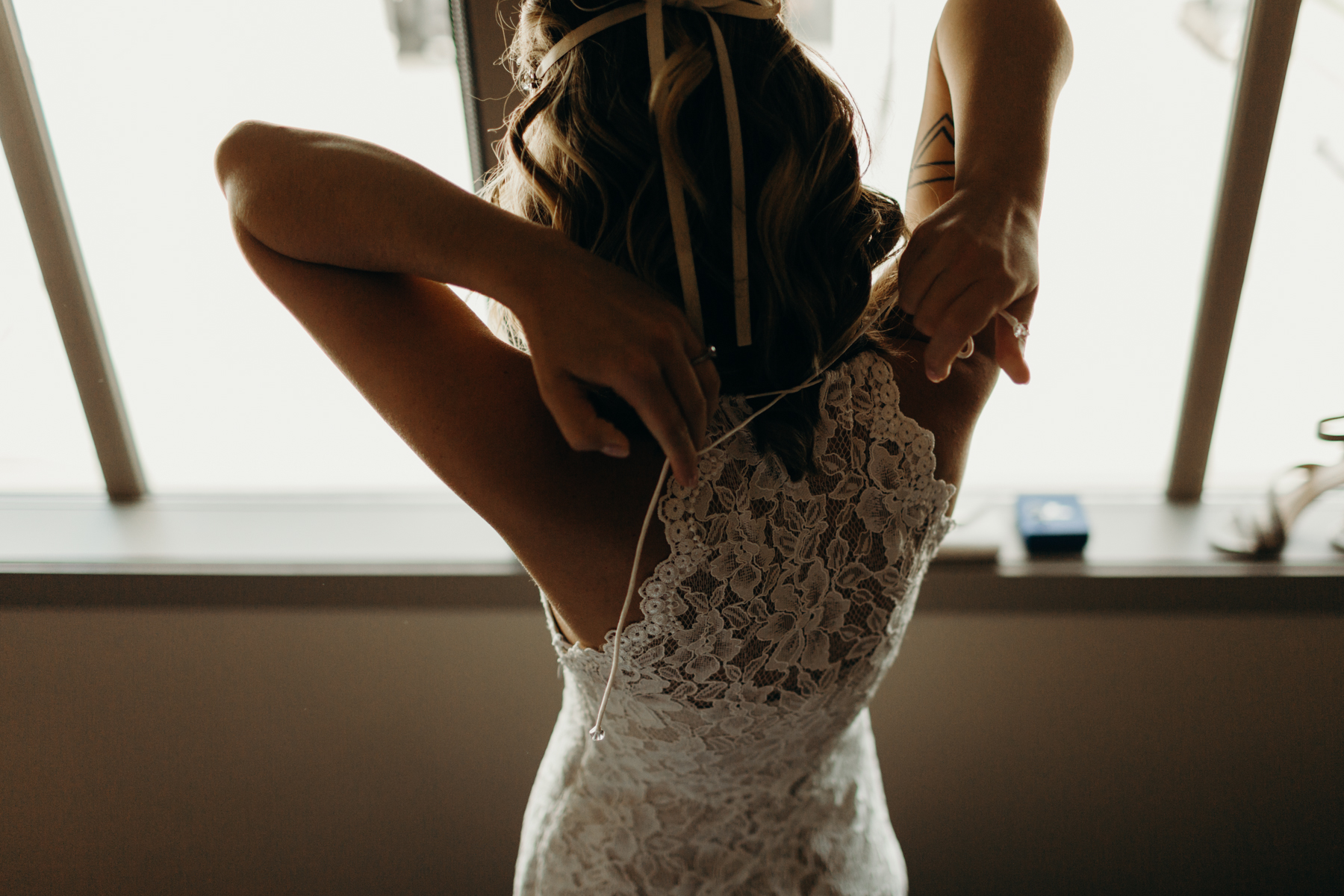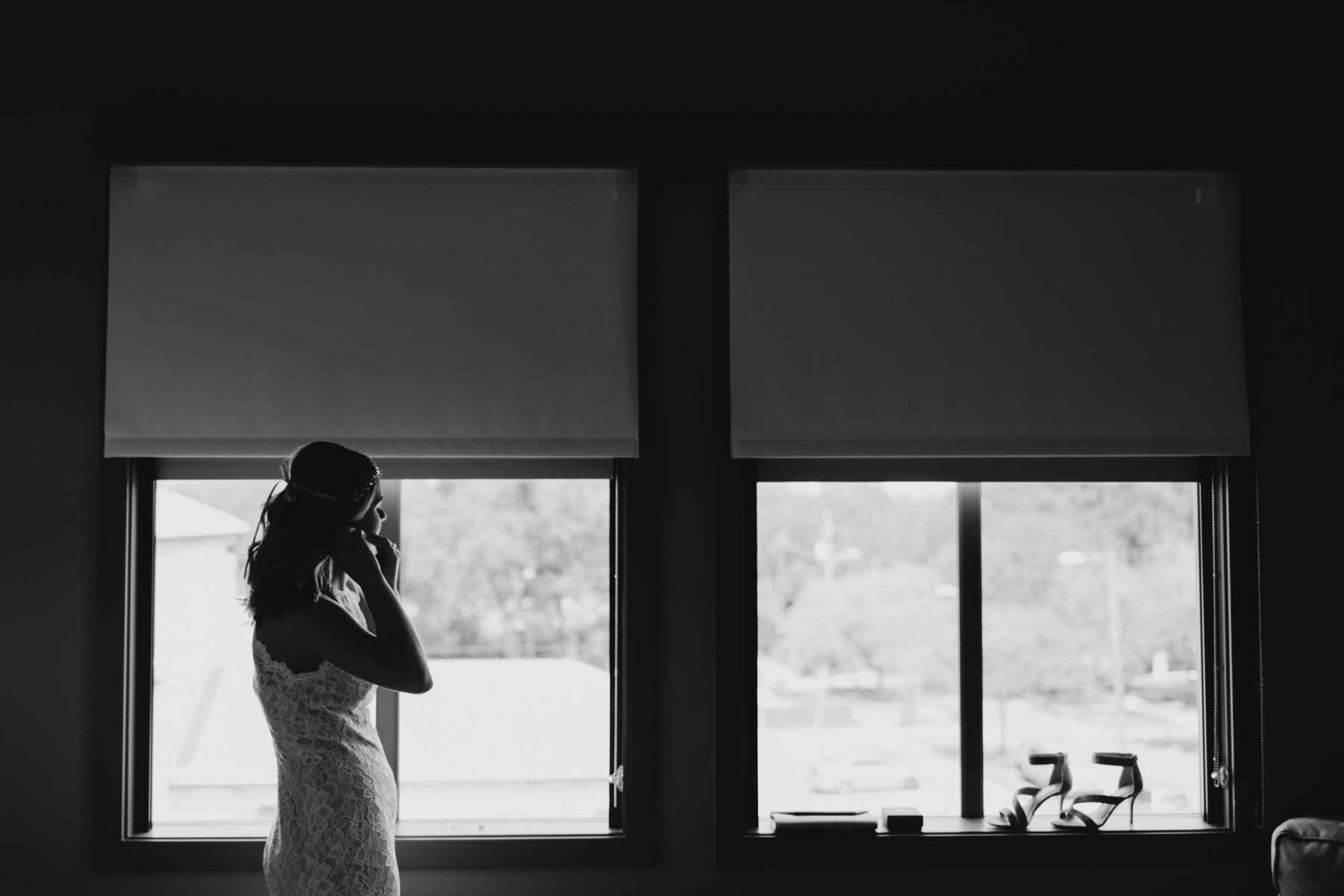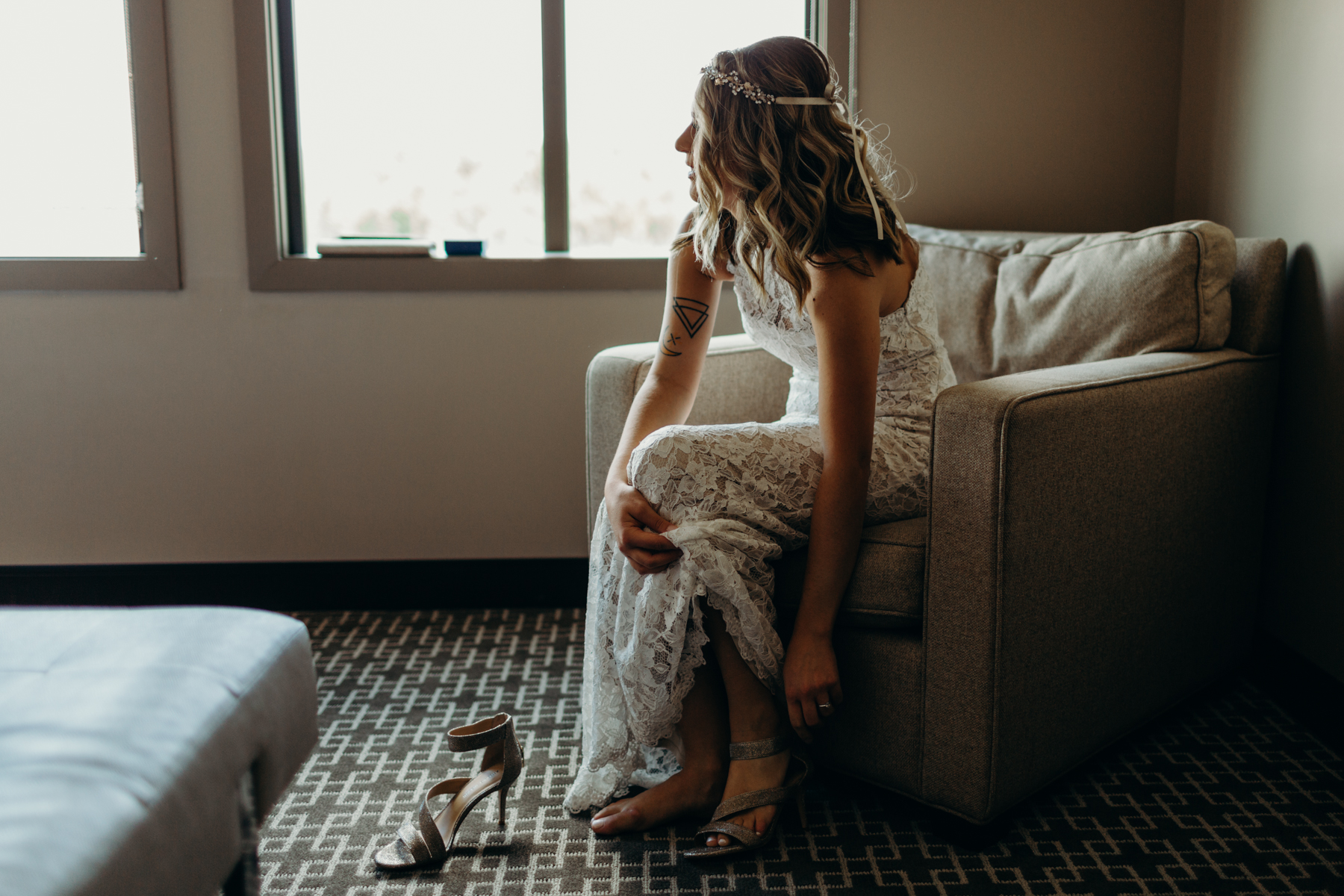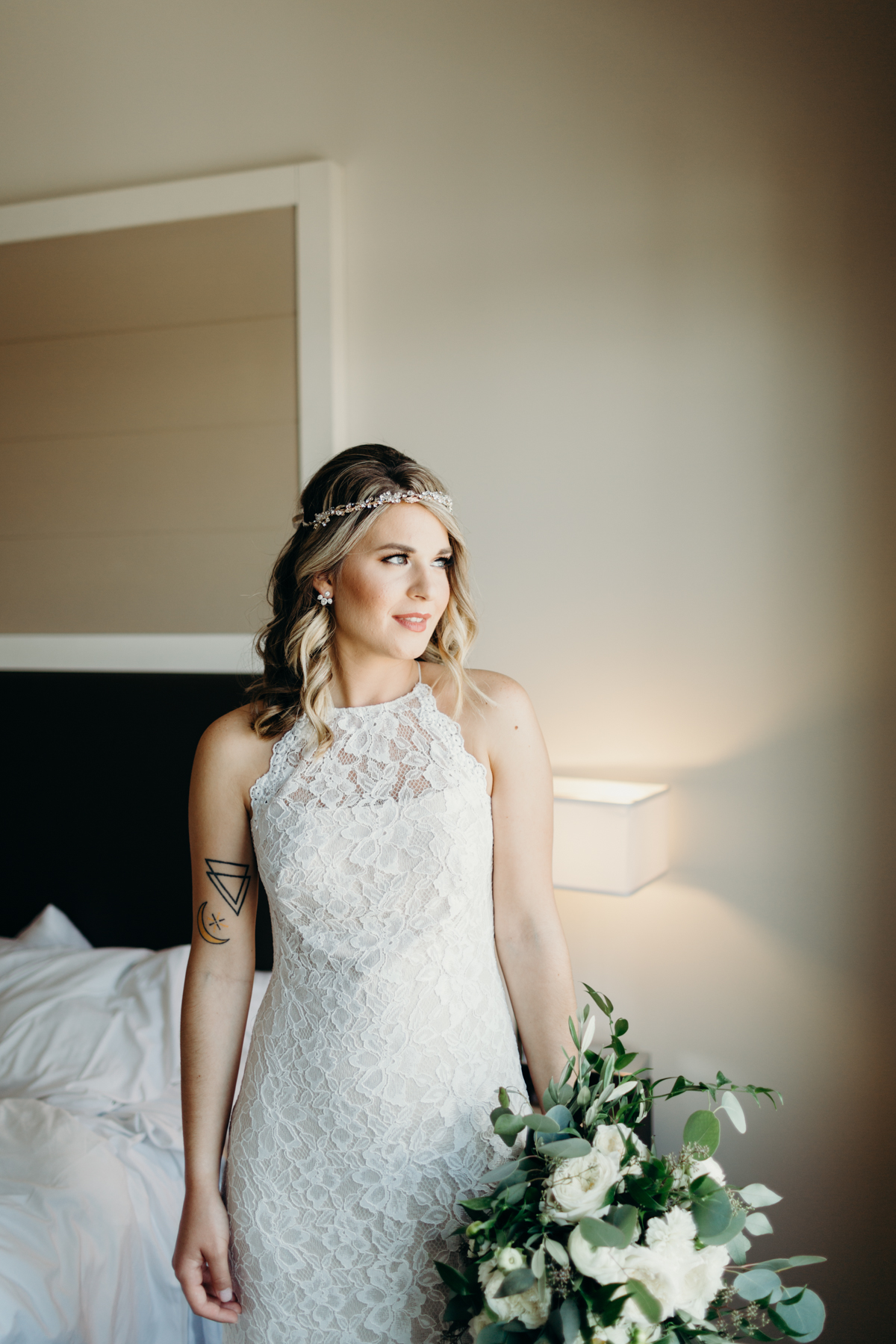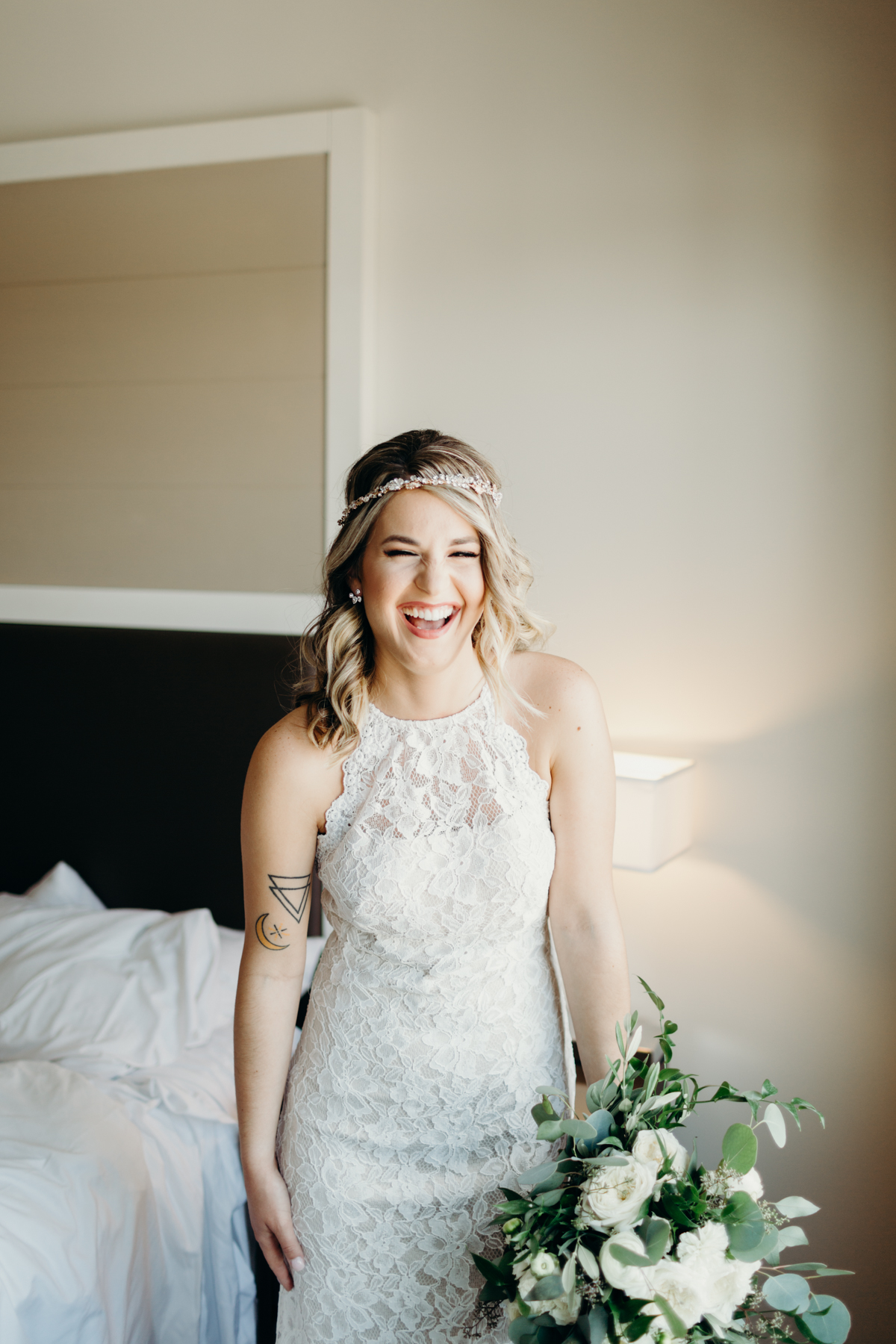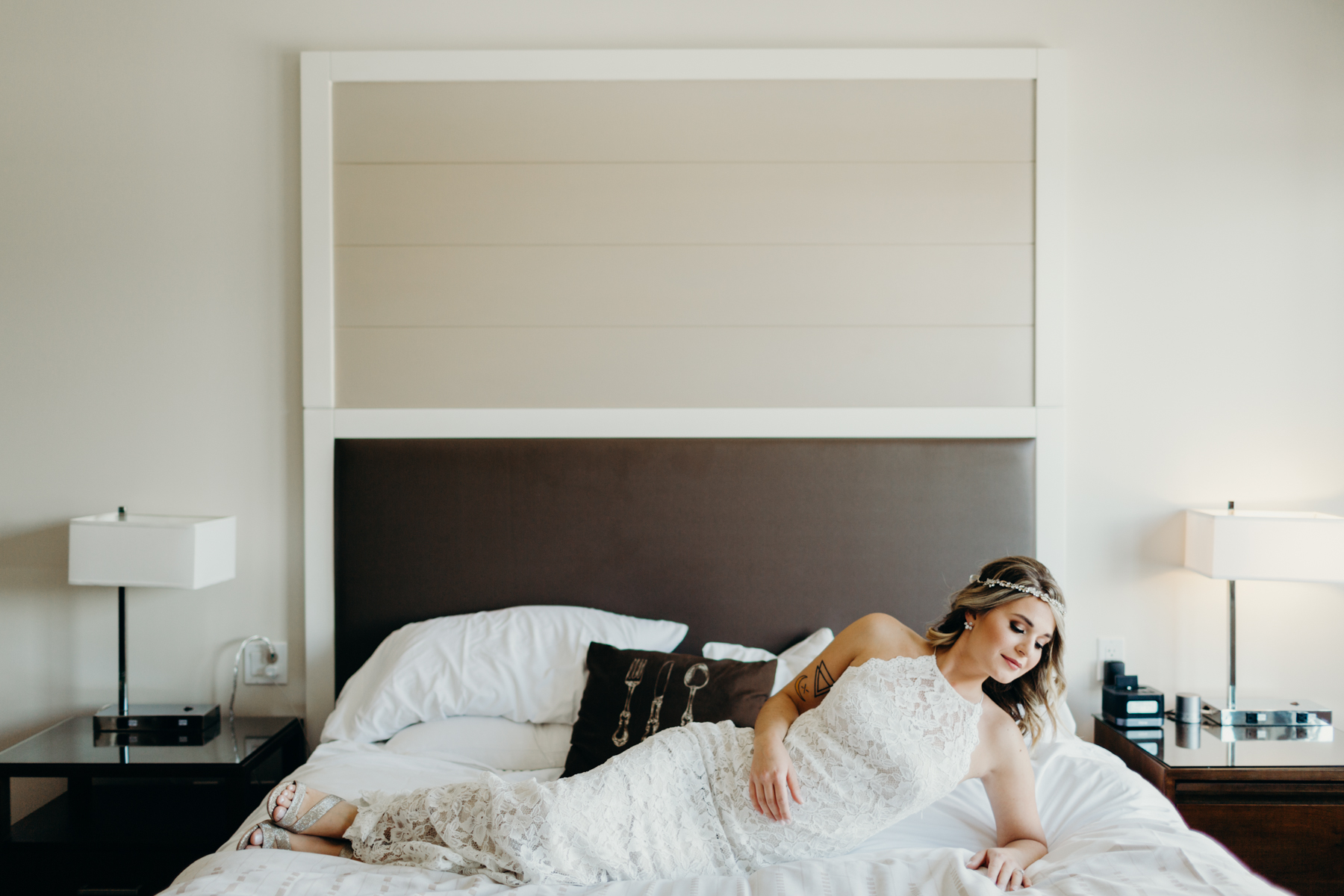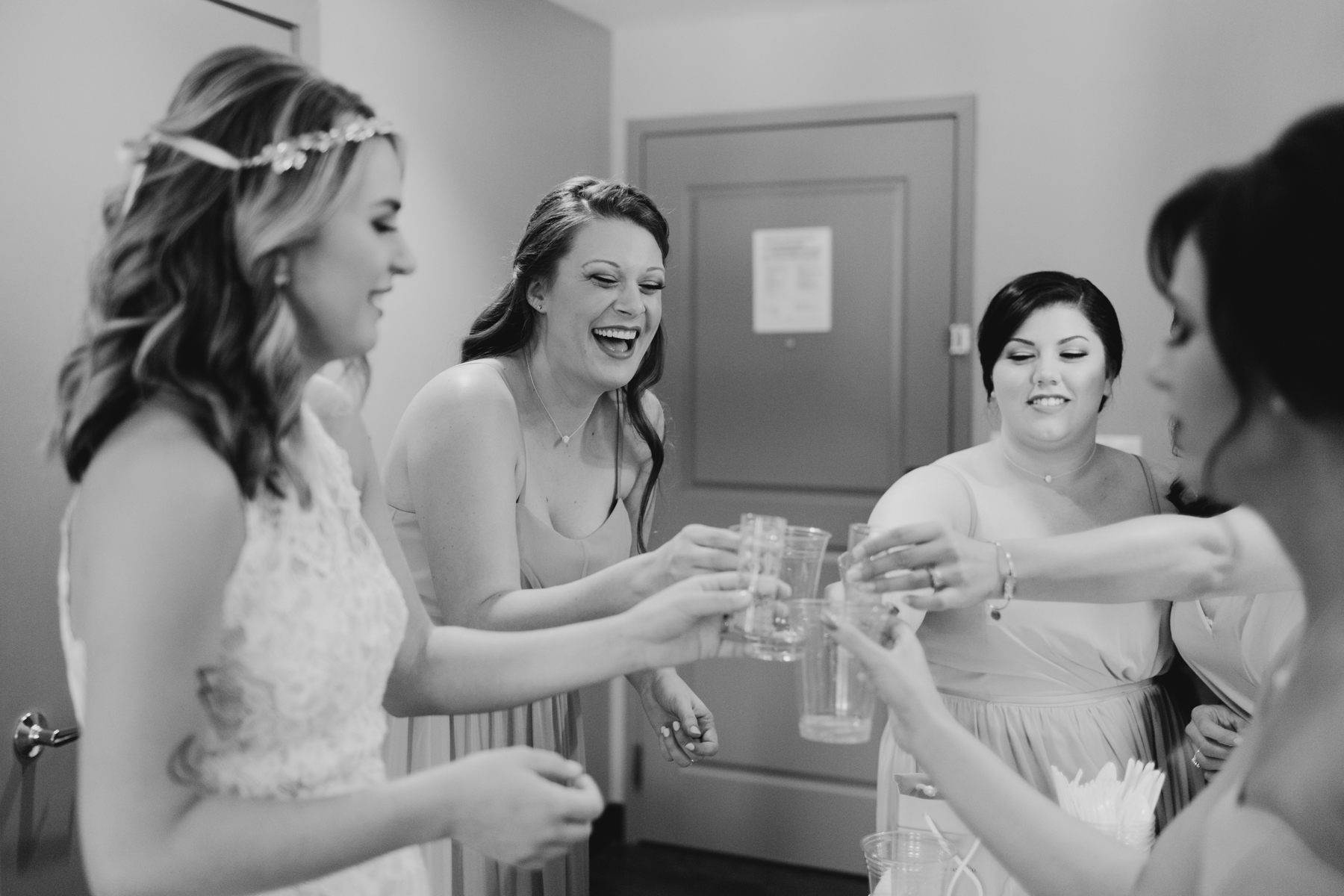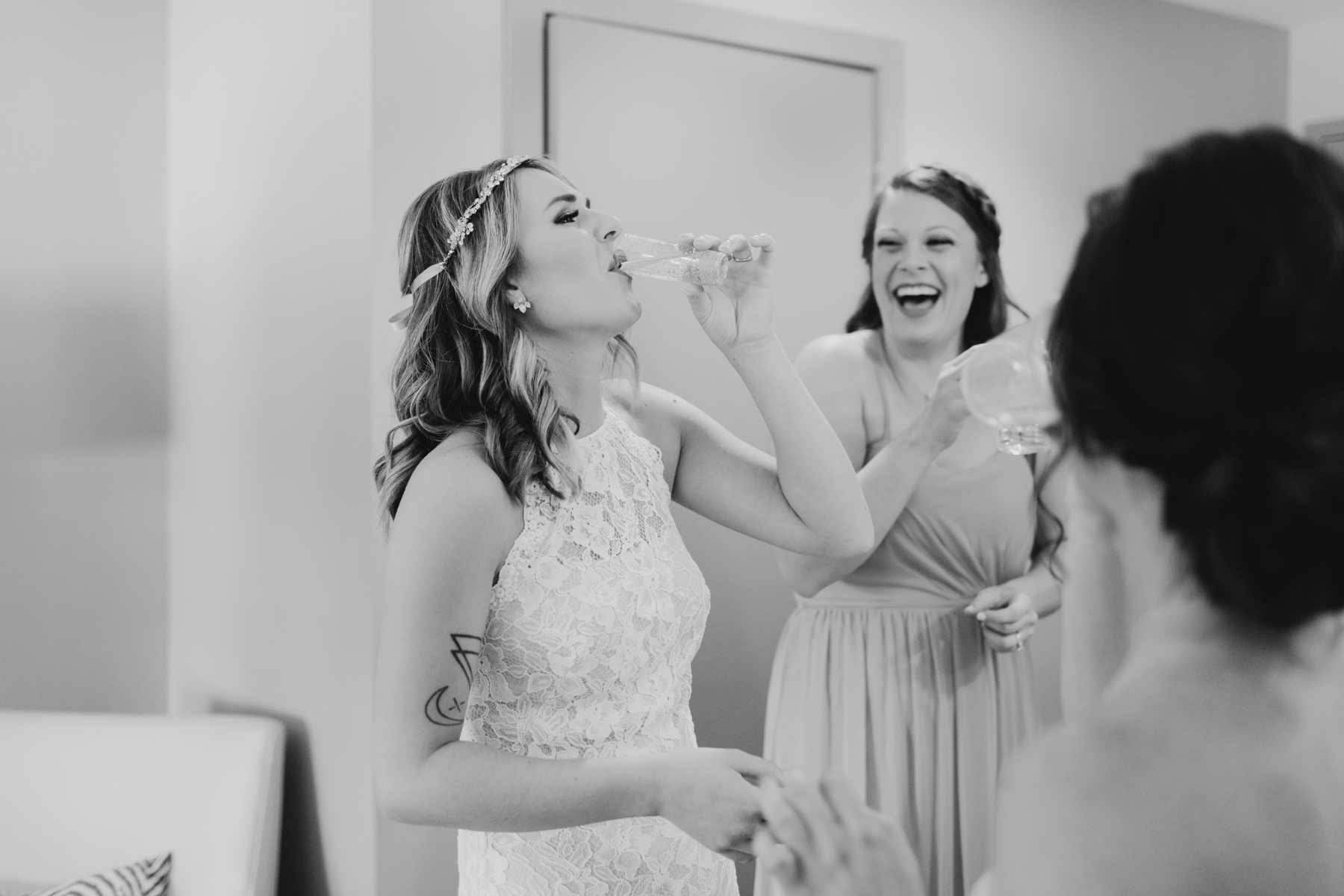 Off to Tampa University for their First Look!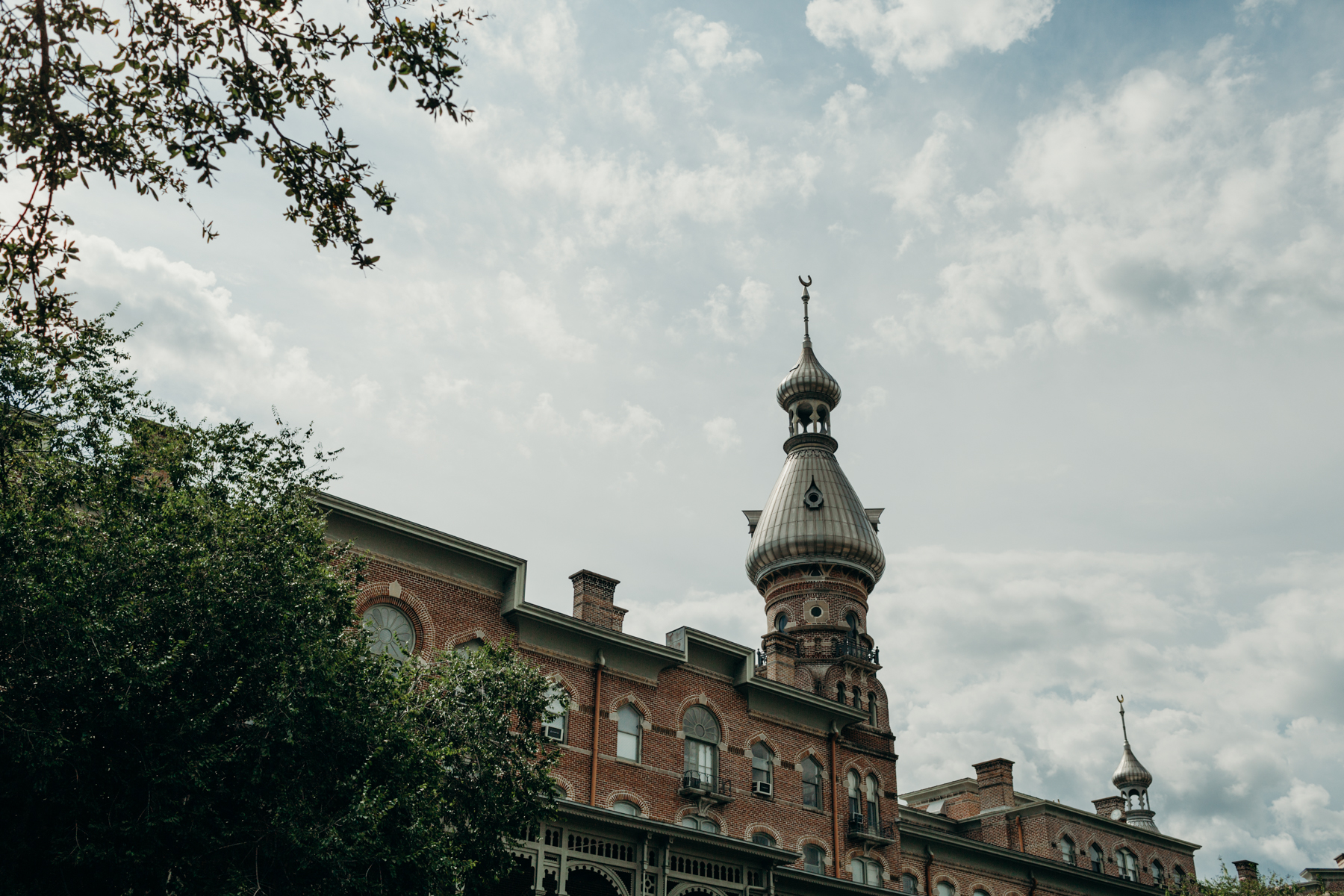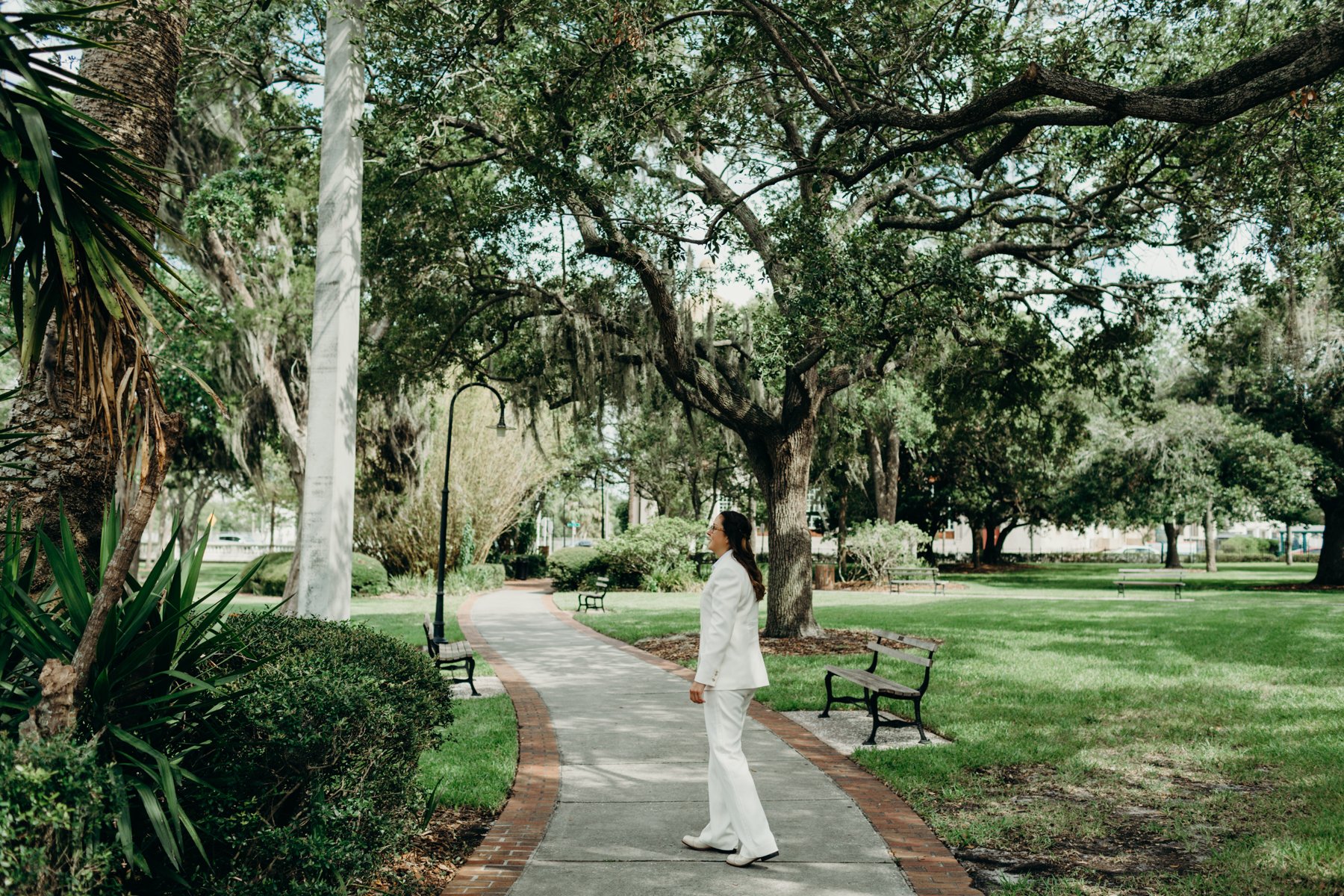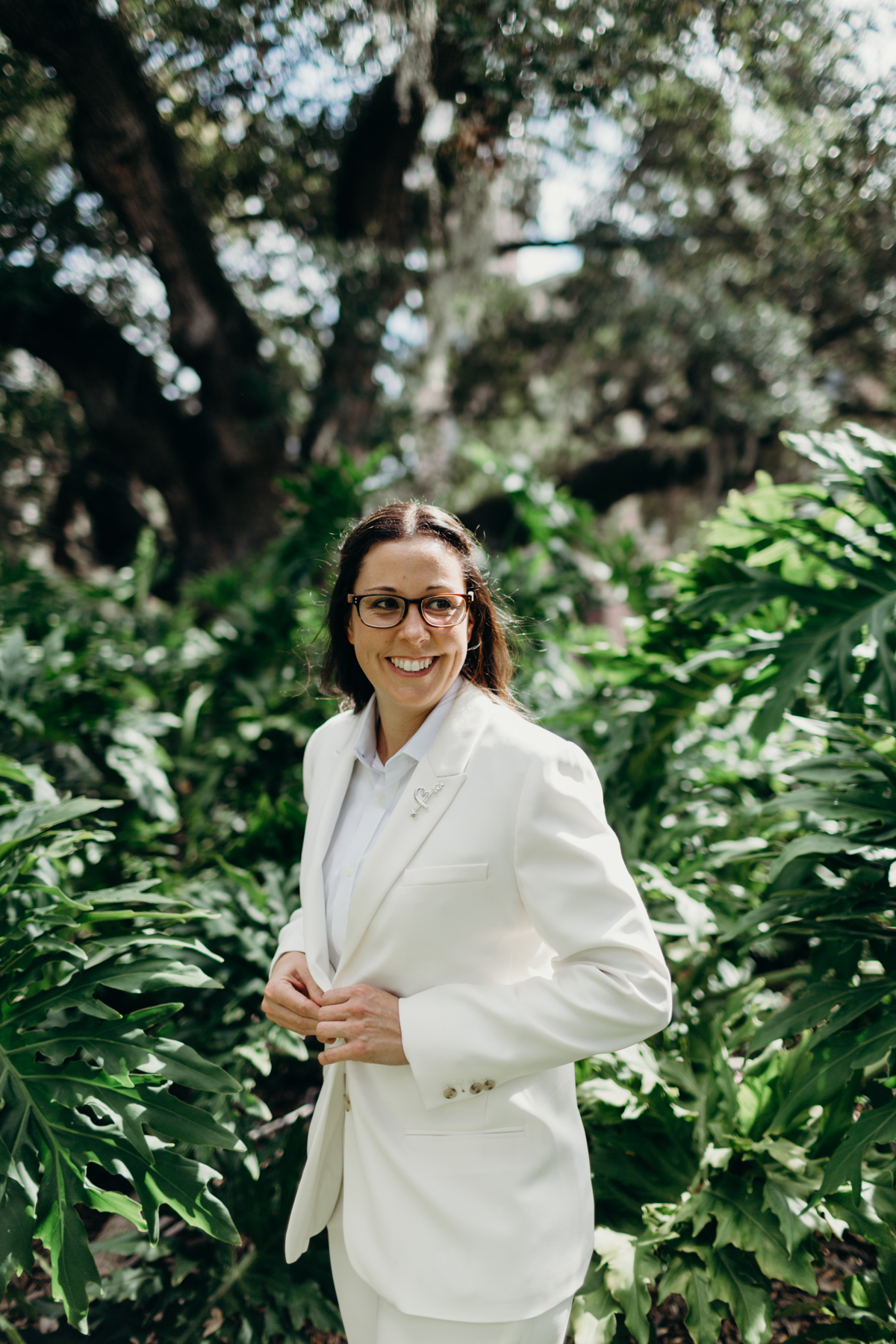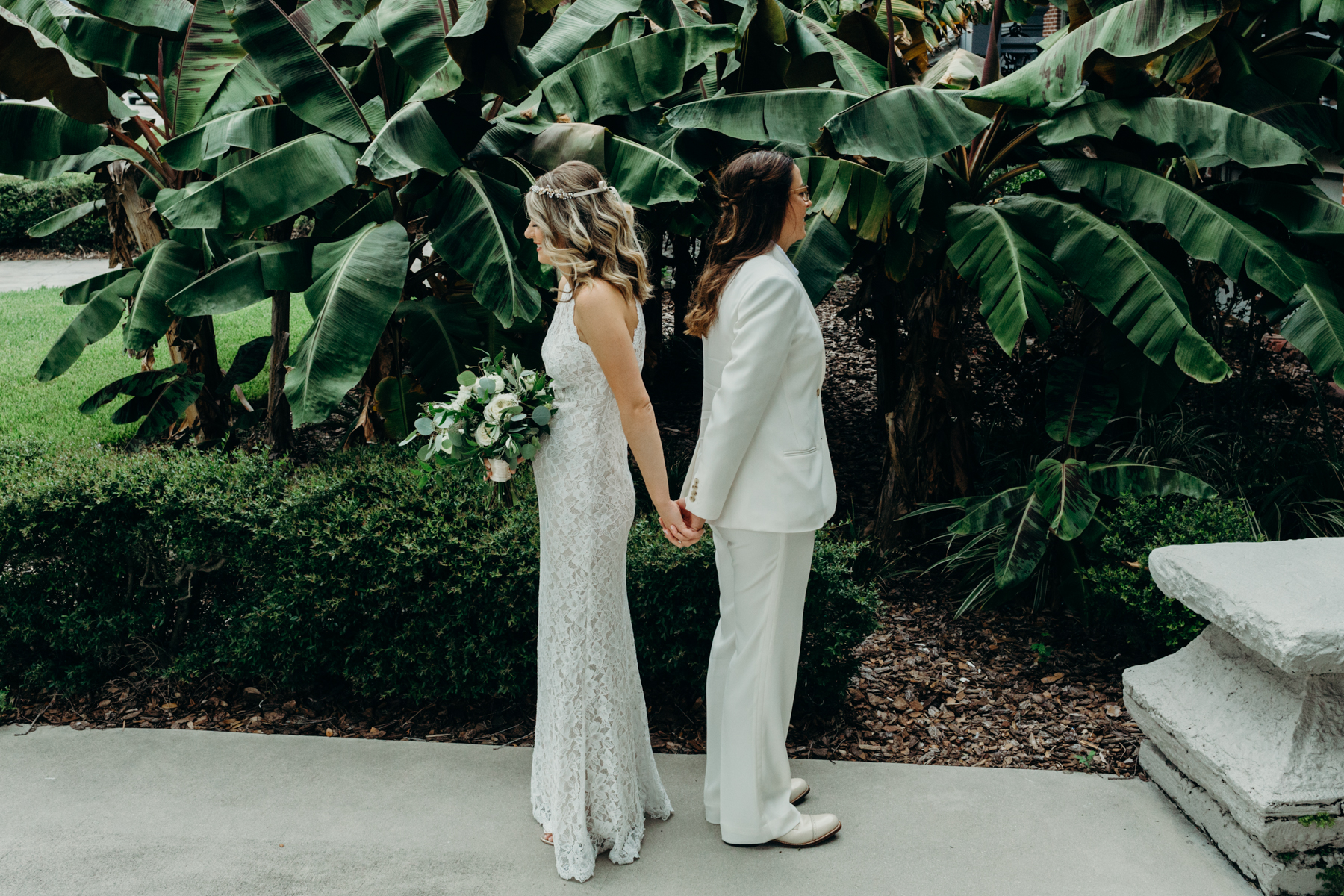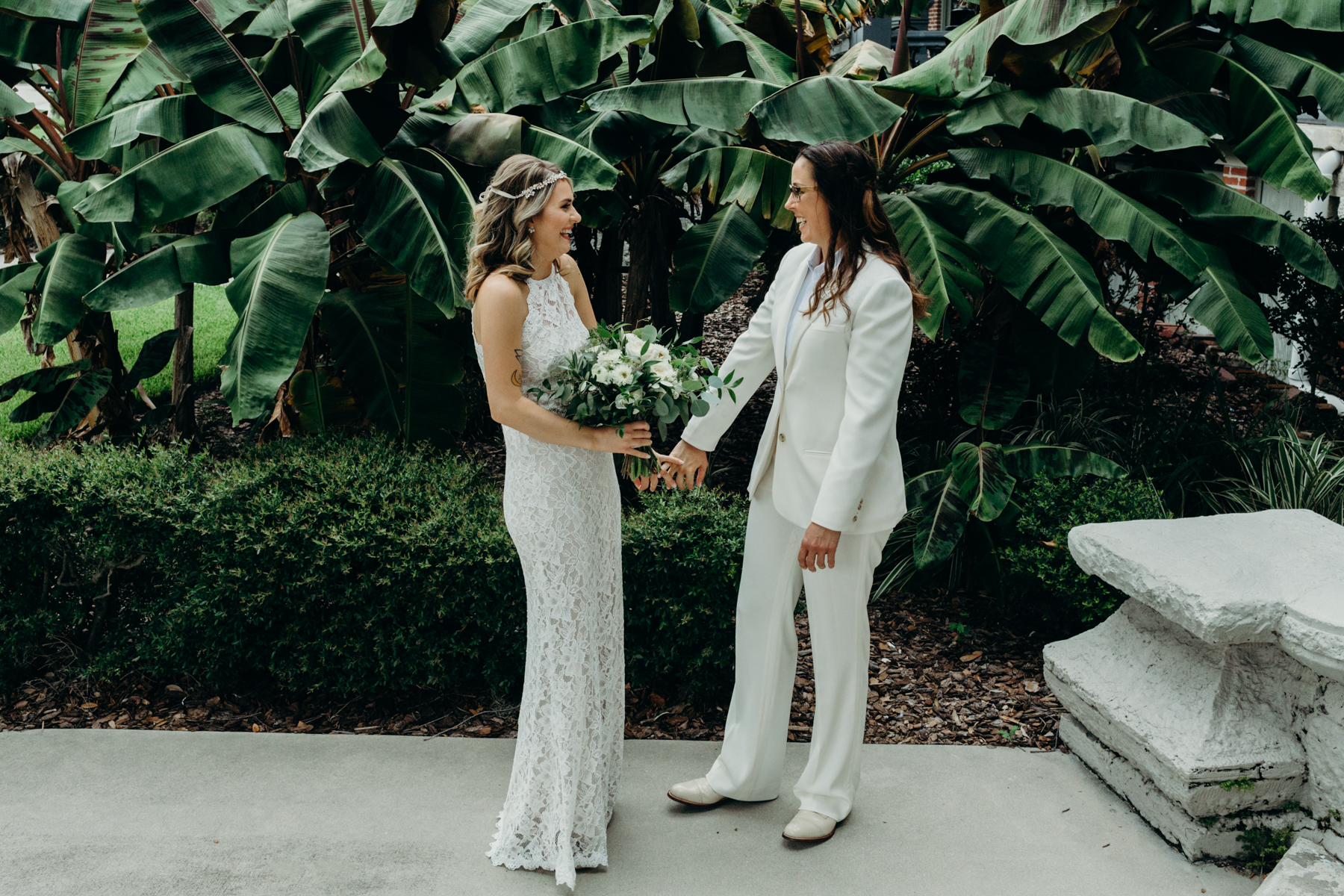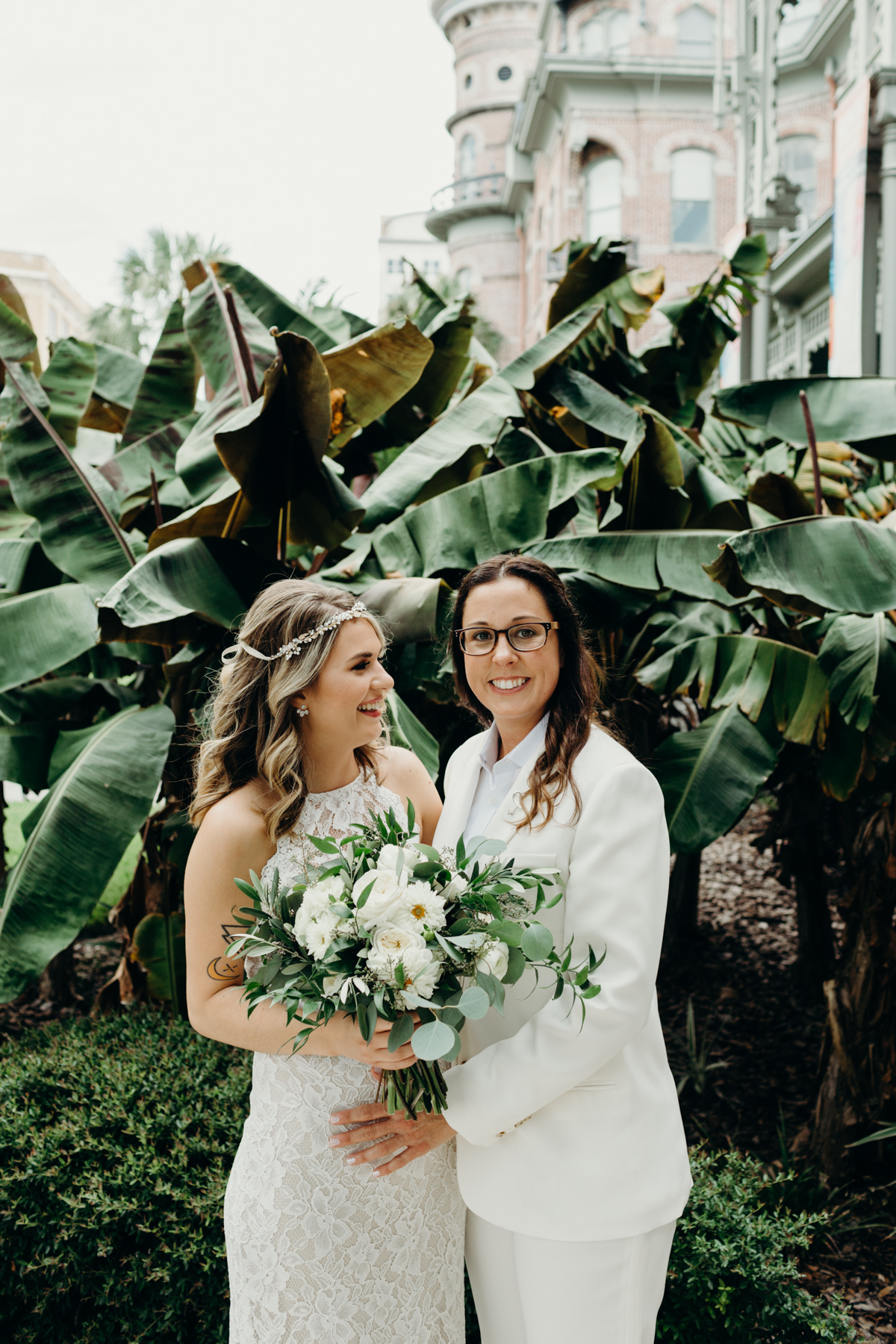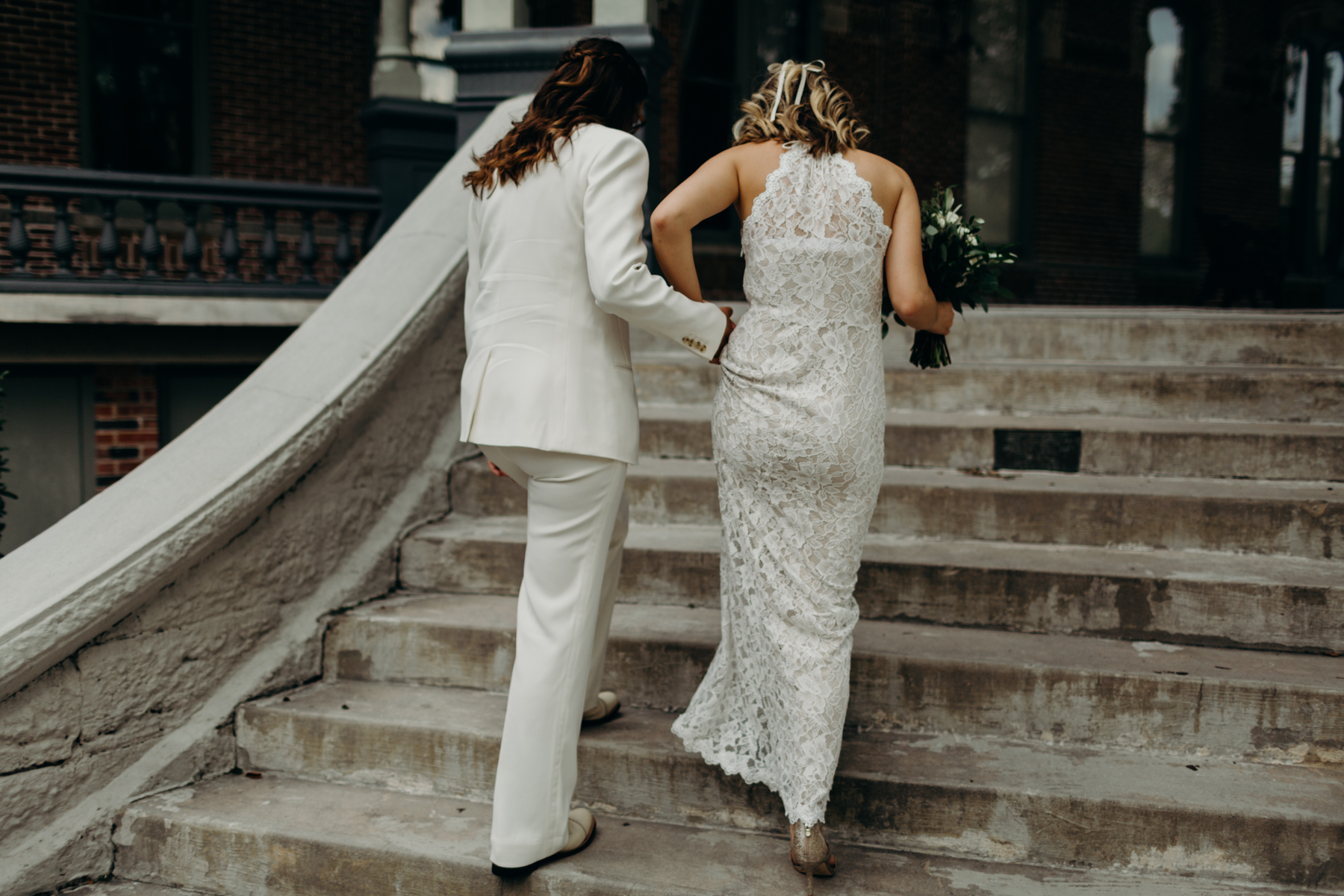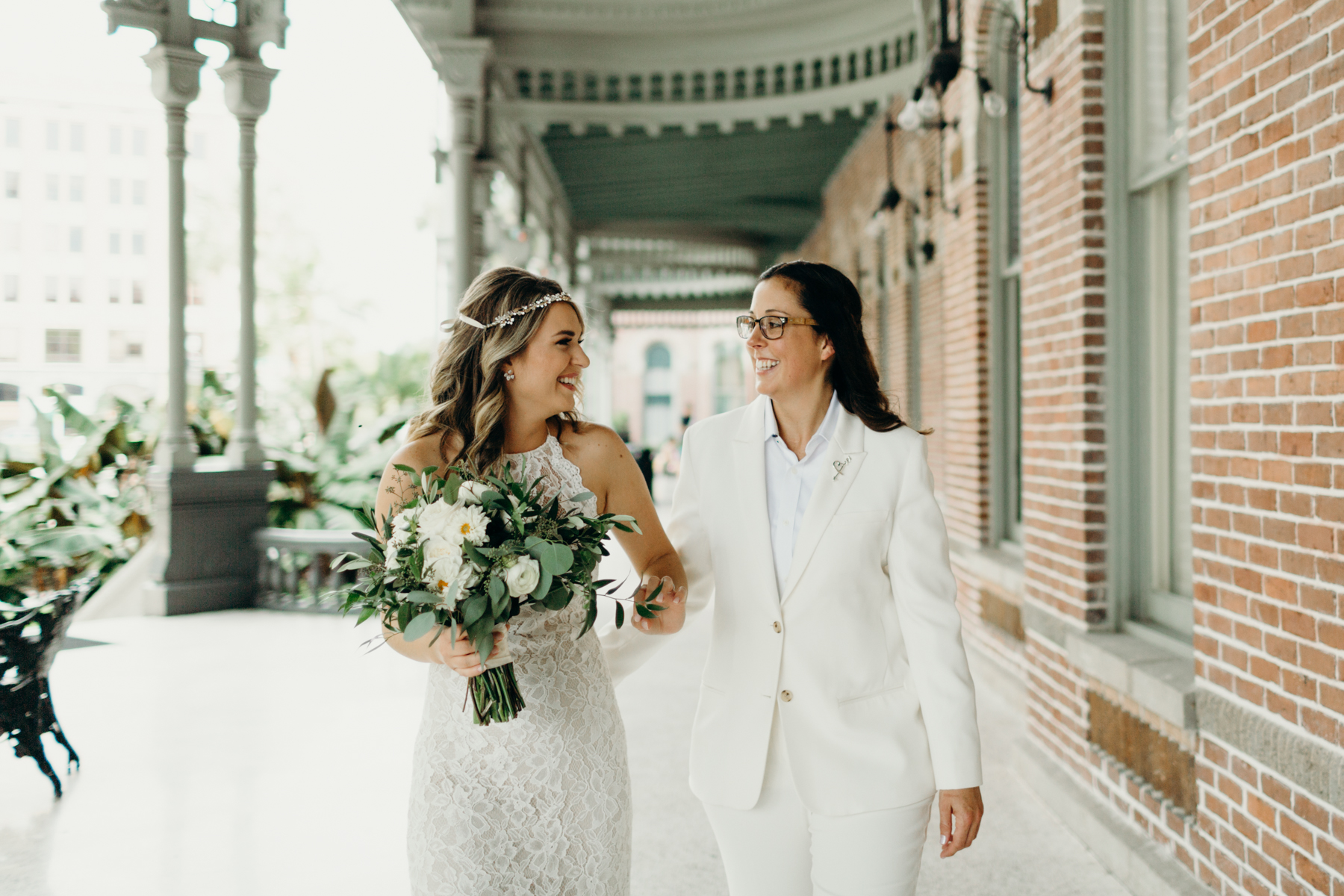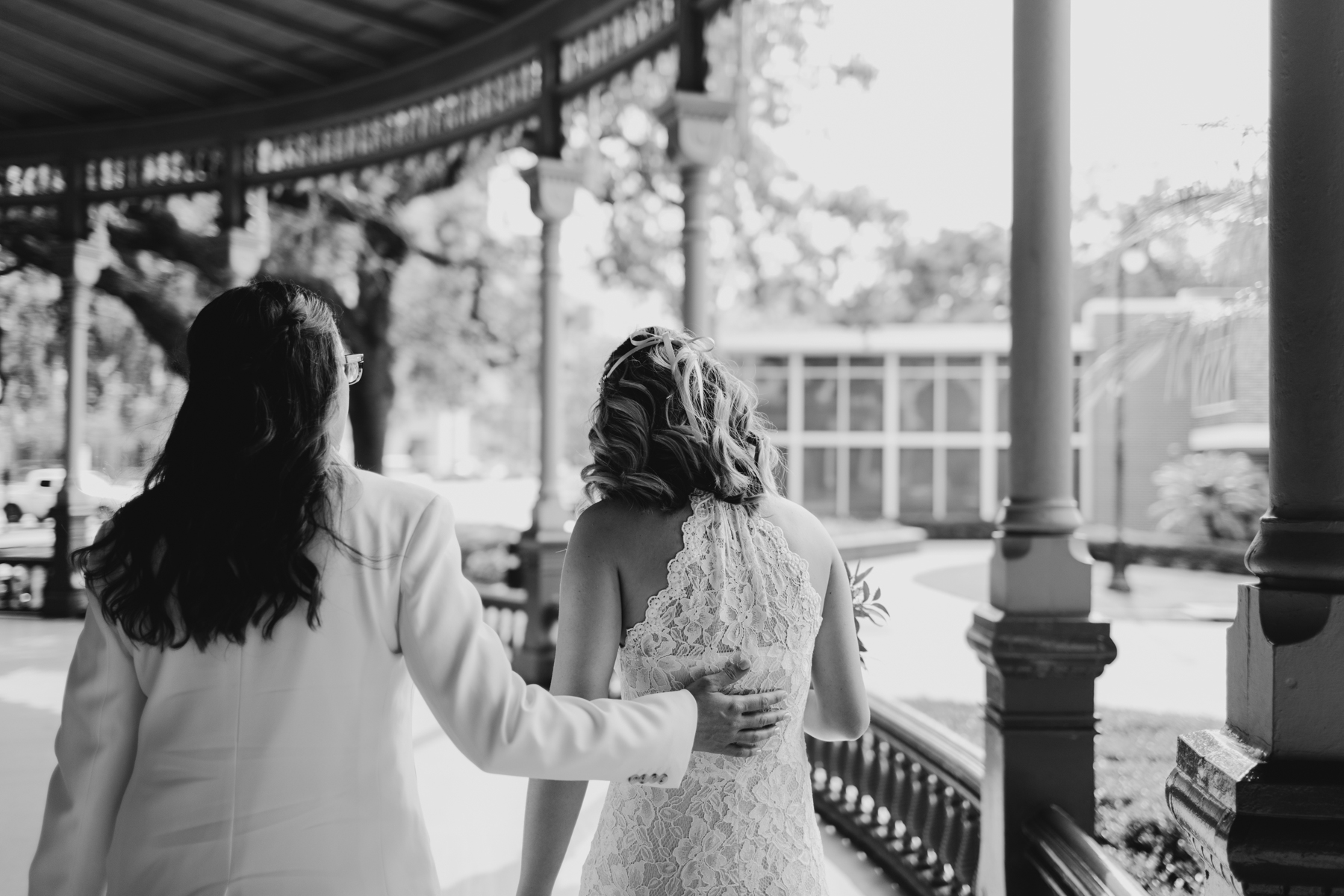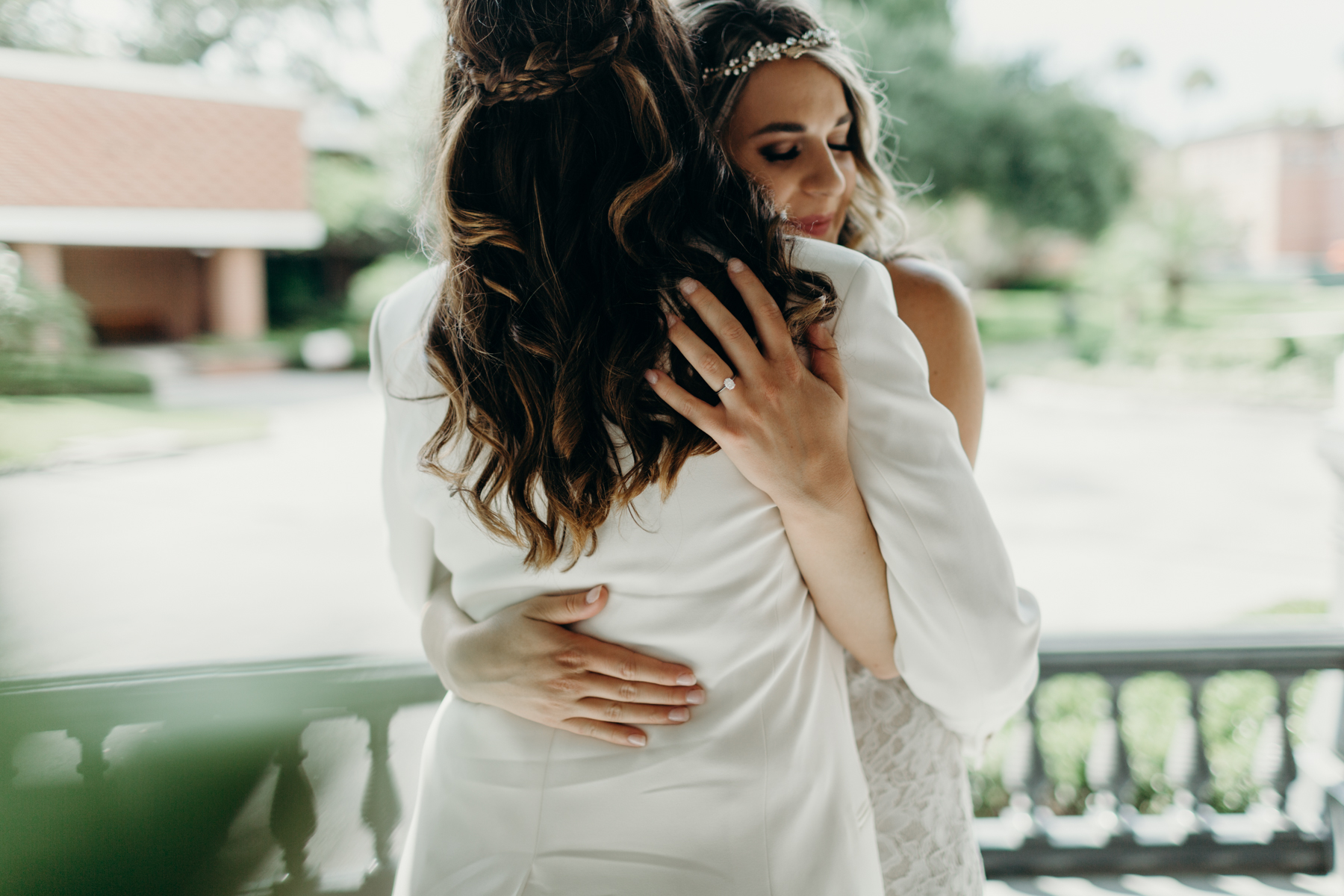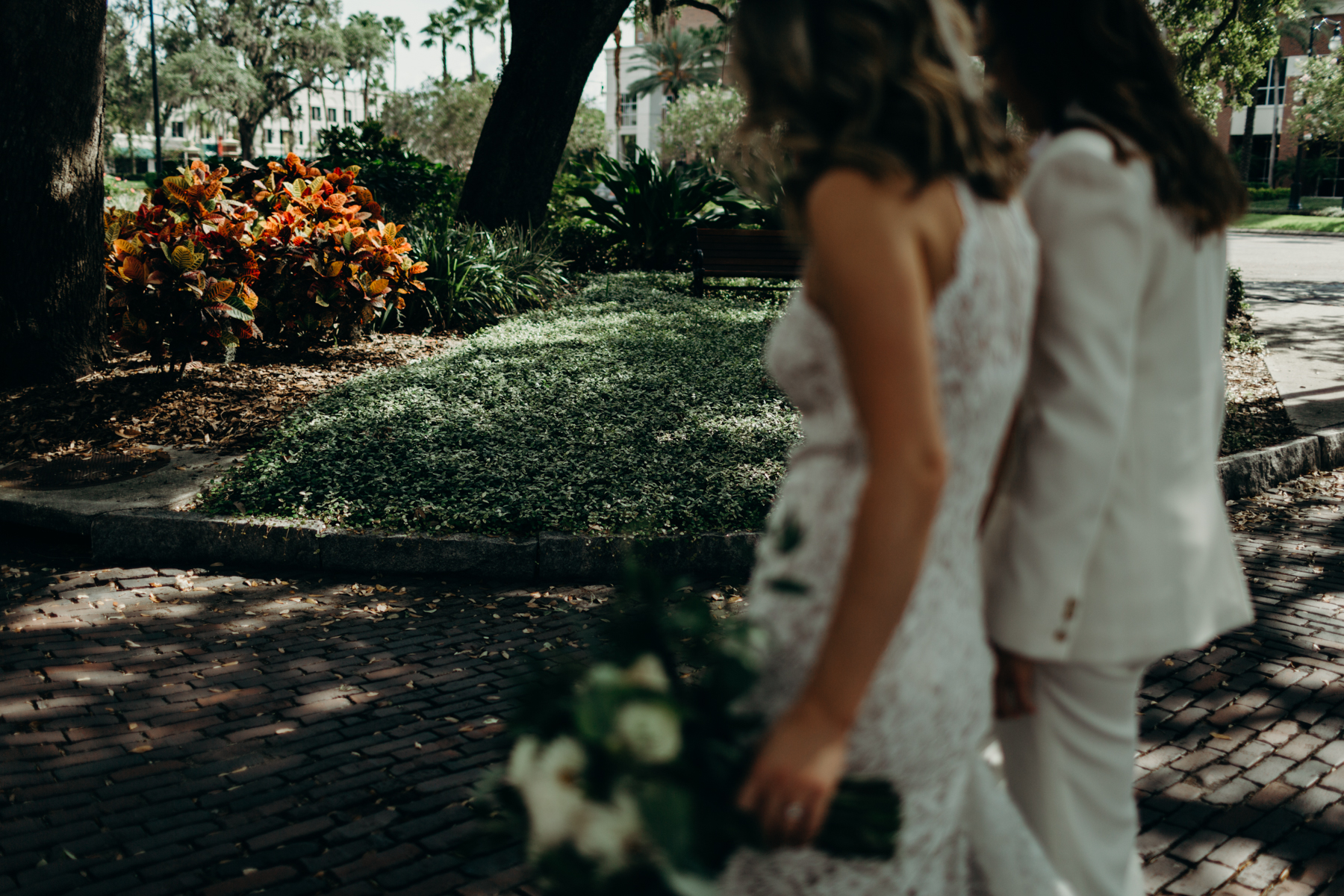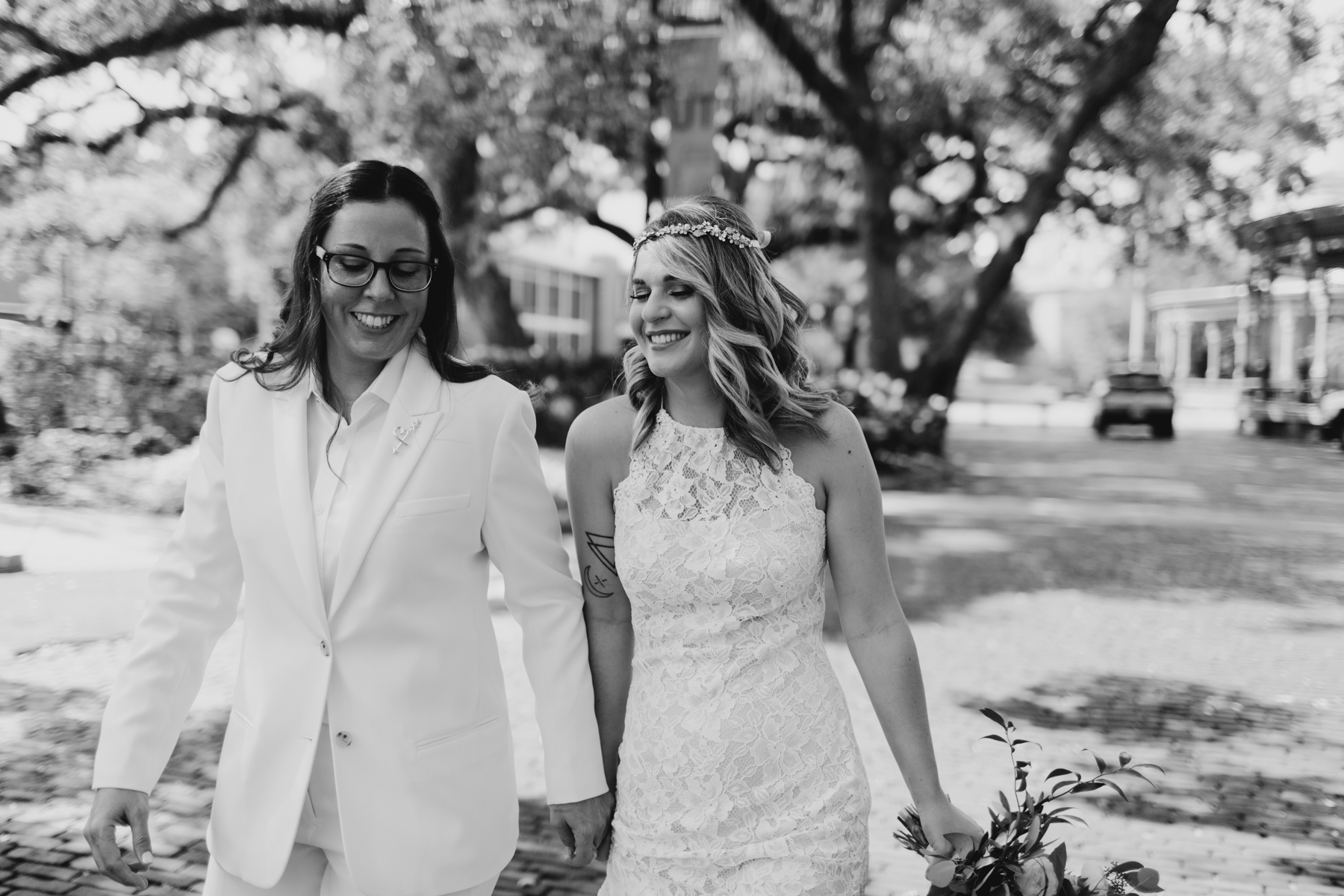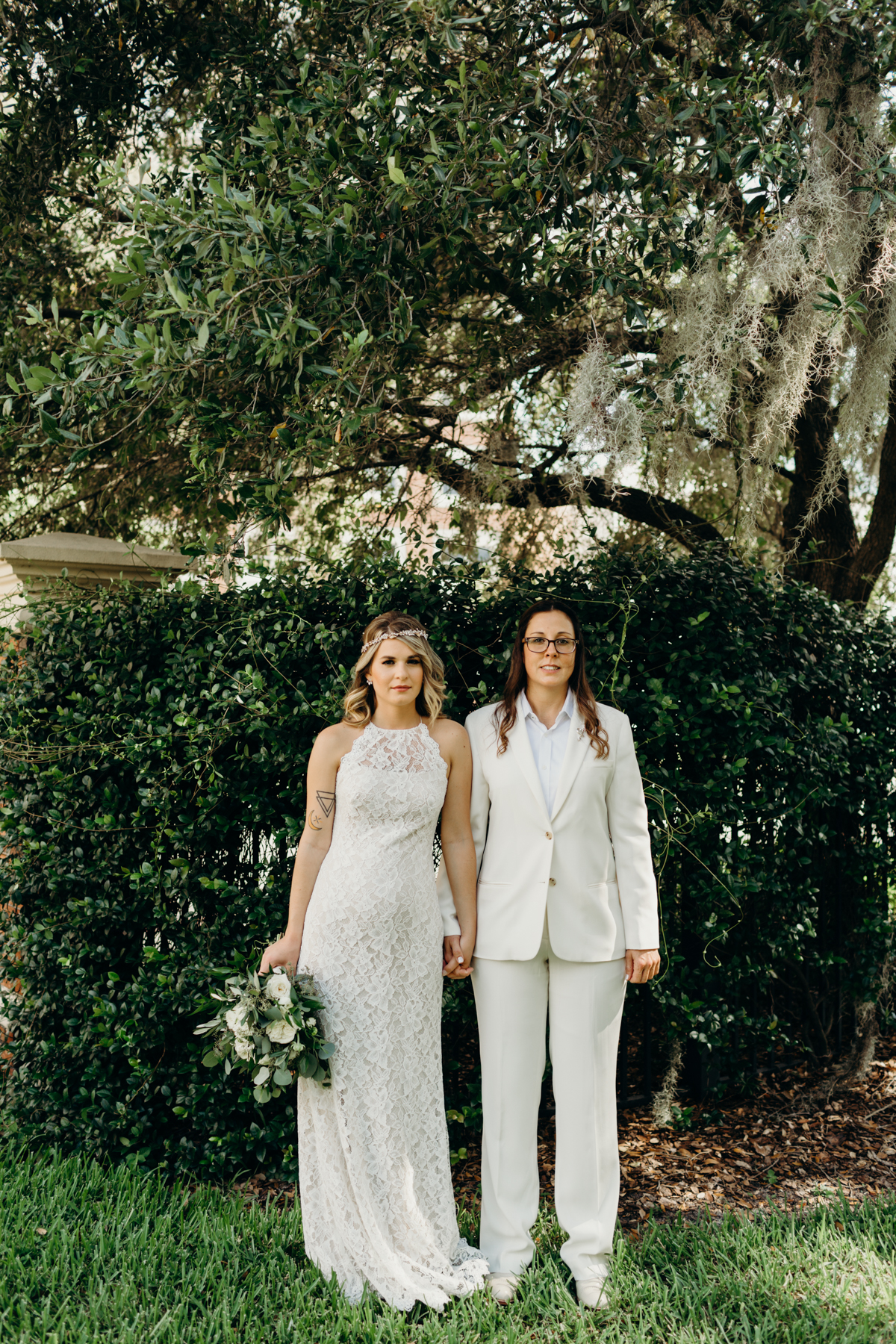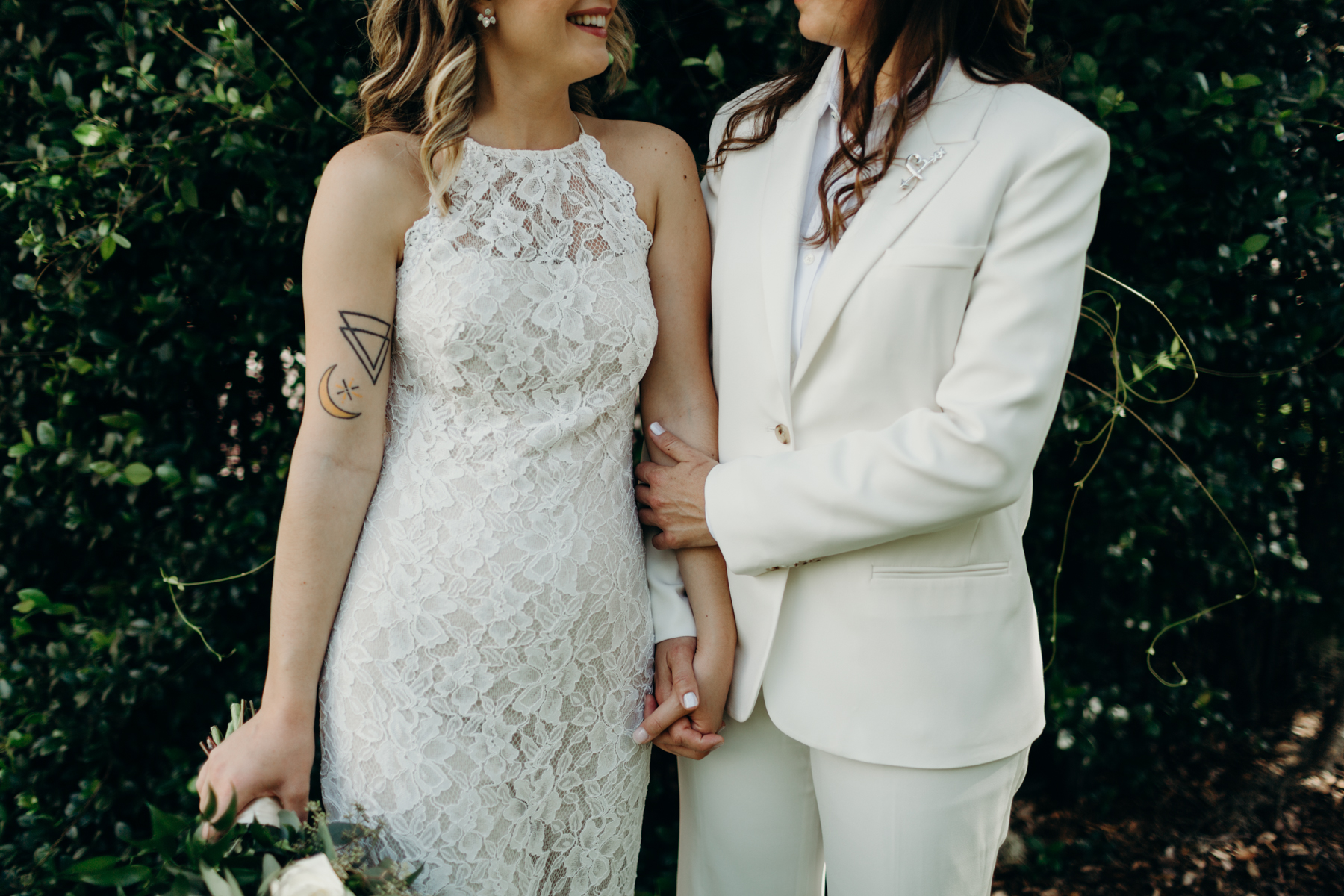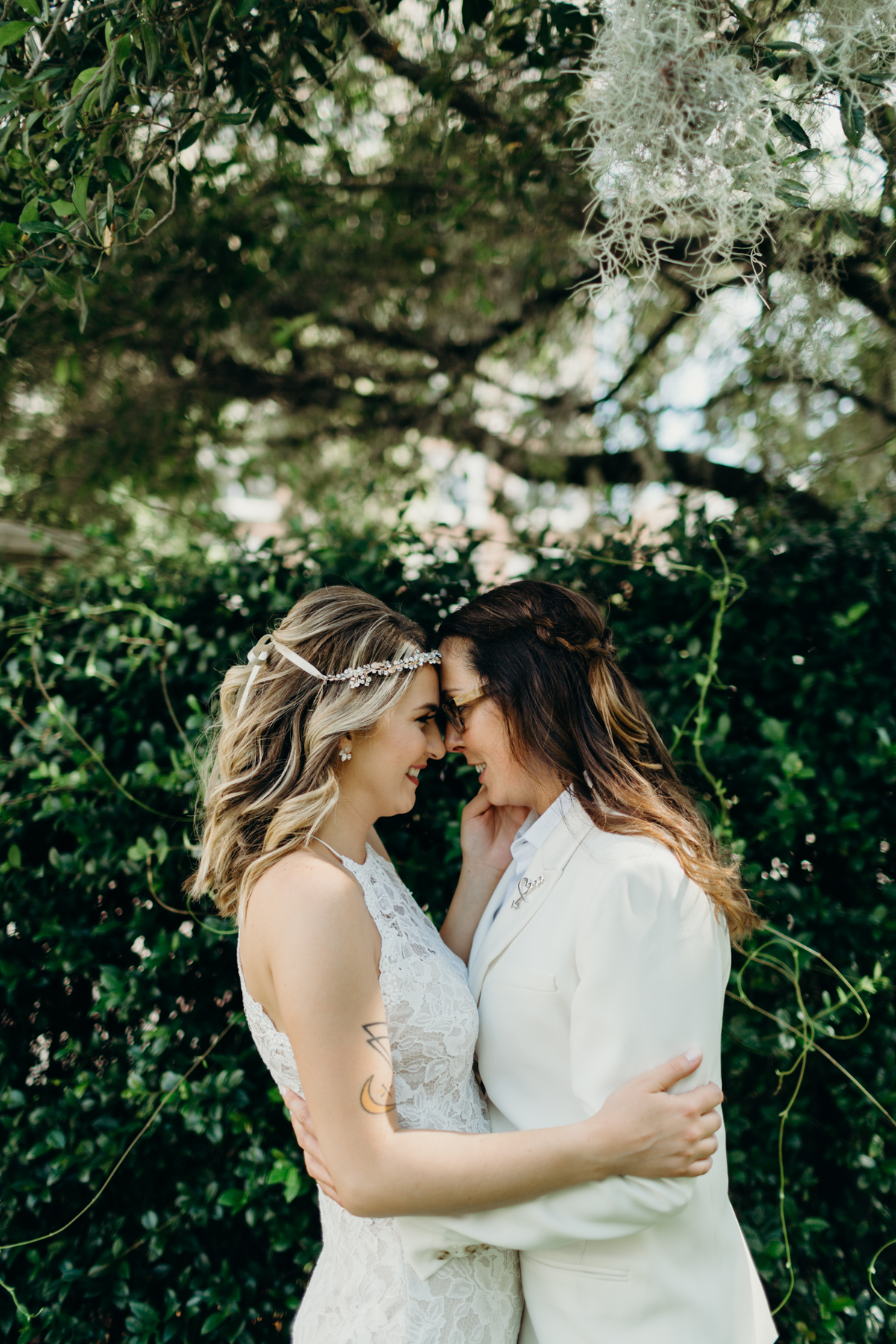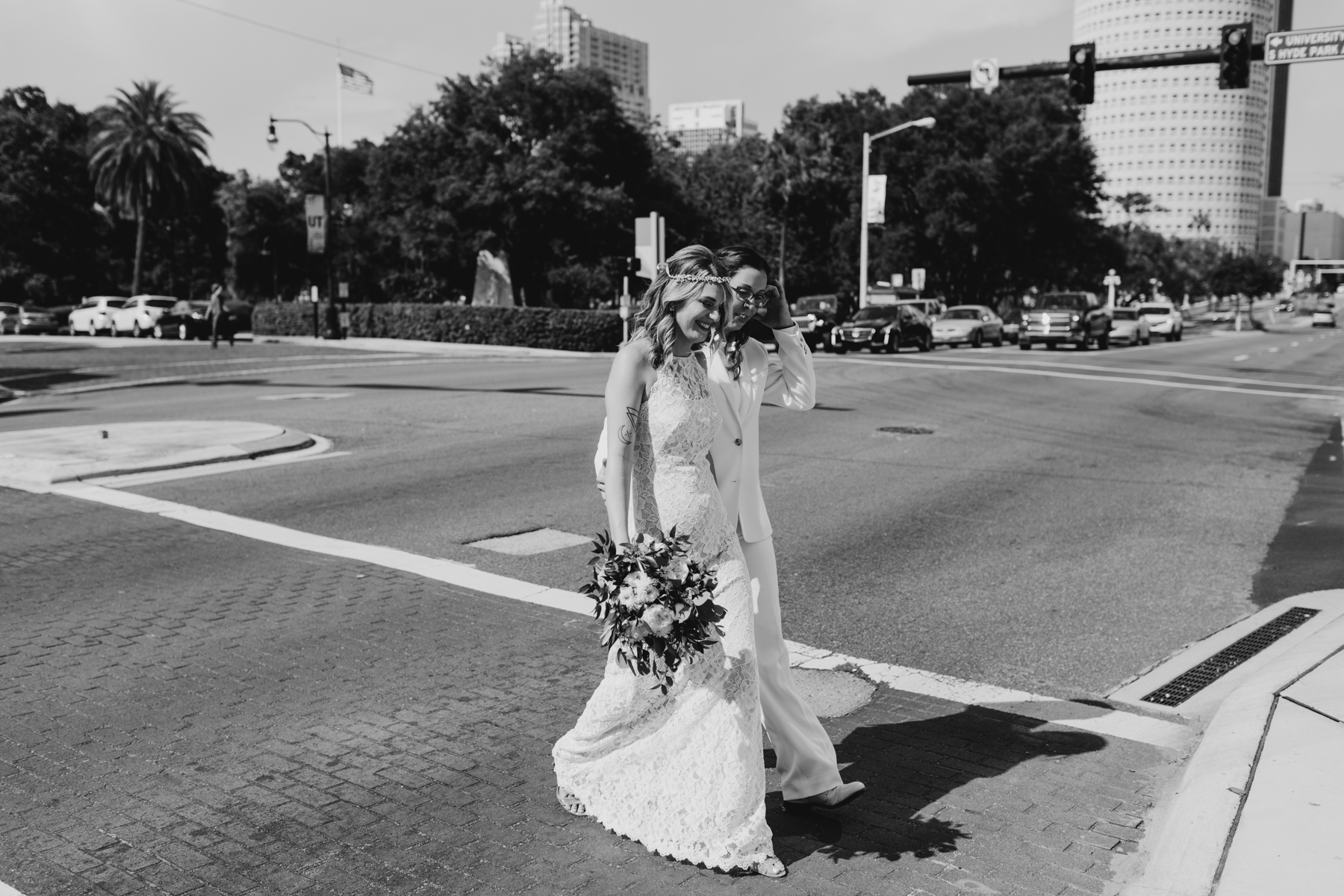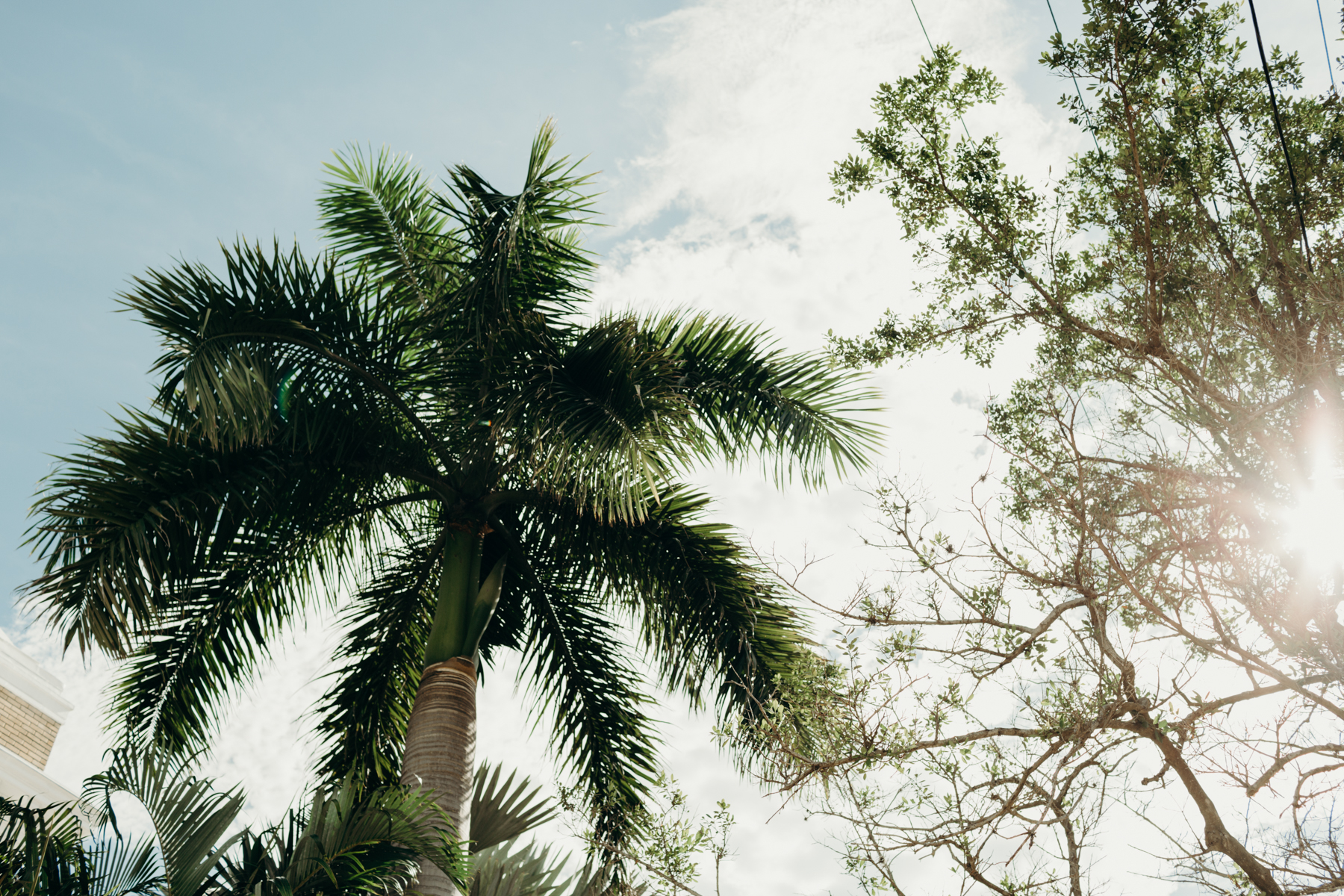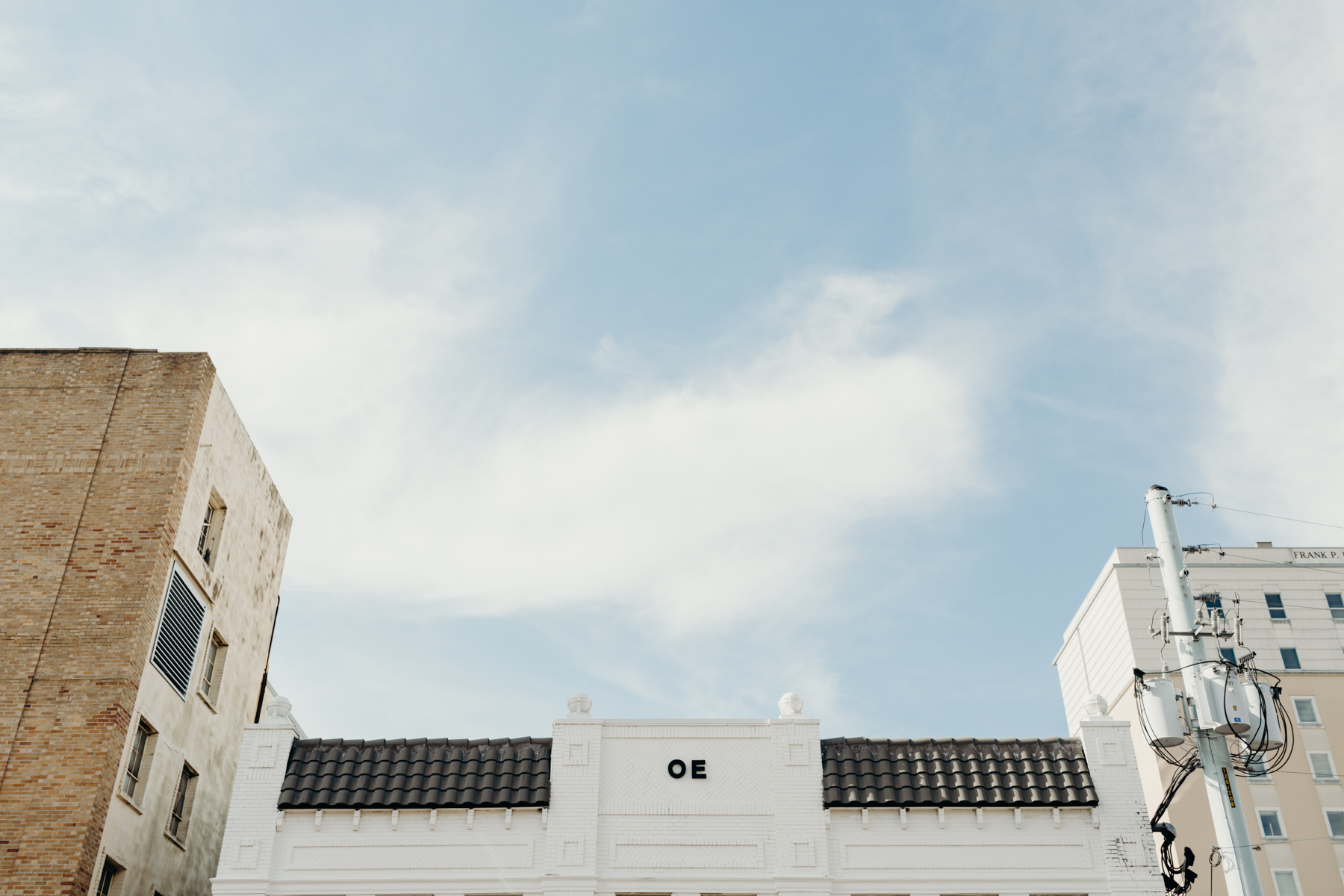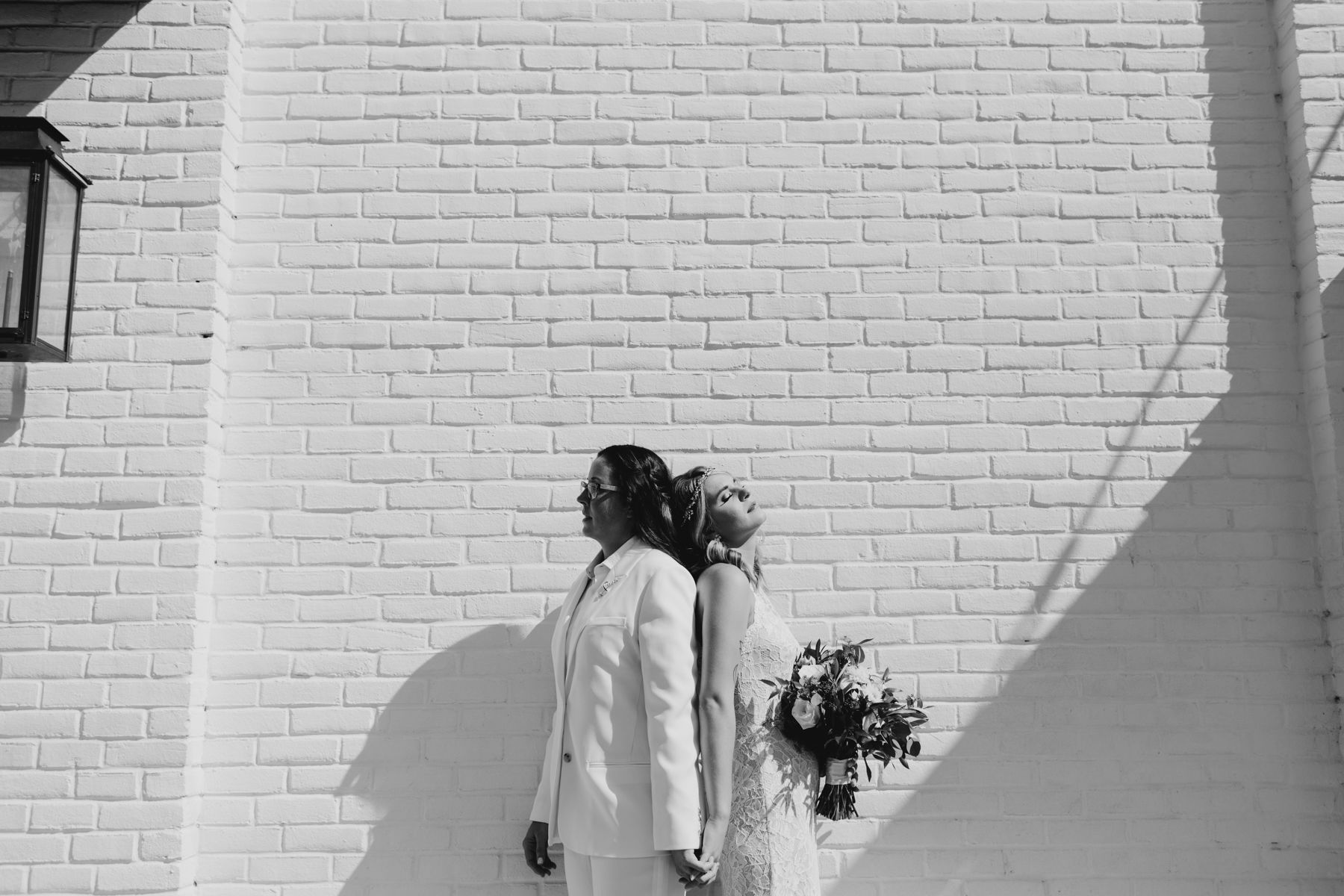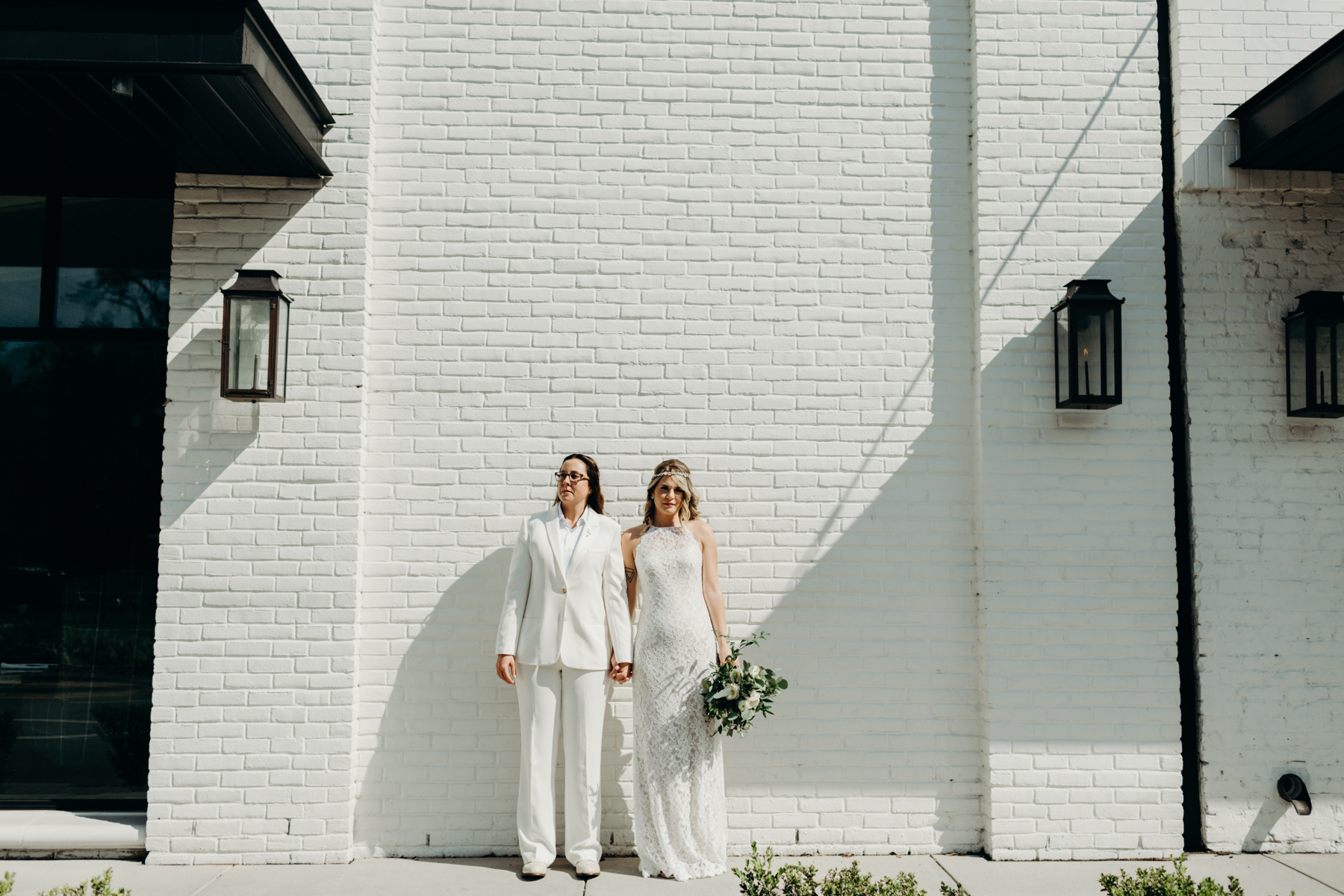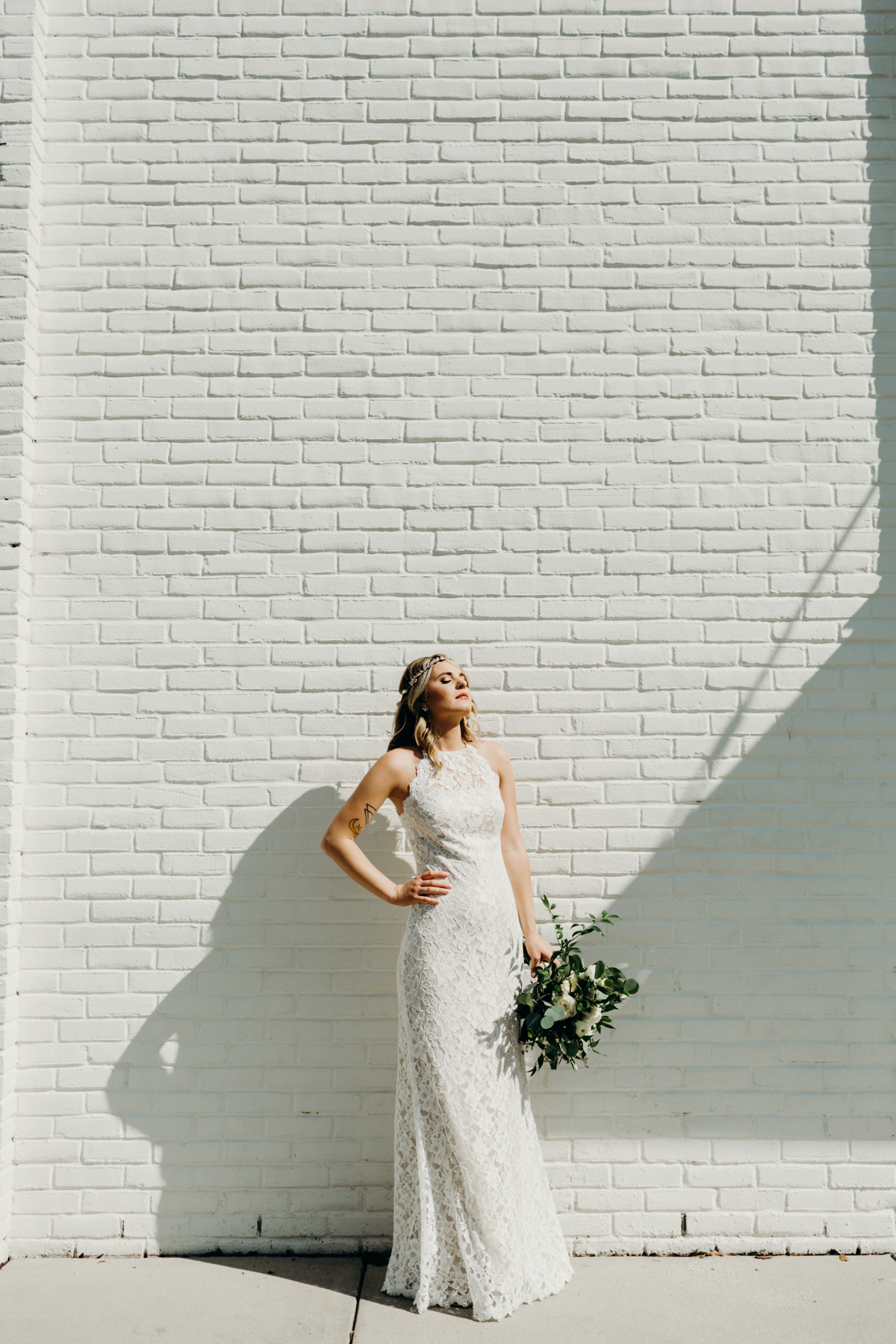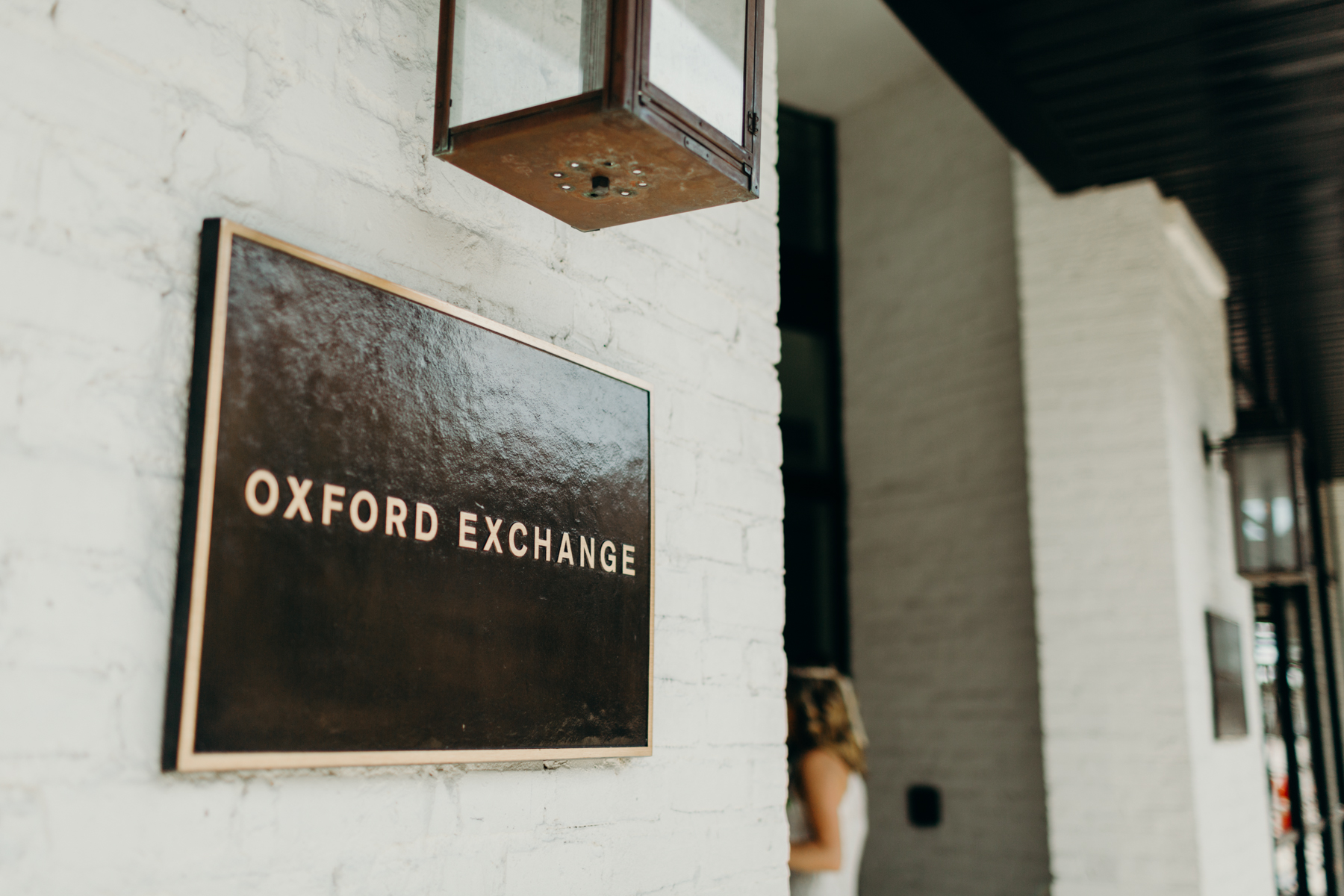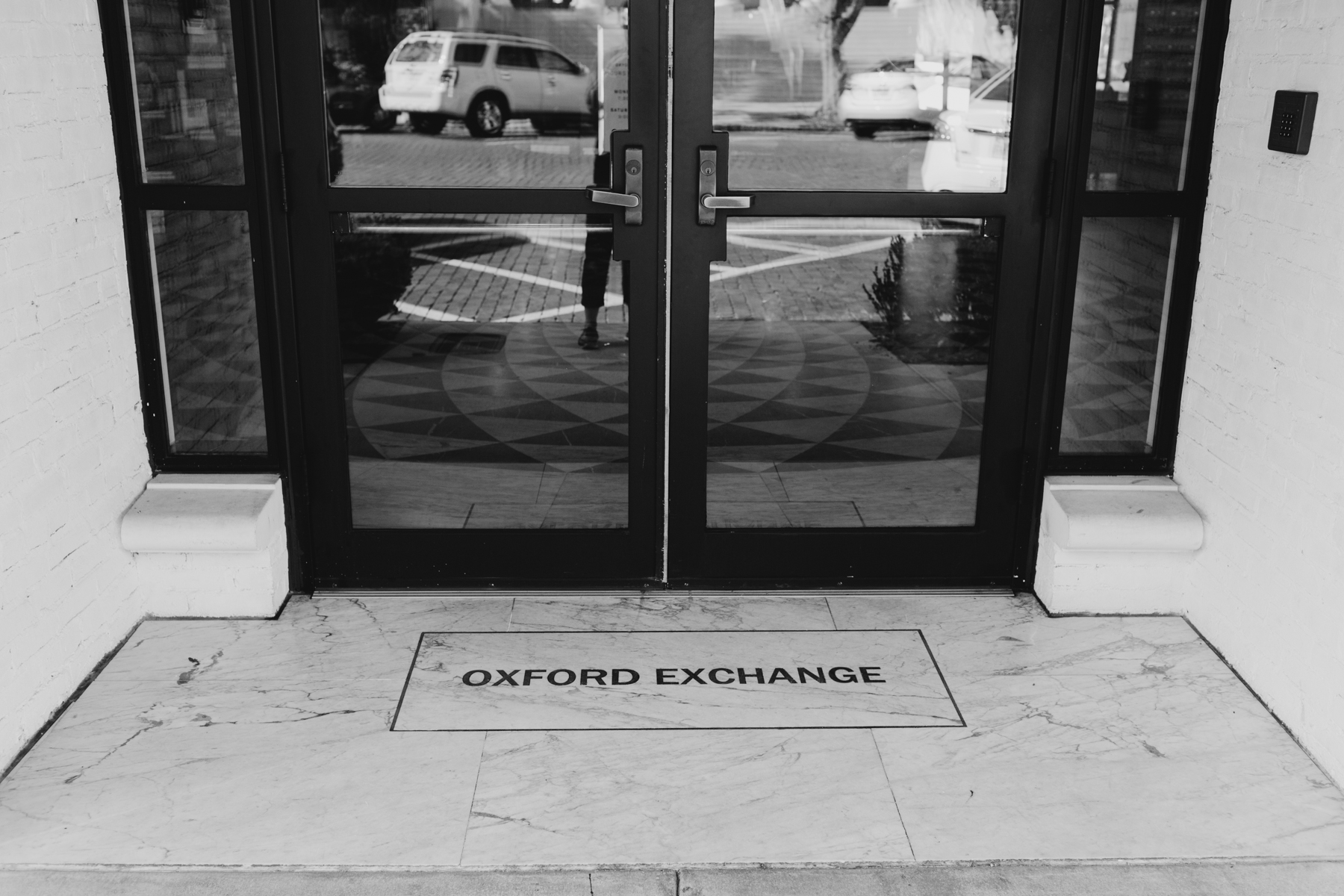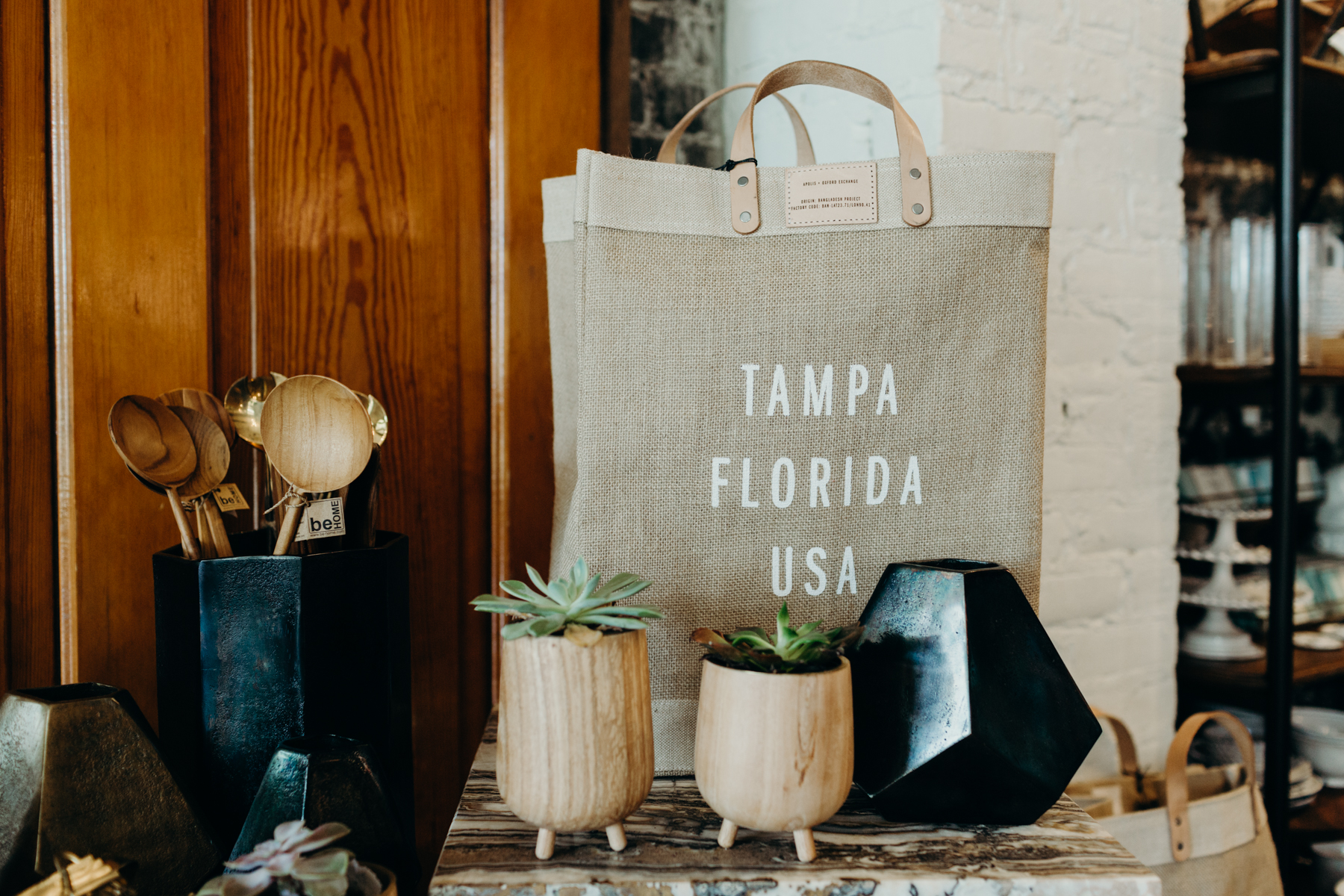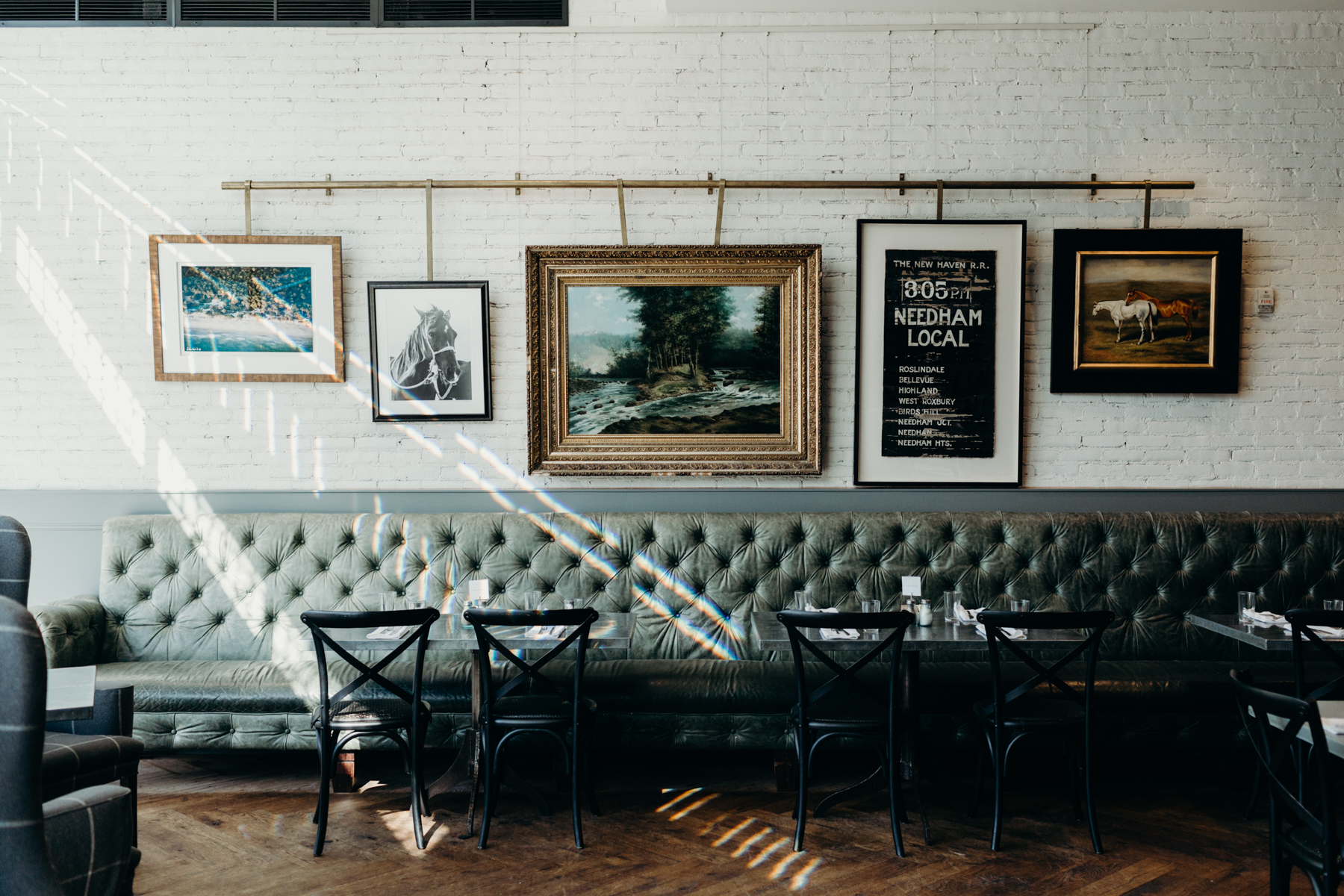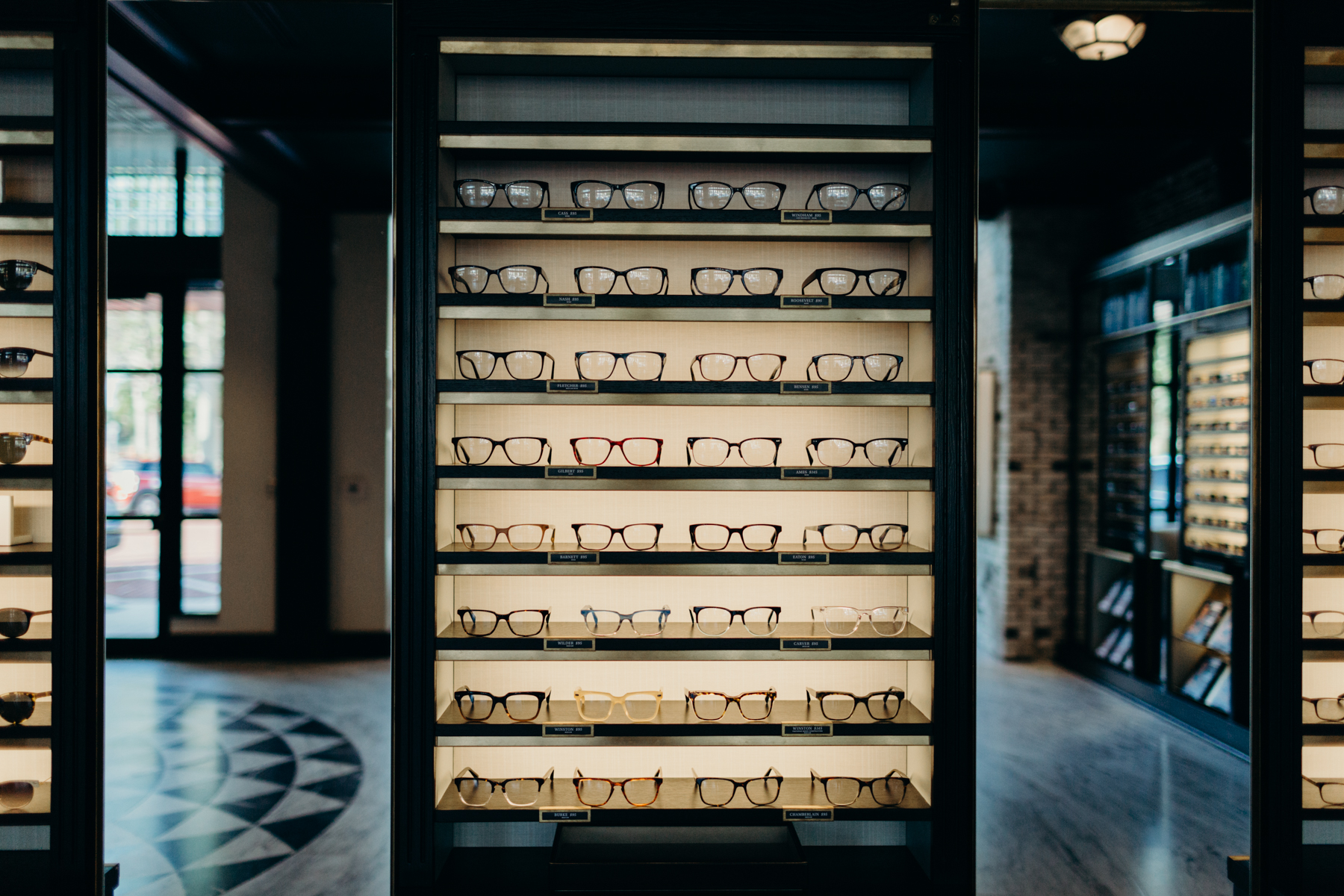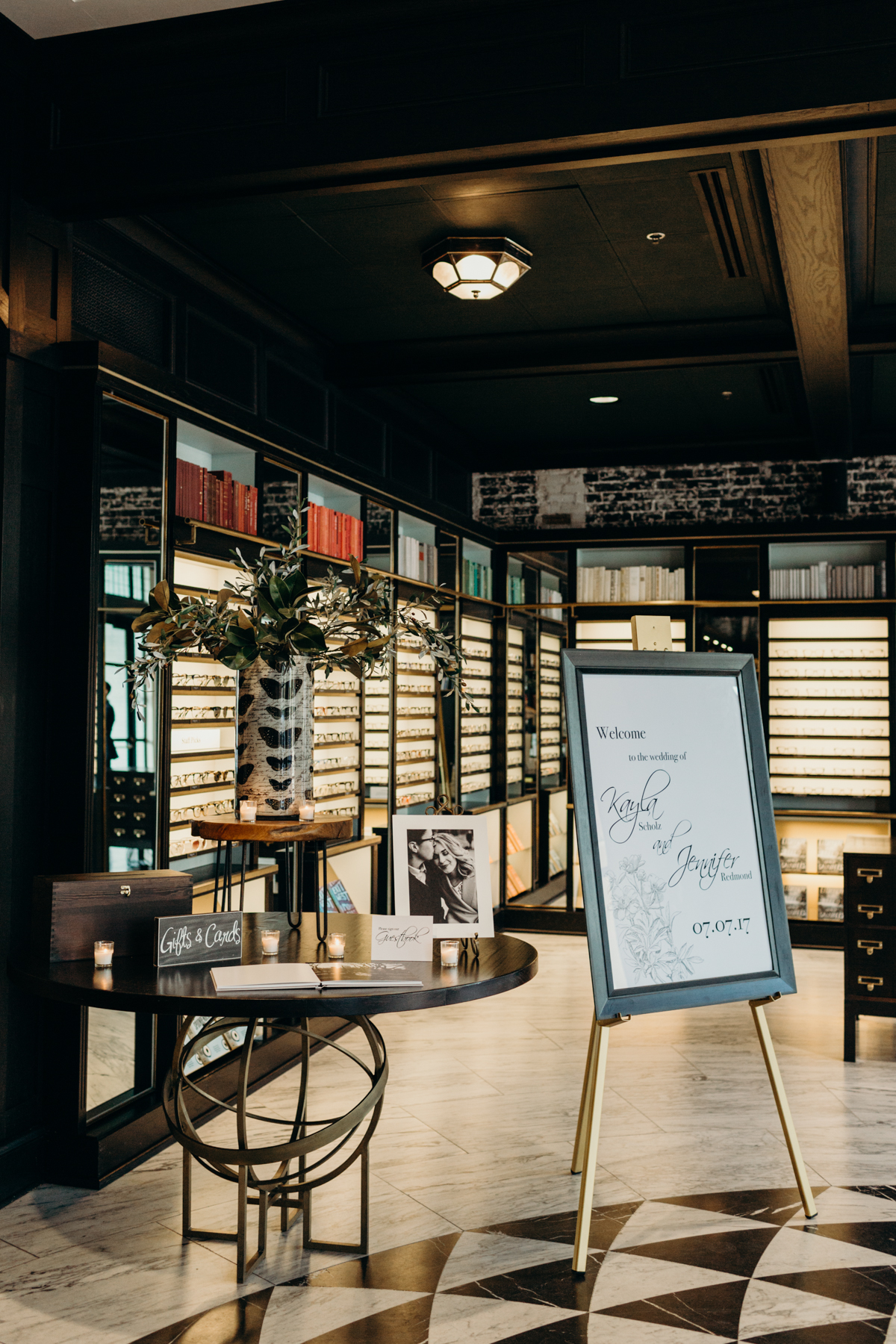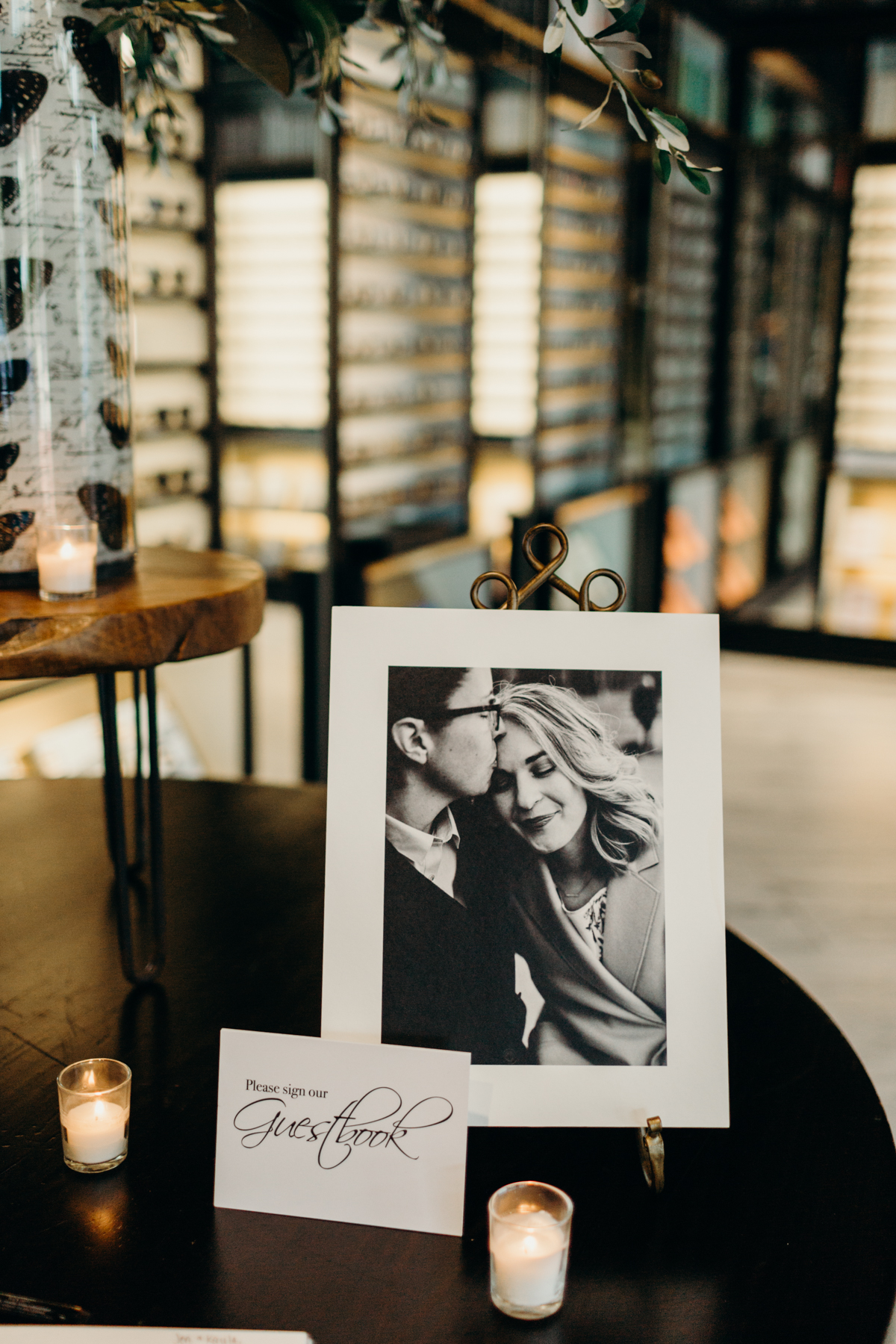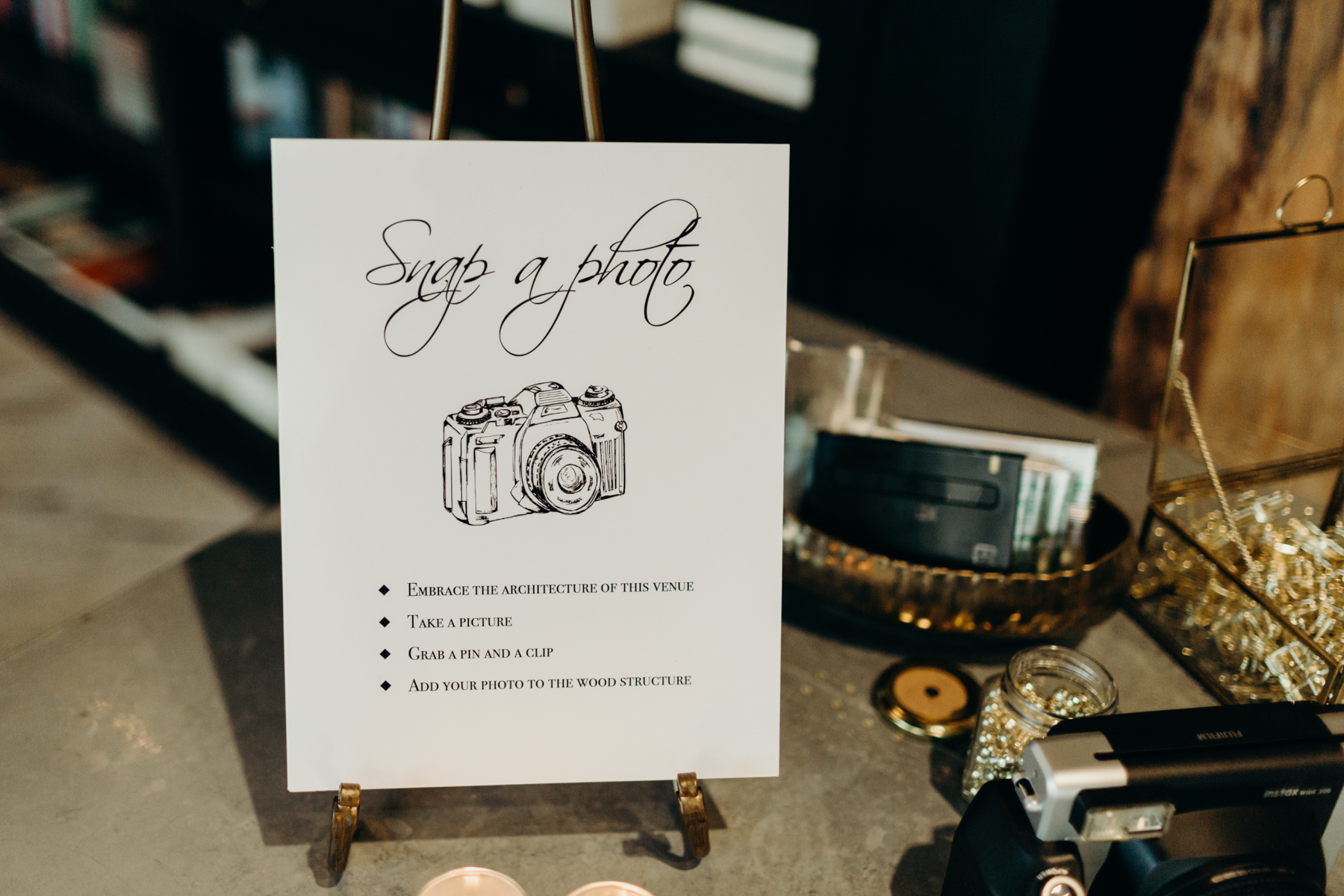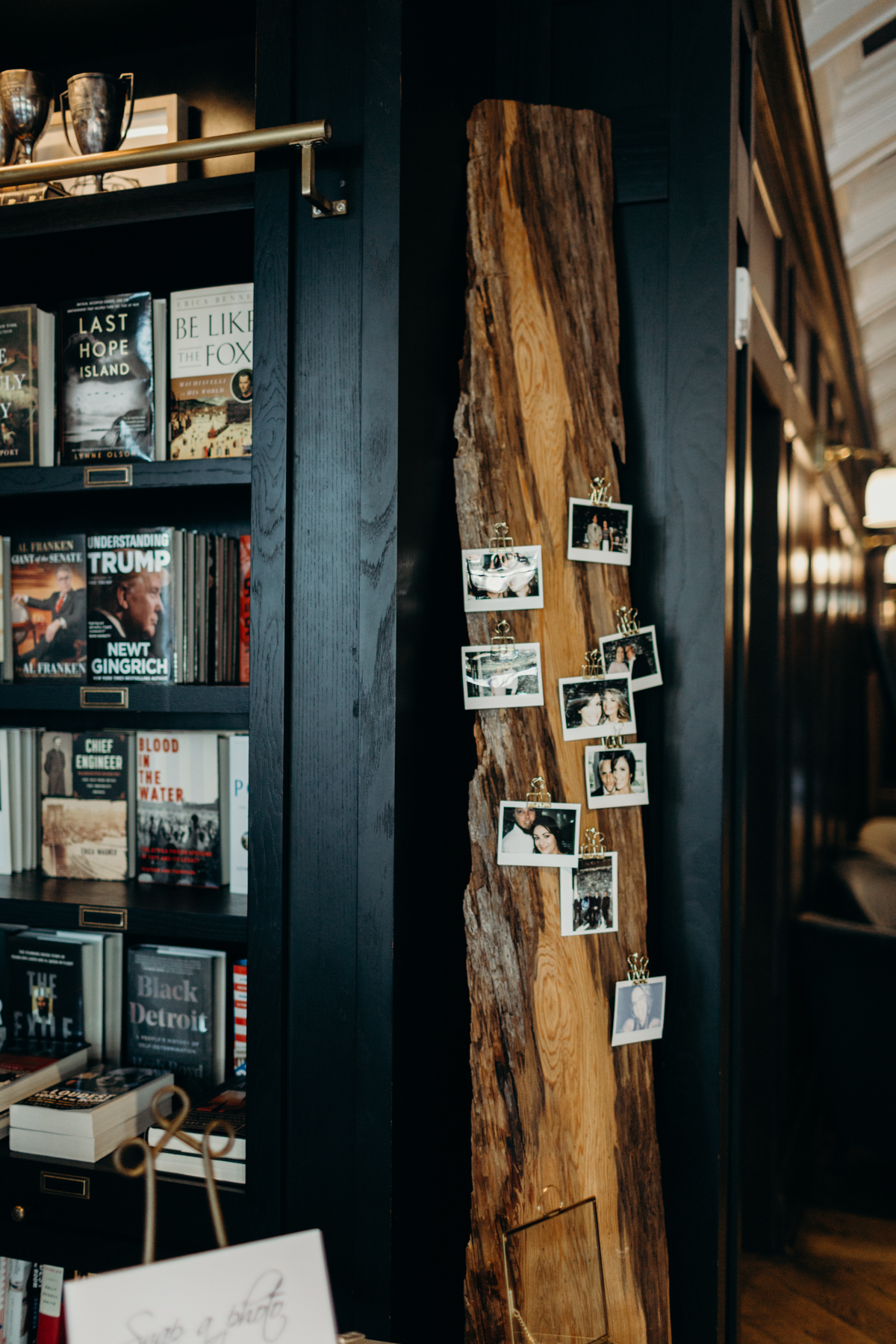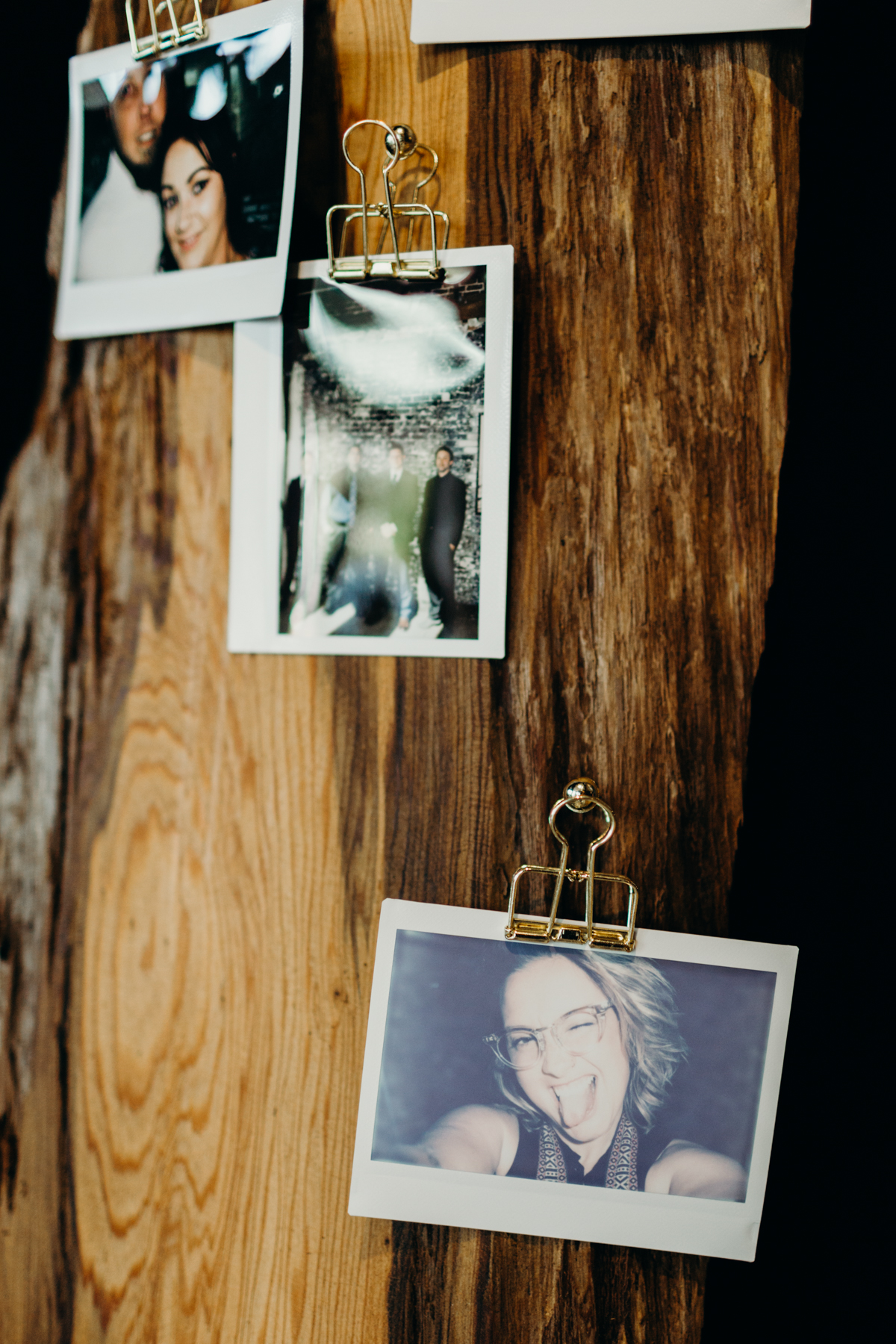 When there is a polaroid around I have to use it!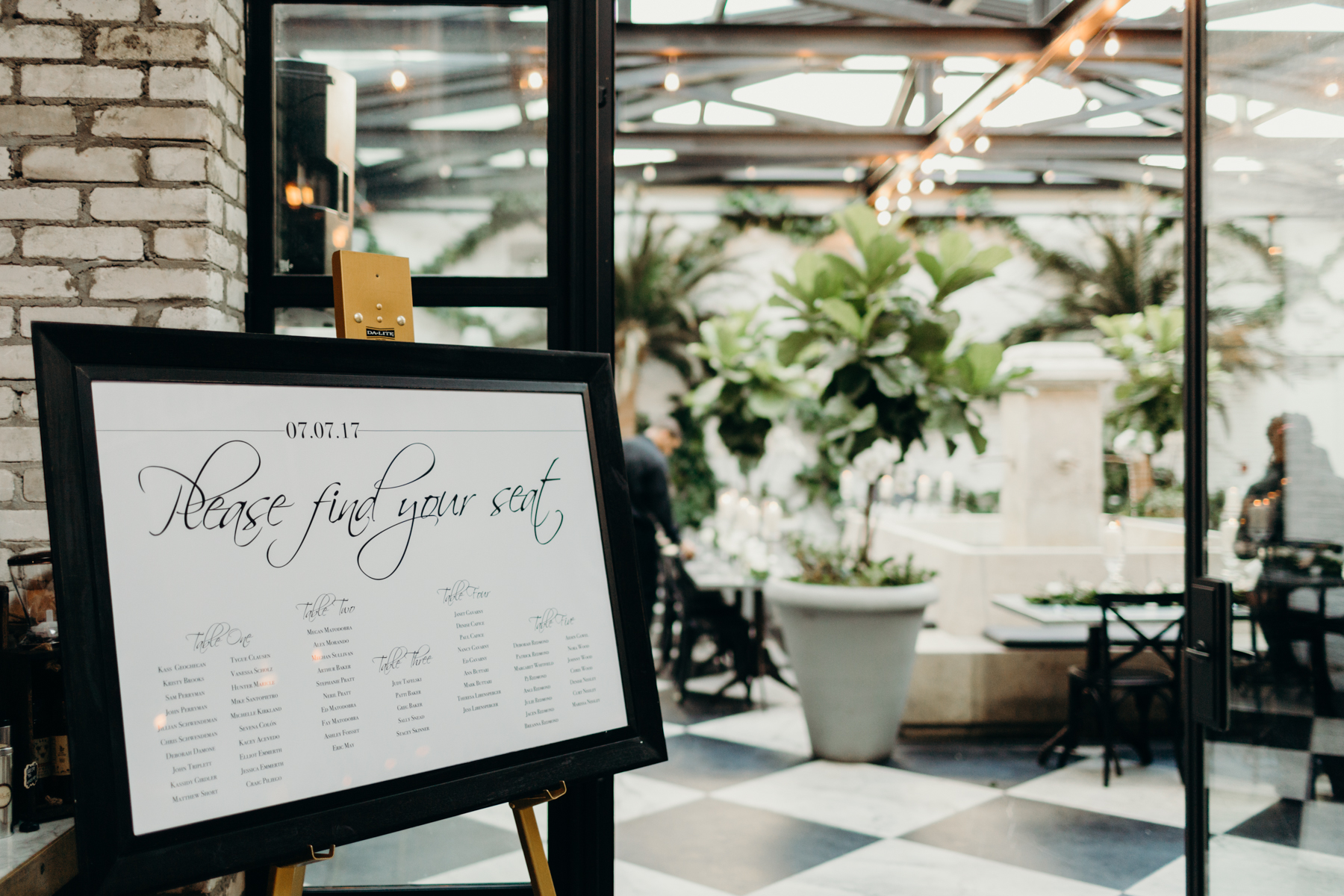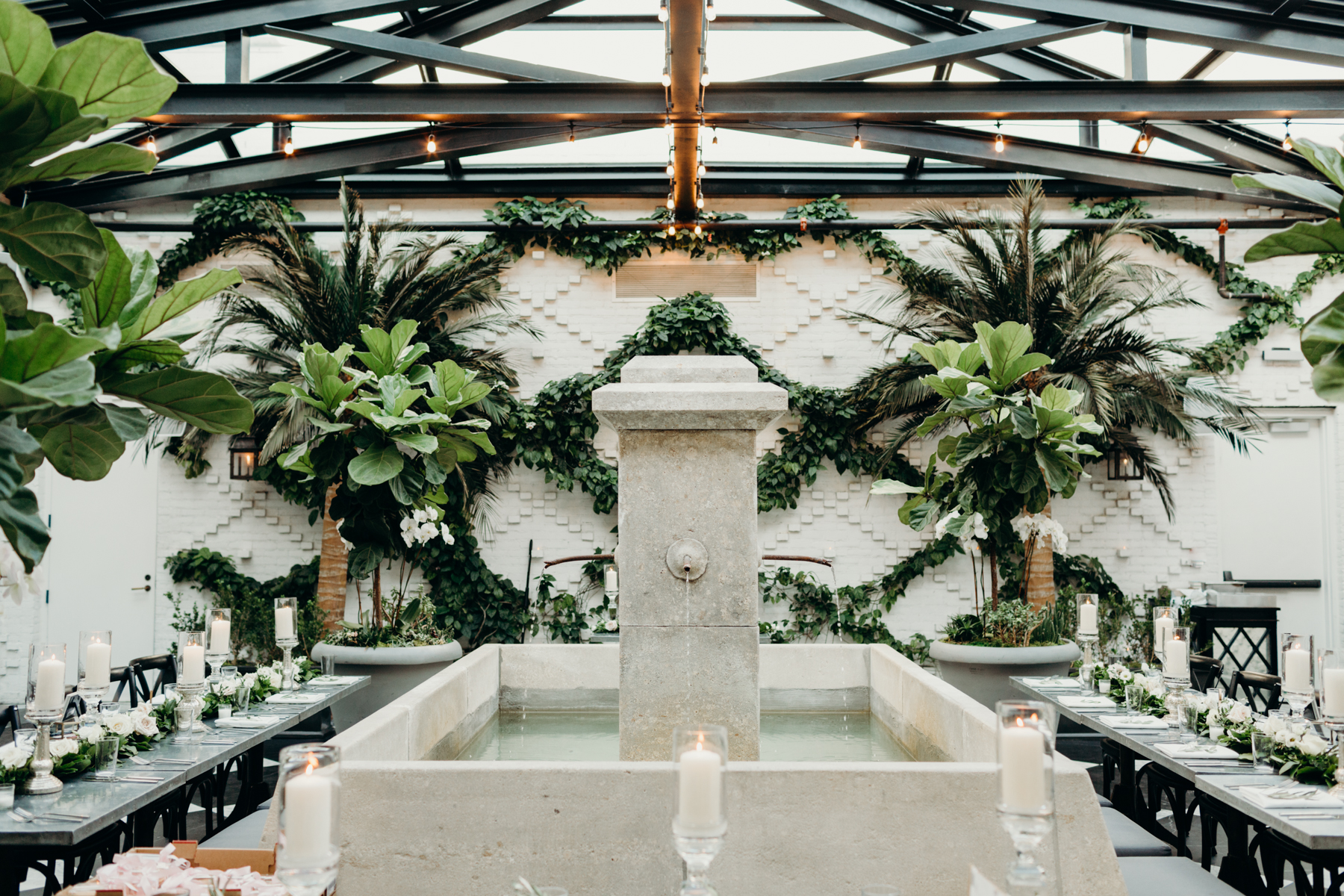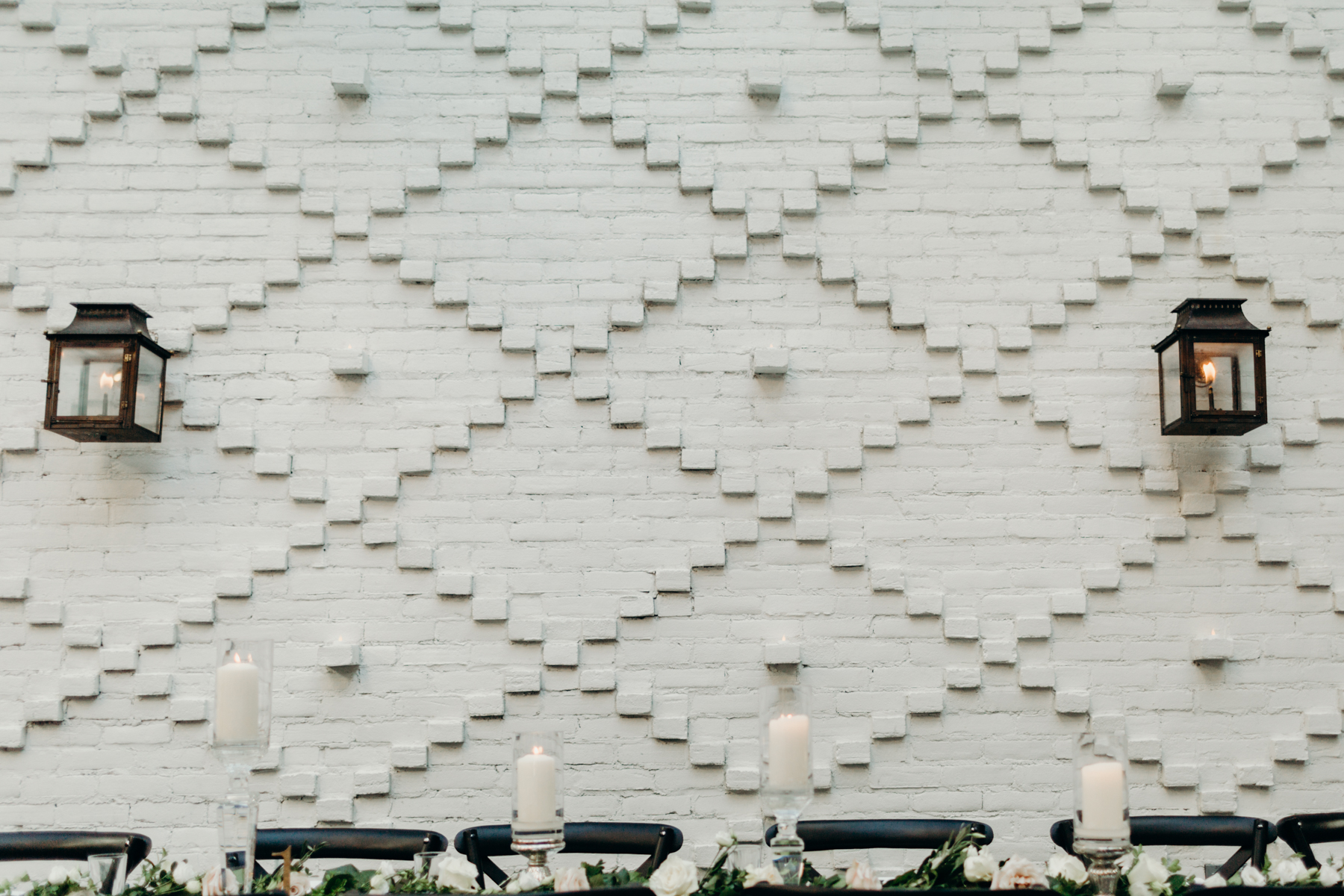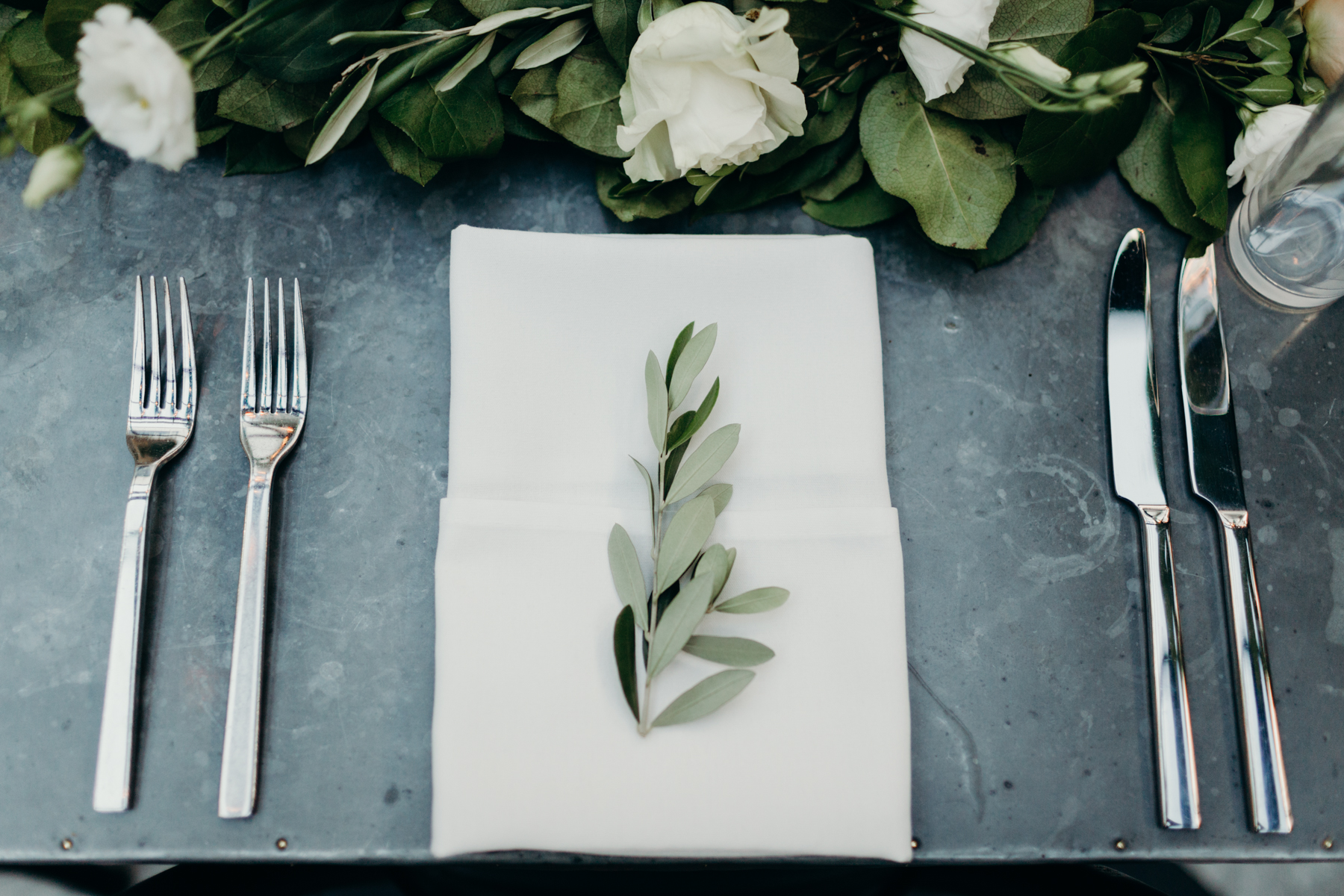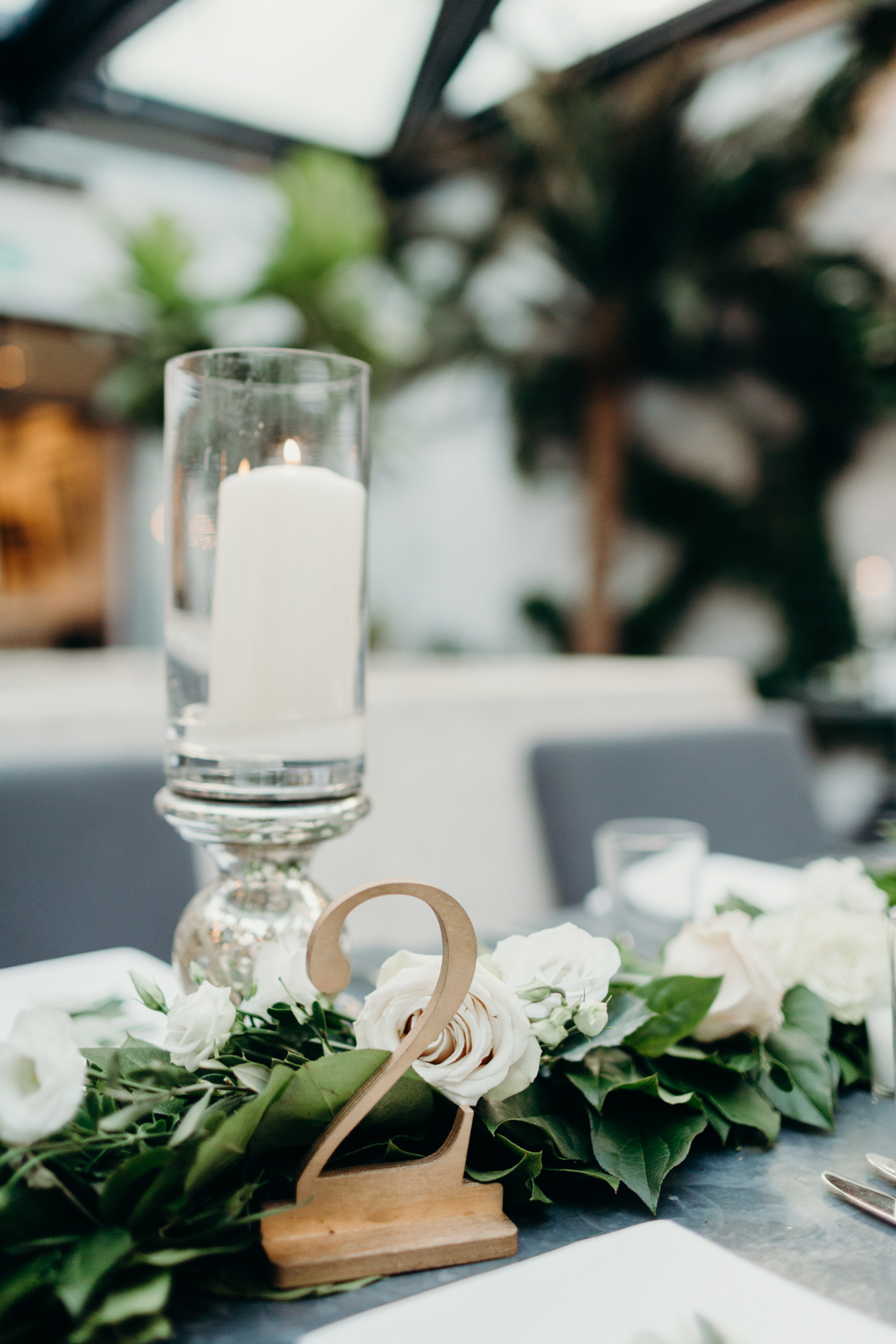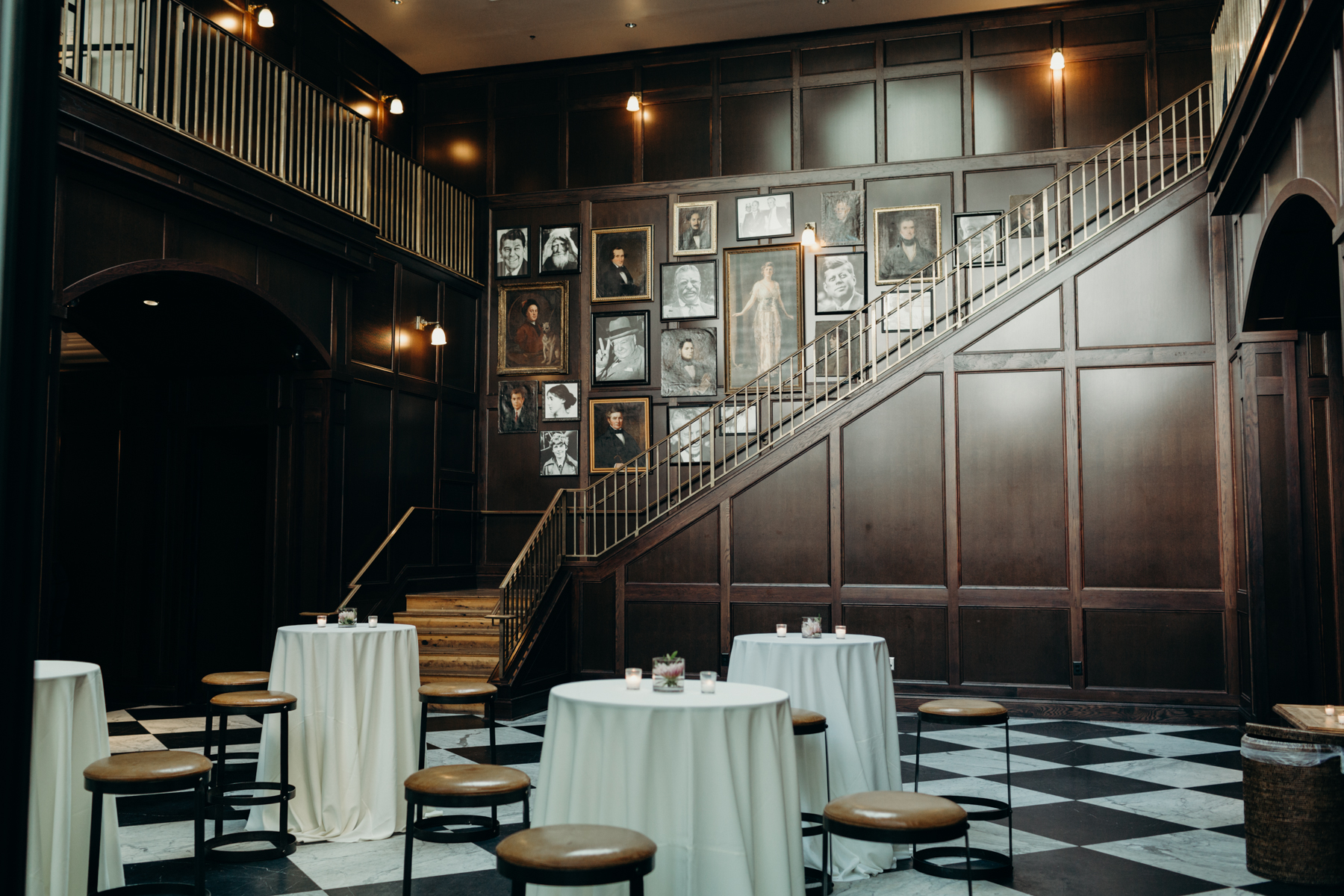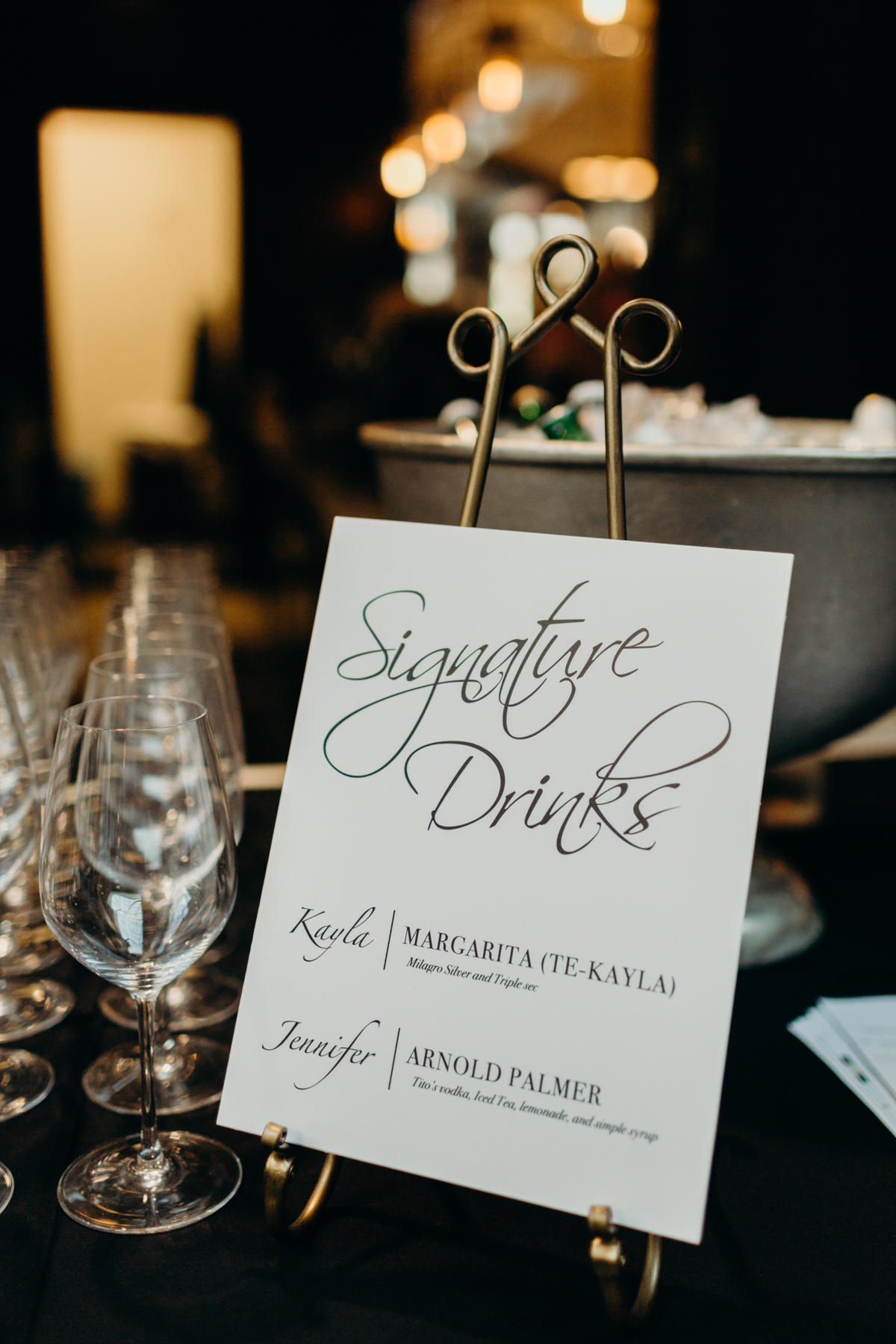 Kayla was so proud of the cake (she designed it!)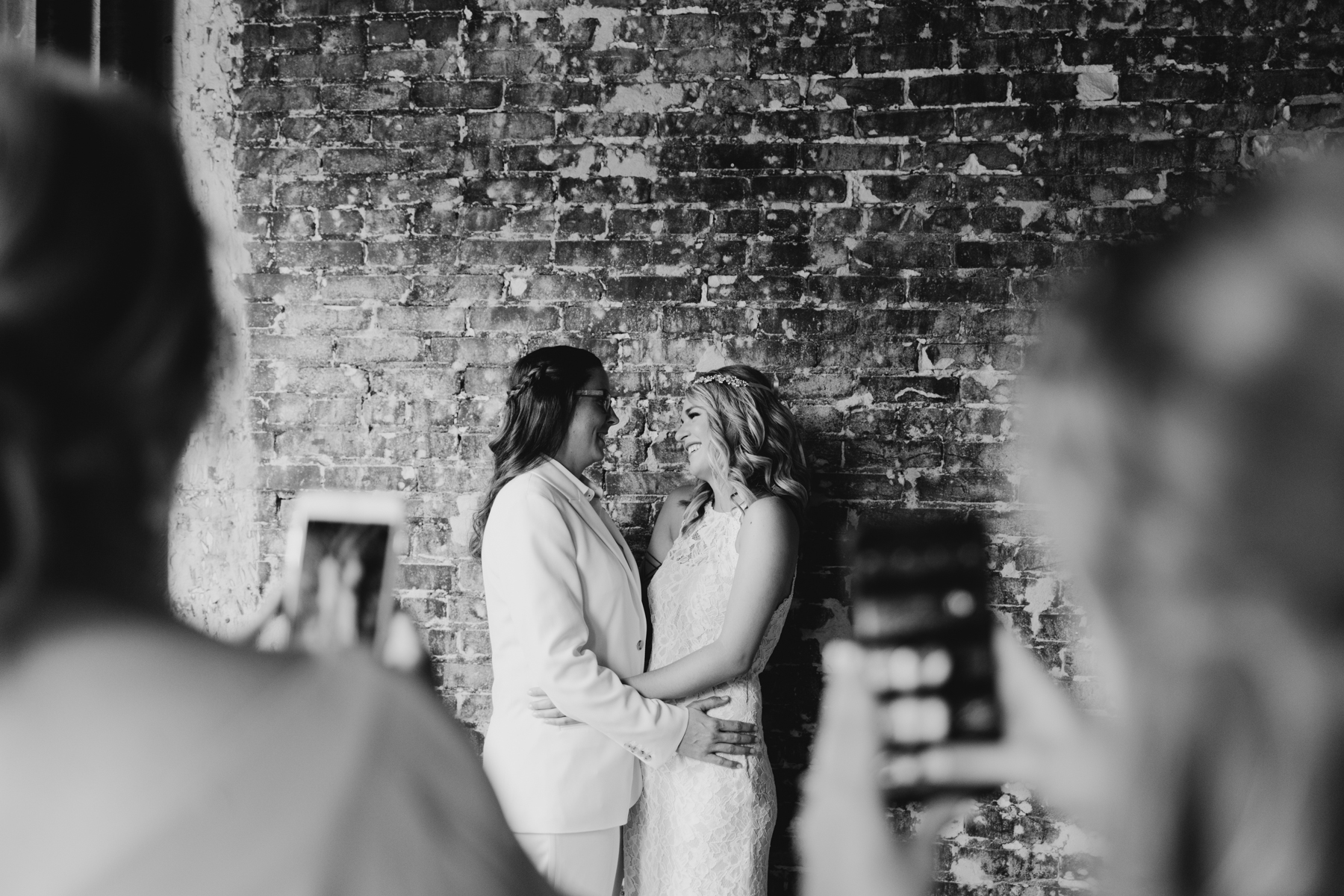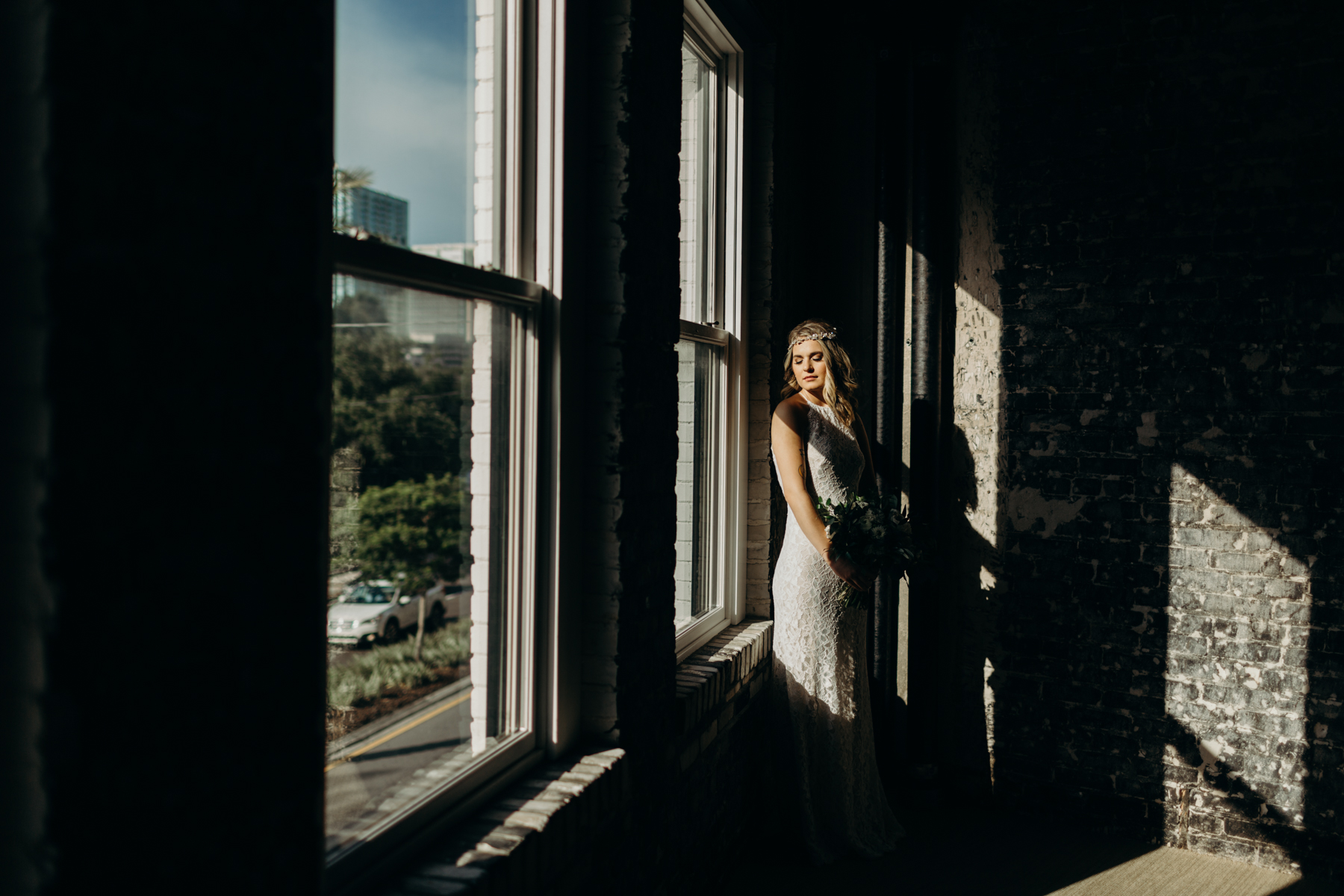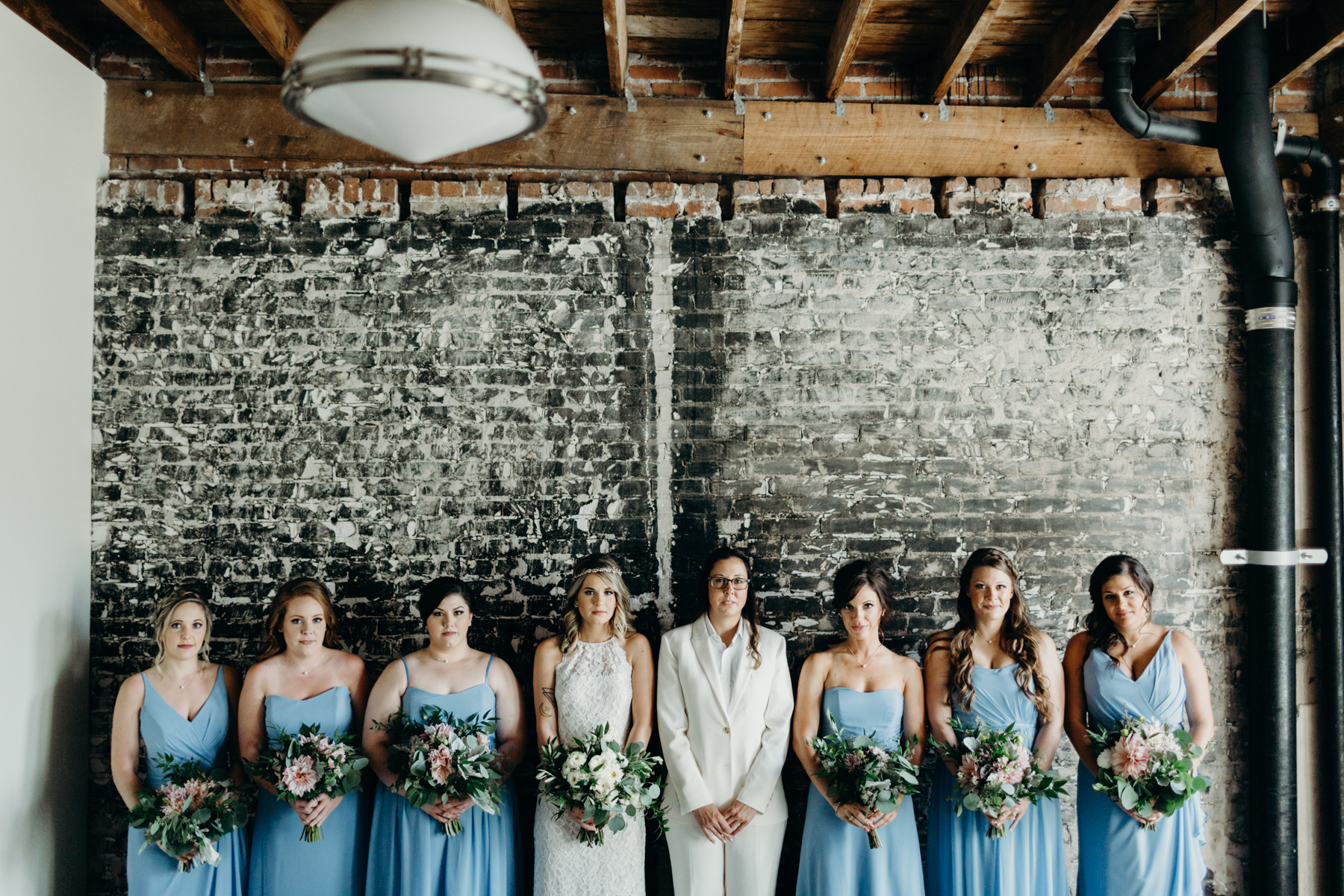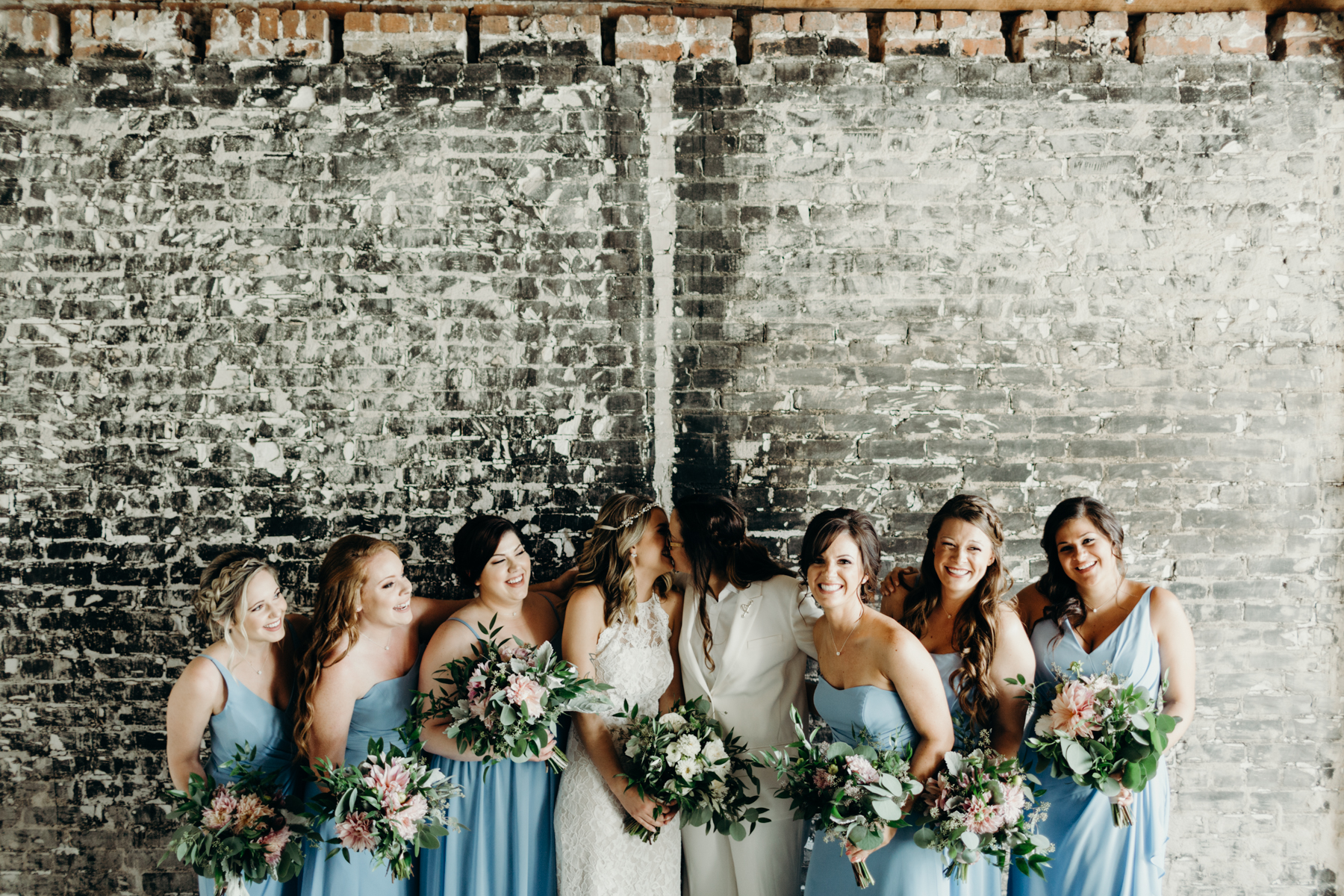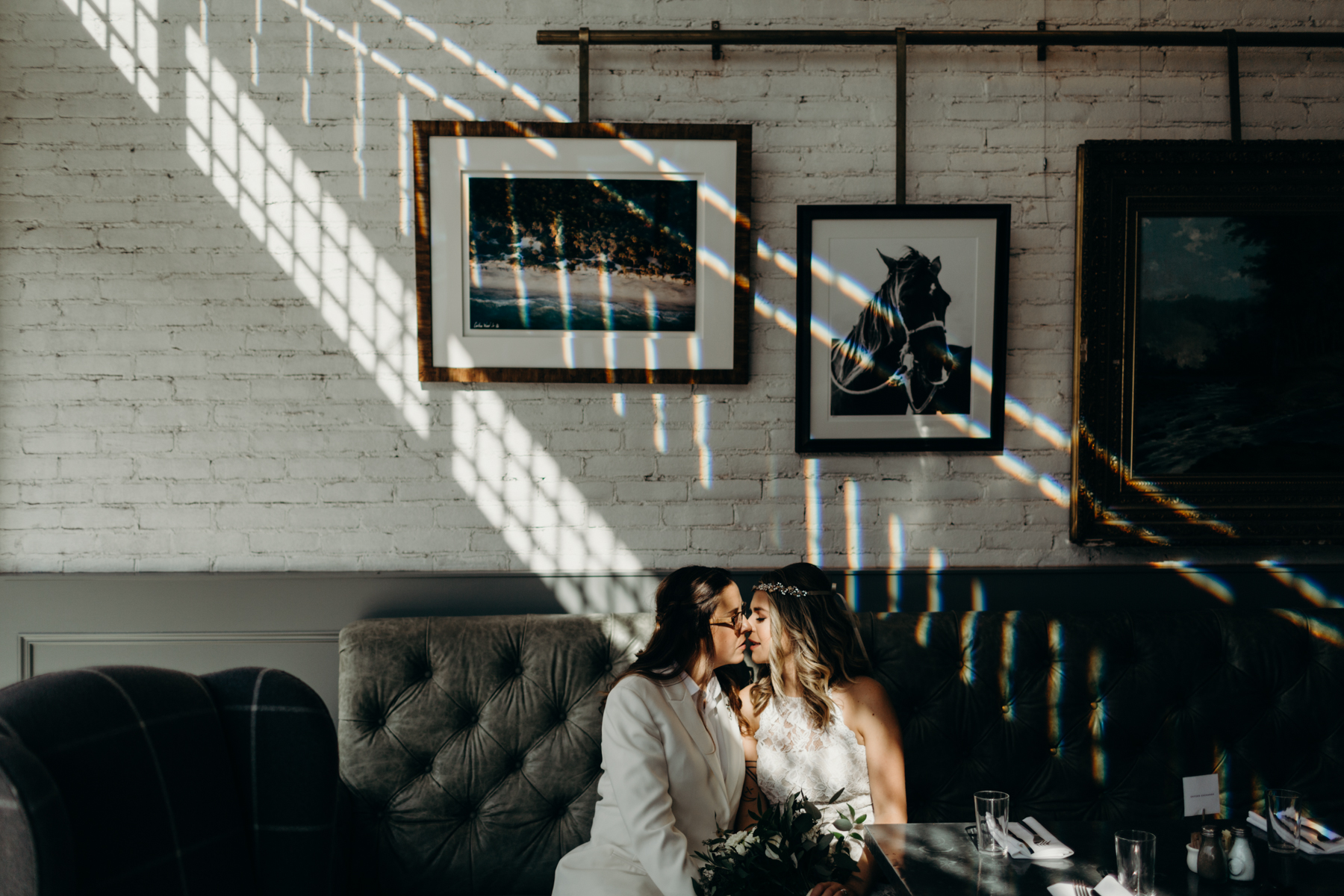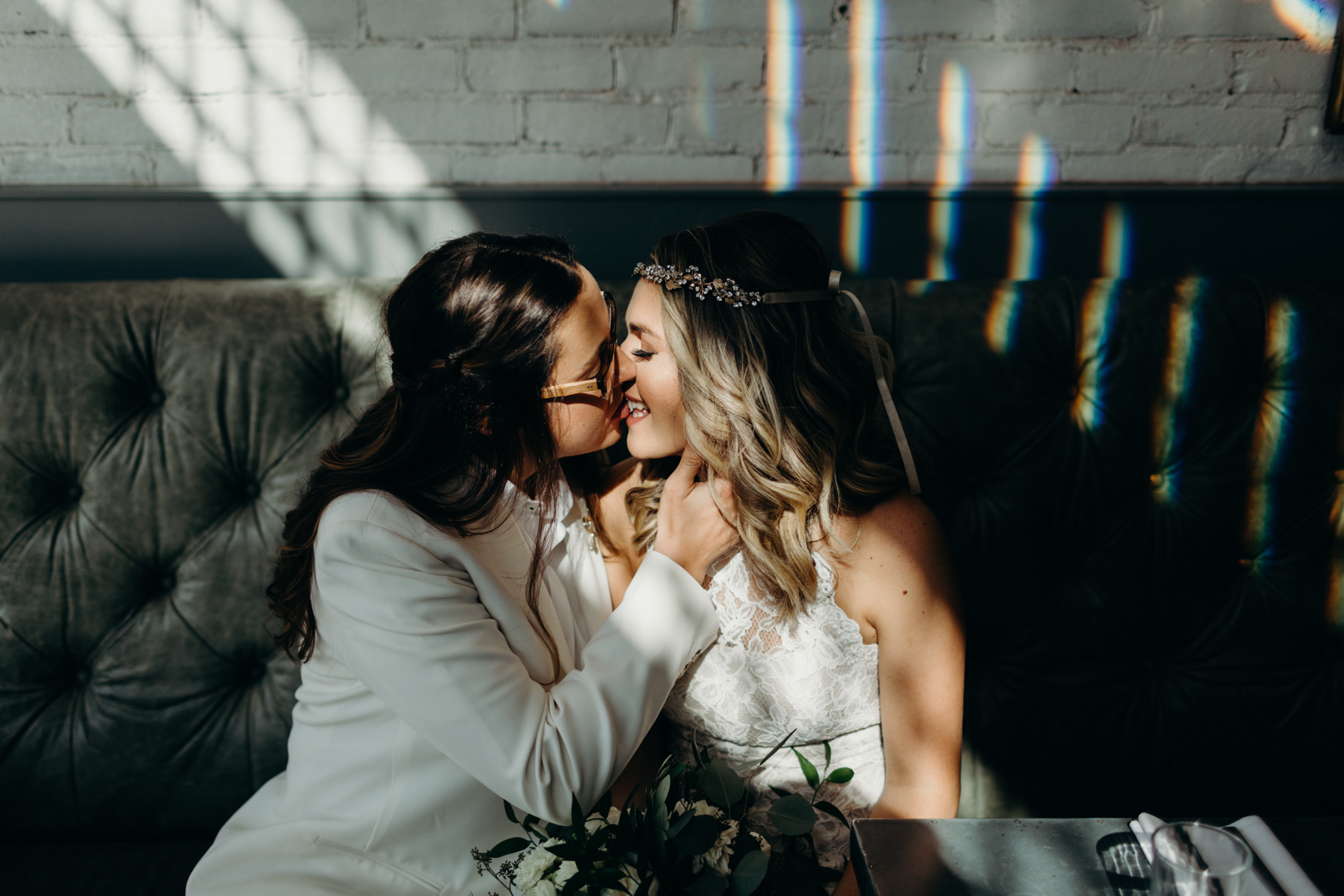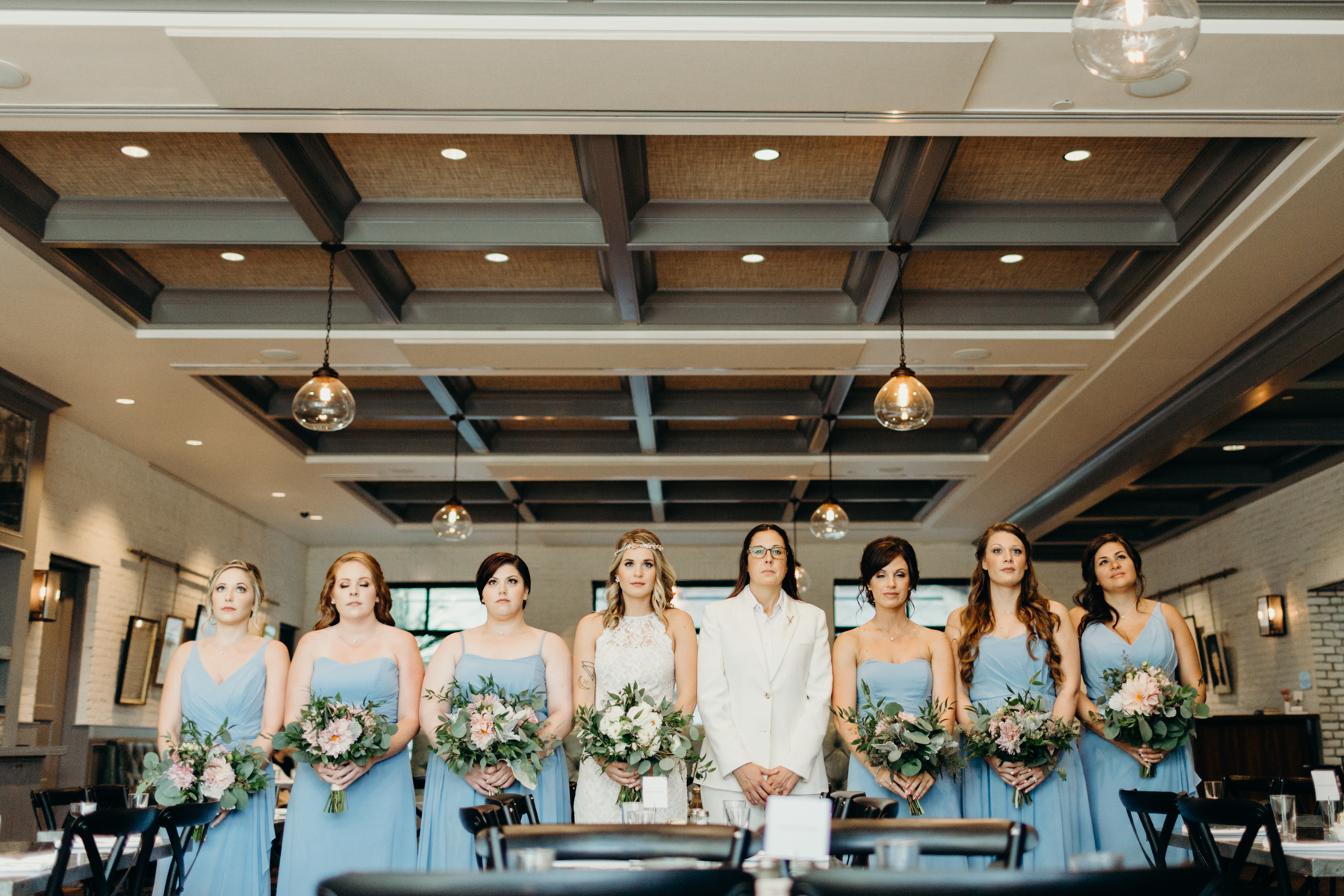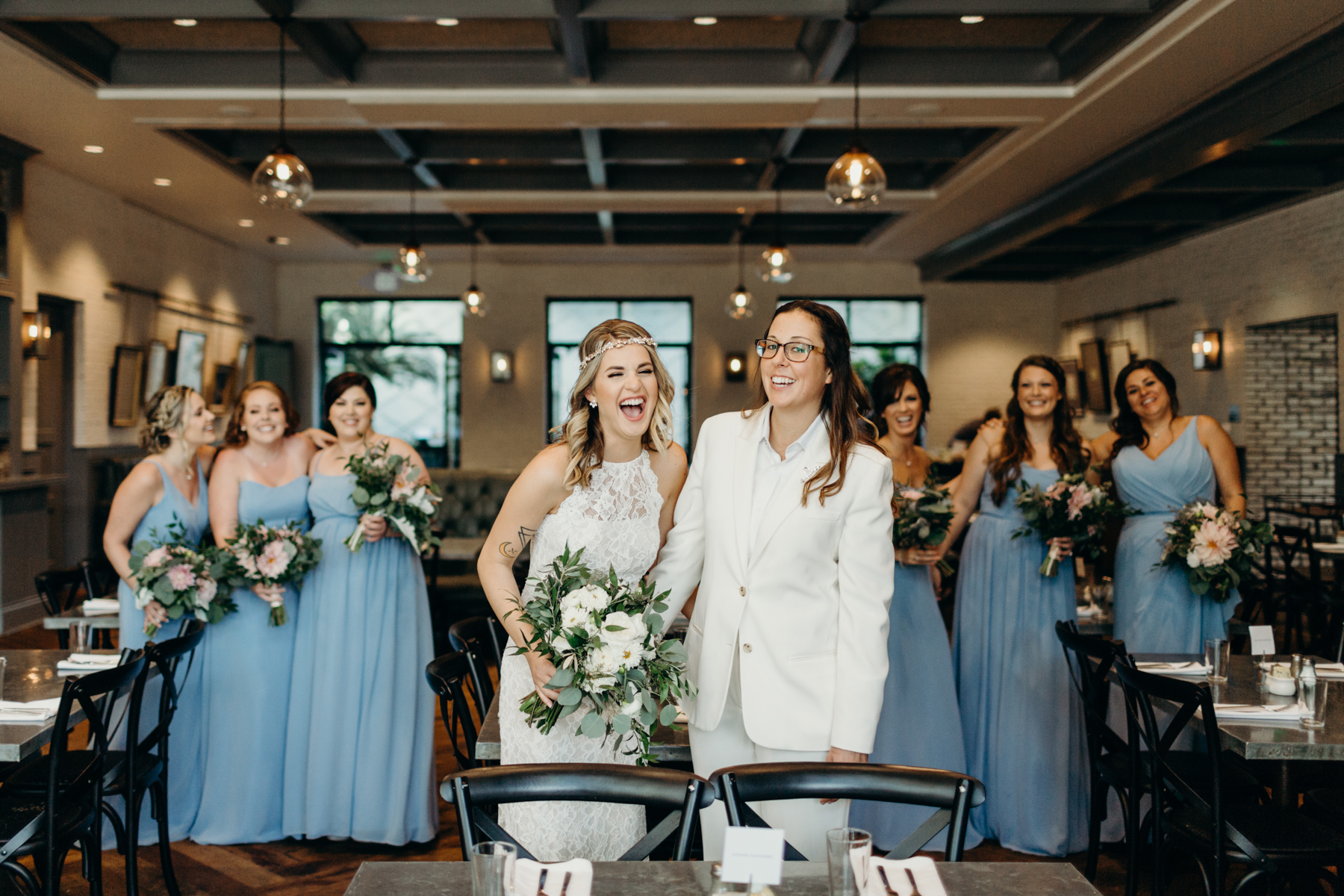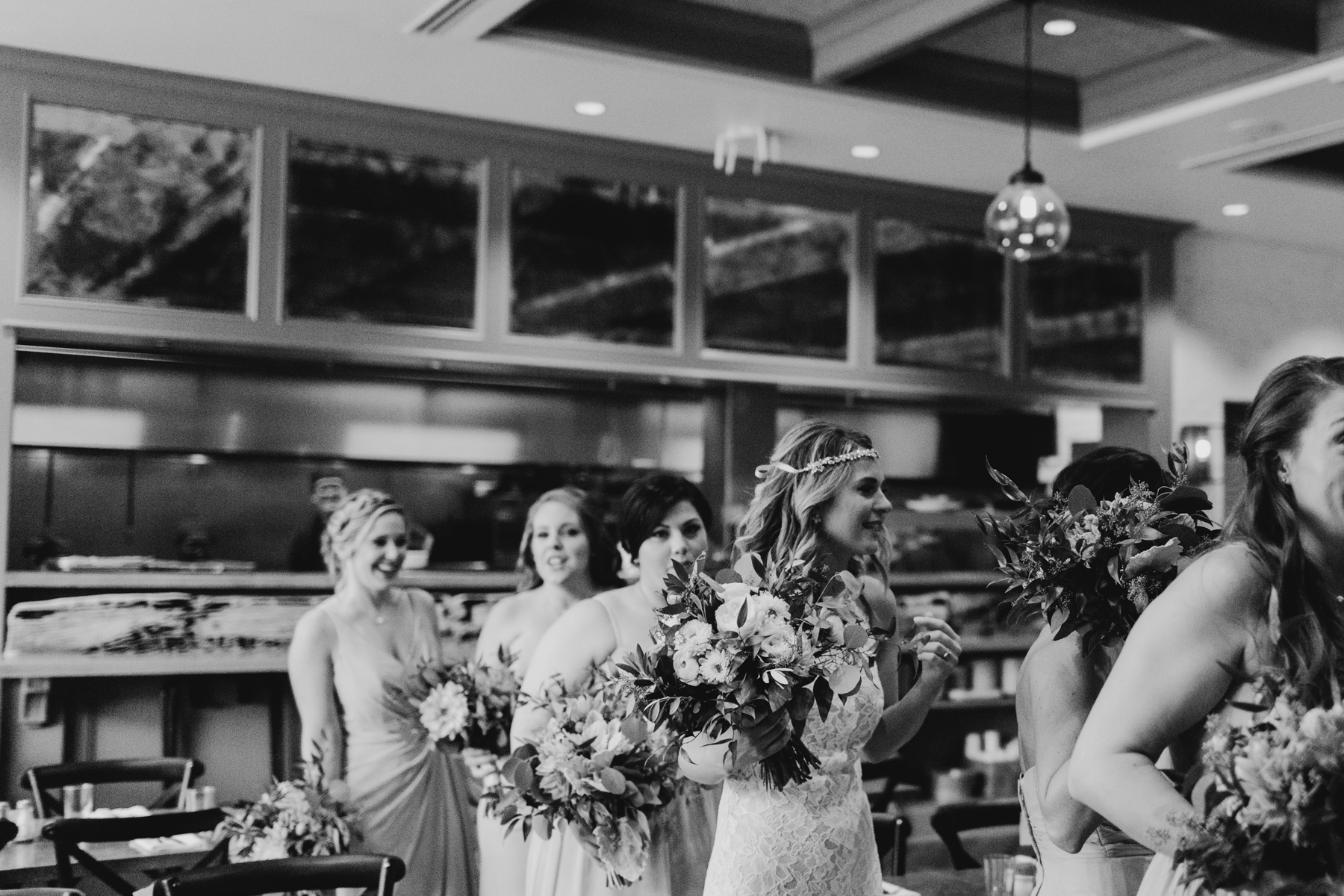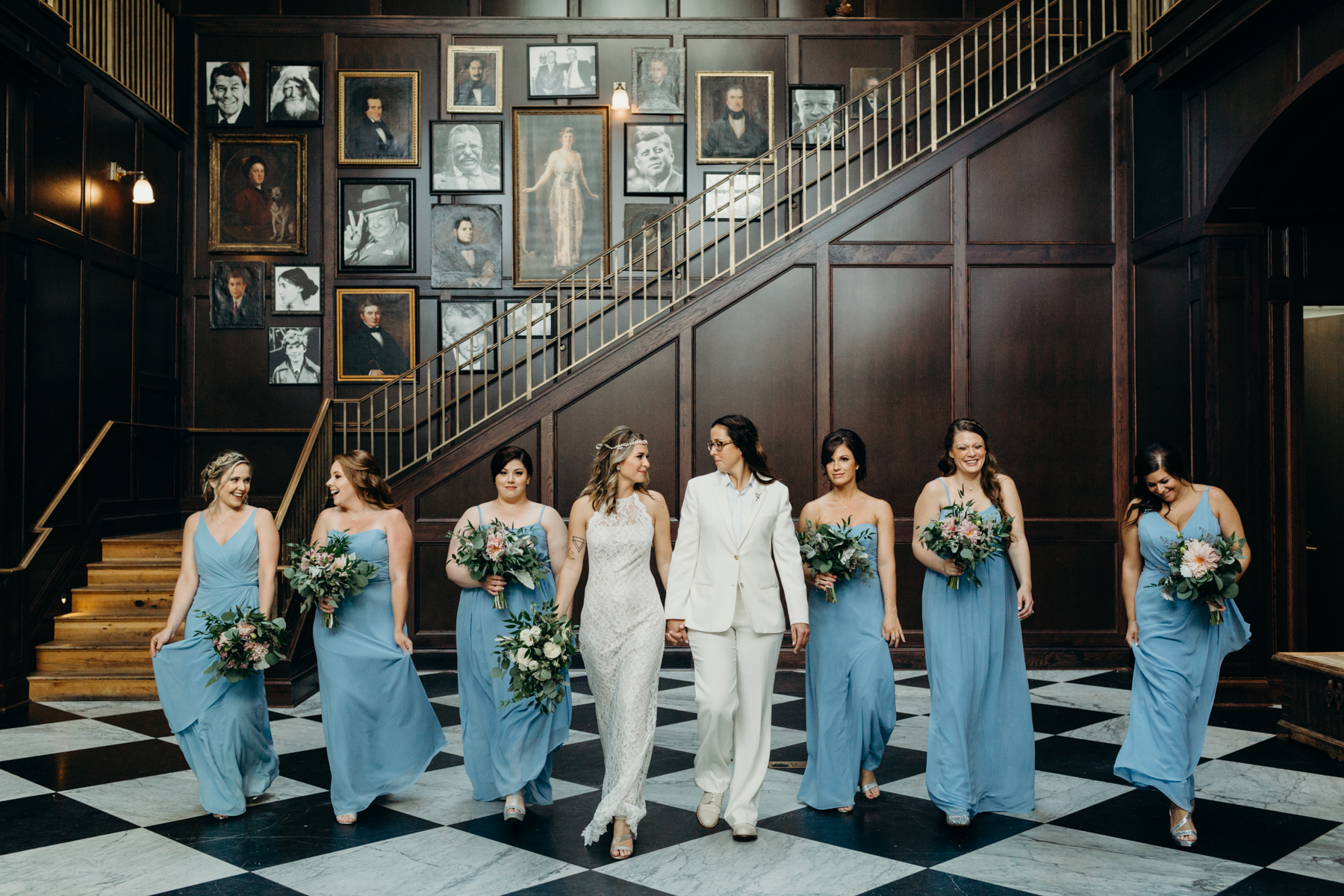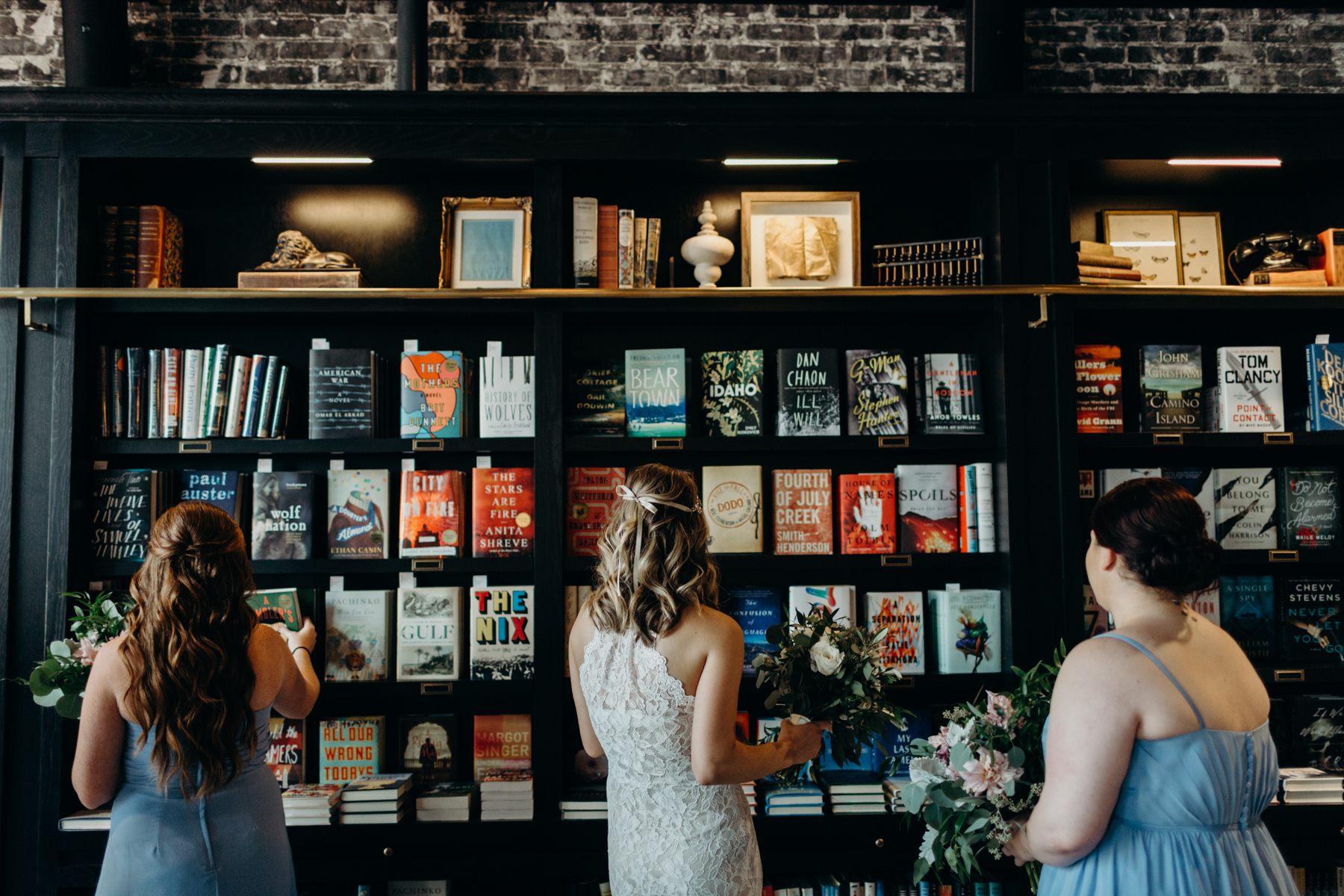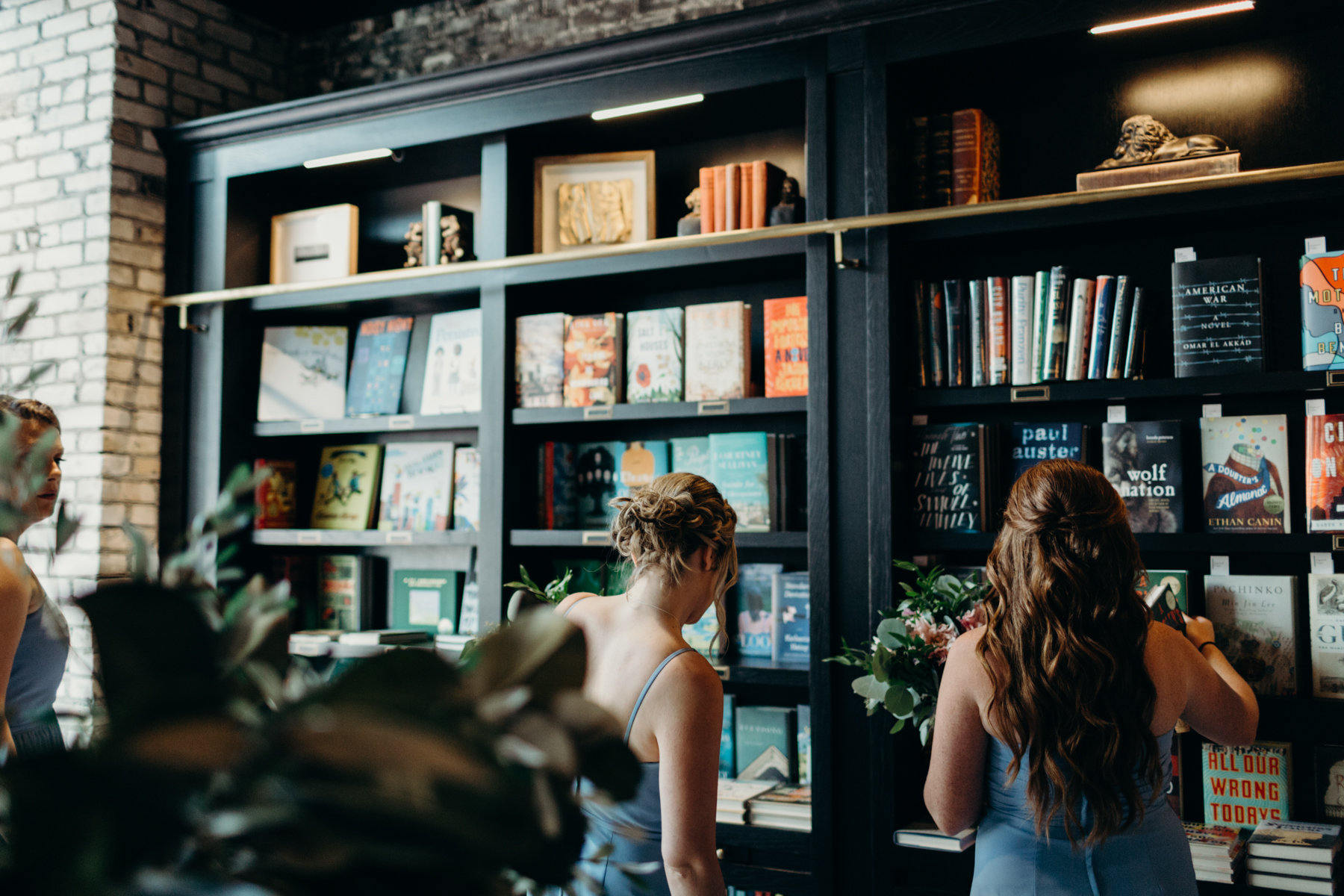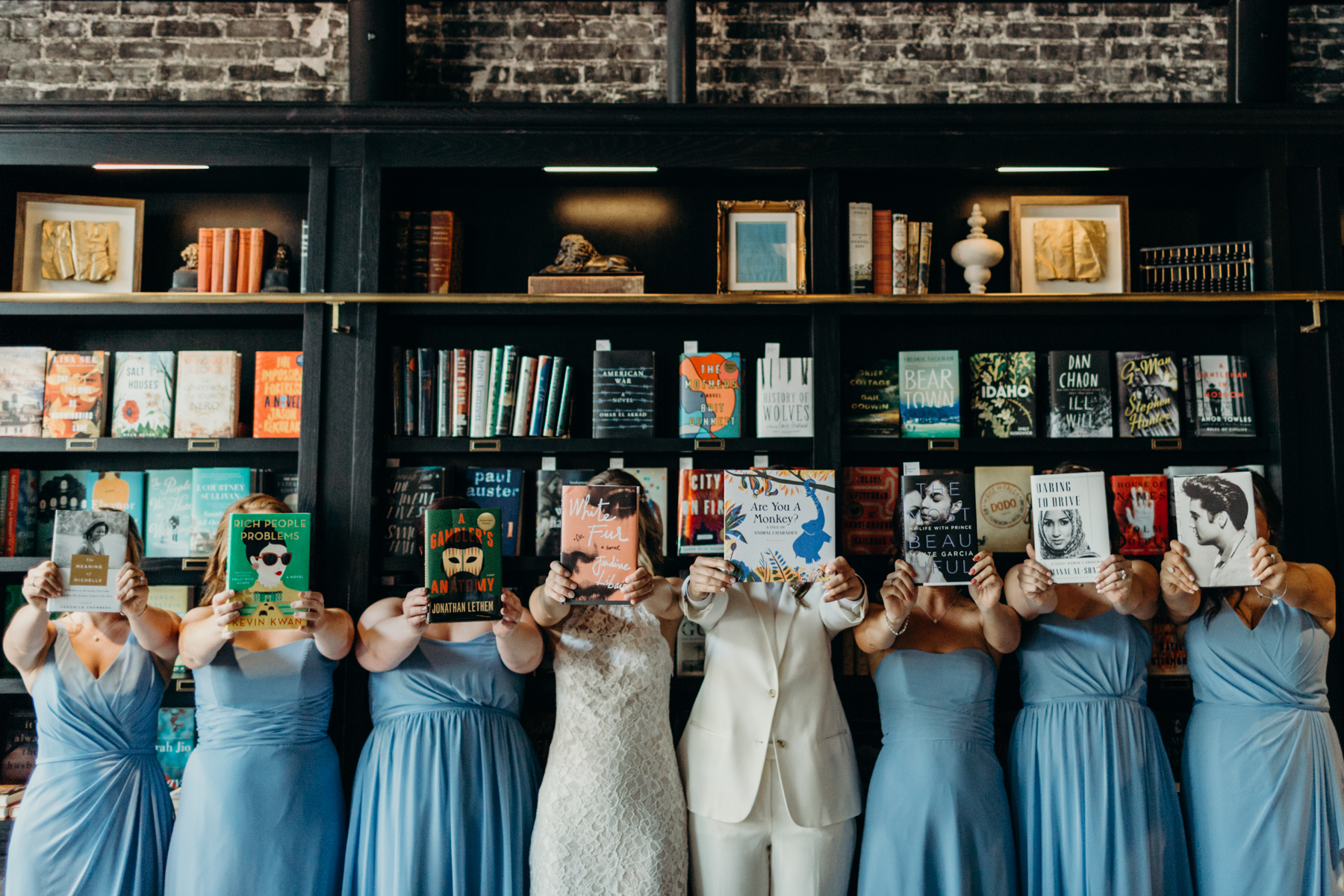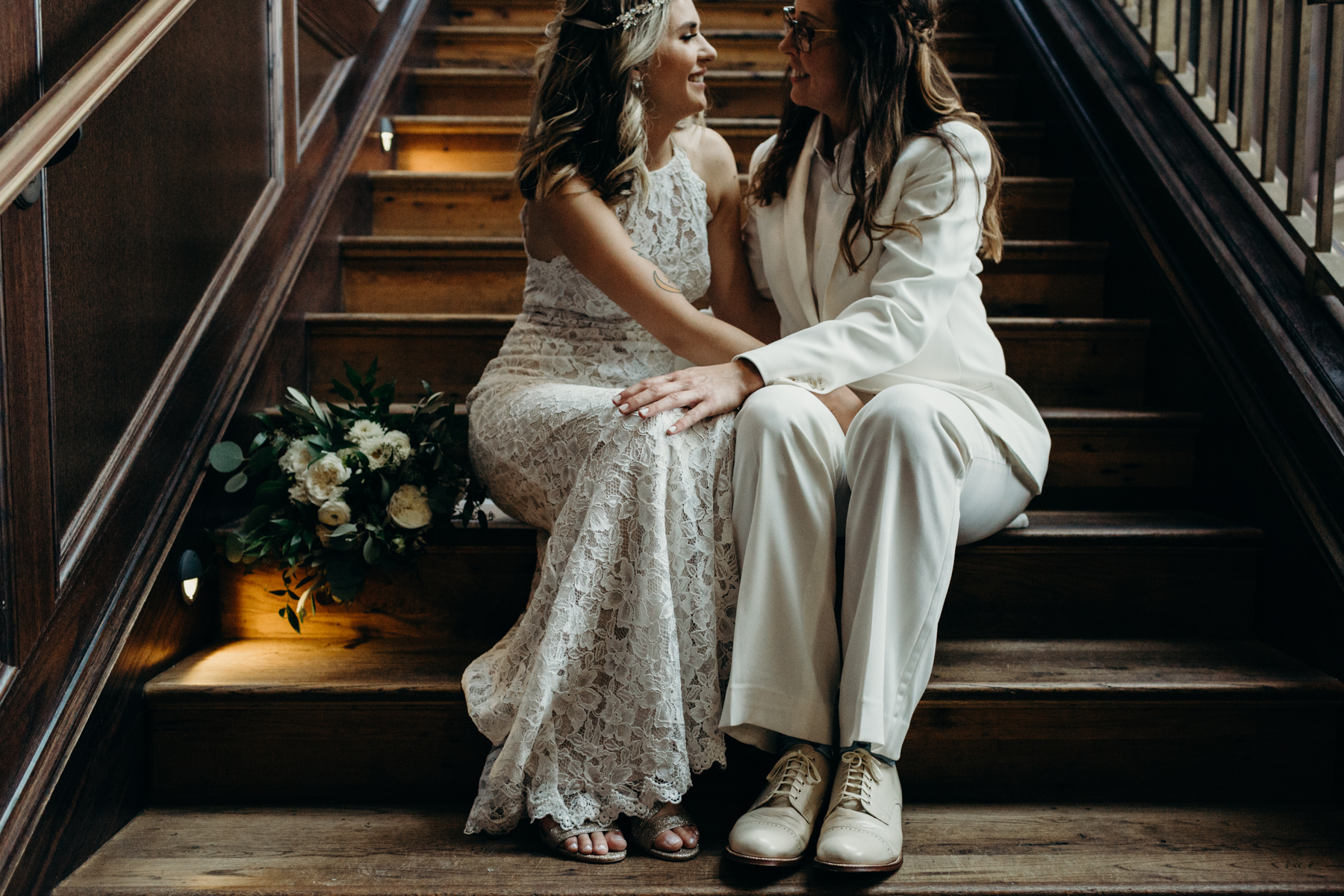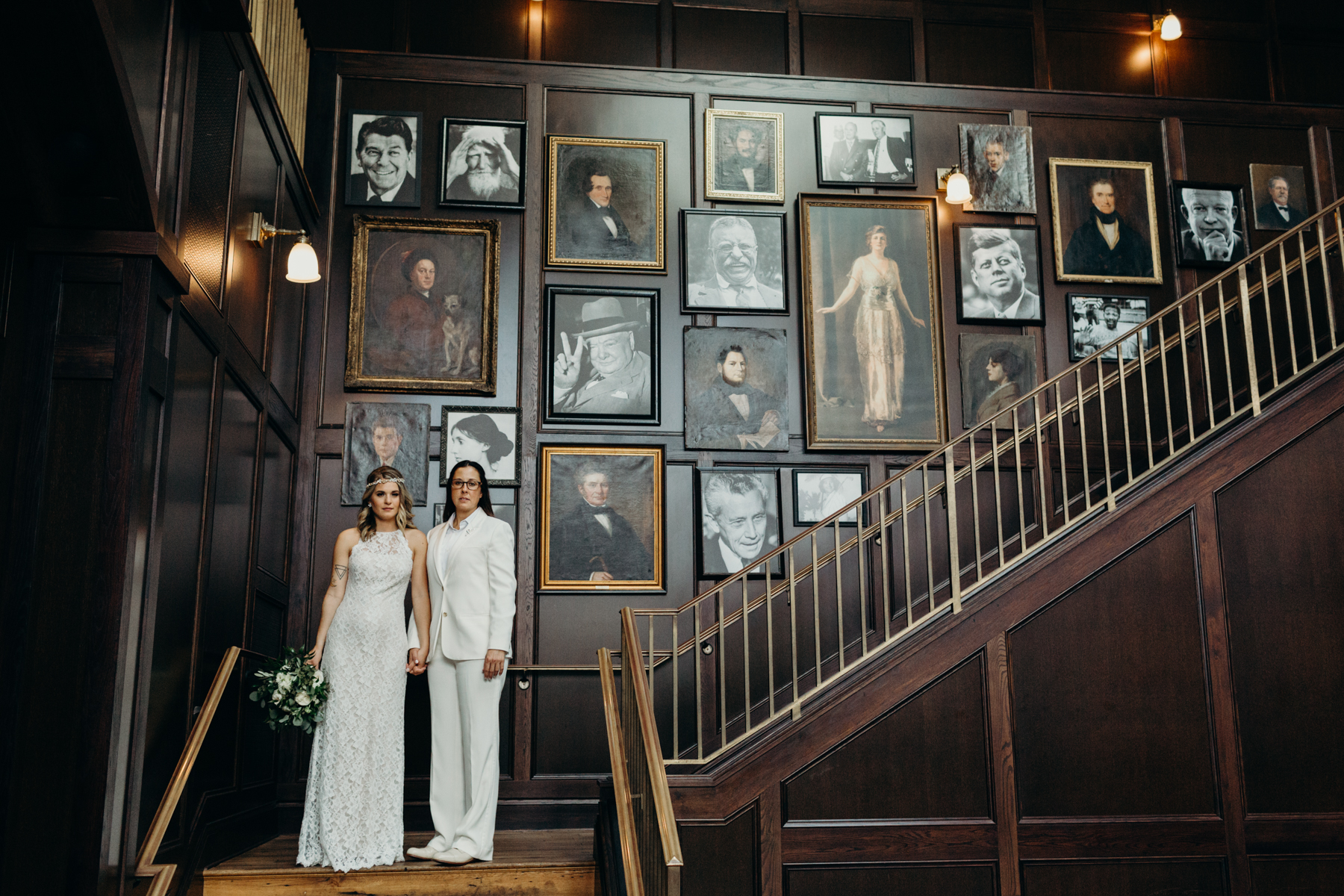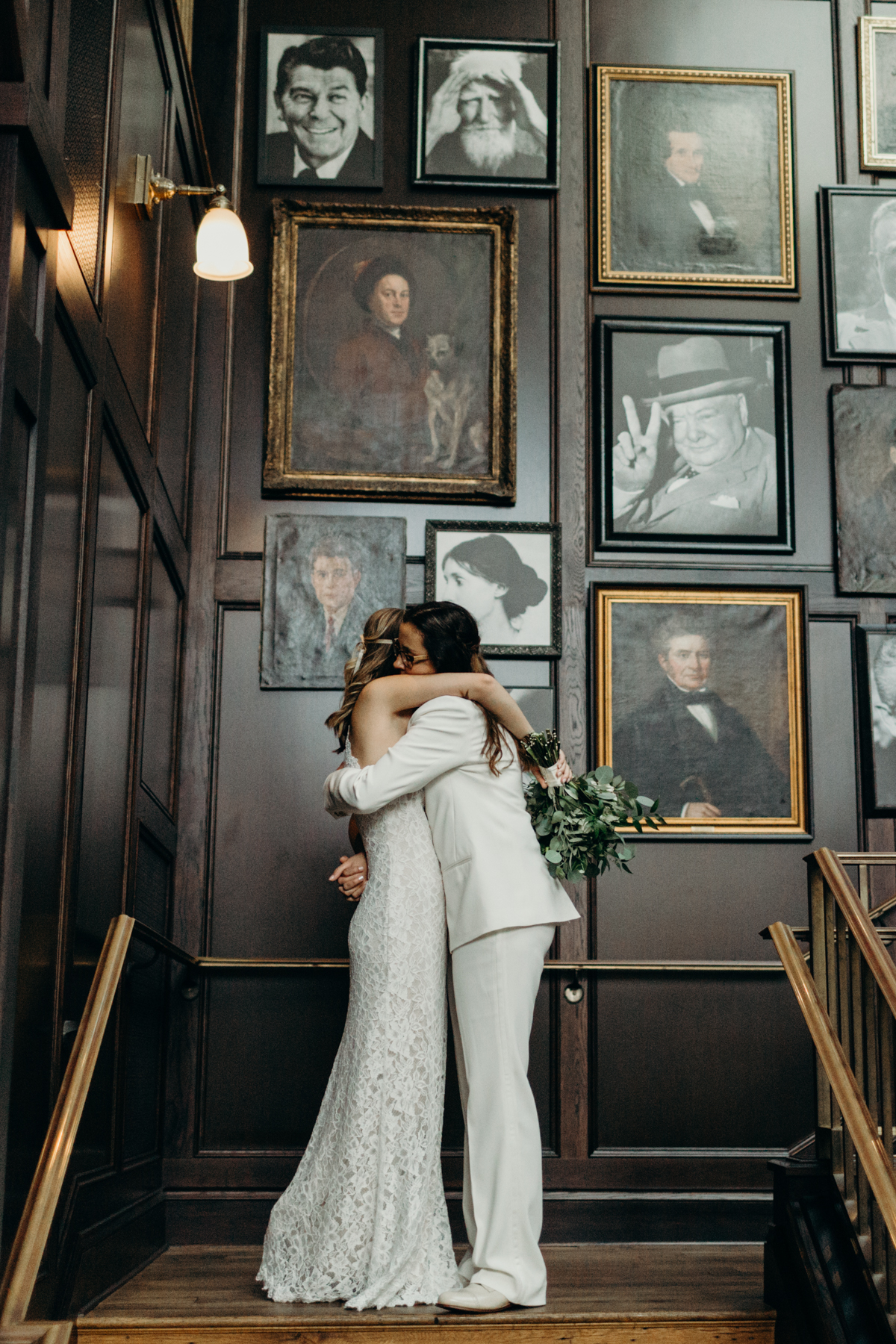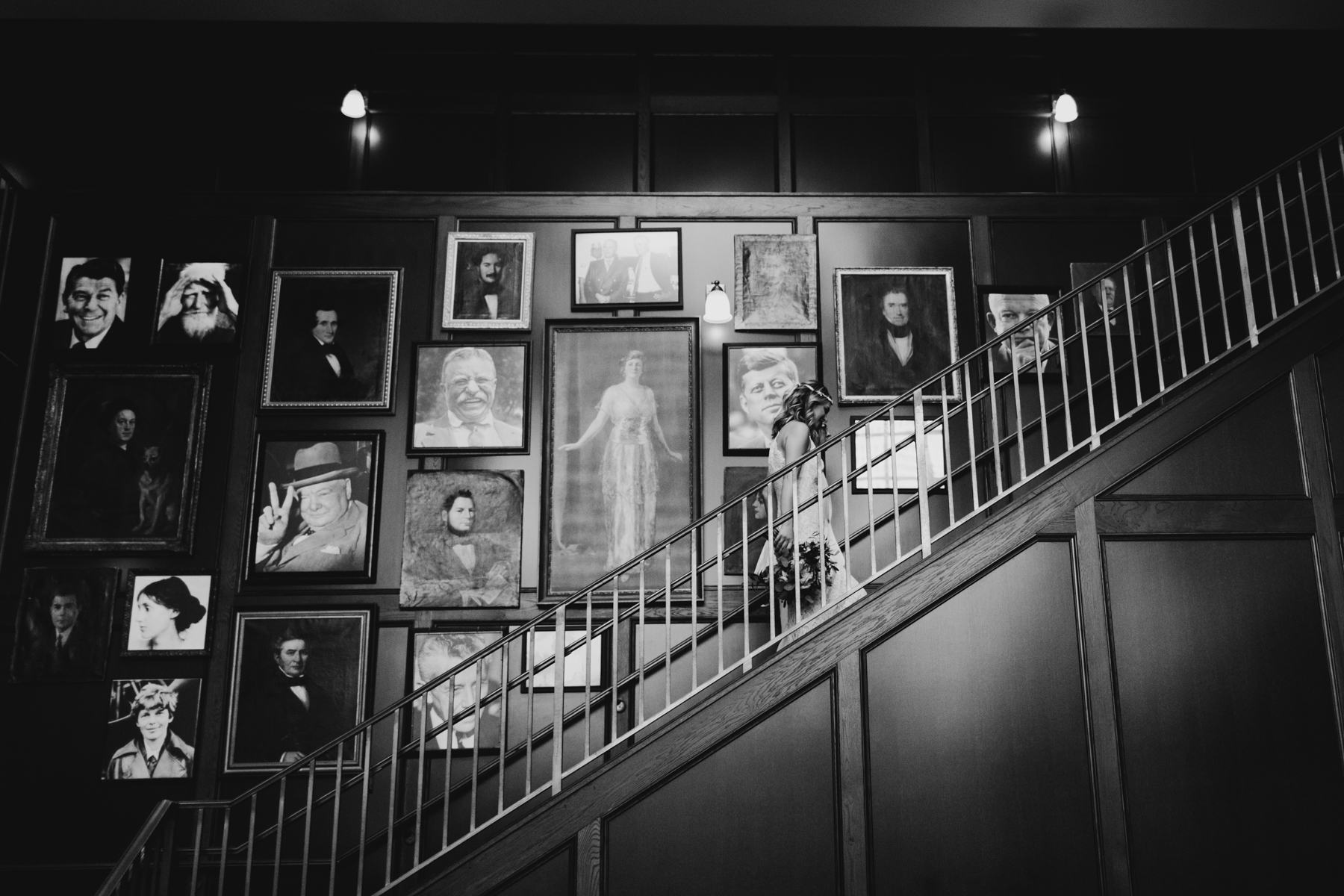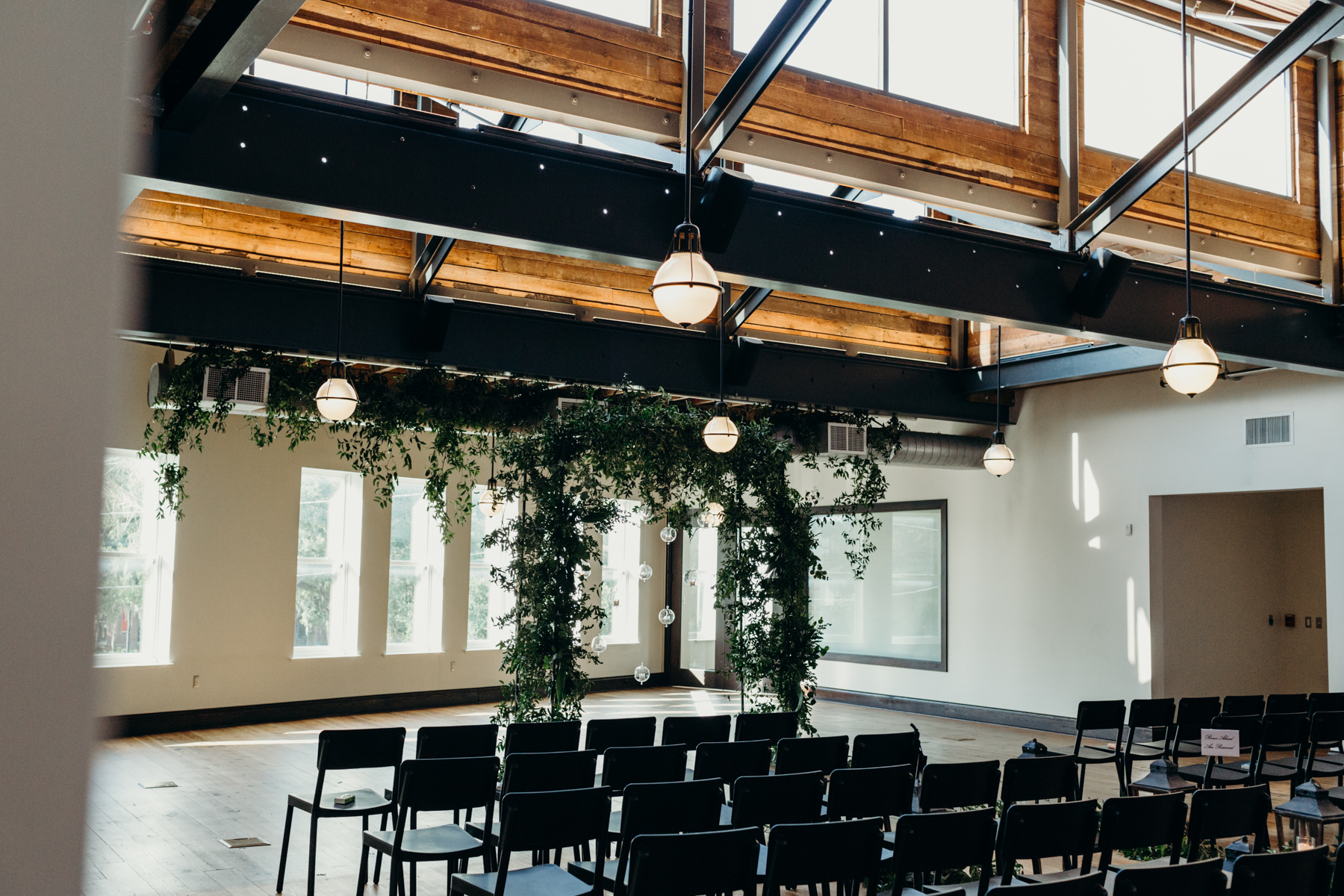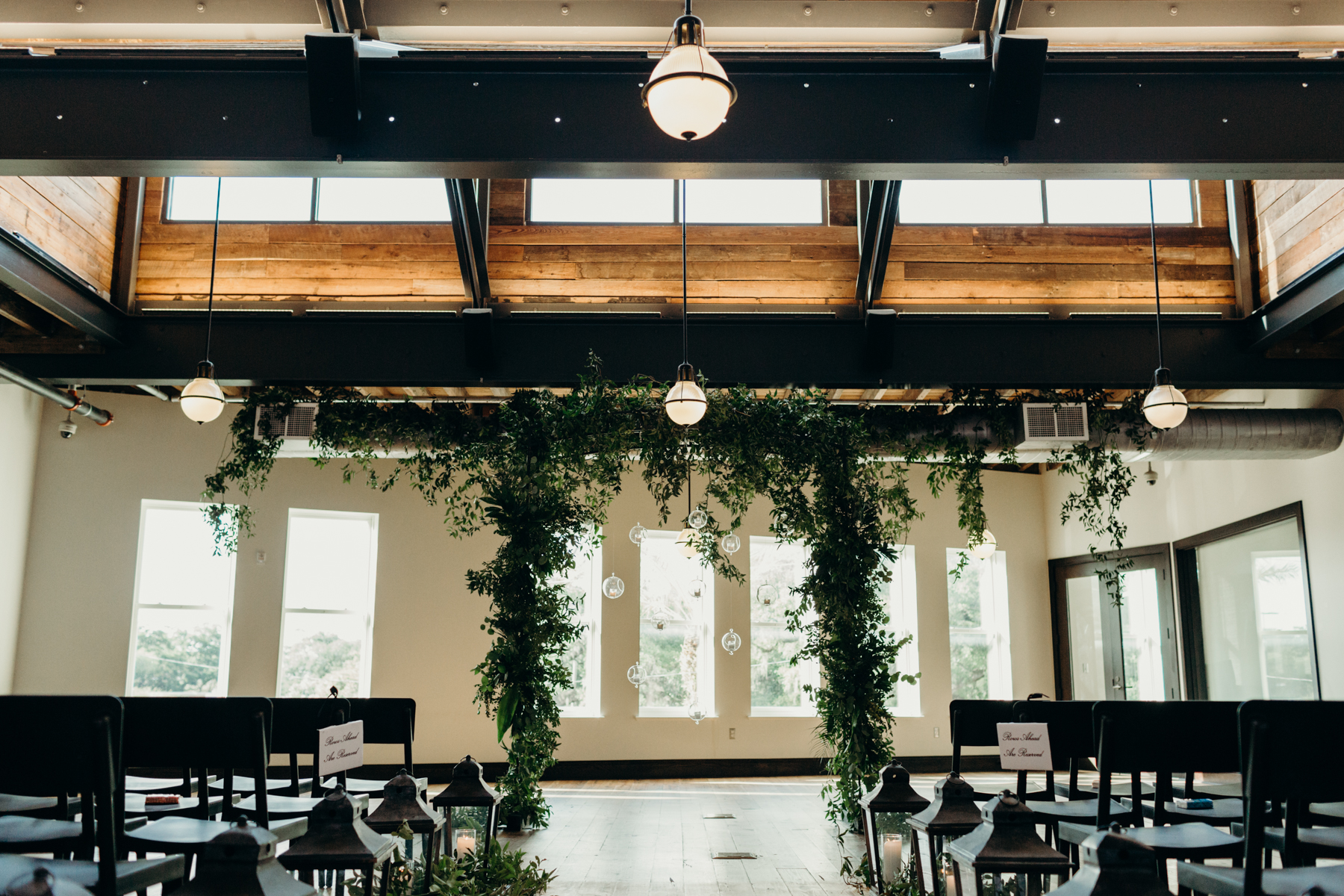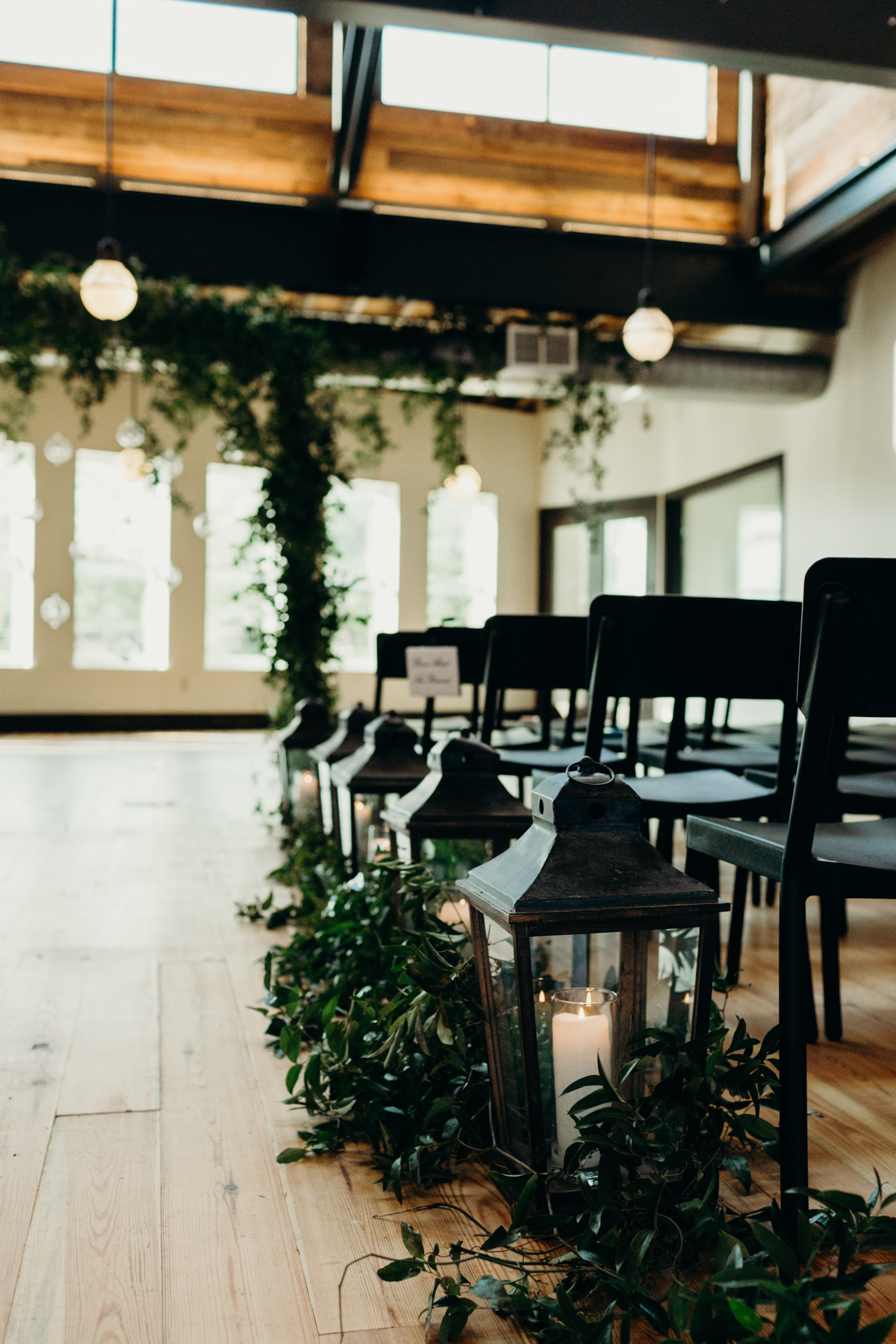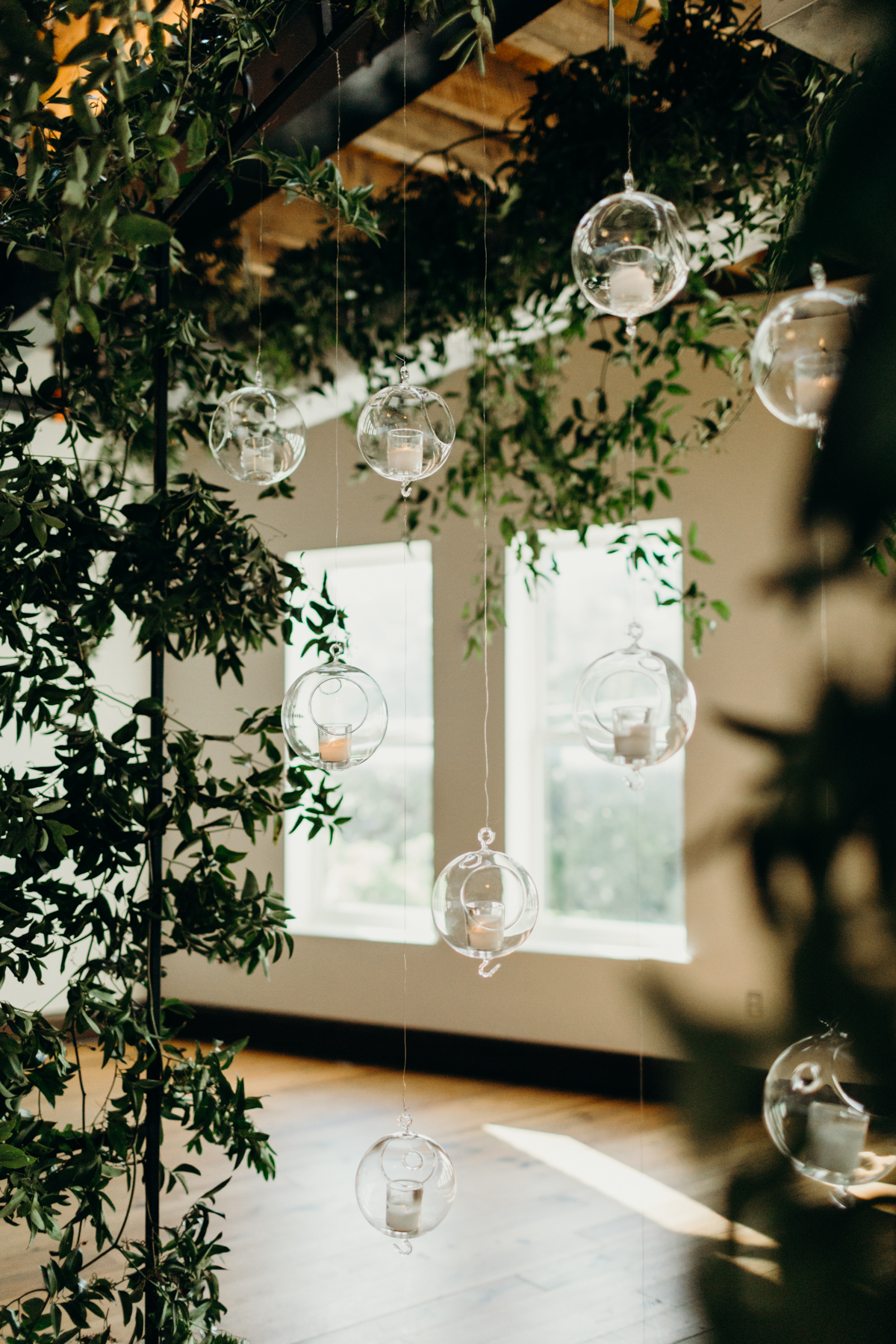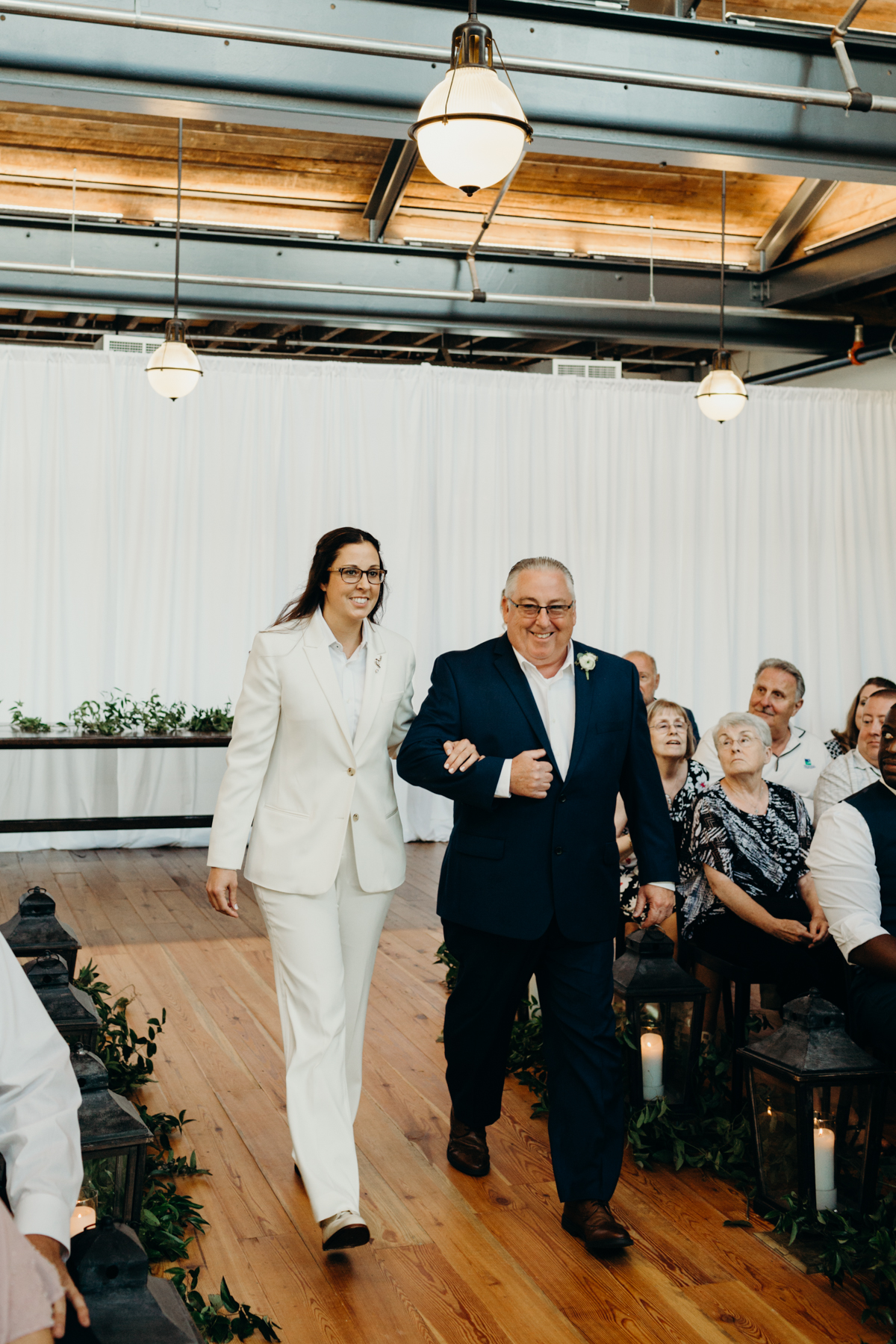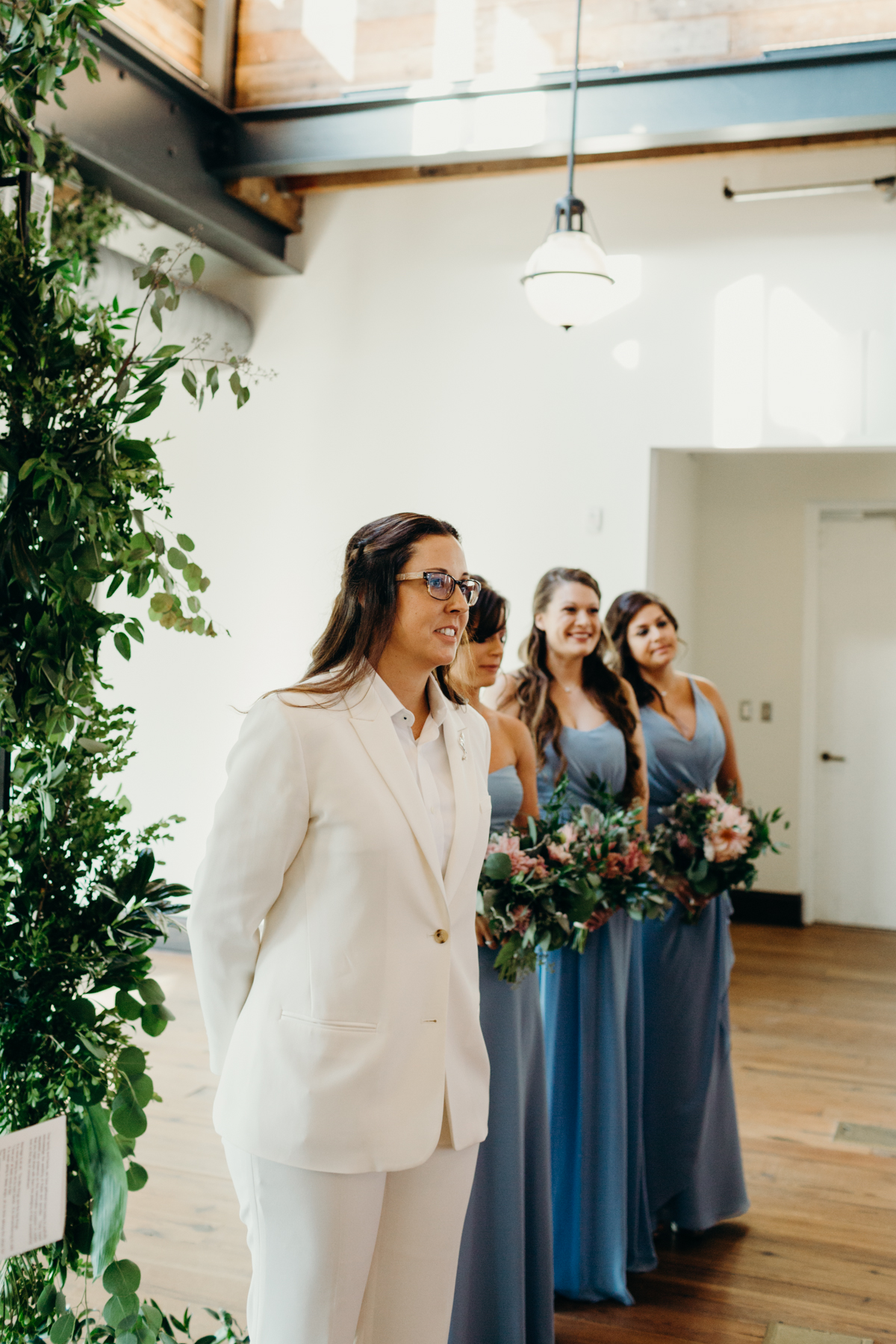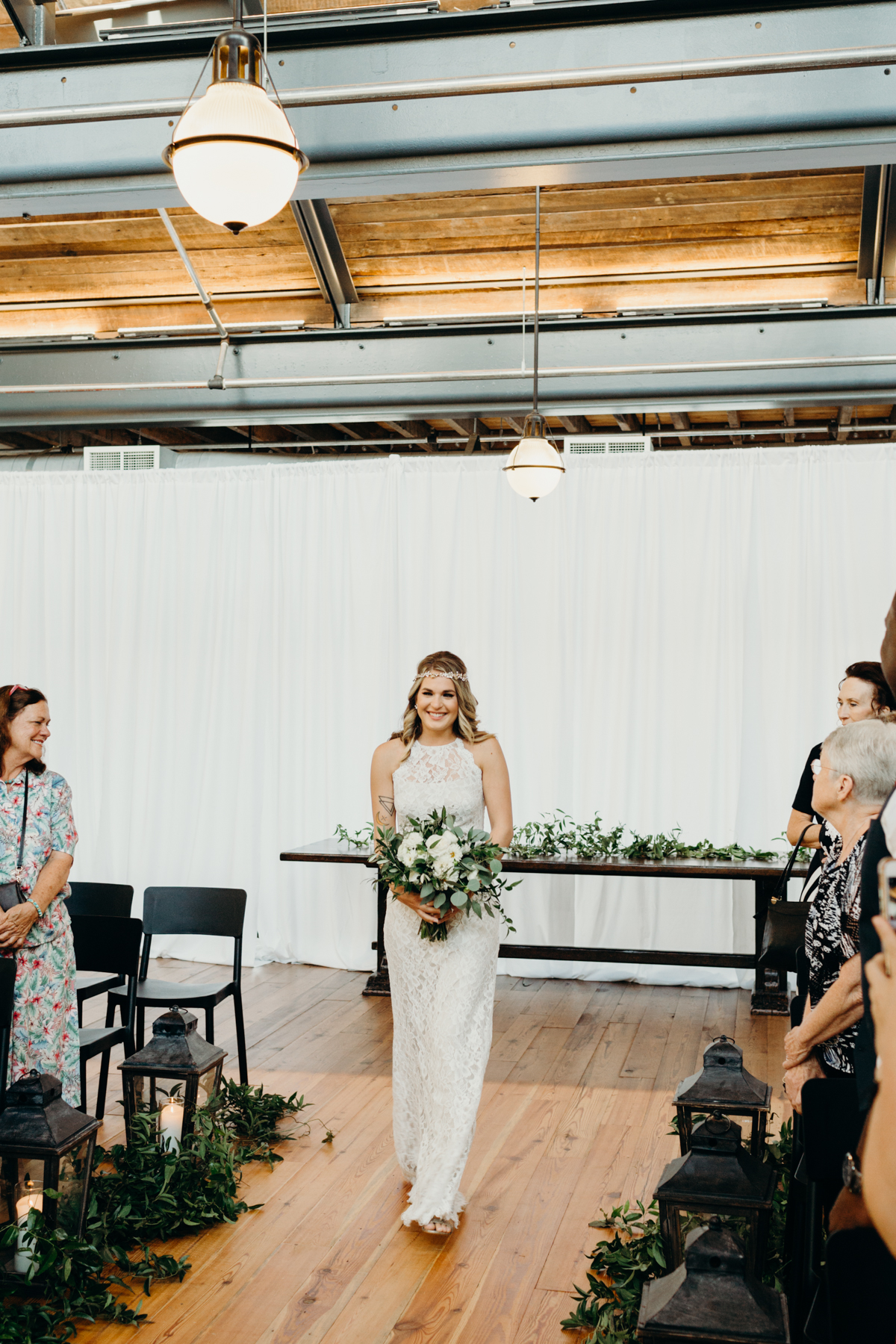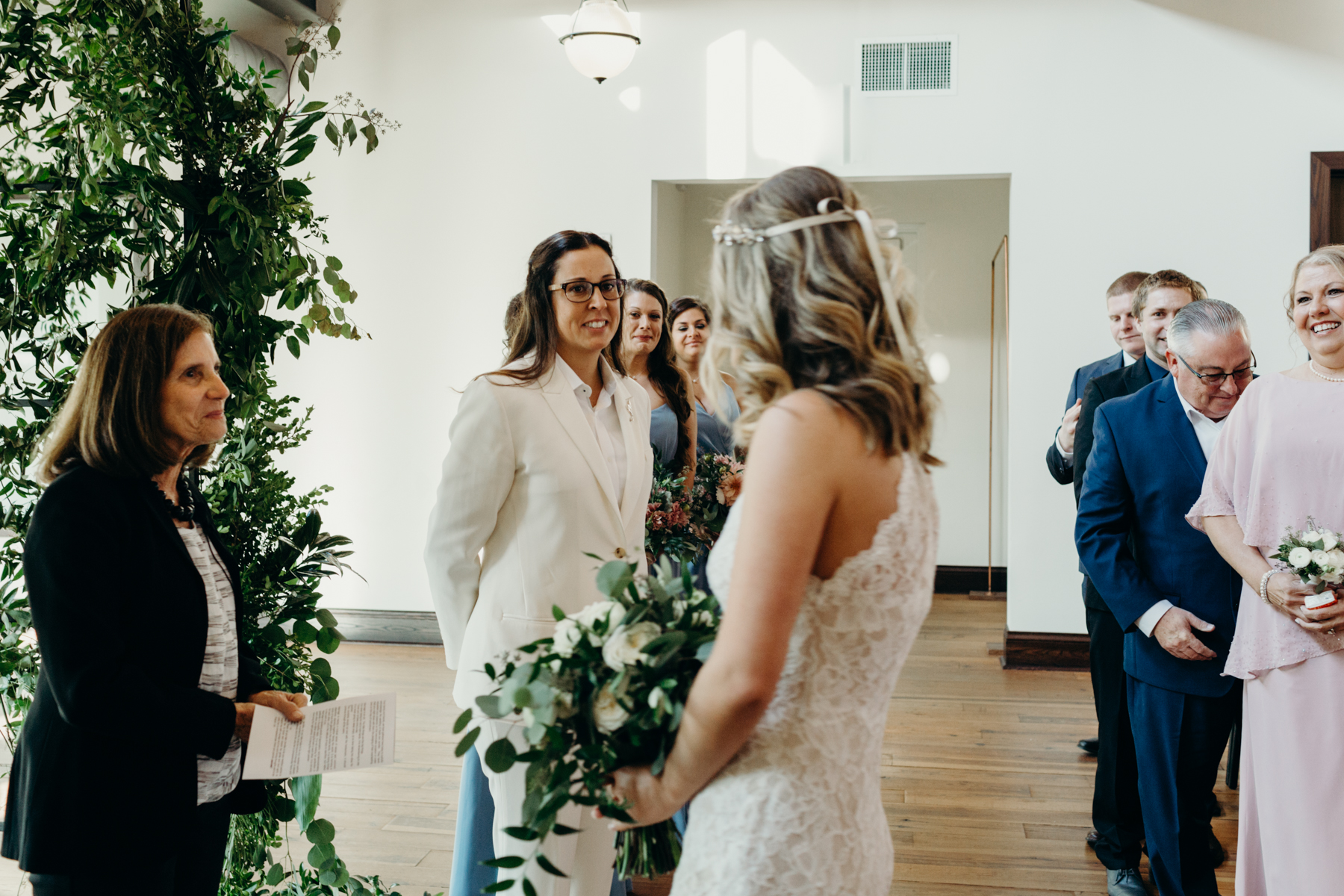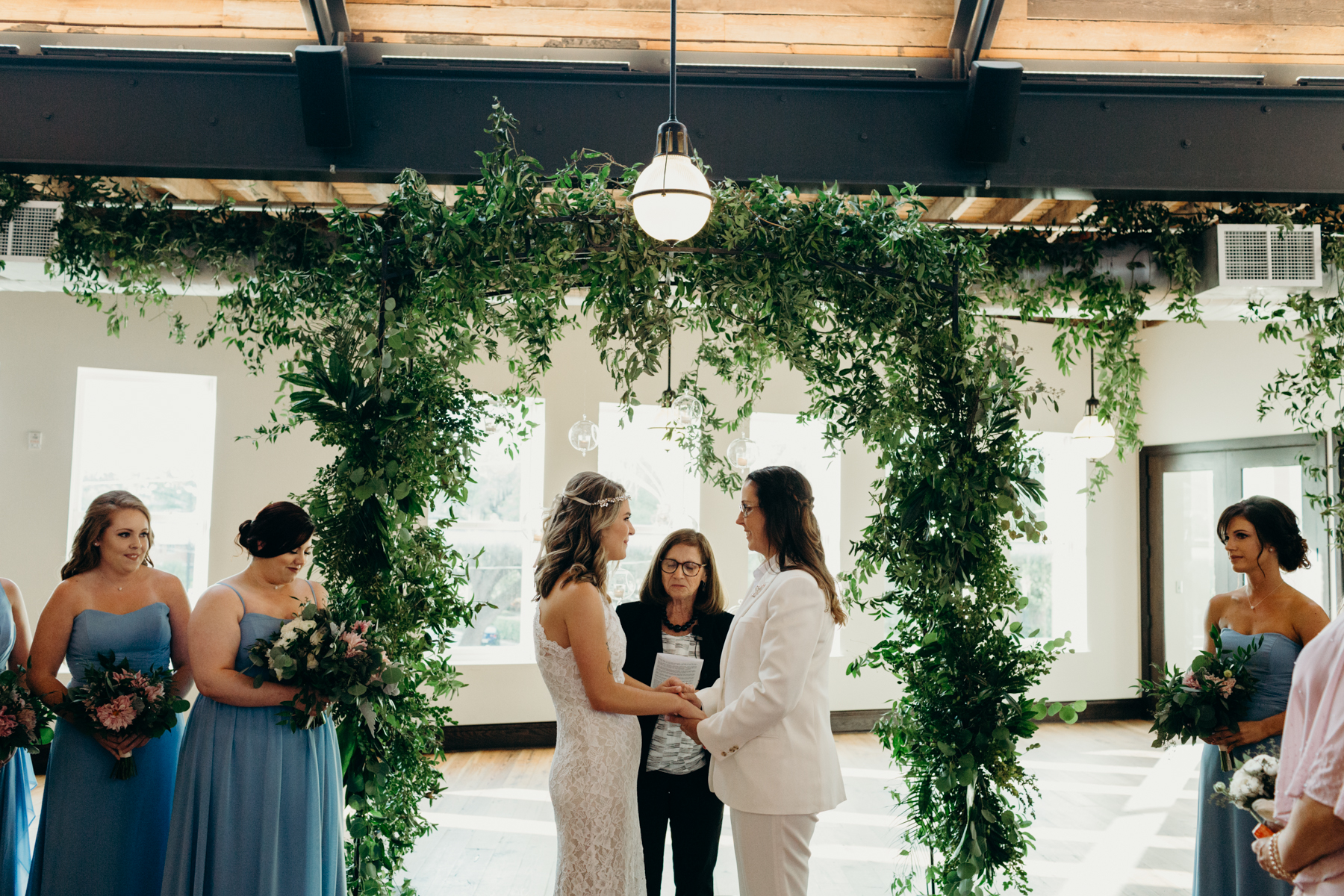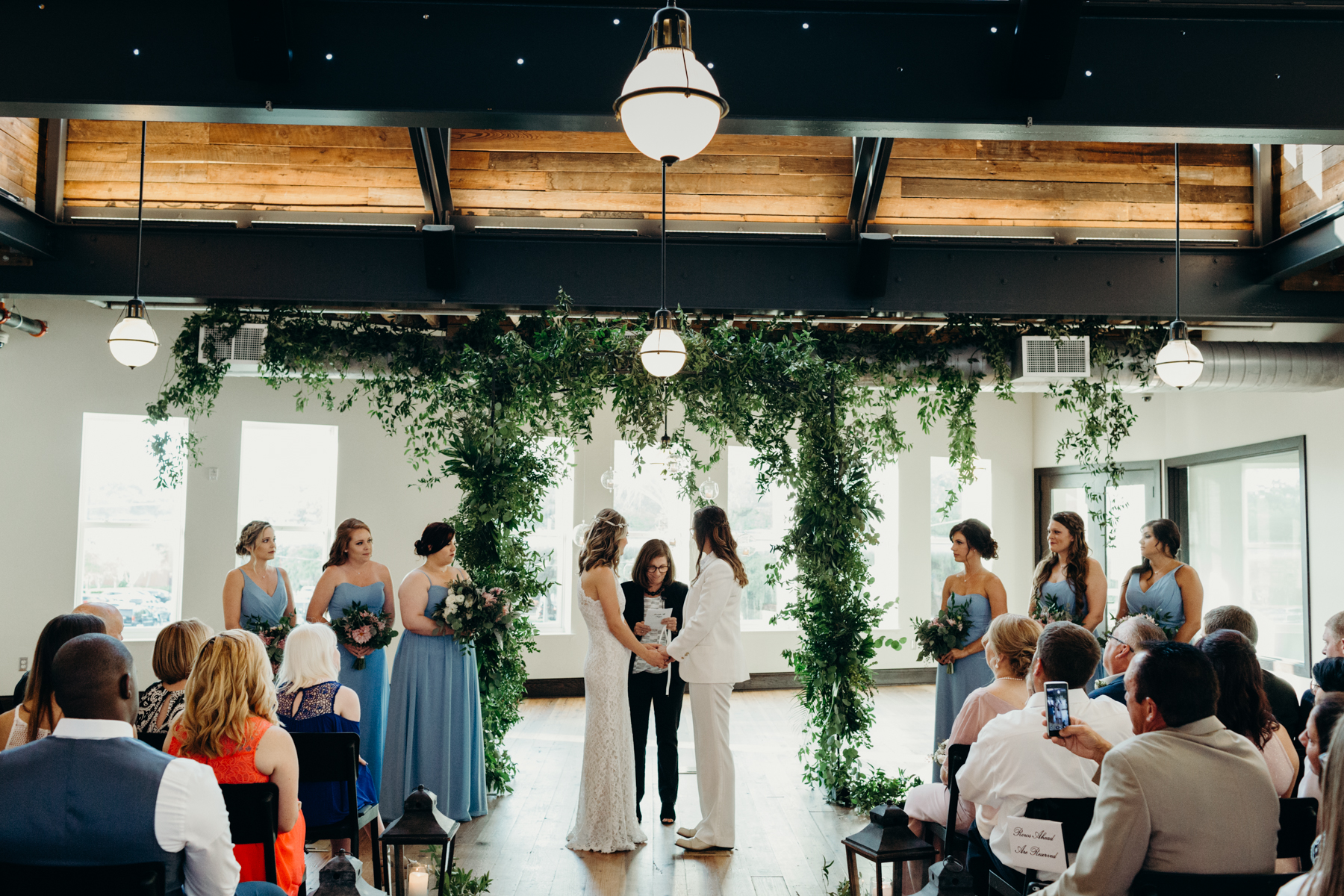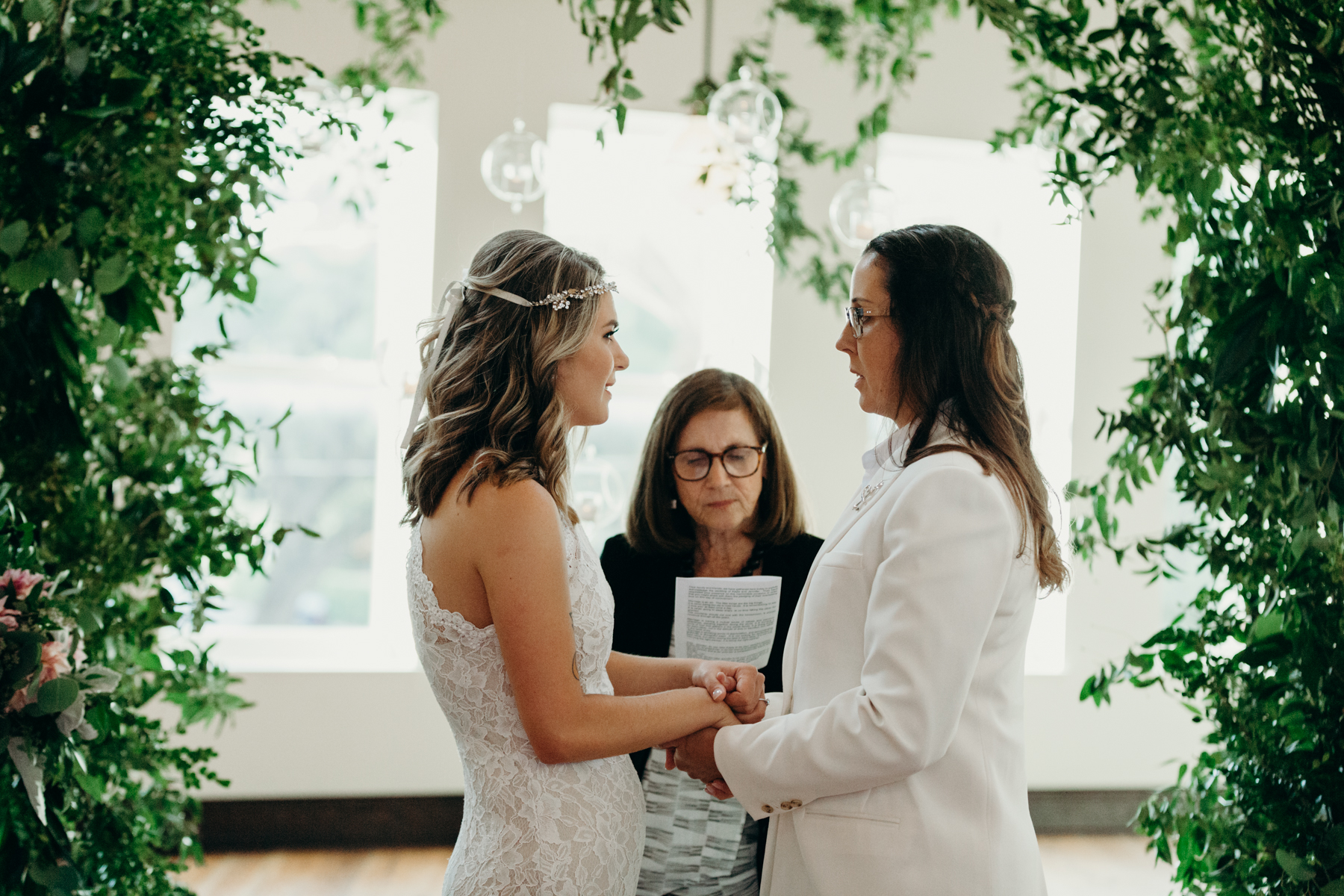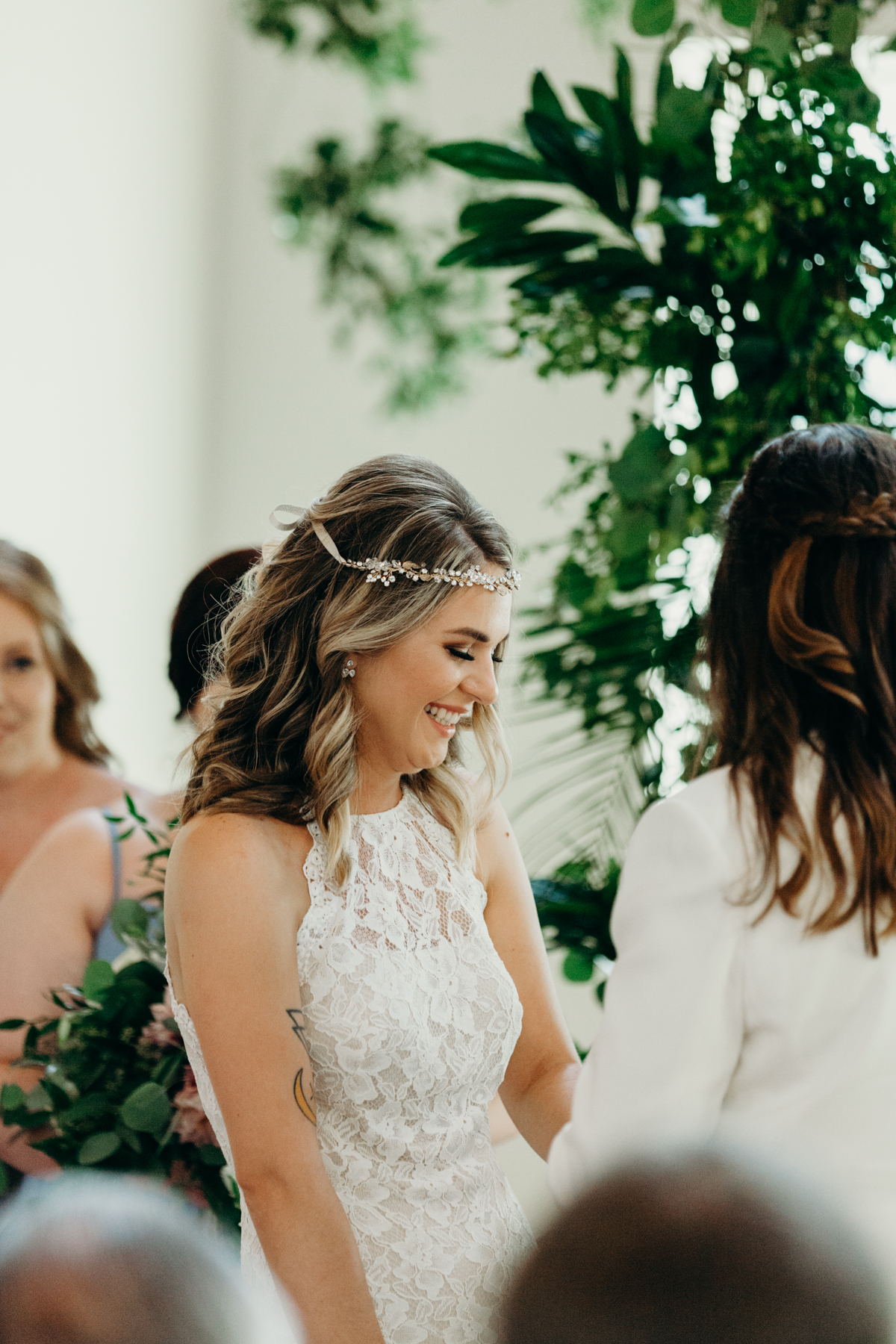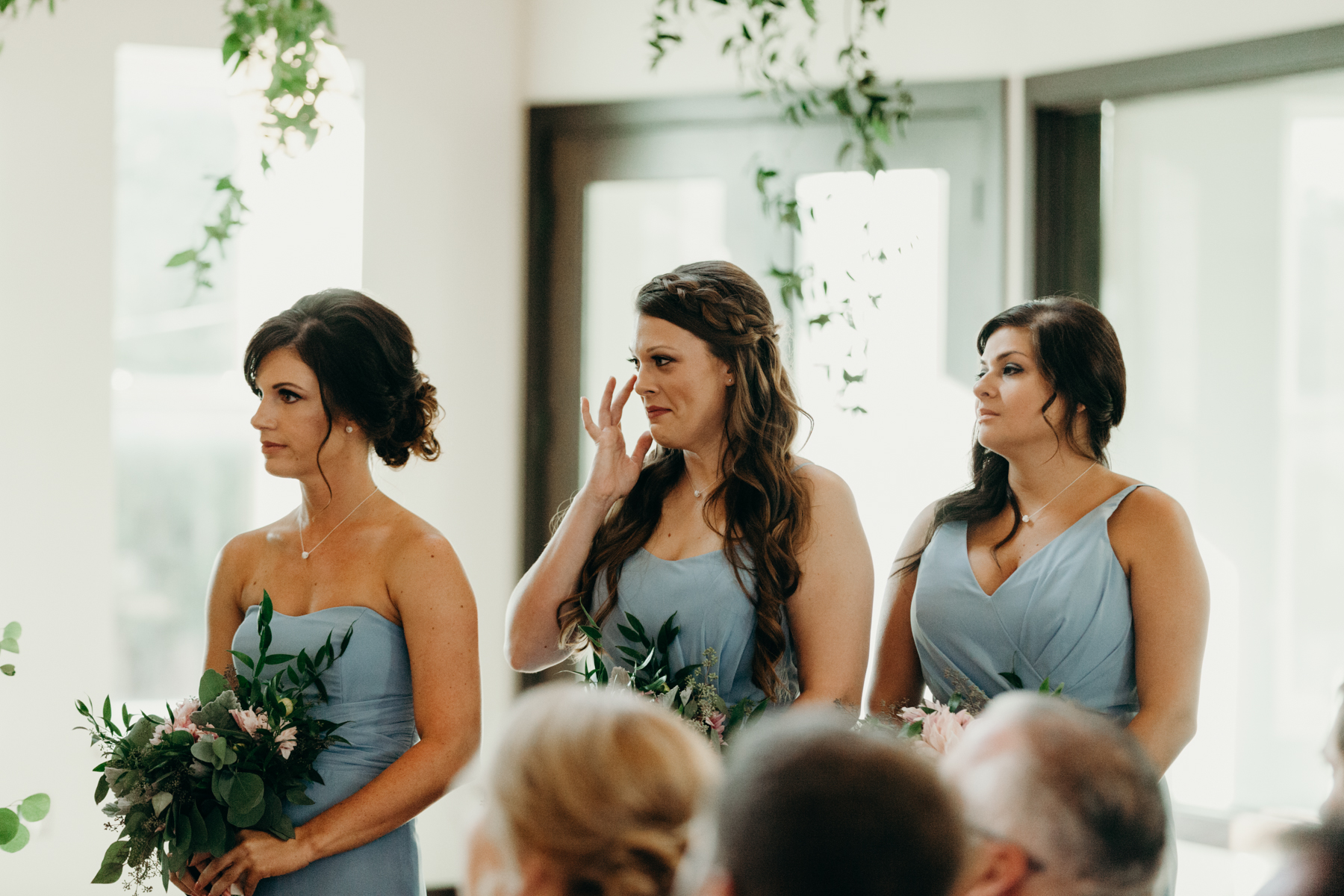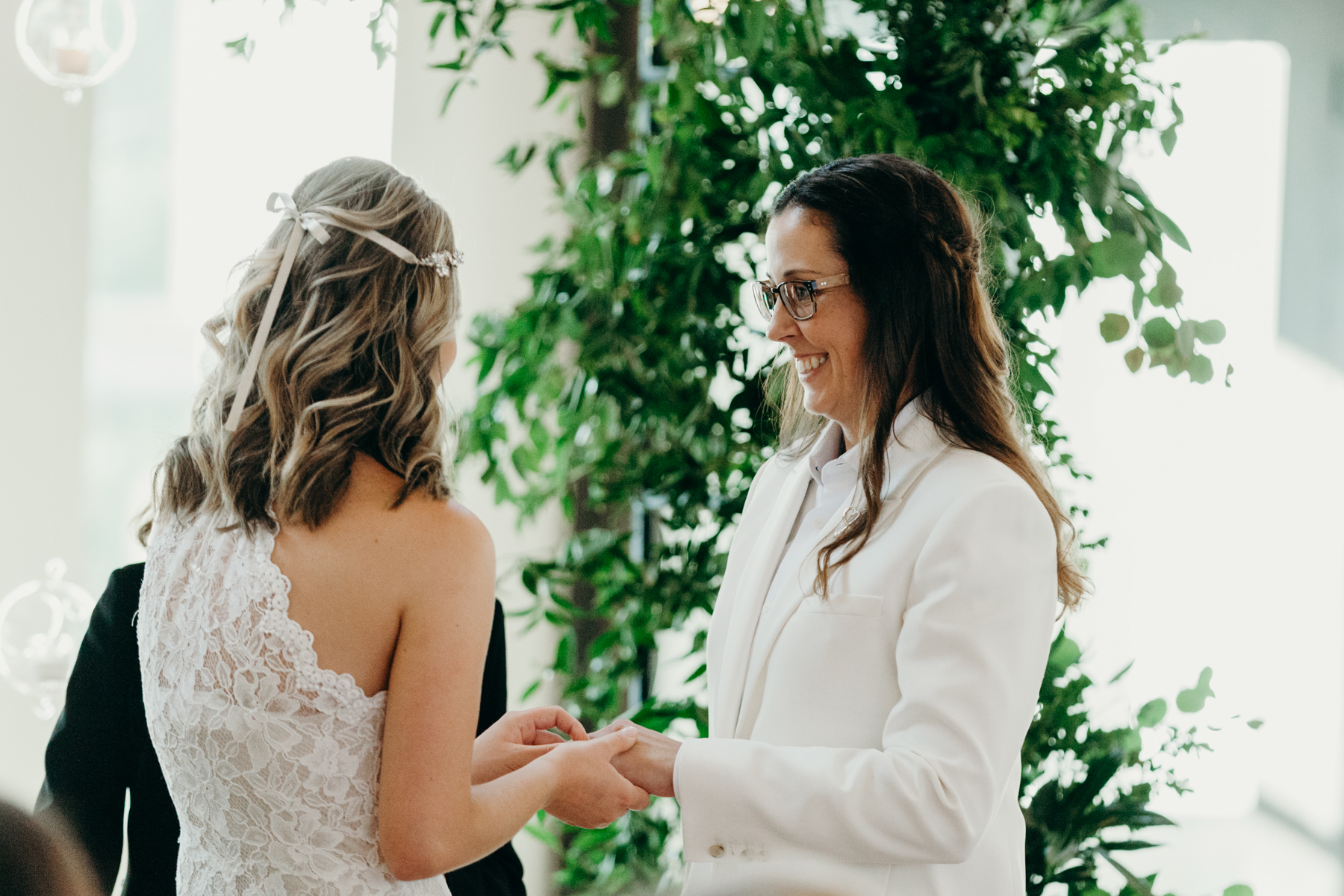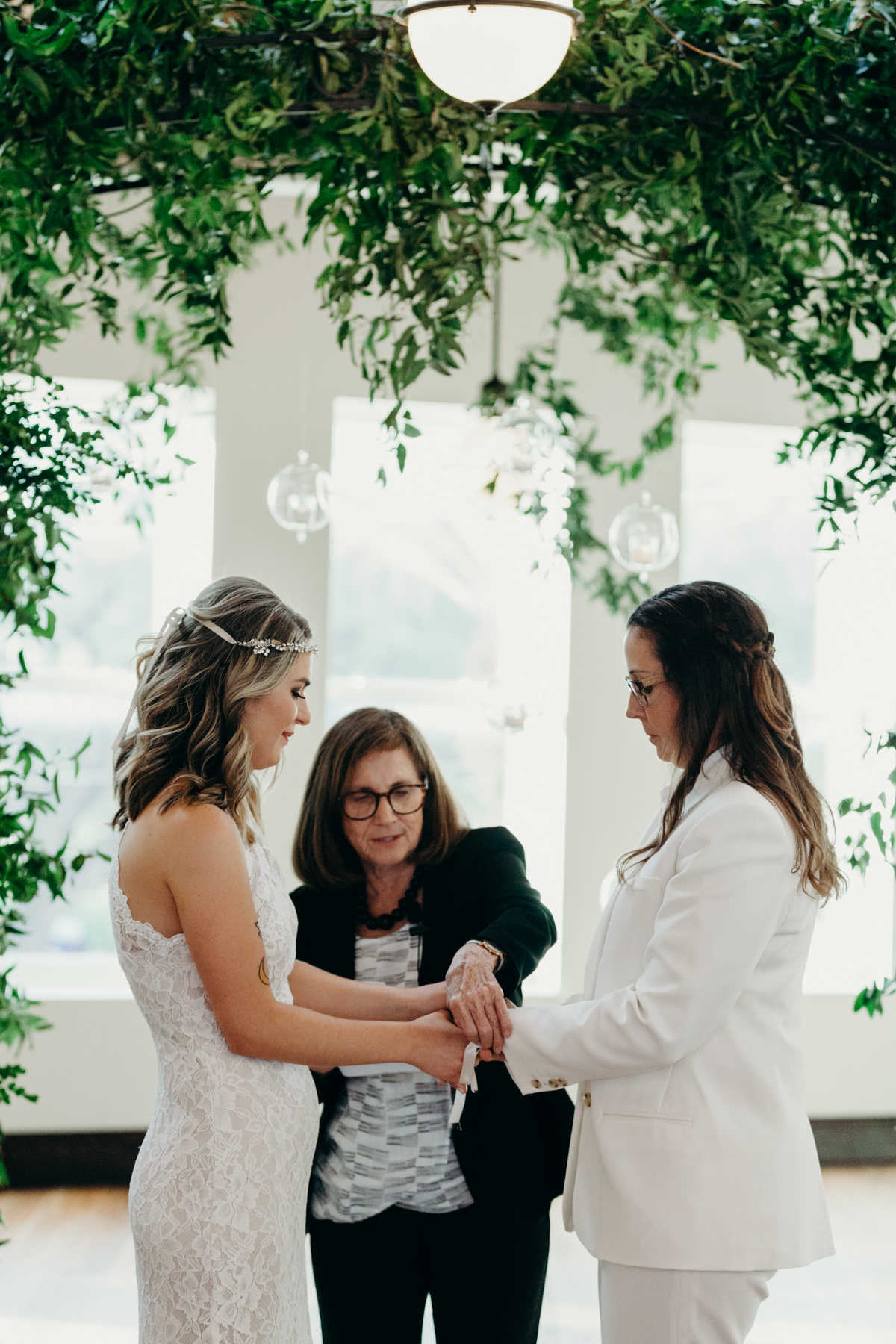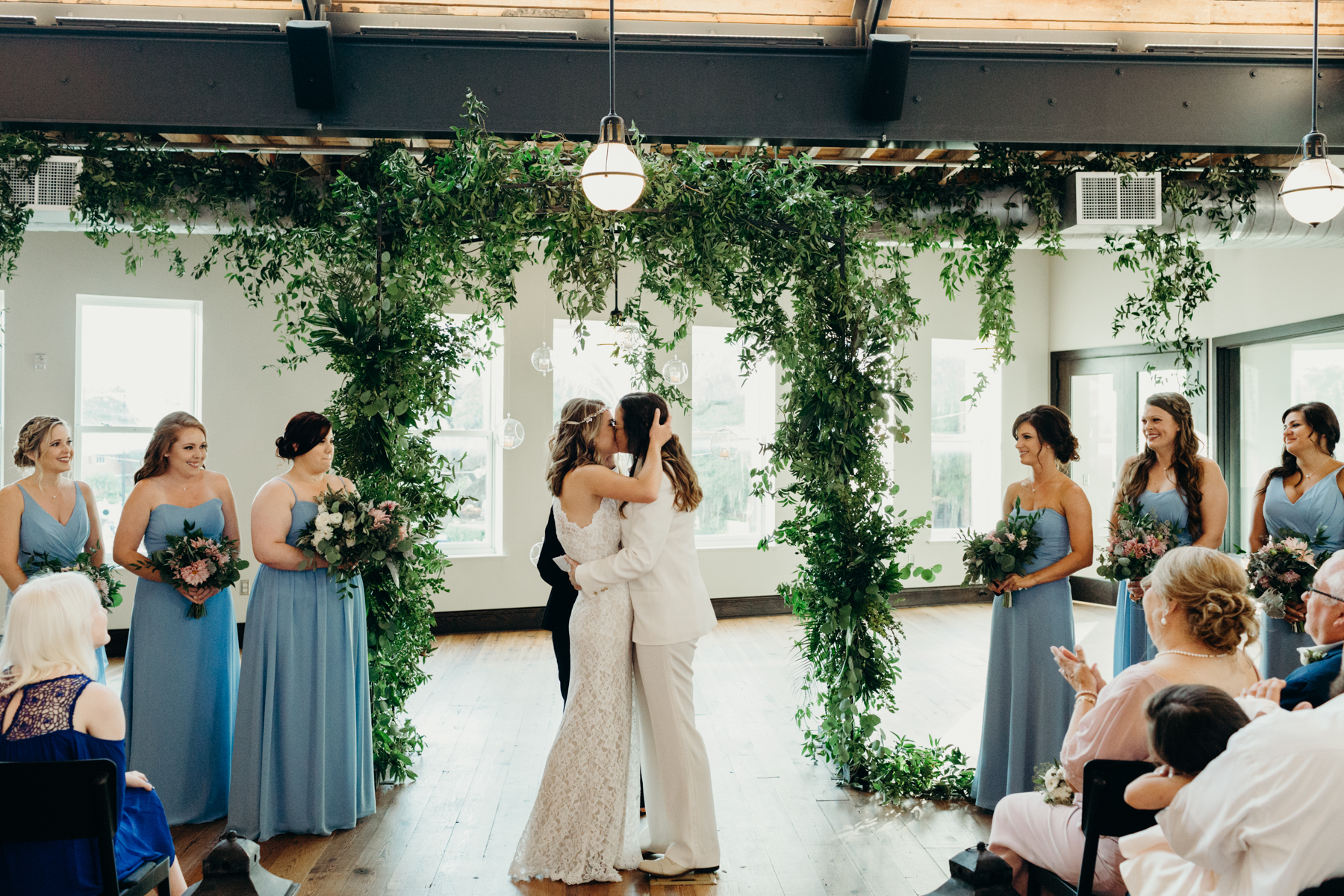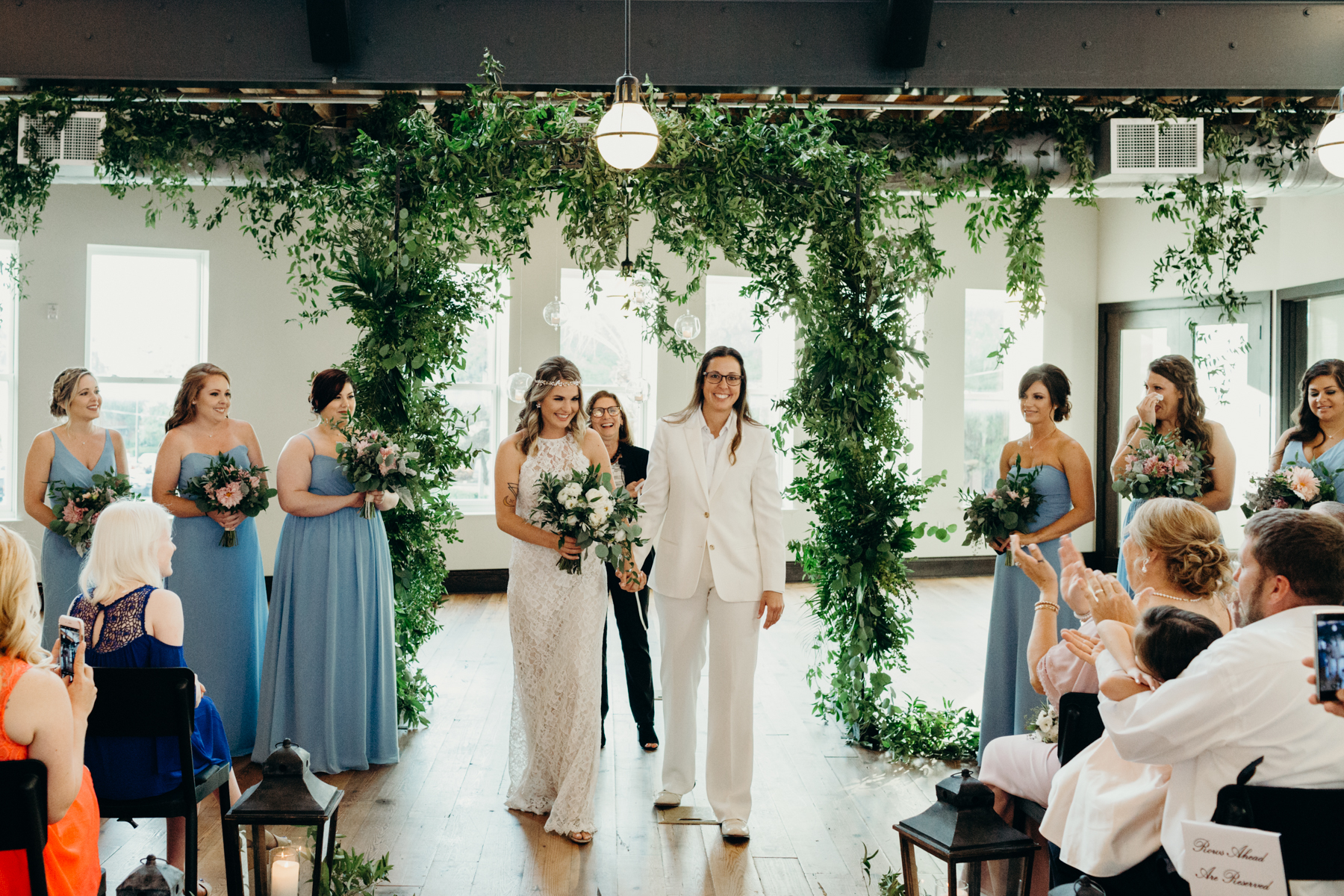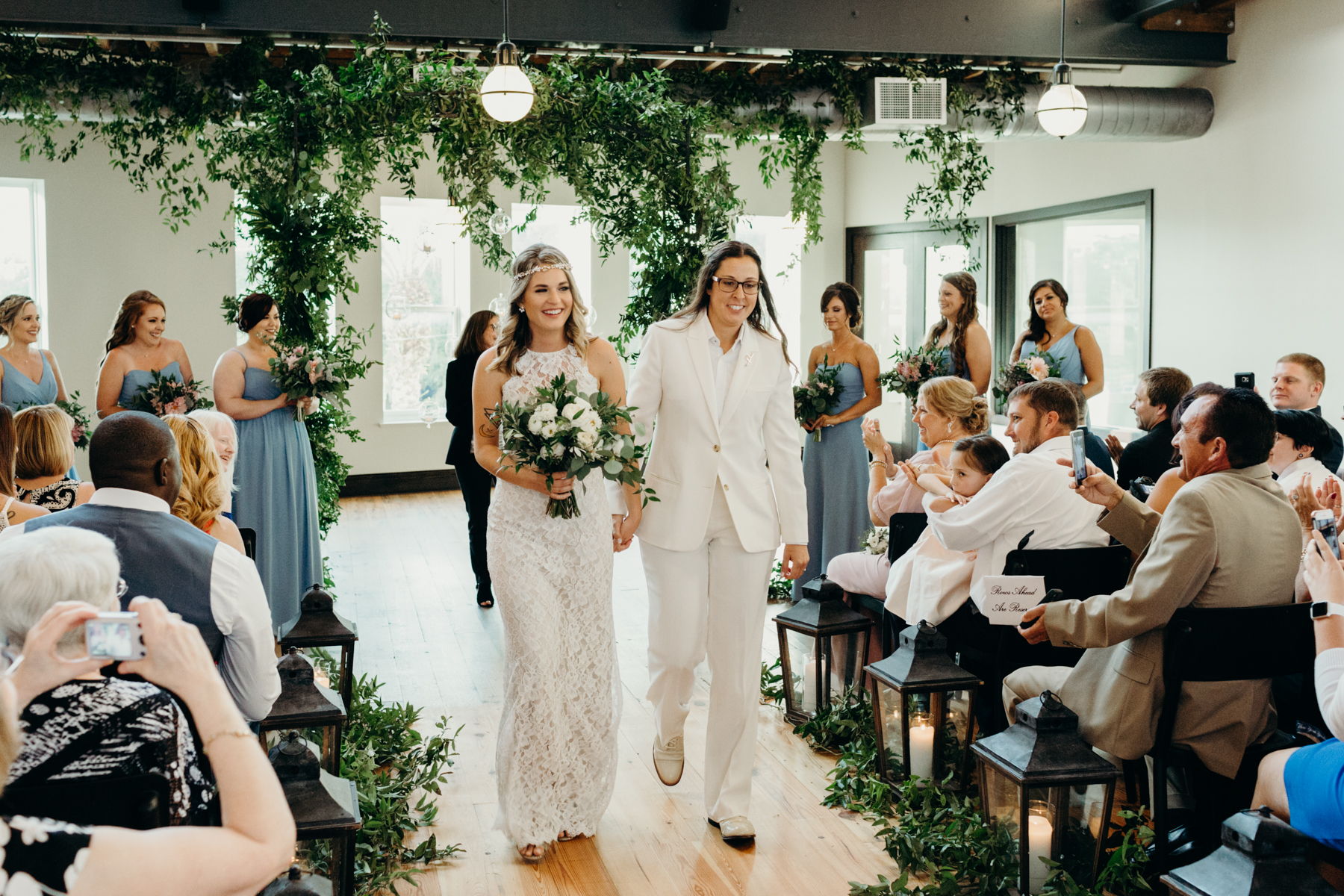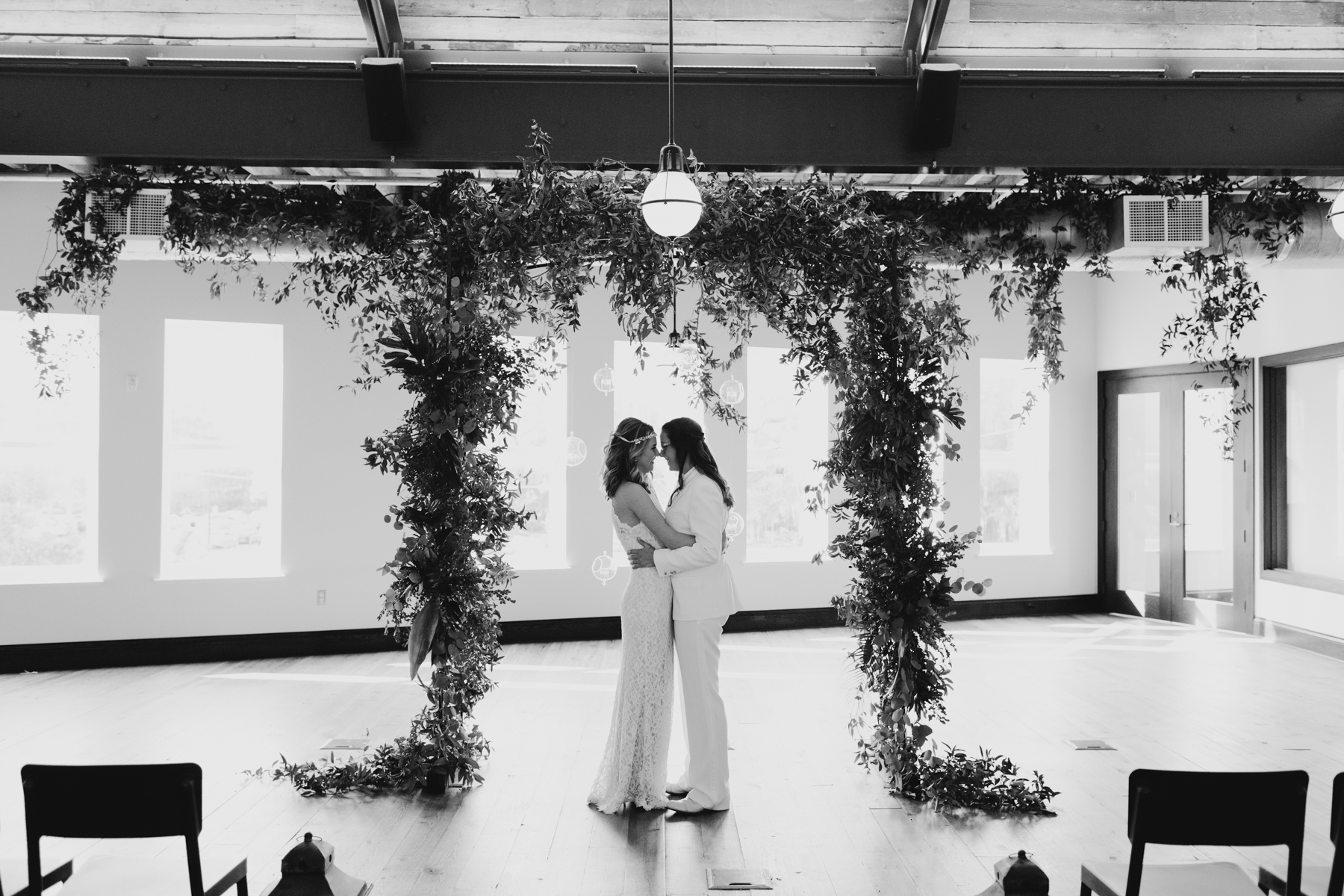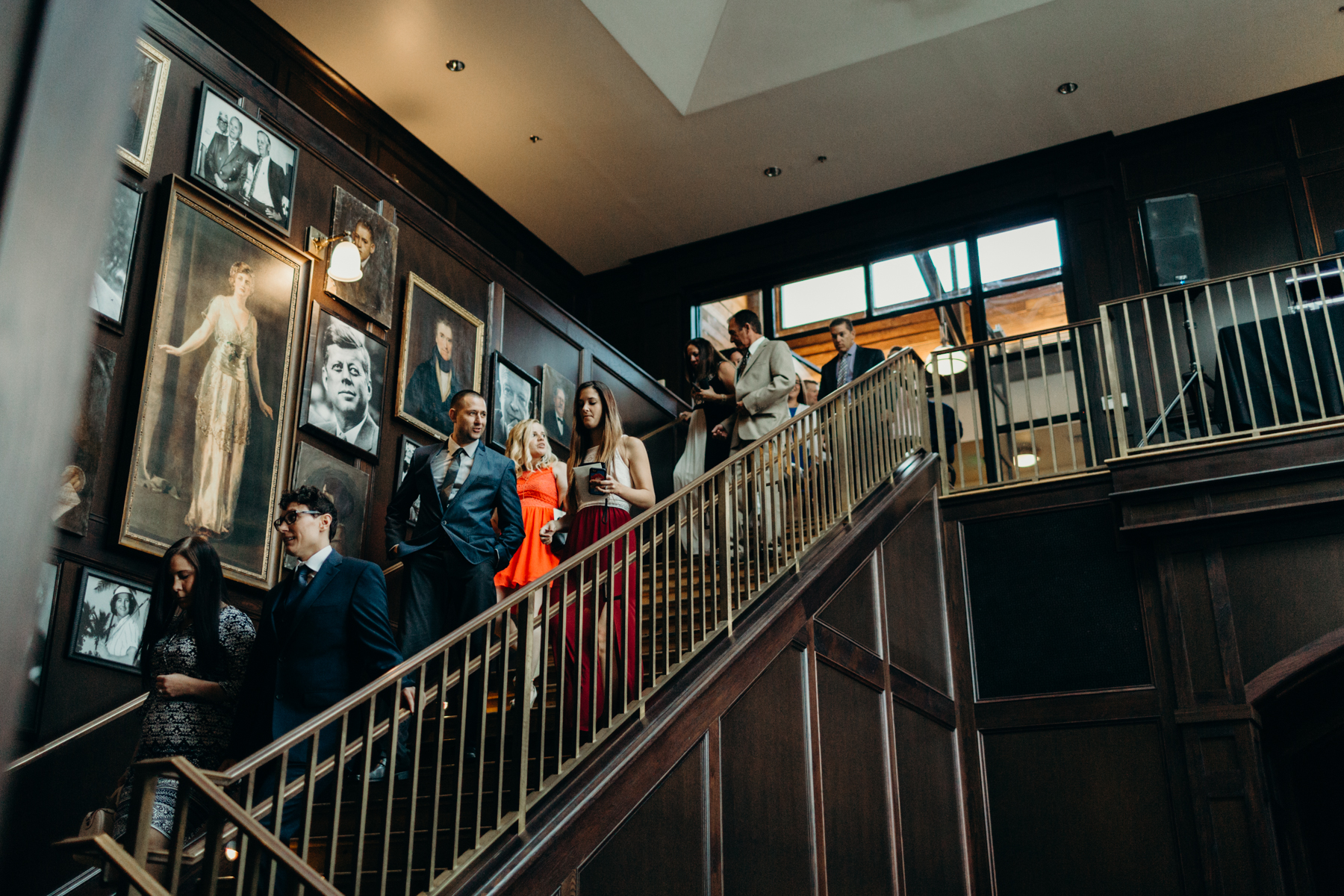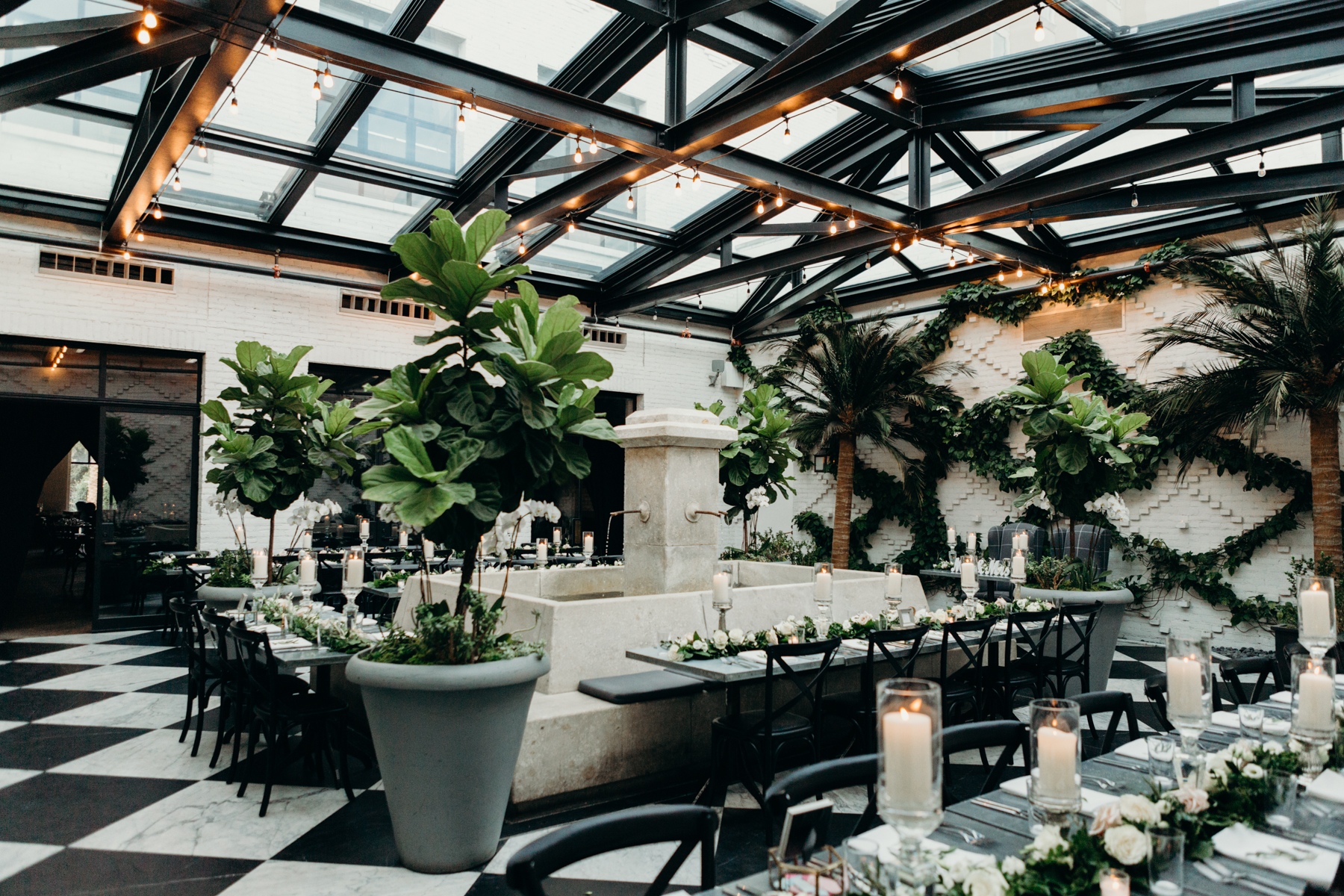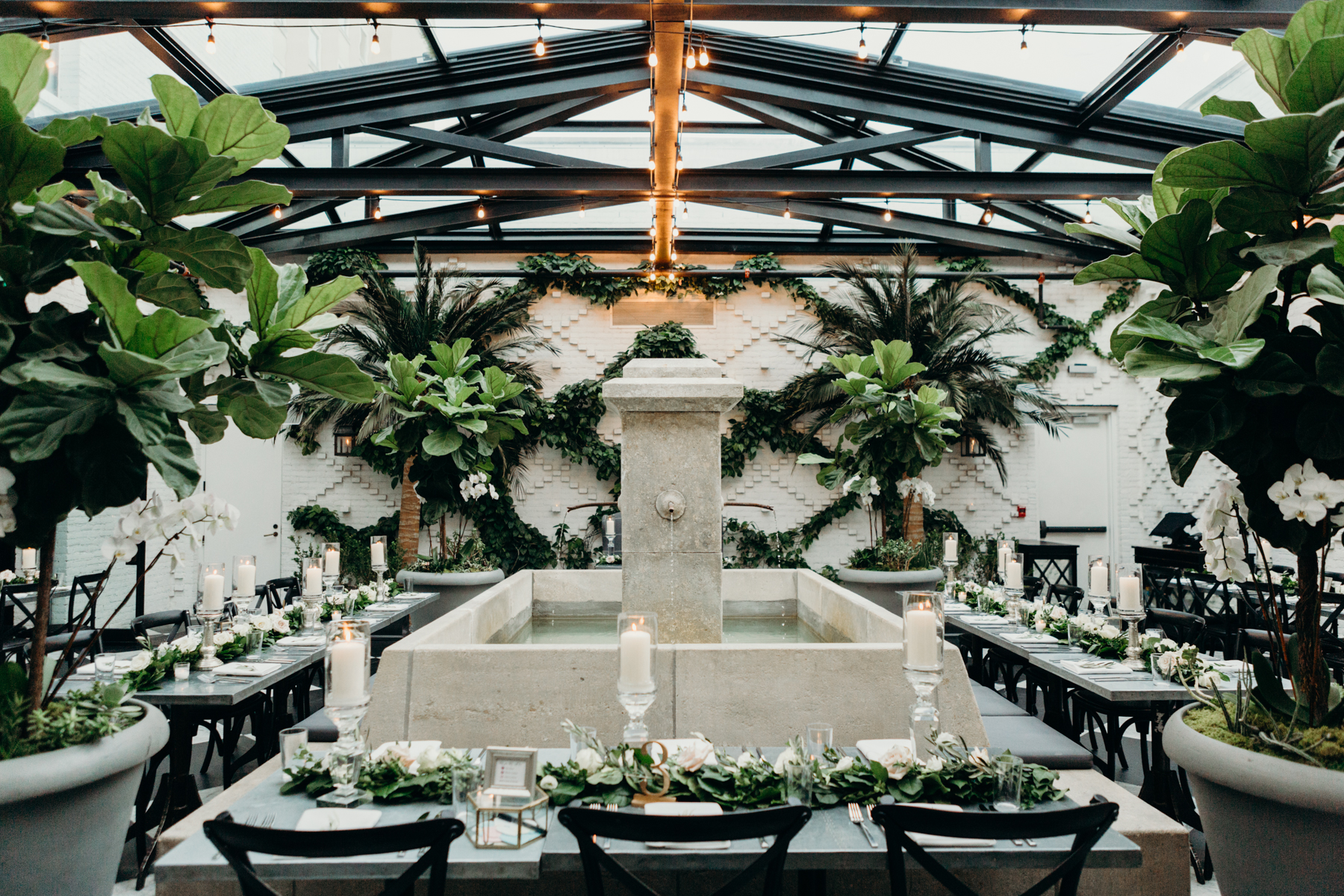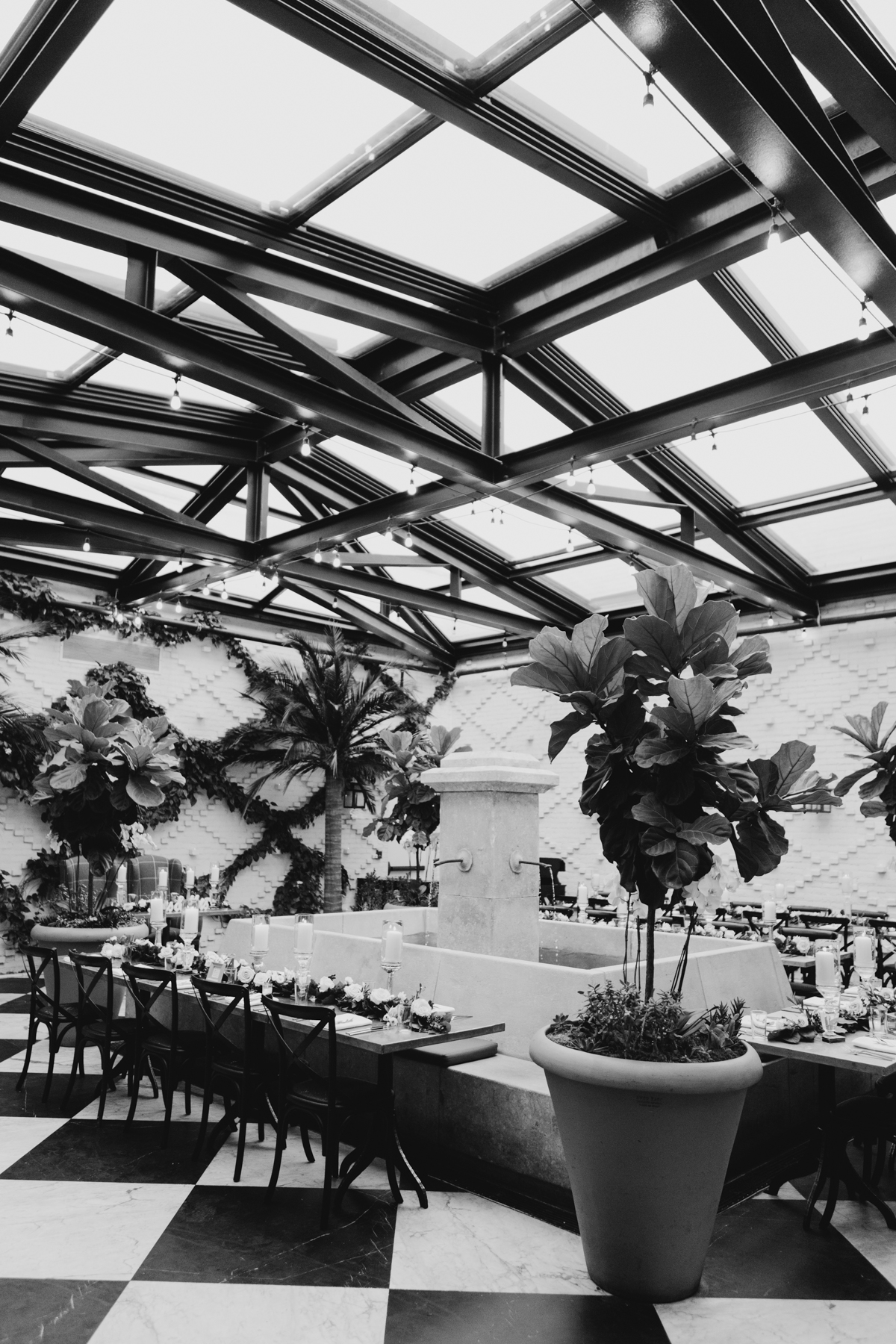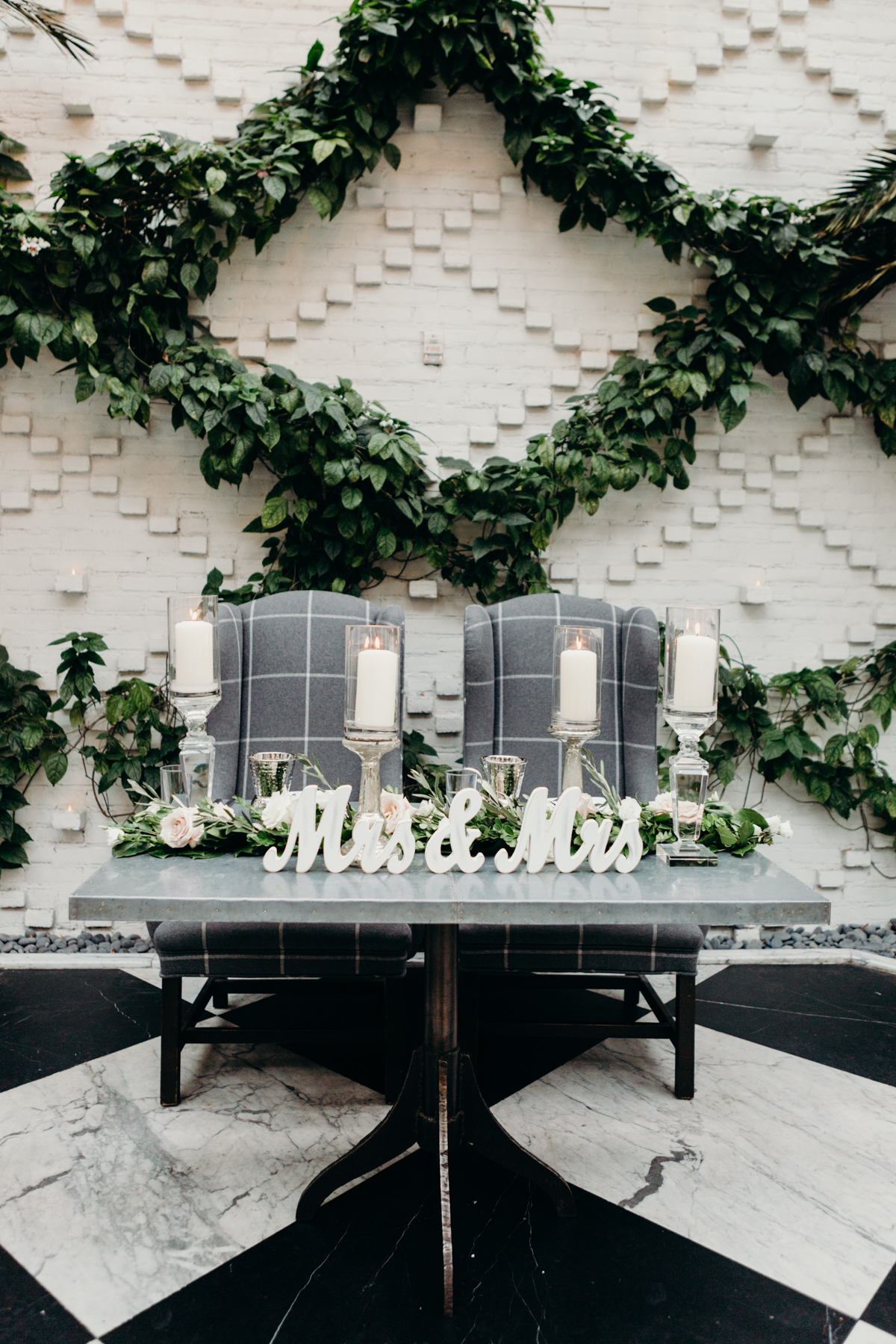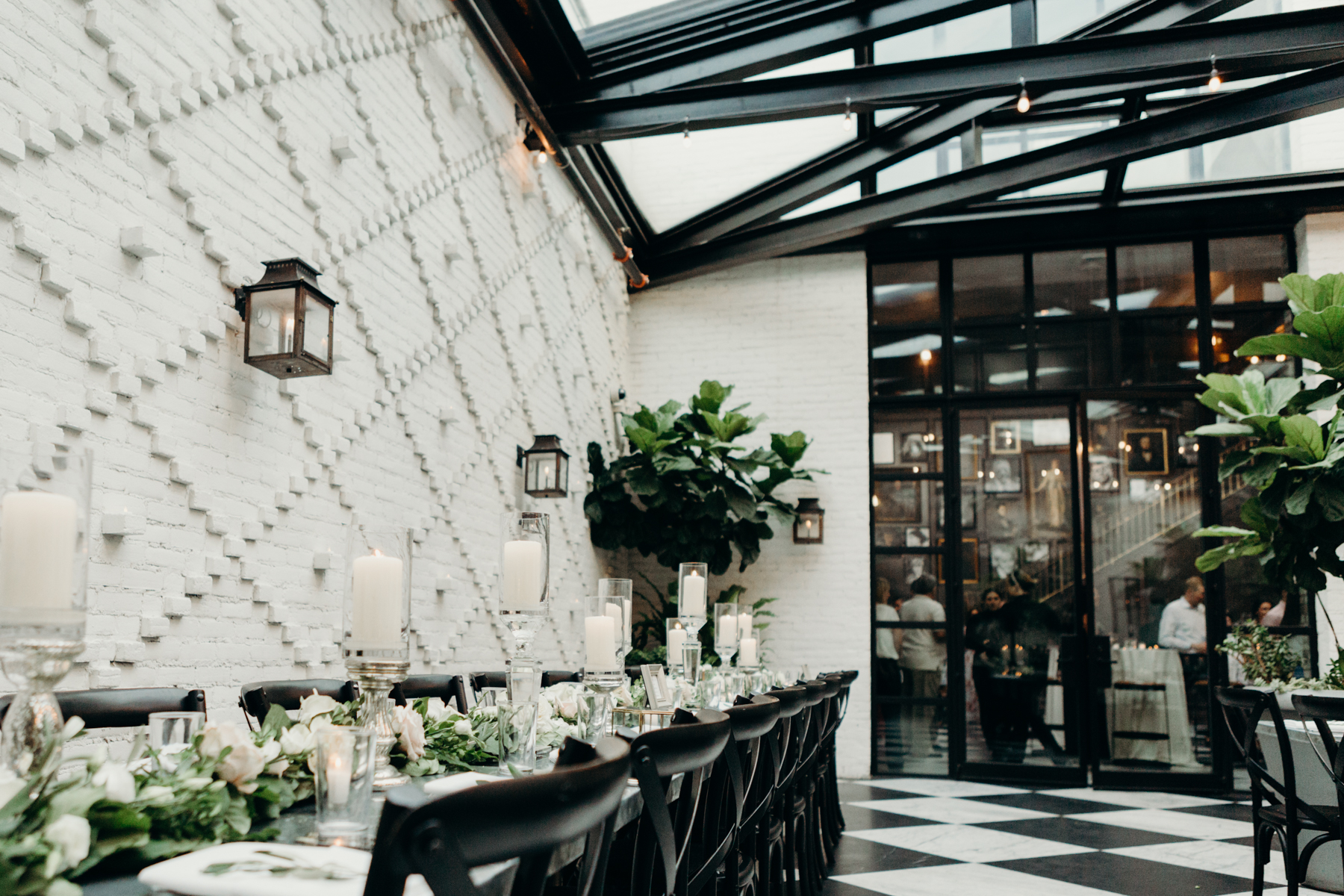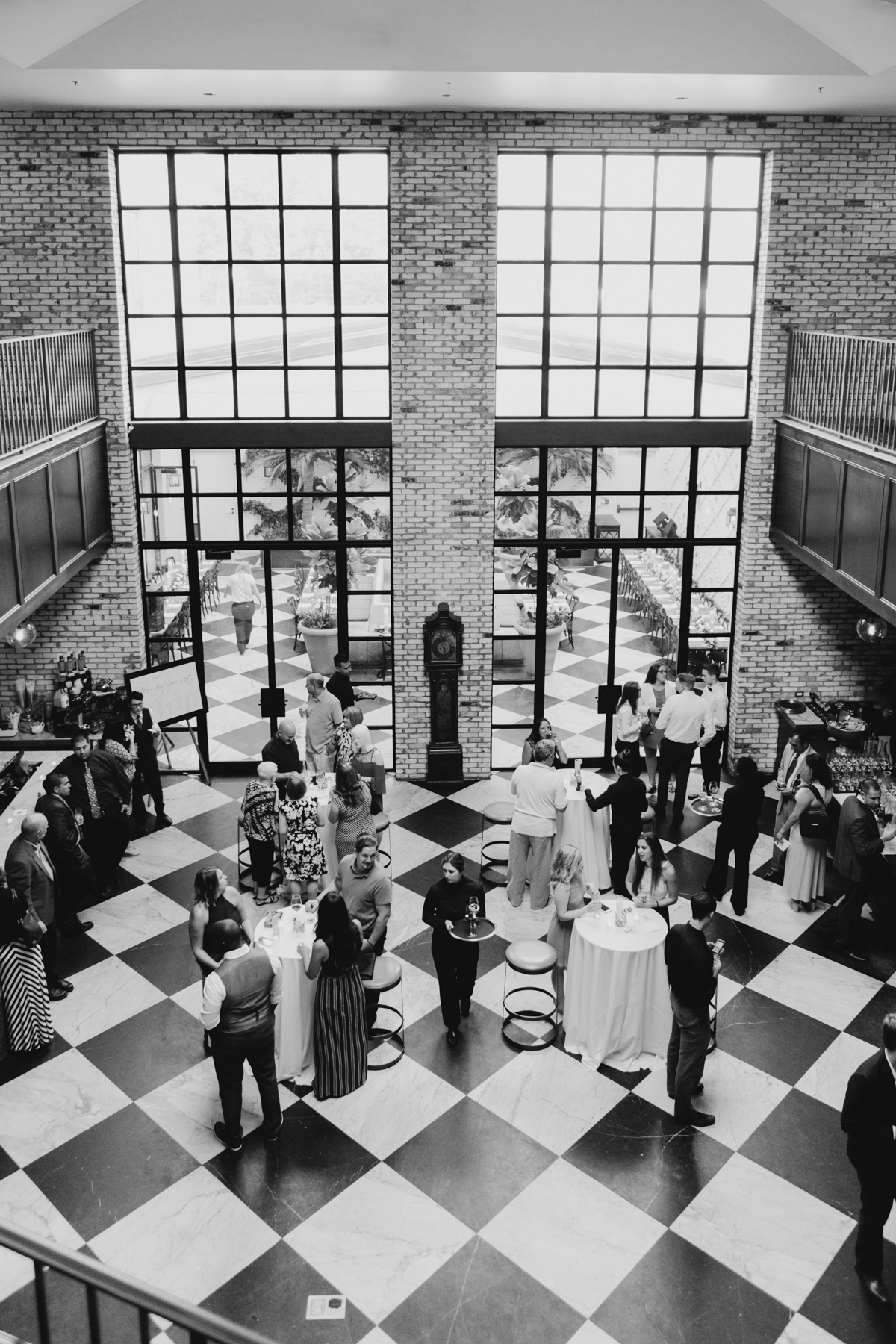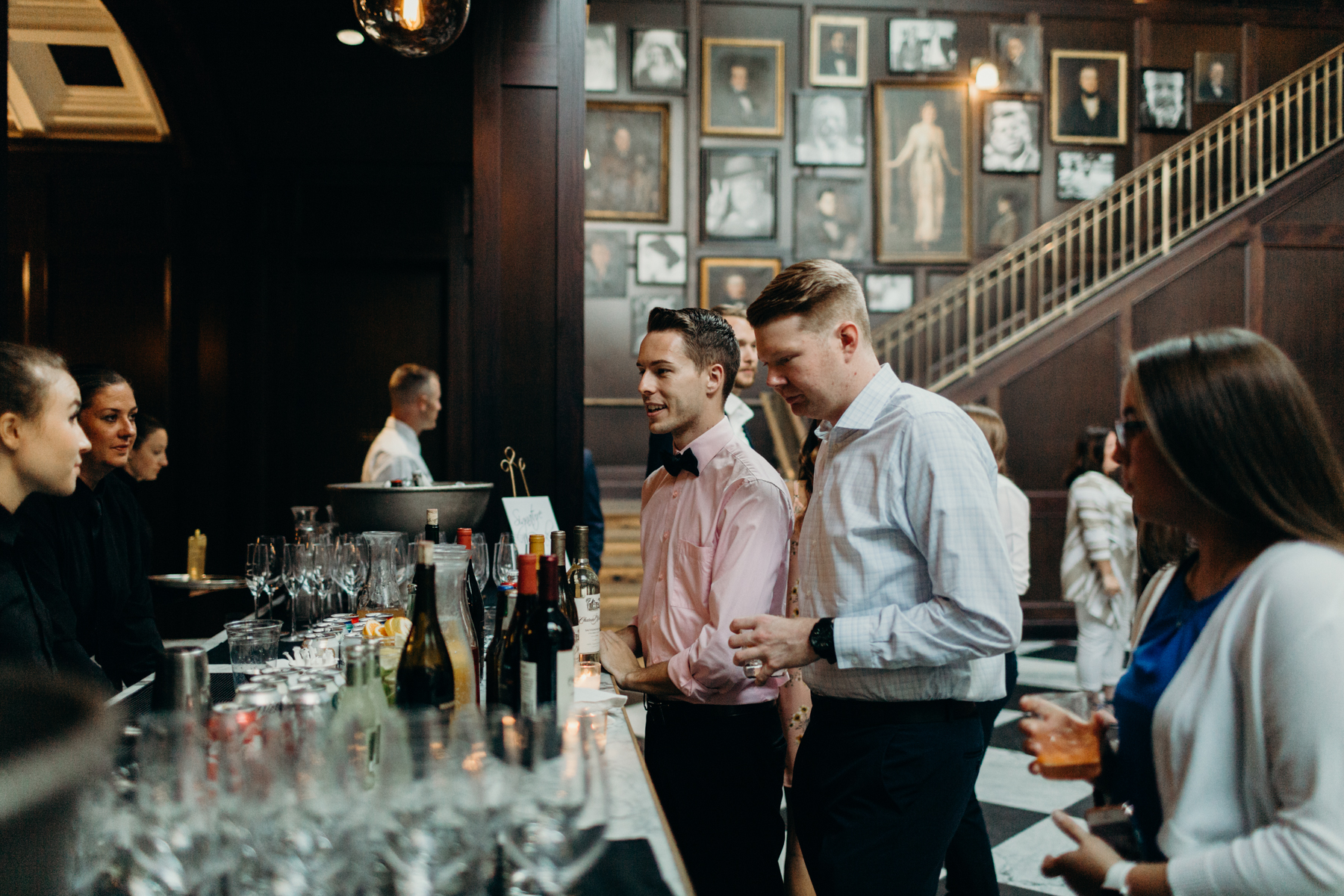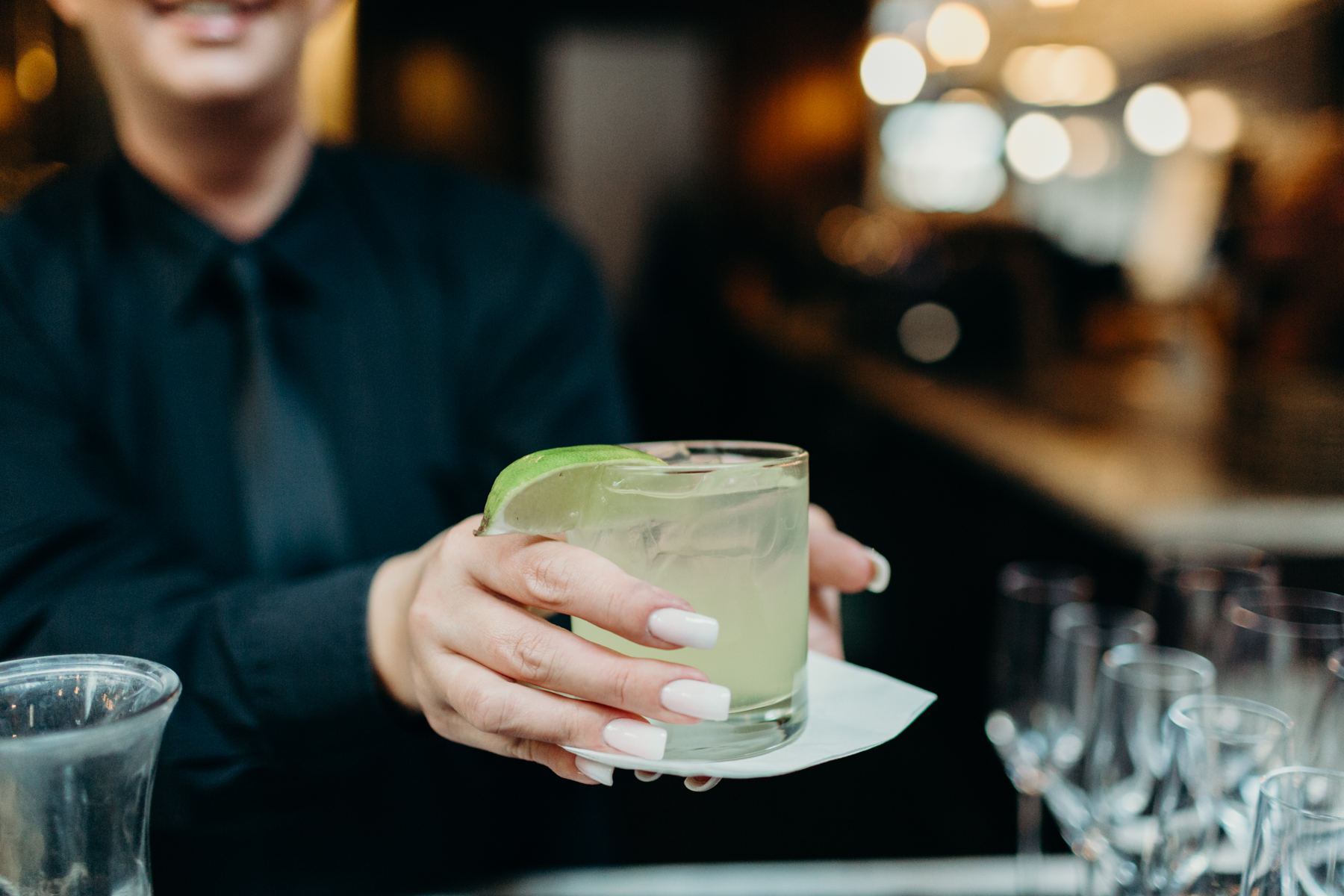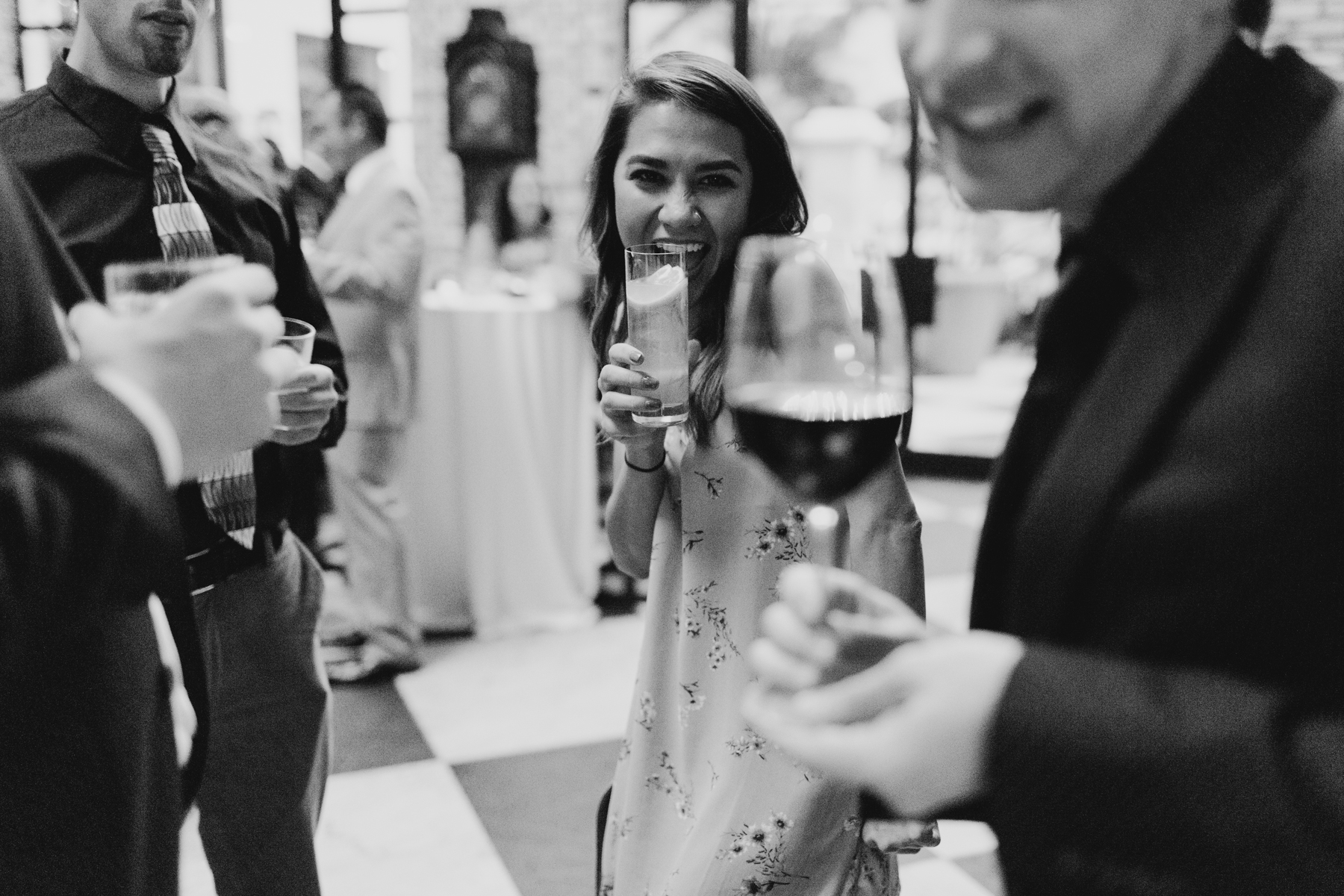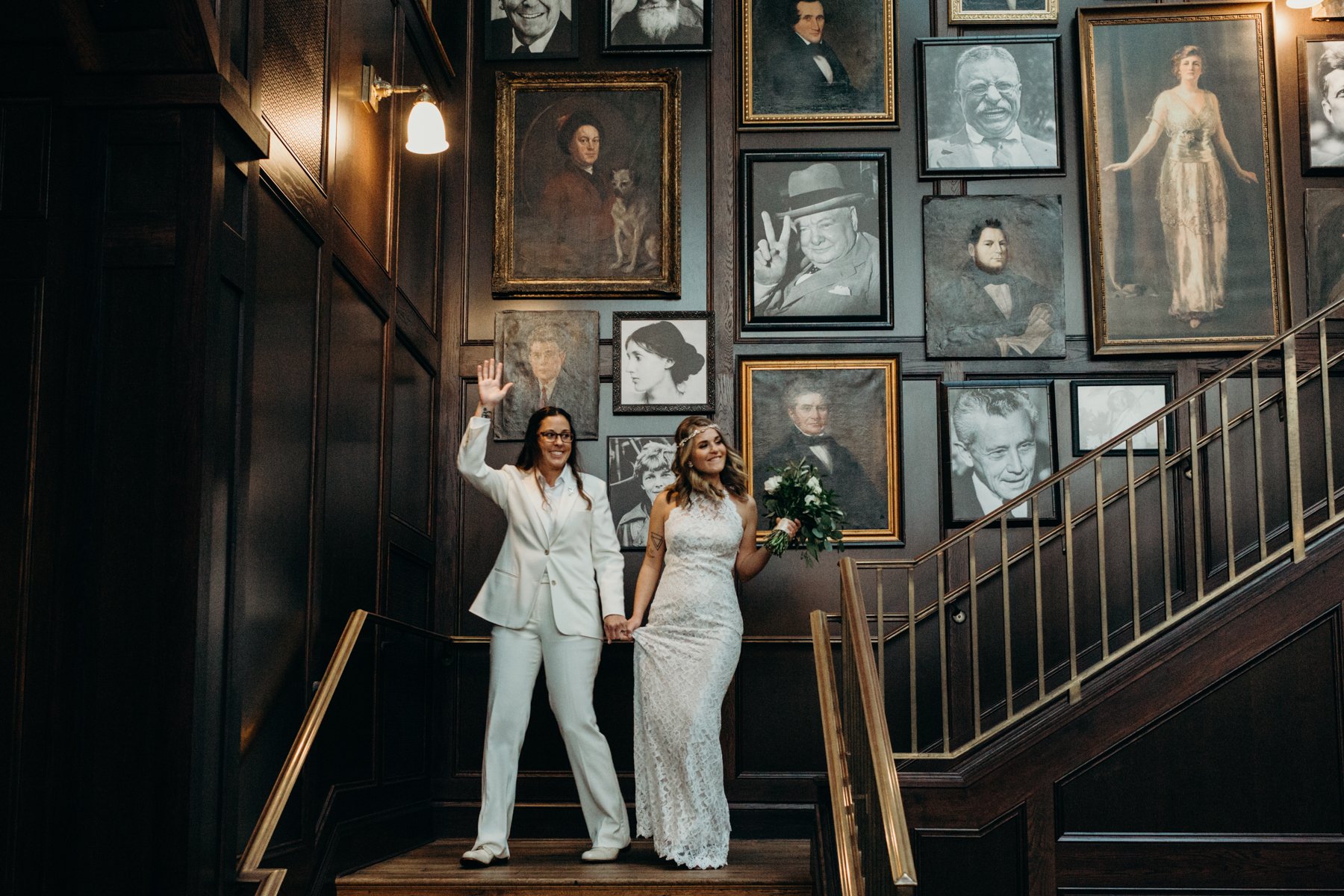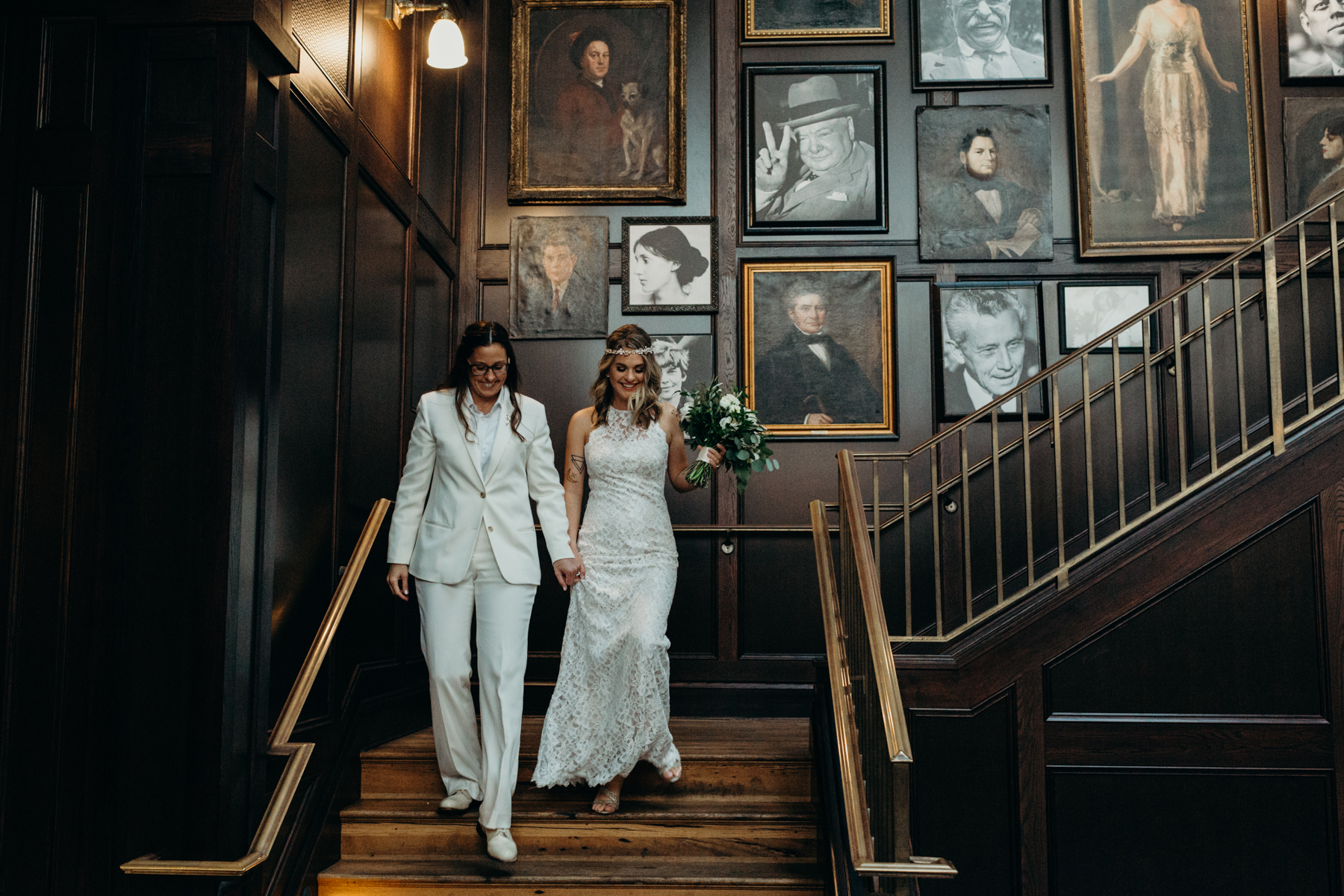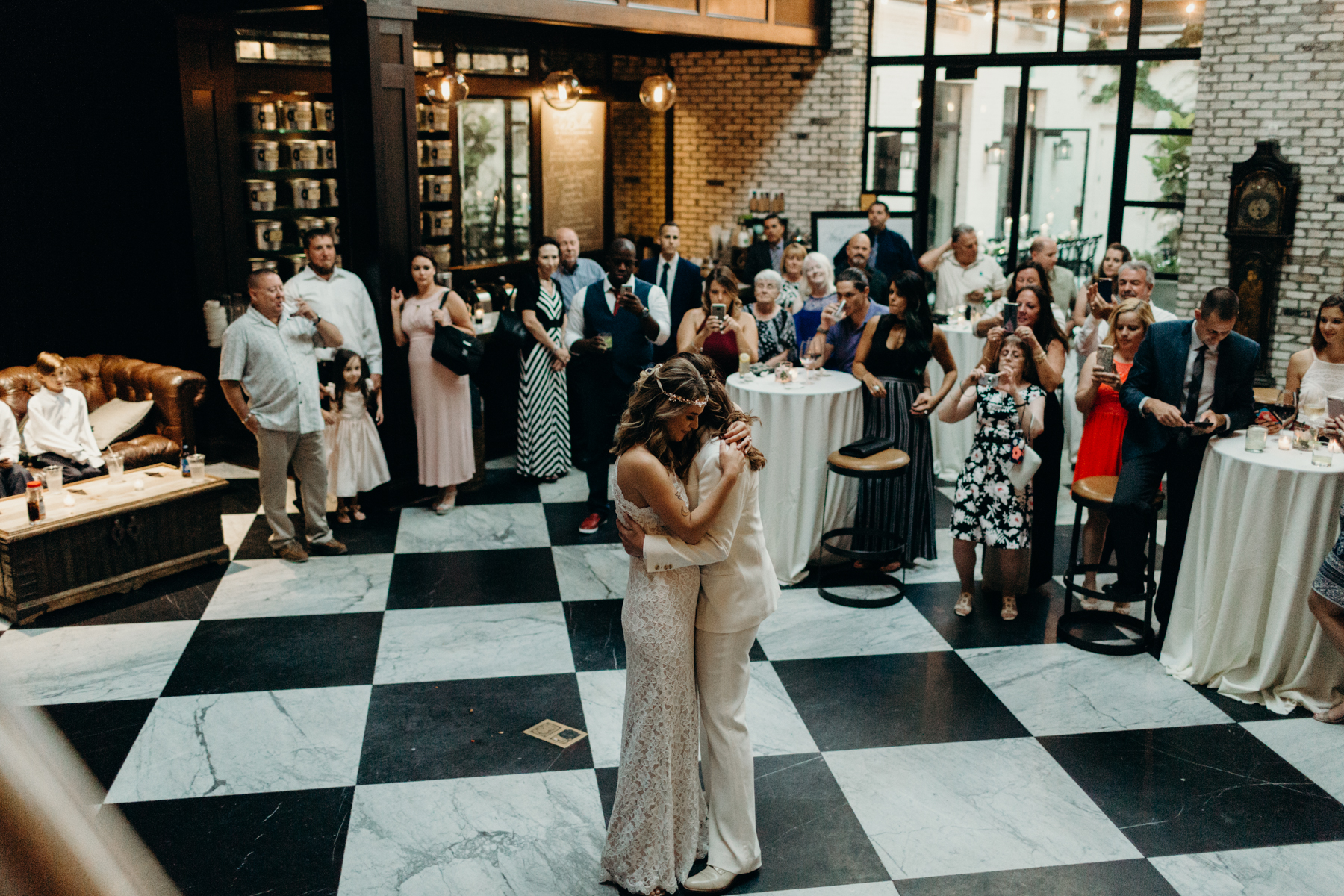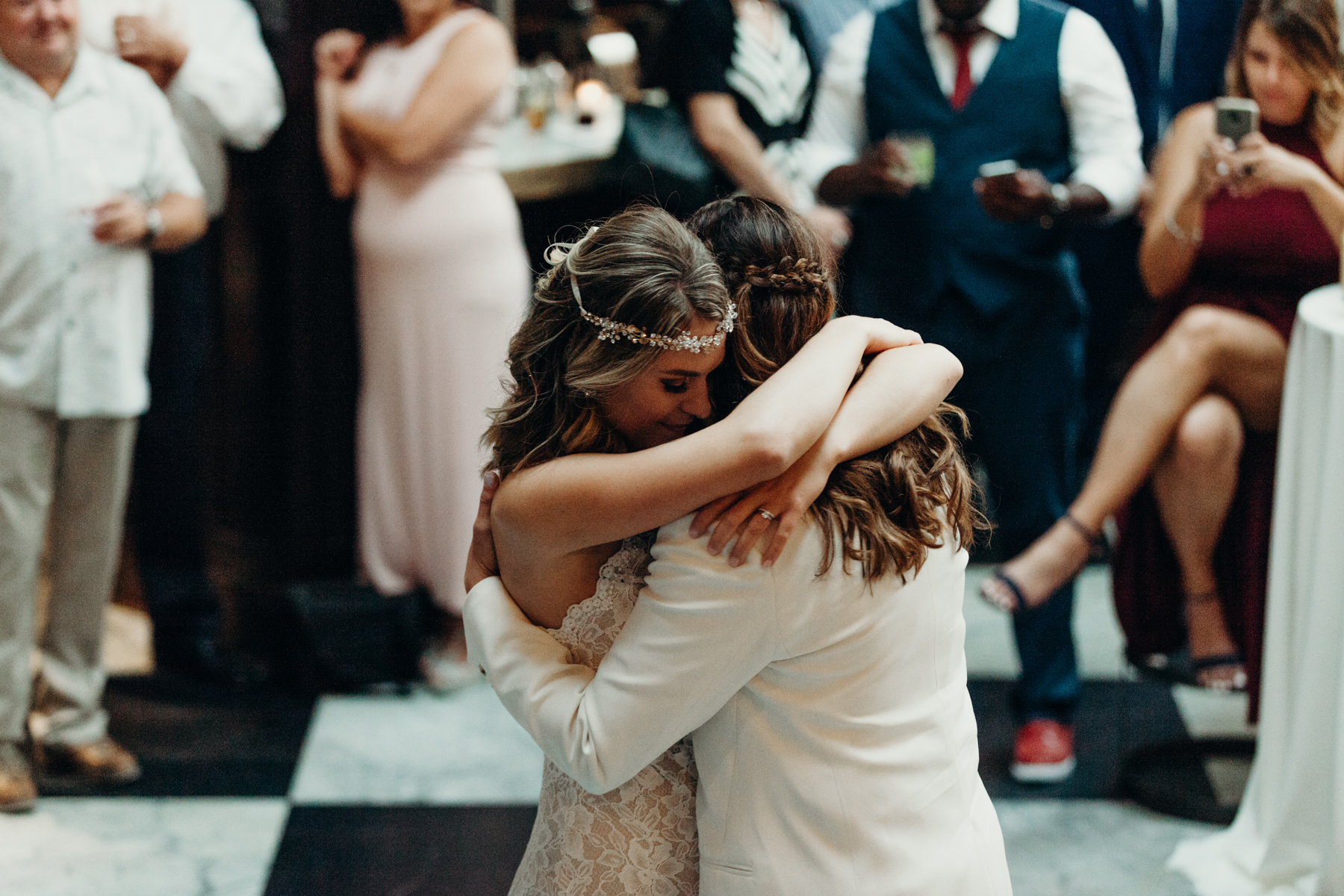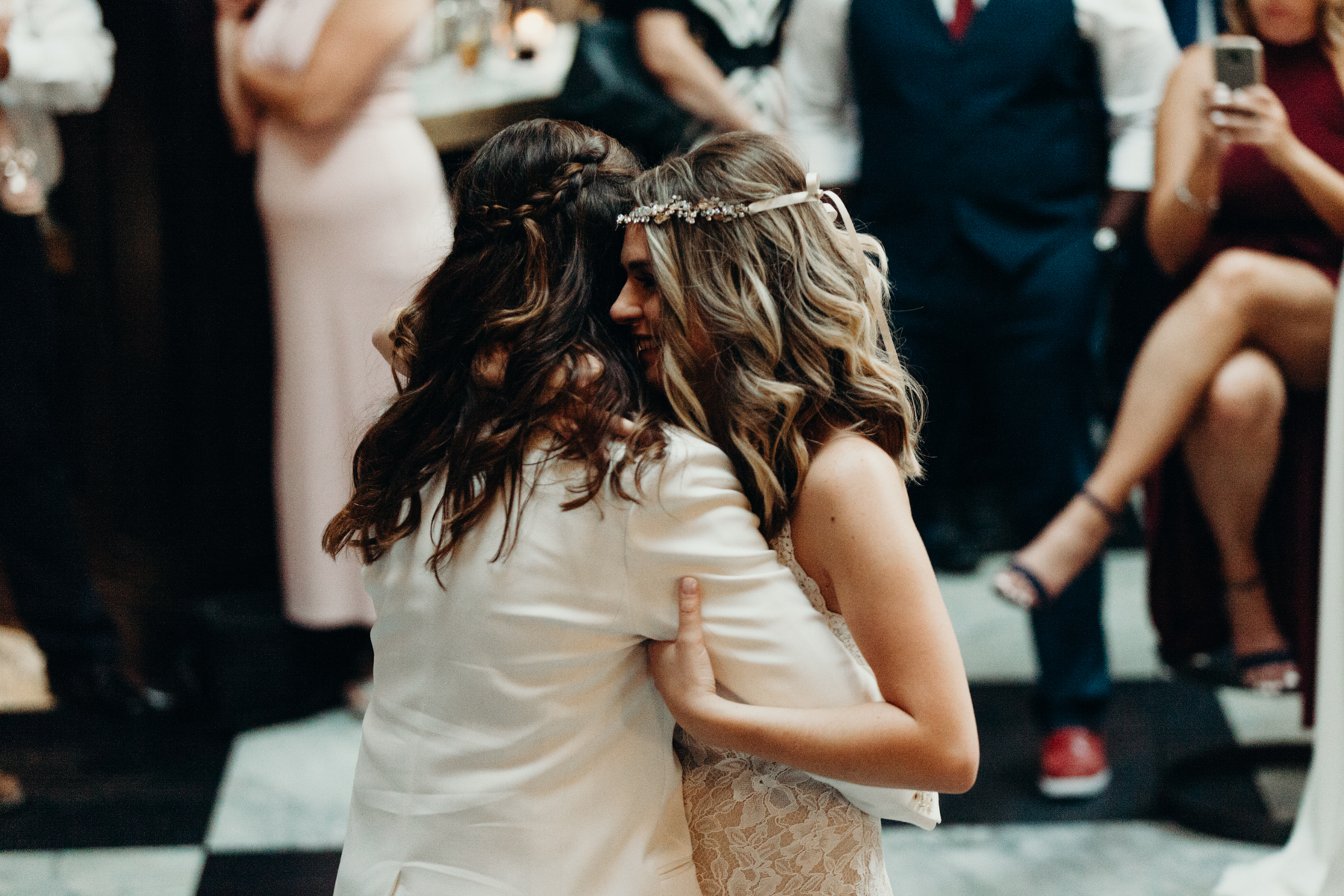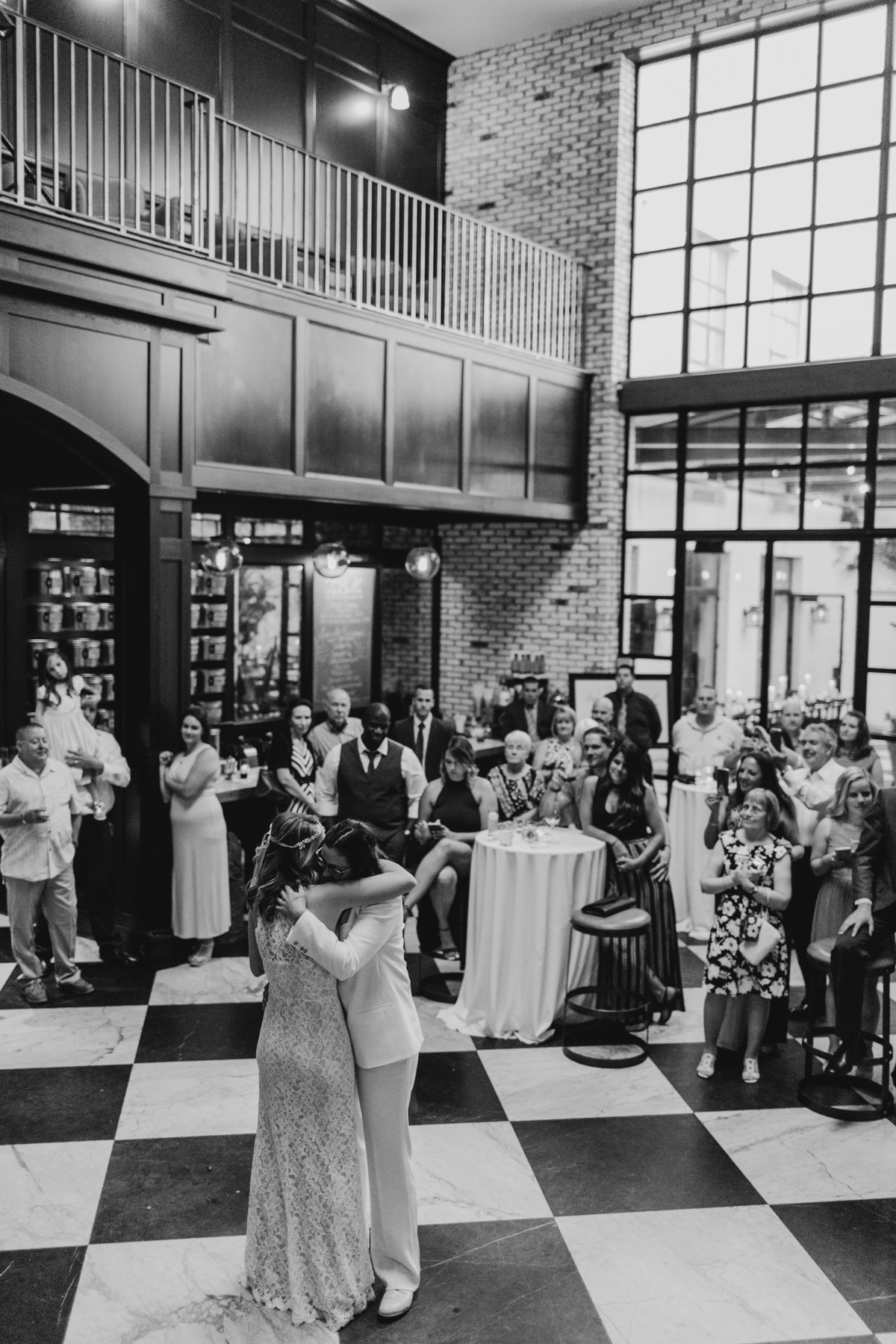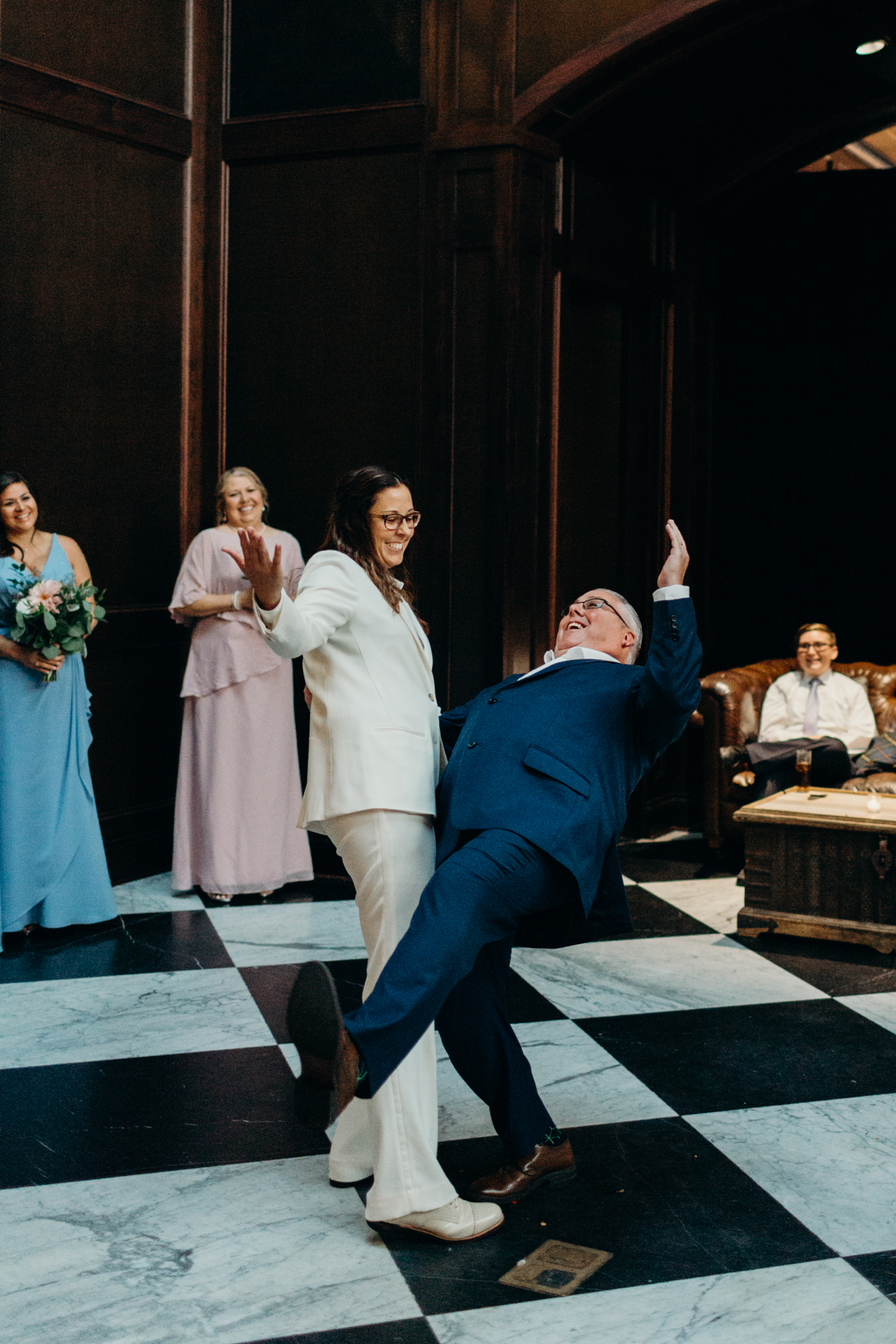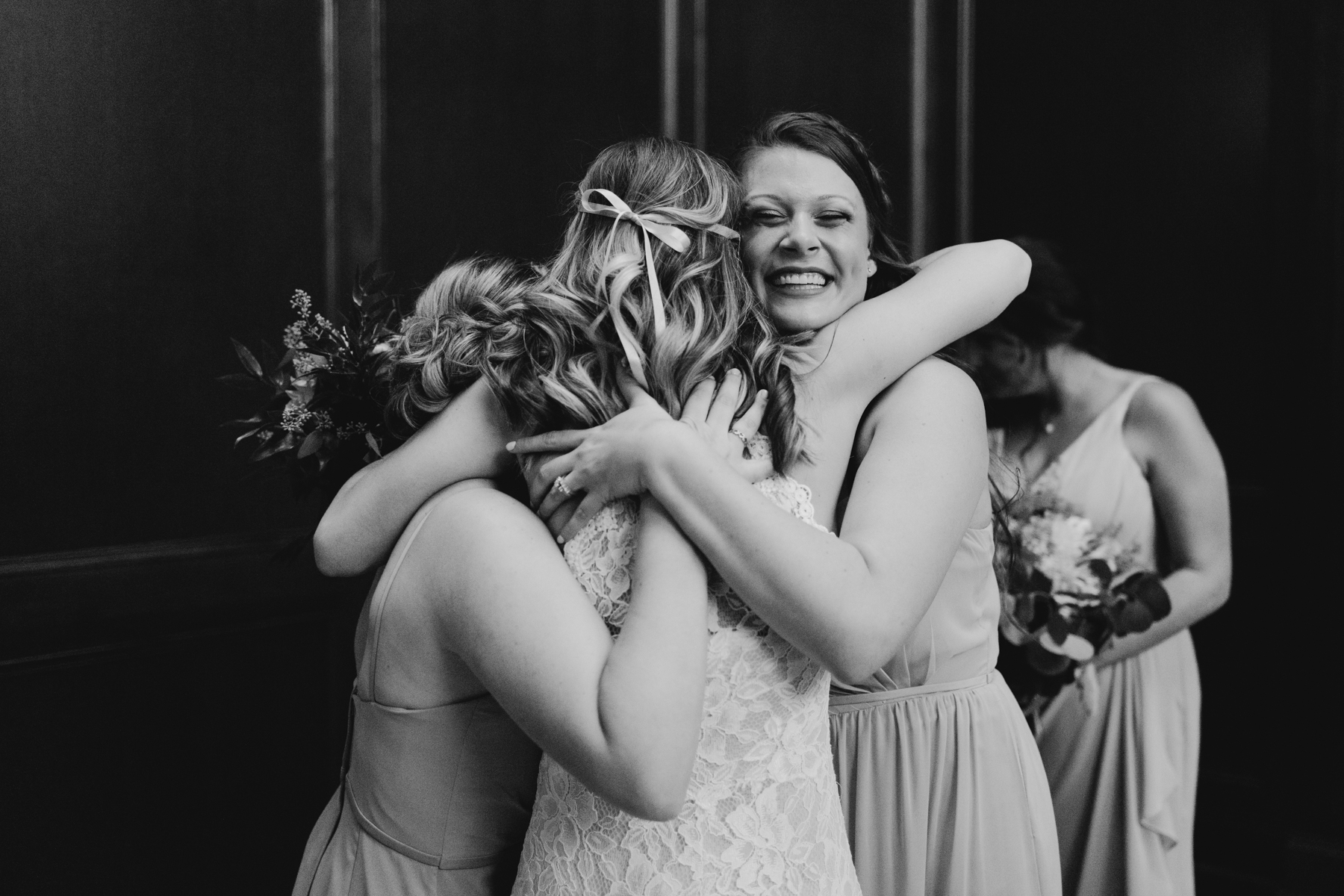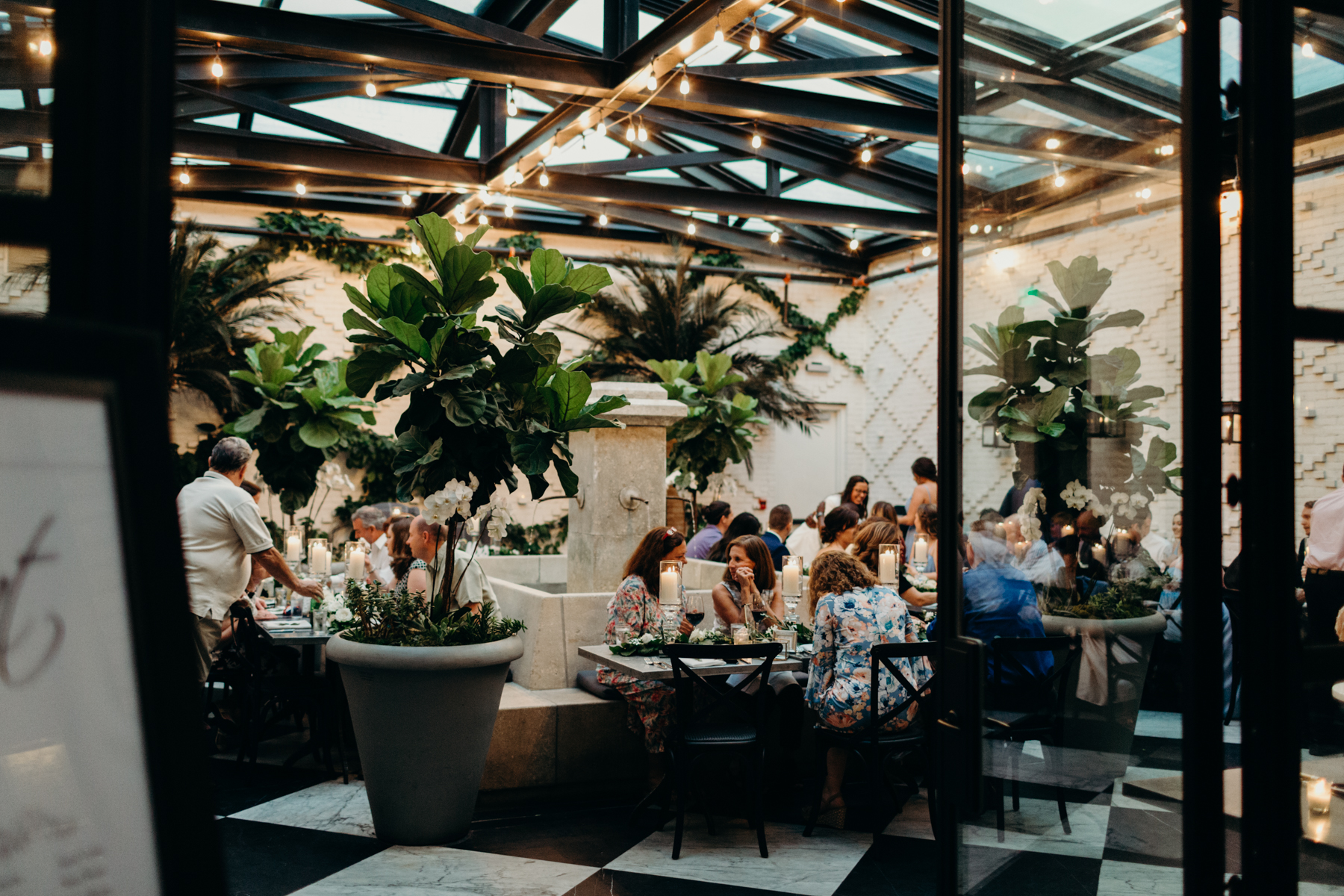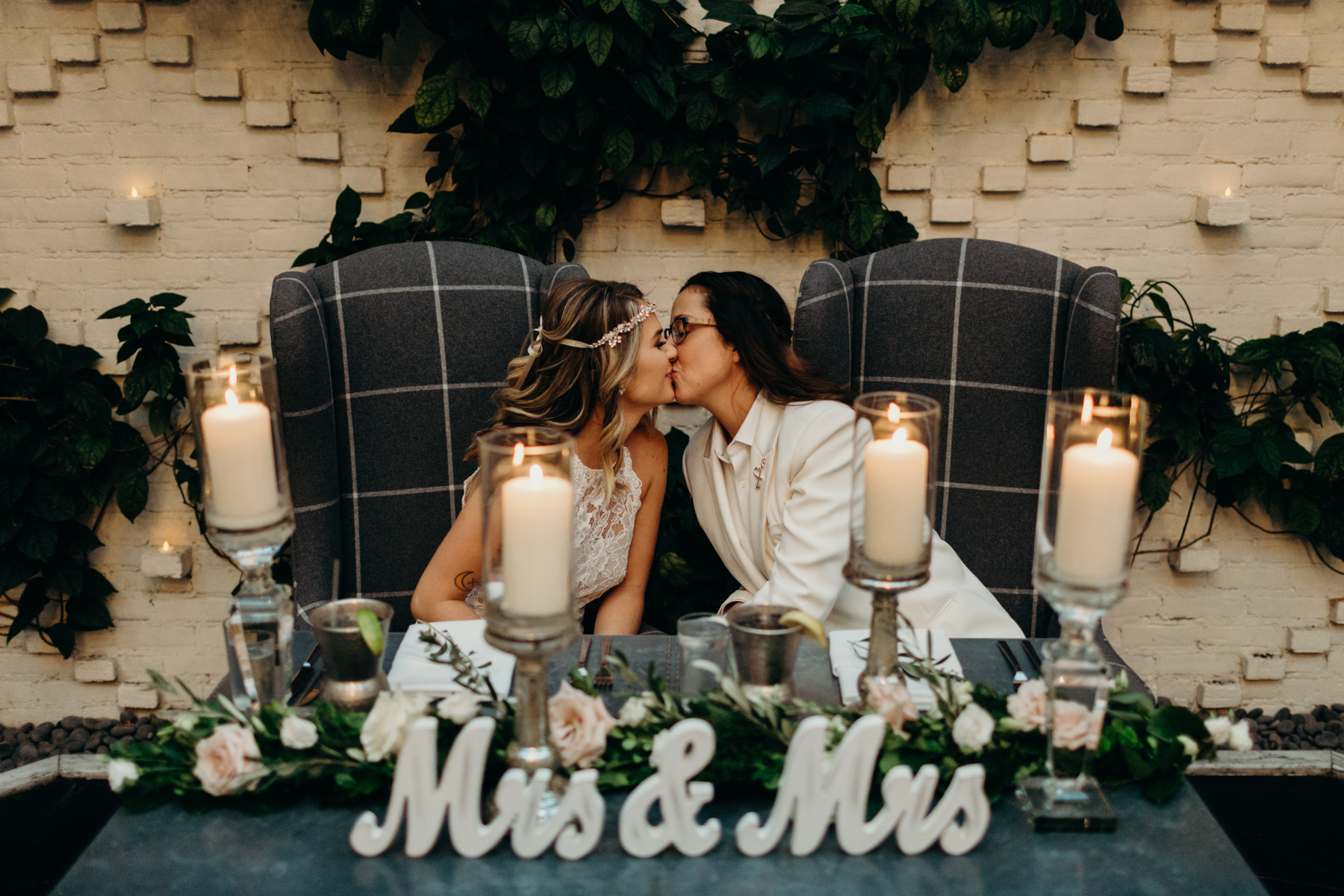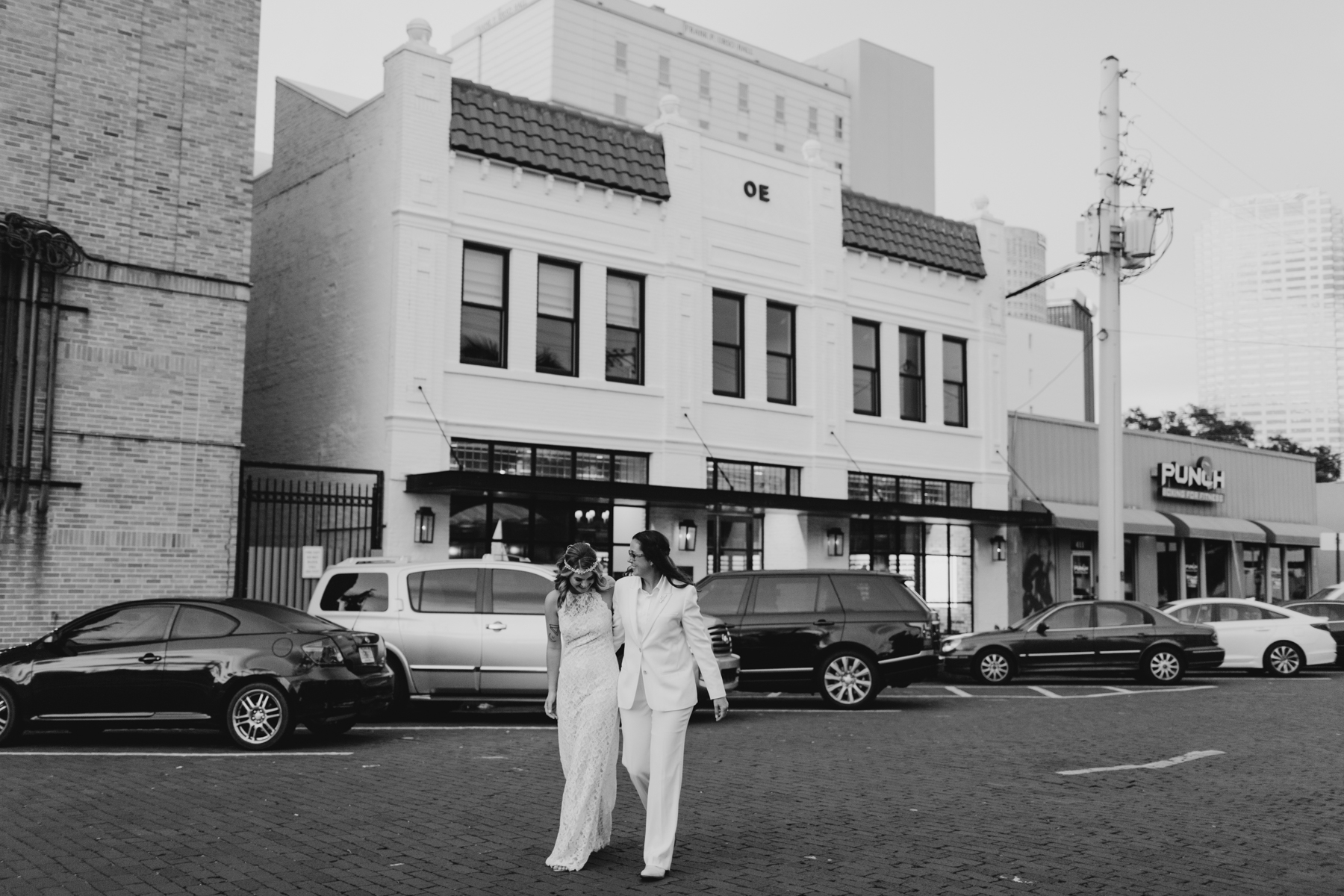 Perfectly pink Florida sky graced their portrait session during dinner!