Lorri + Paul were wed at the Awbury Arboretum in Philadelphia – Gorgeous!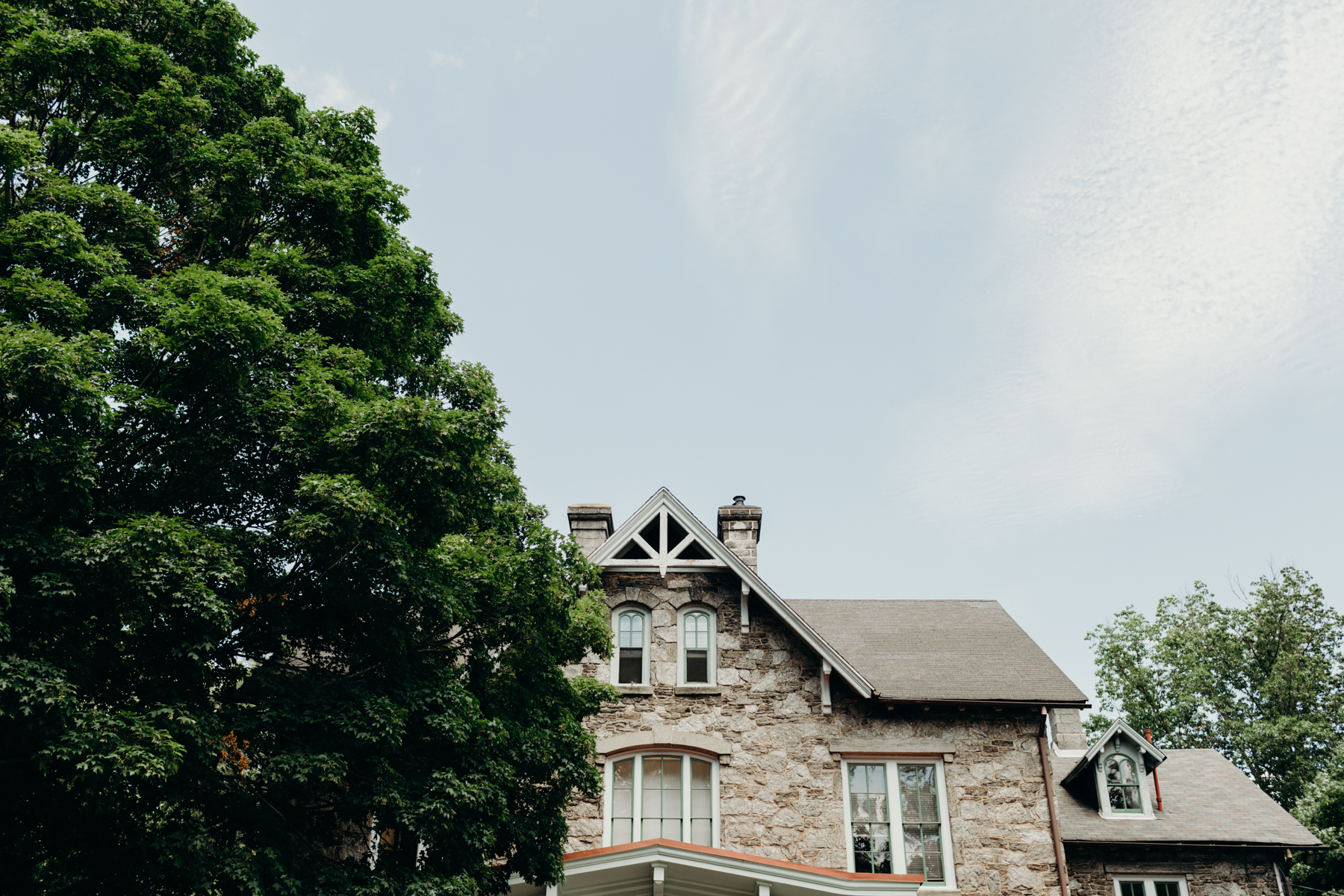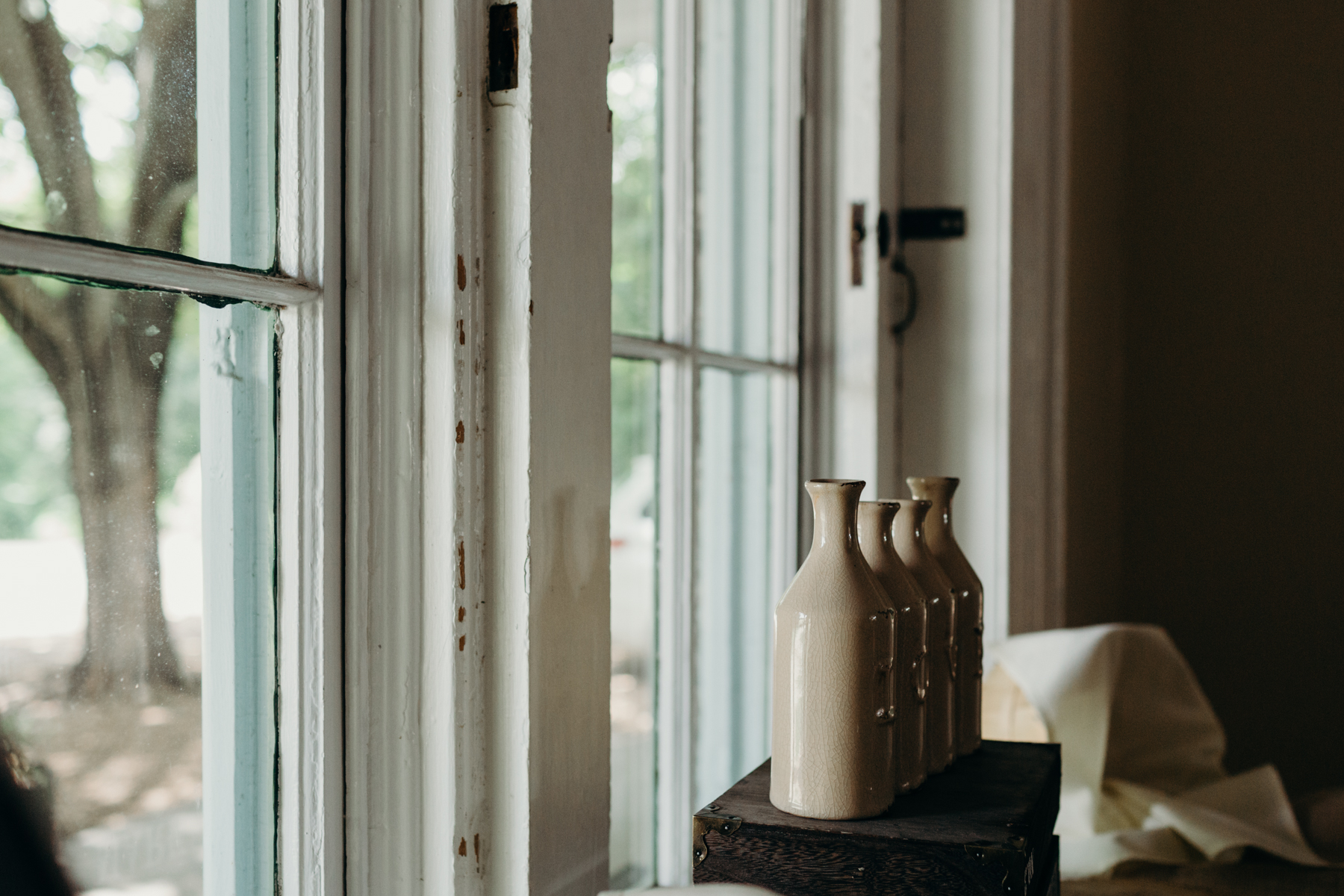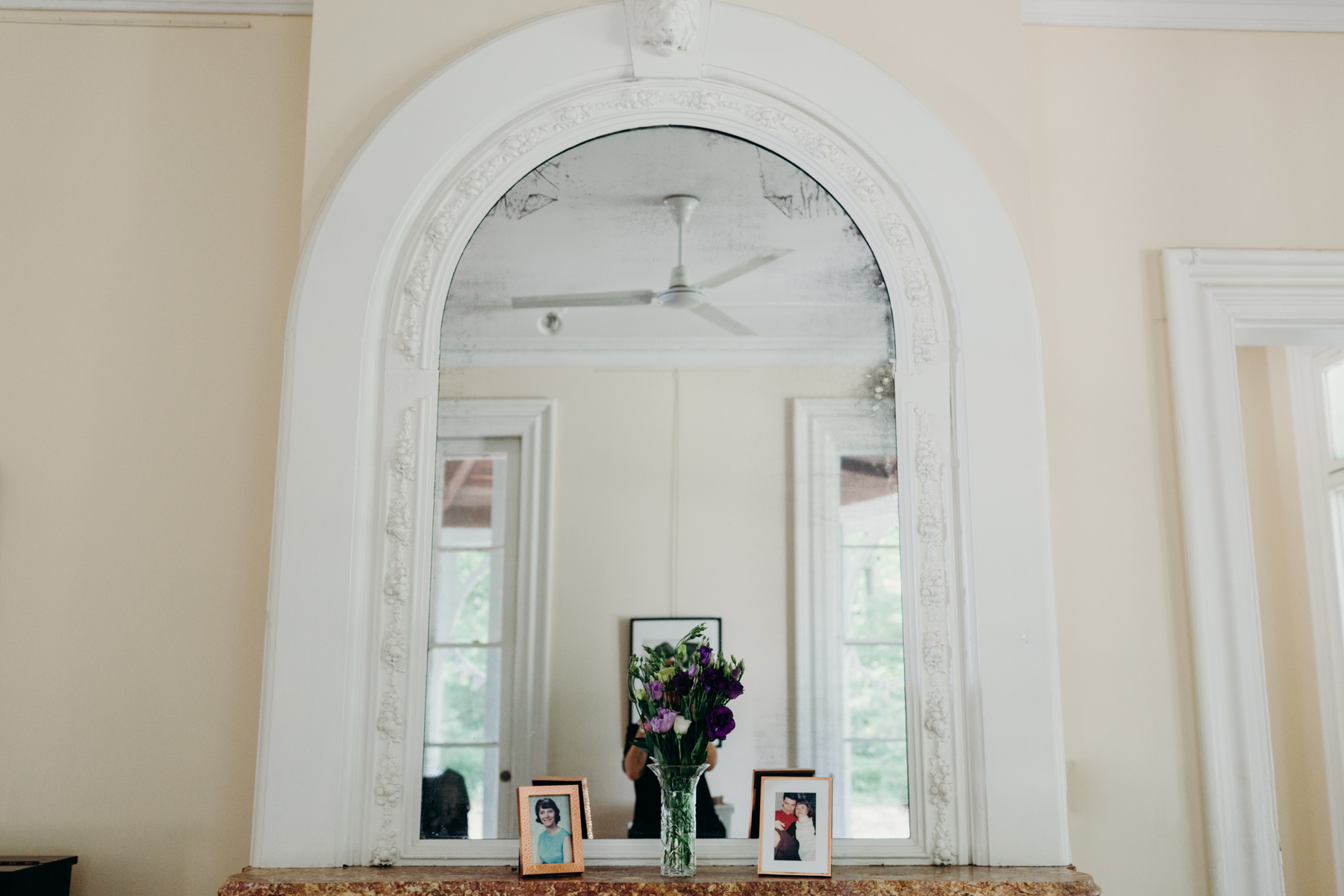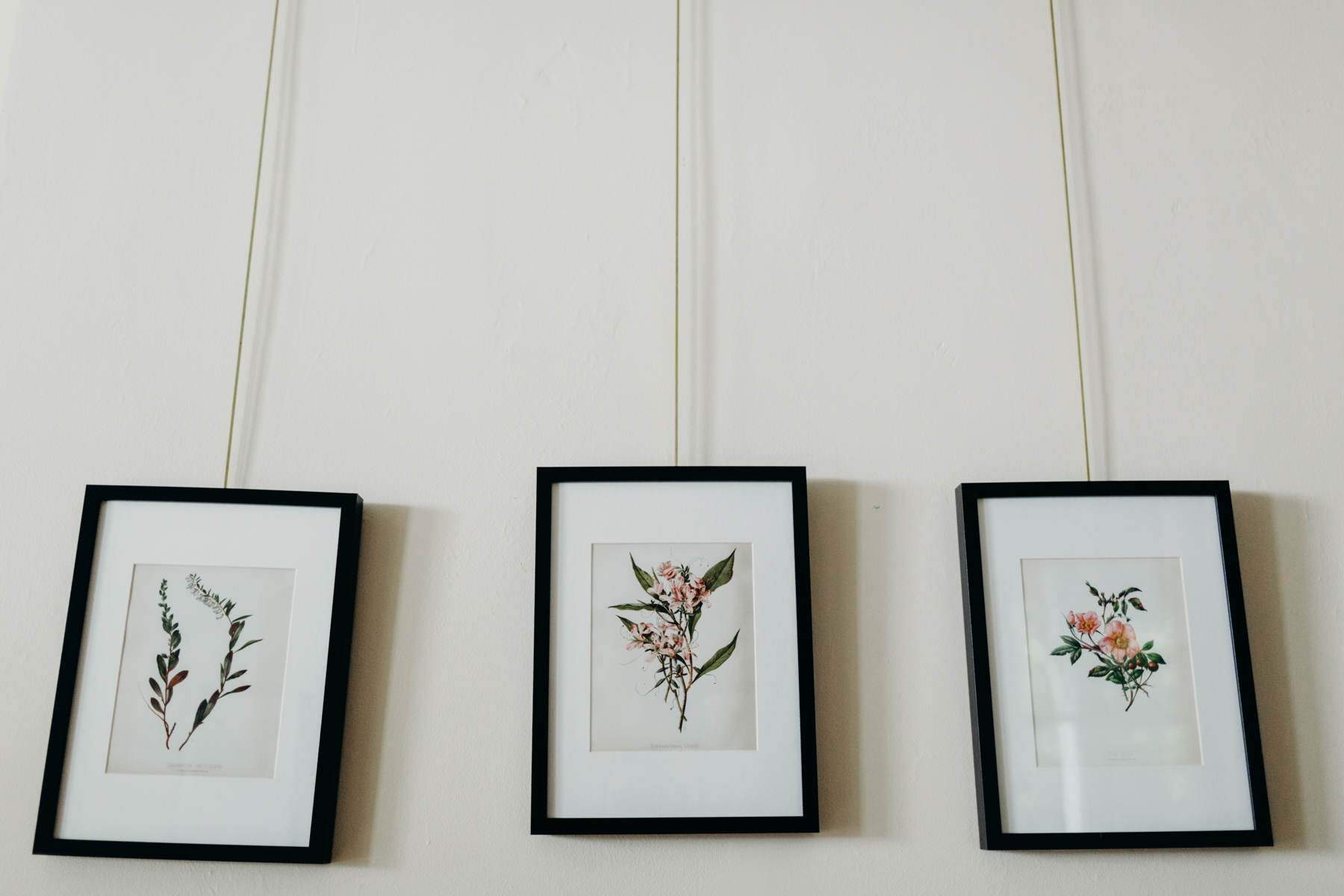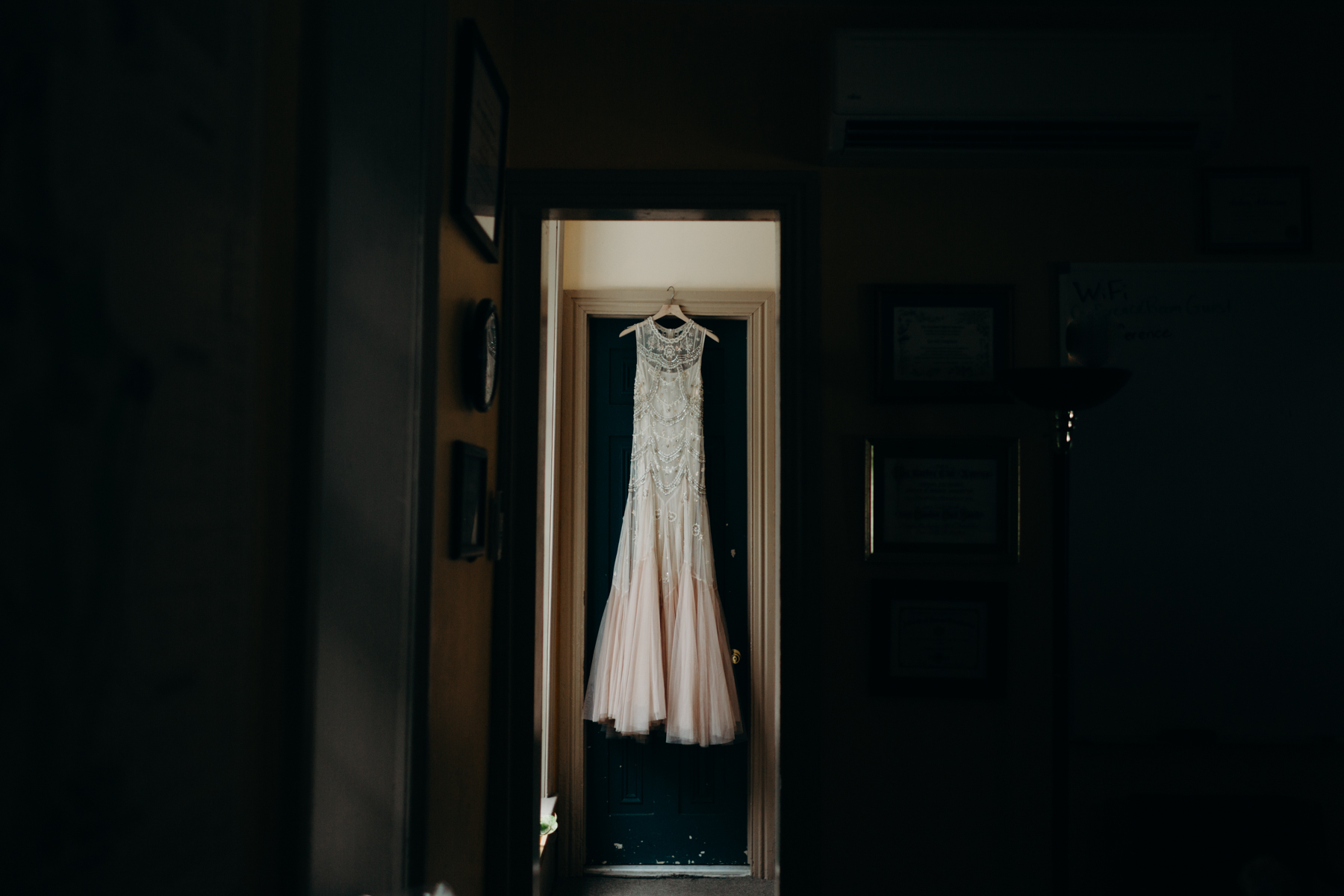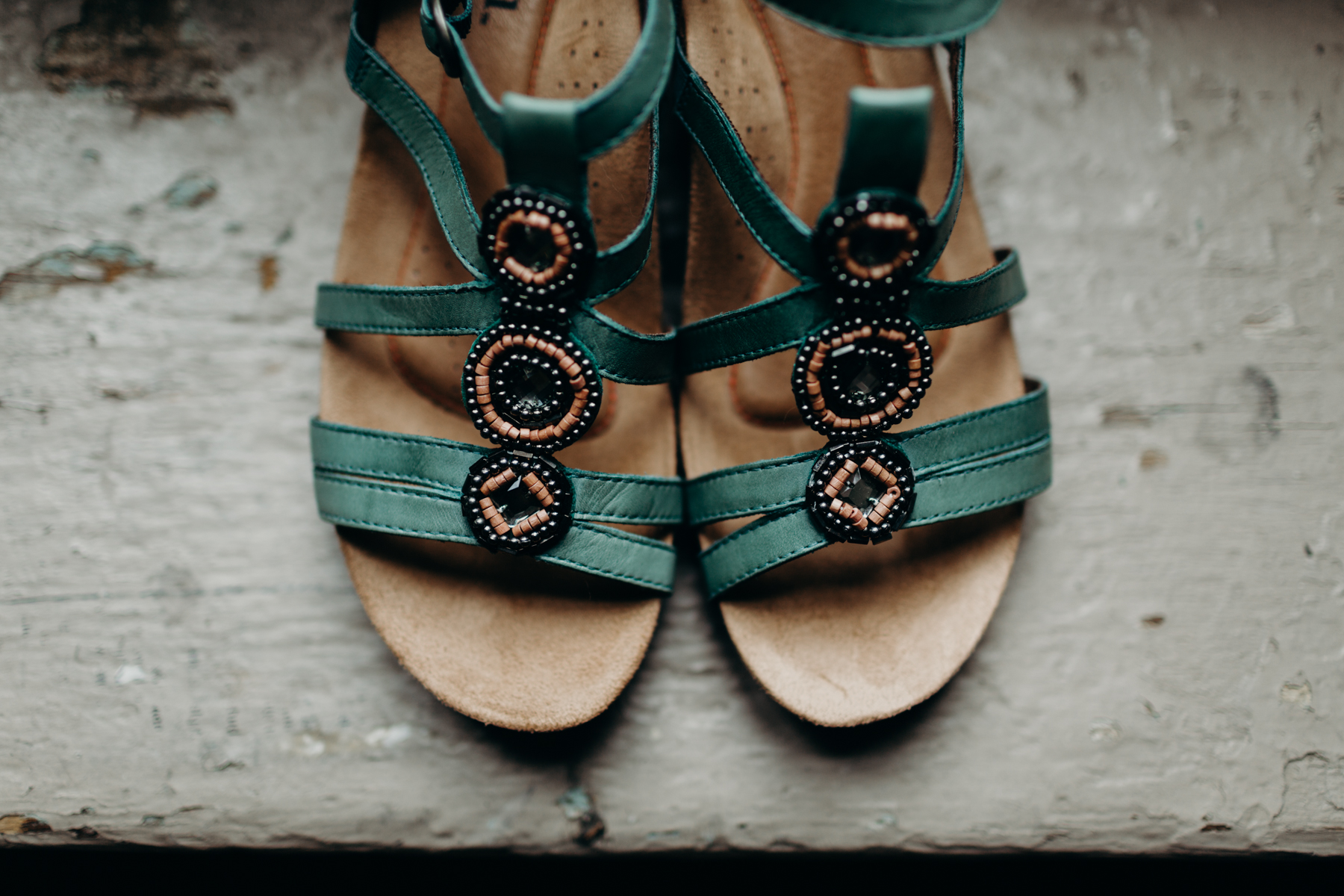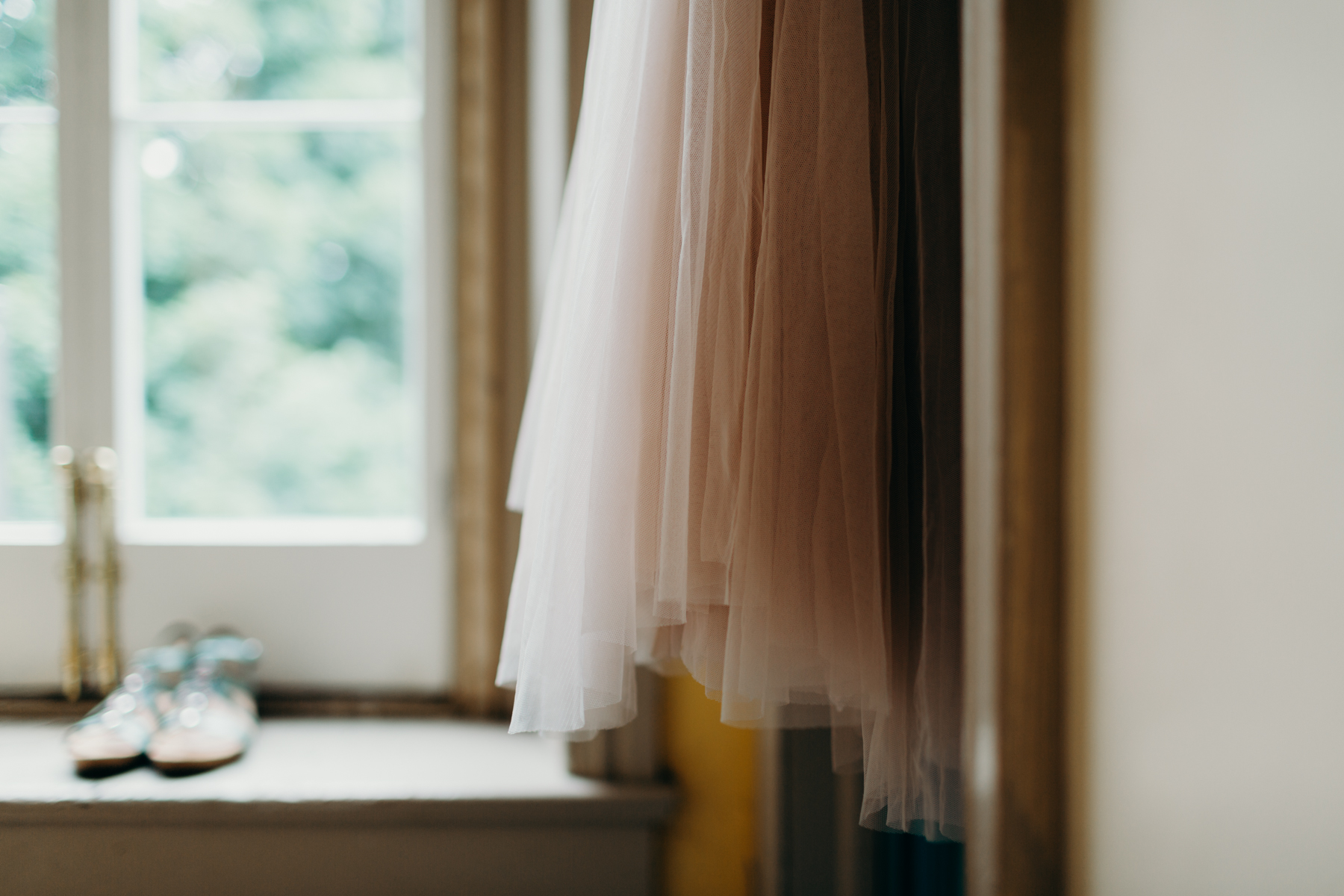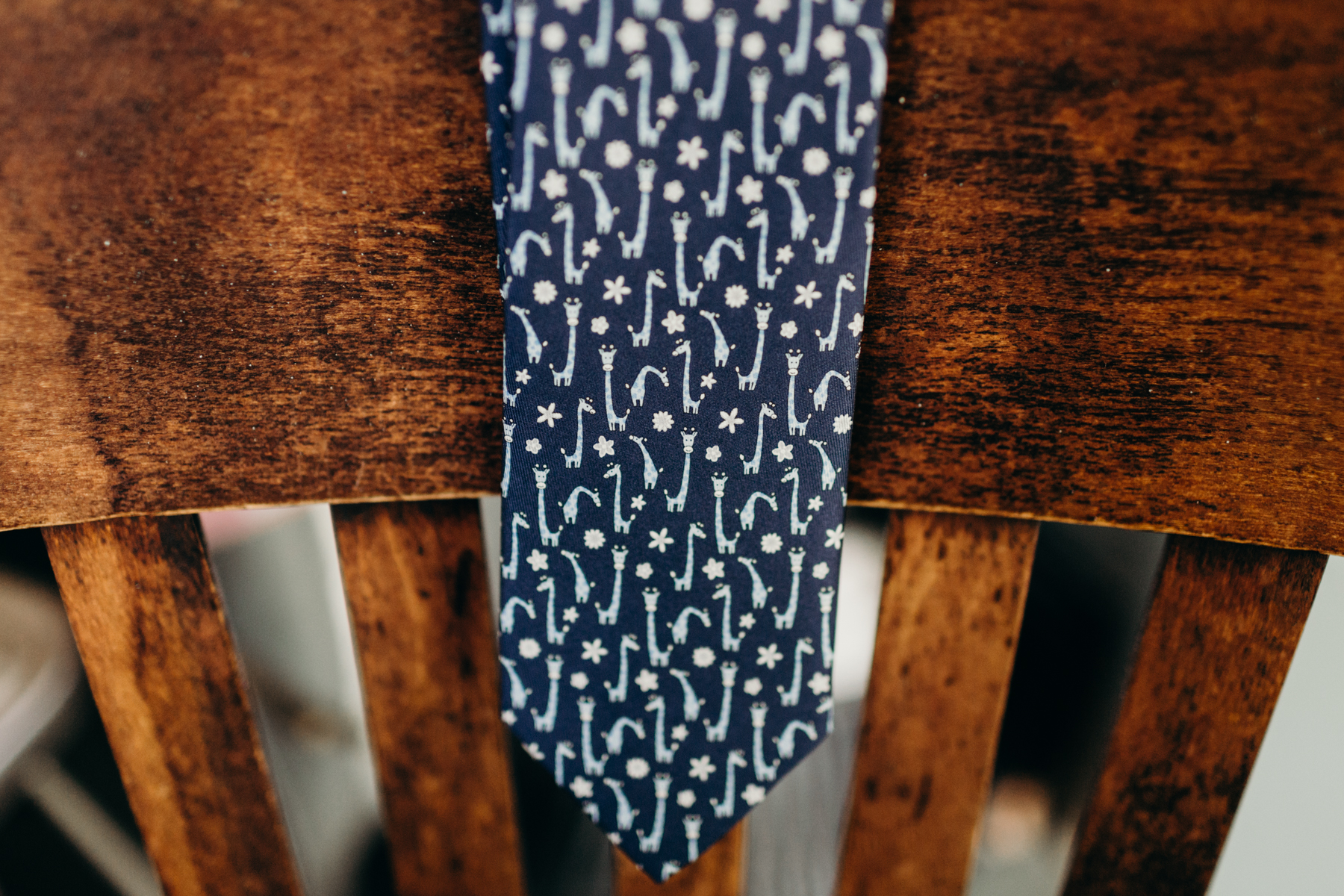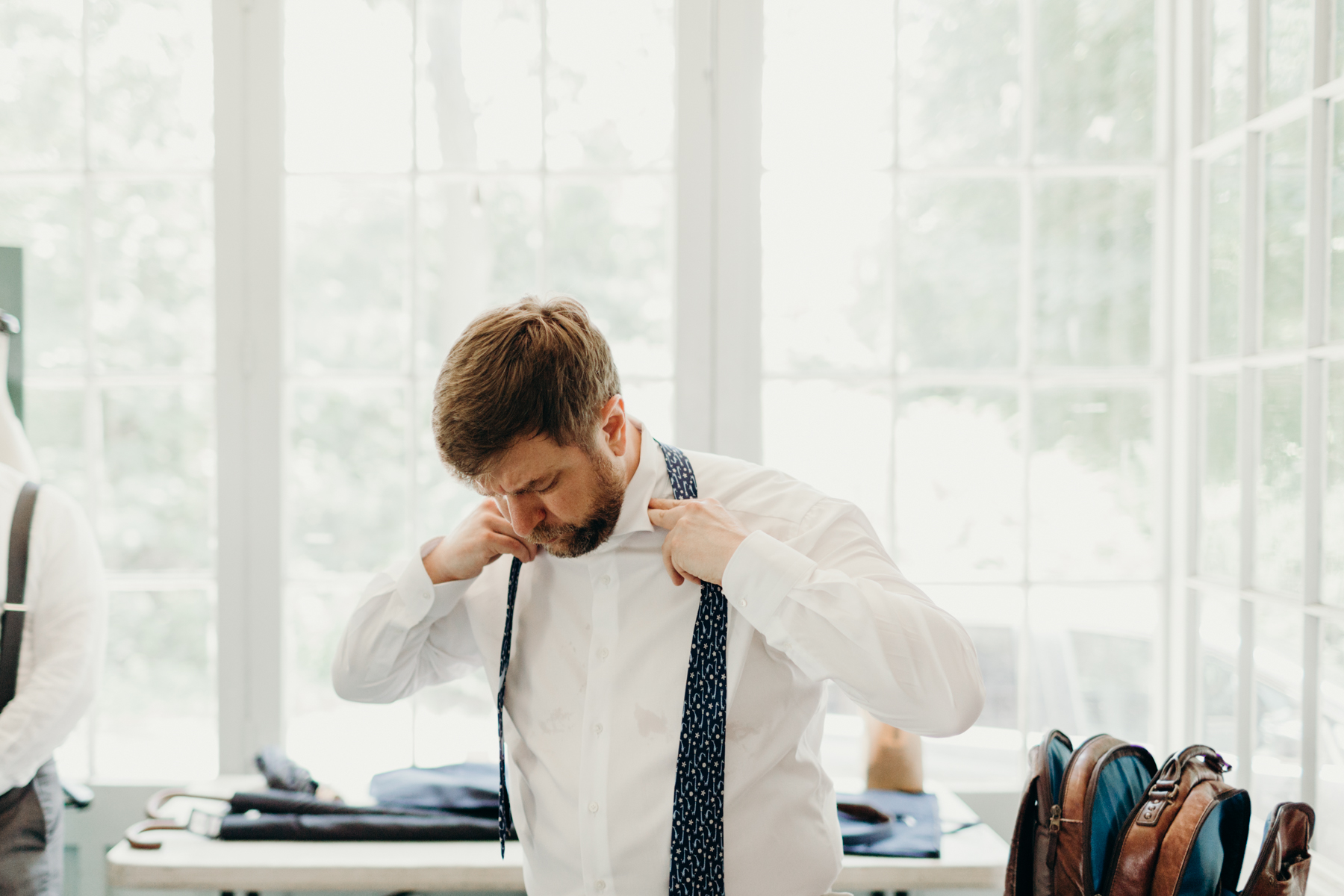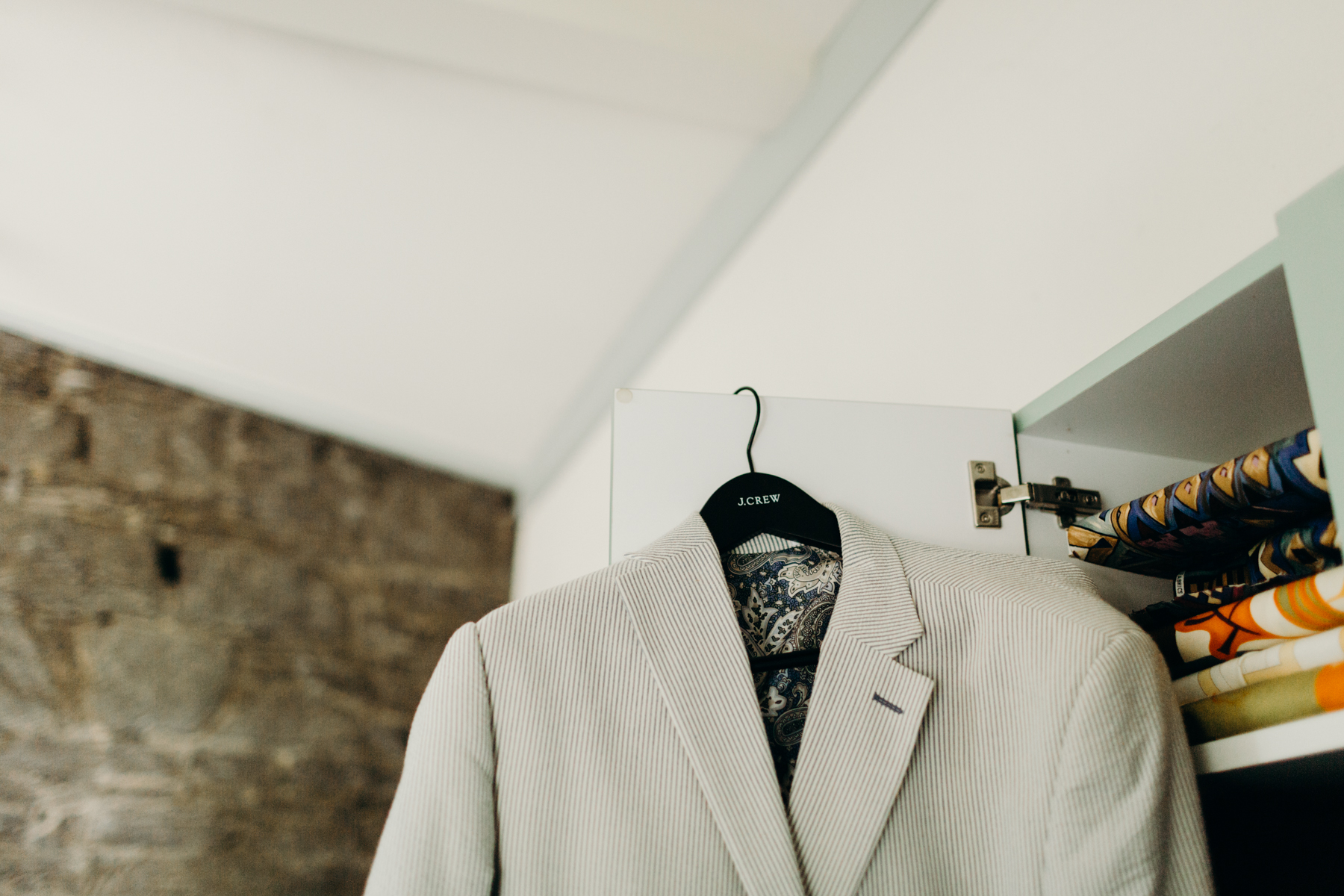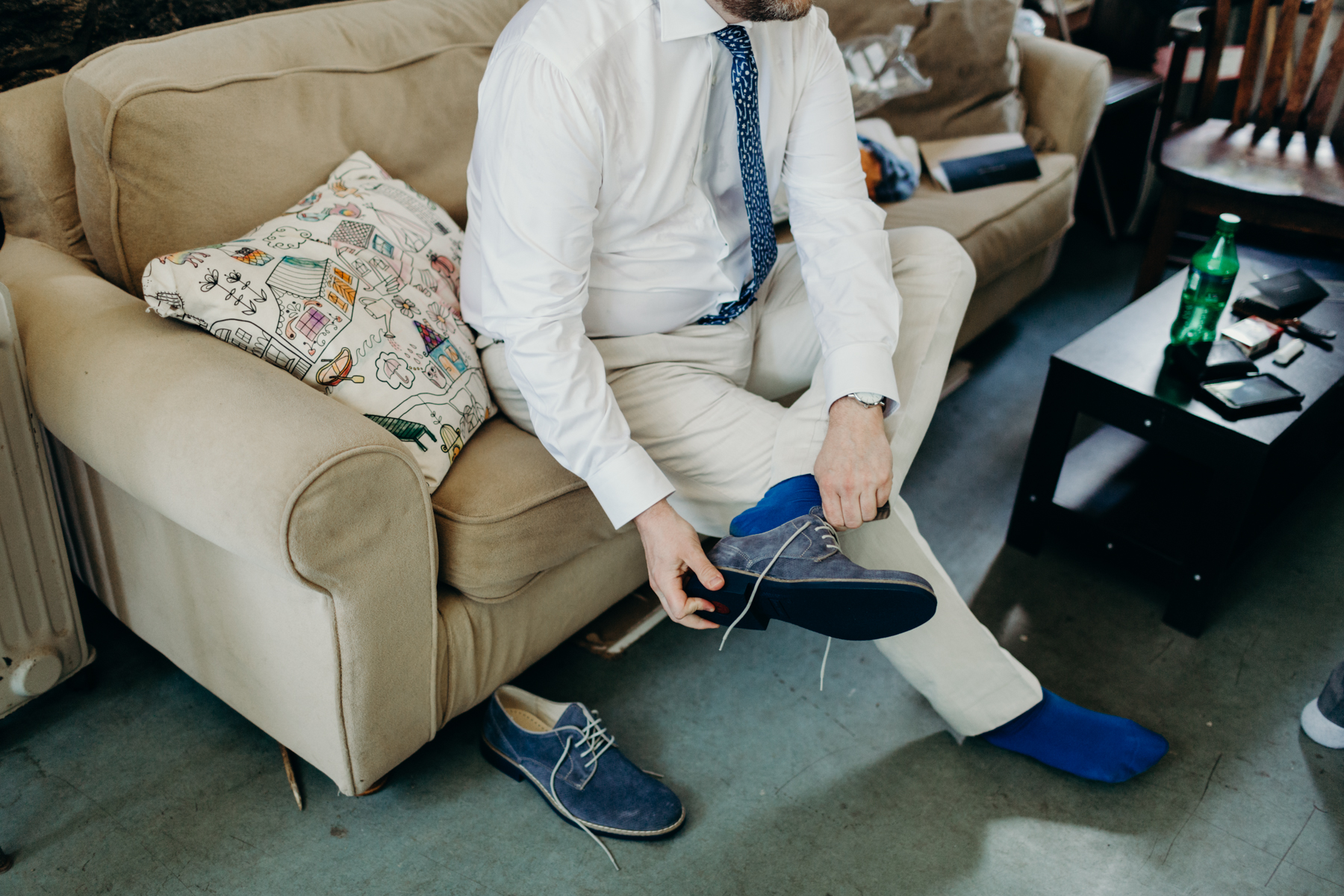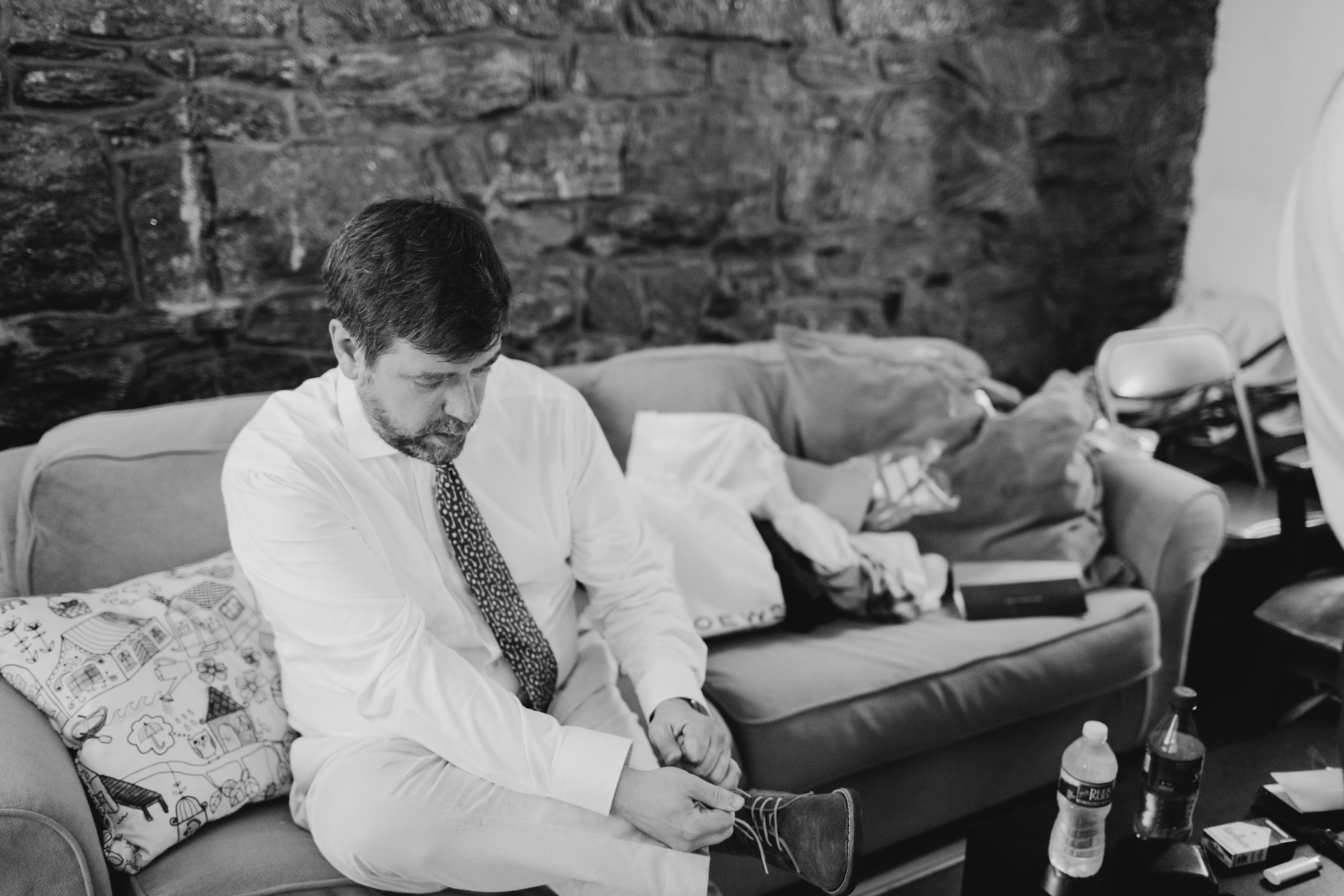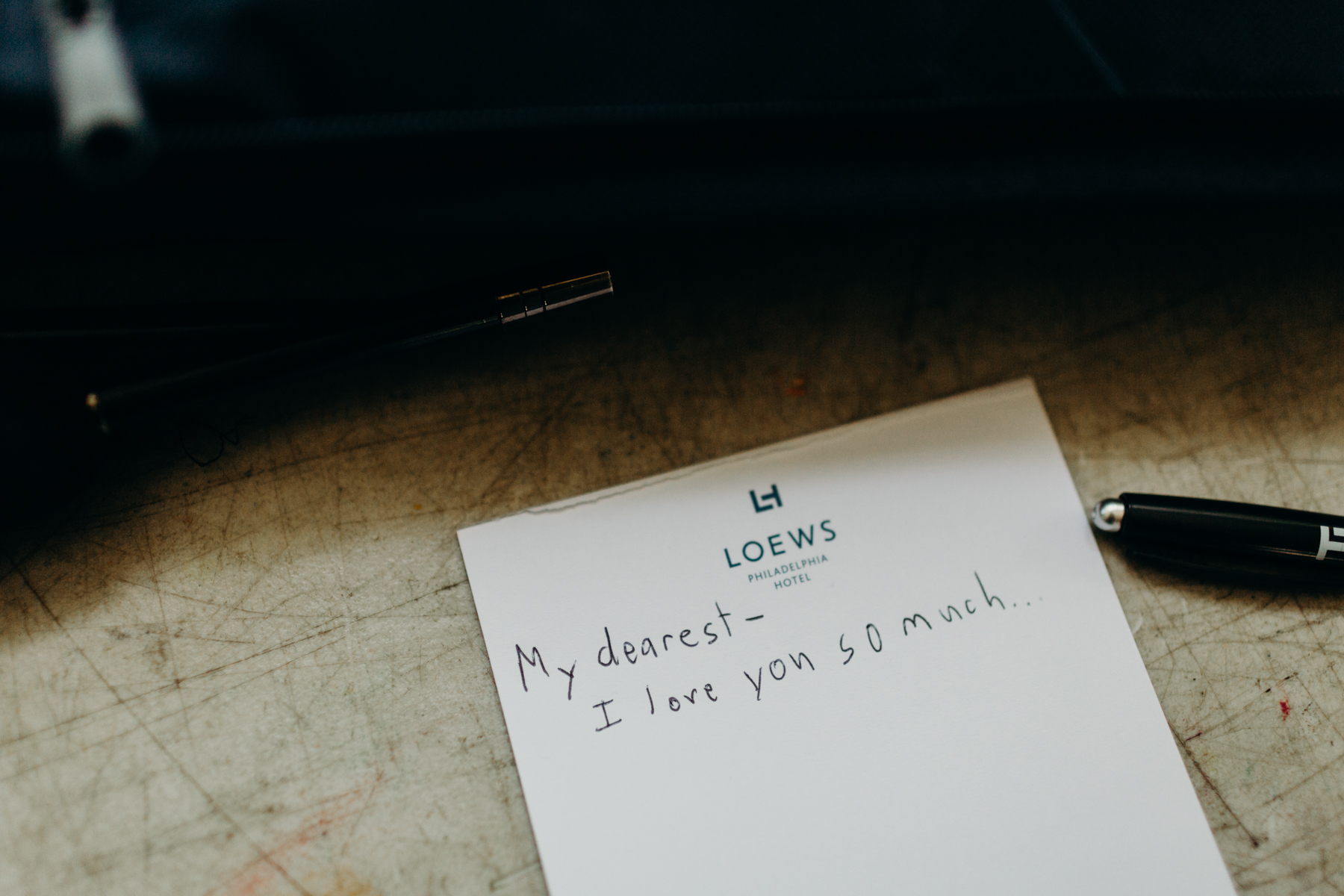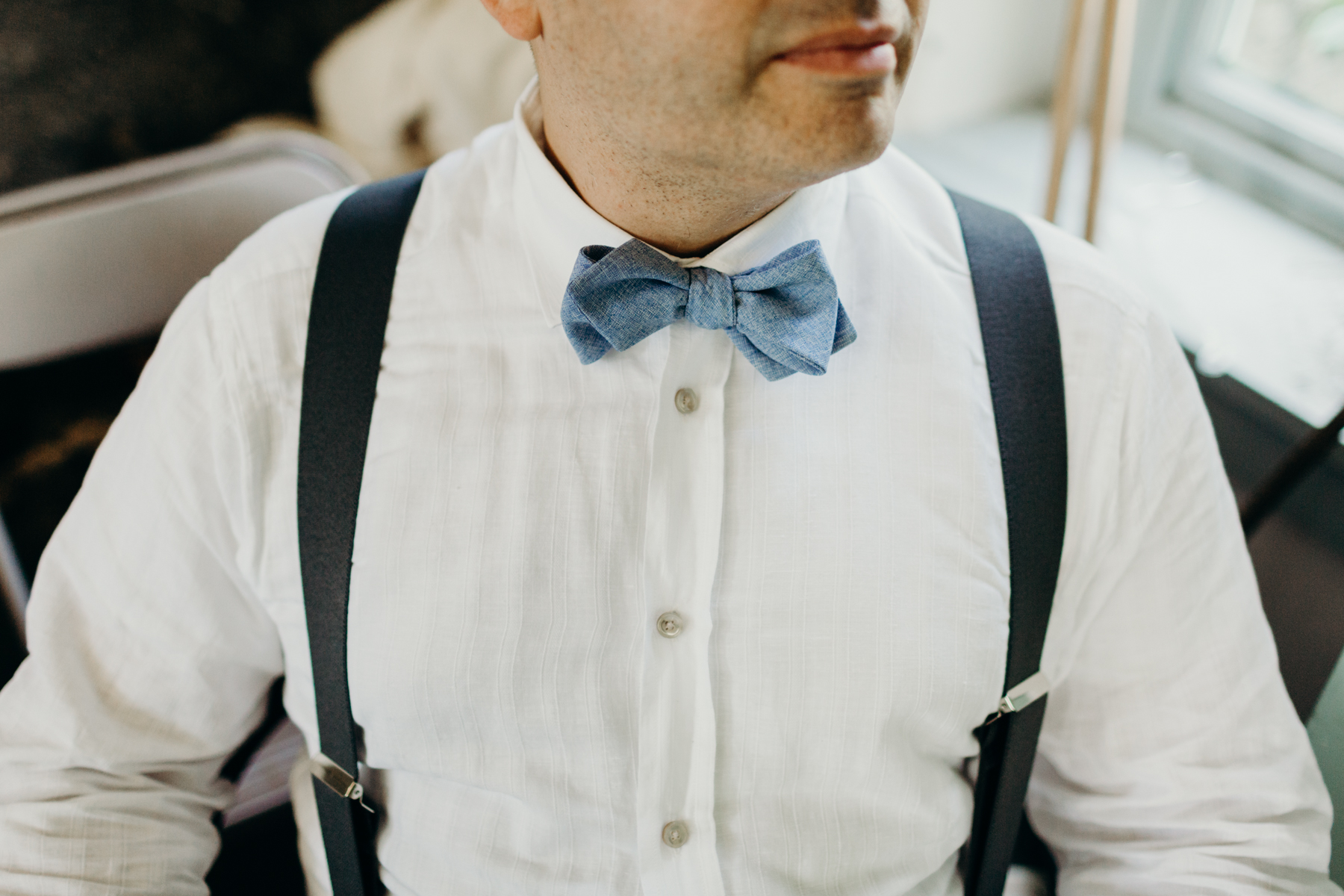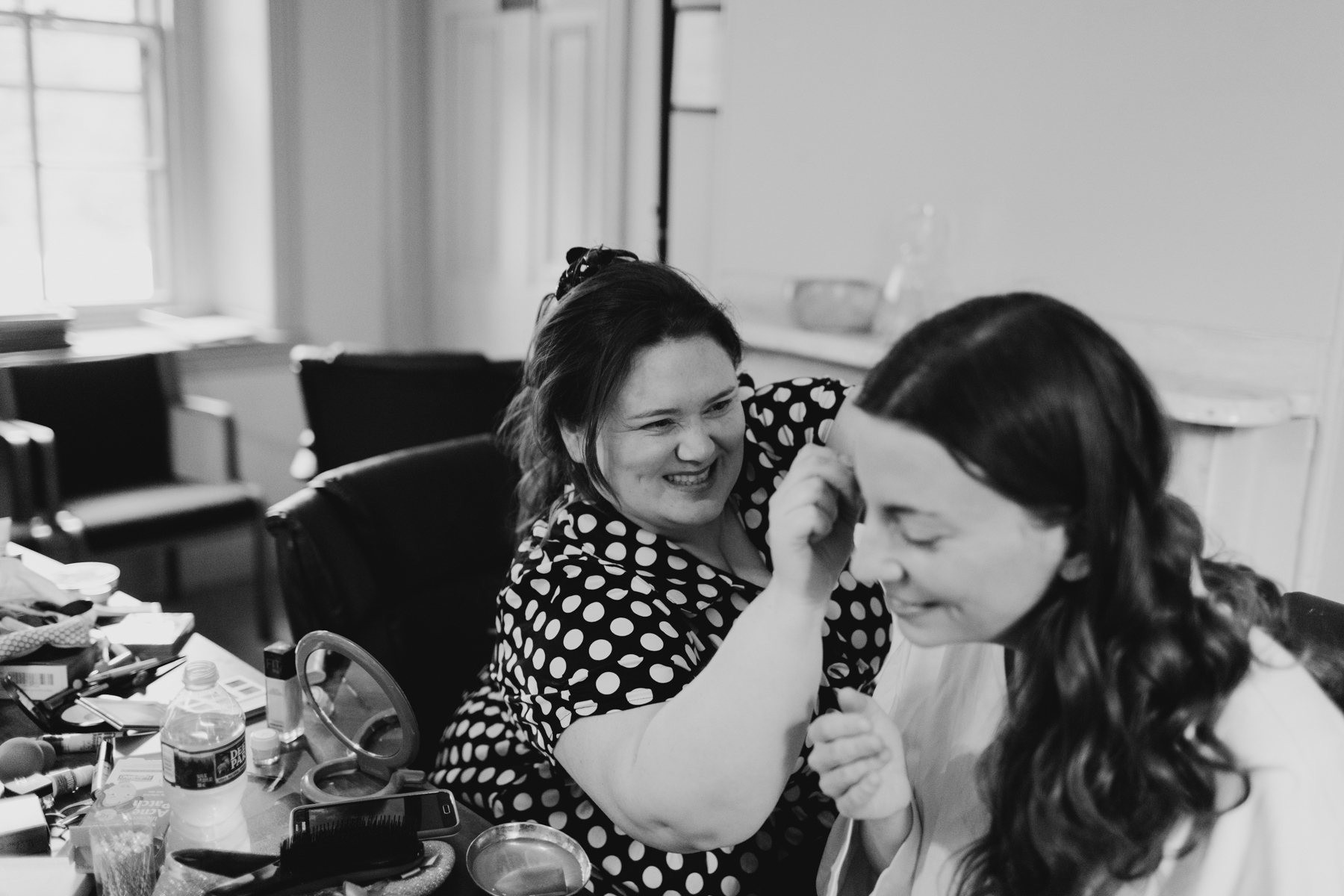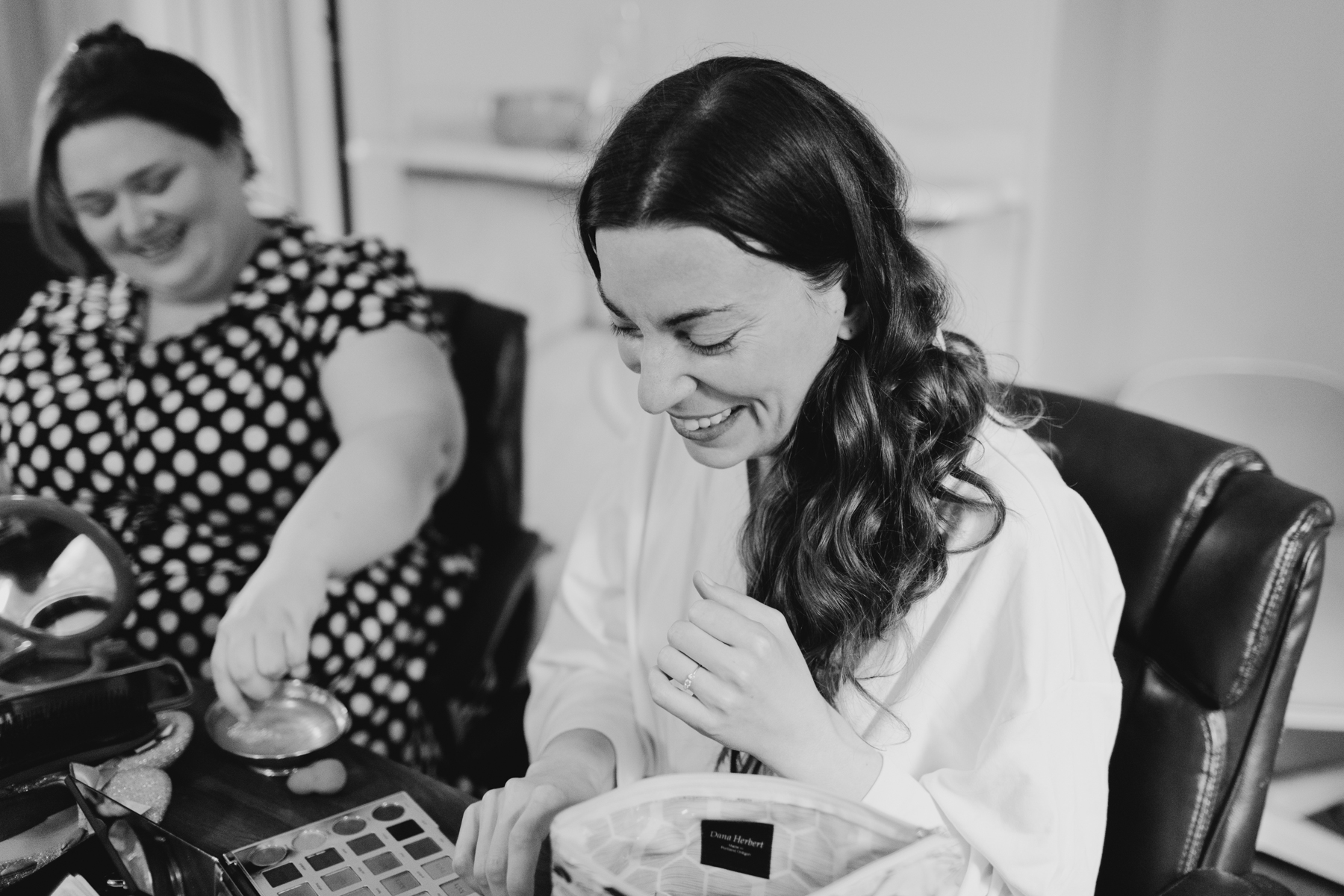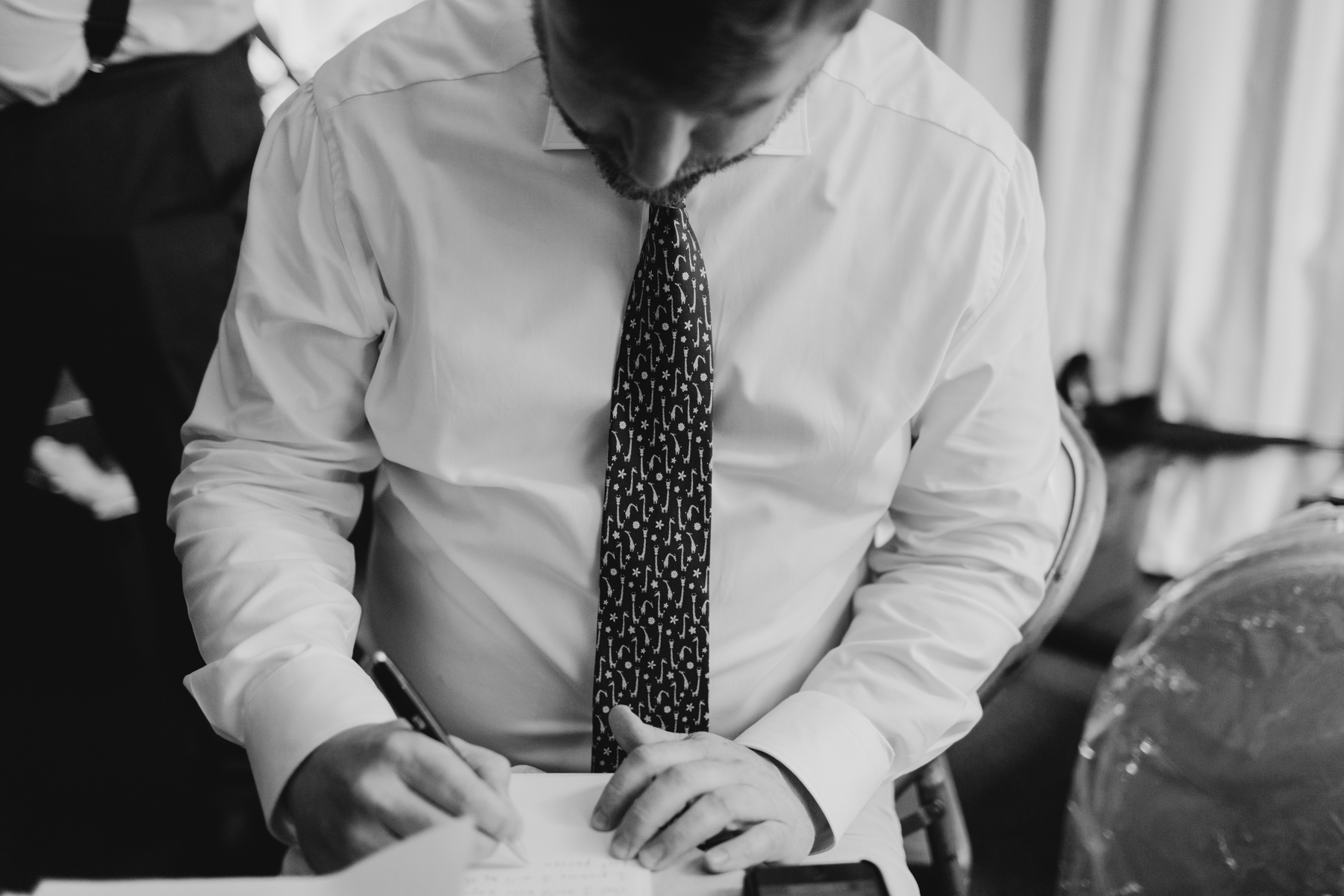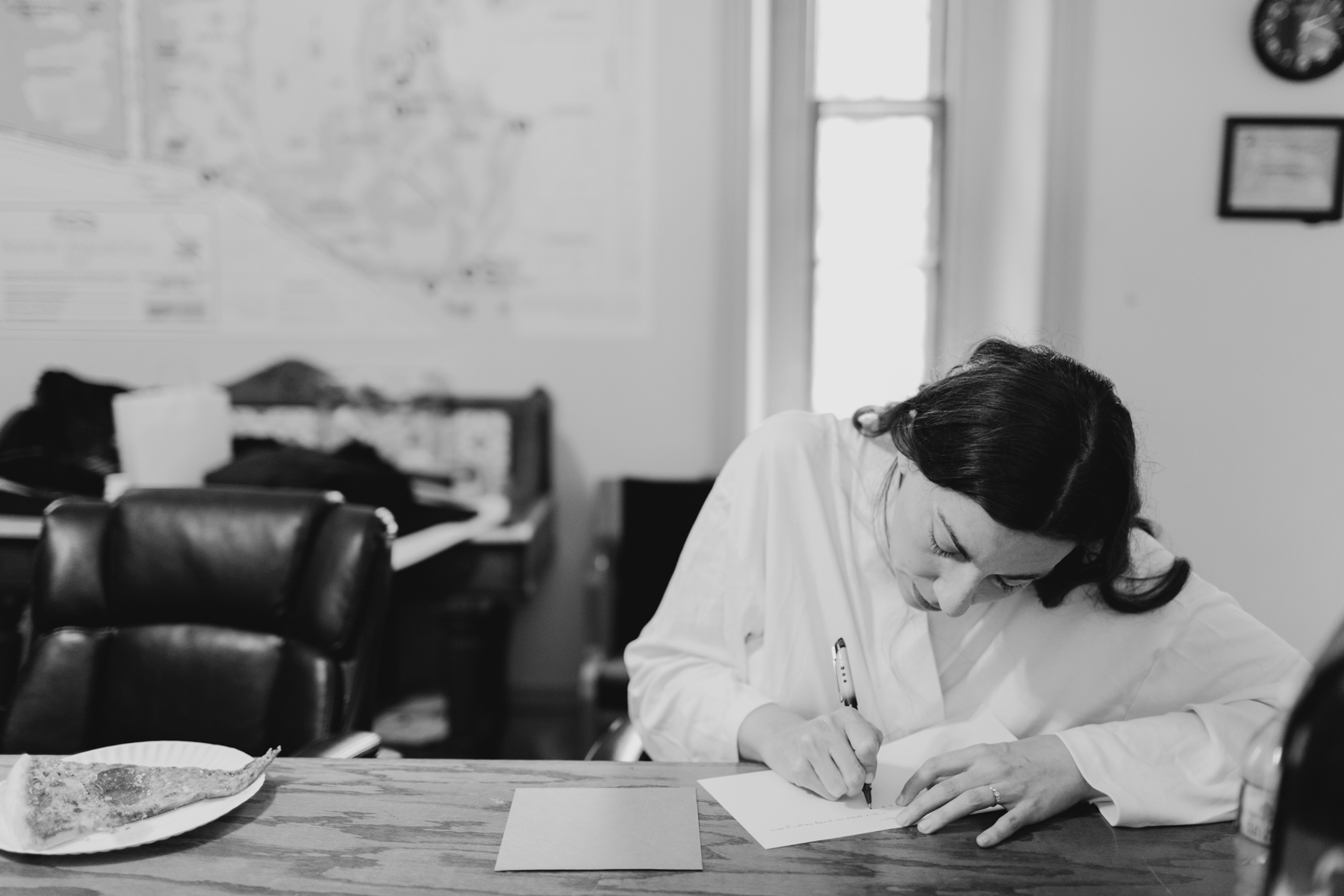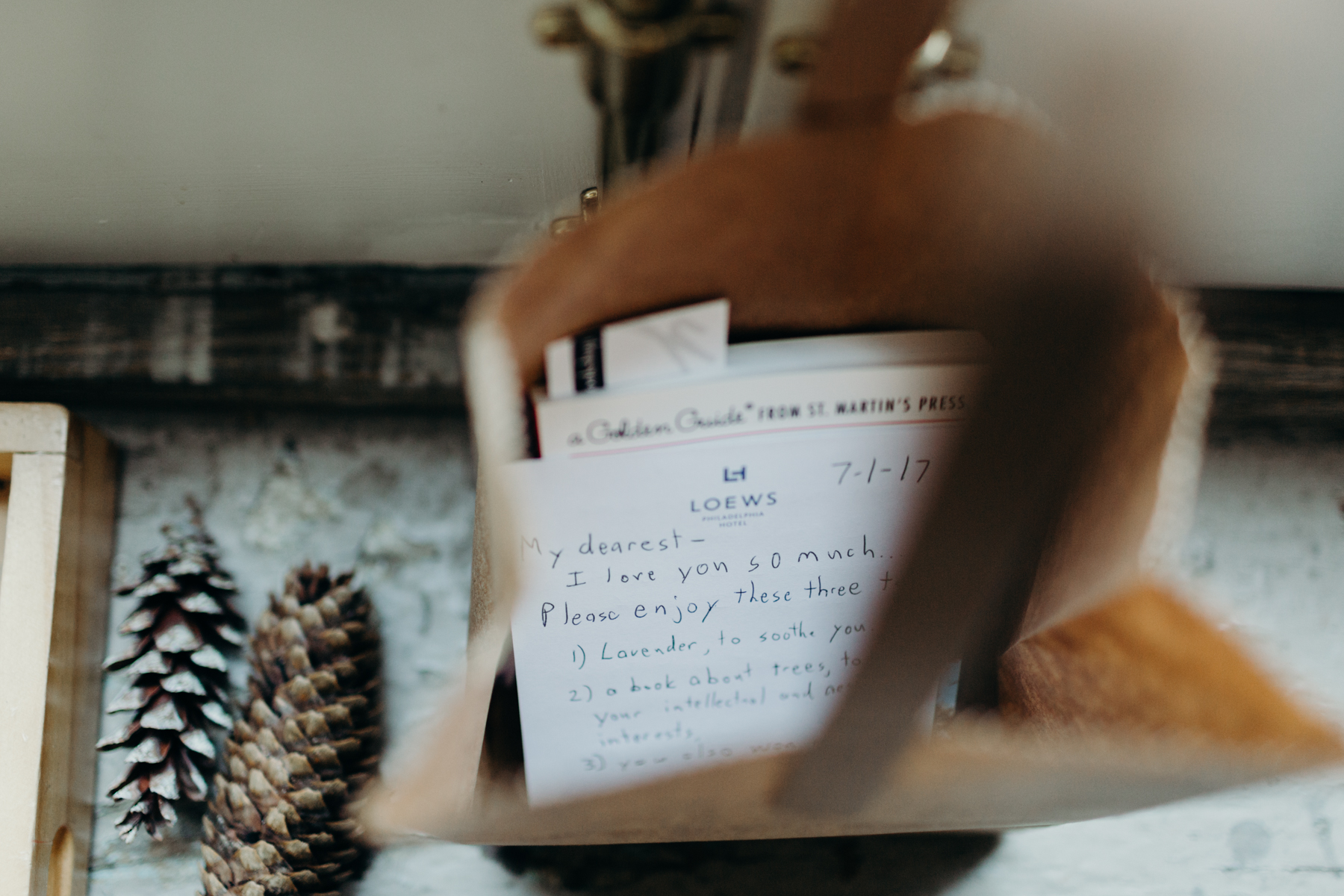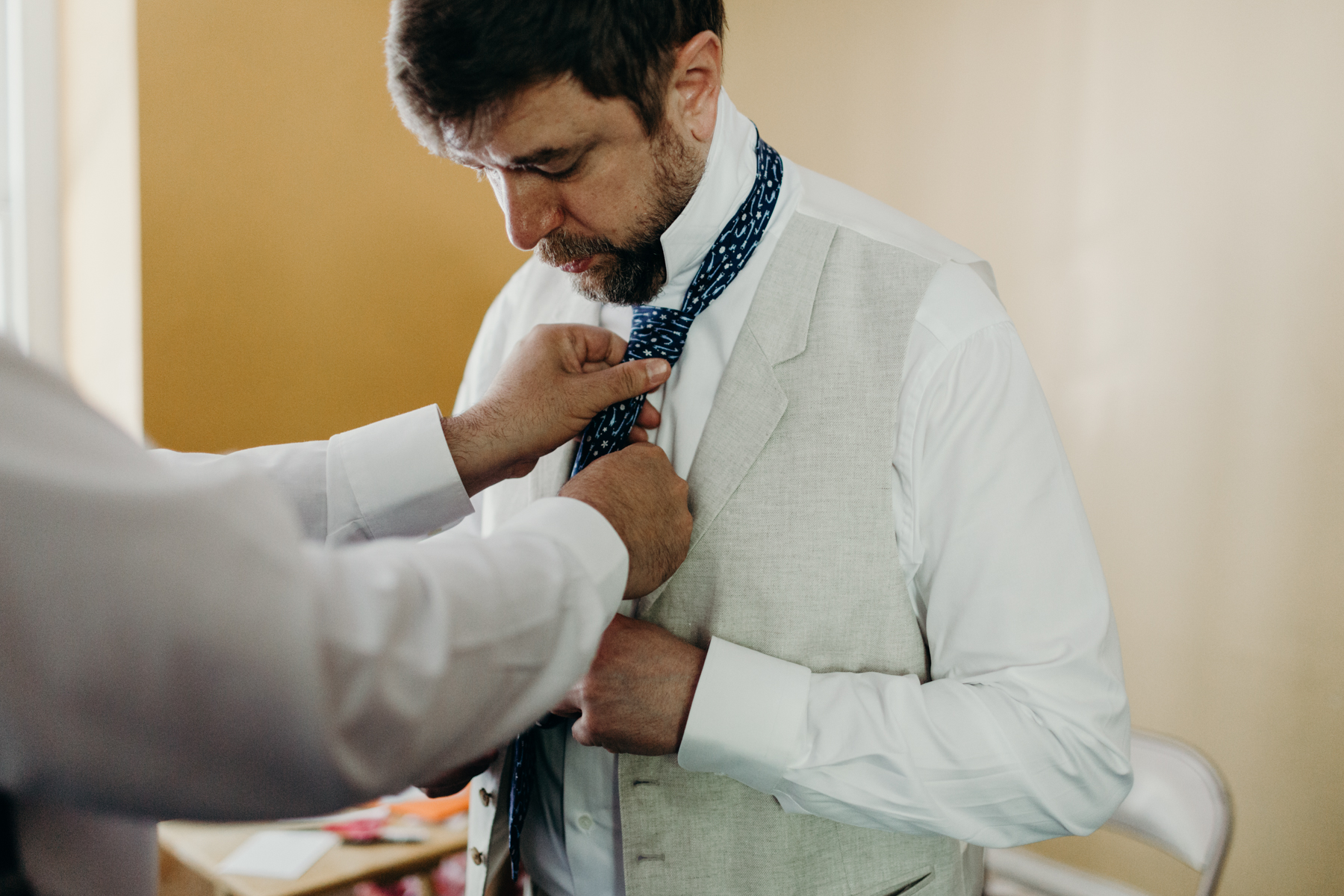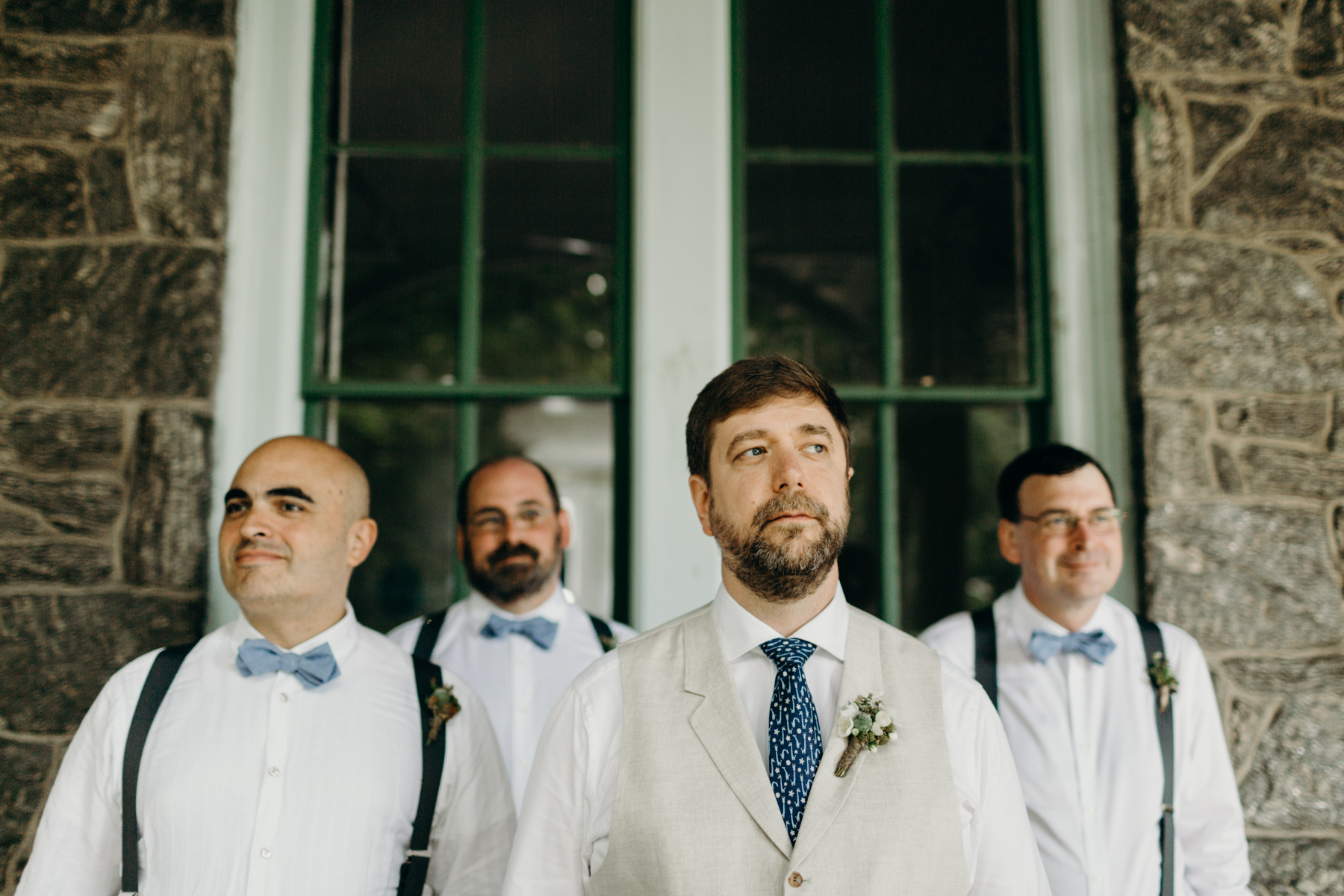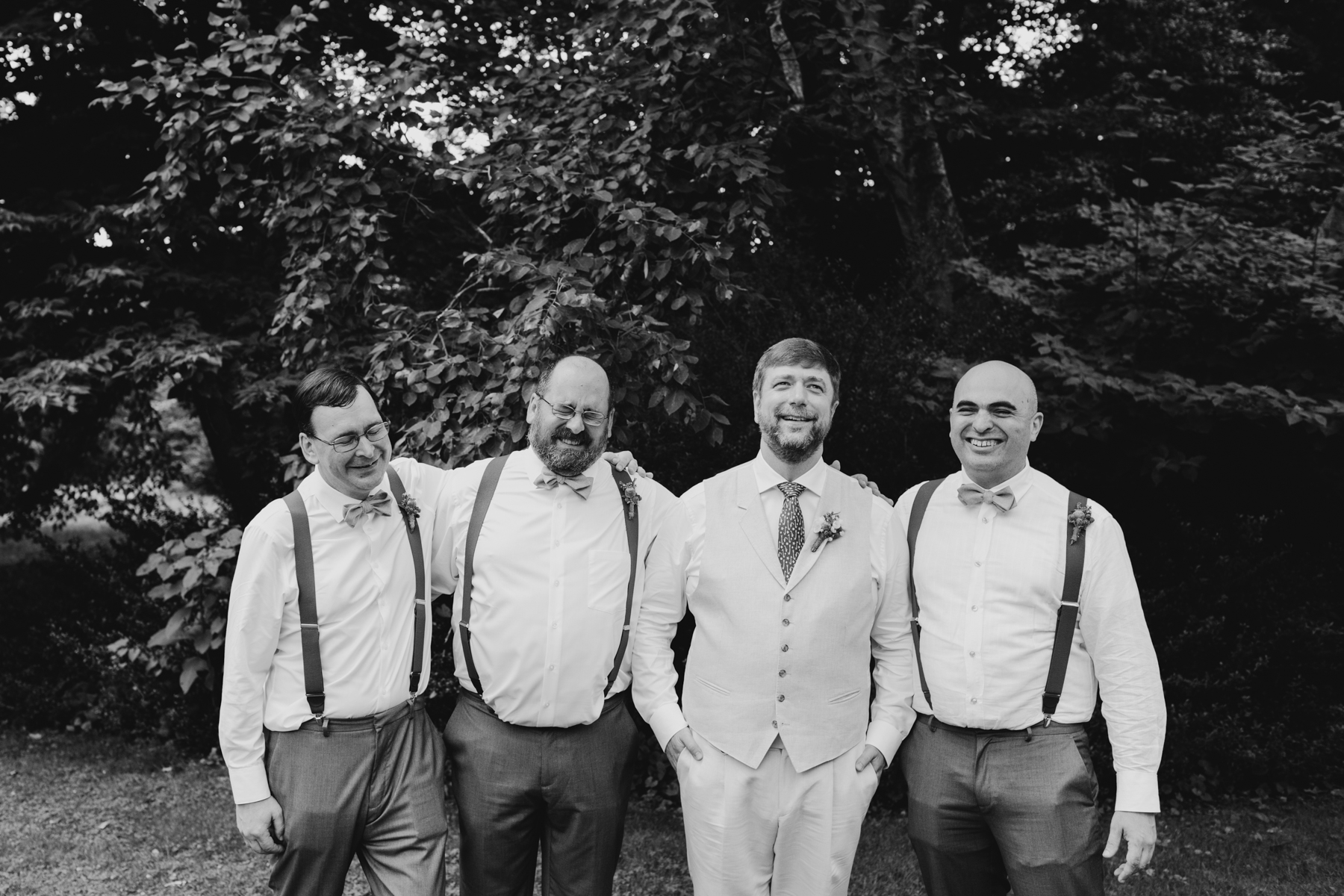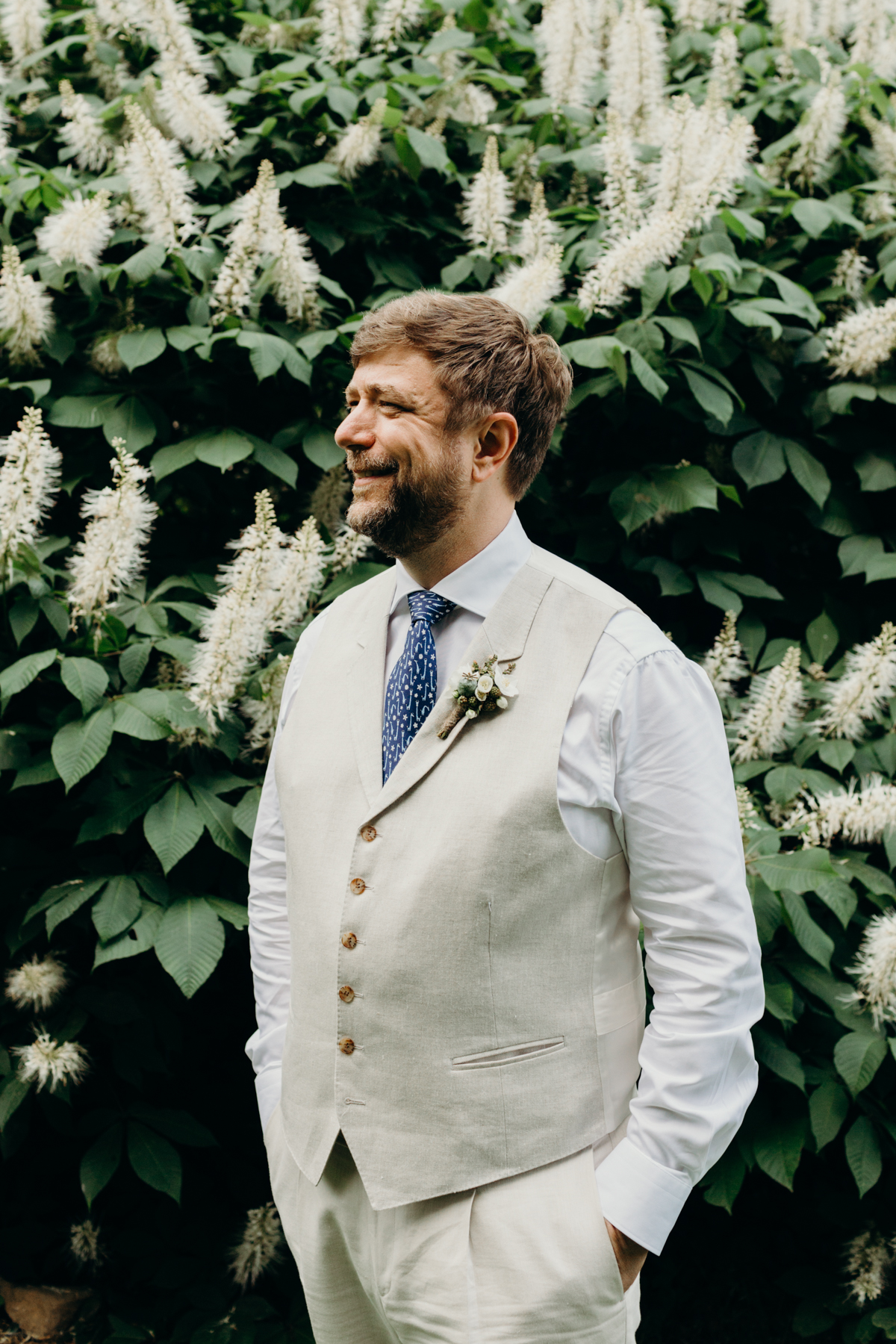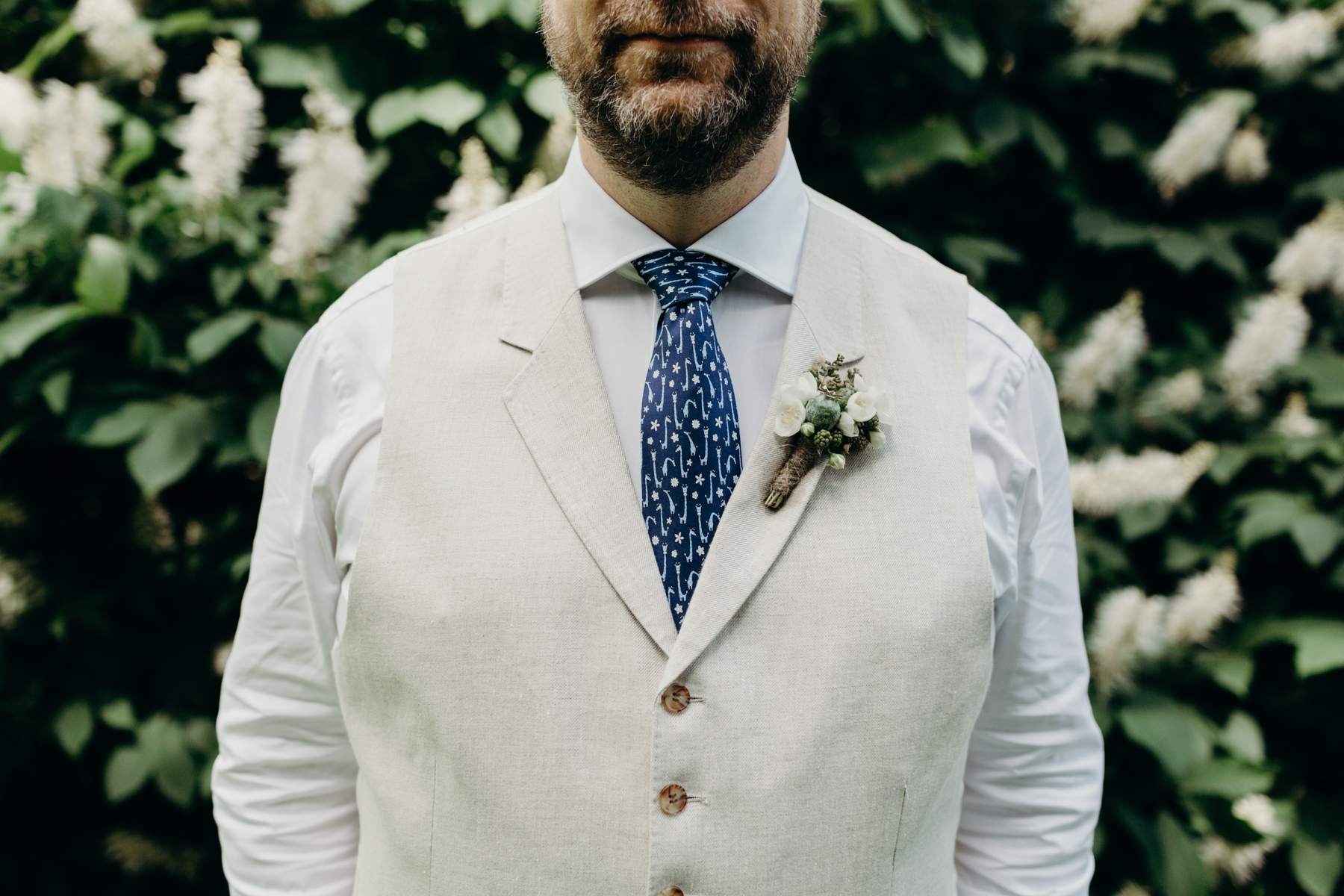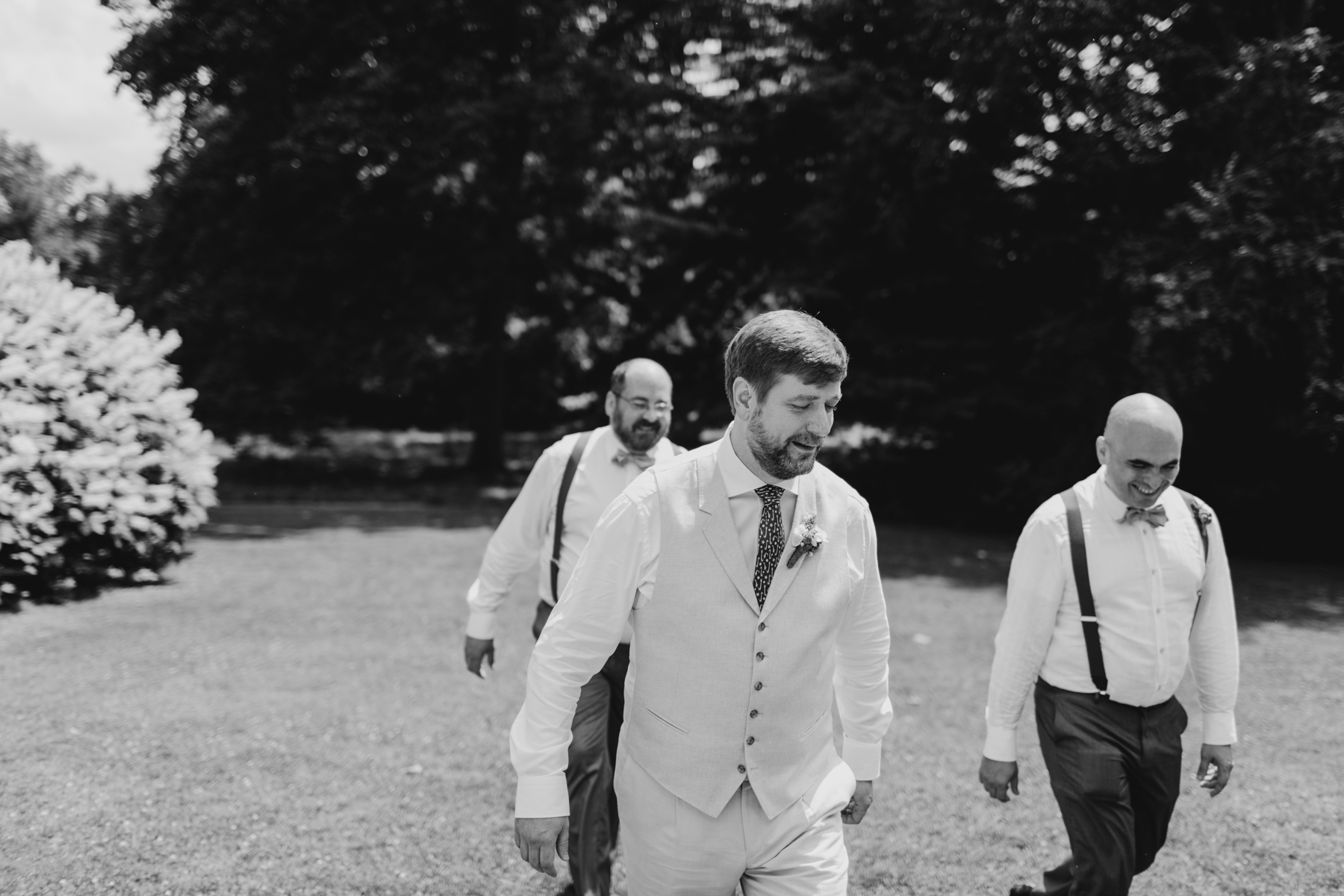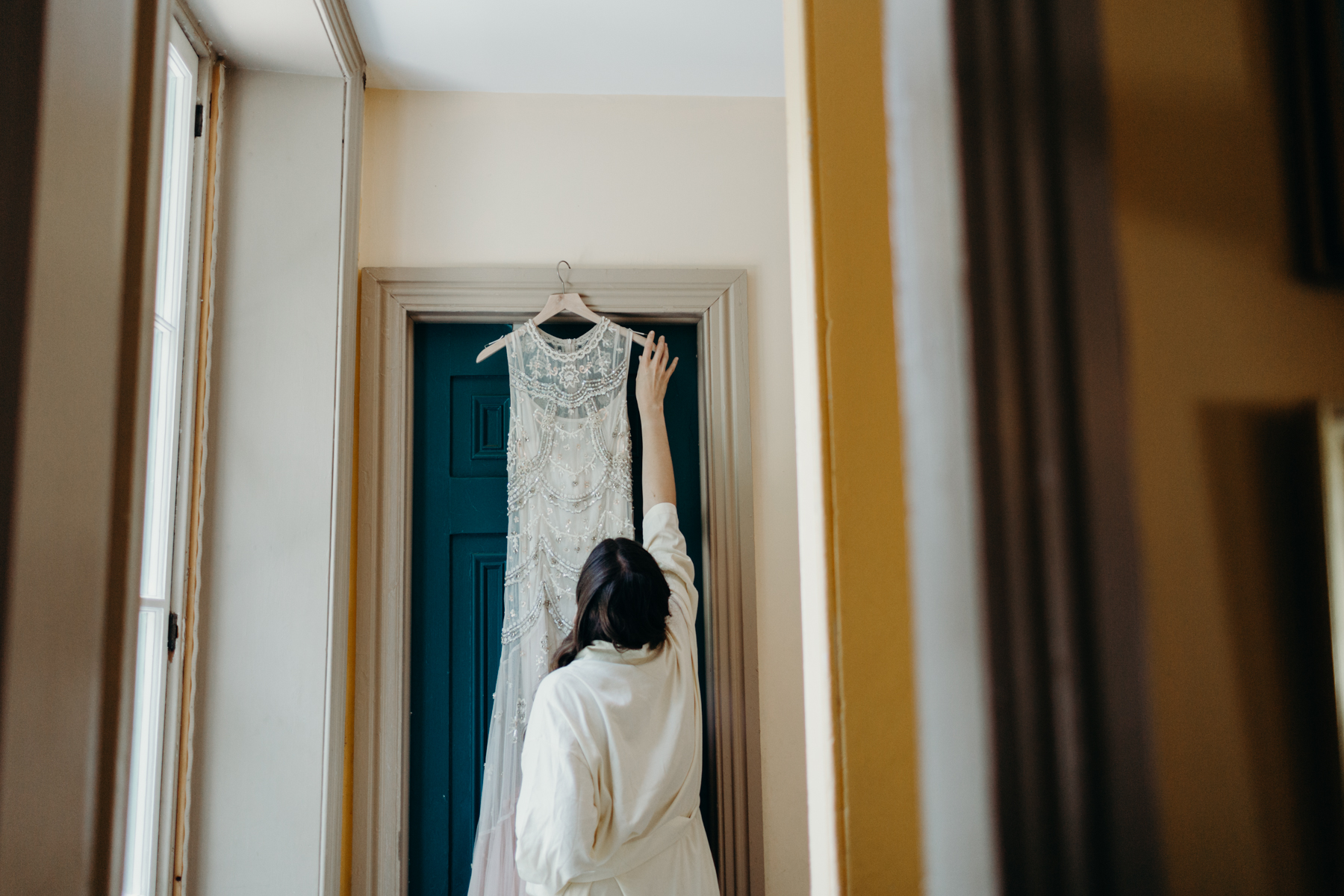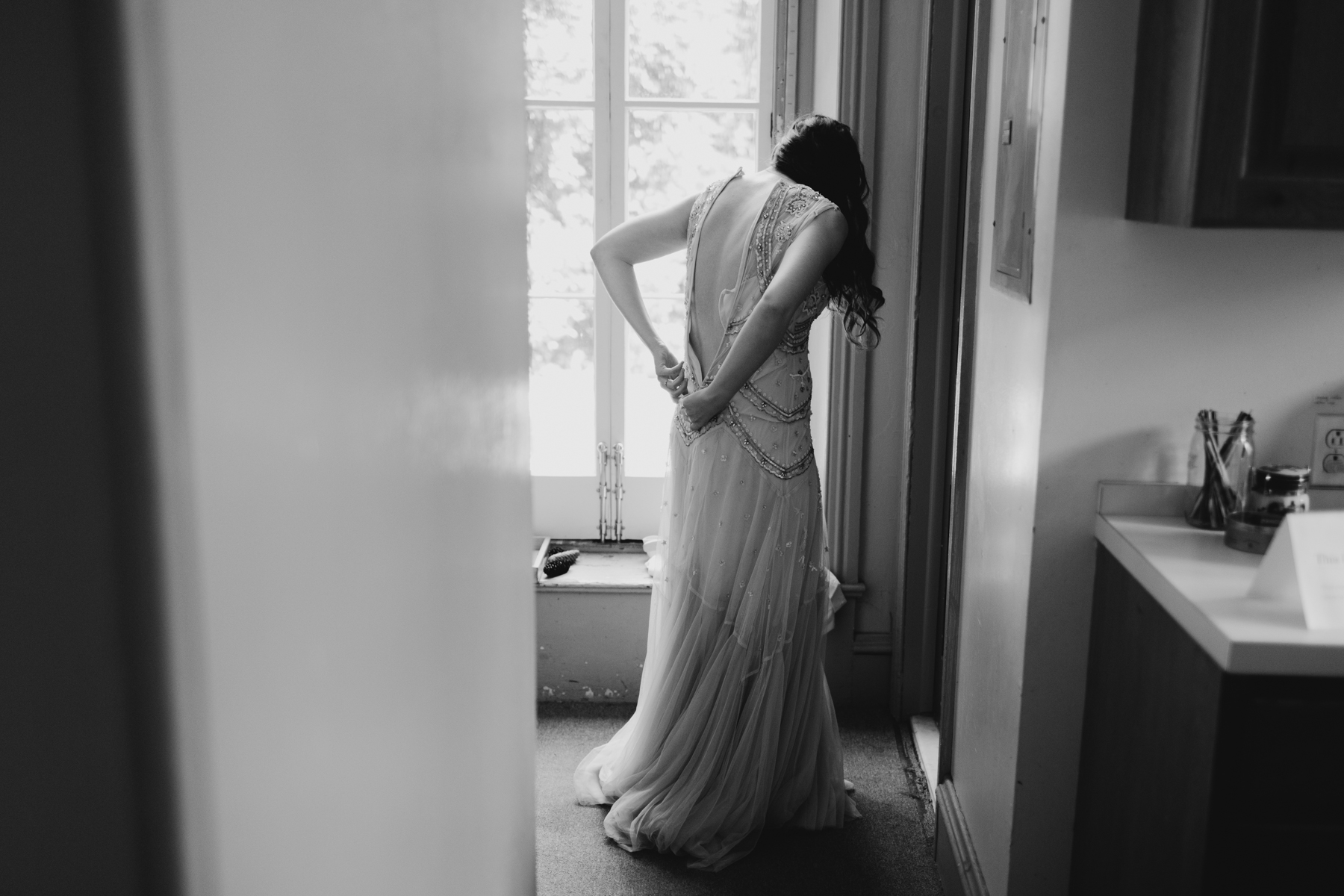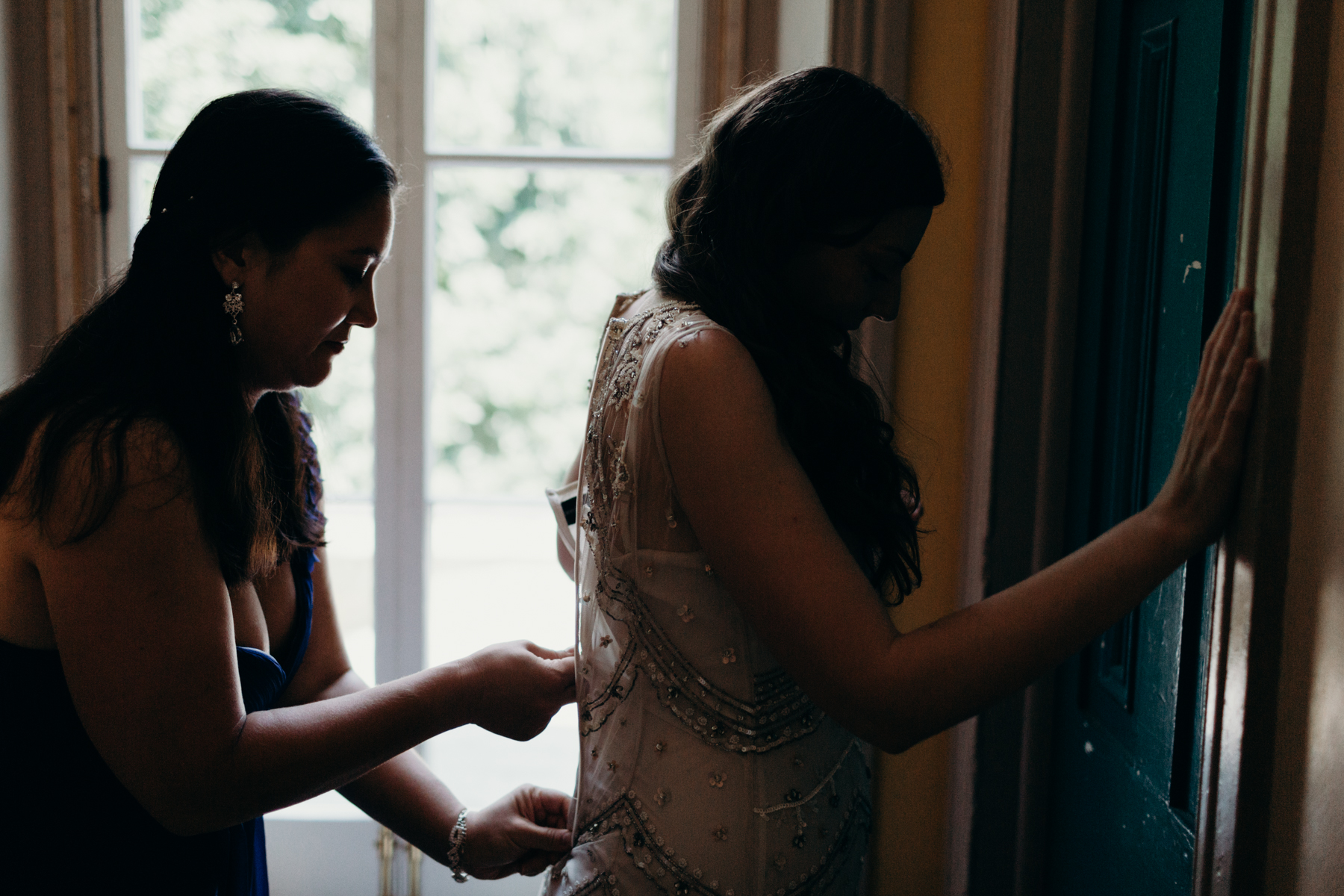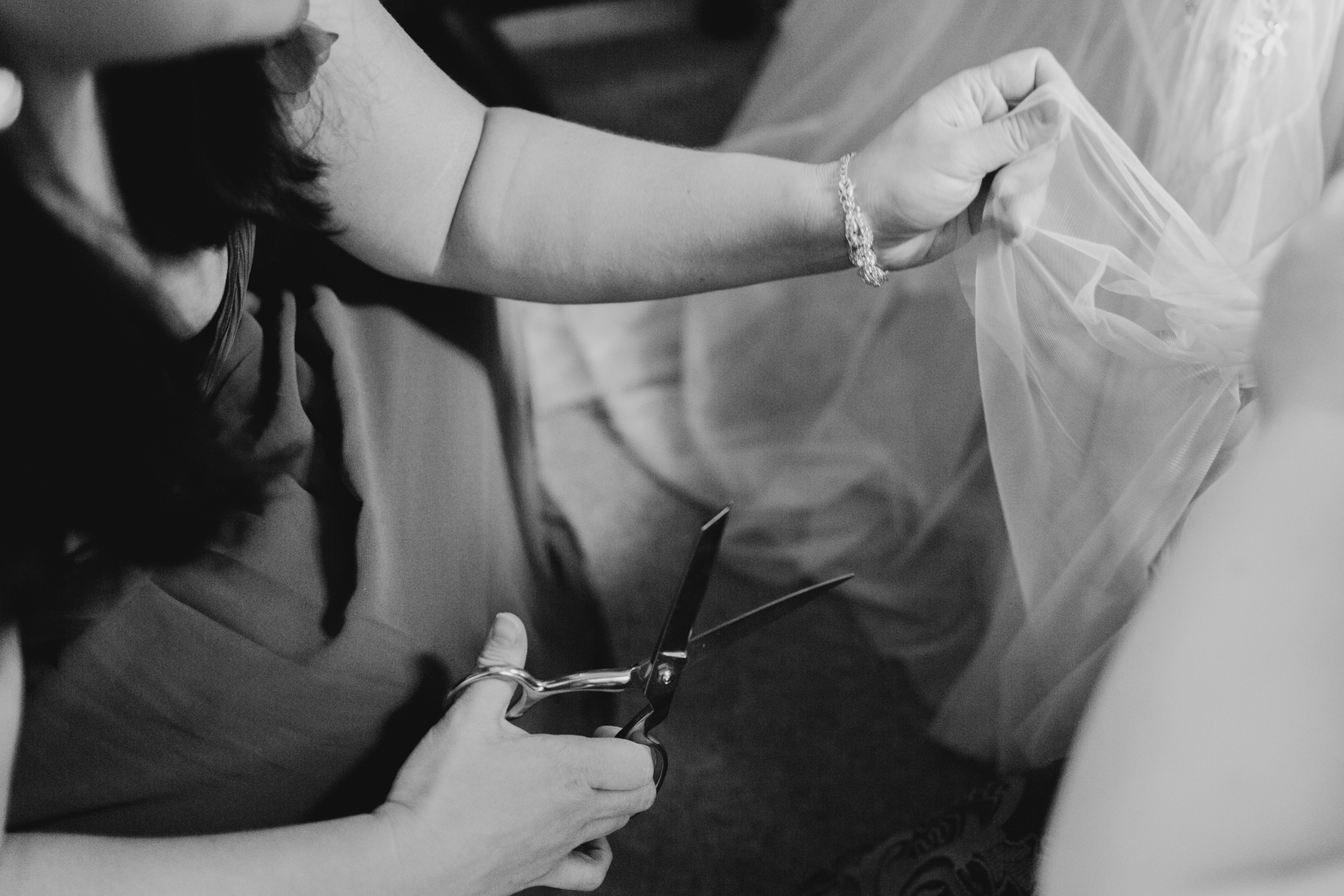 Lorri's dress was way to long so her badass bridesmaids went to work and sliced off about 6 inches!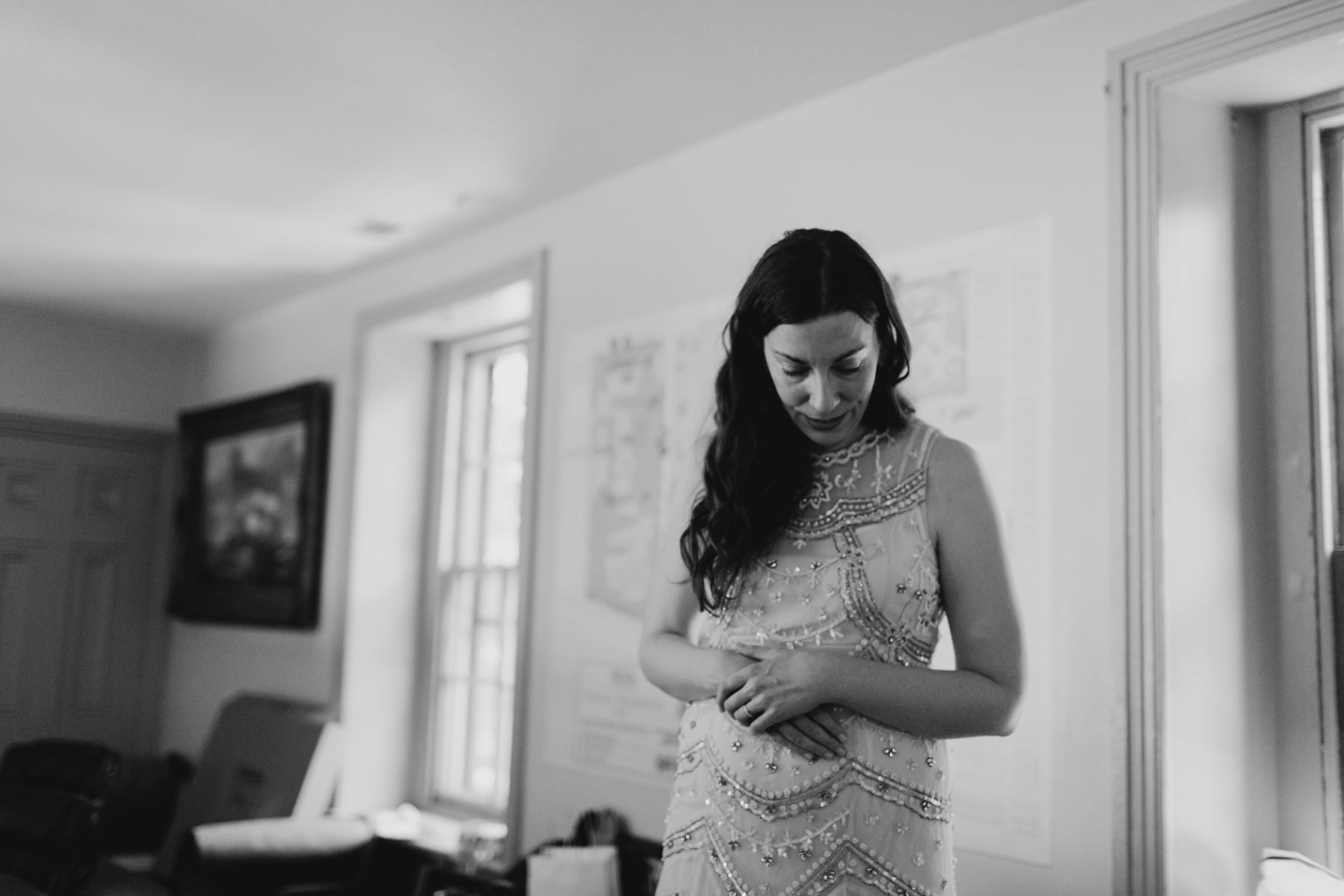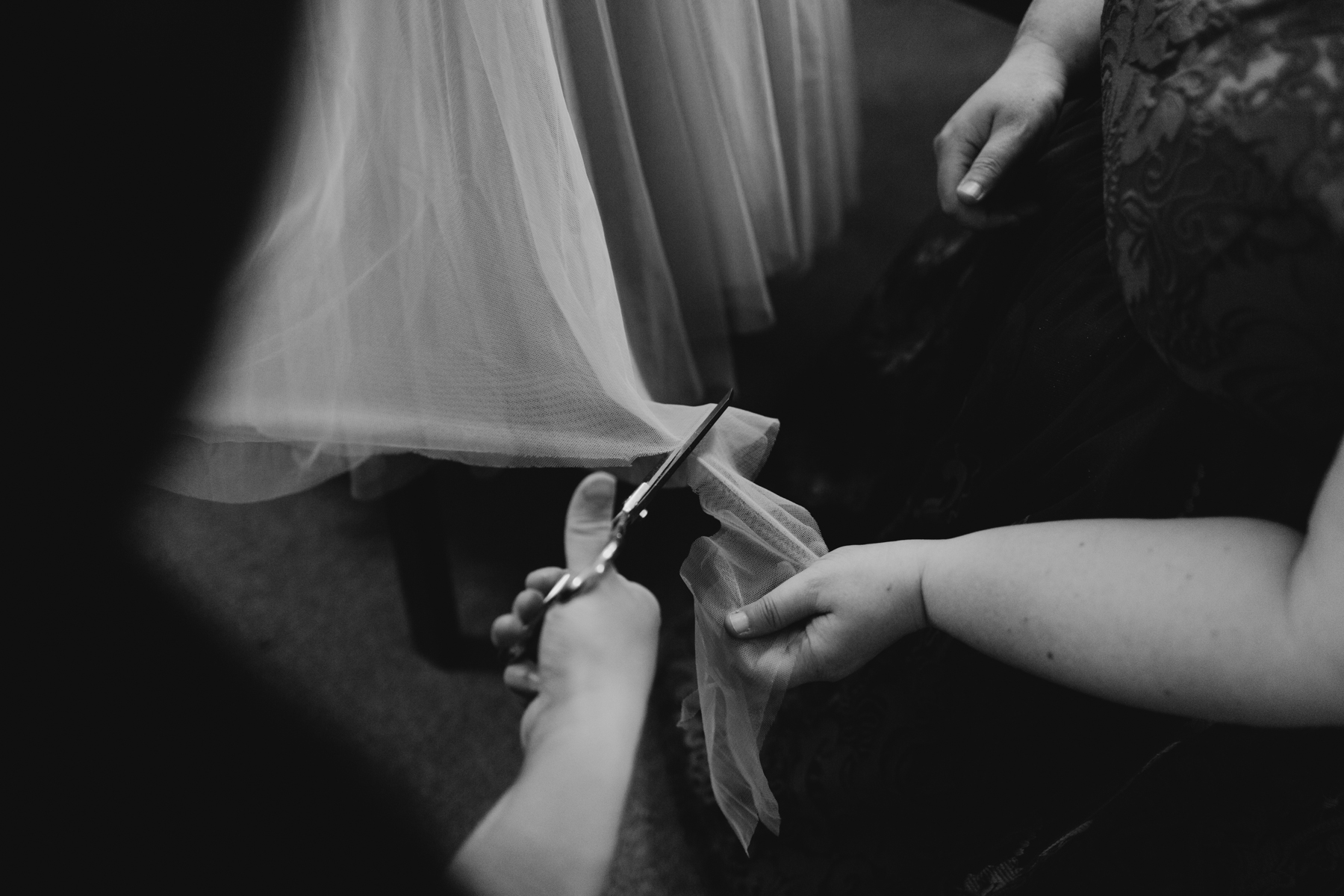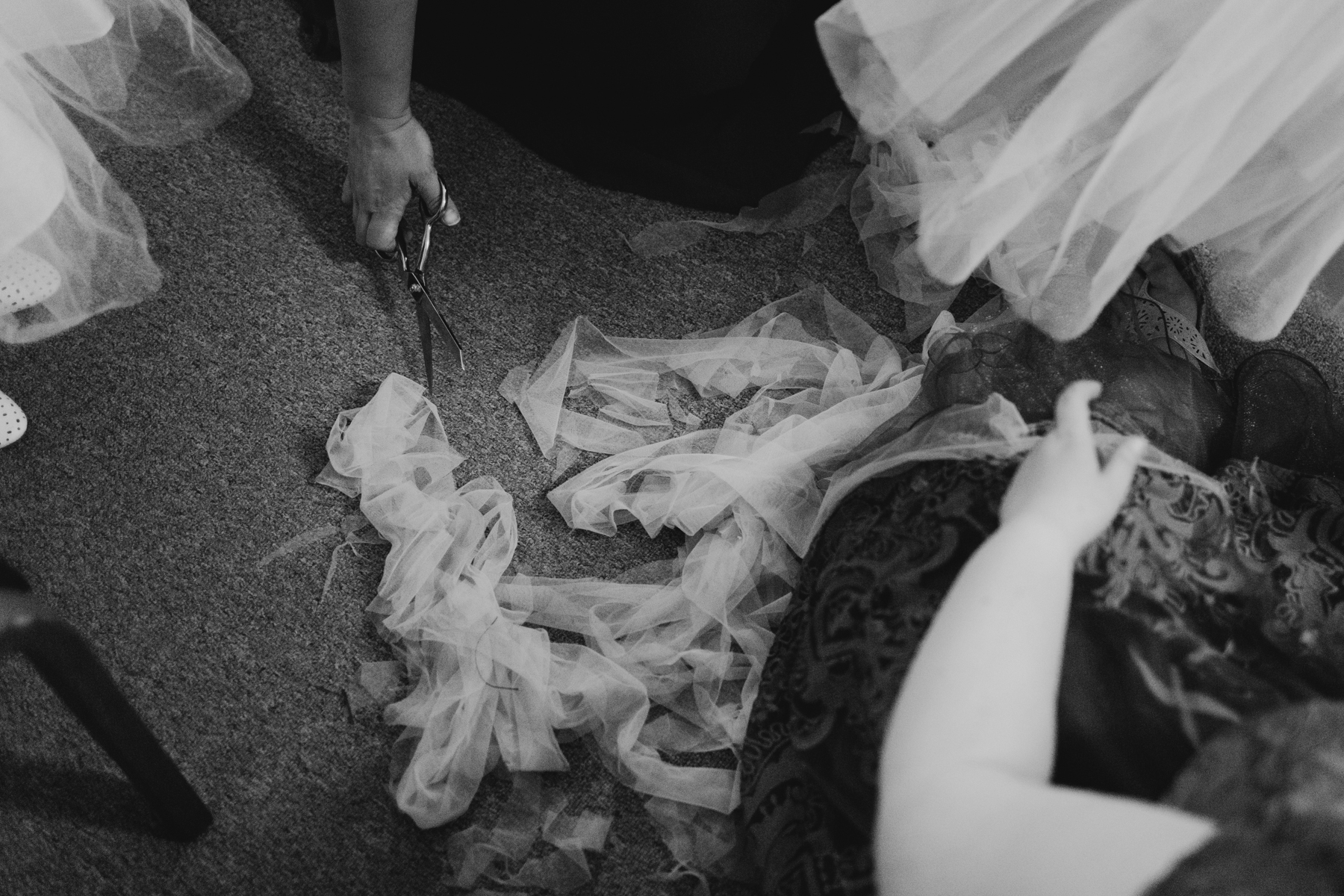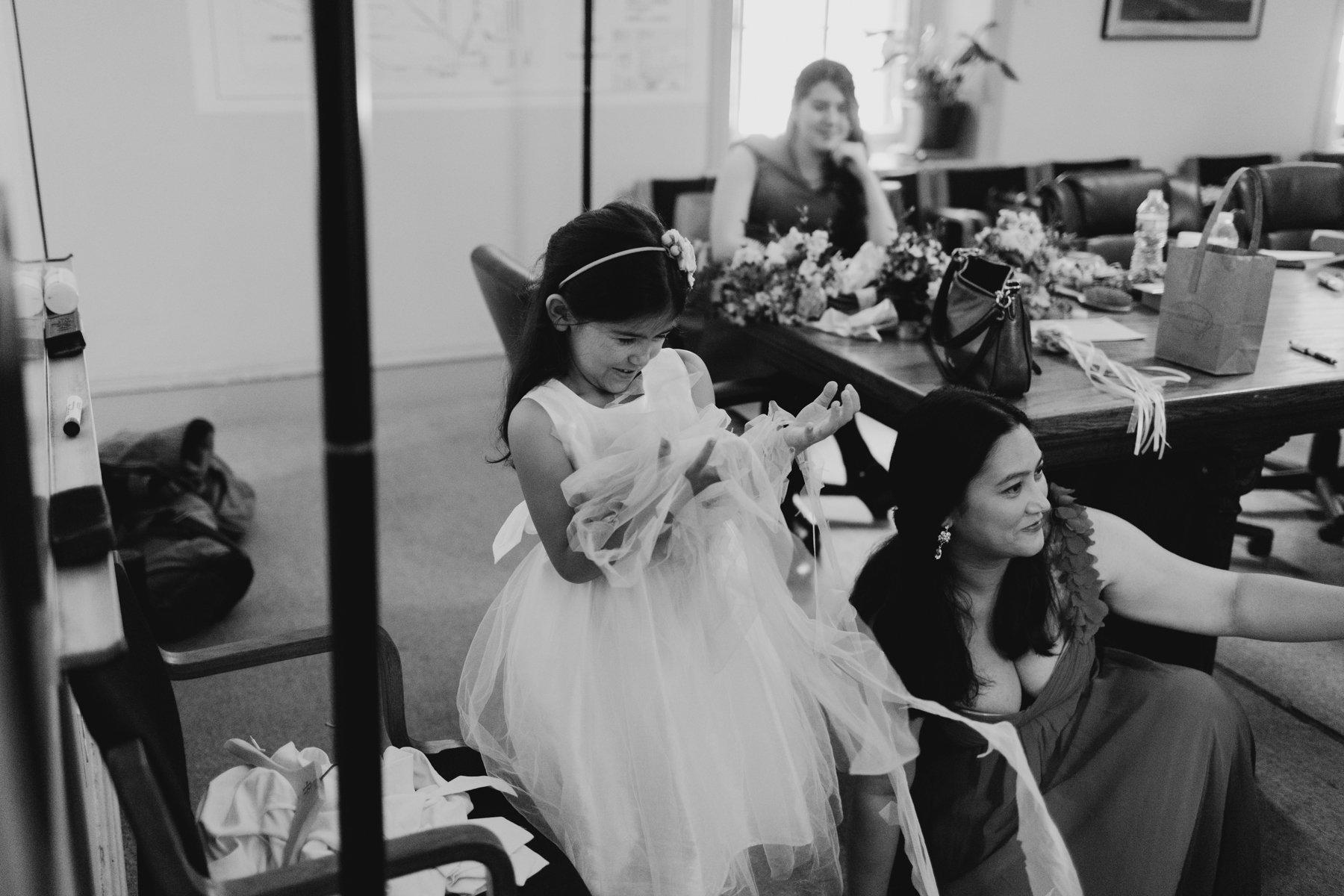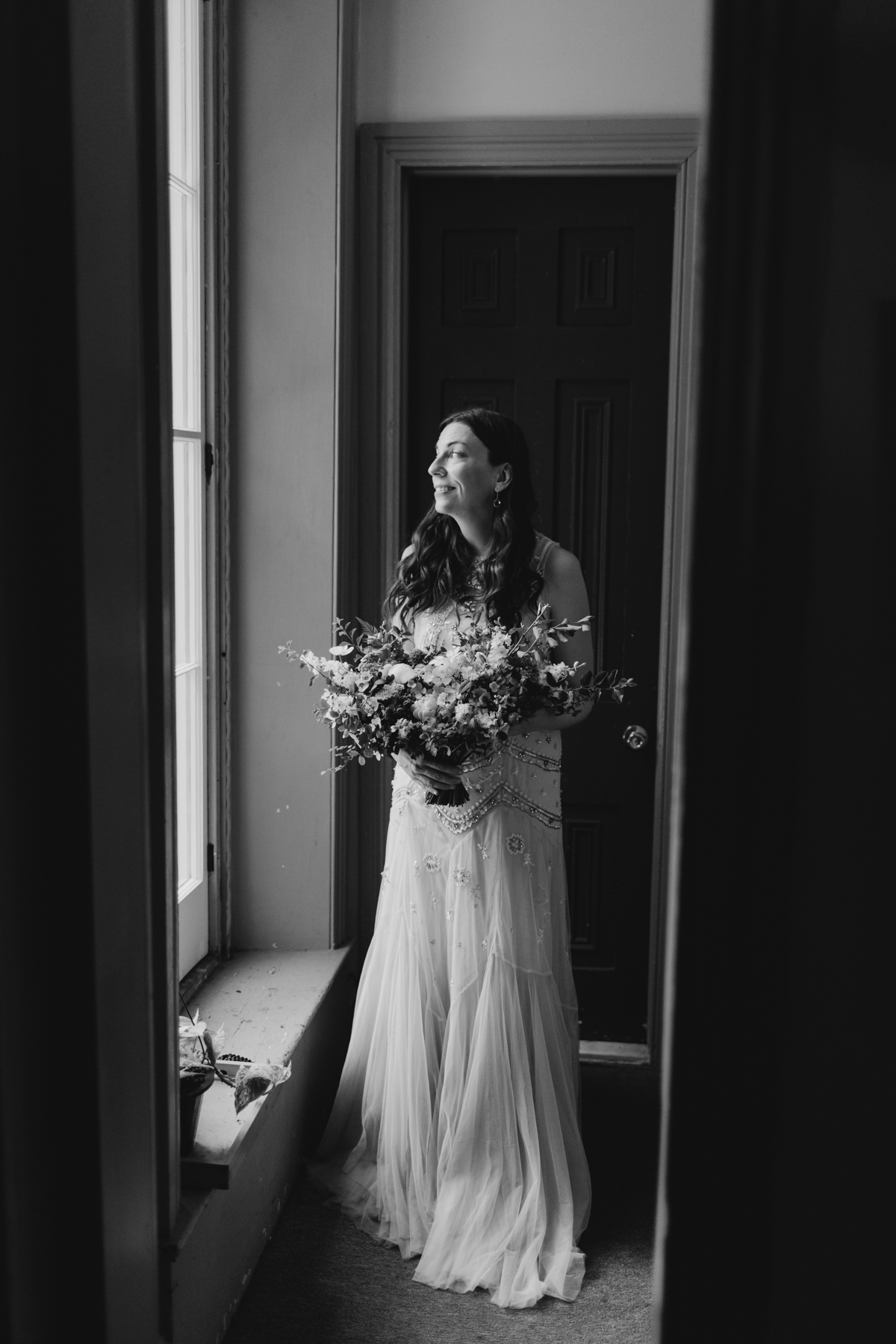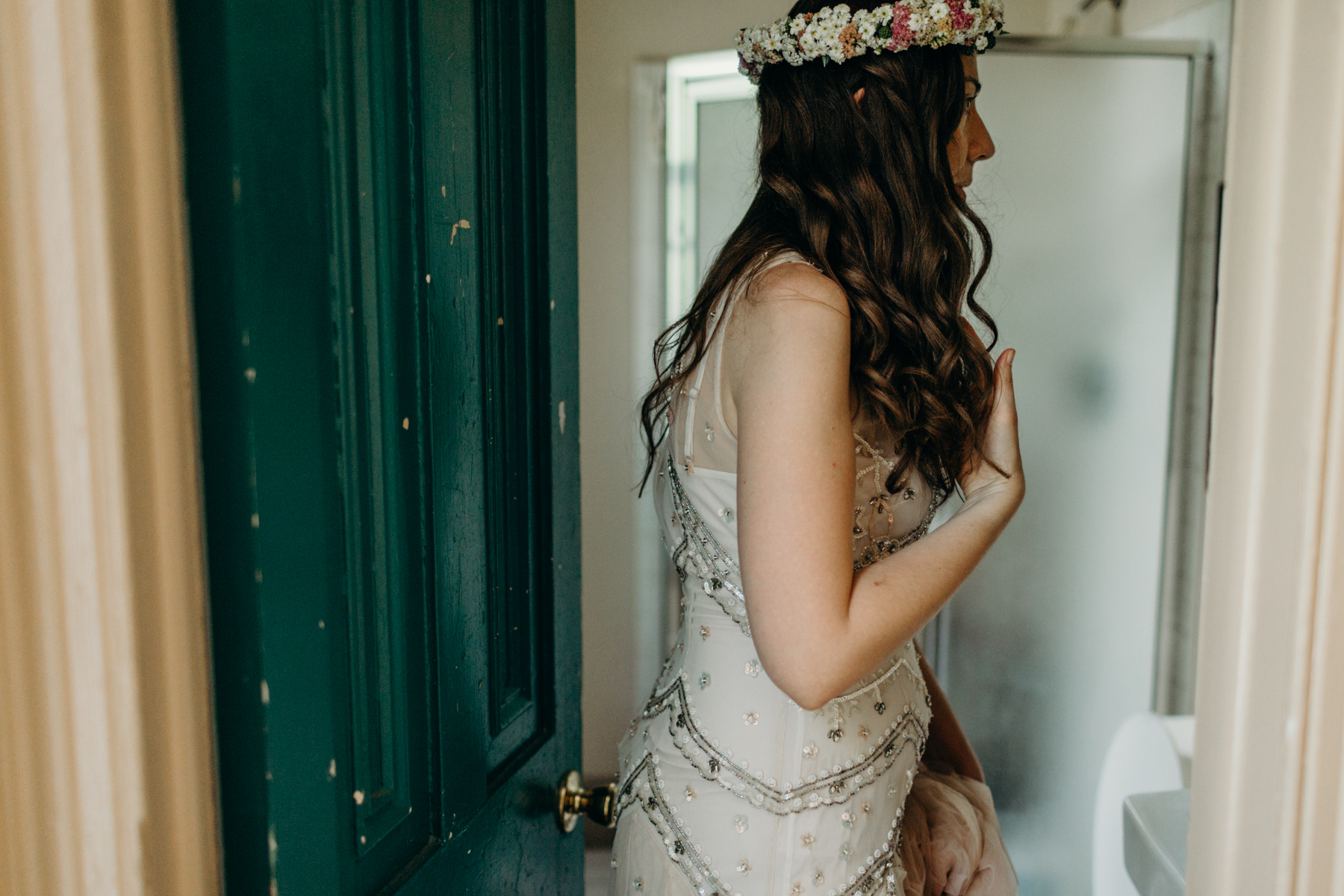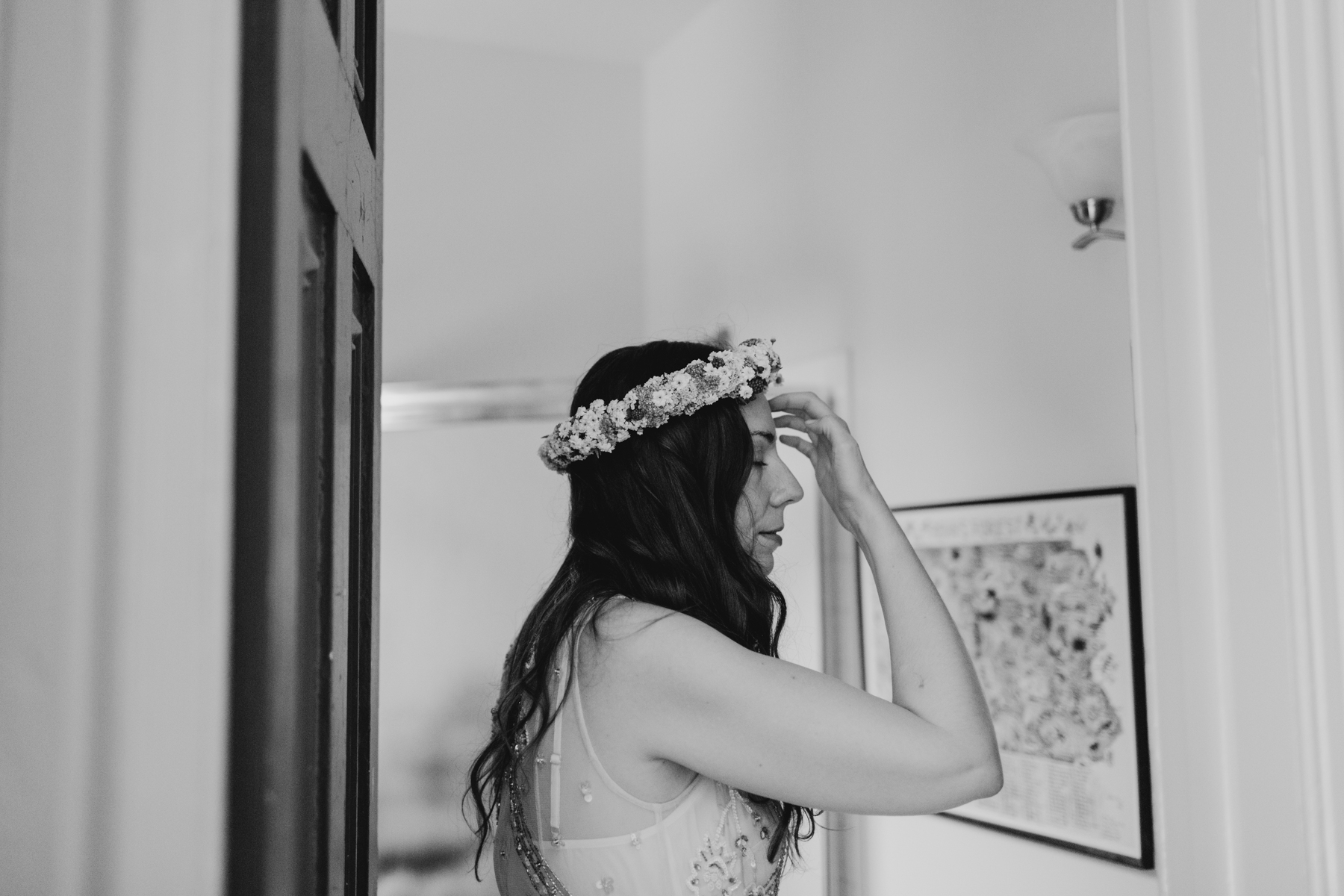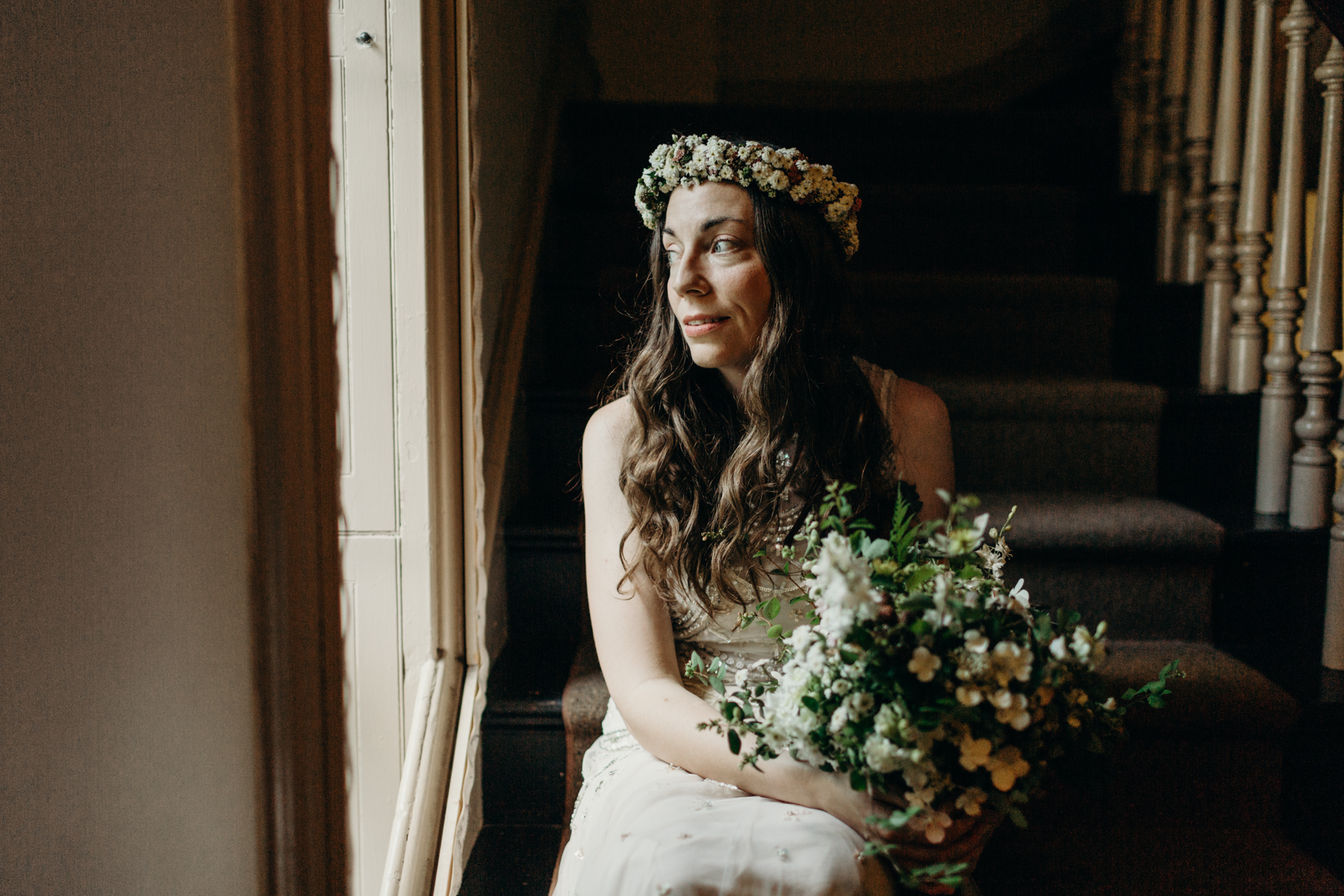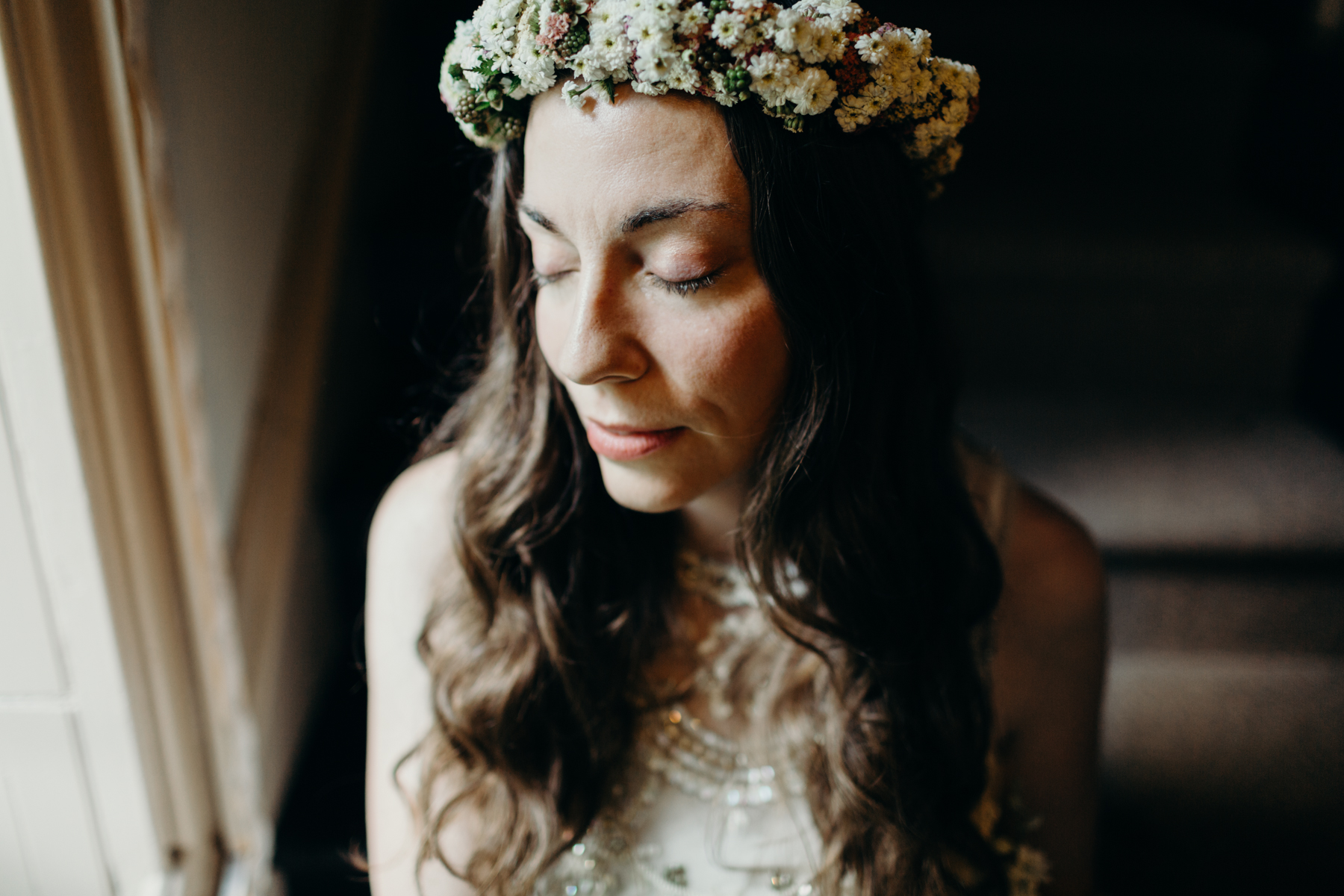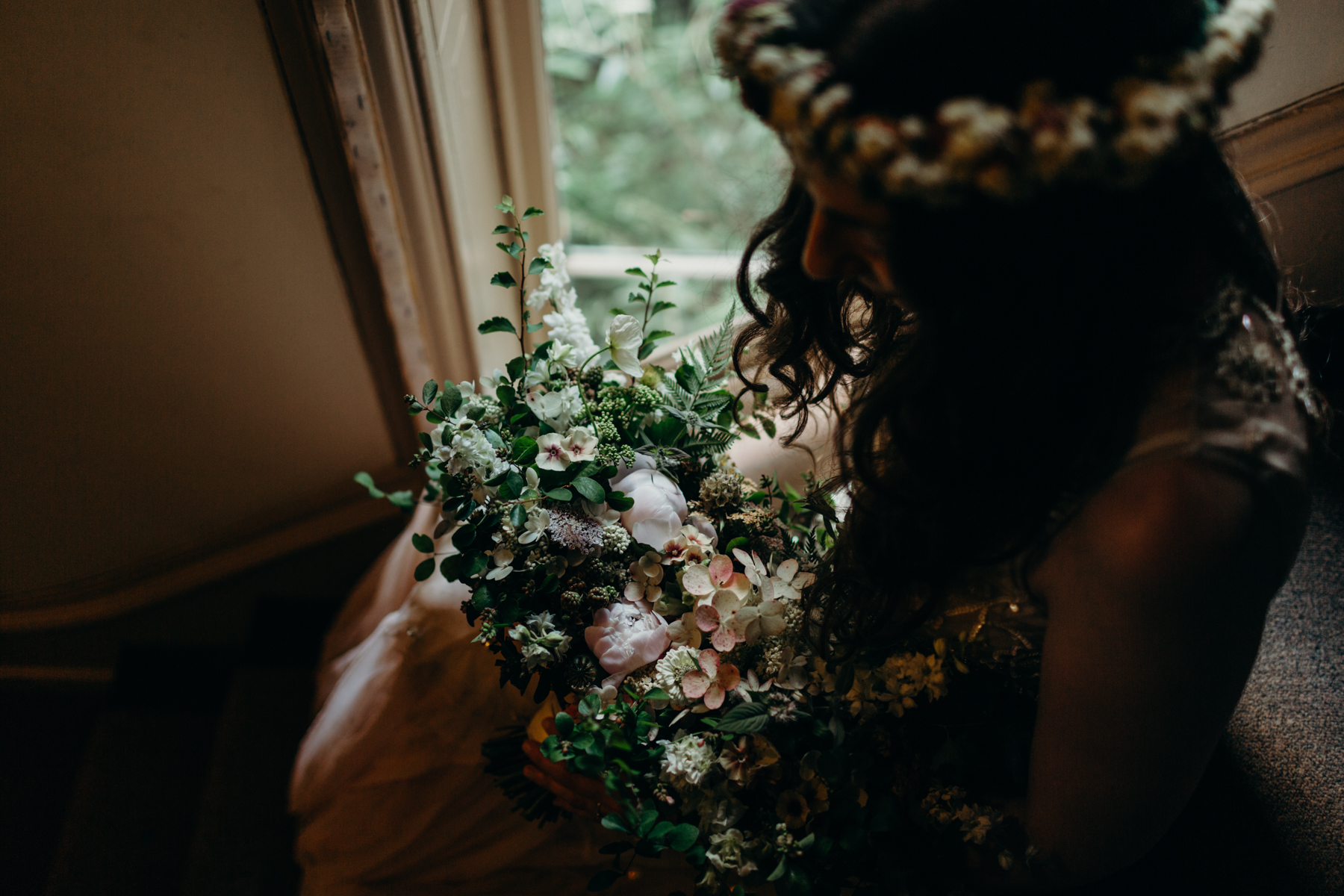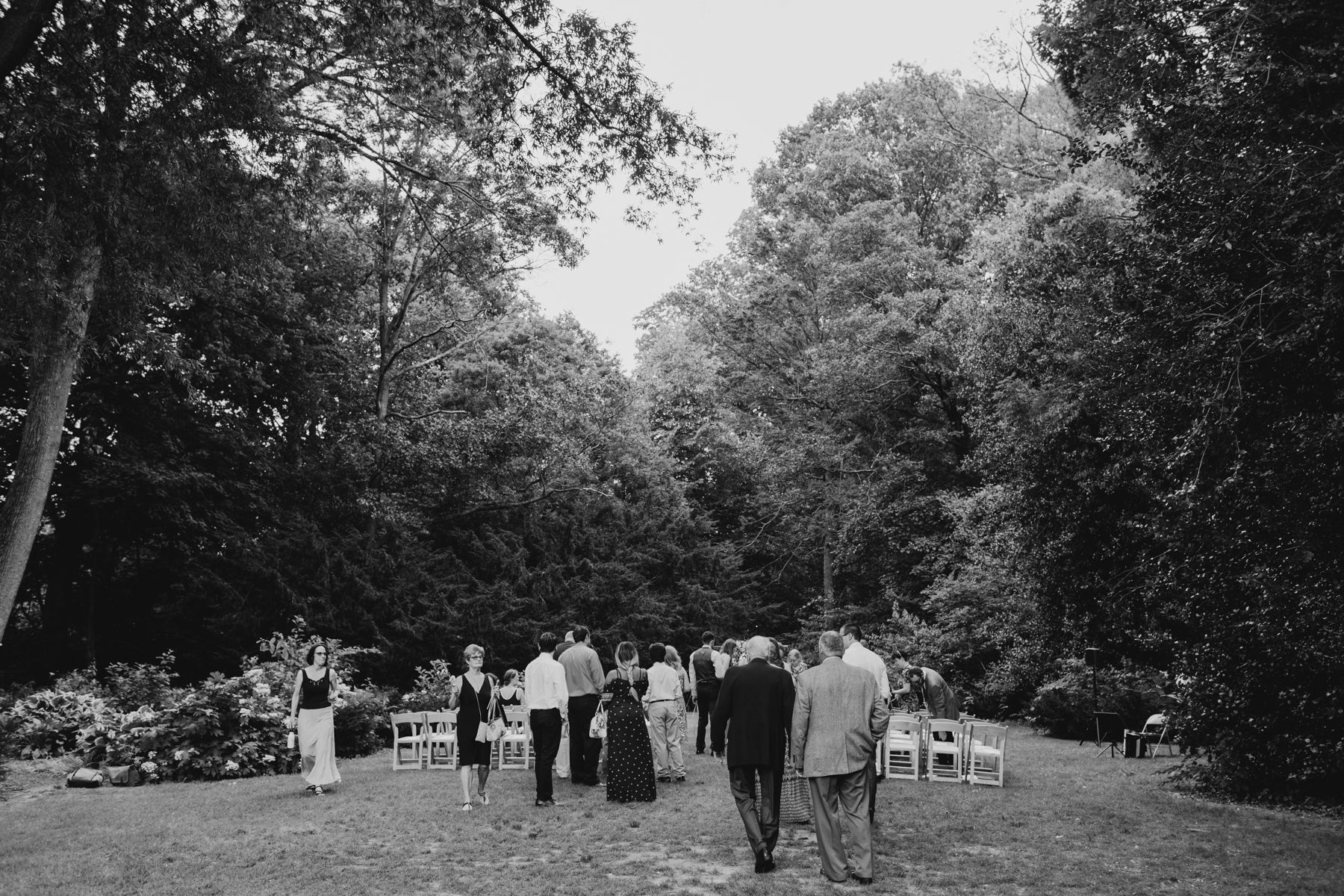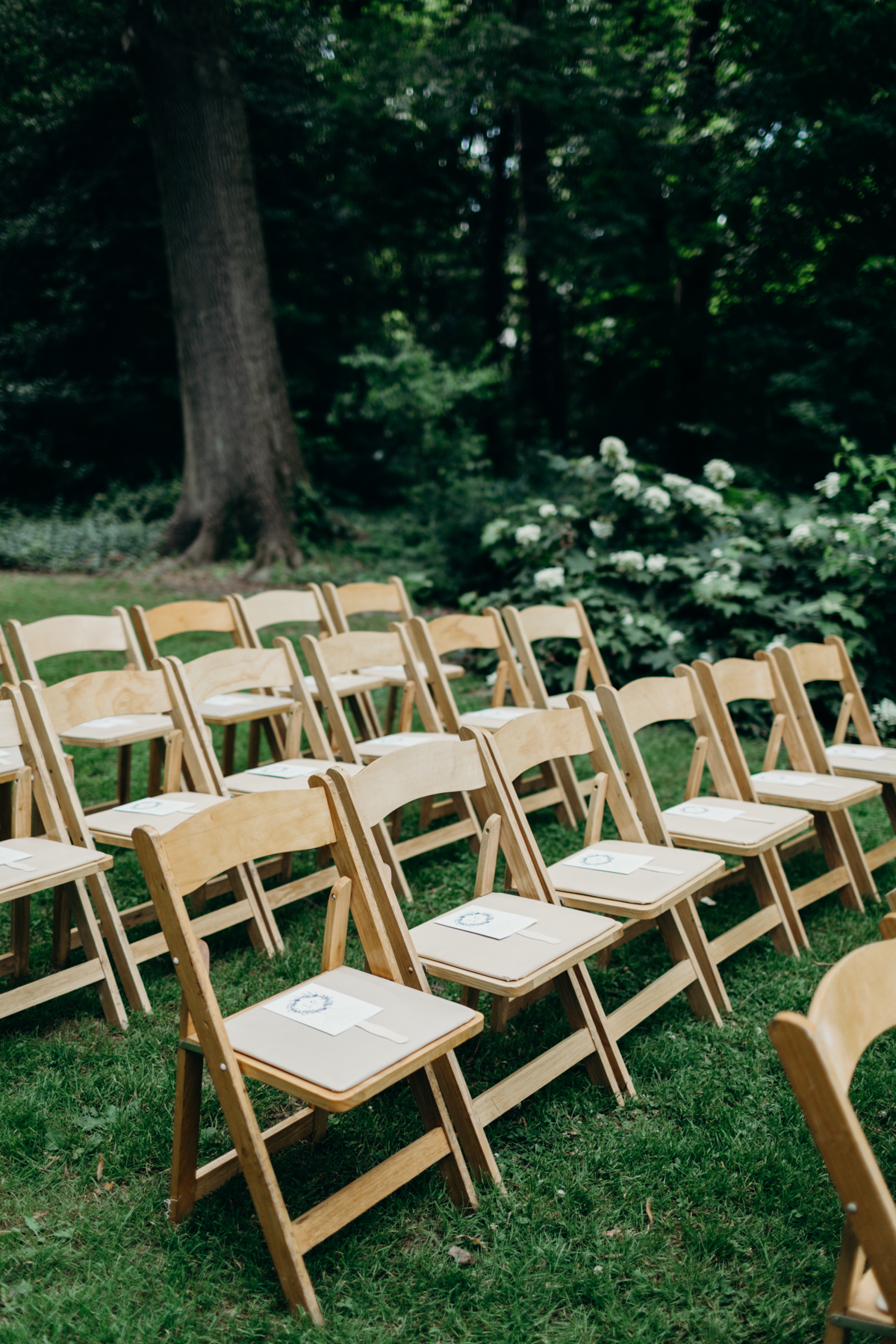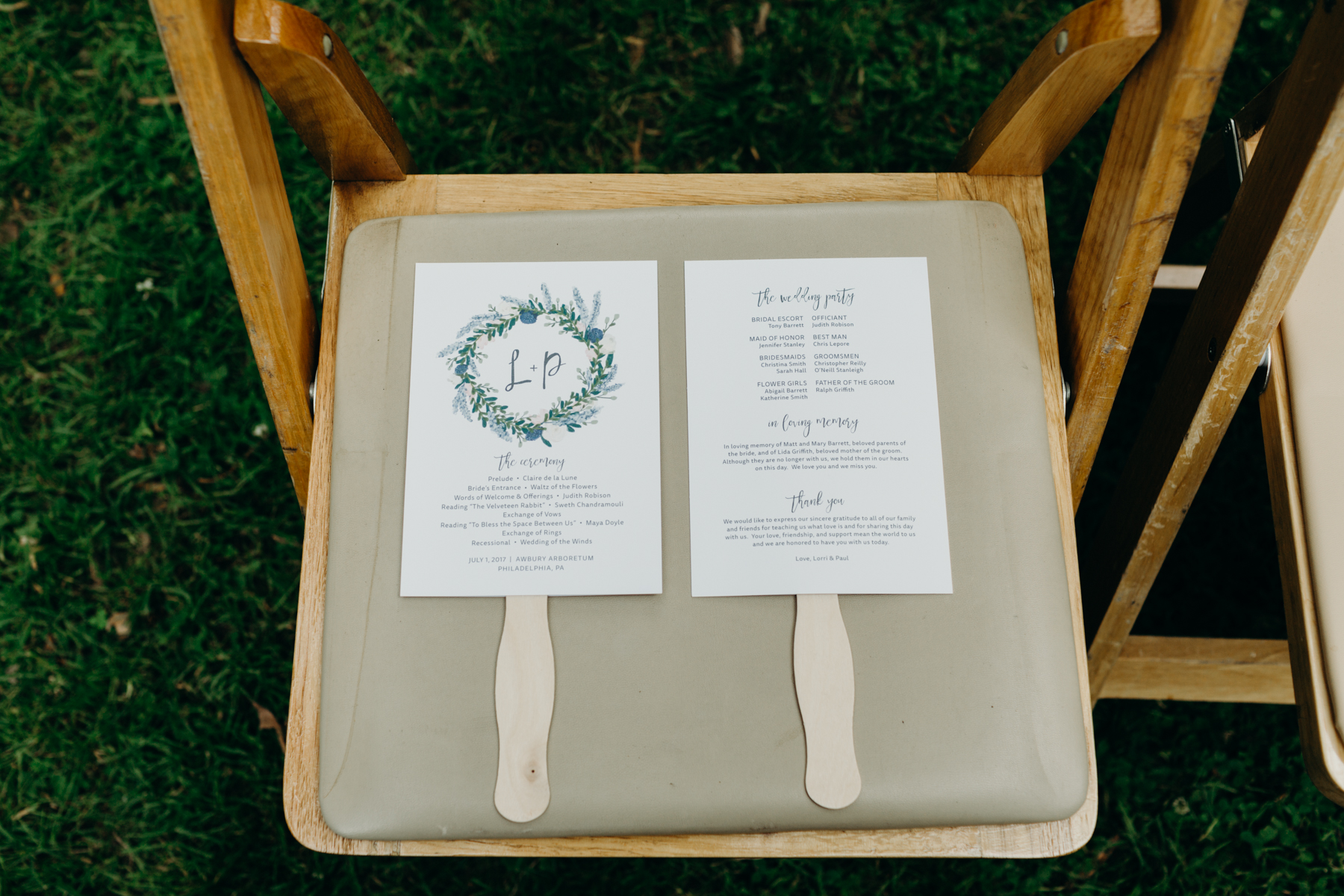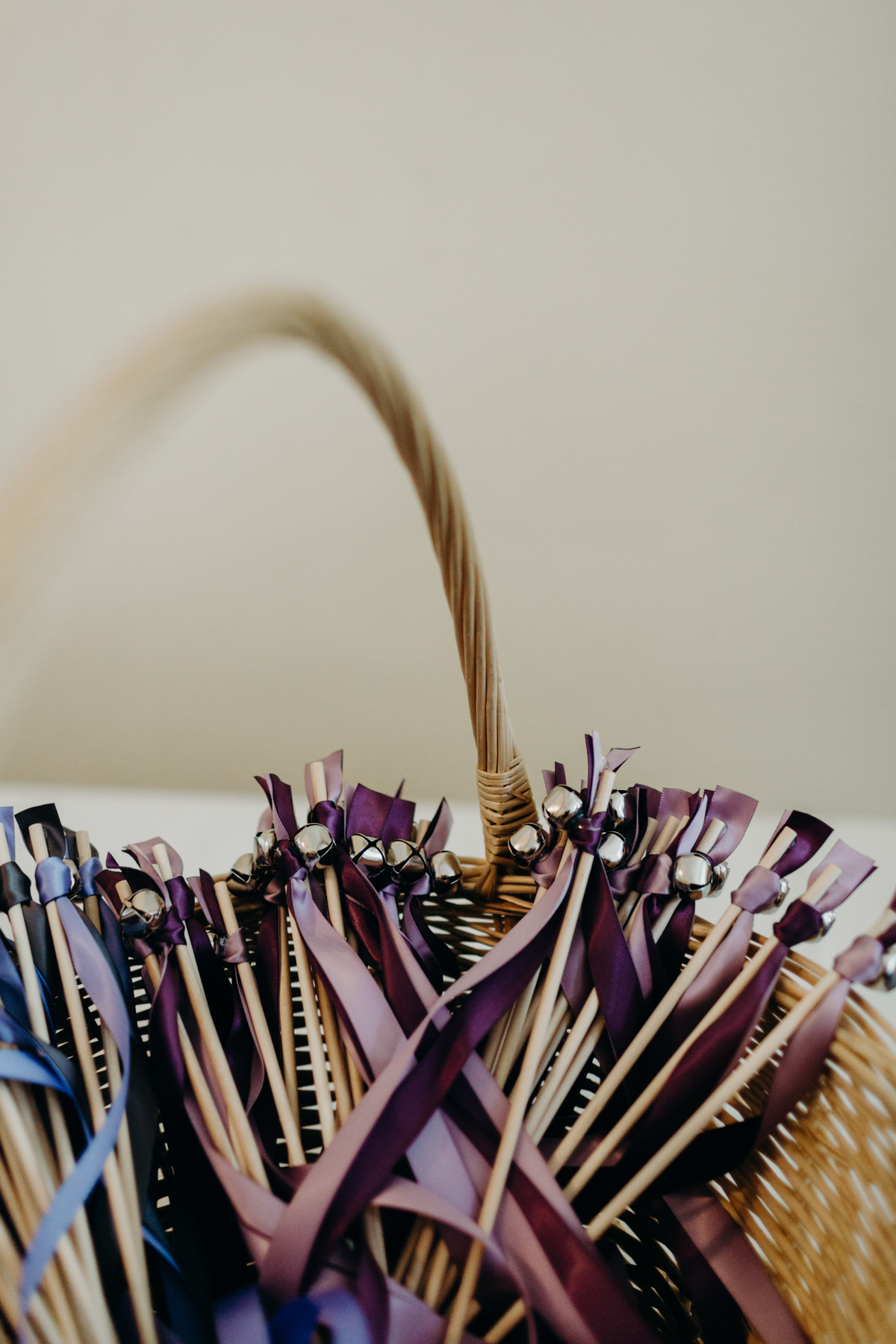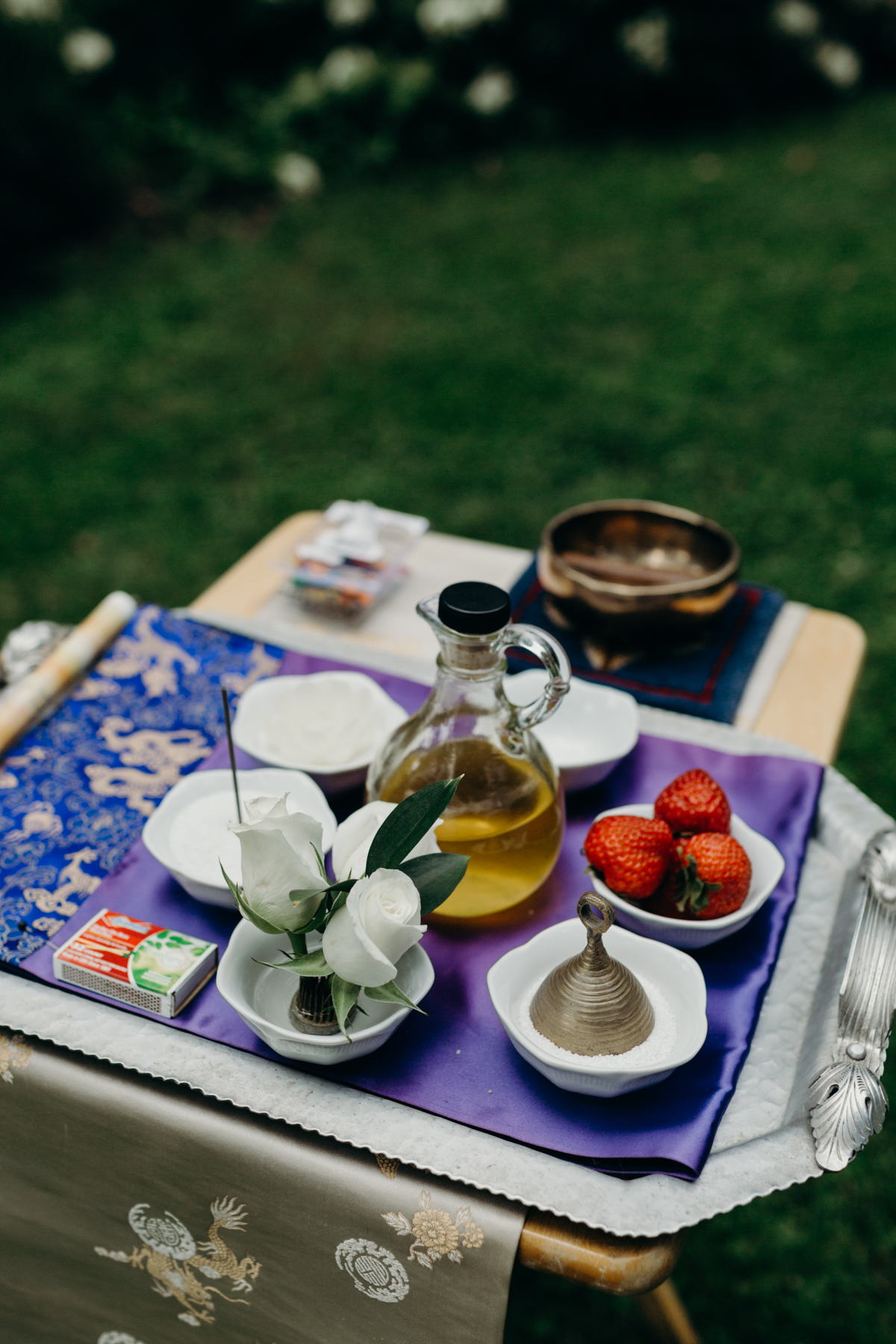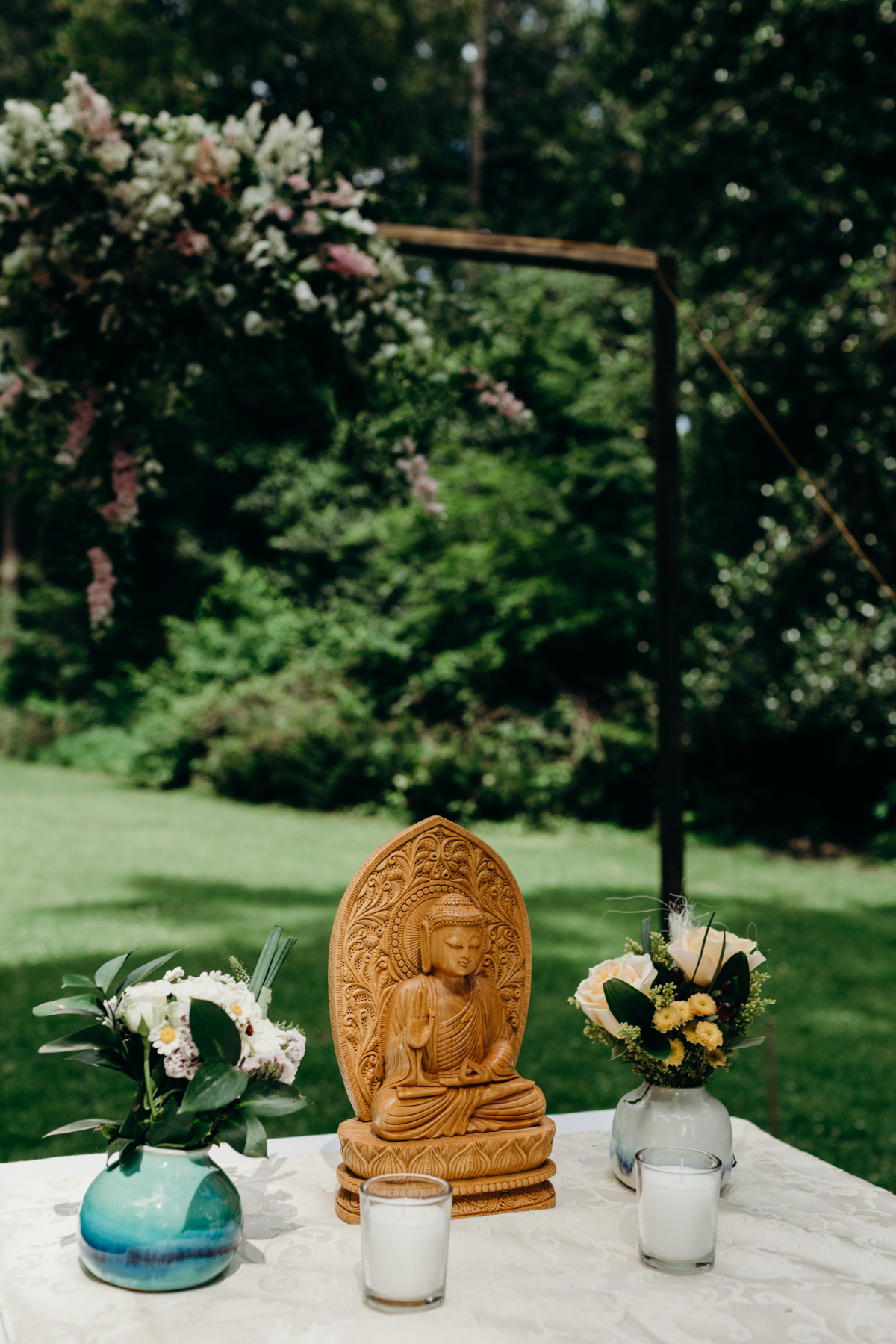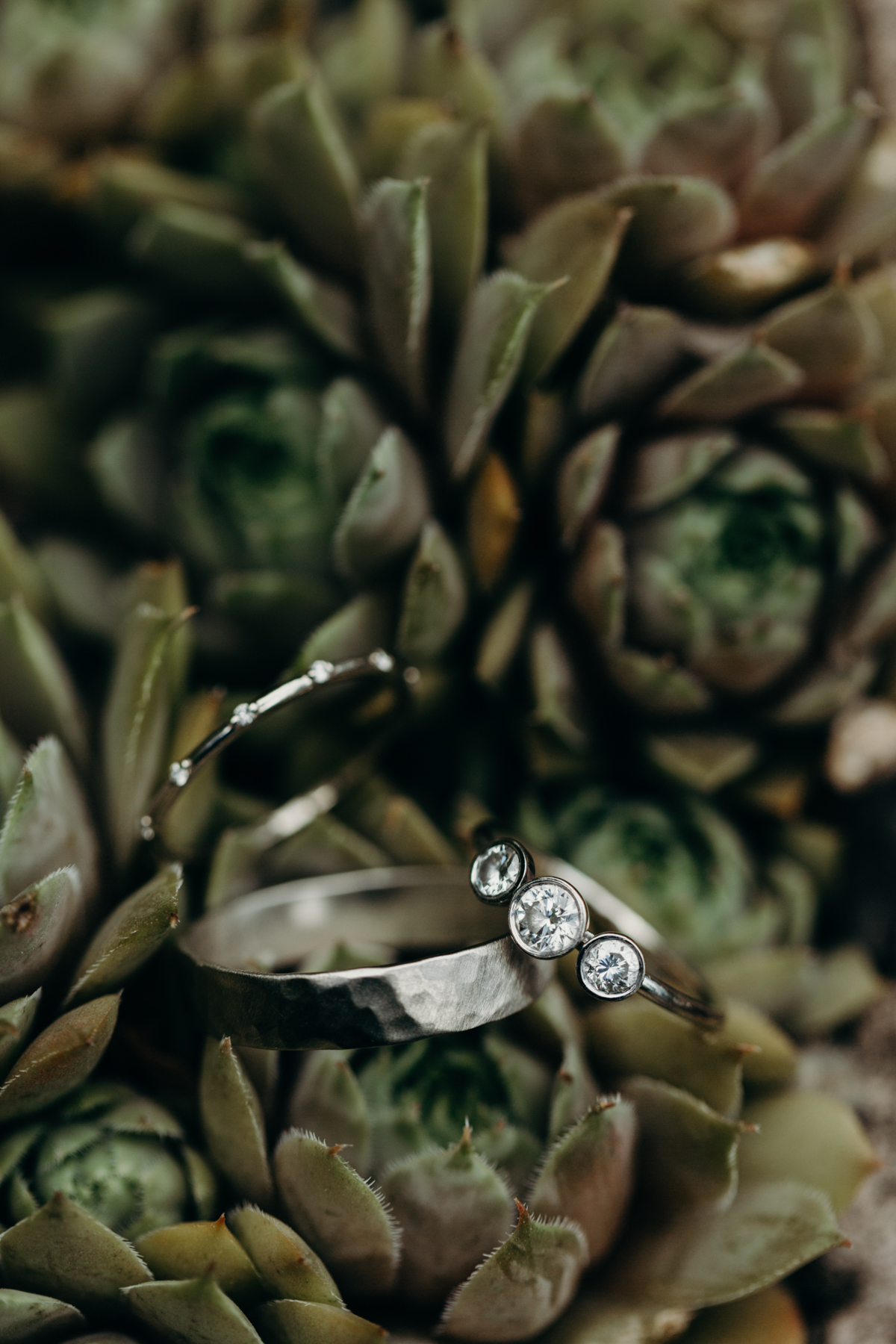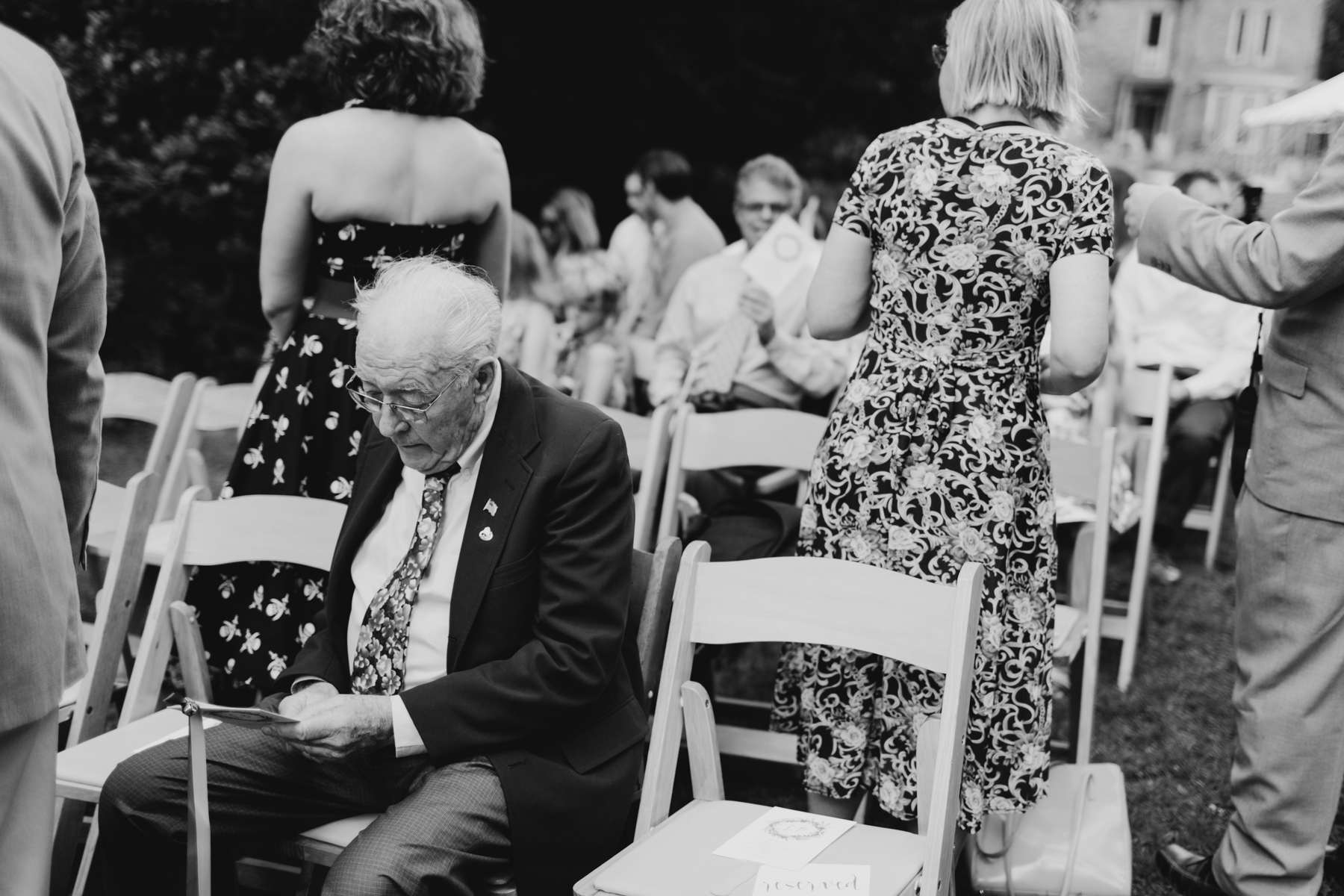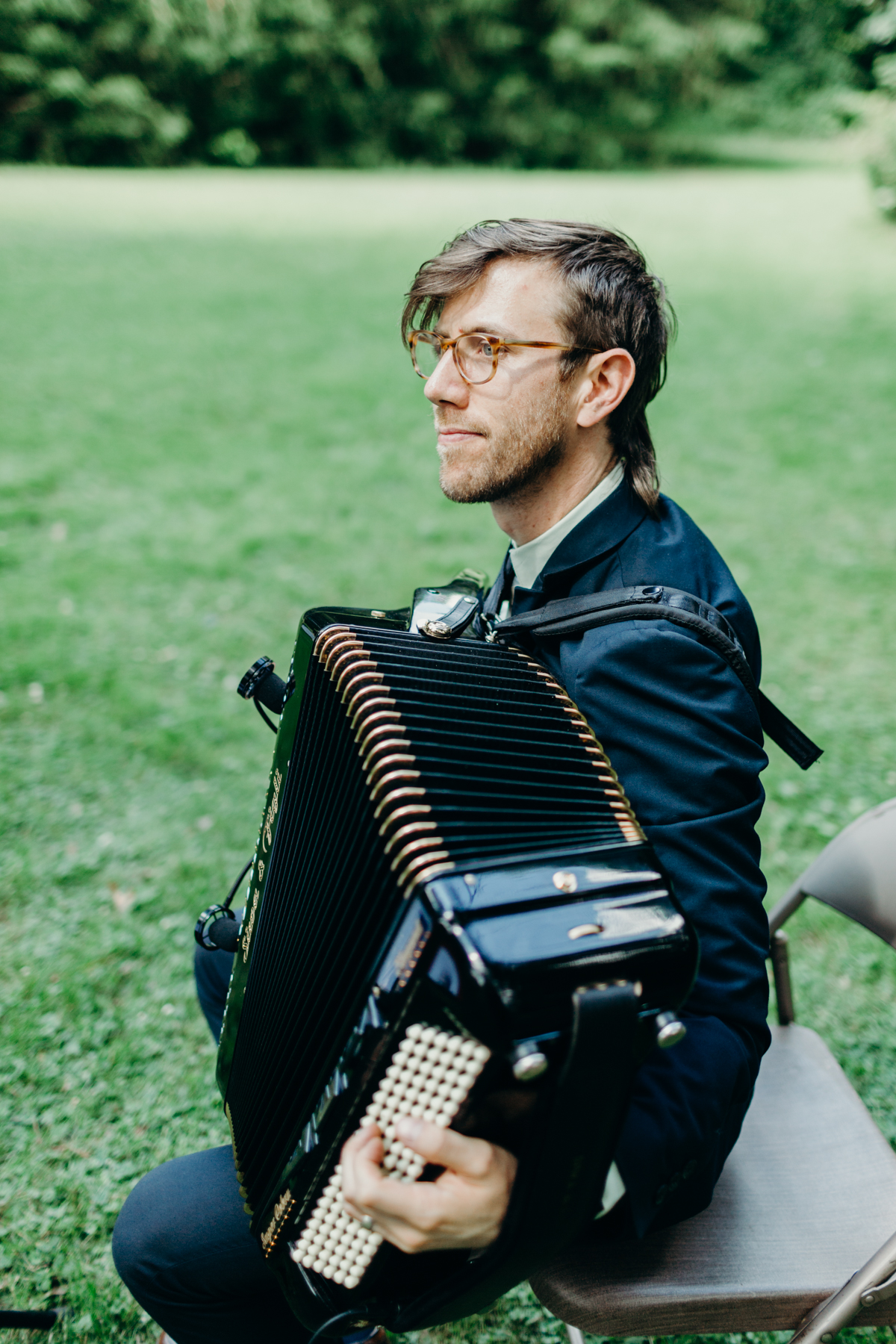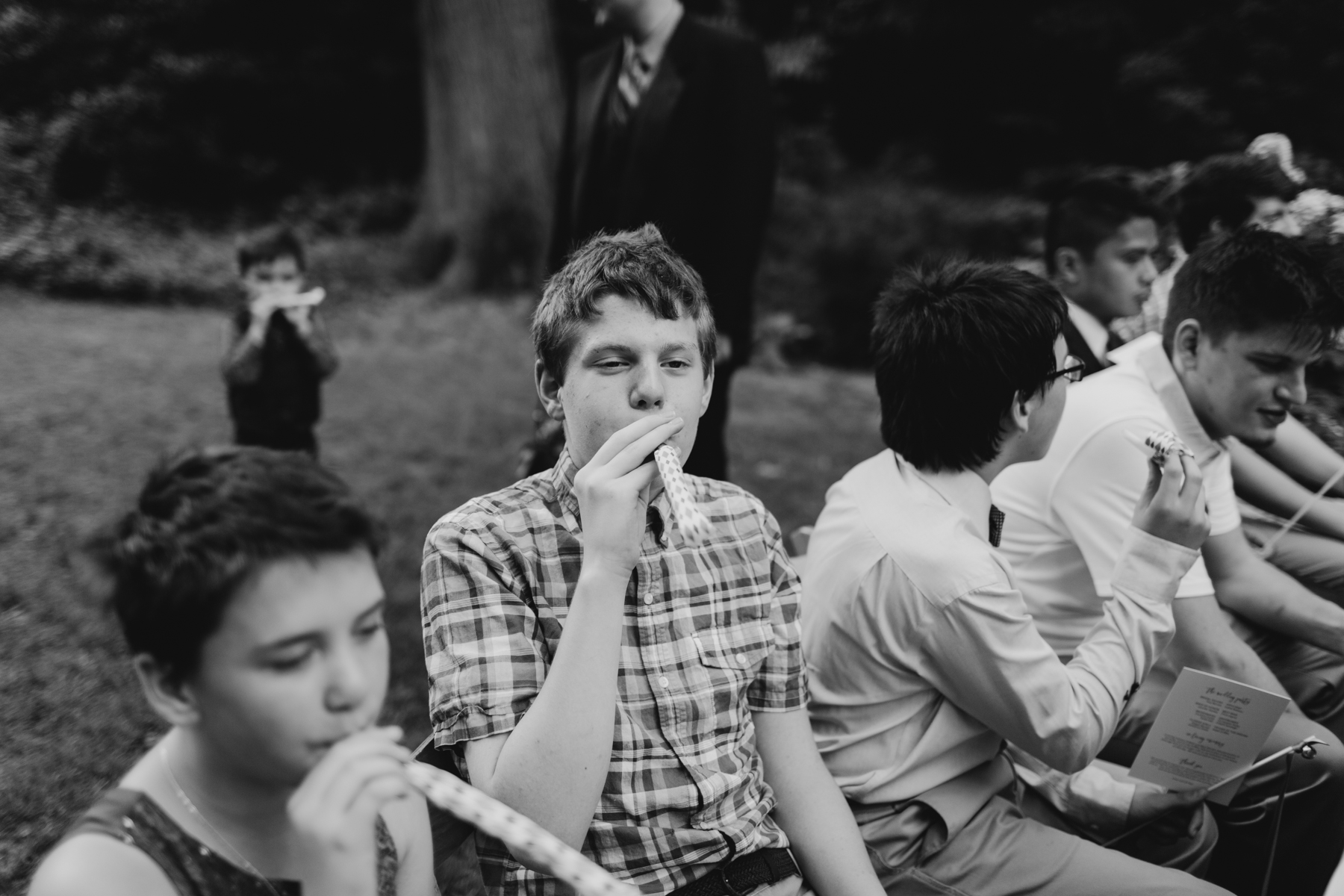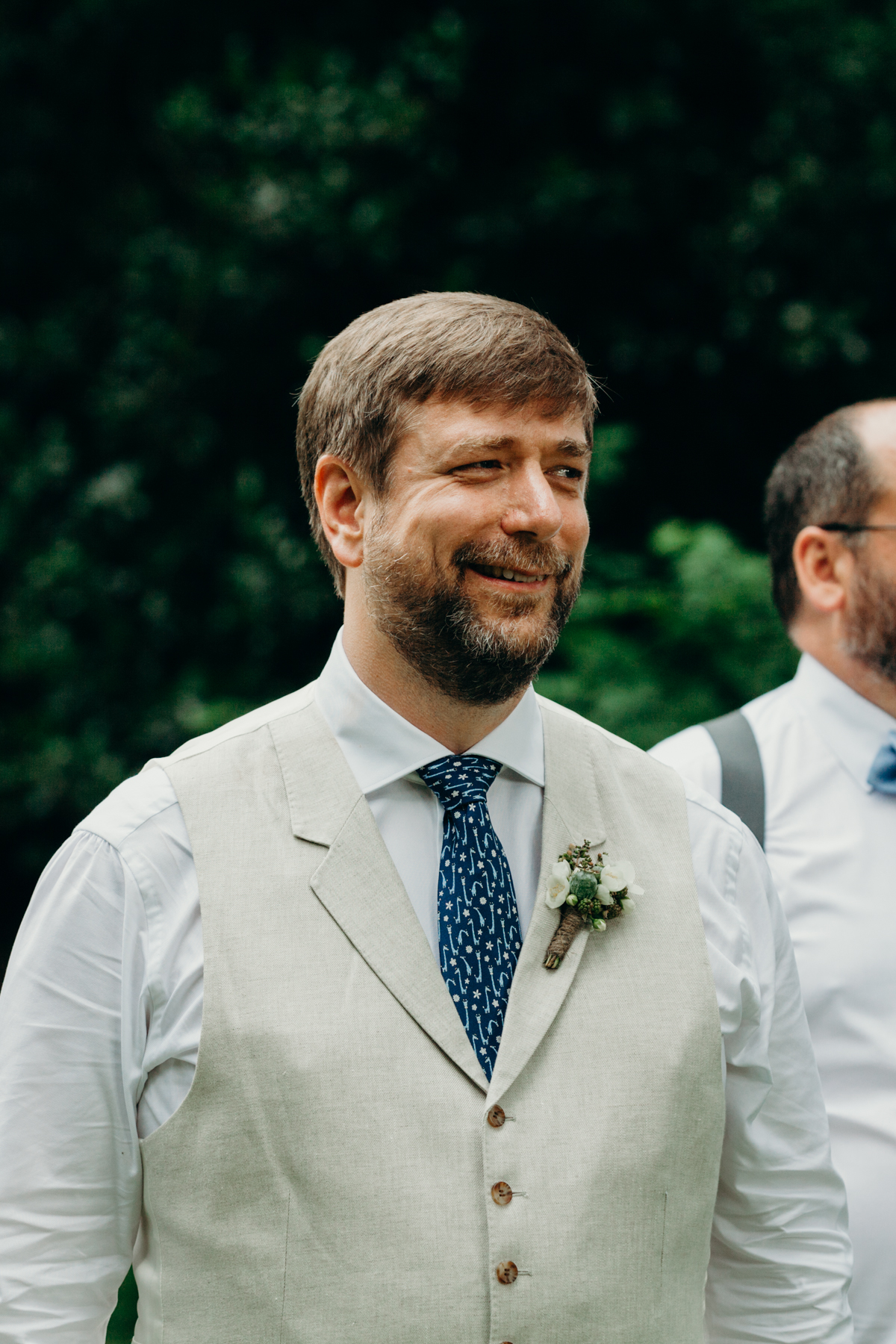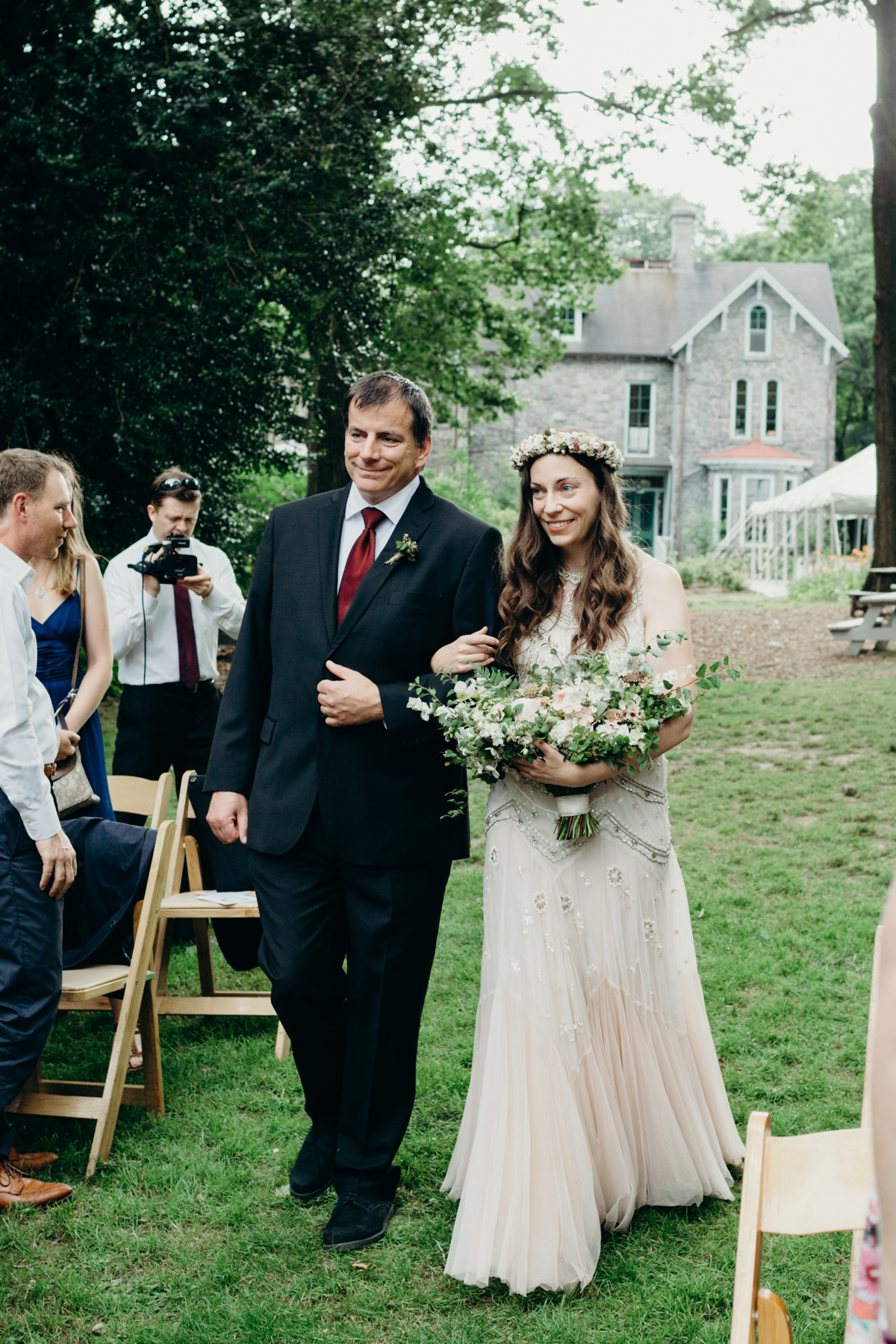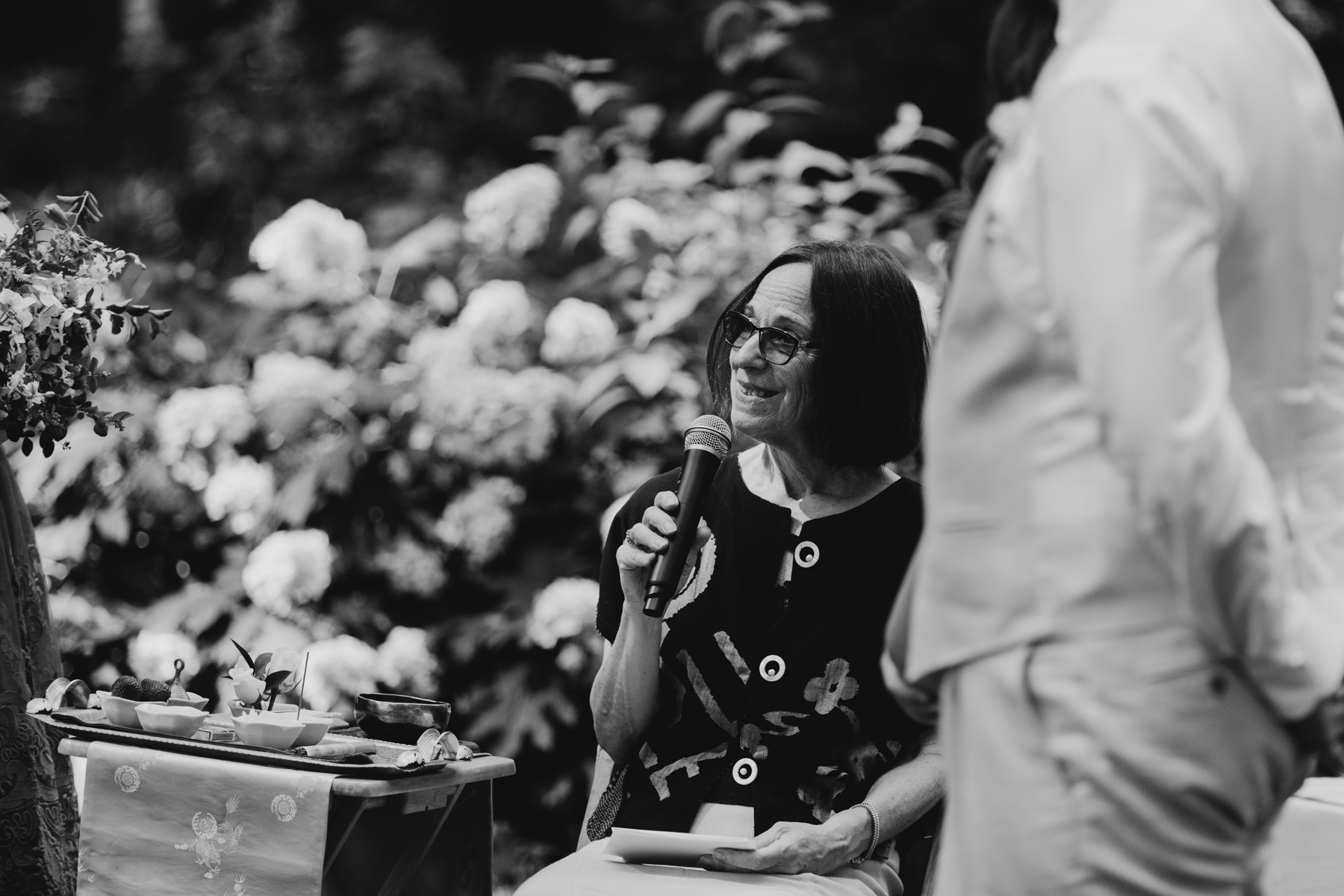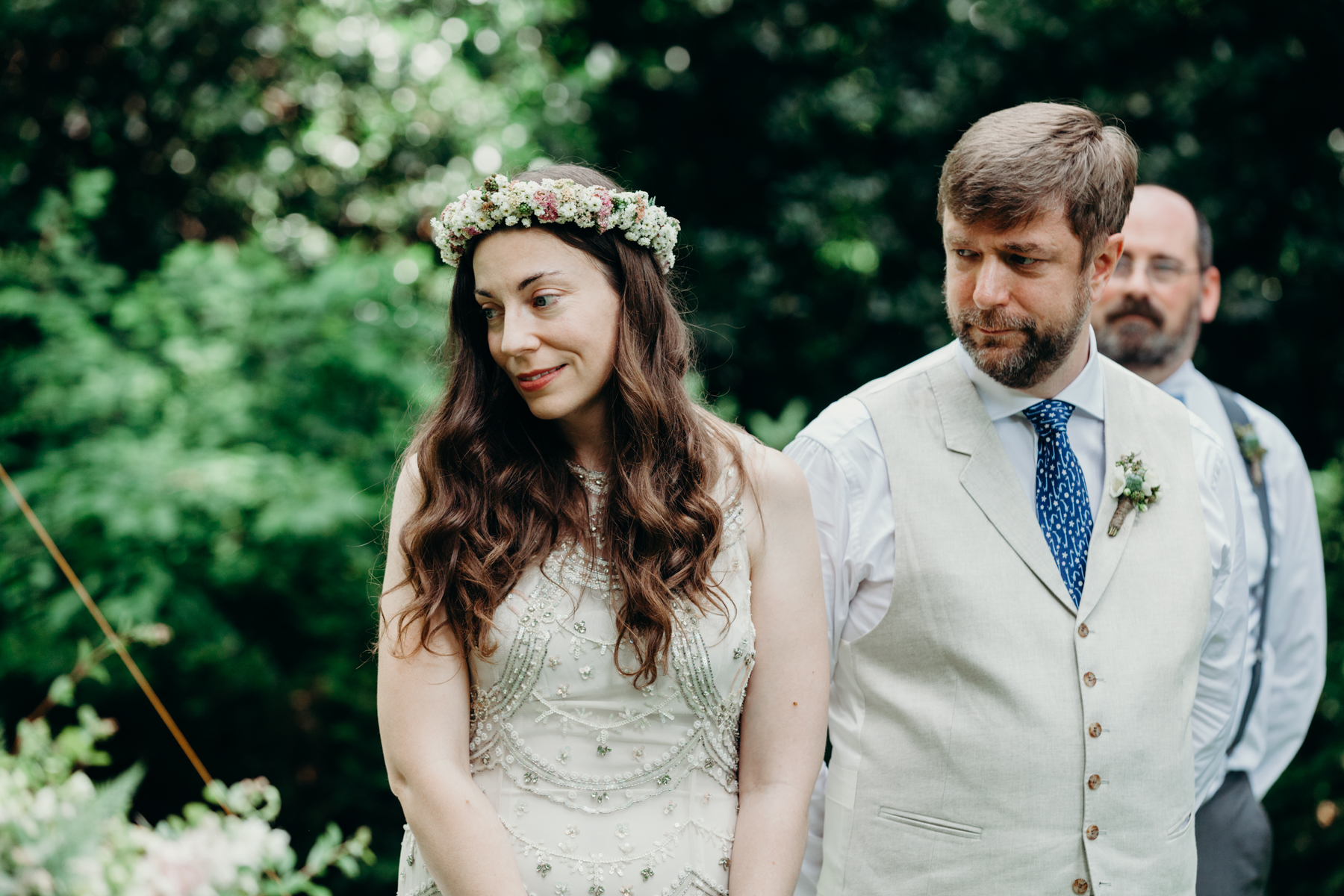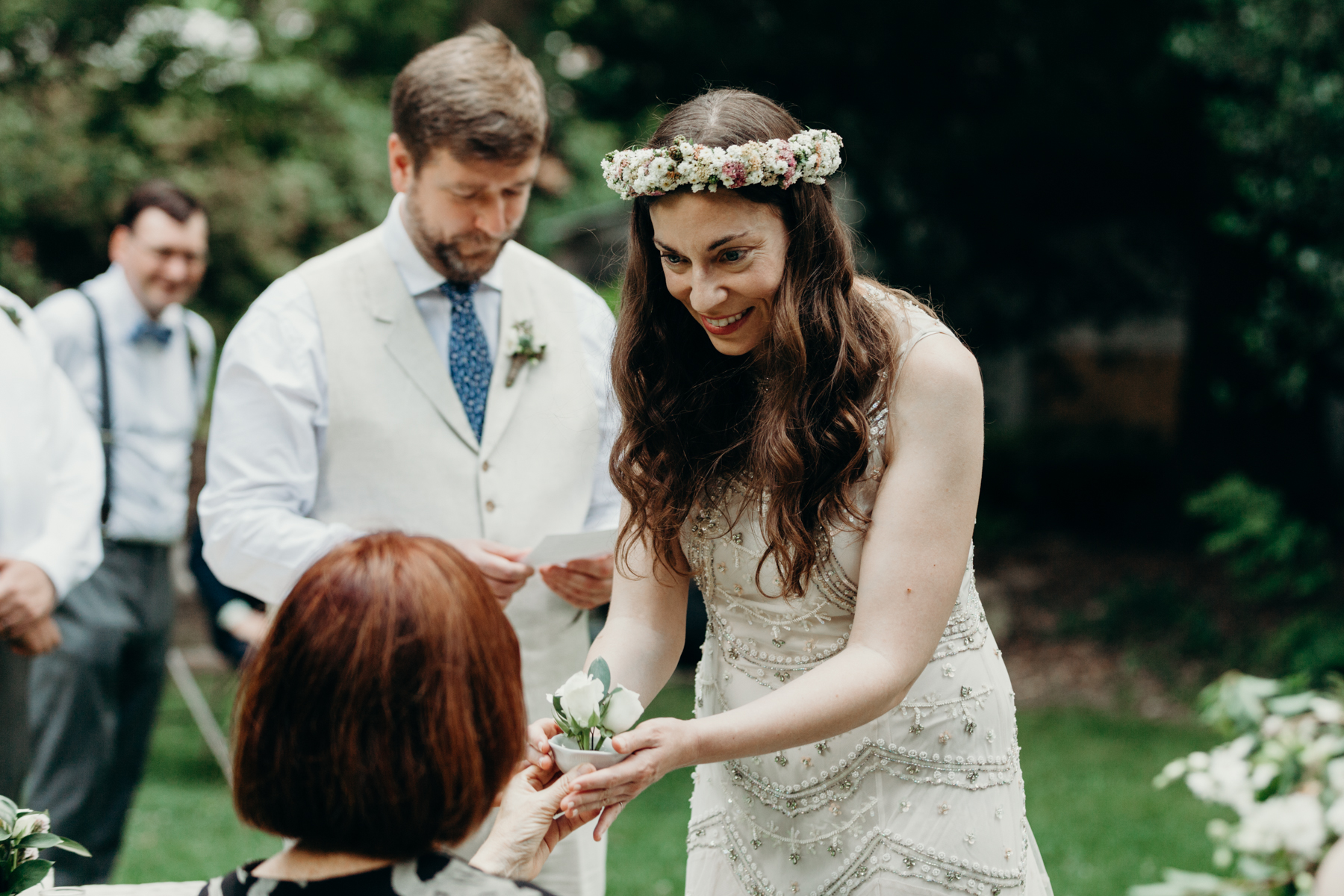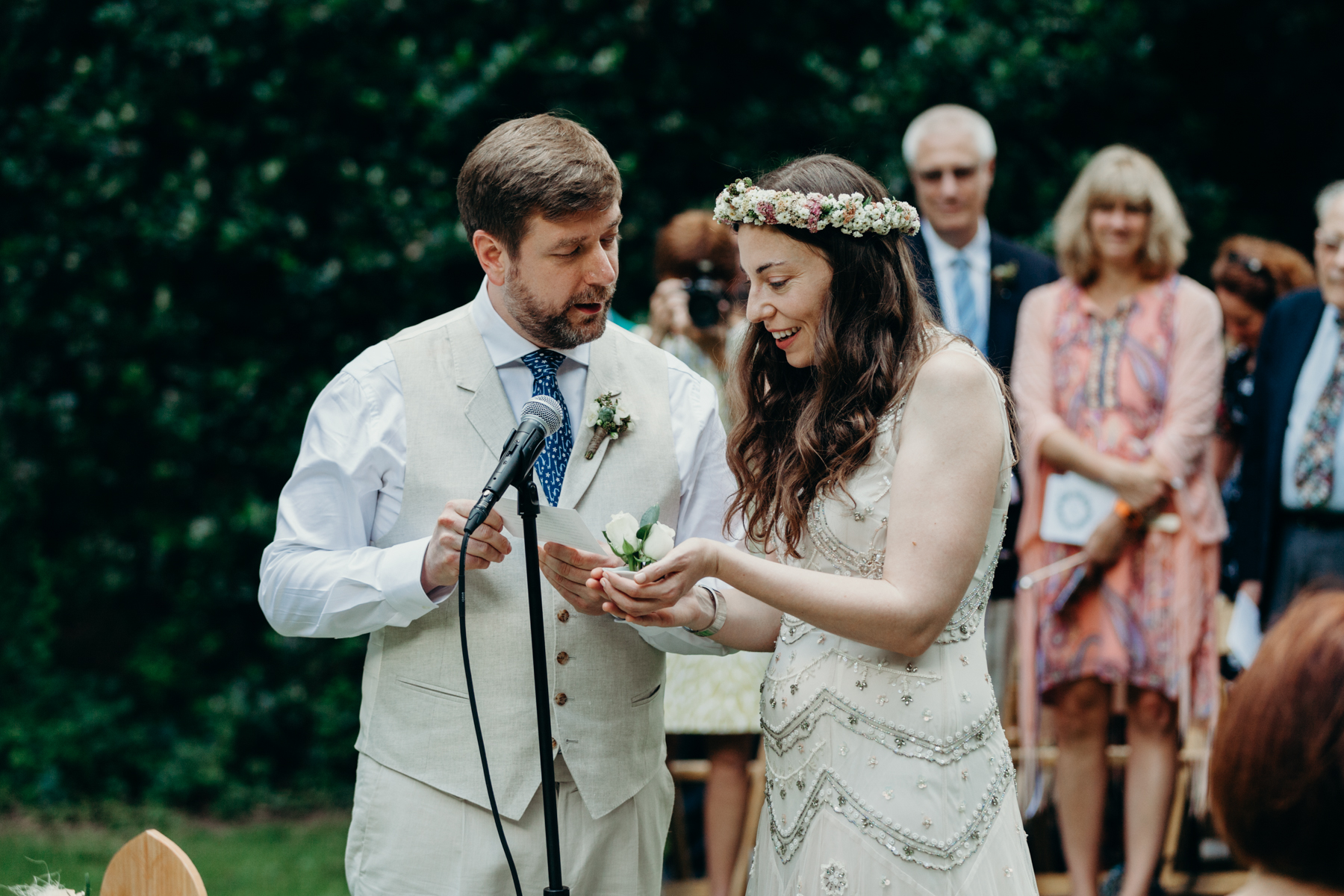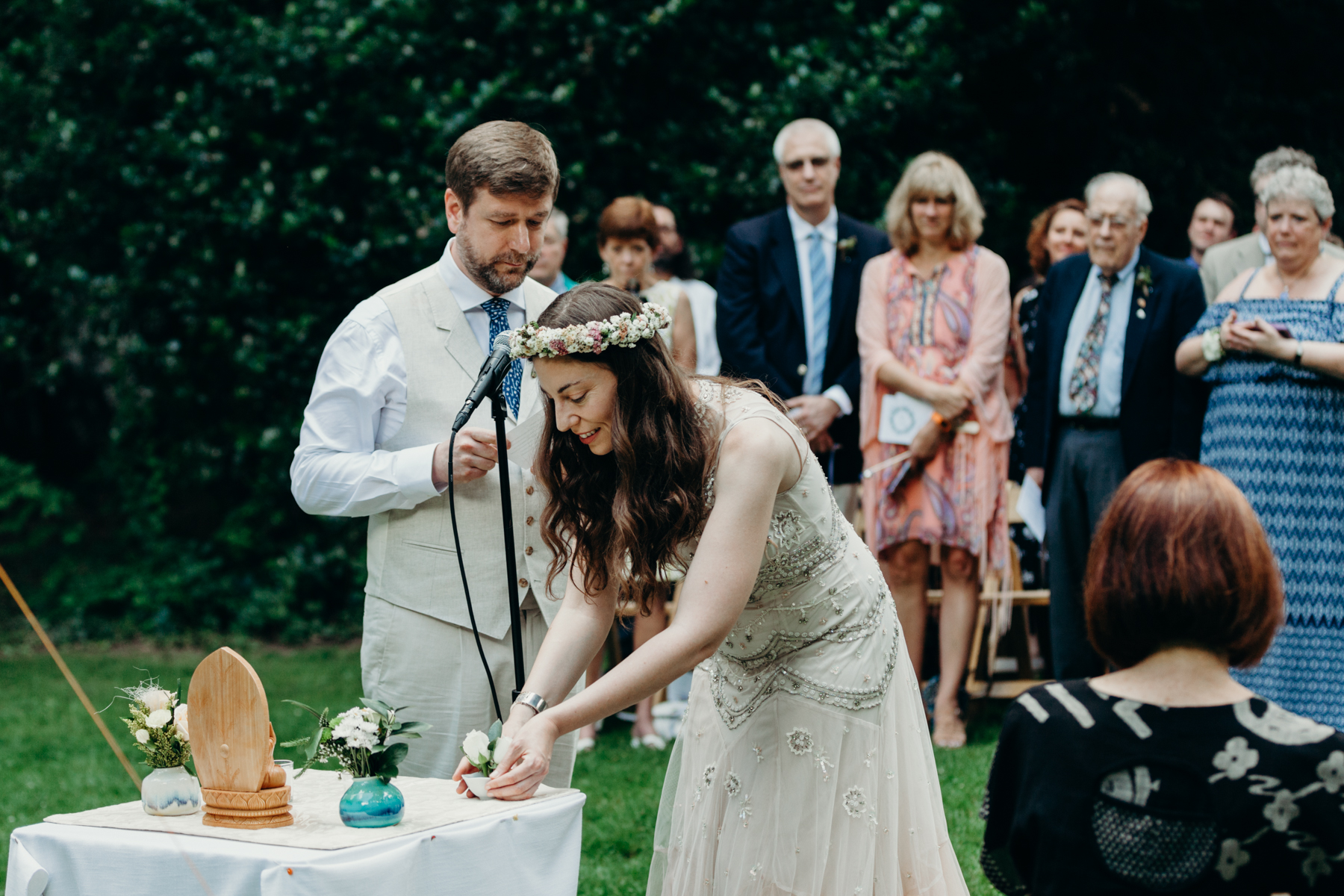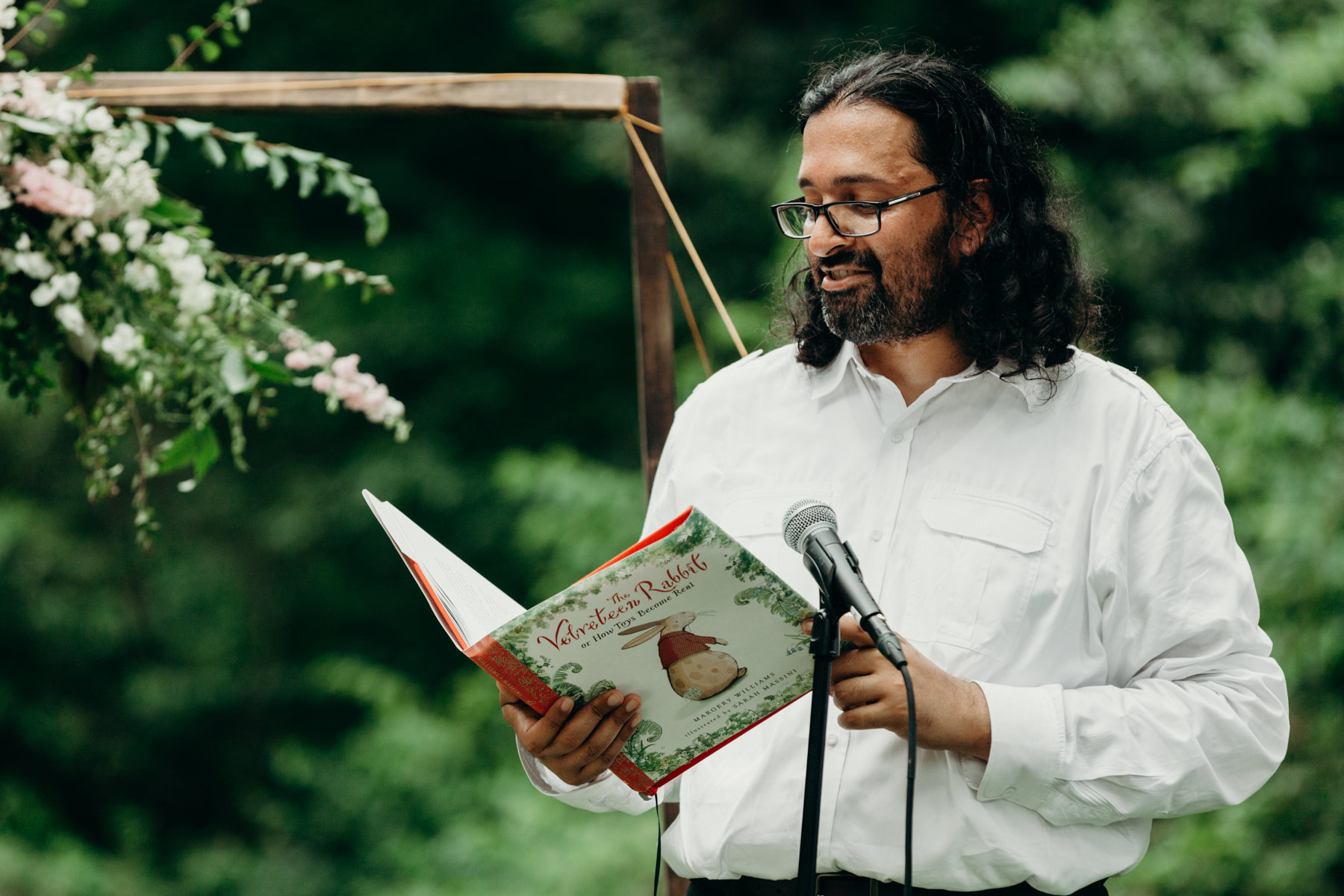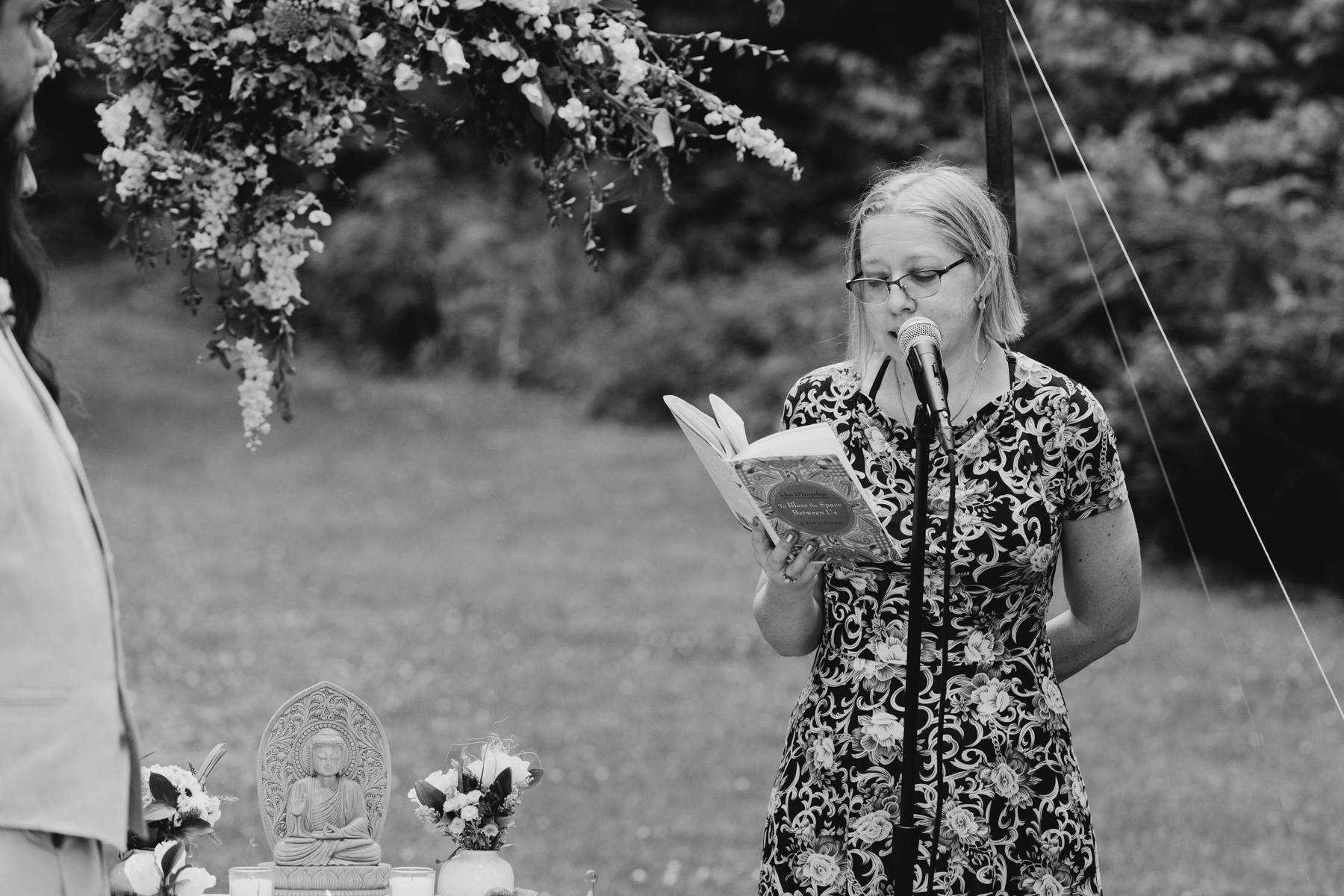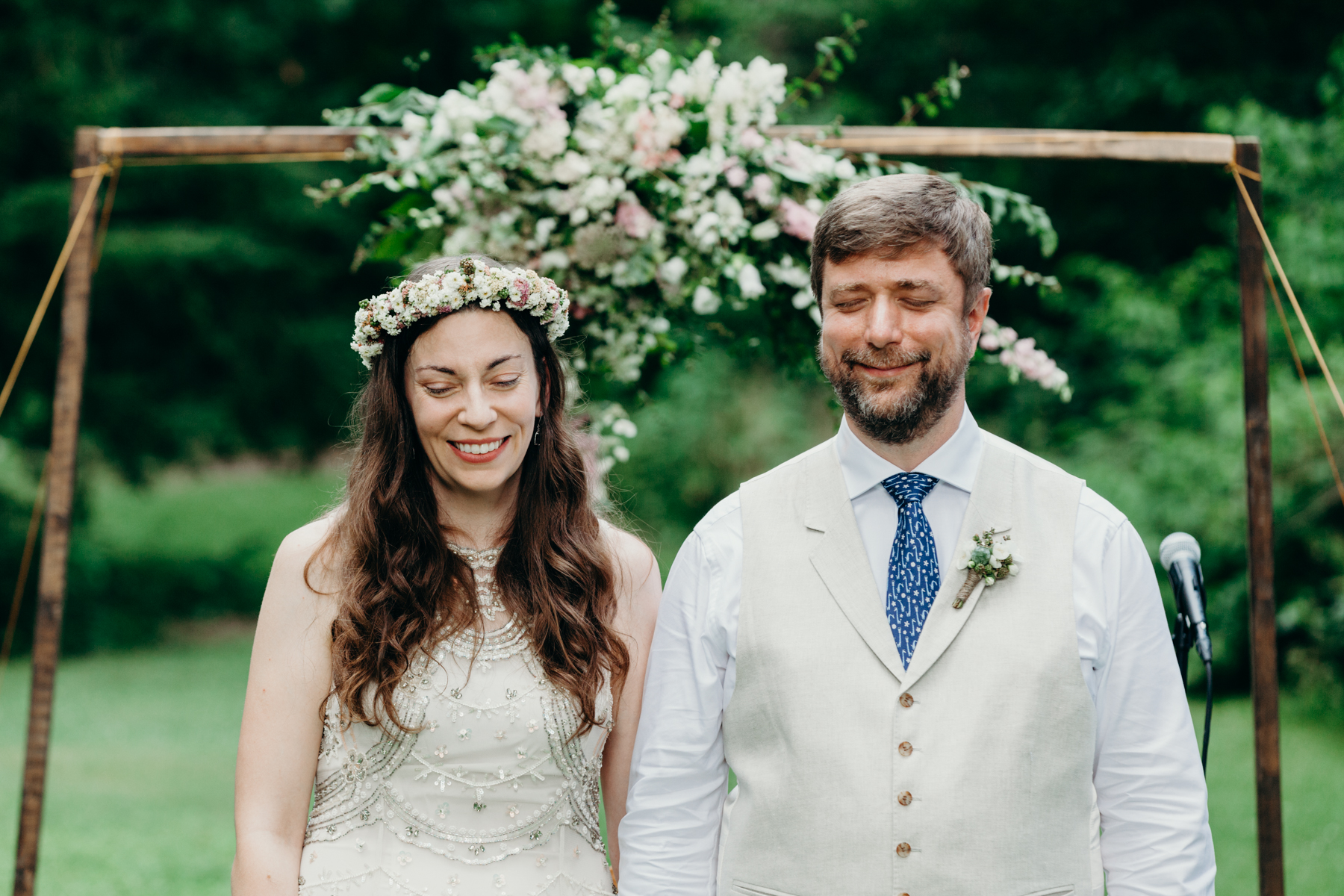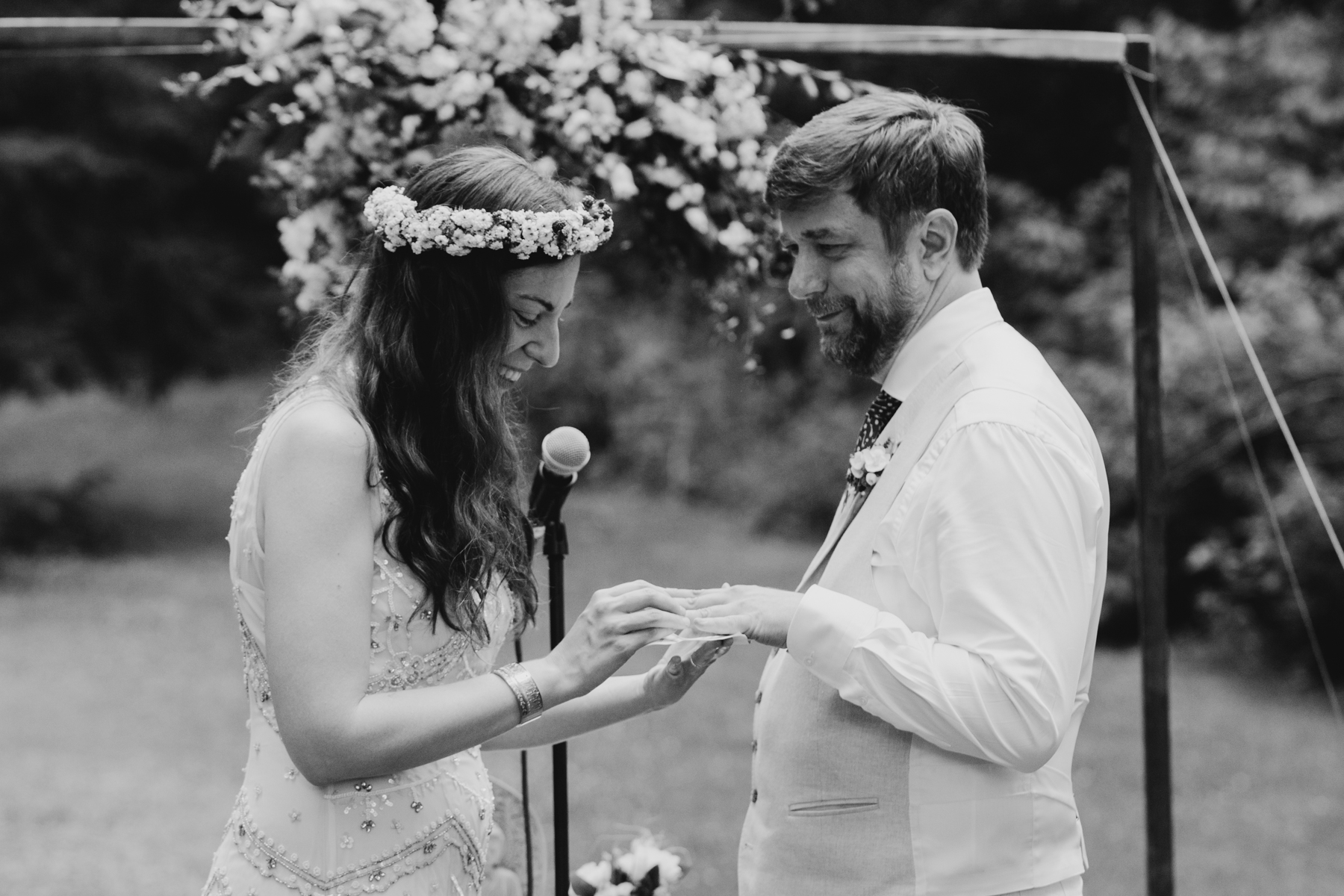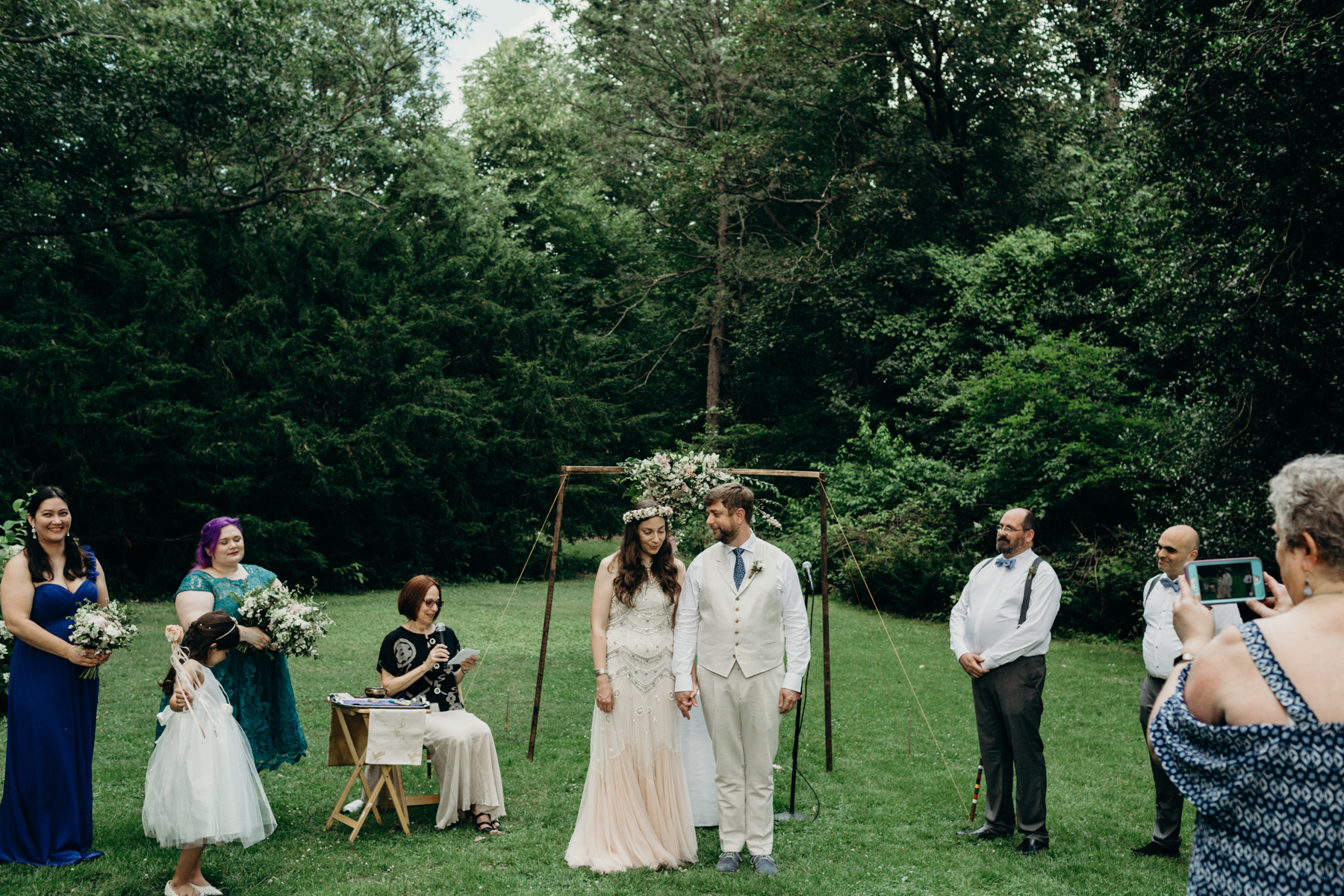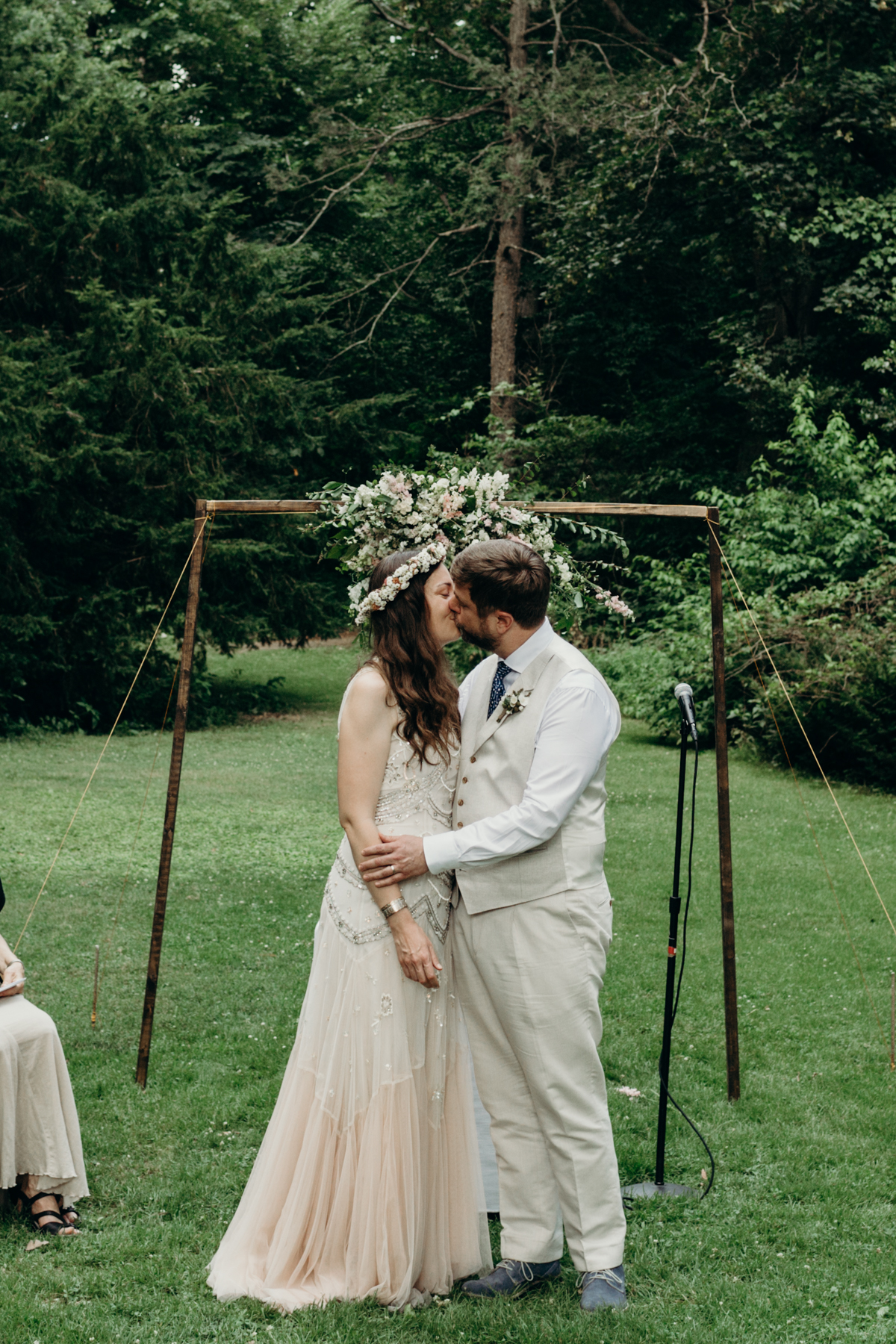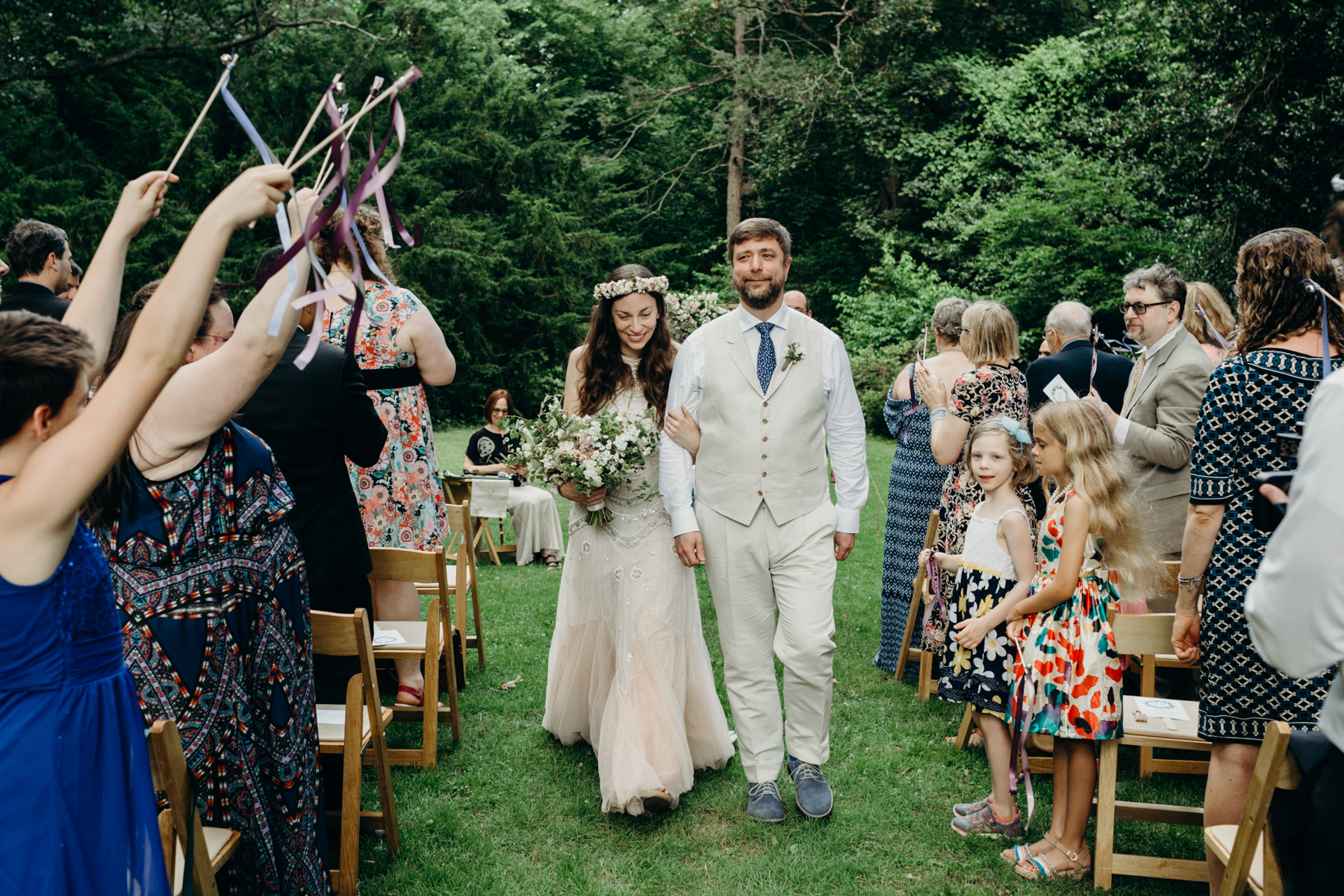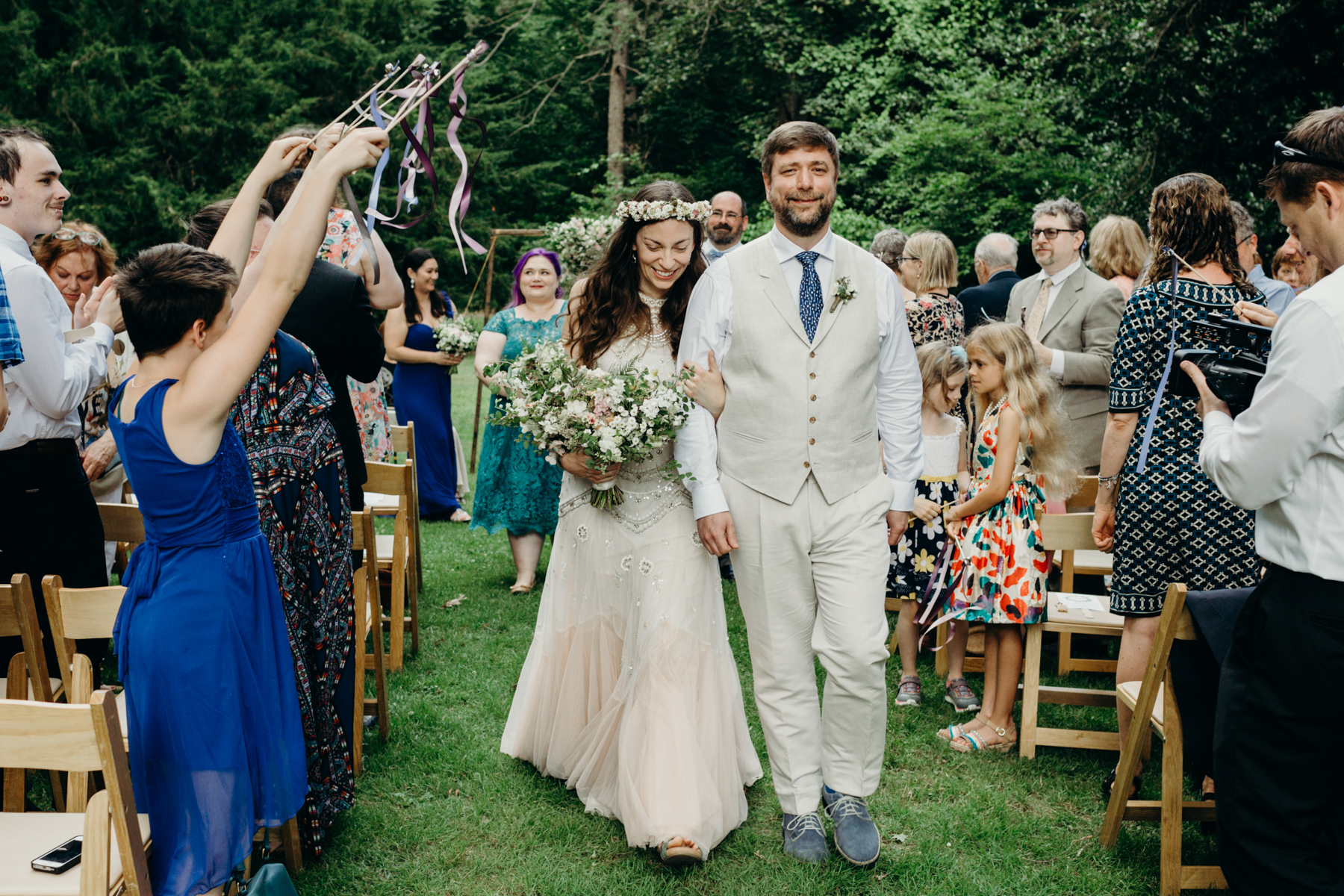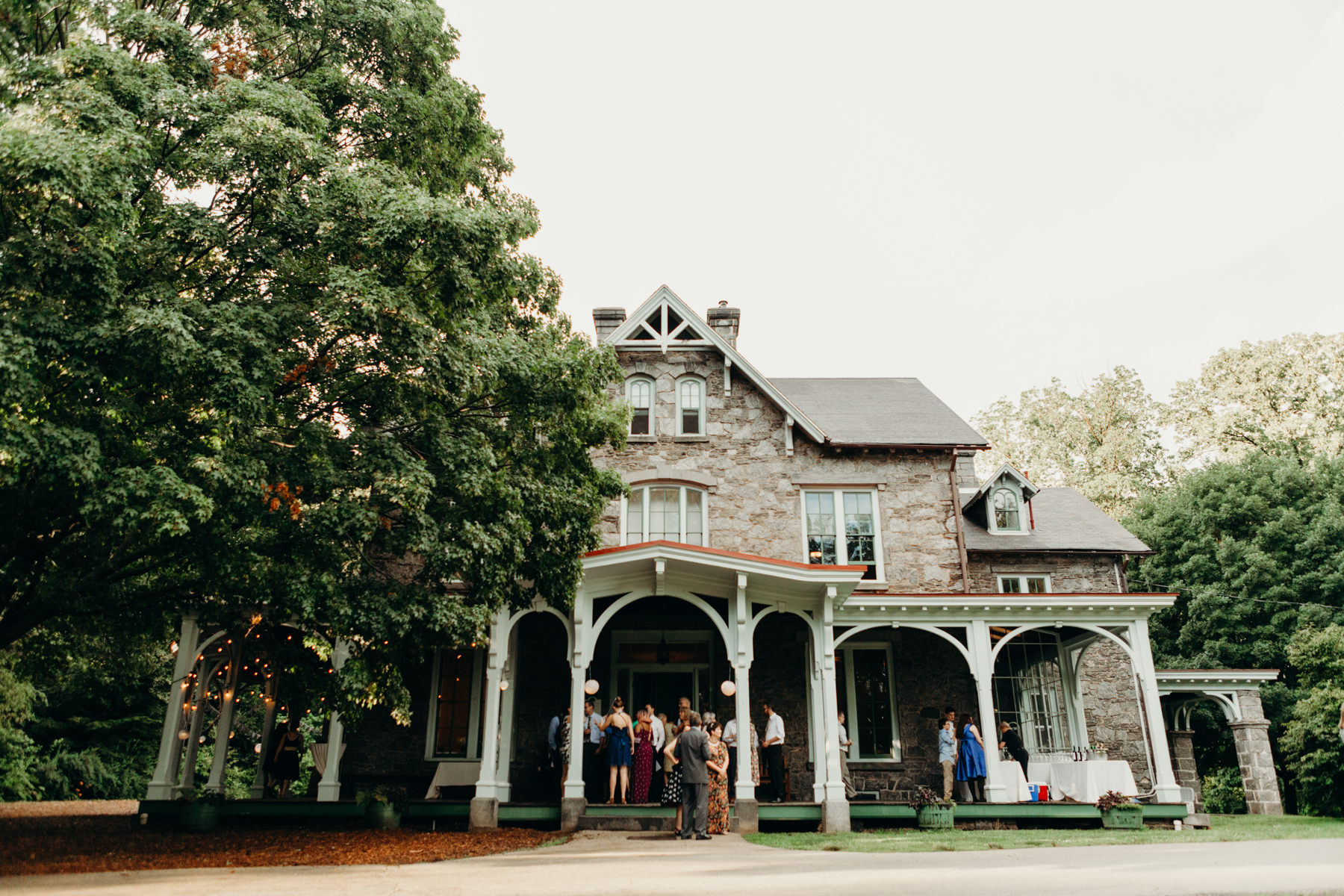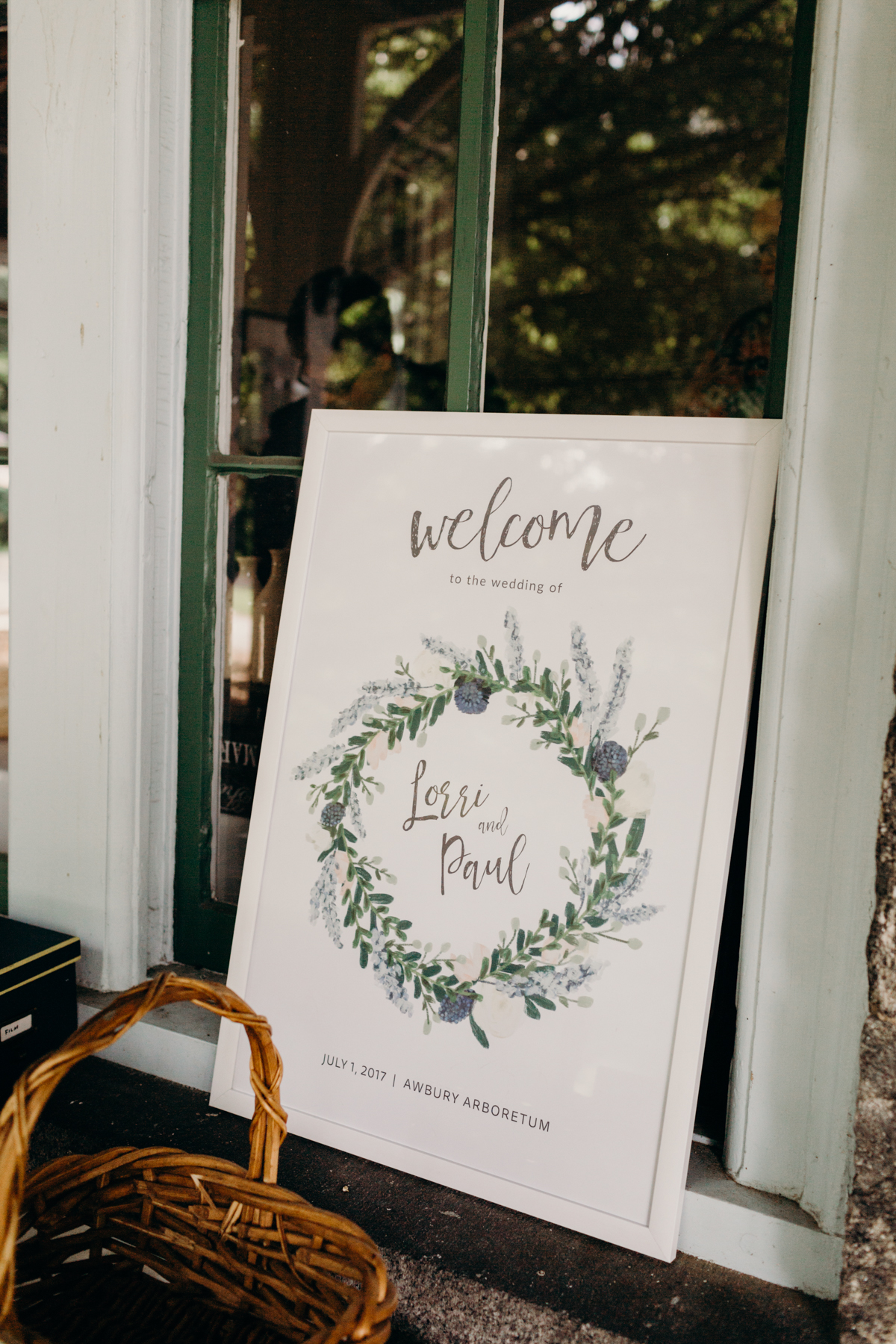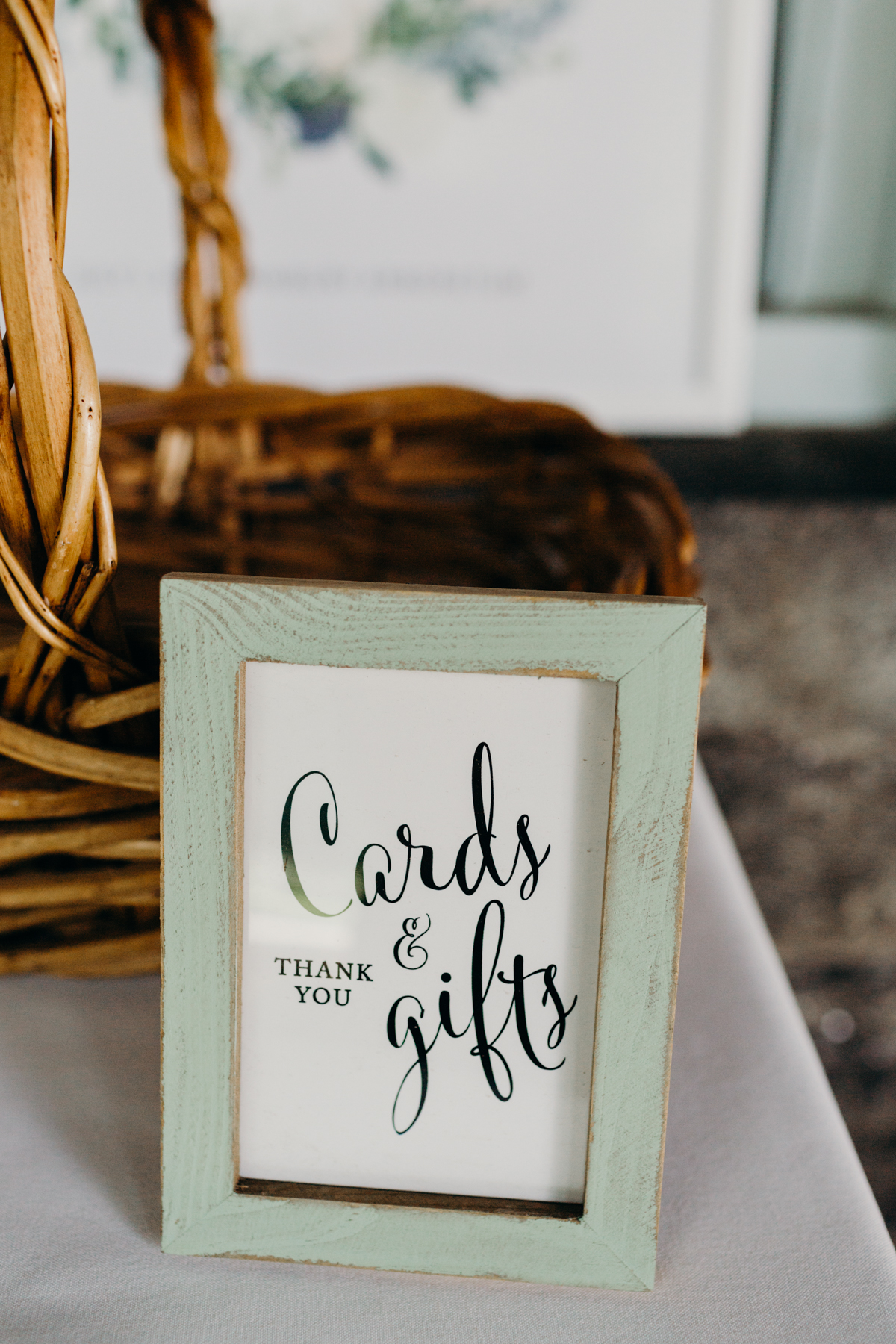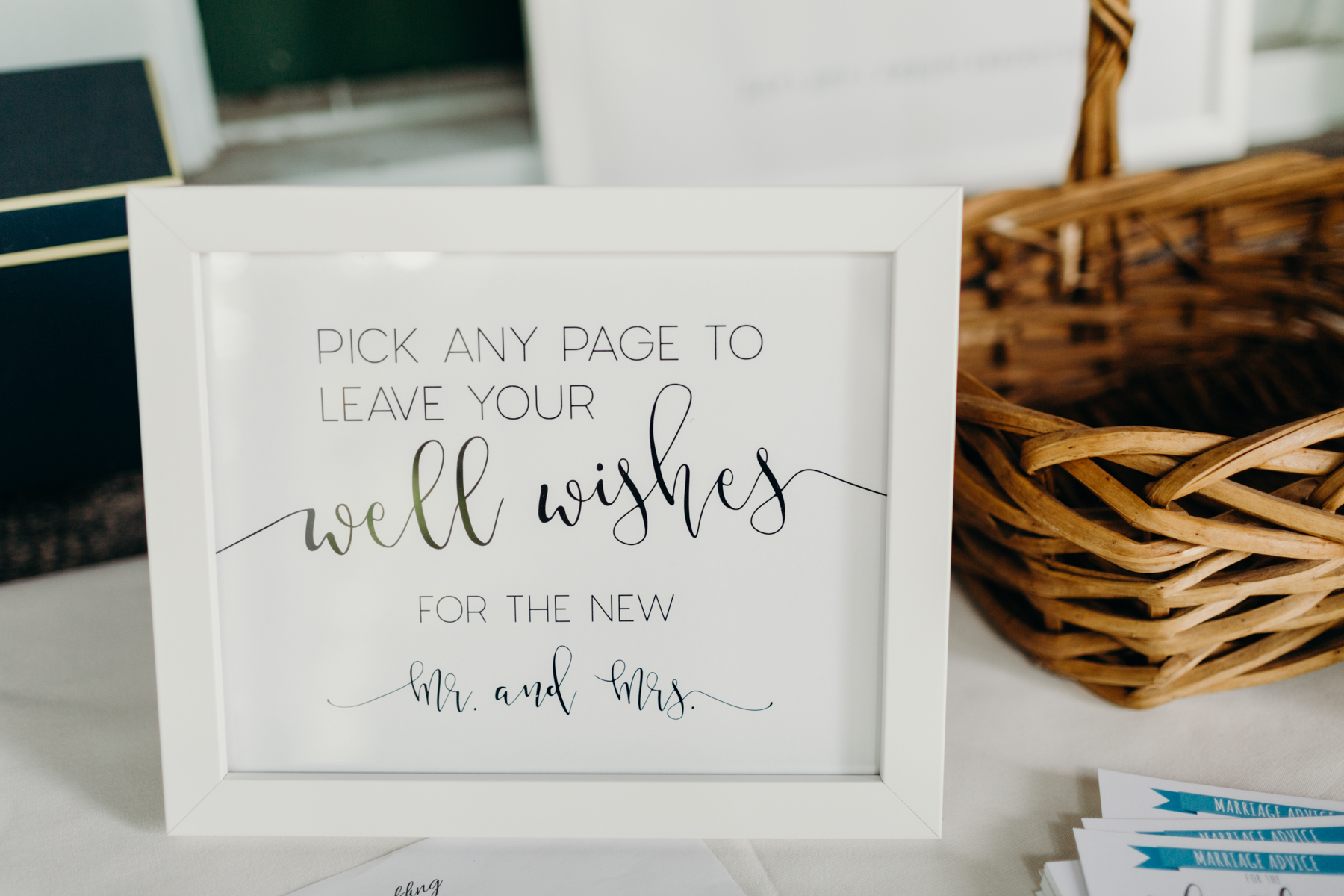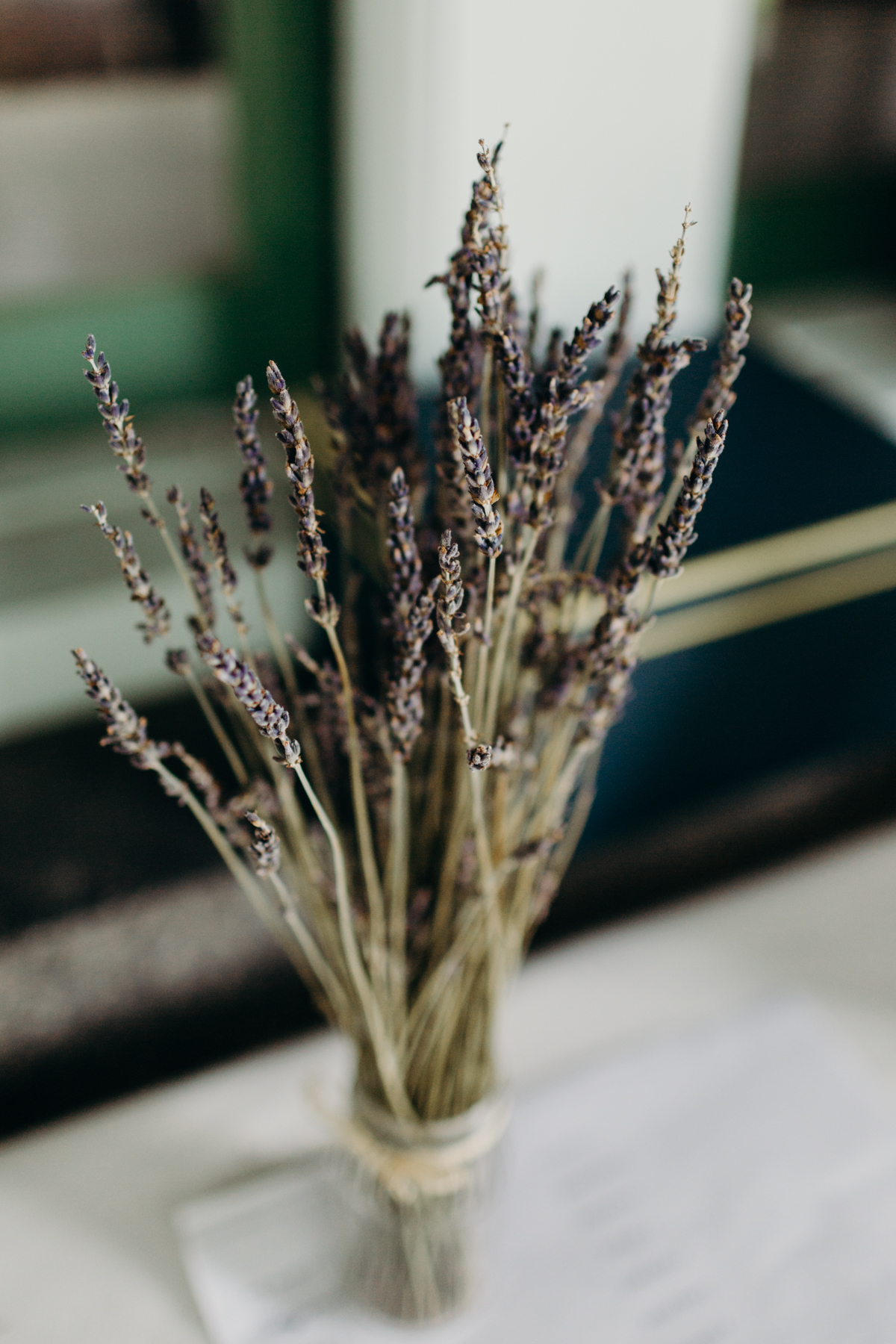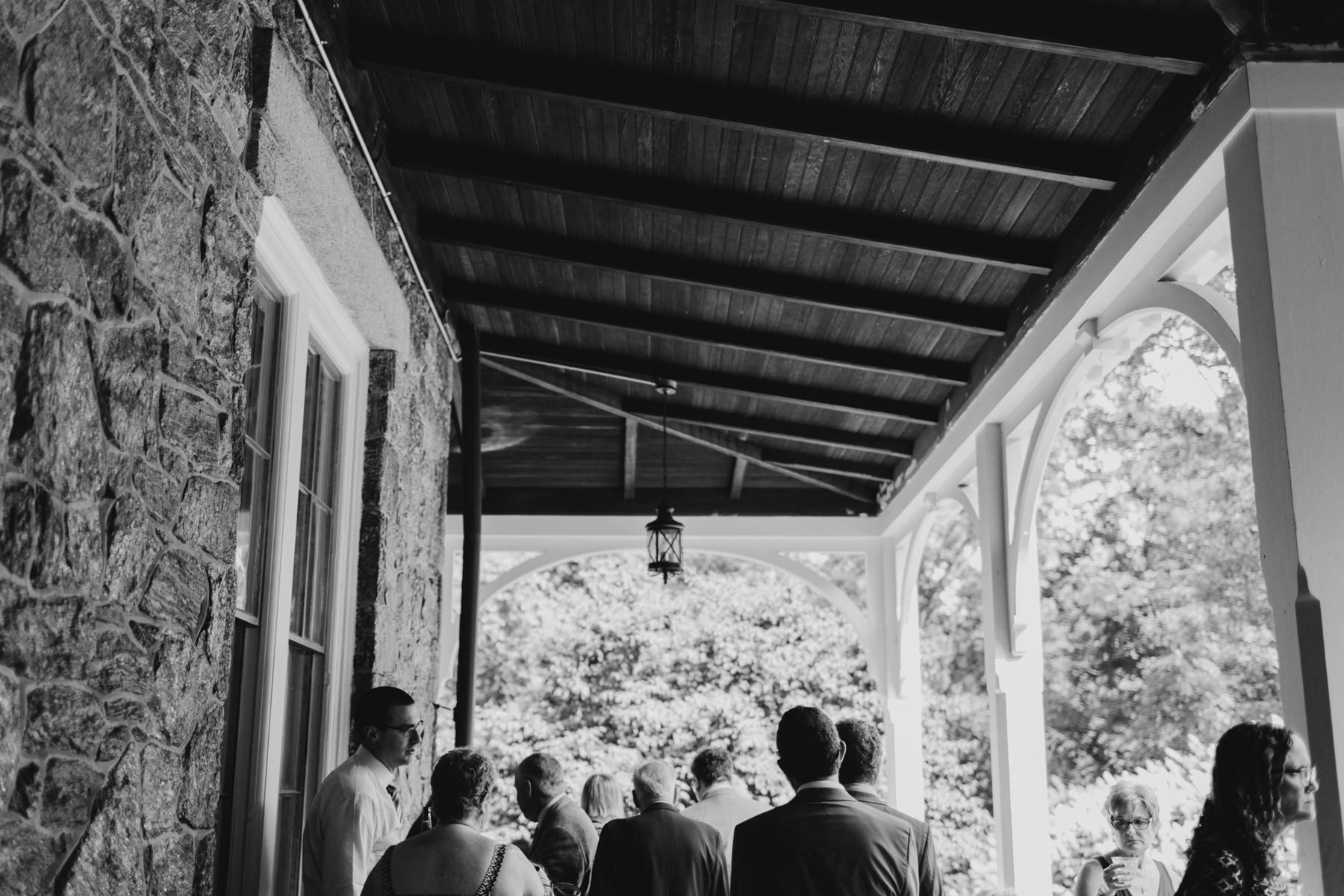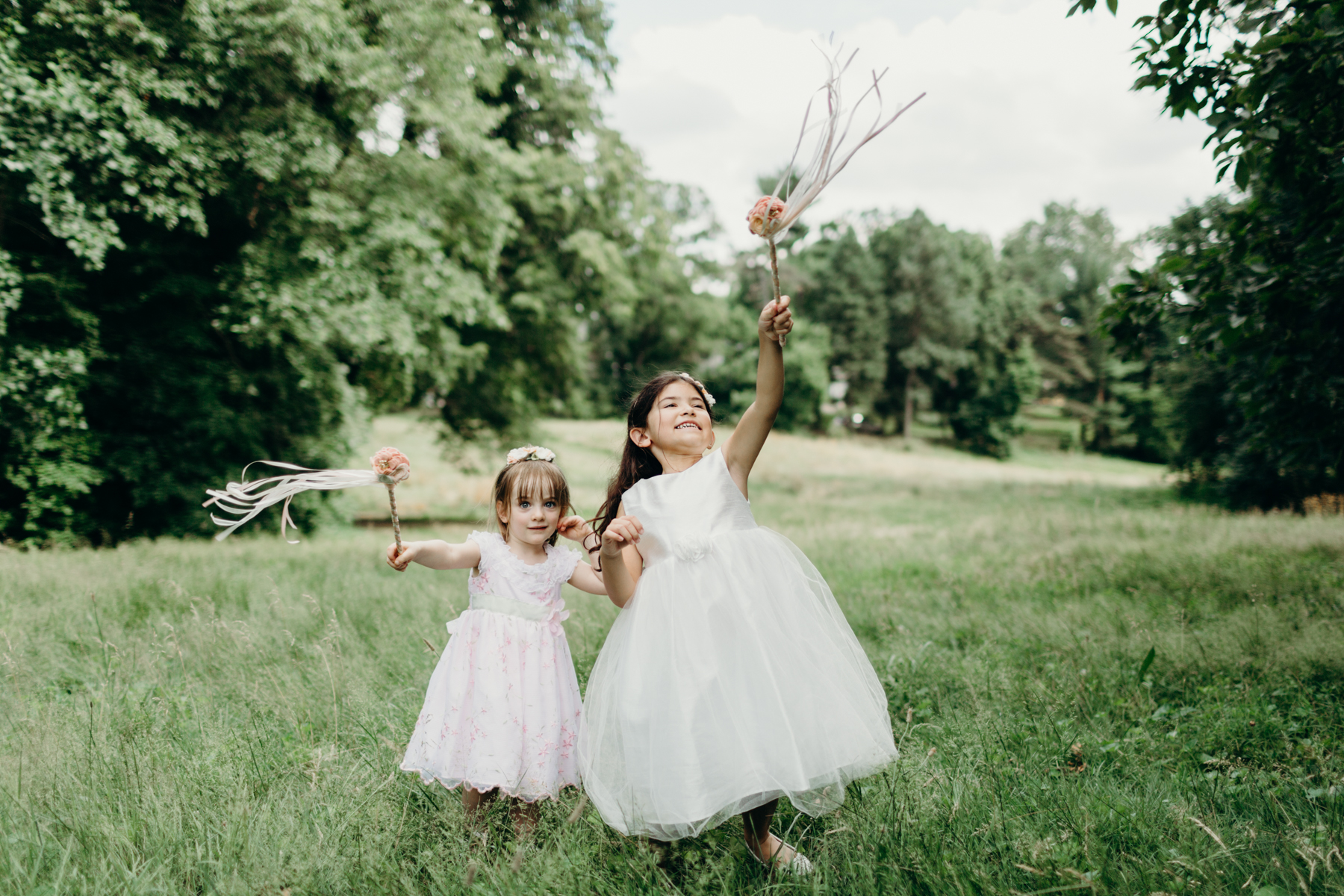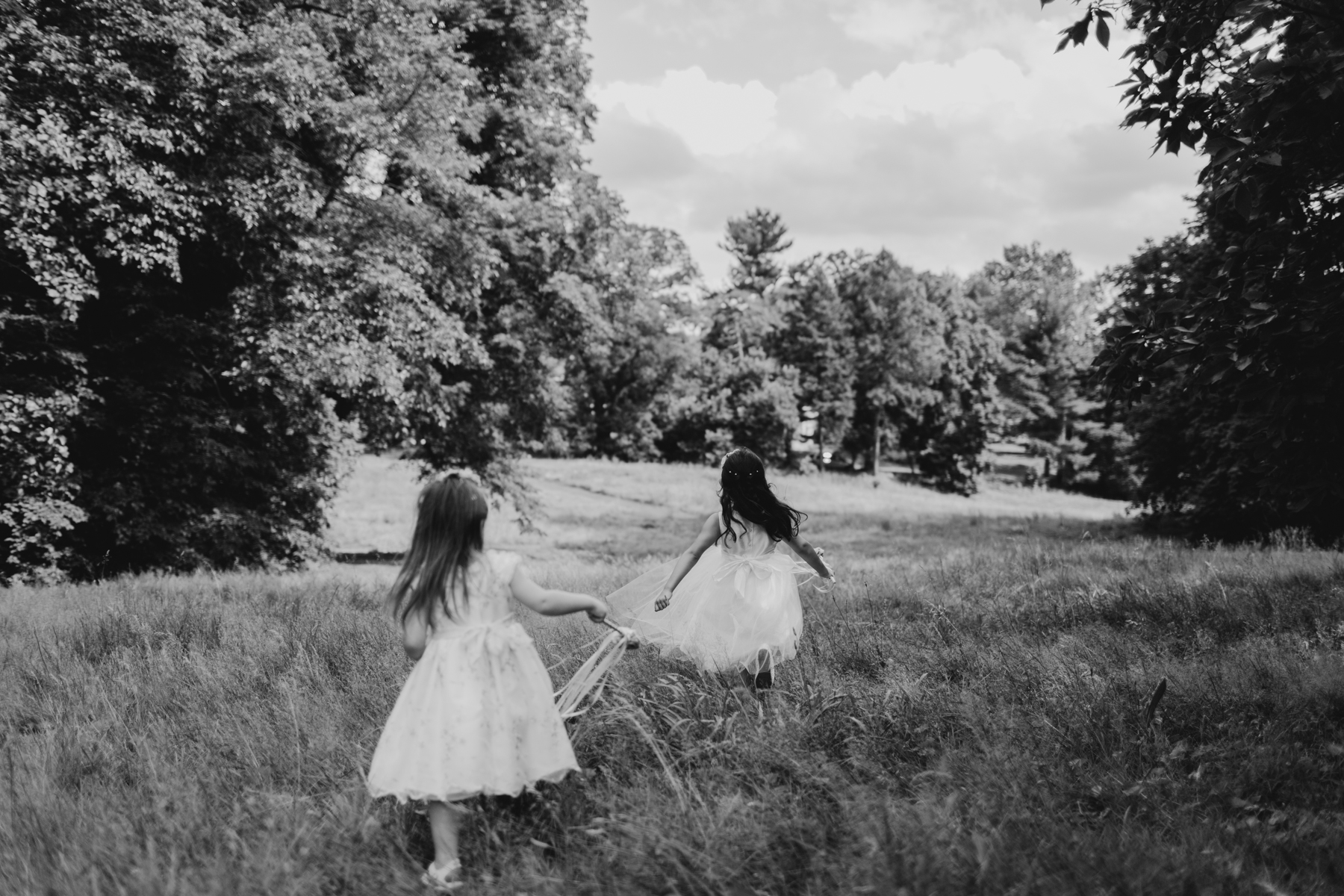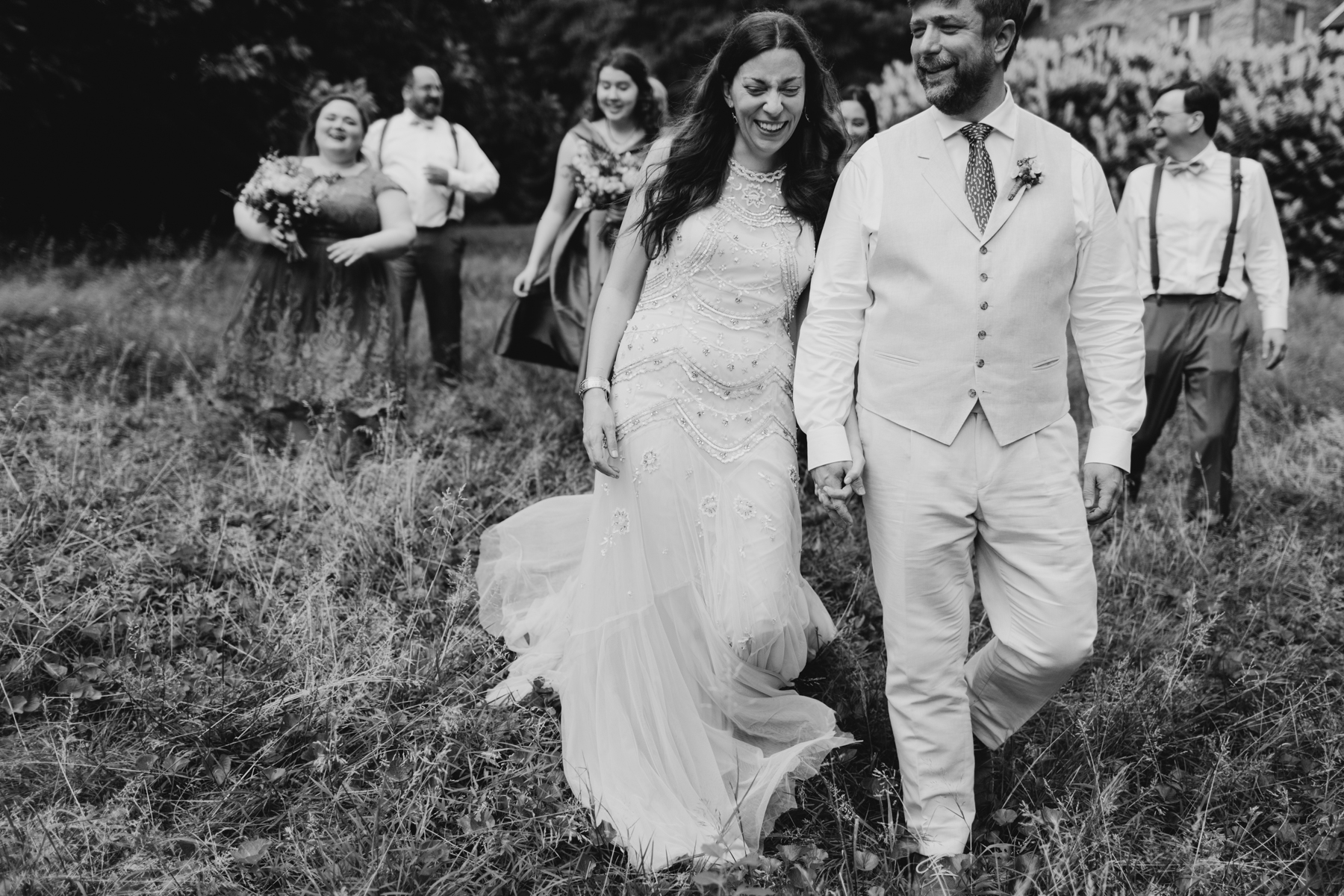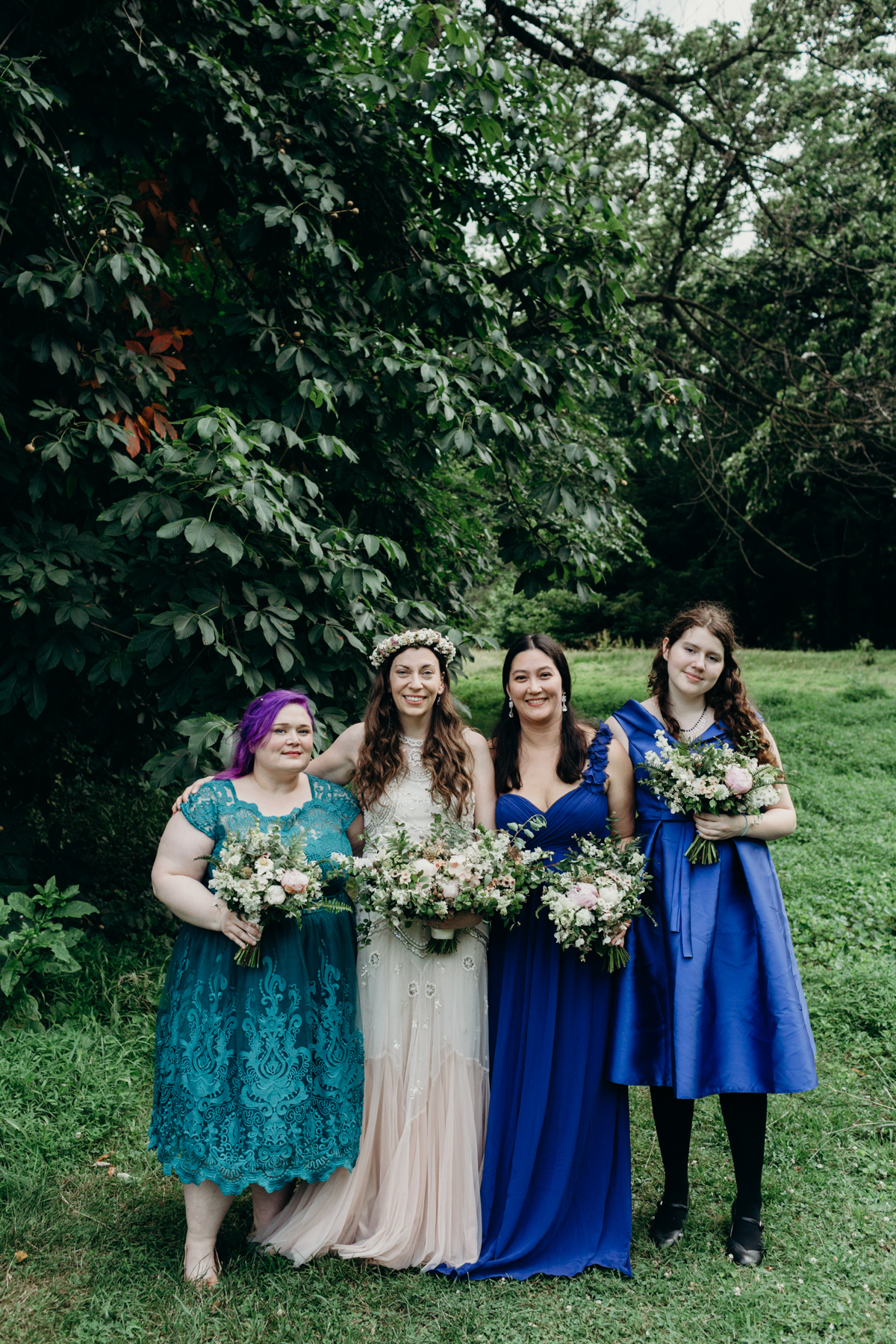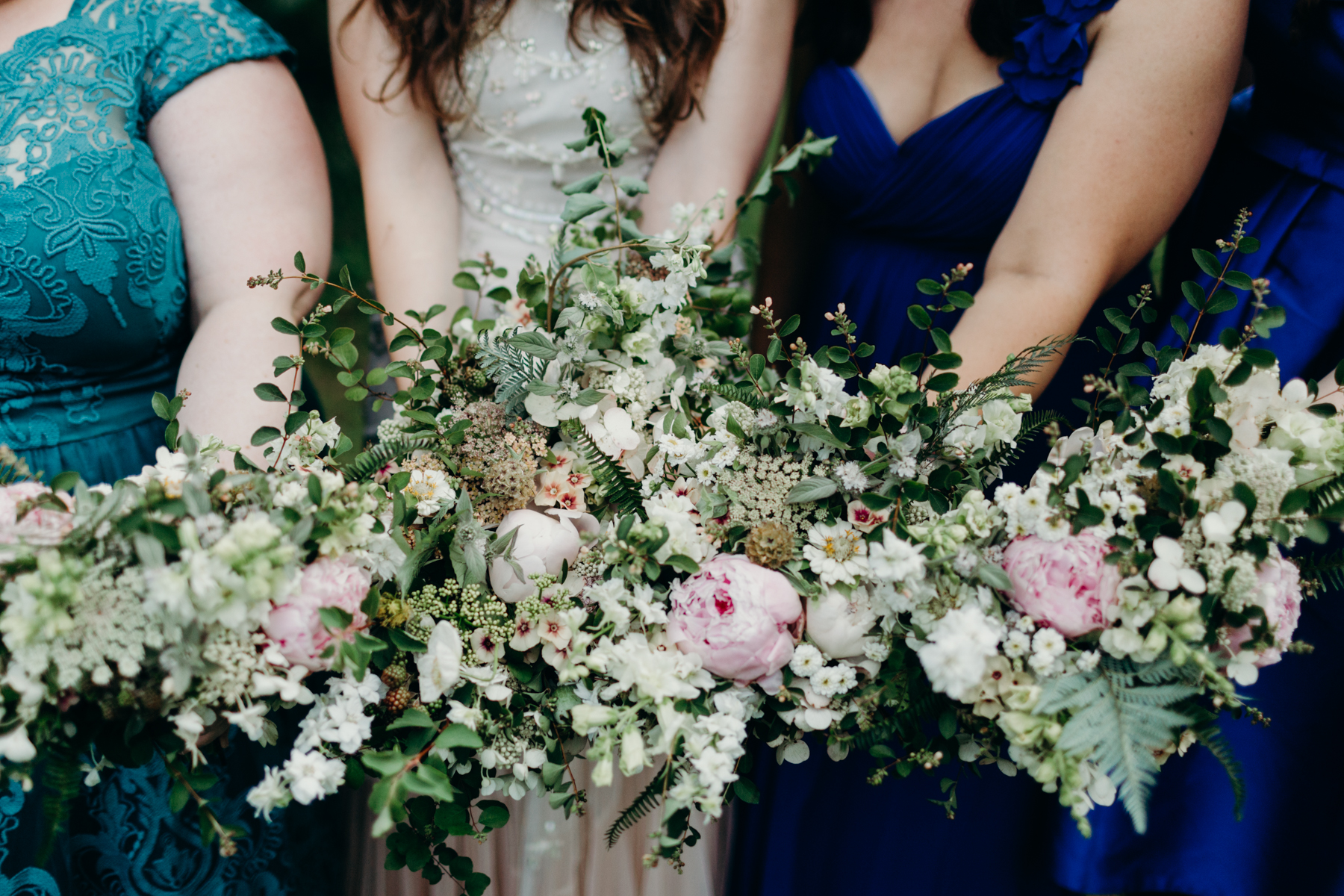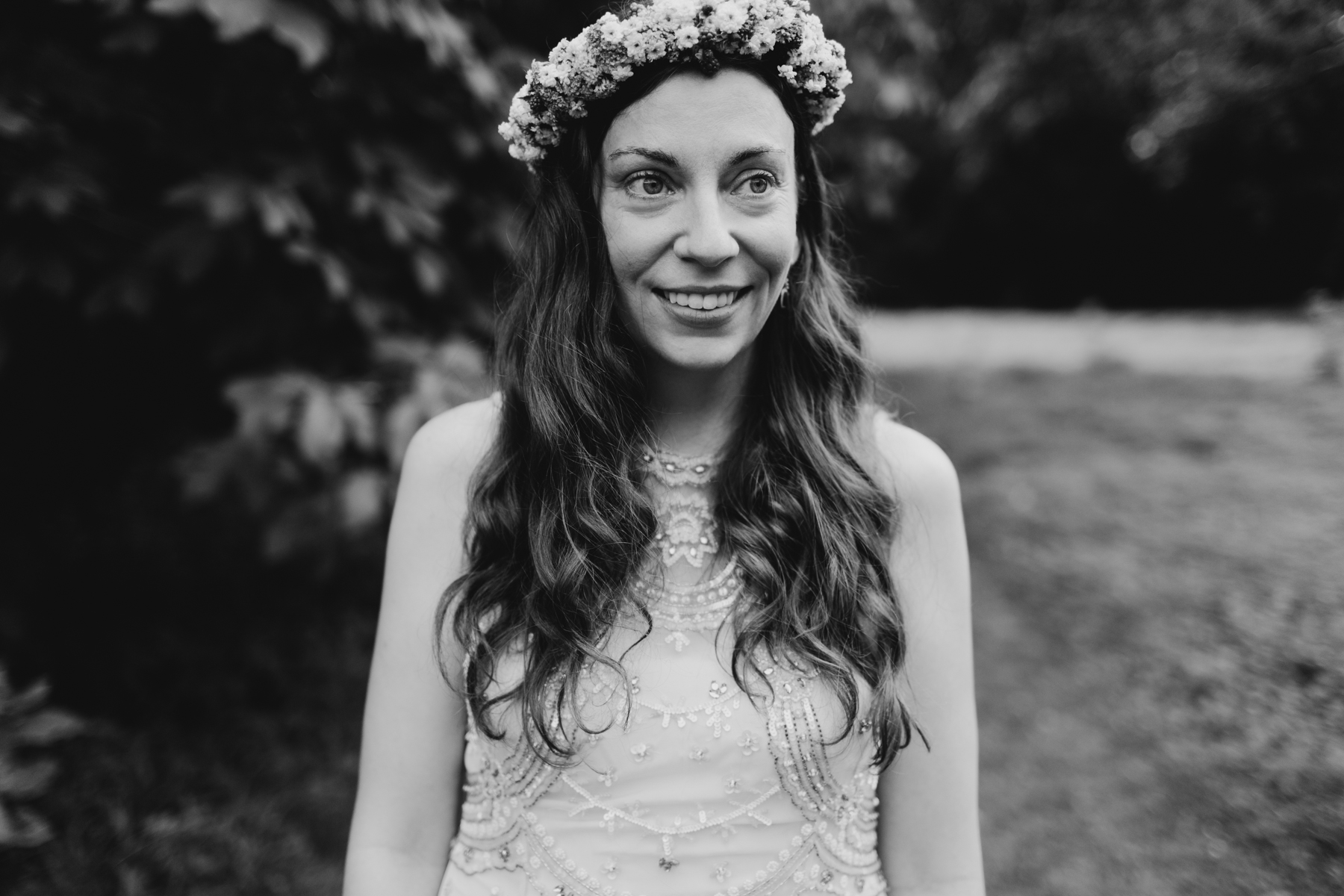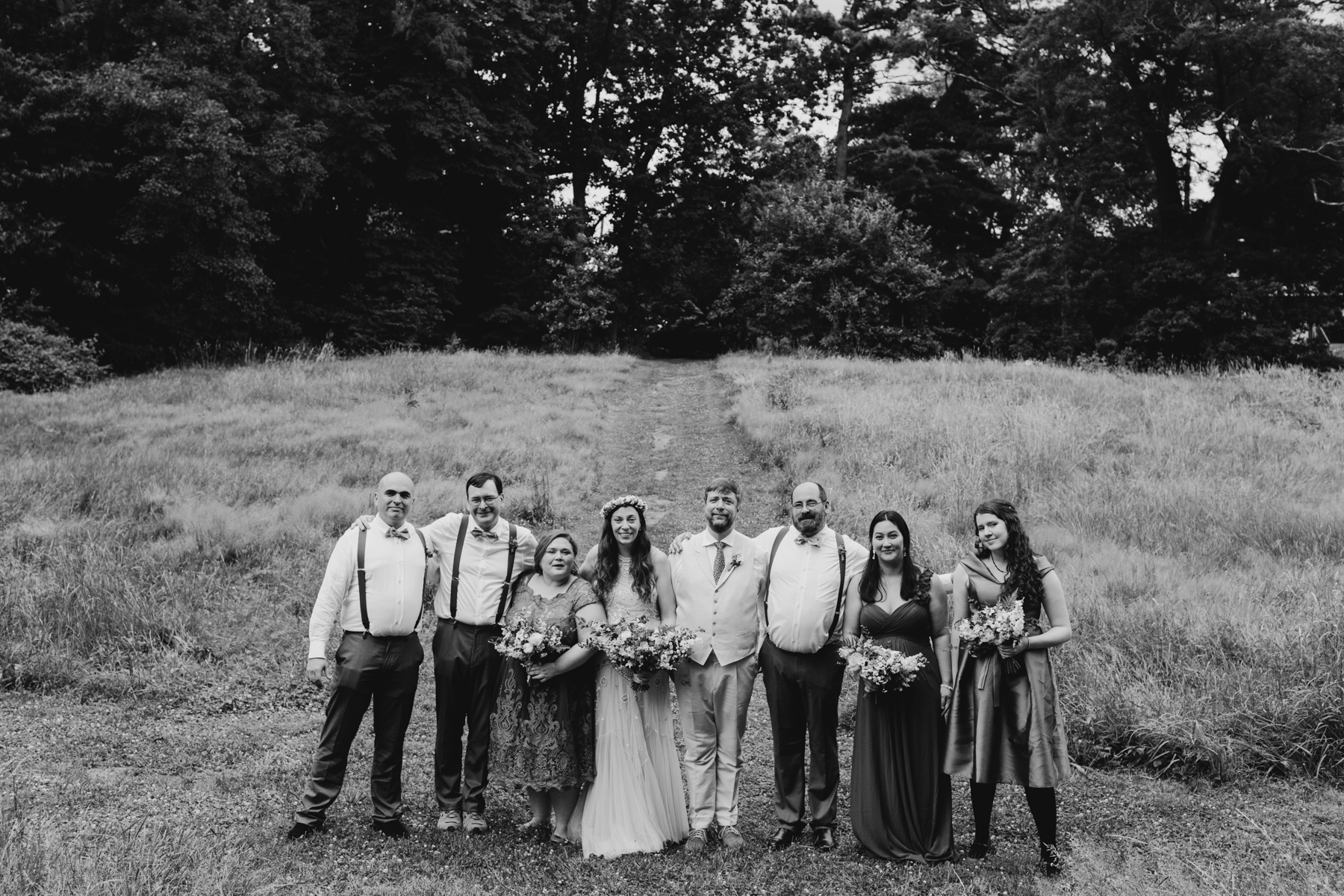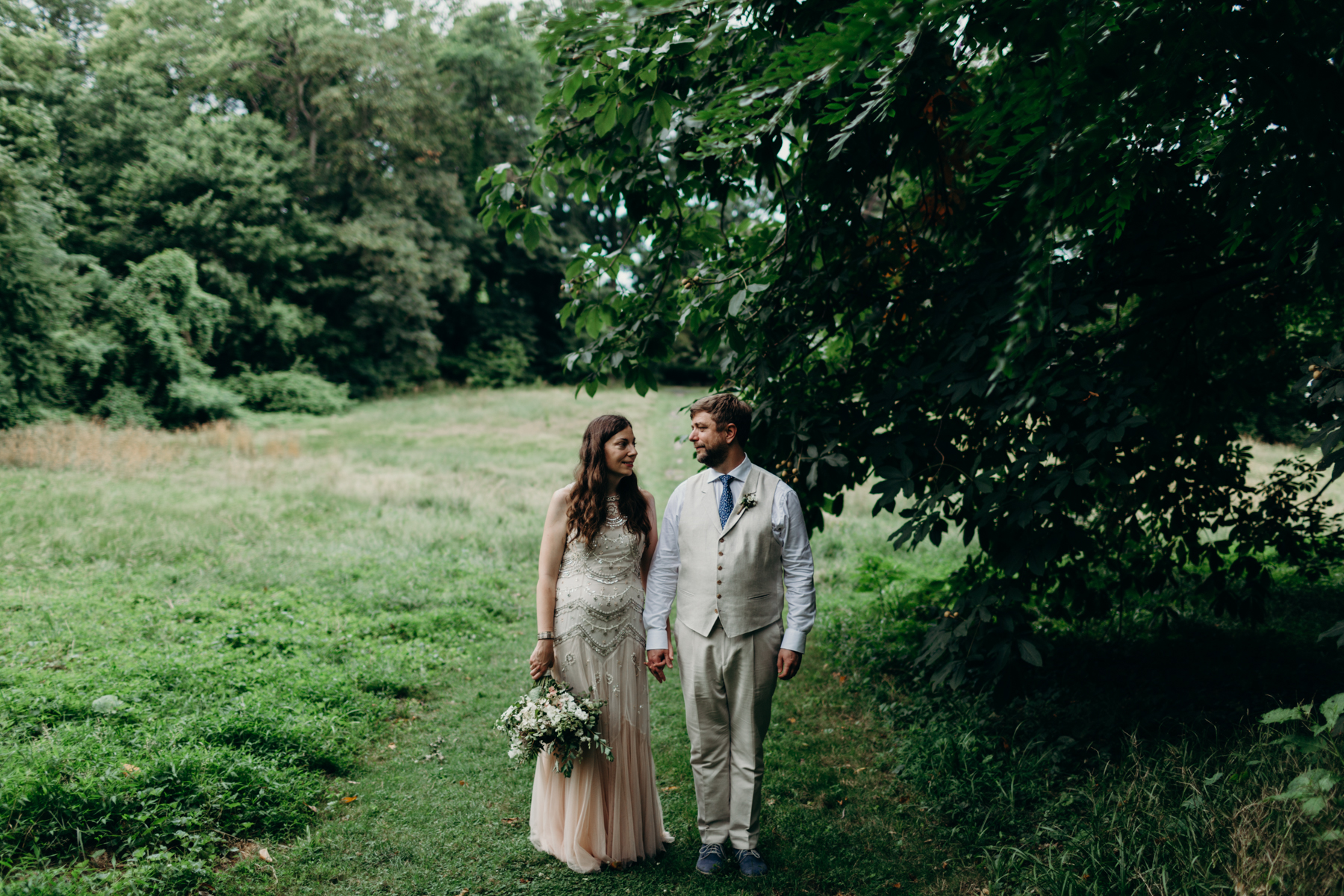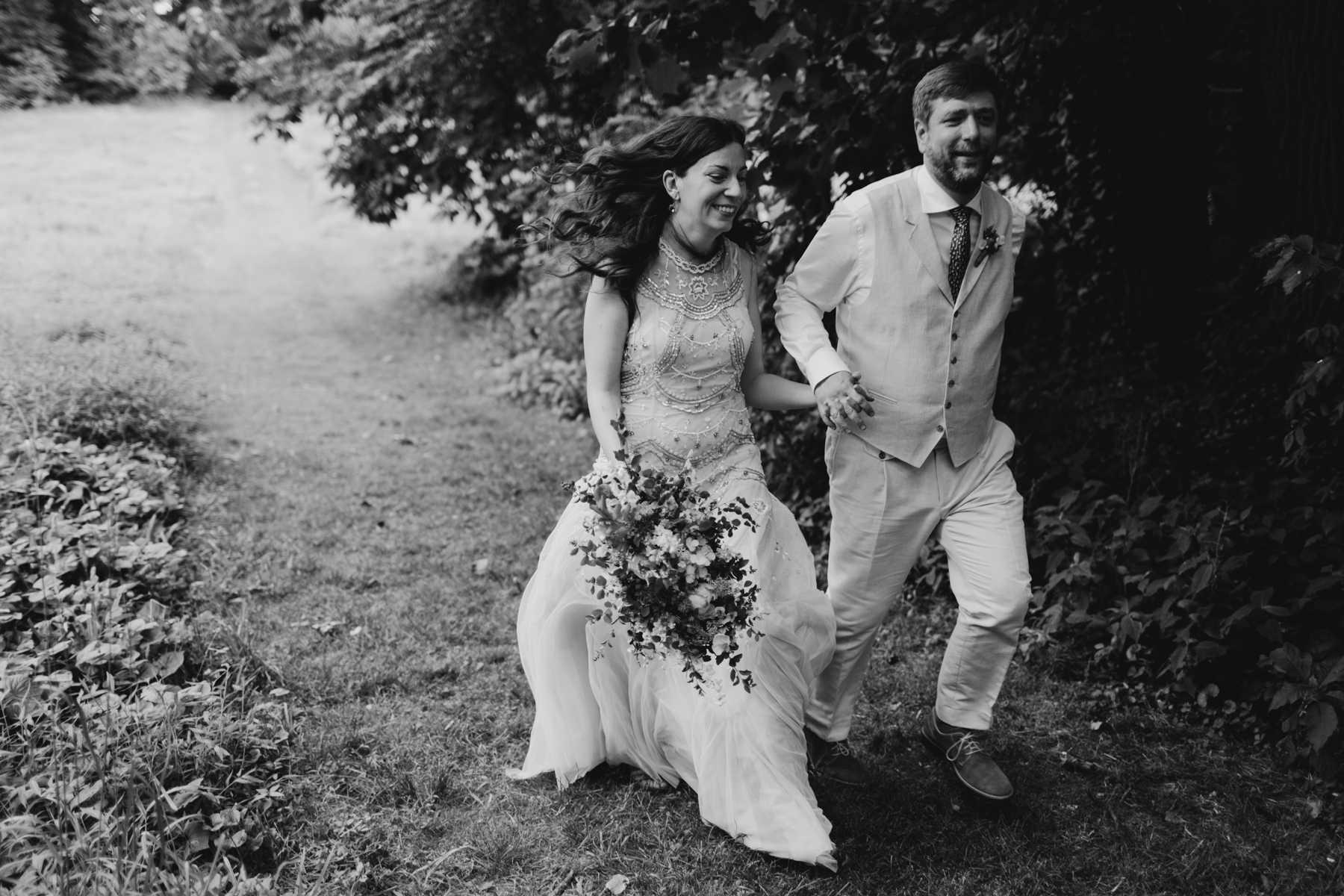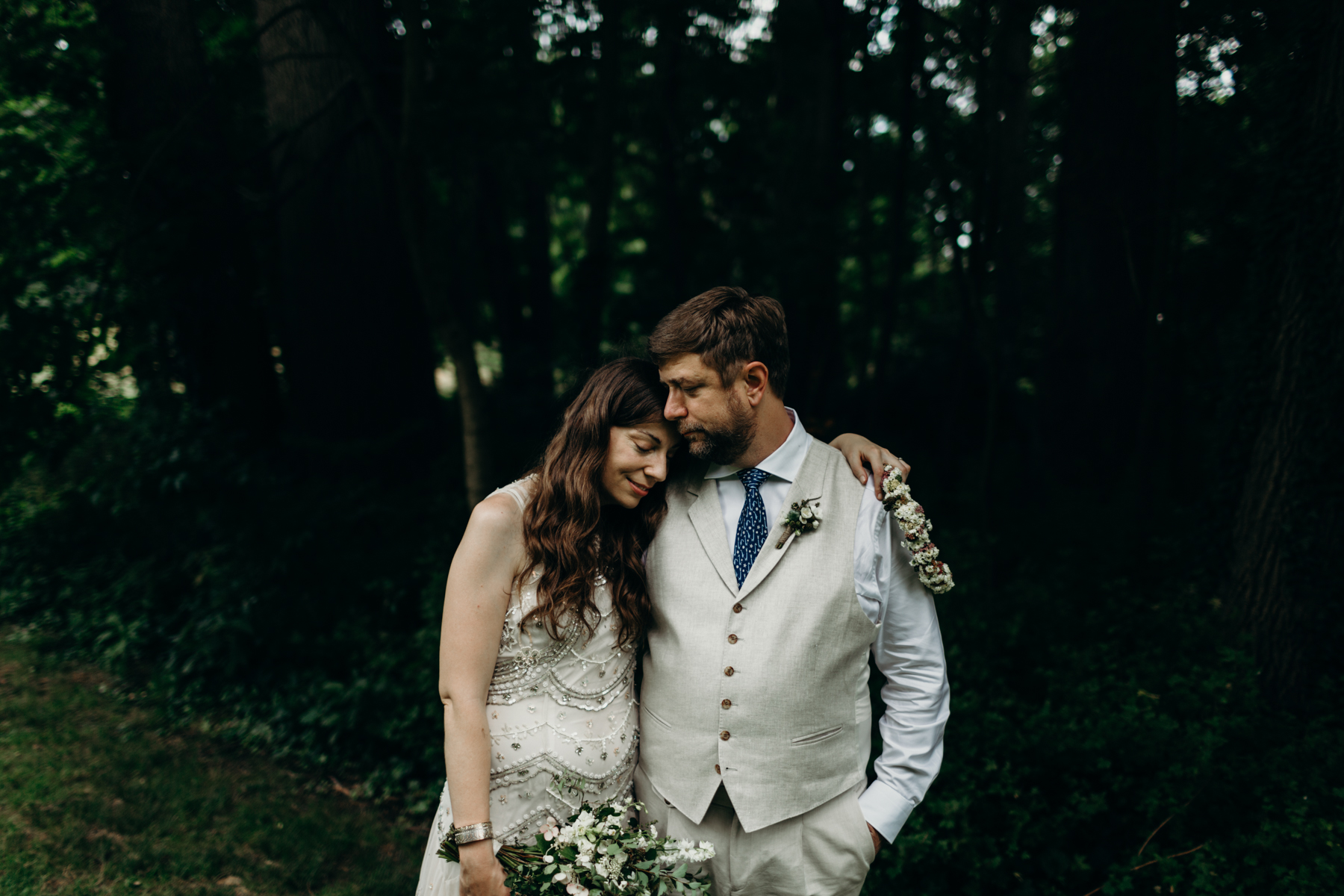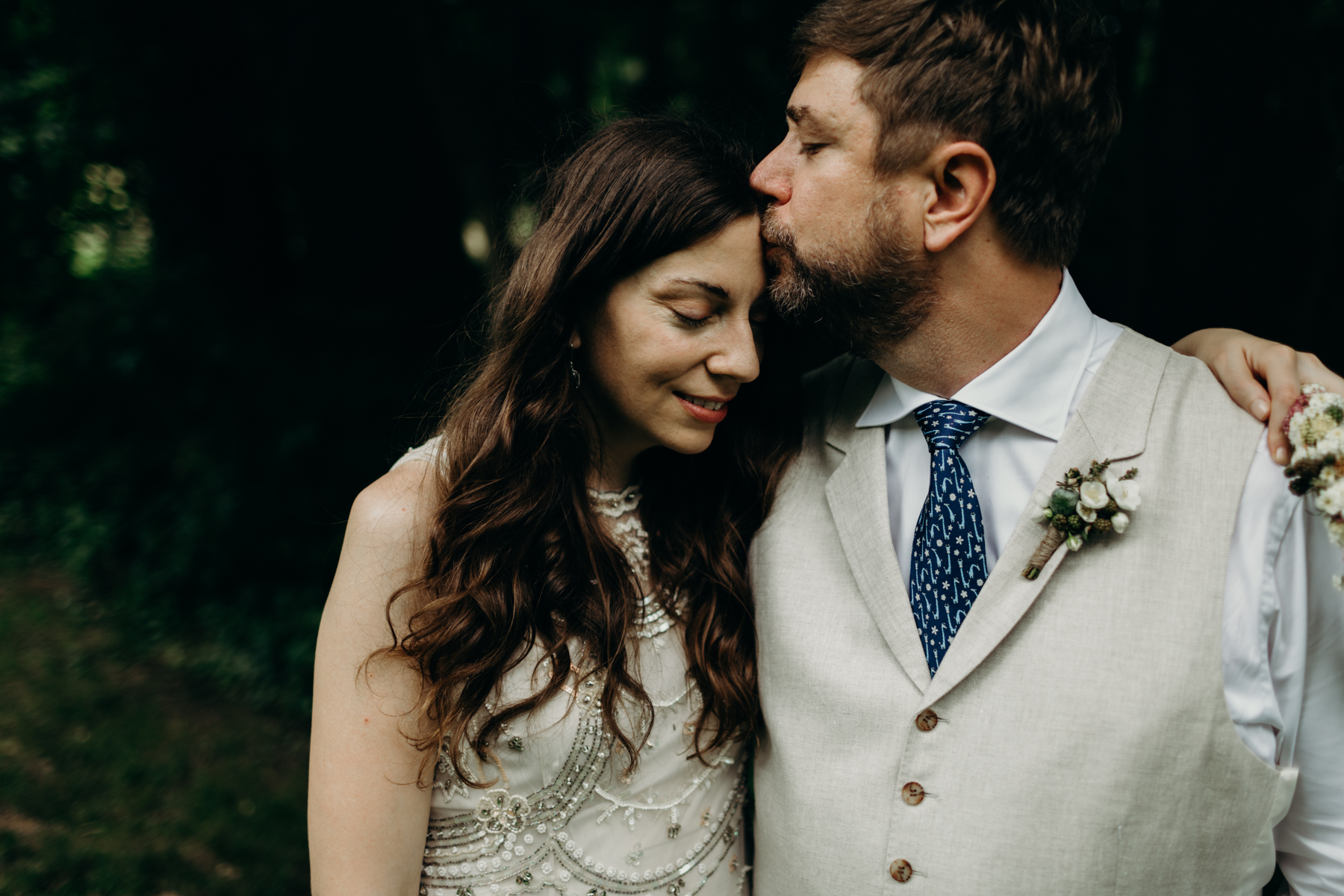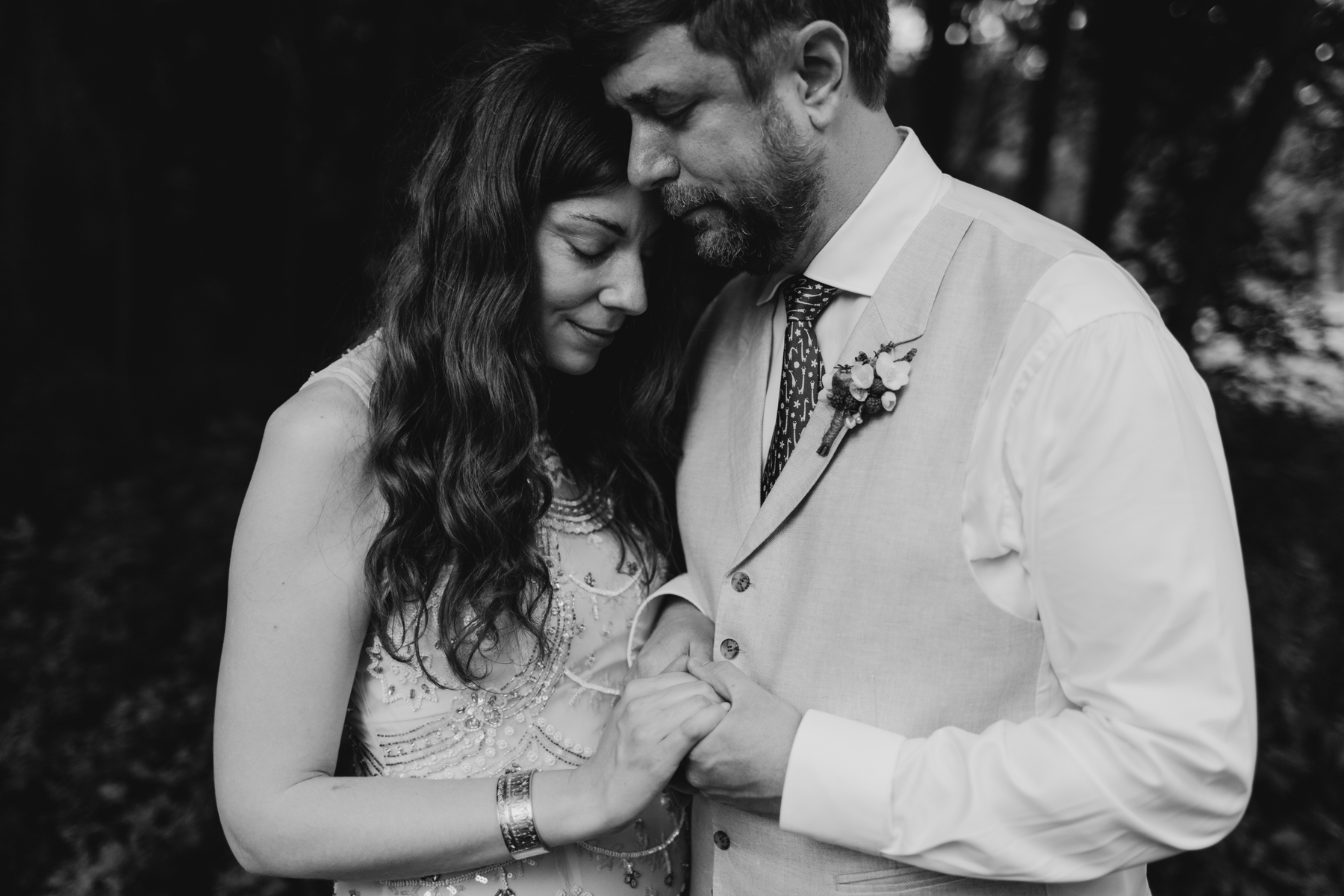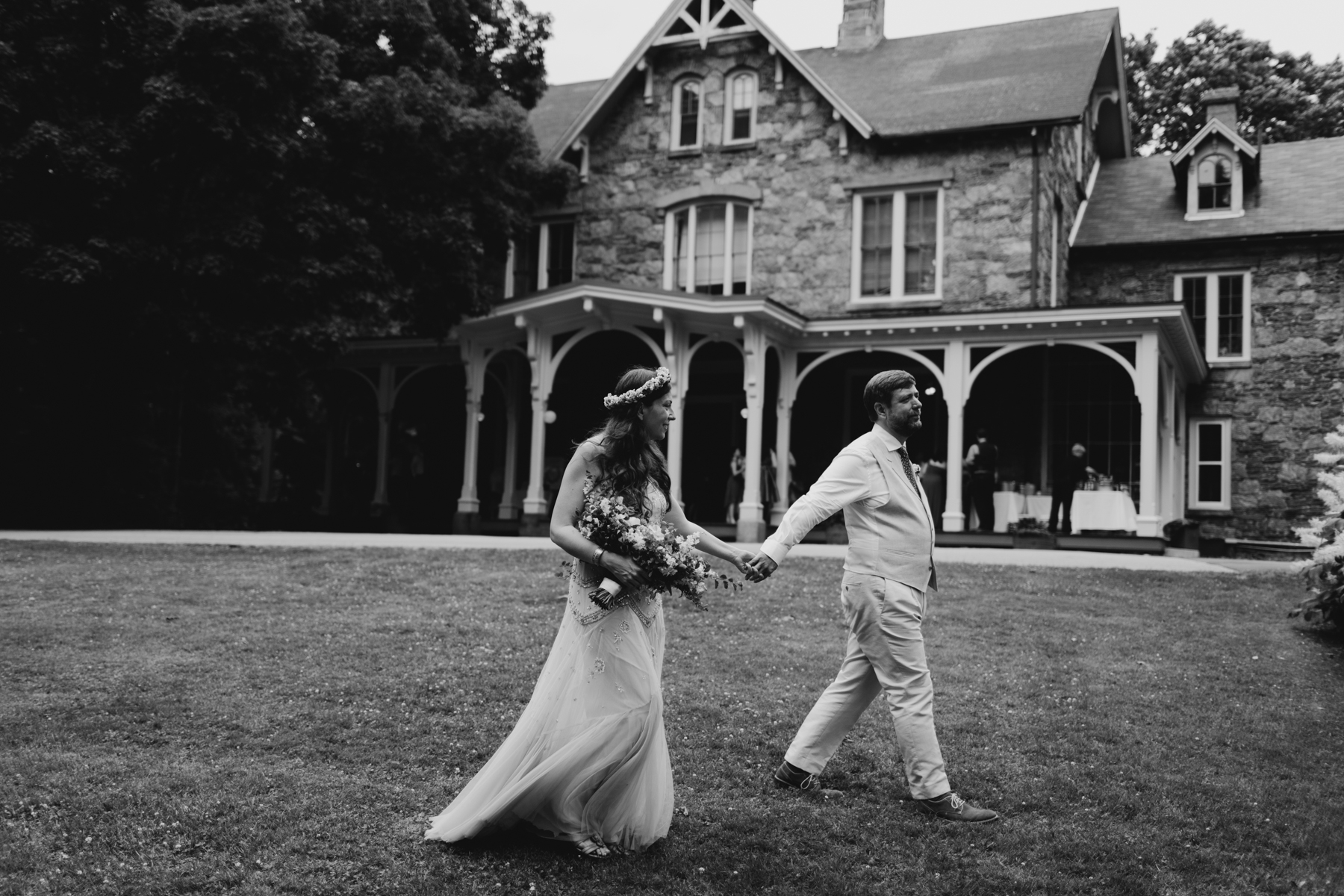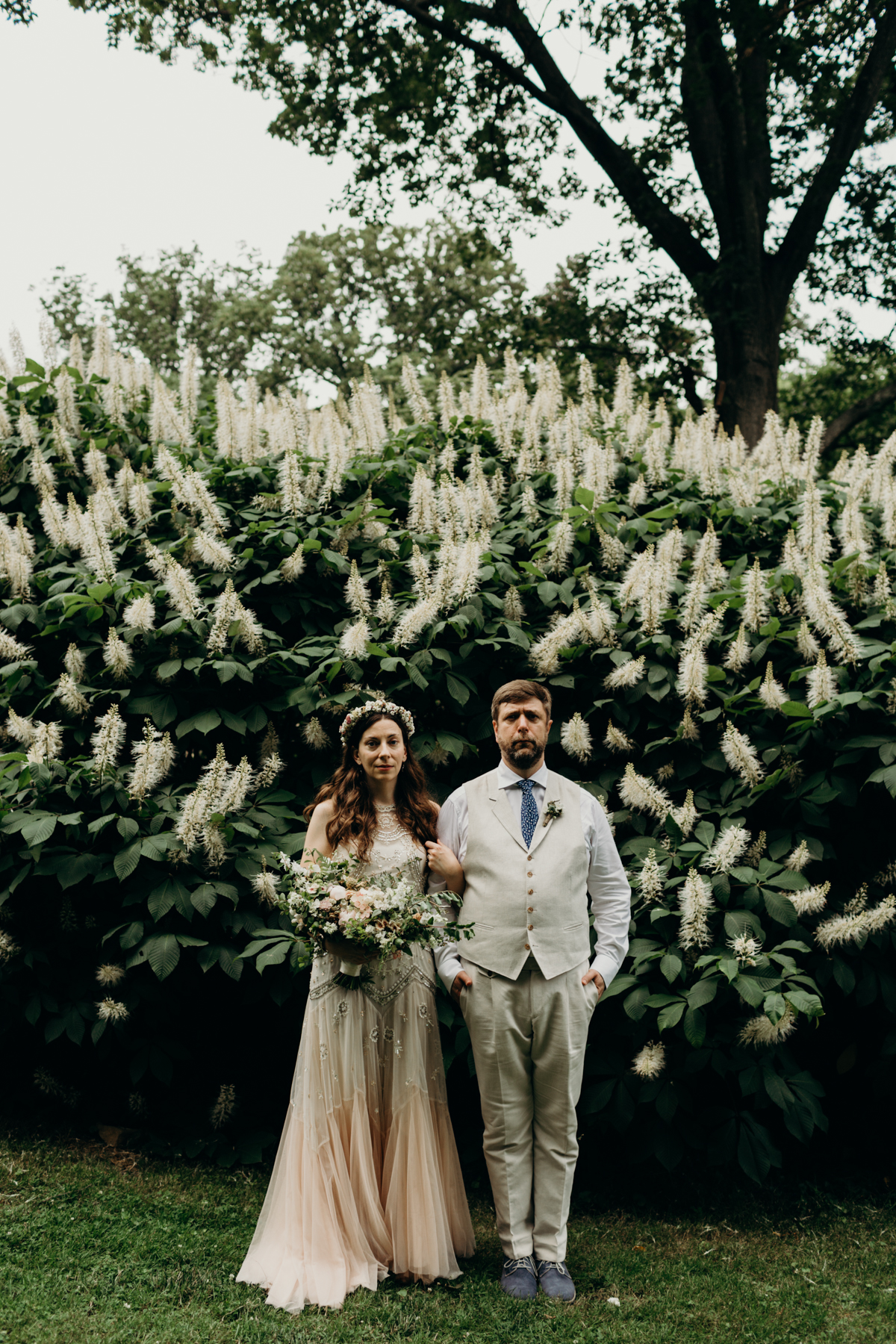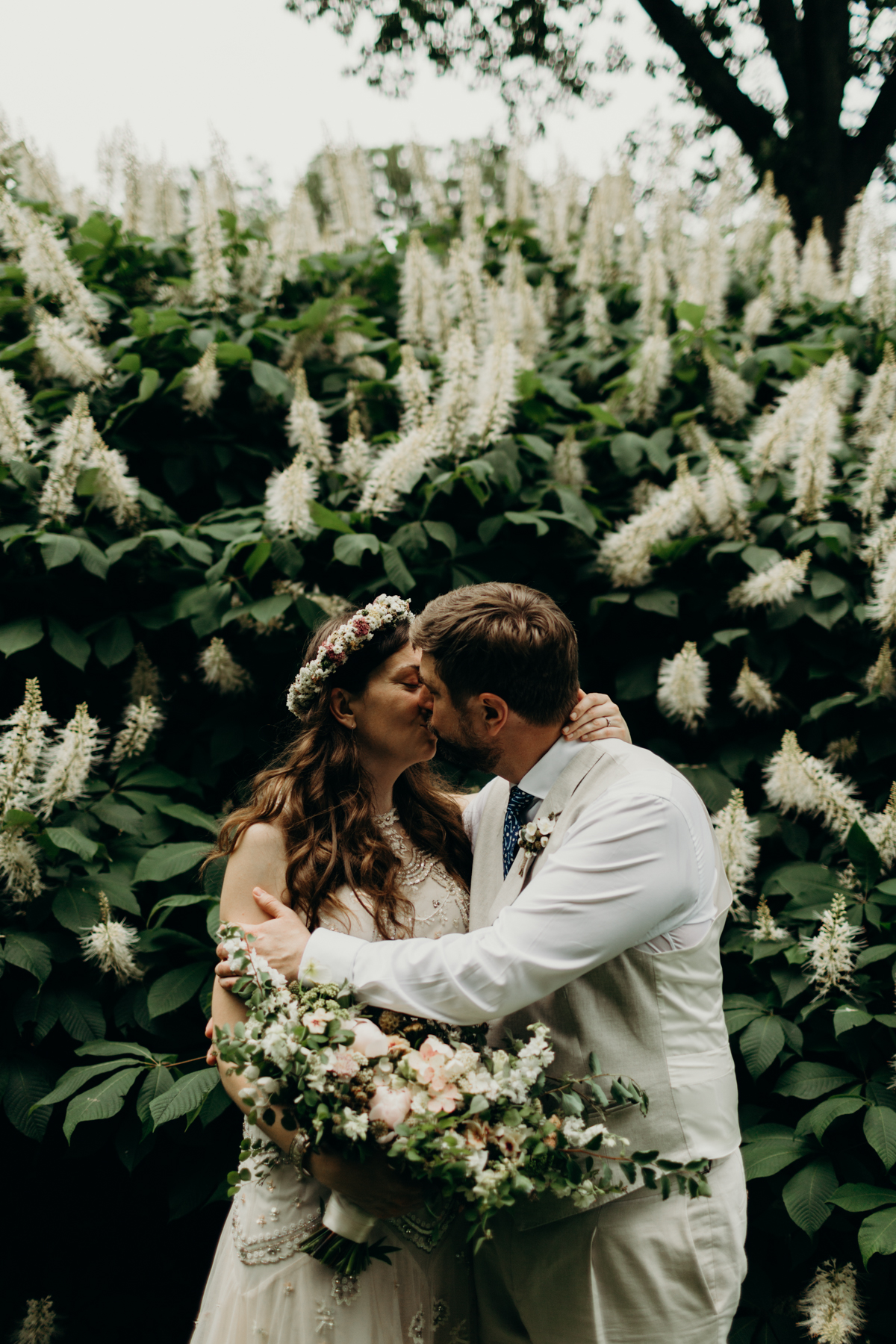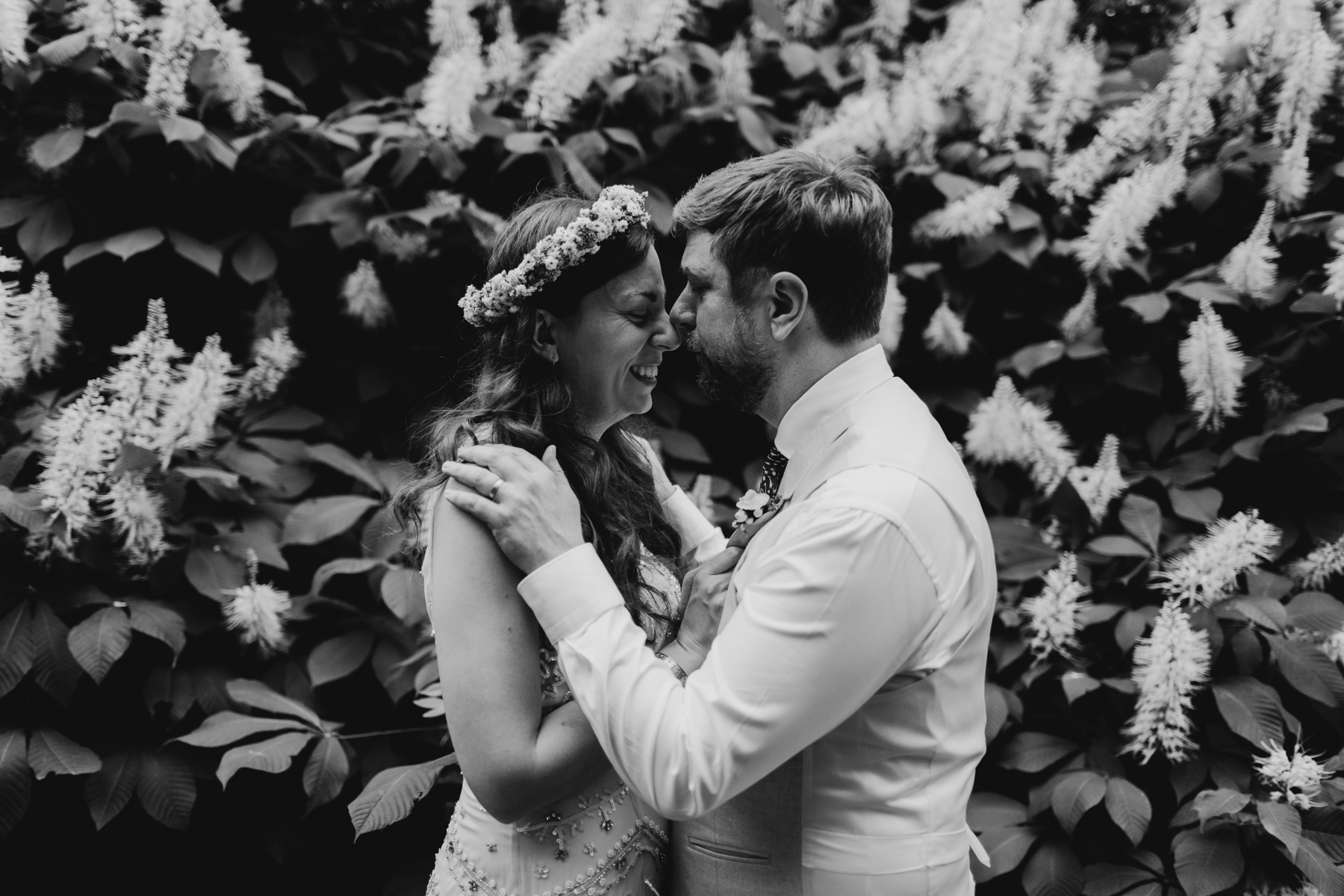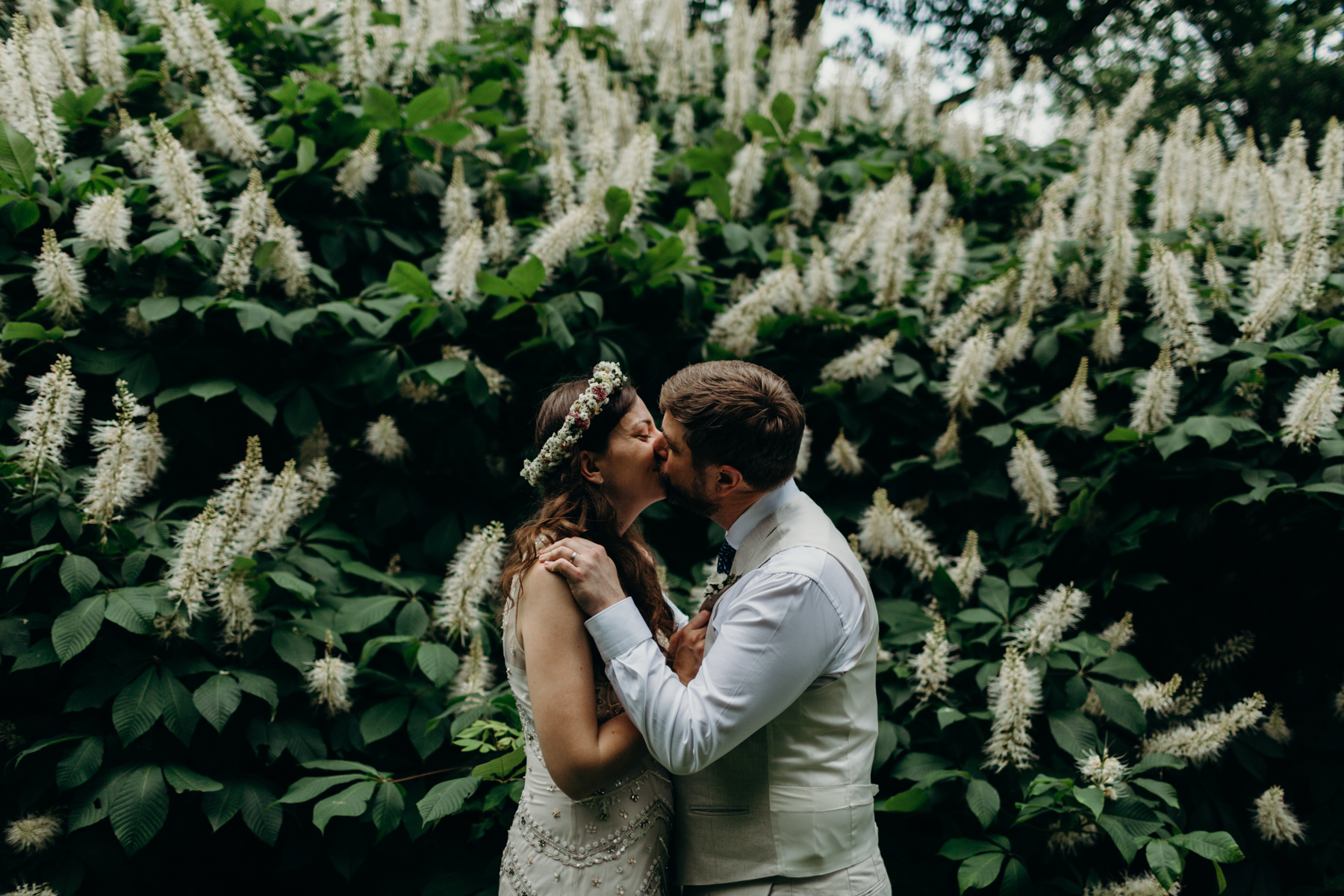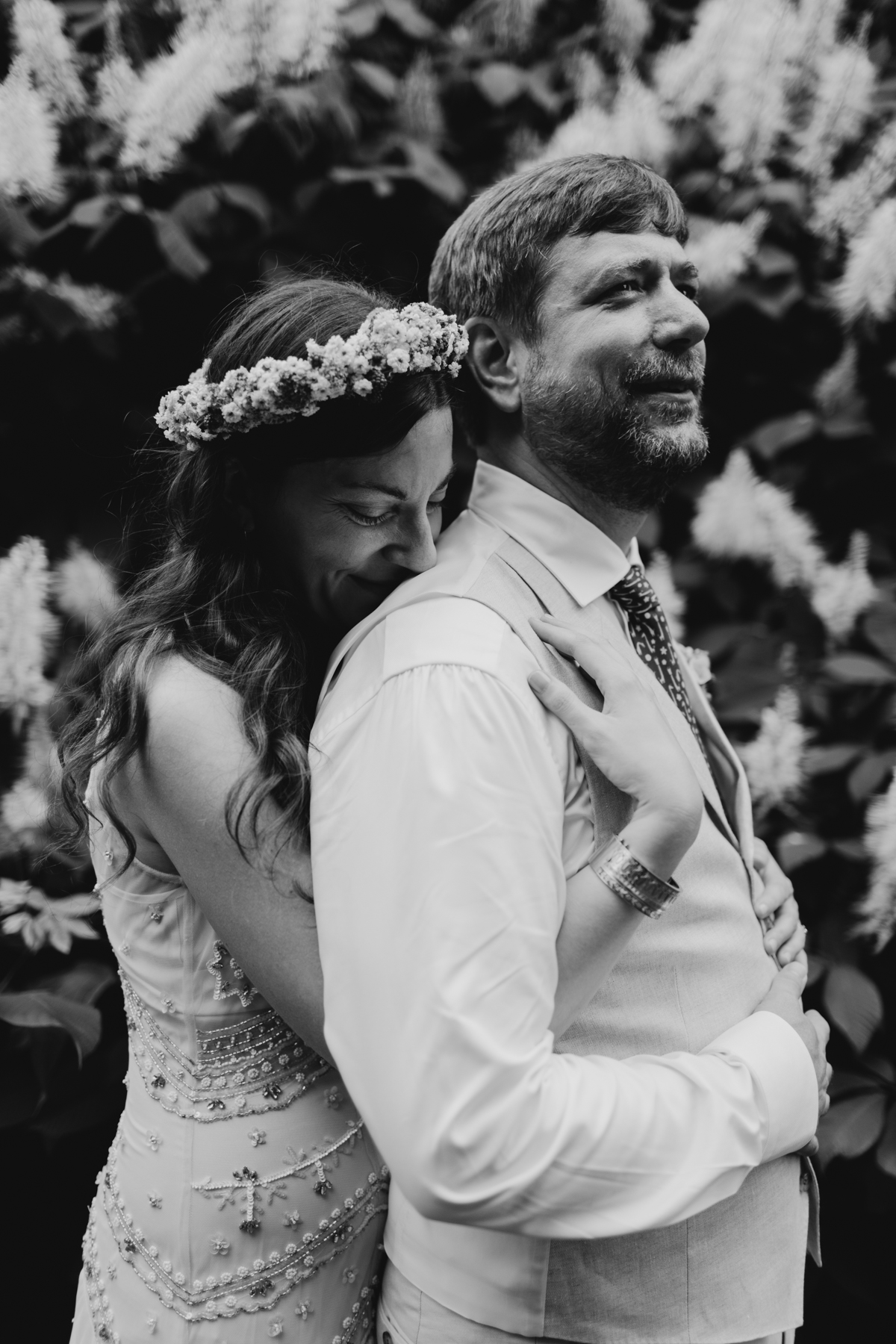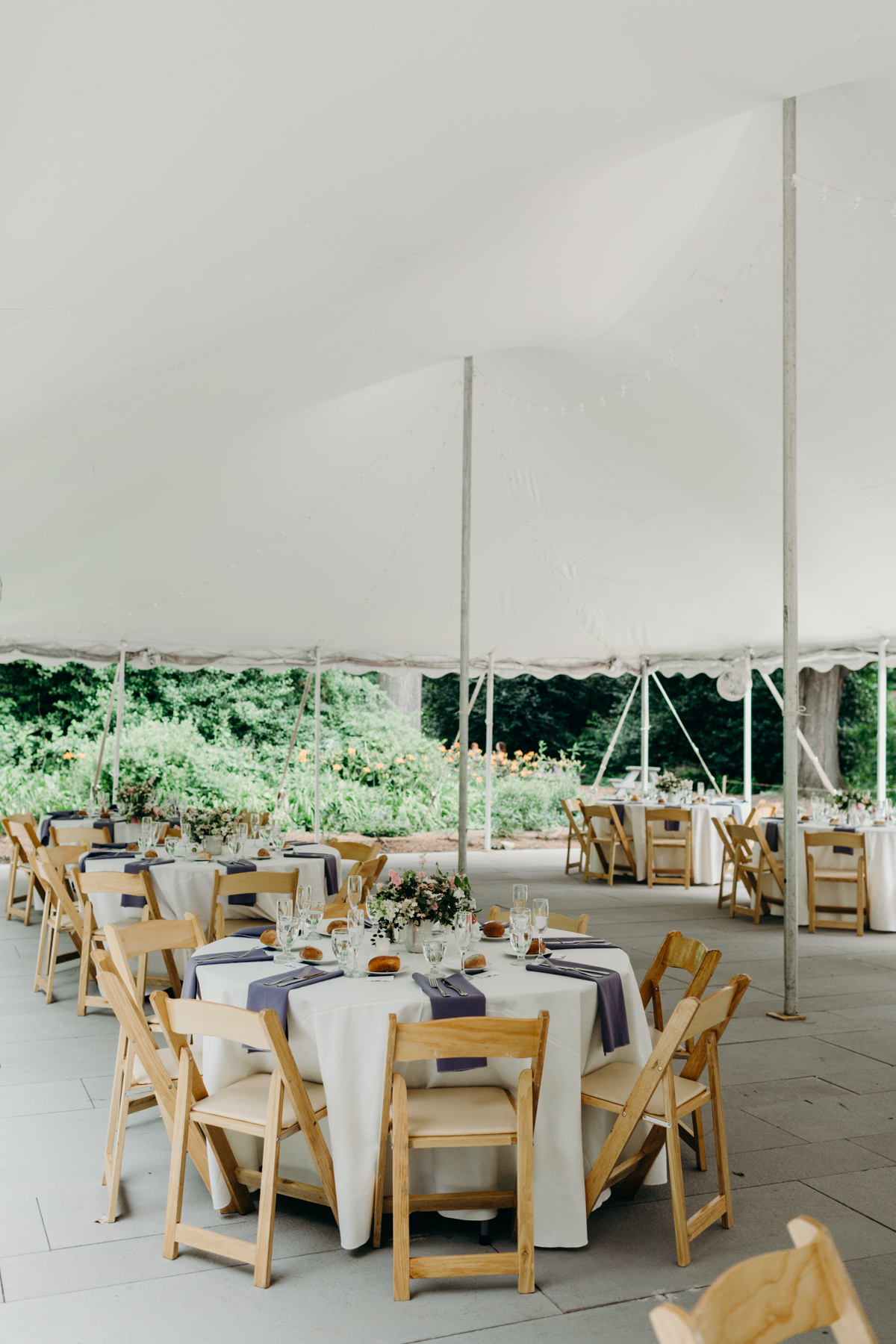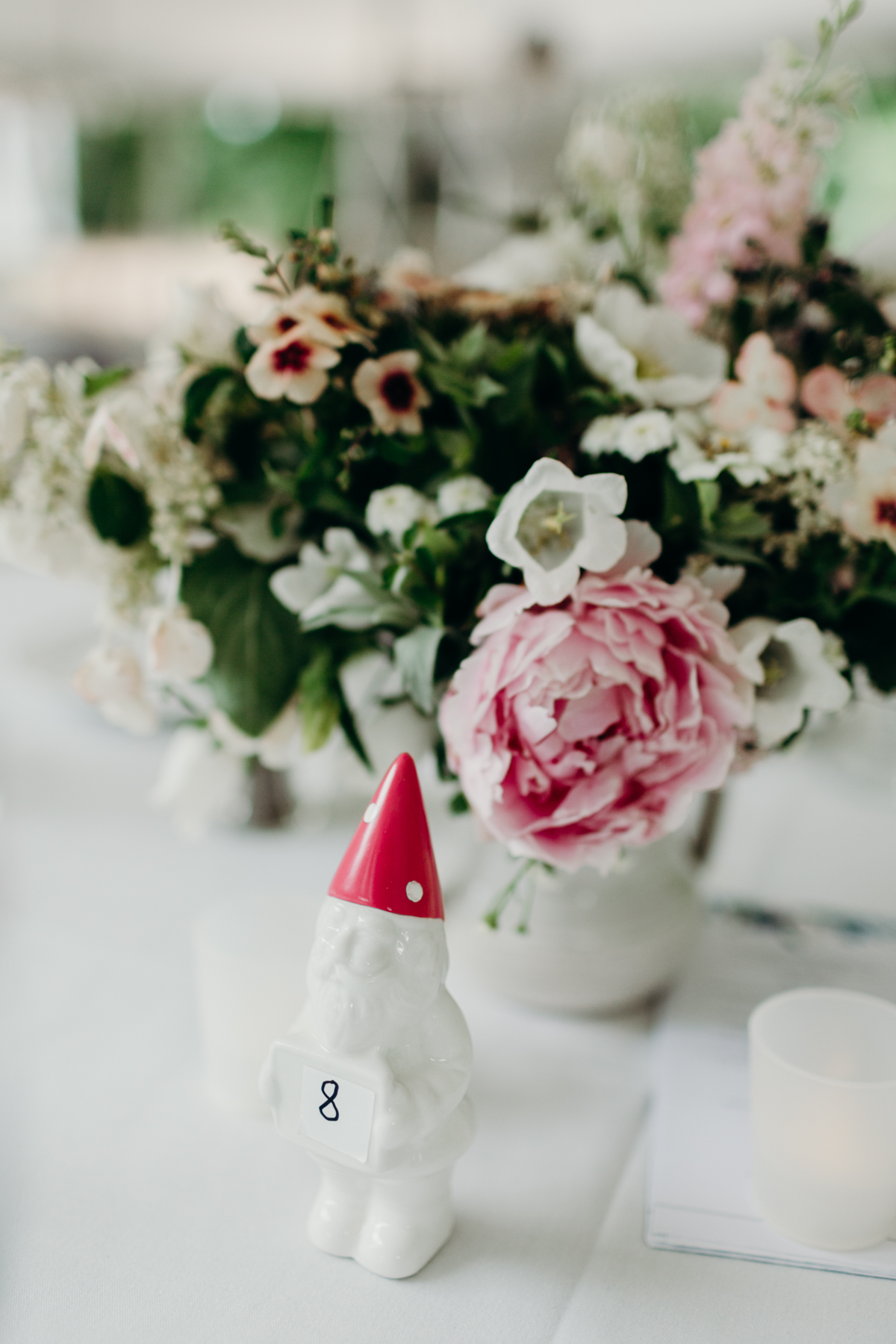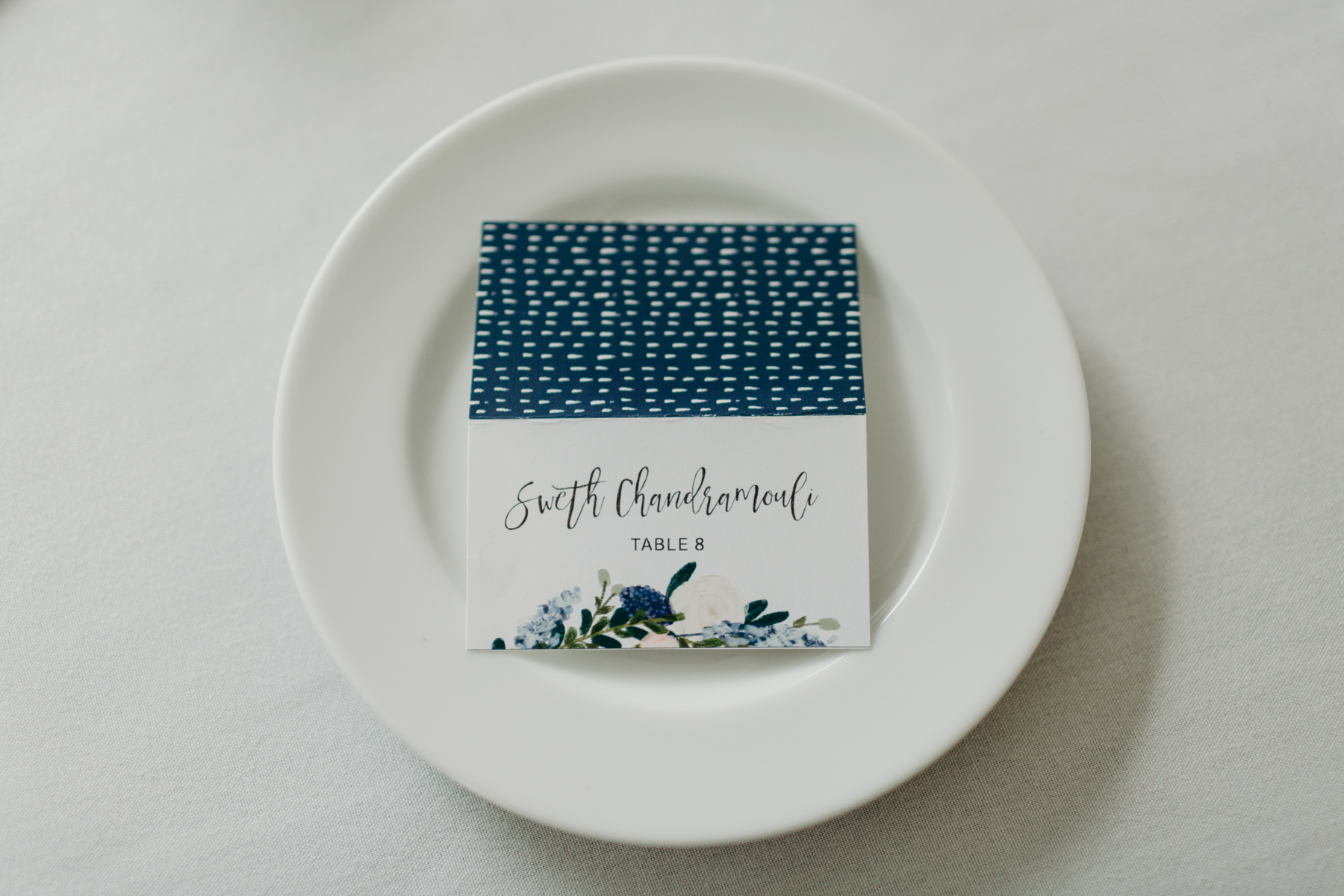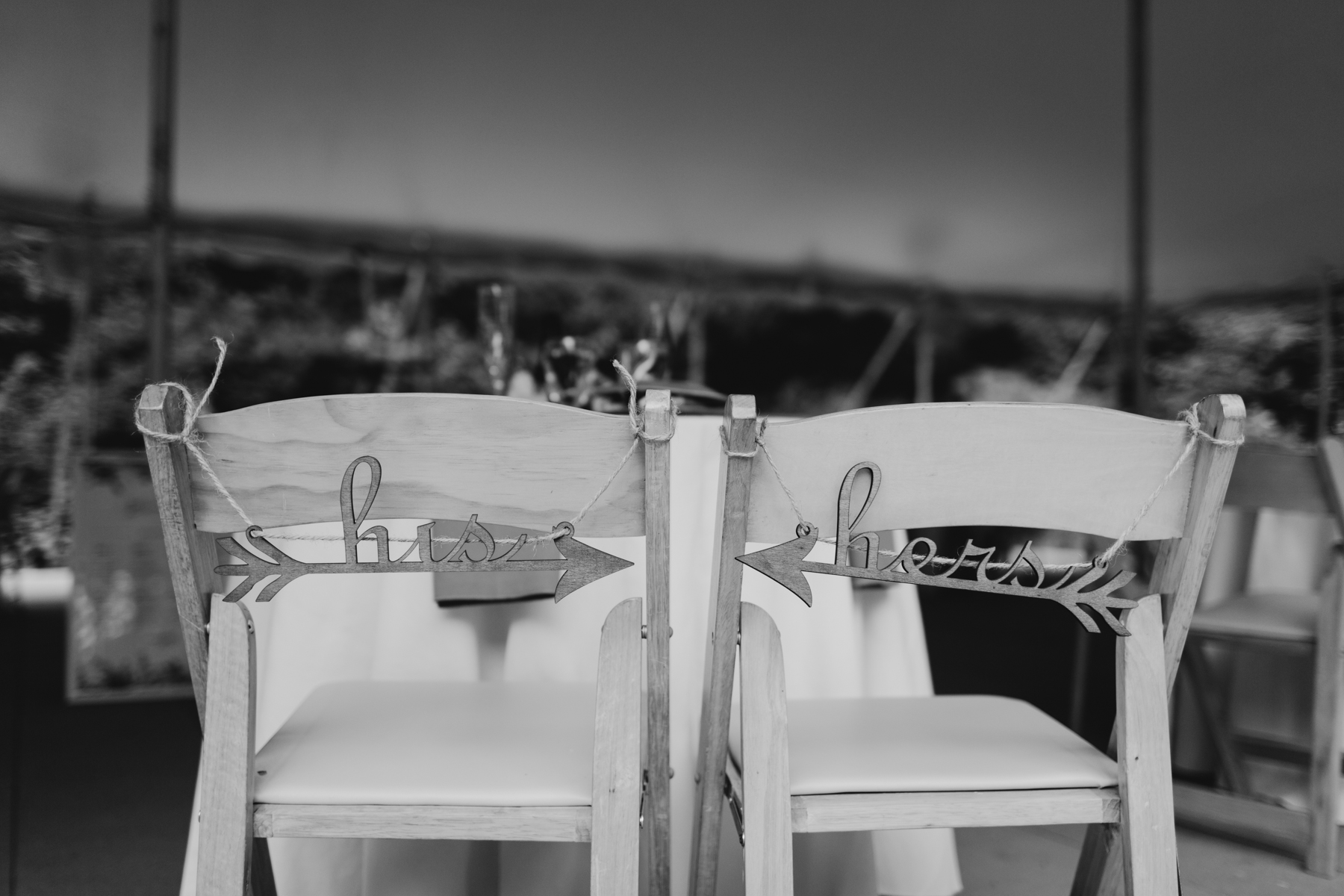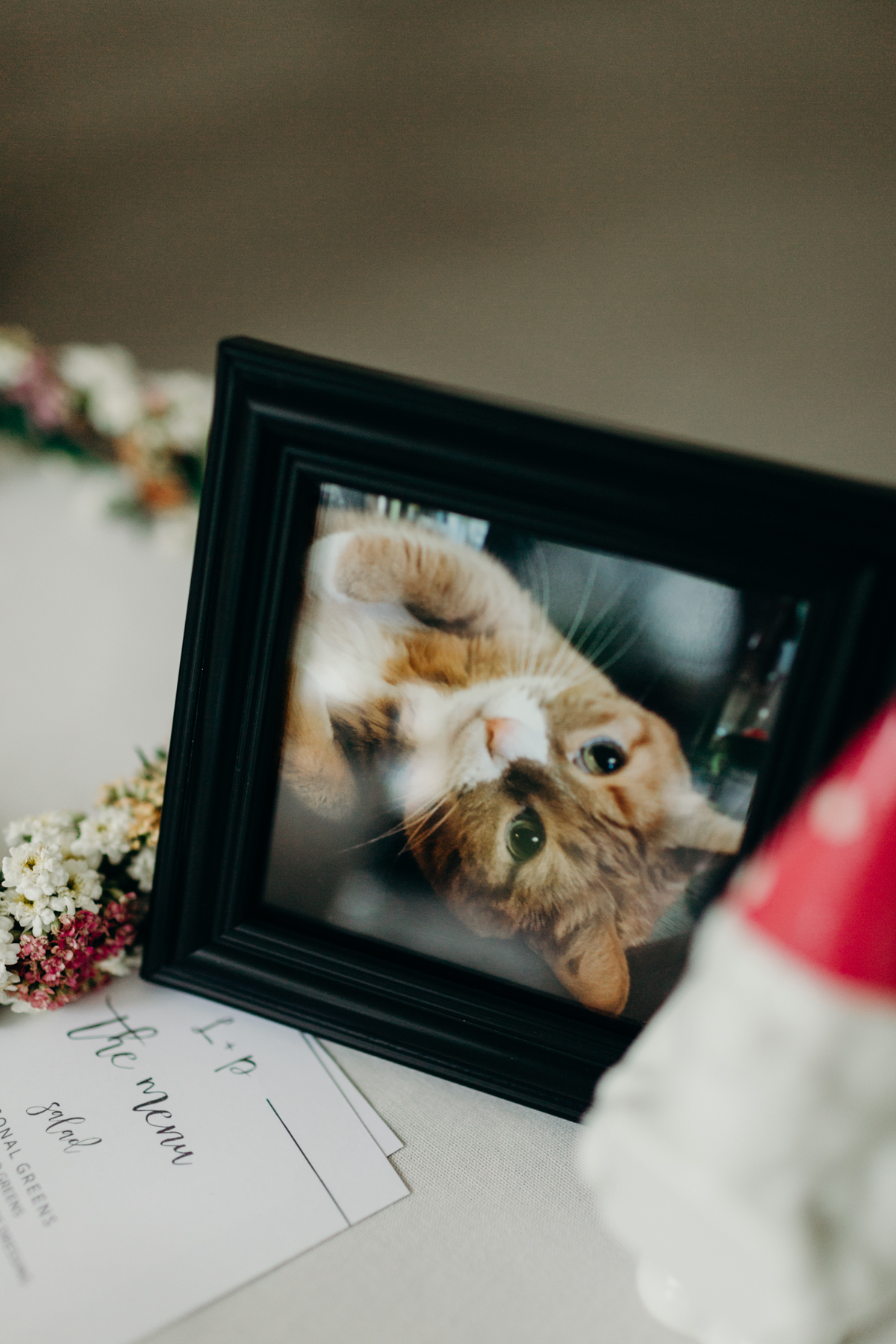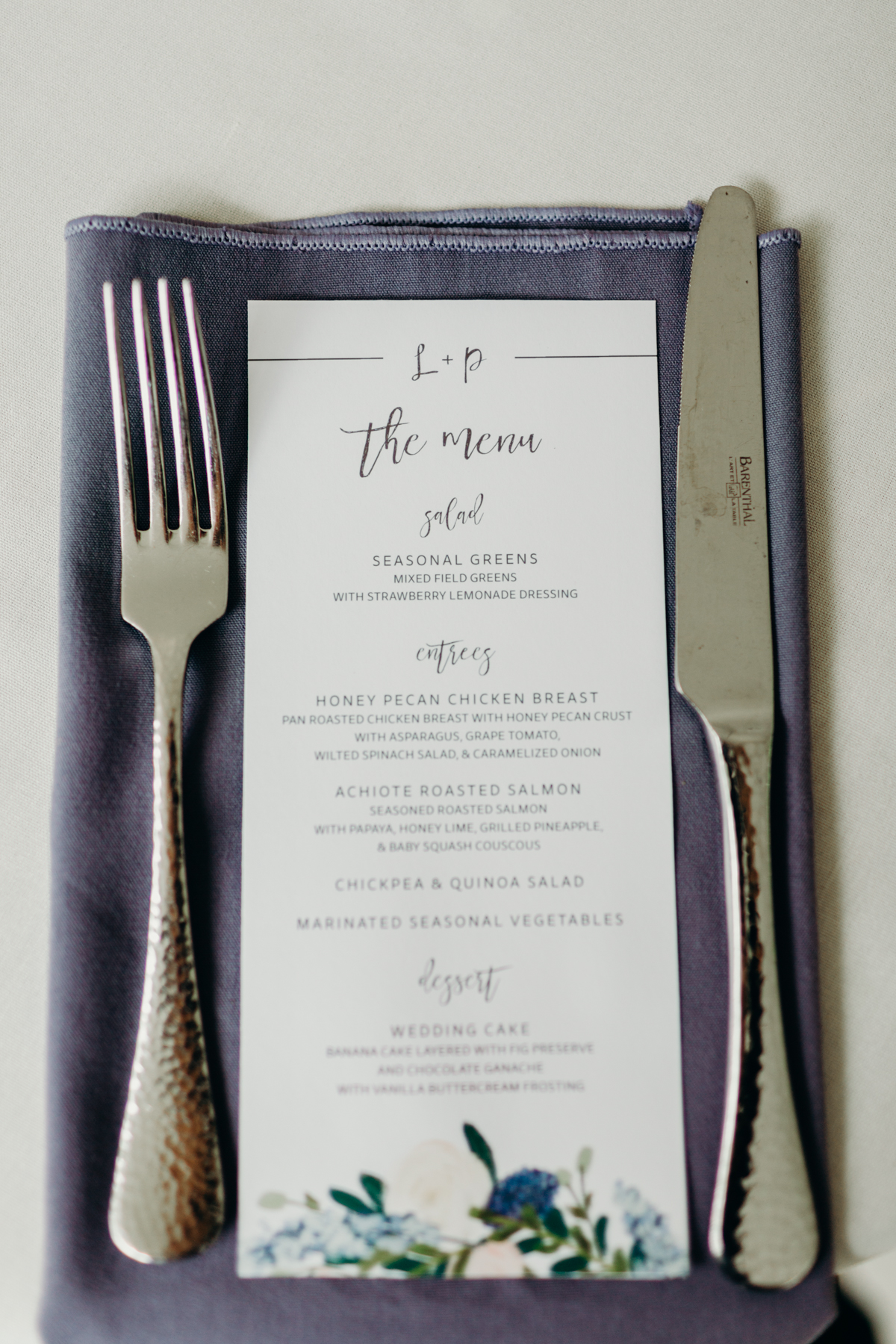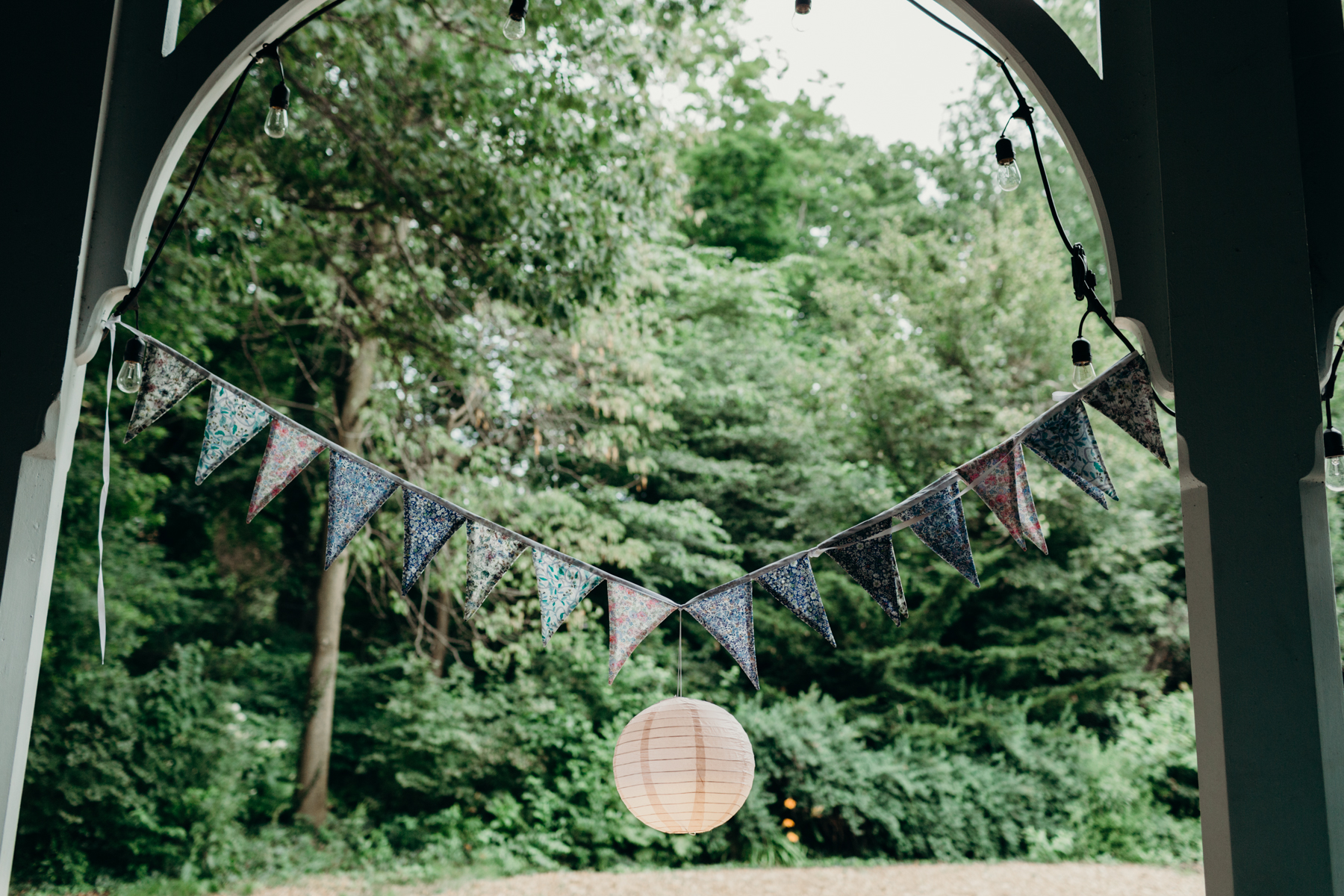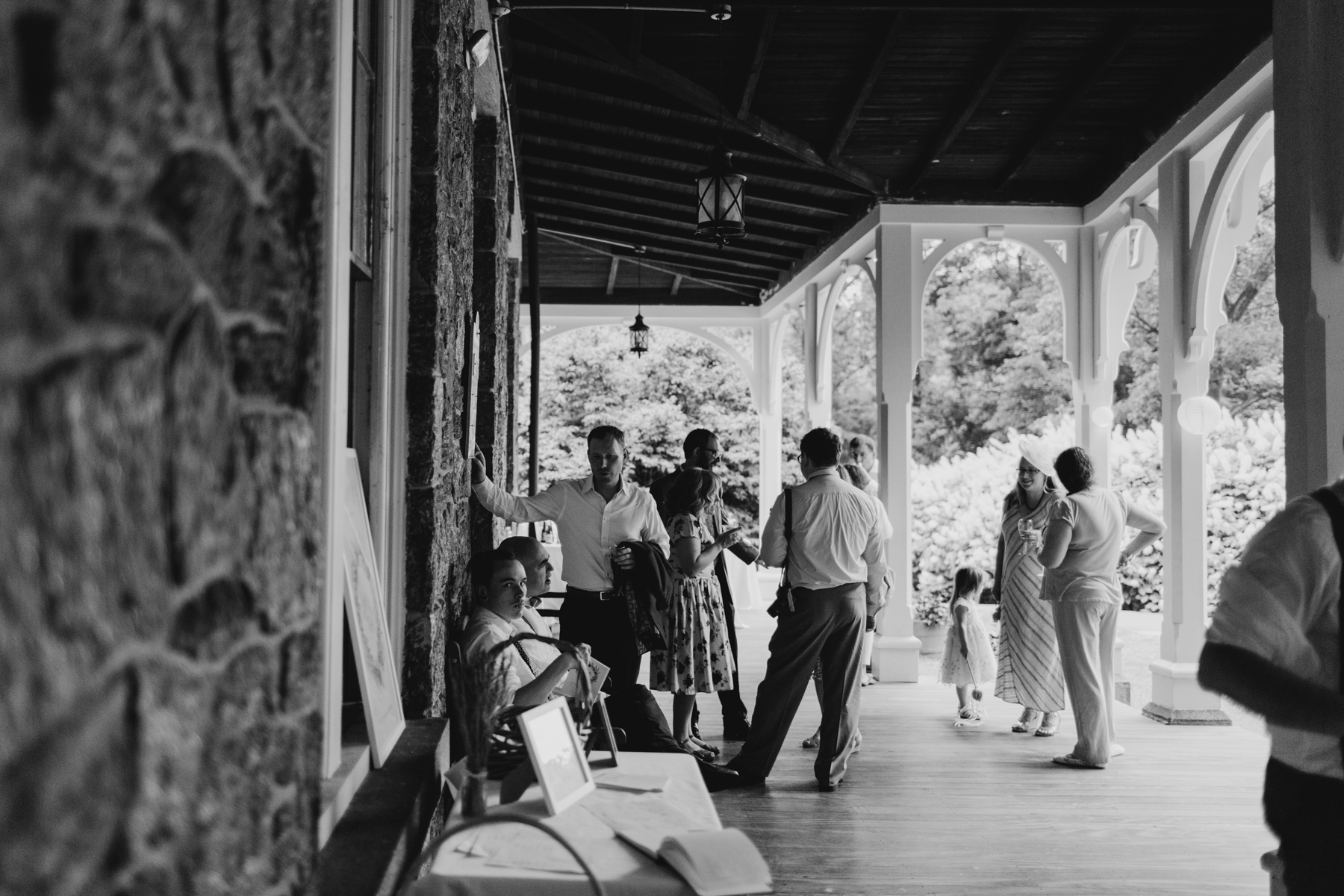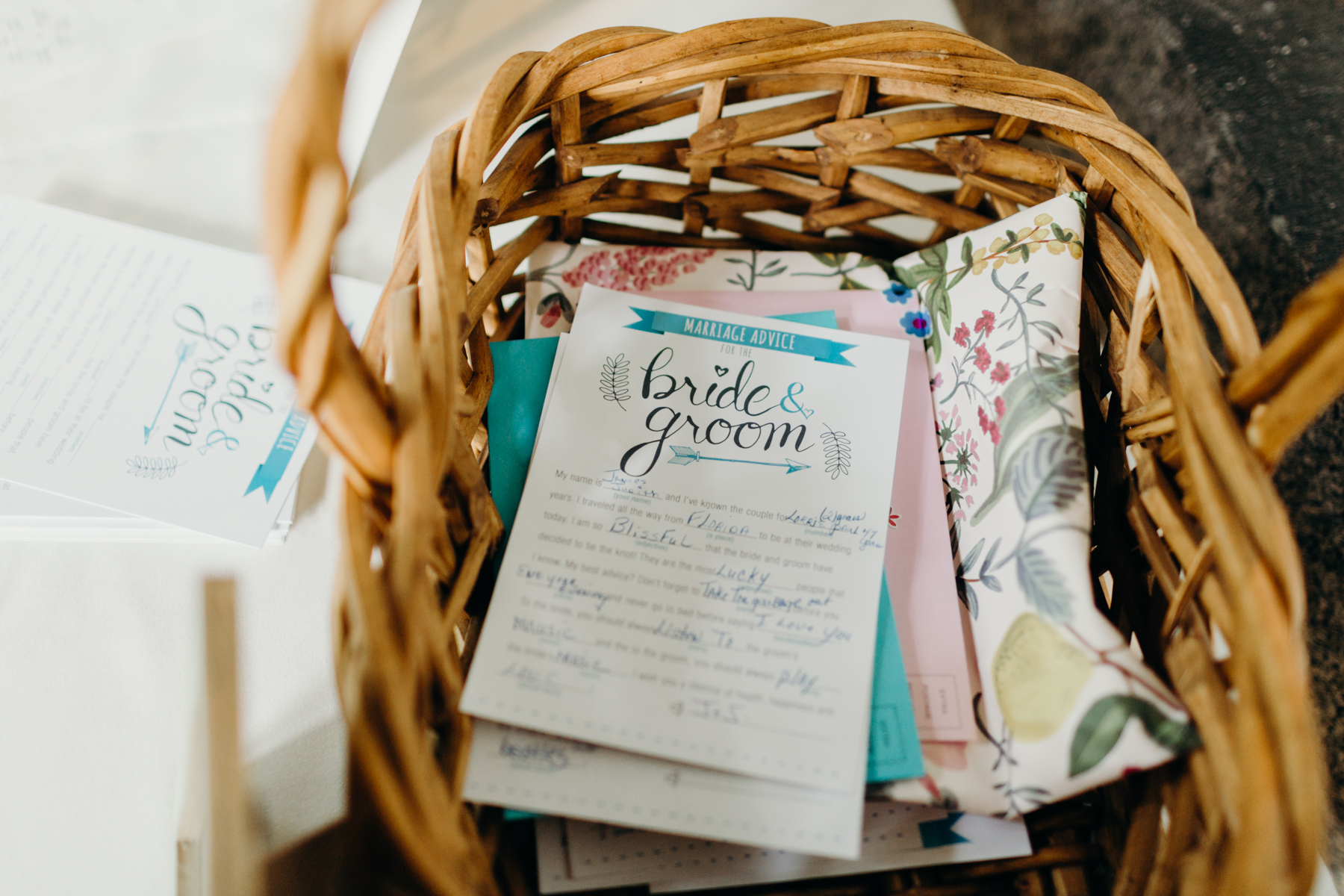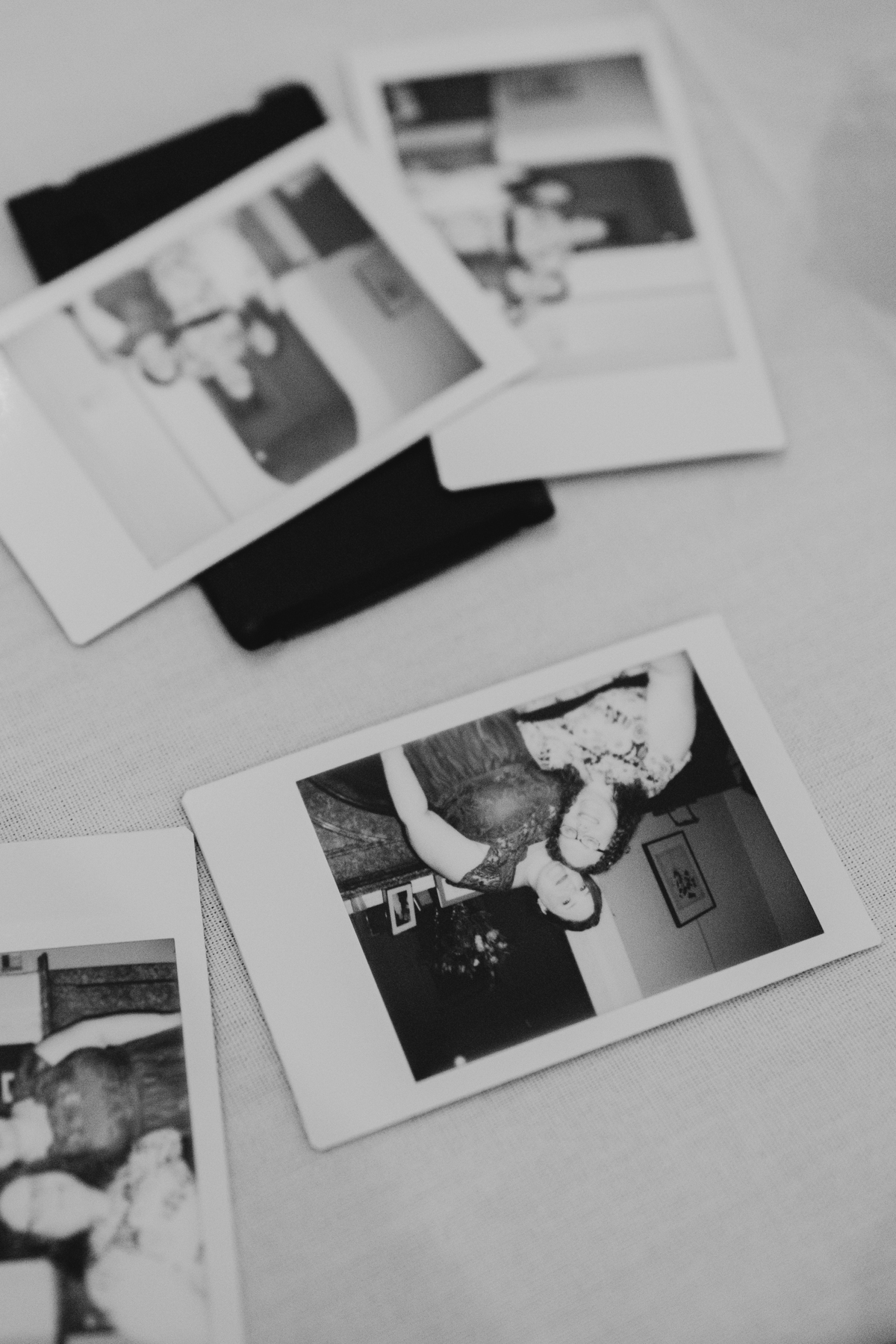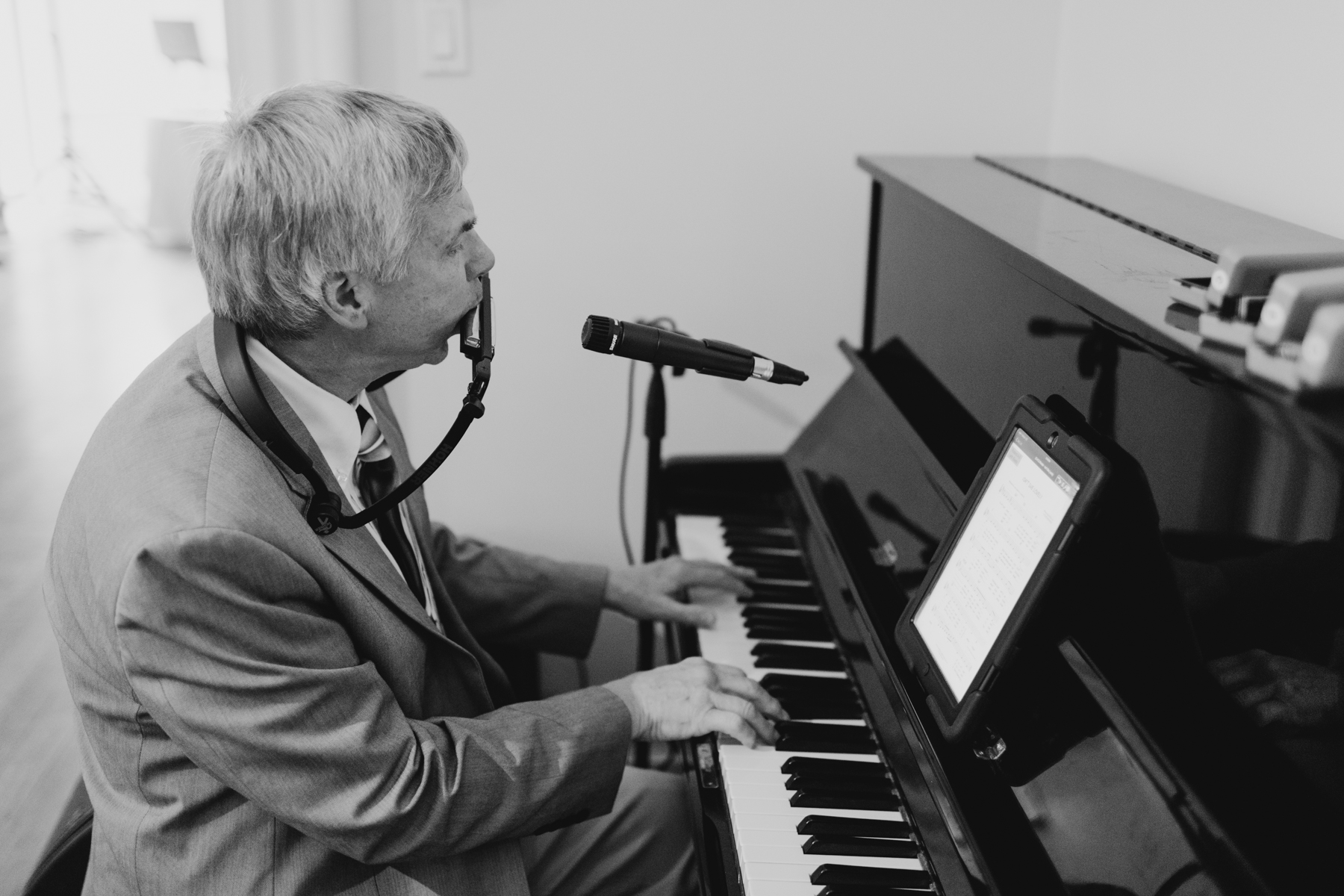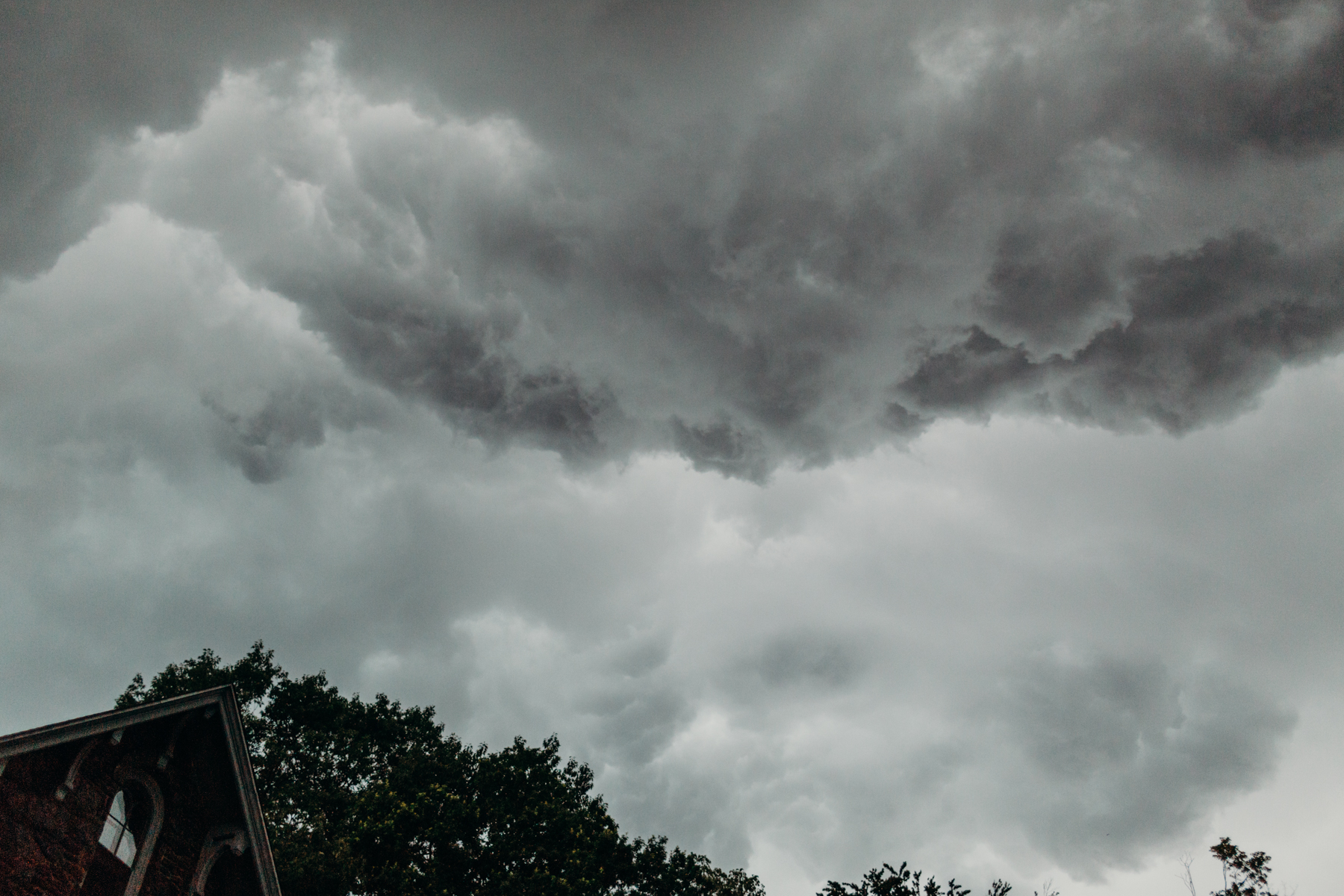 And then this rolled in…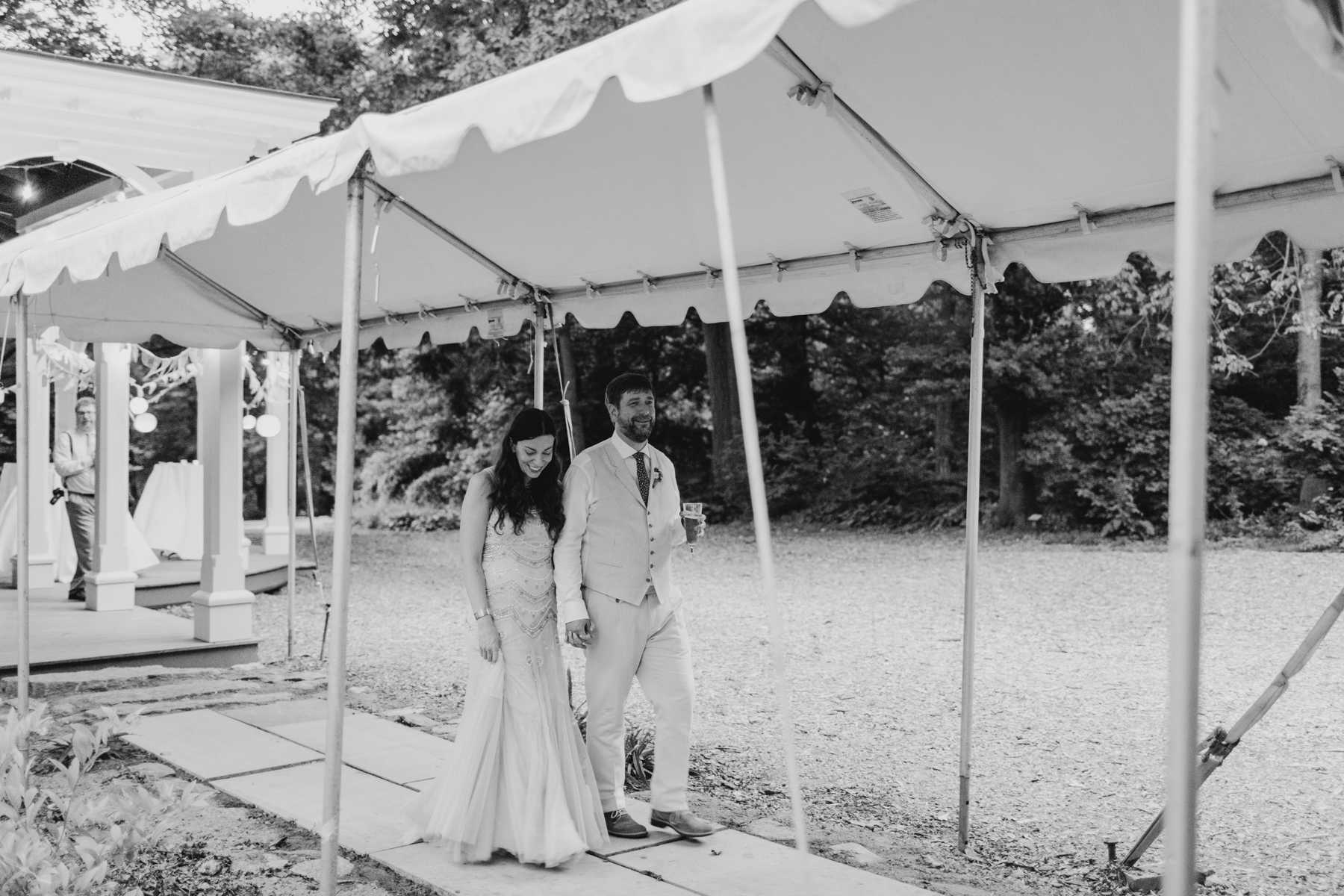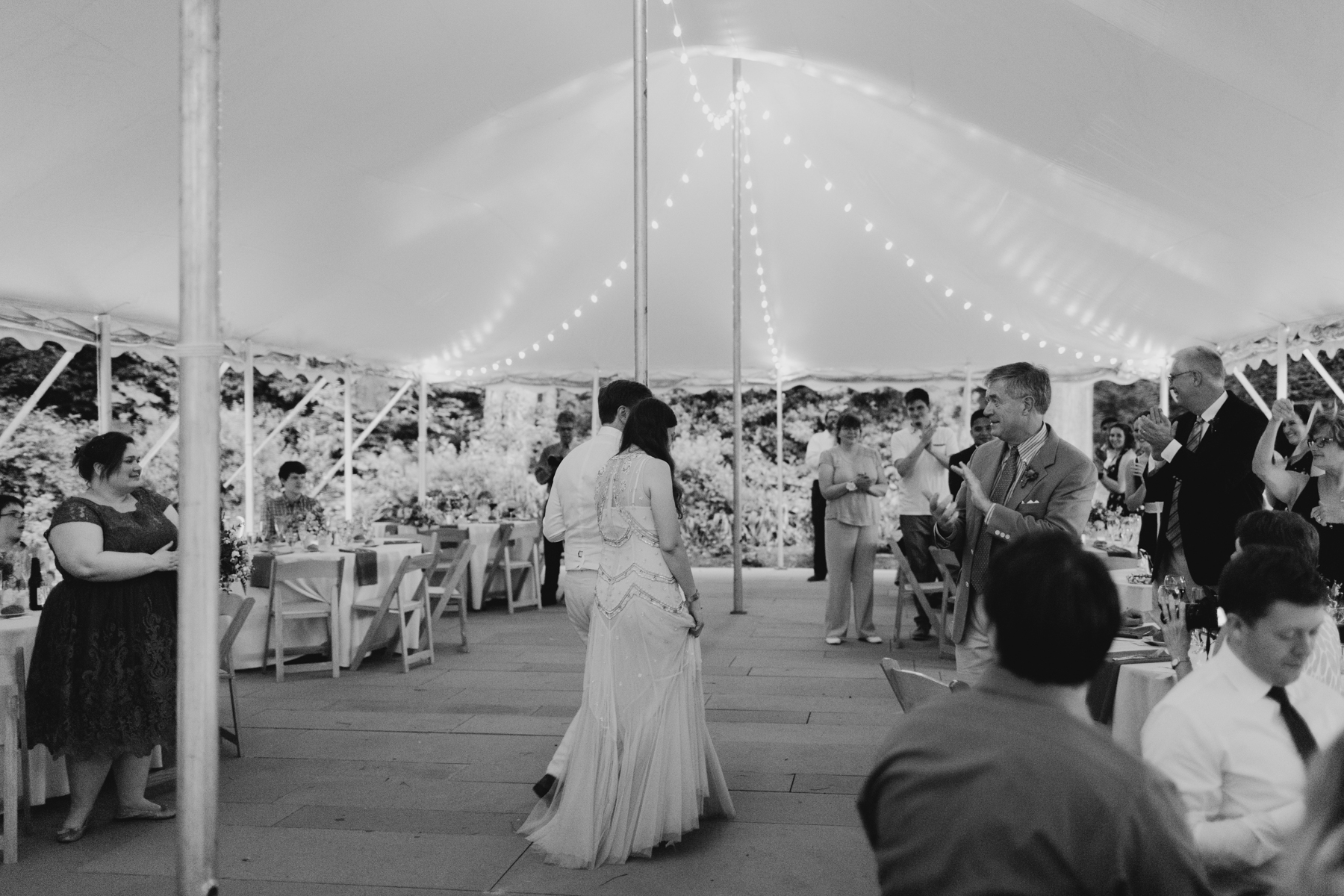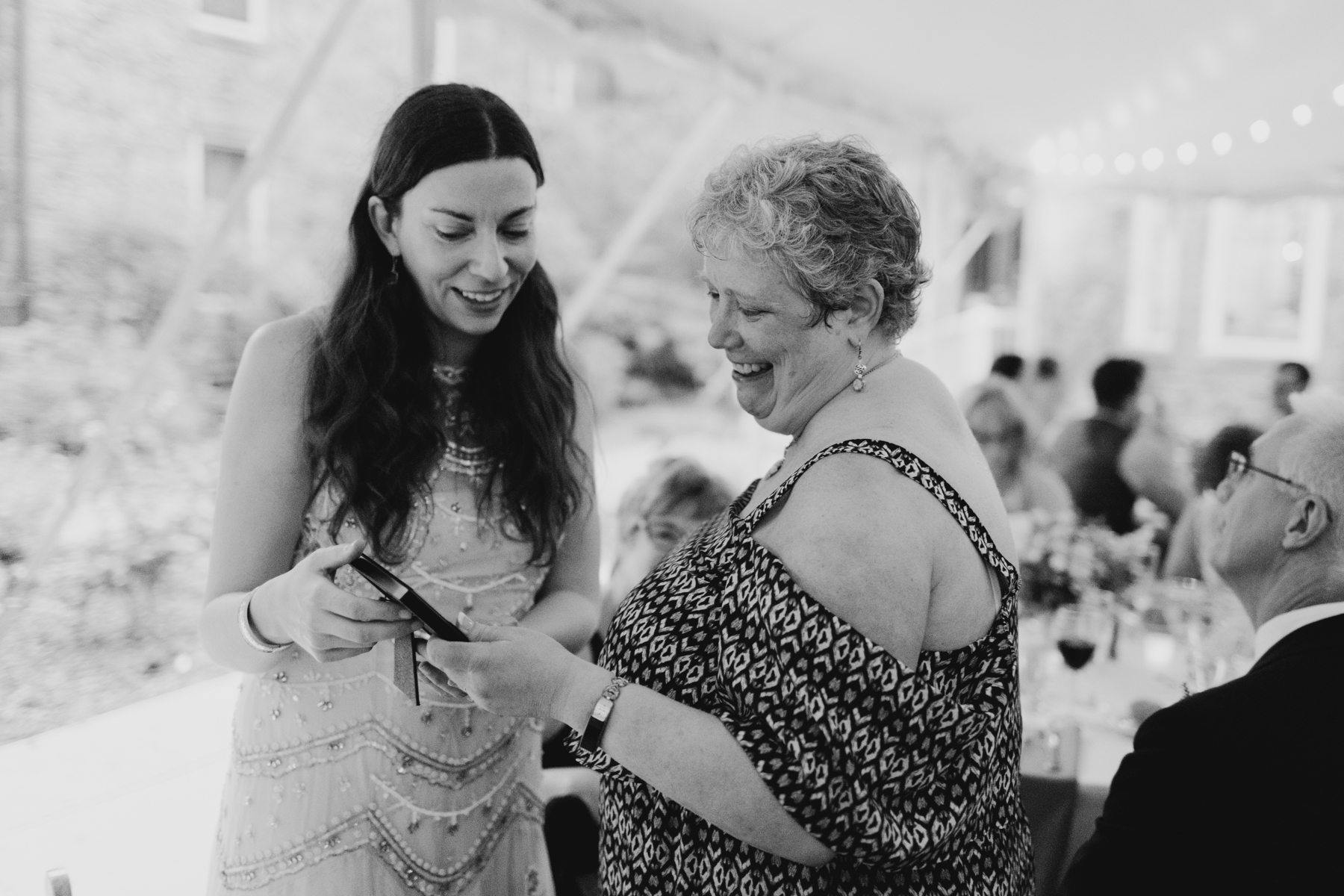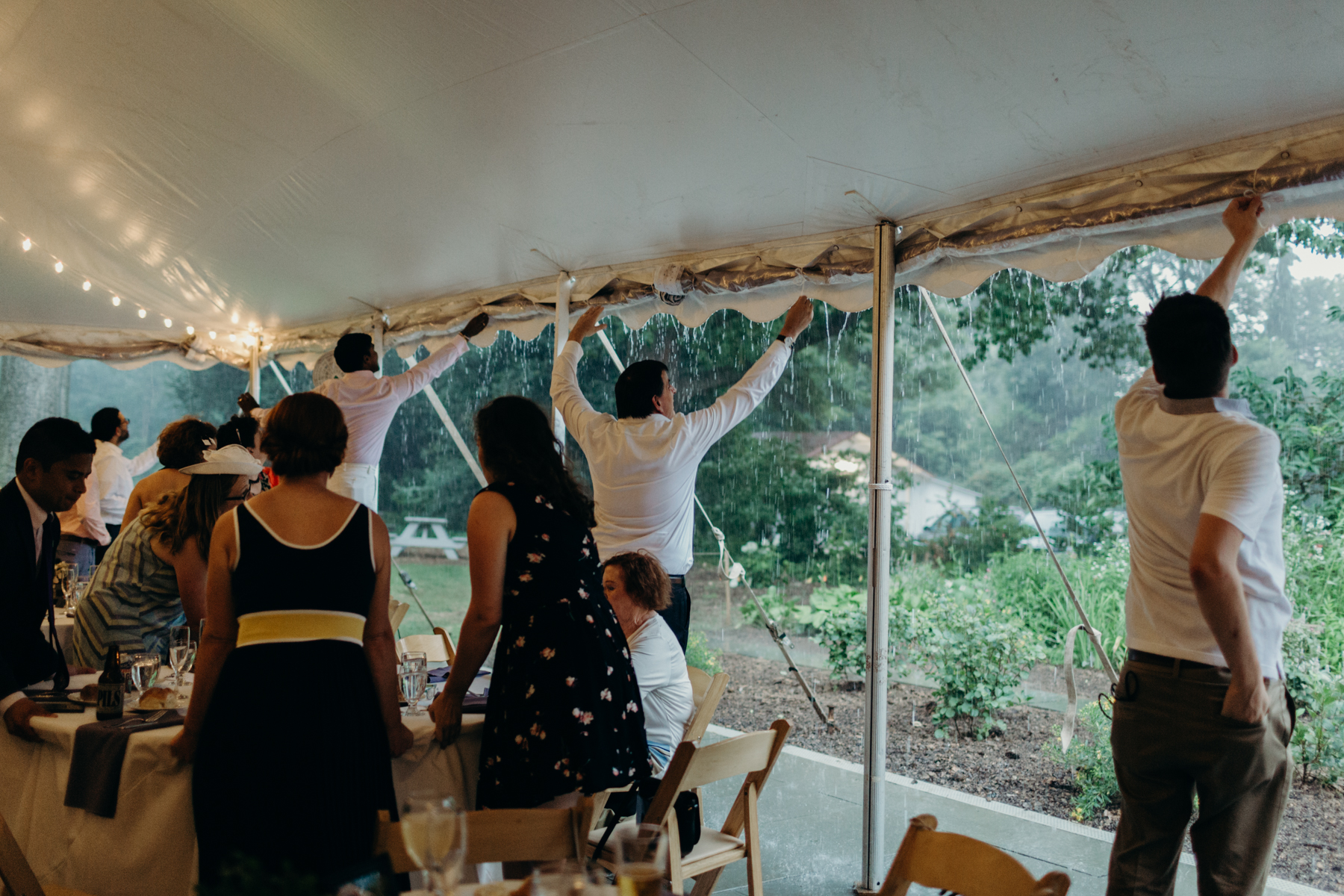 The rain, thunder, and lightning were so powerful + came in all at once! Everyone scrambled to move all the tables, and drop the walls of the tent!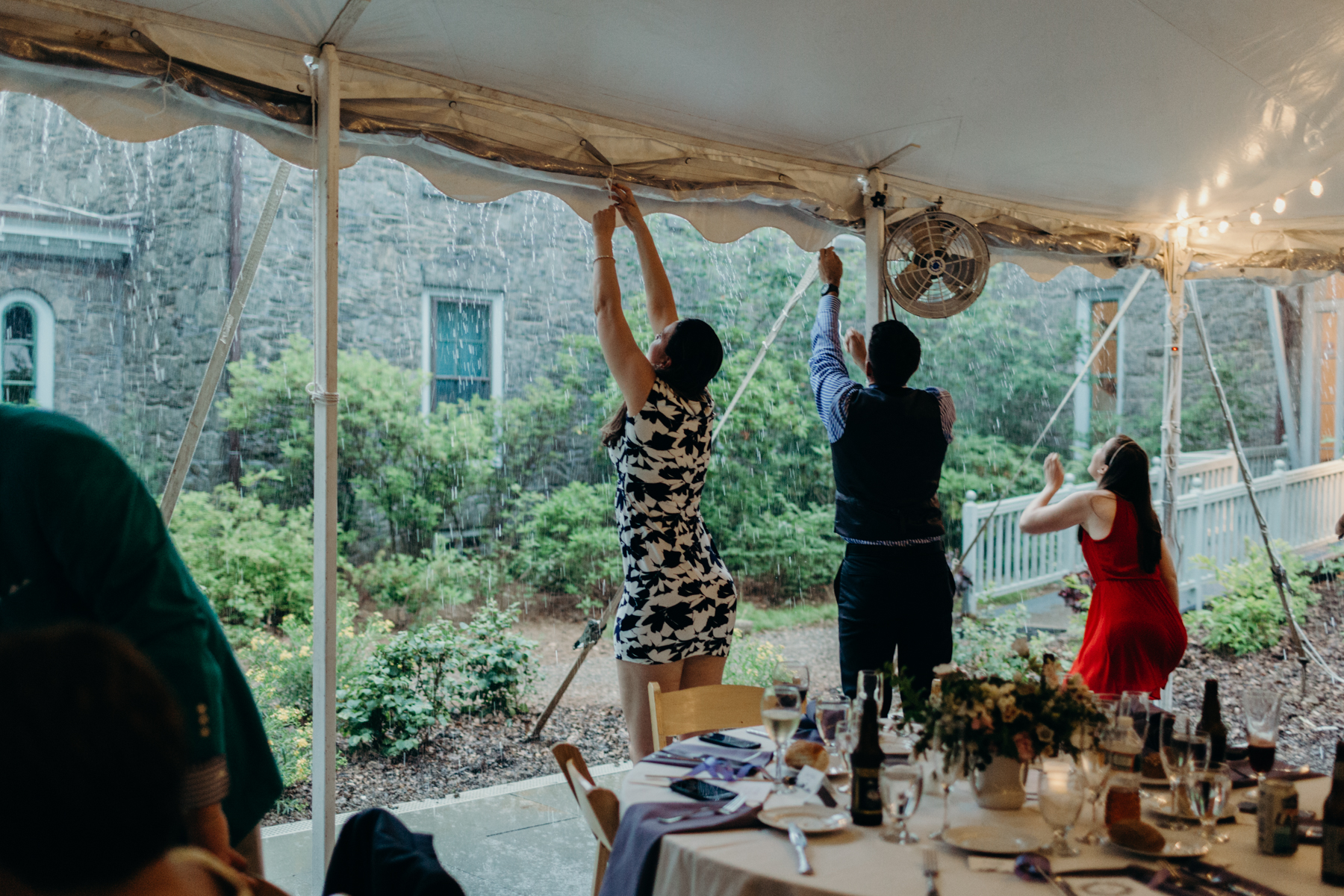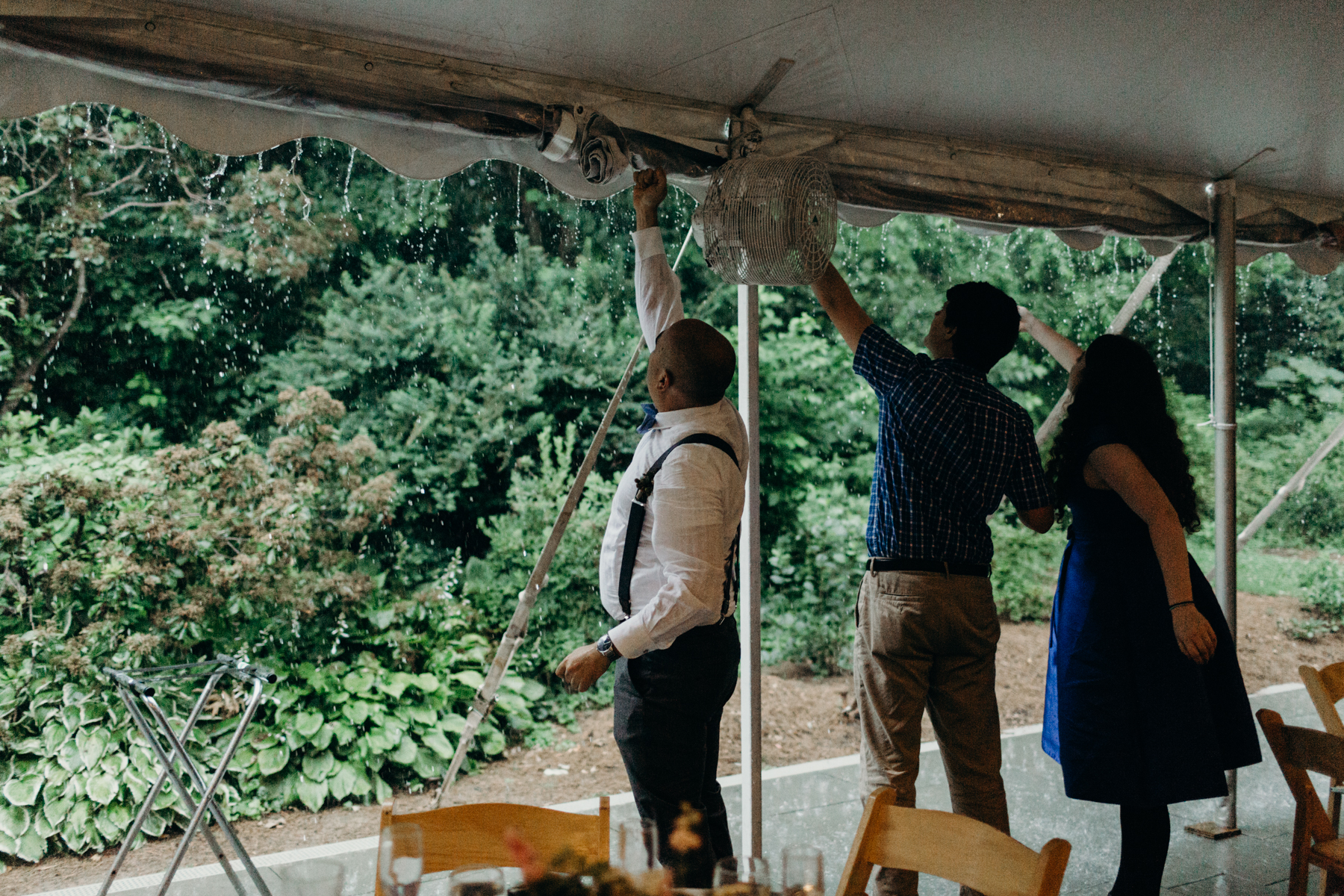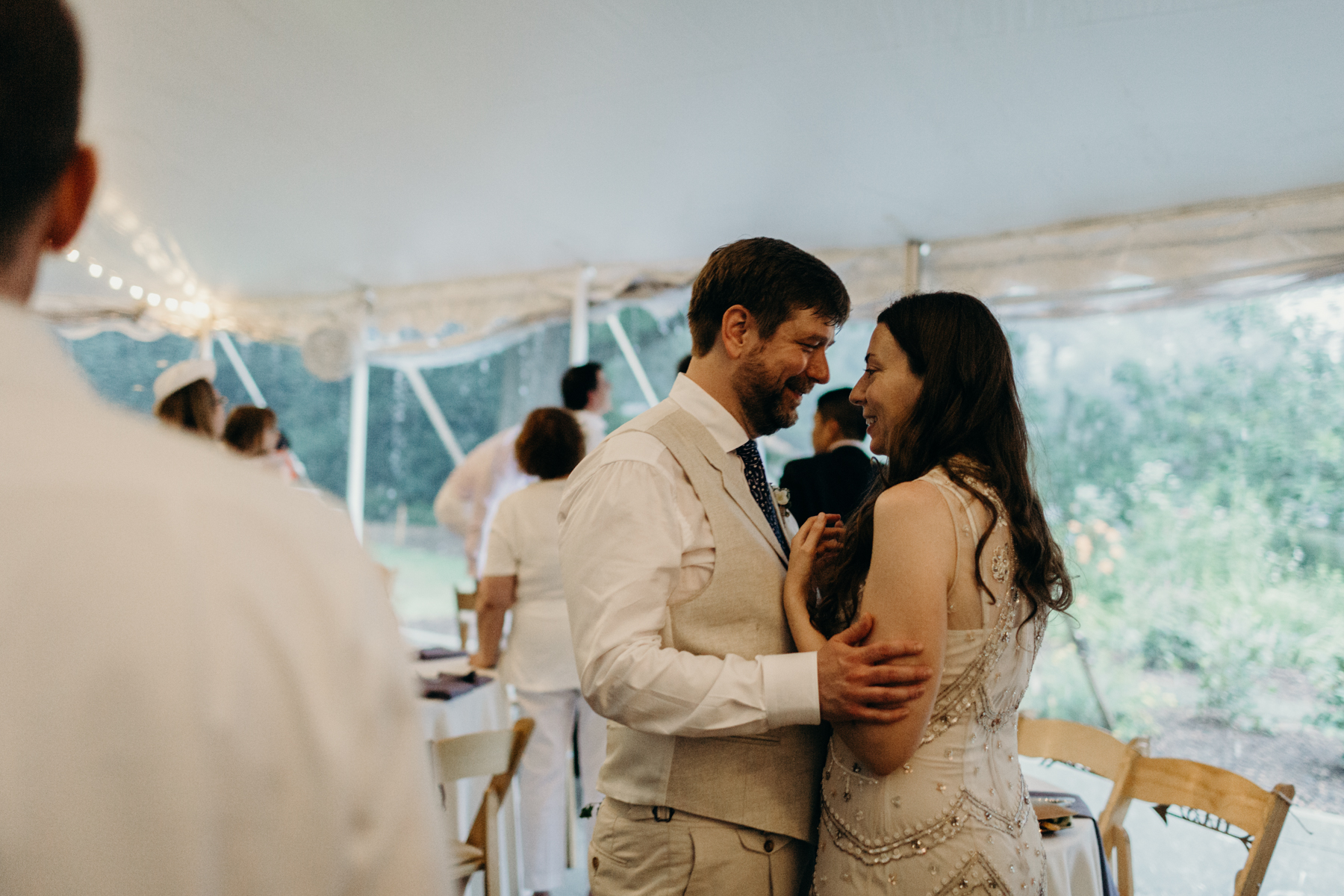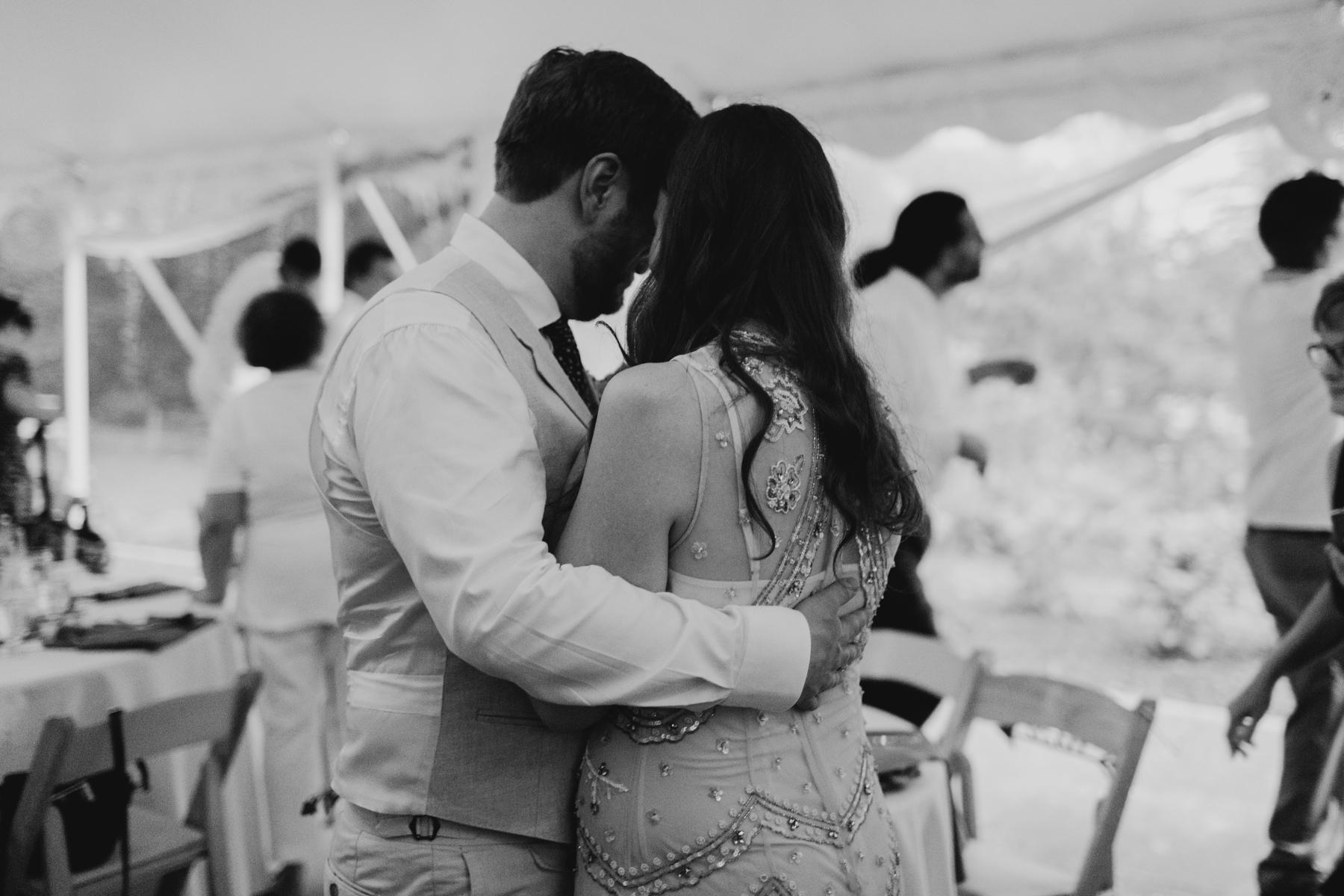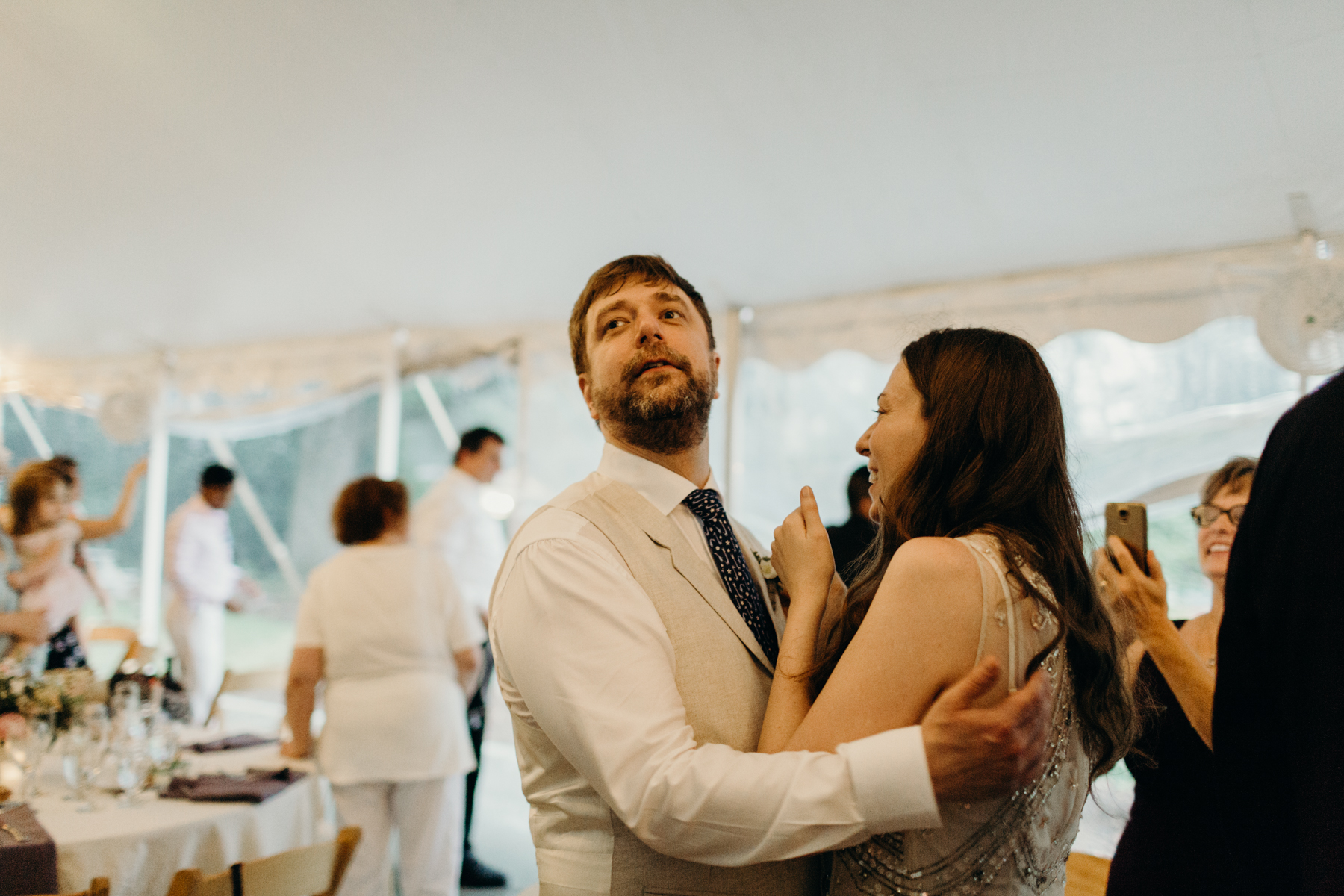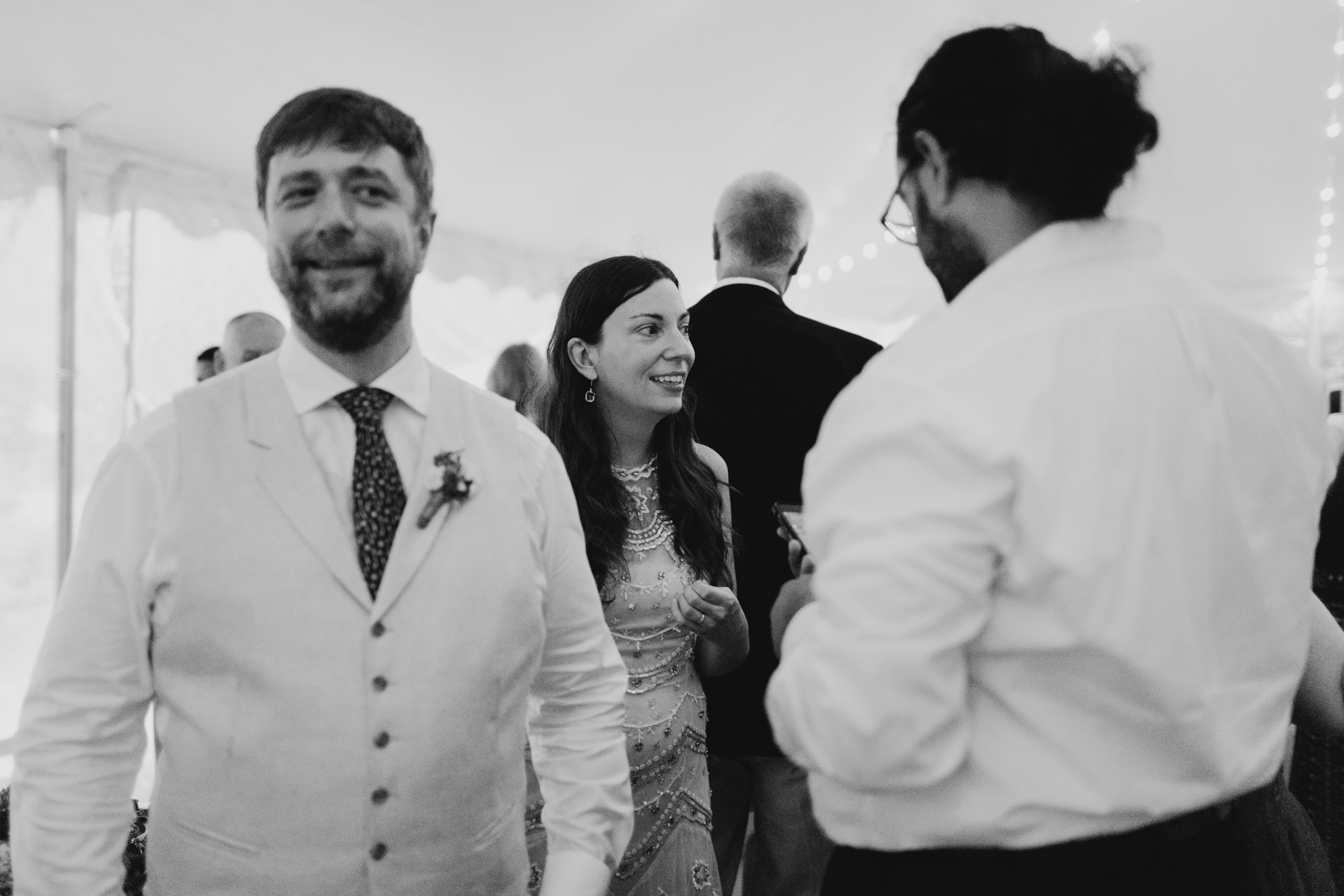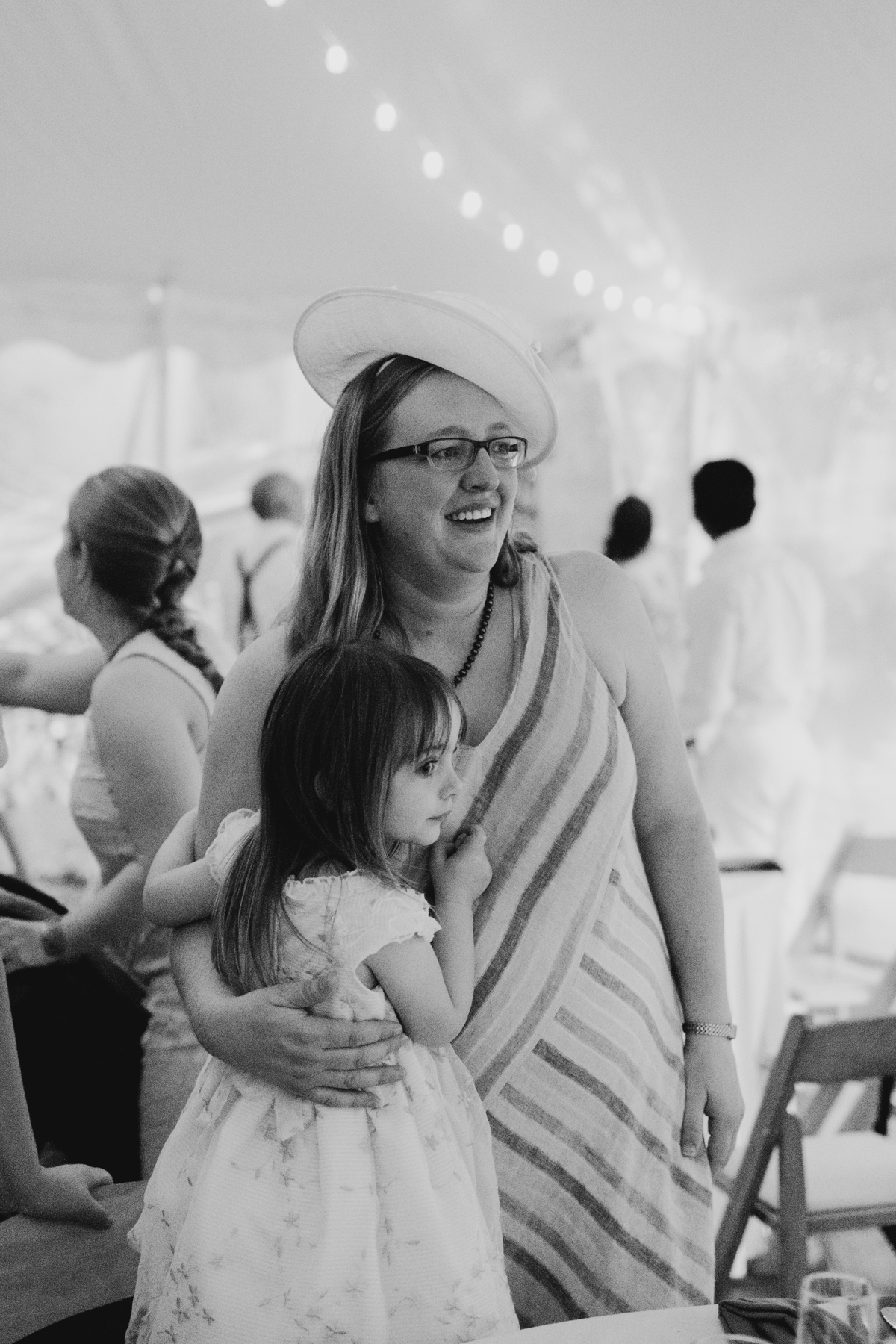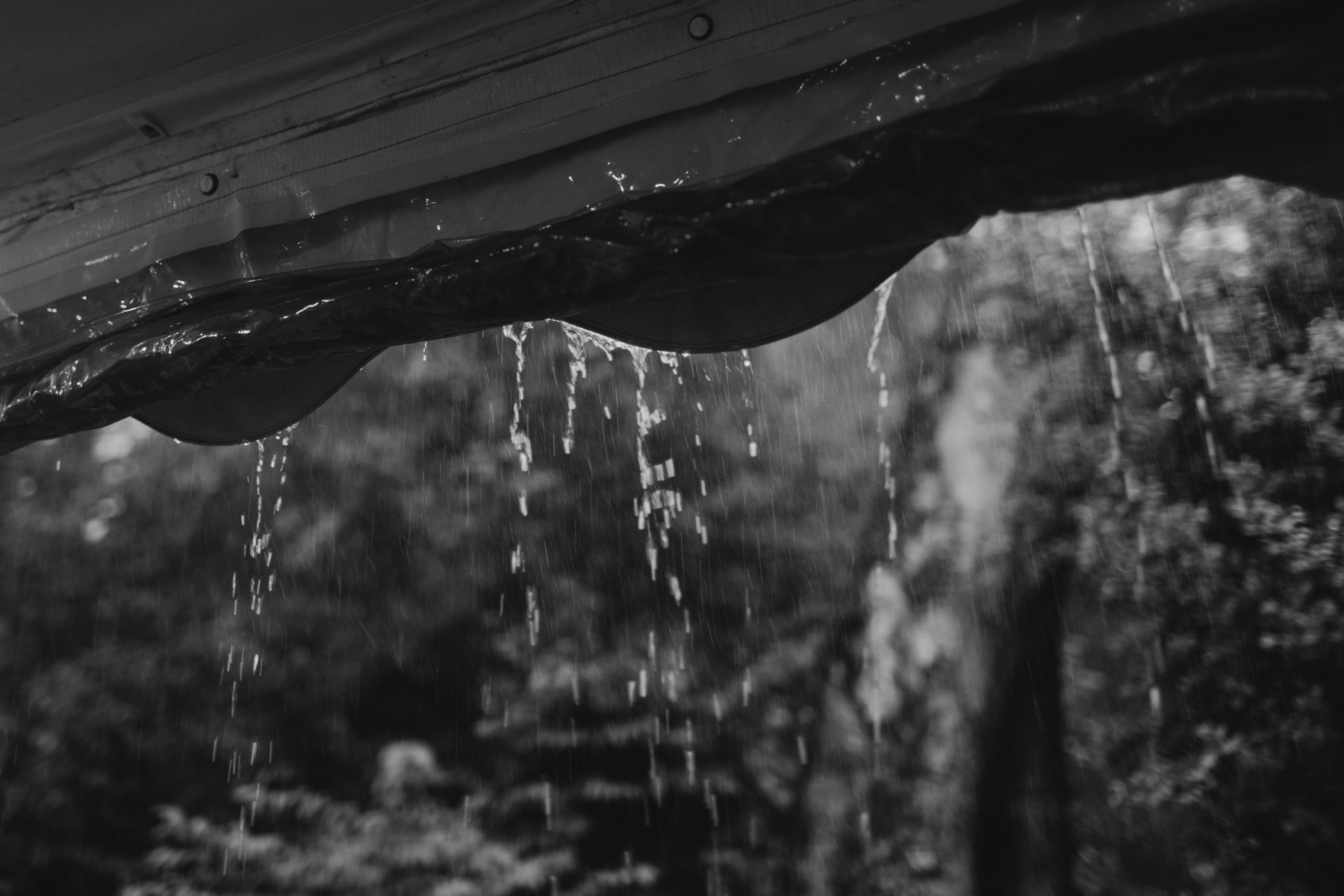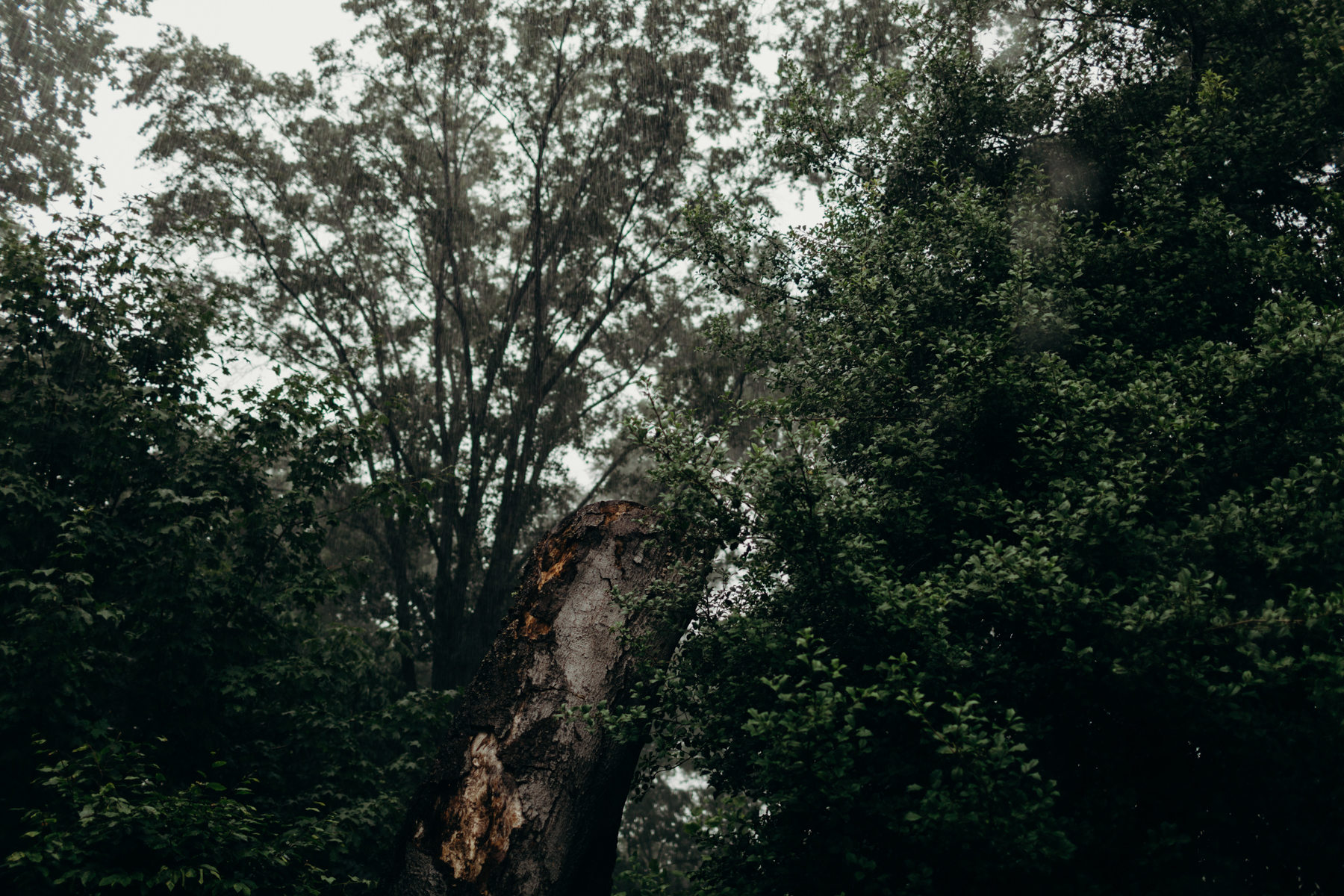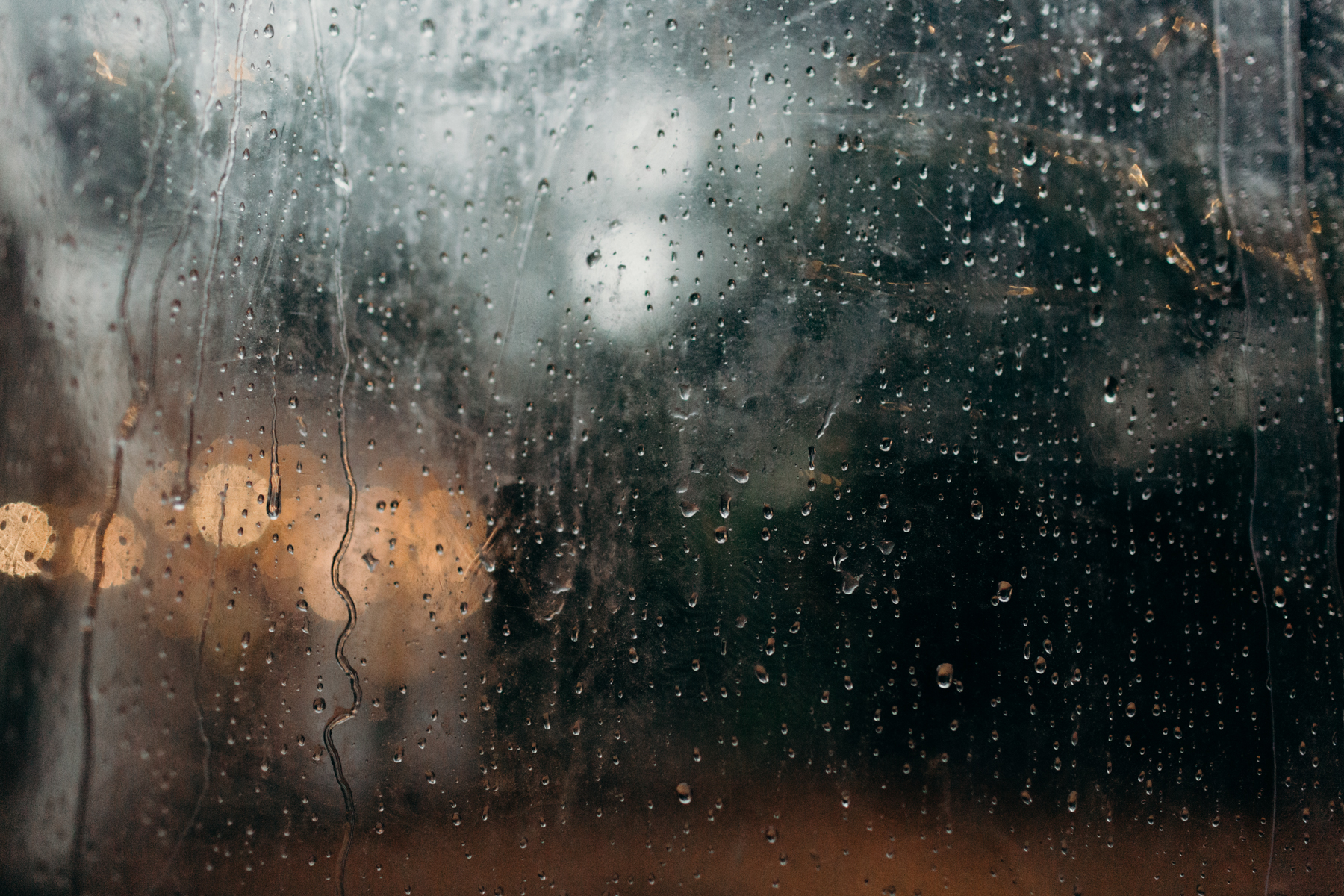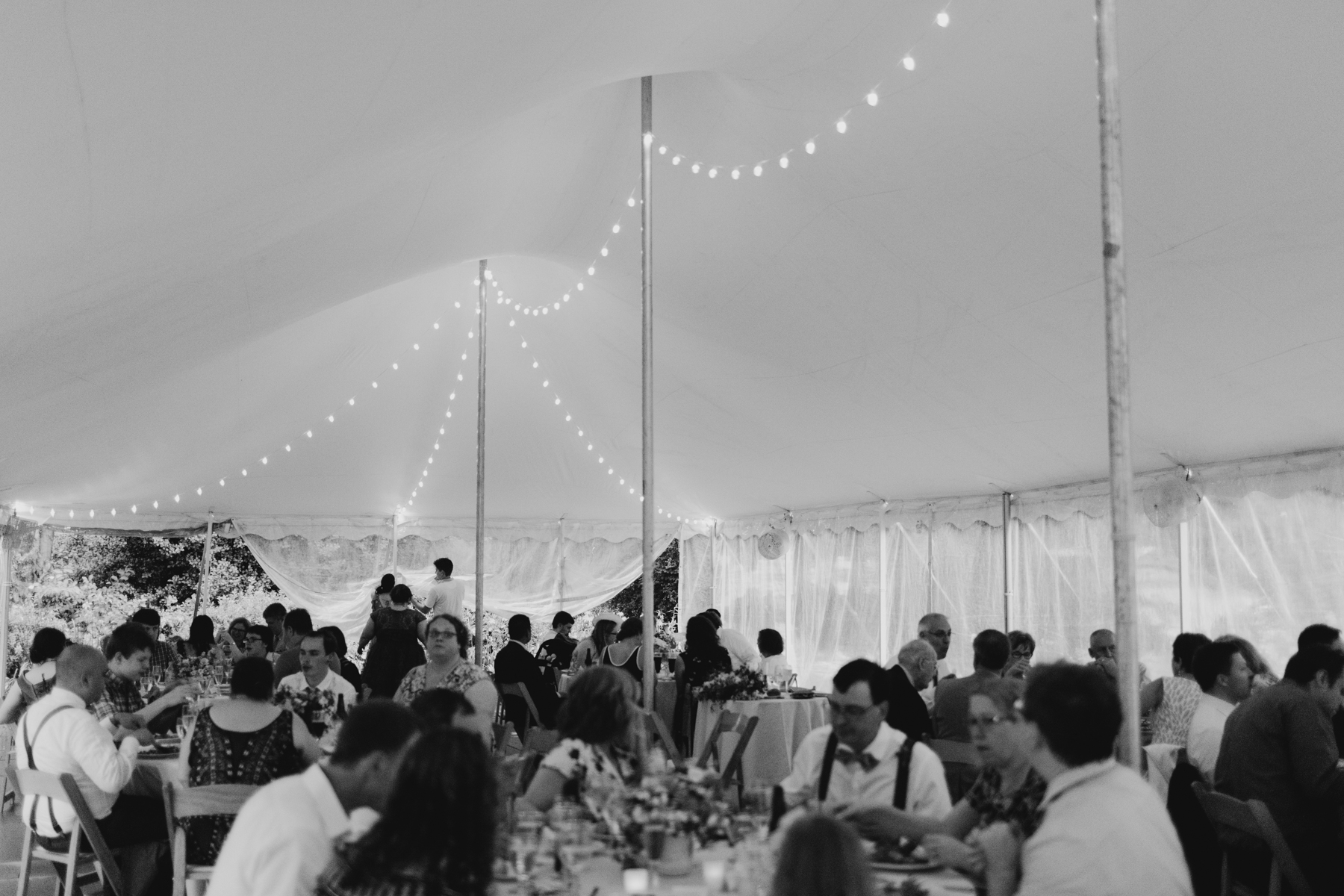 All was well + dinner continued!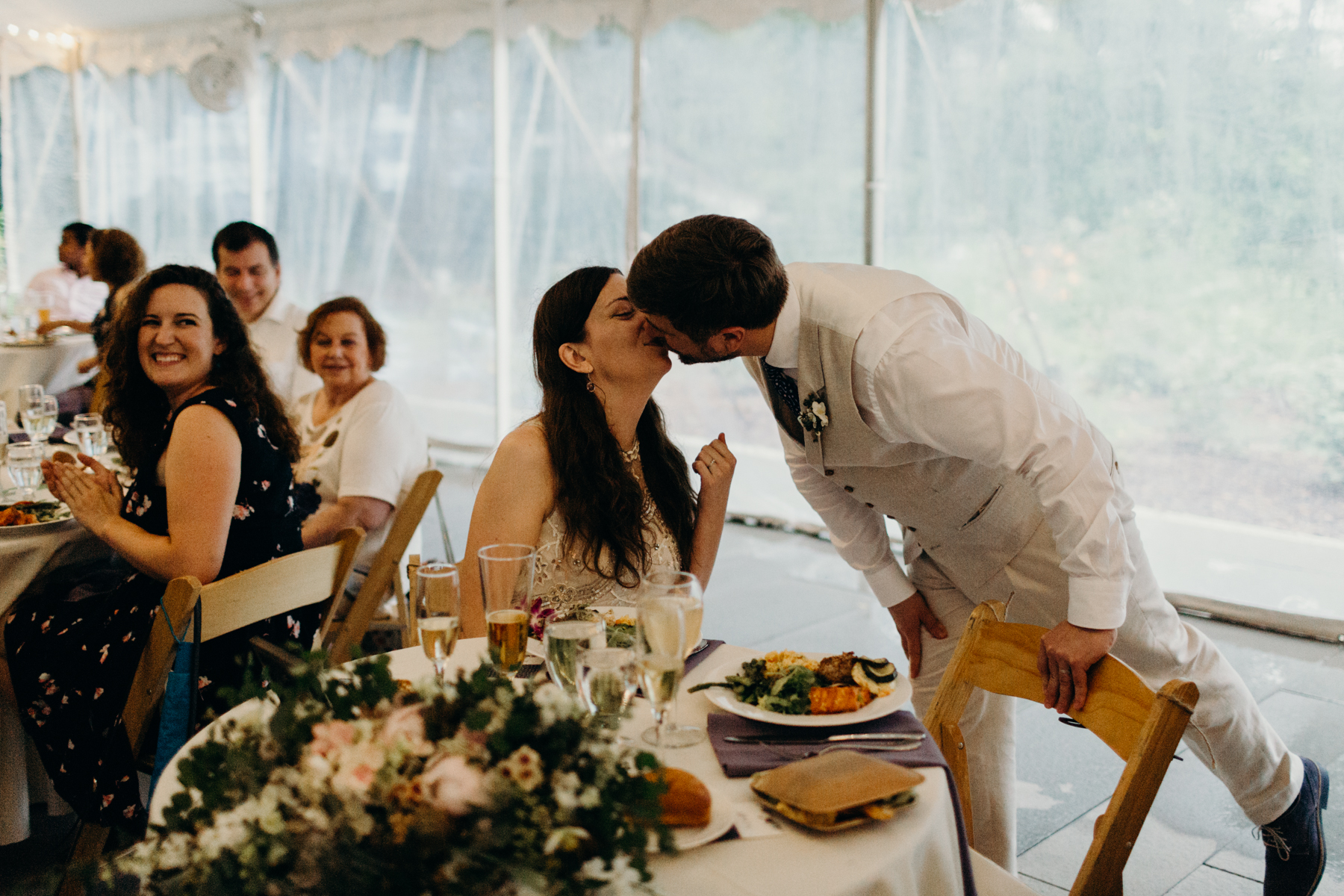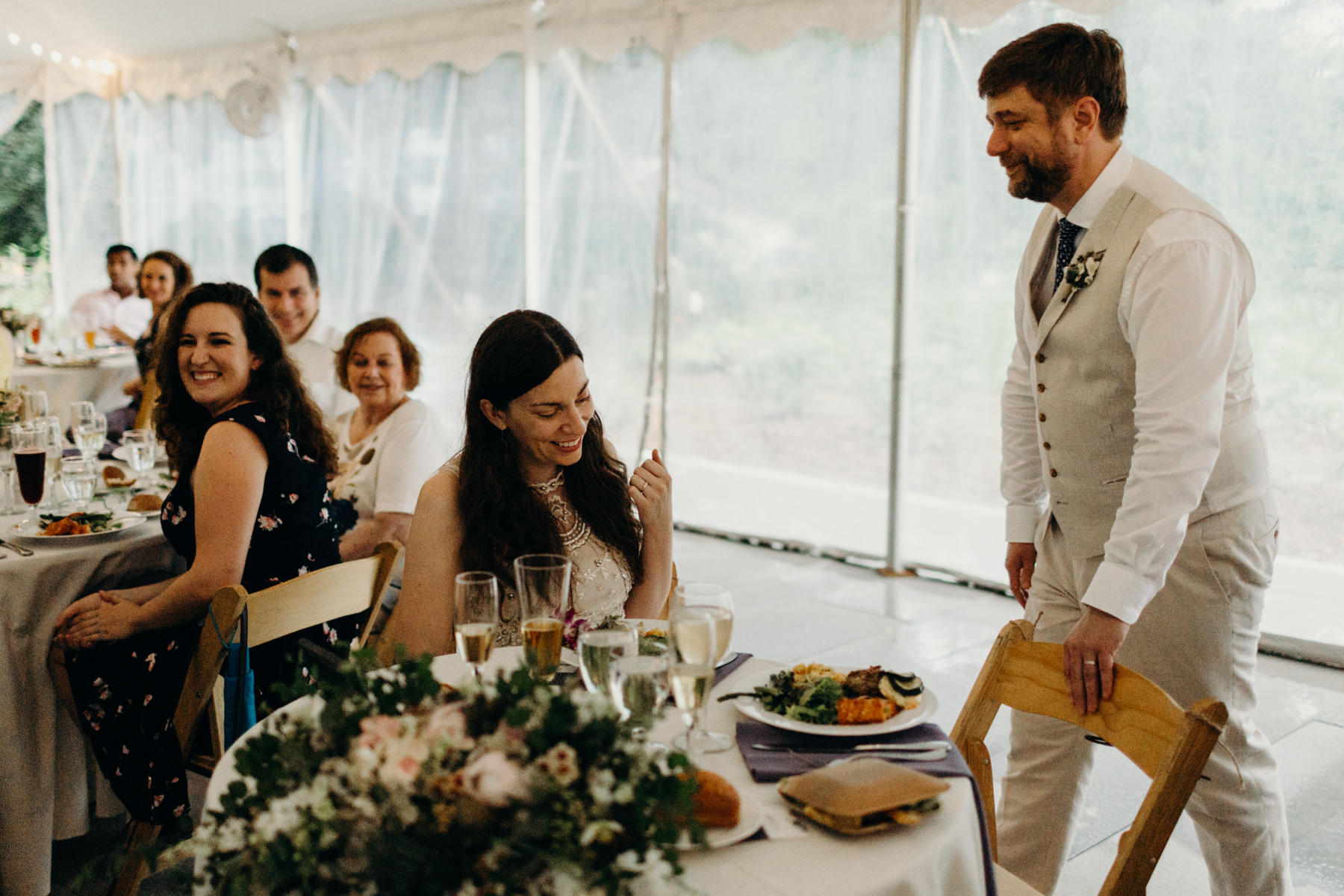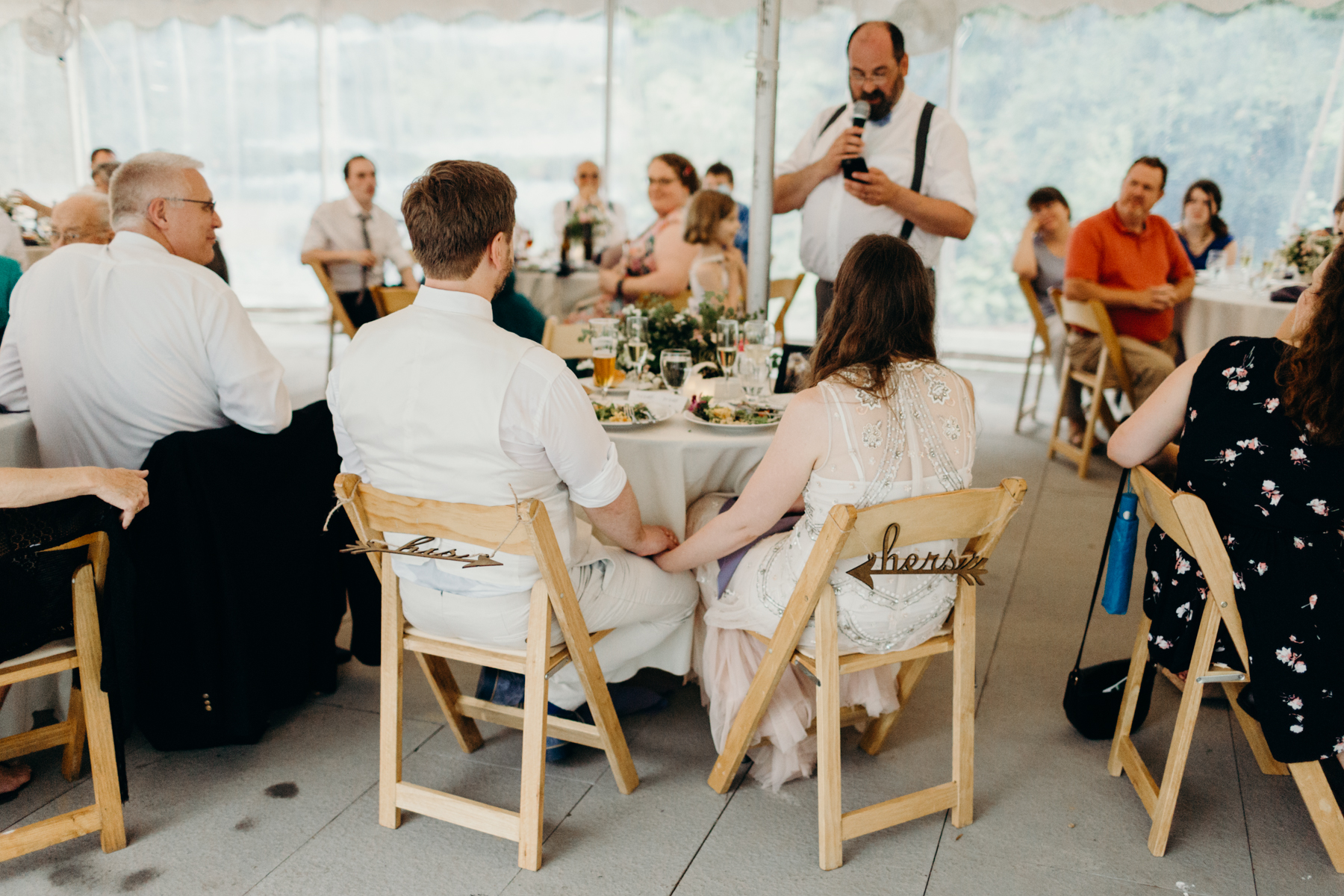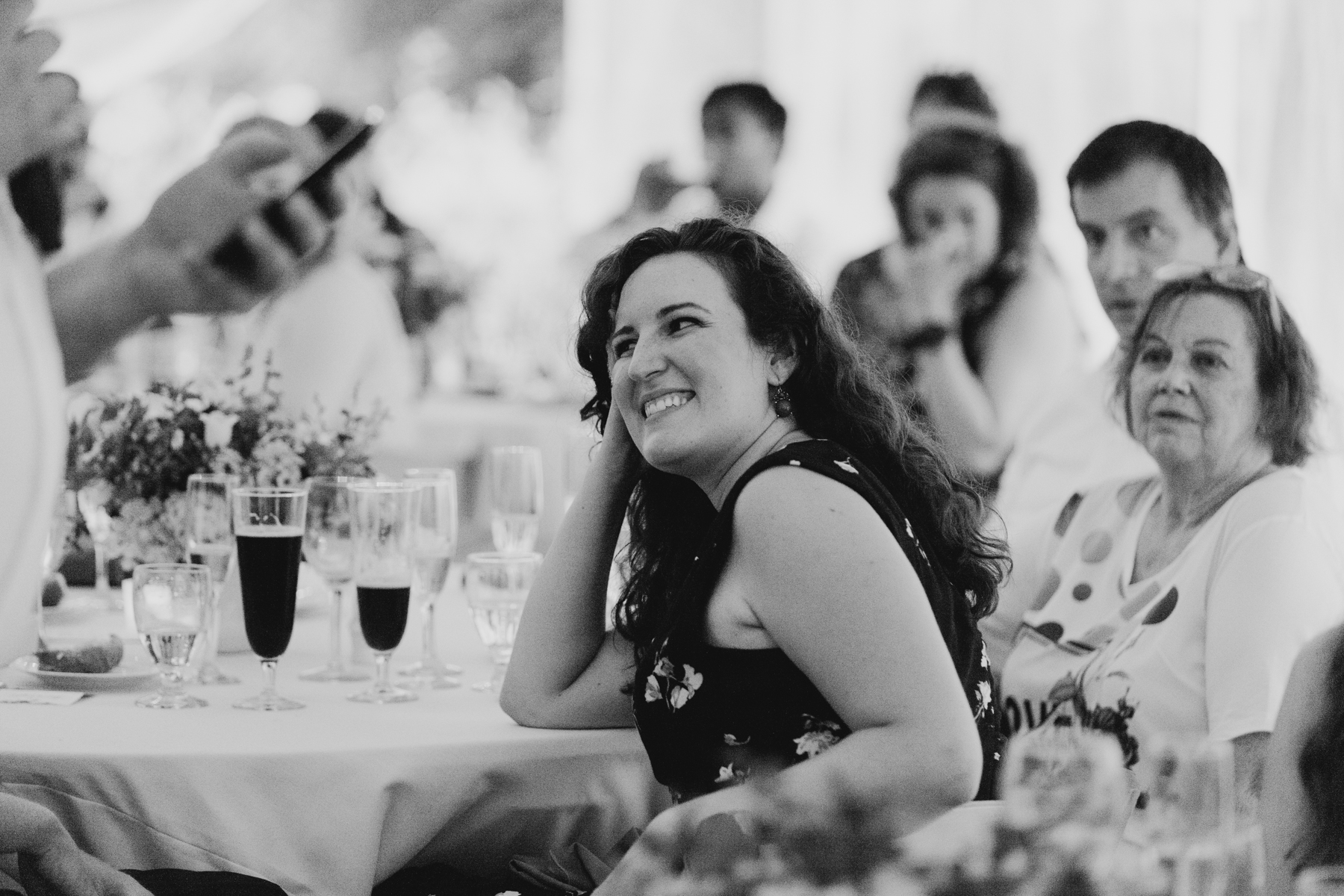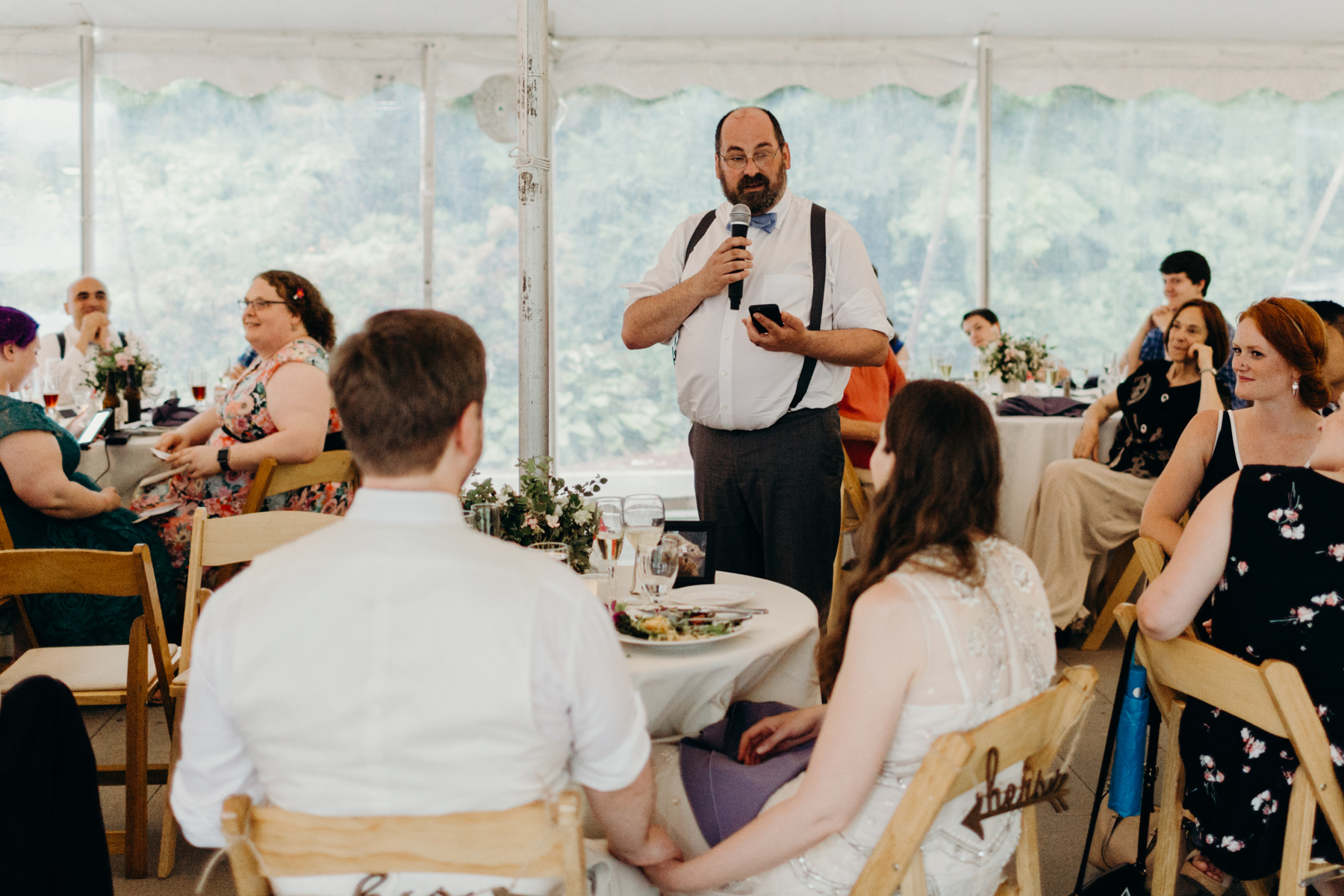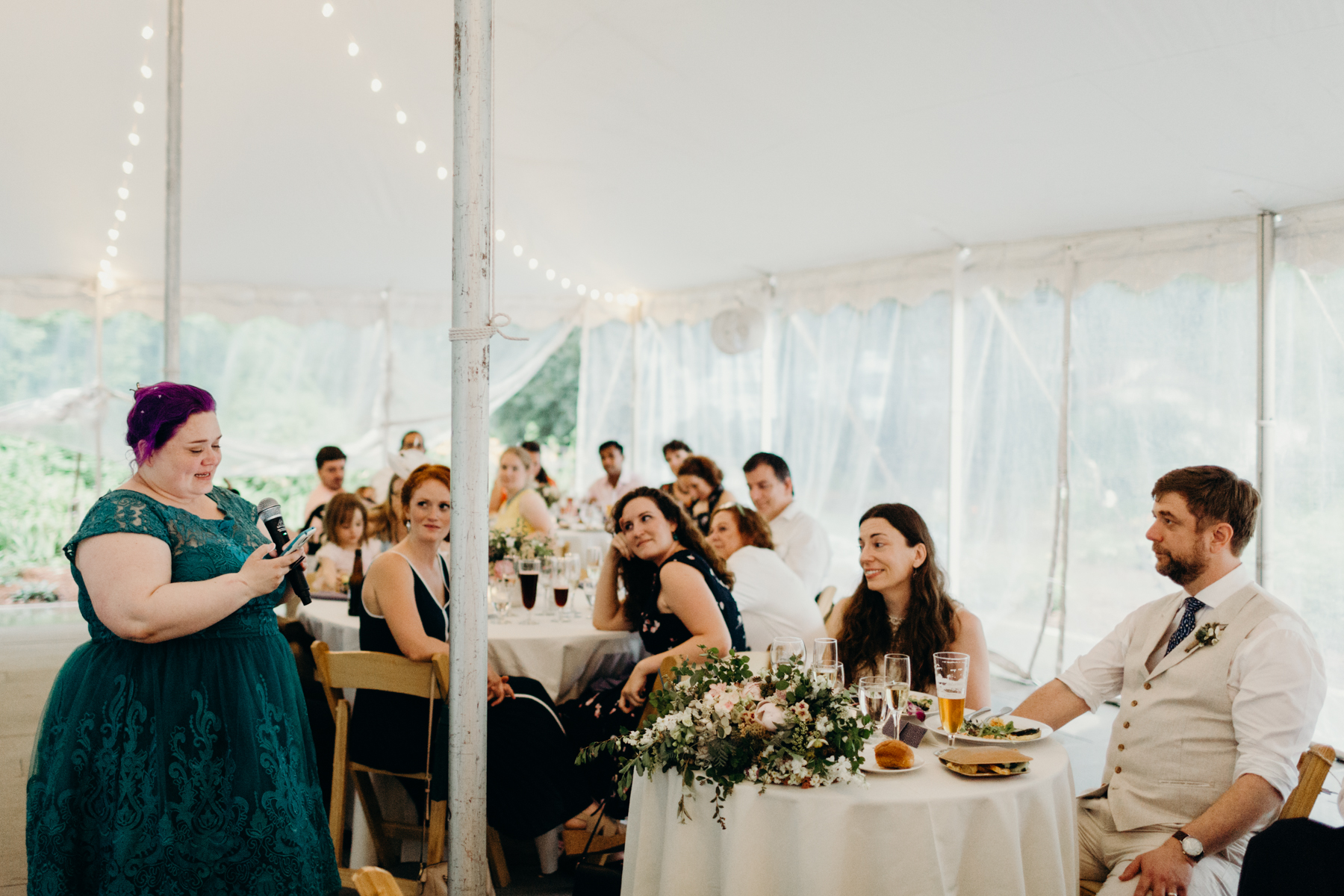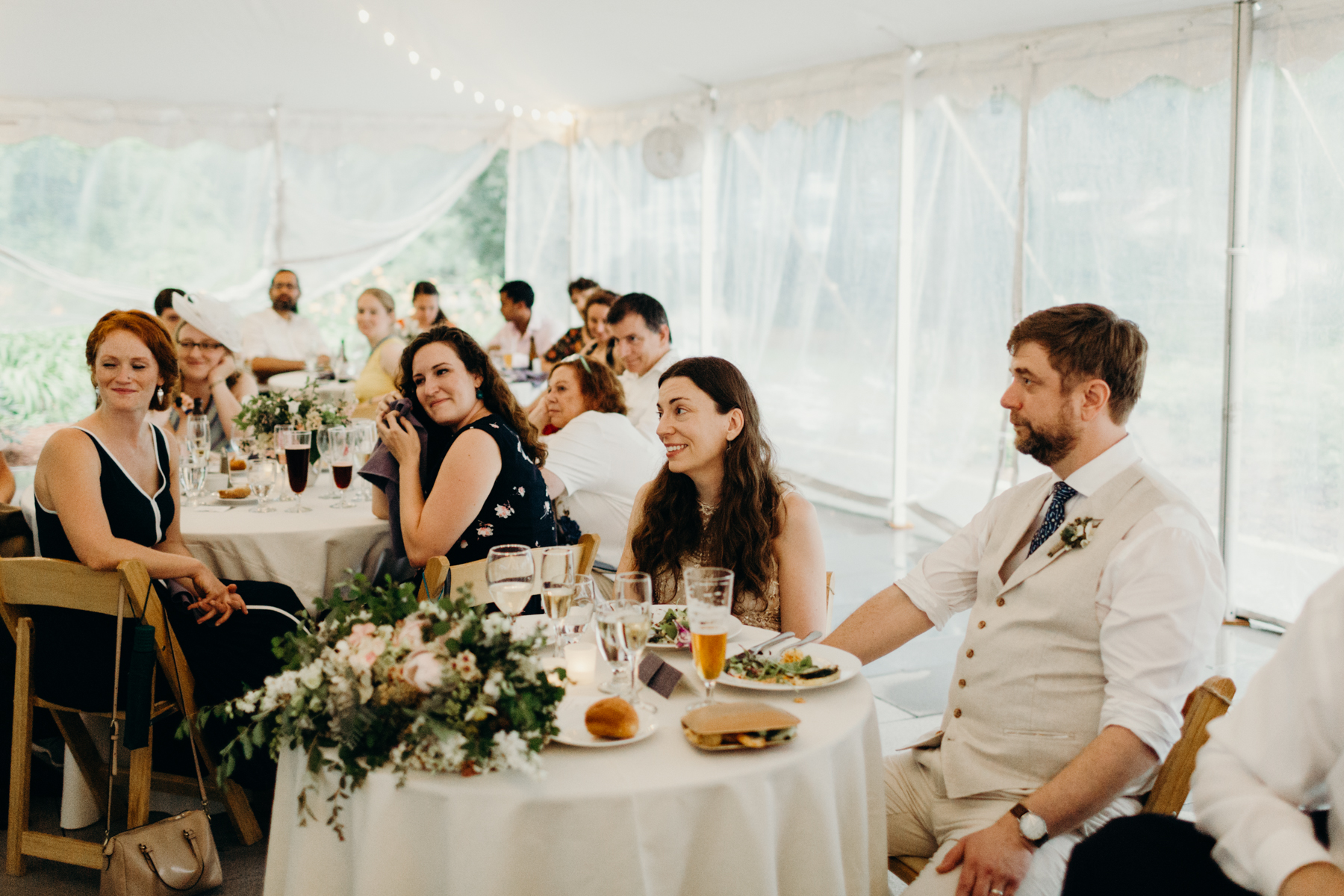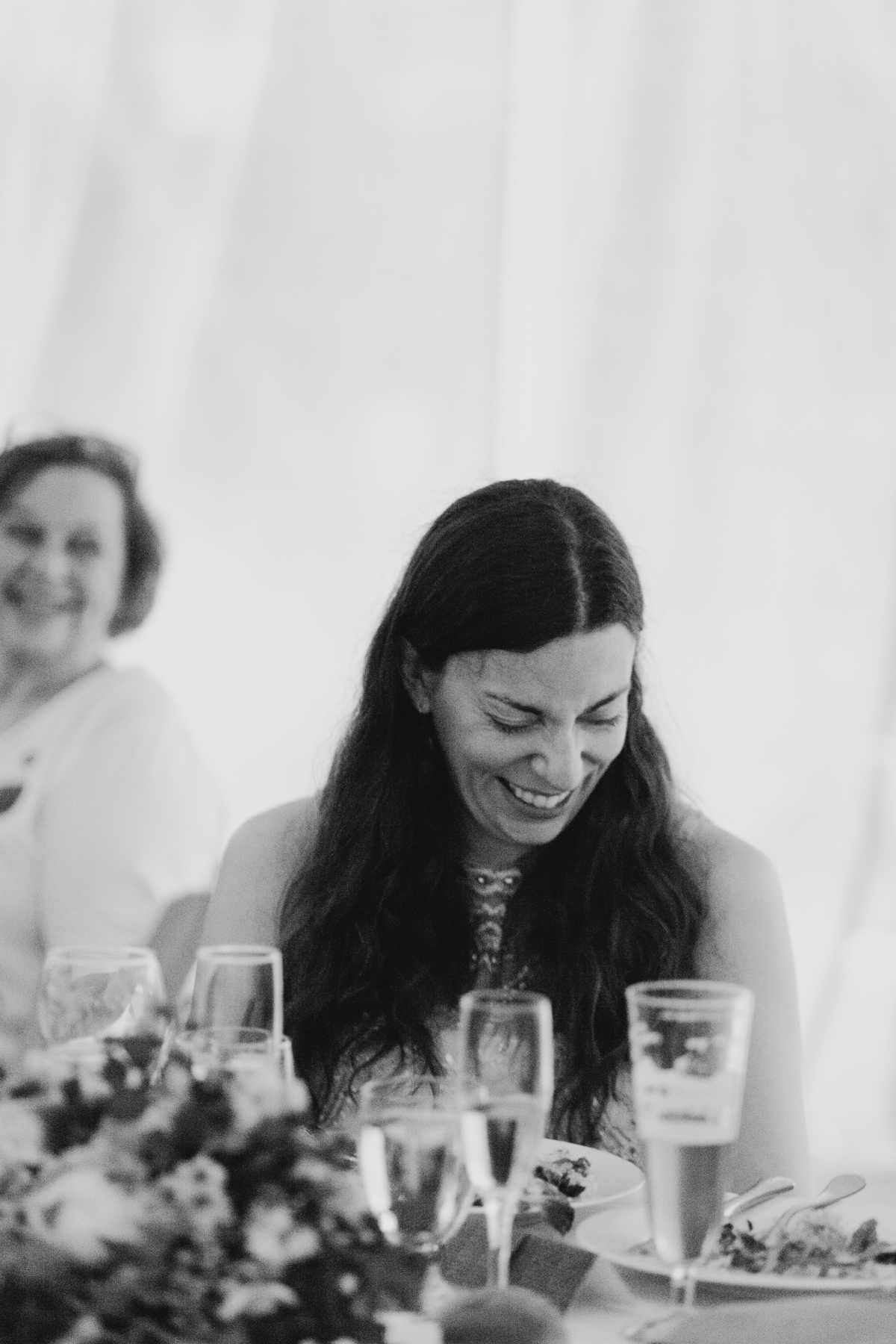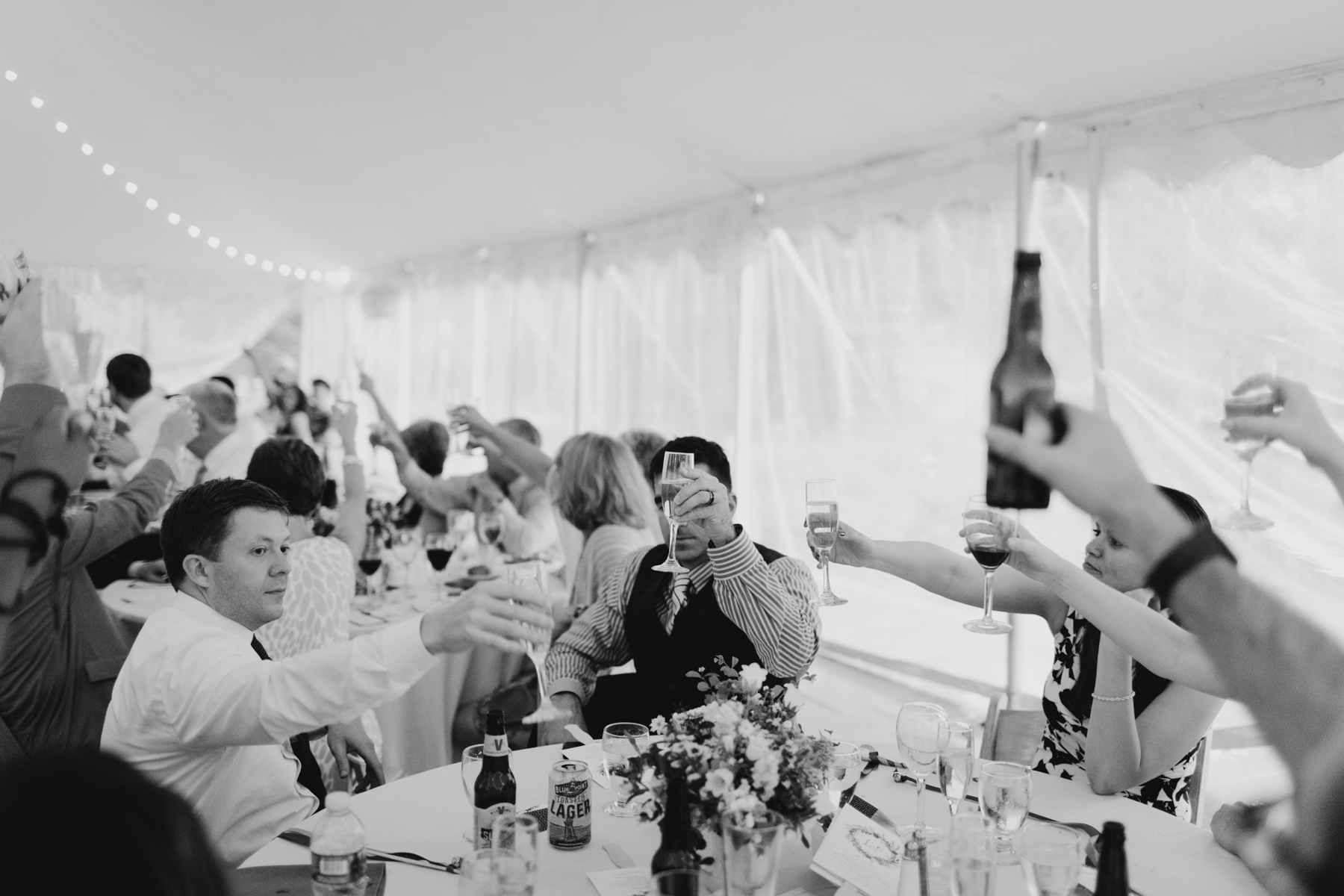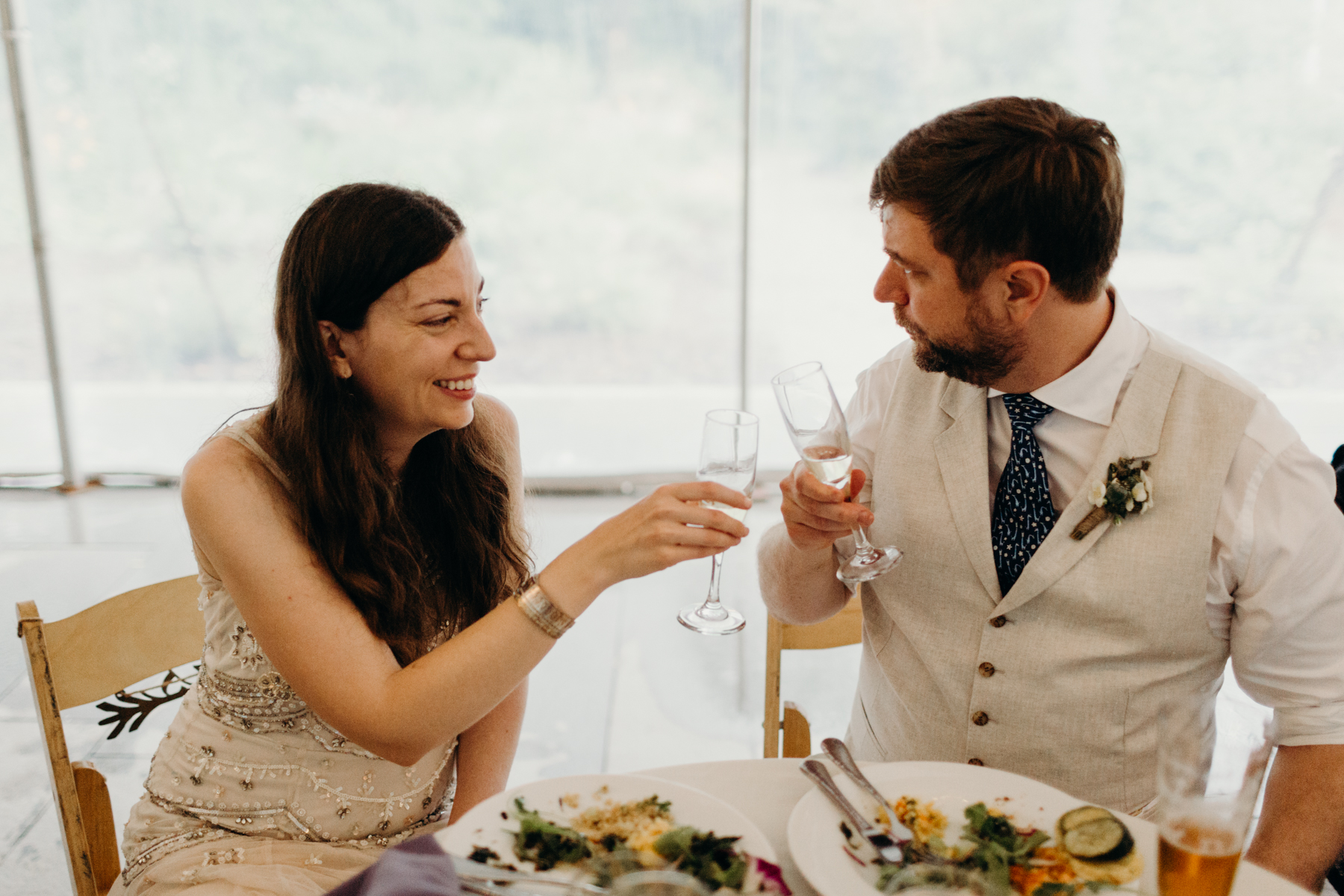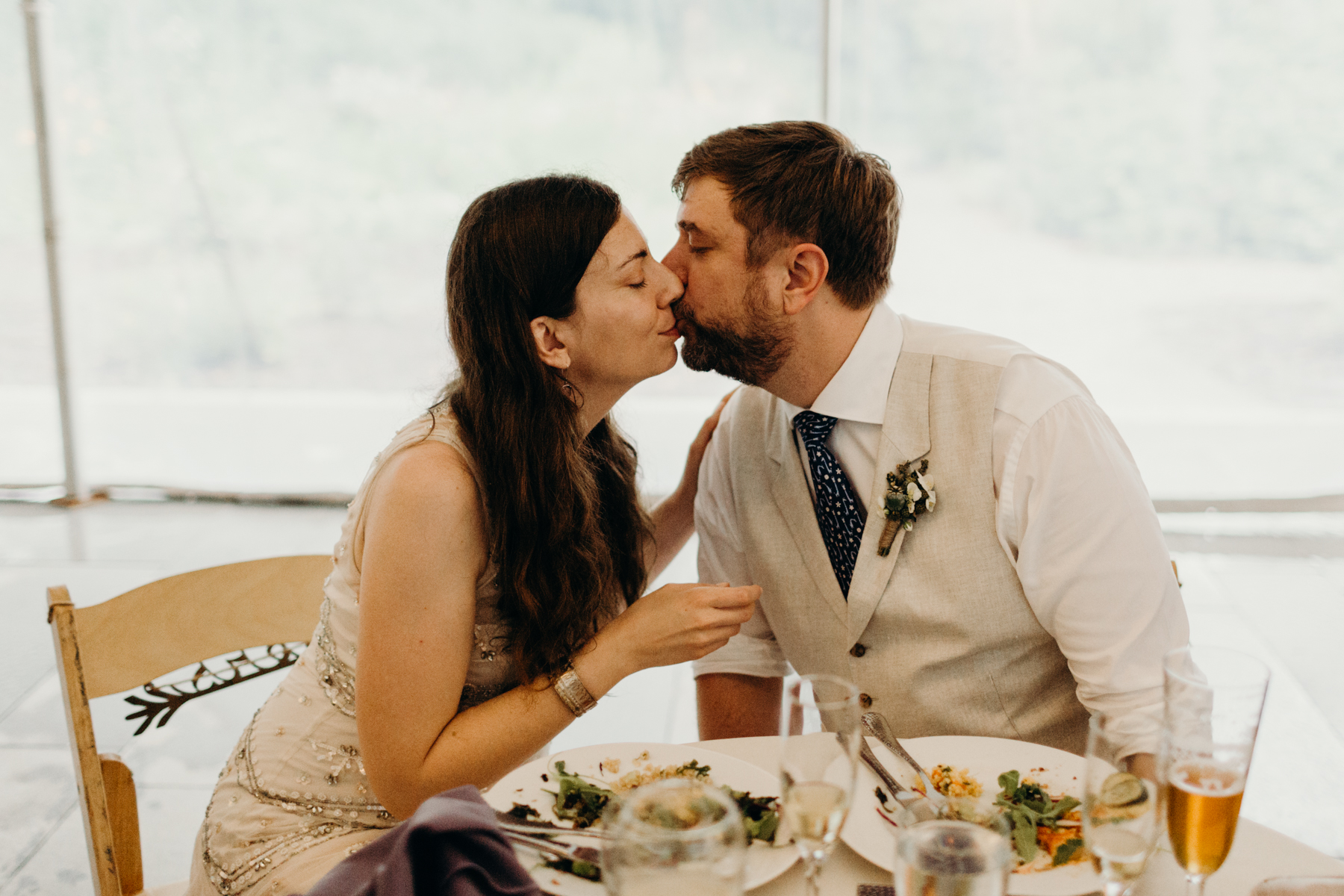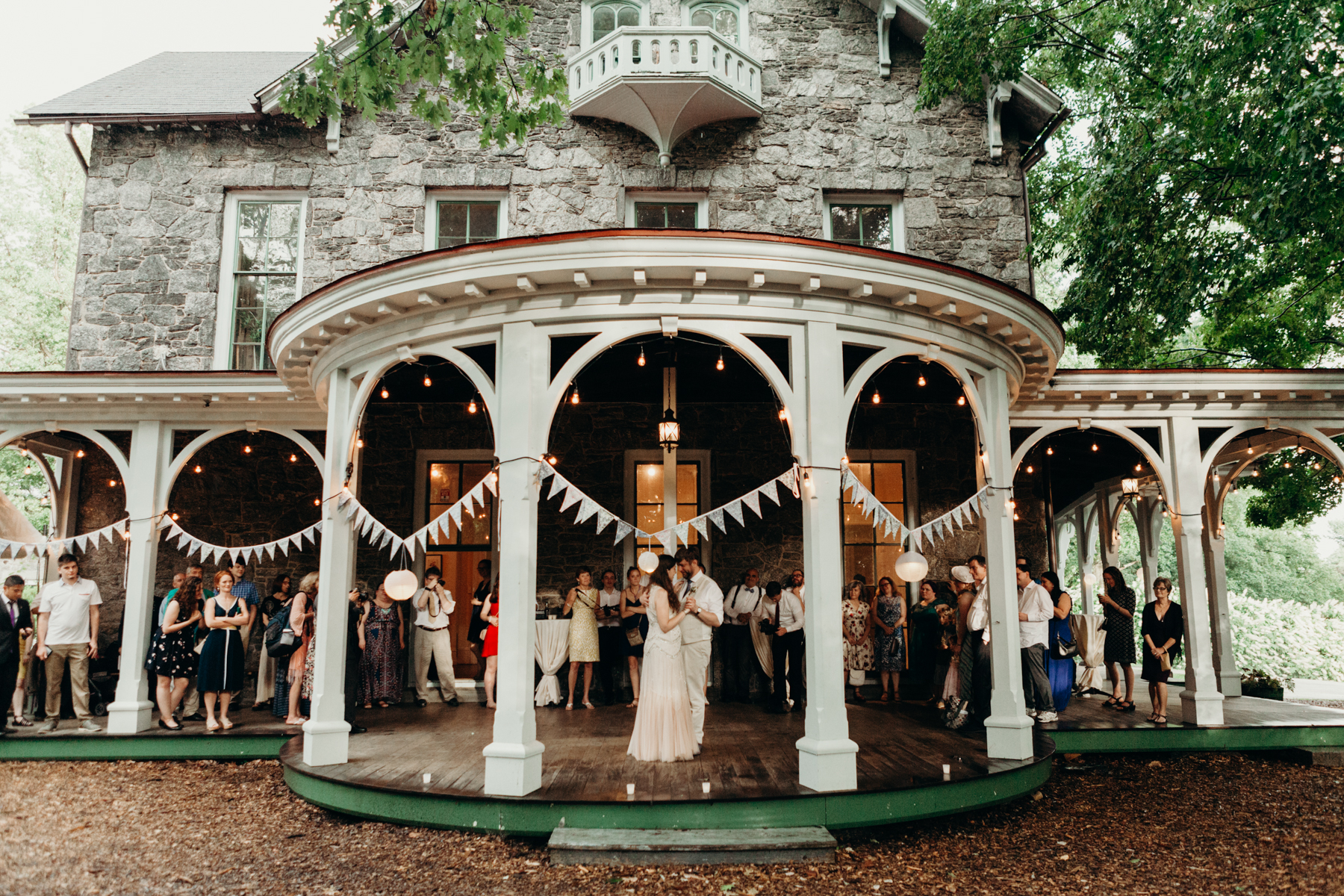 Right before Lorri + Paul had their First Dance the sun popped back out!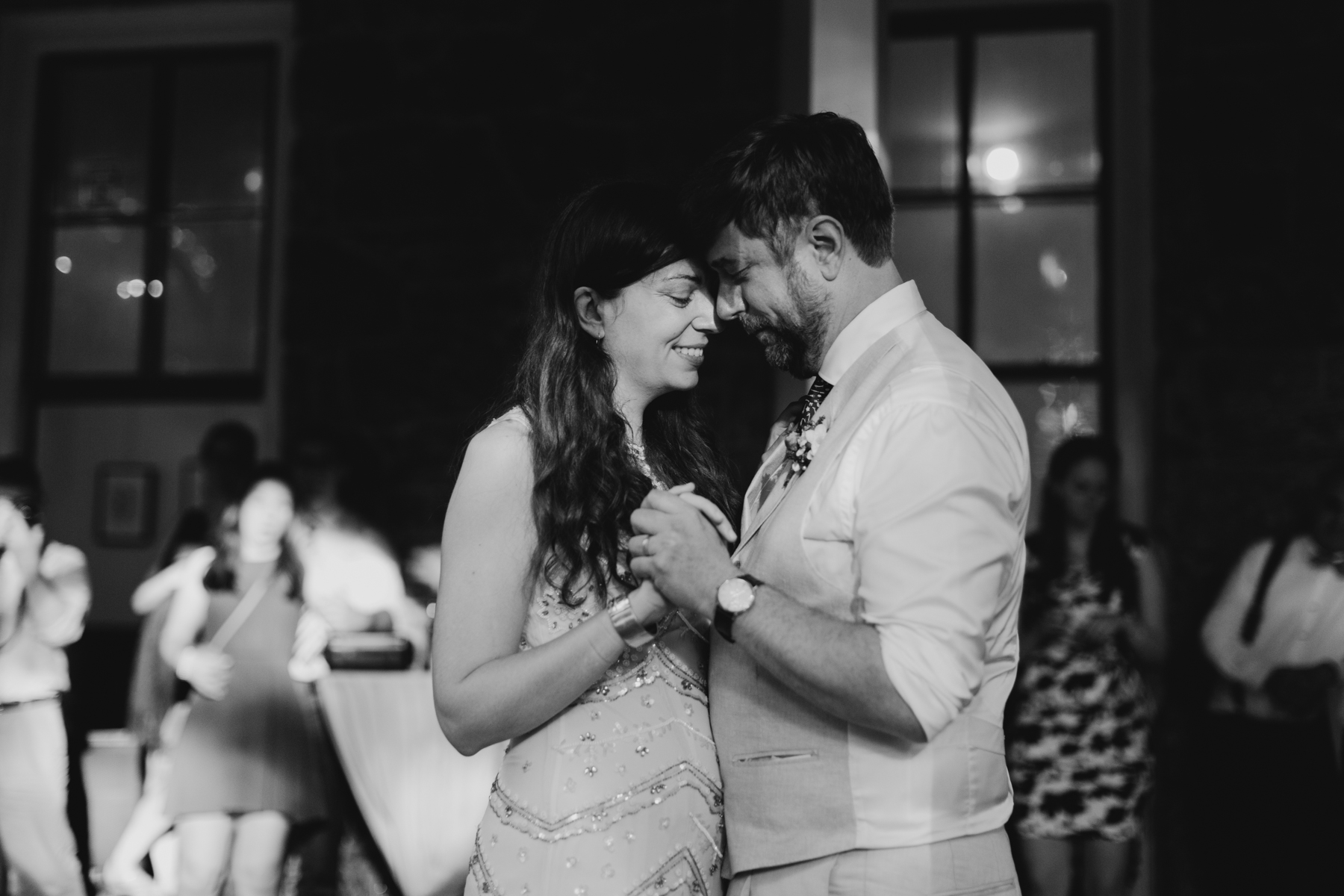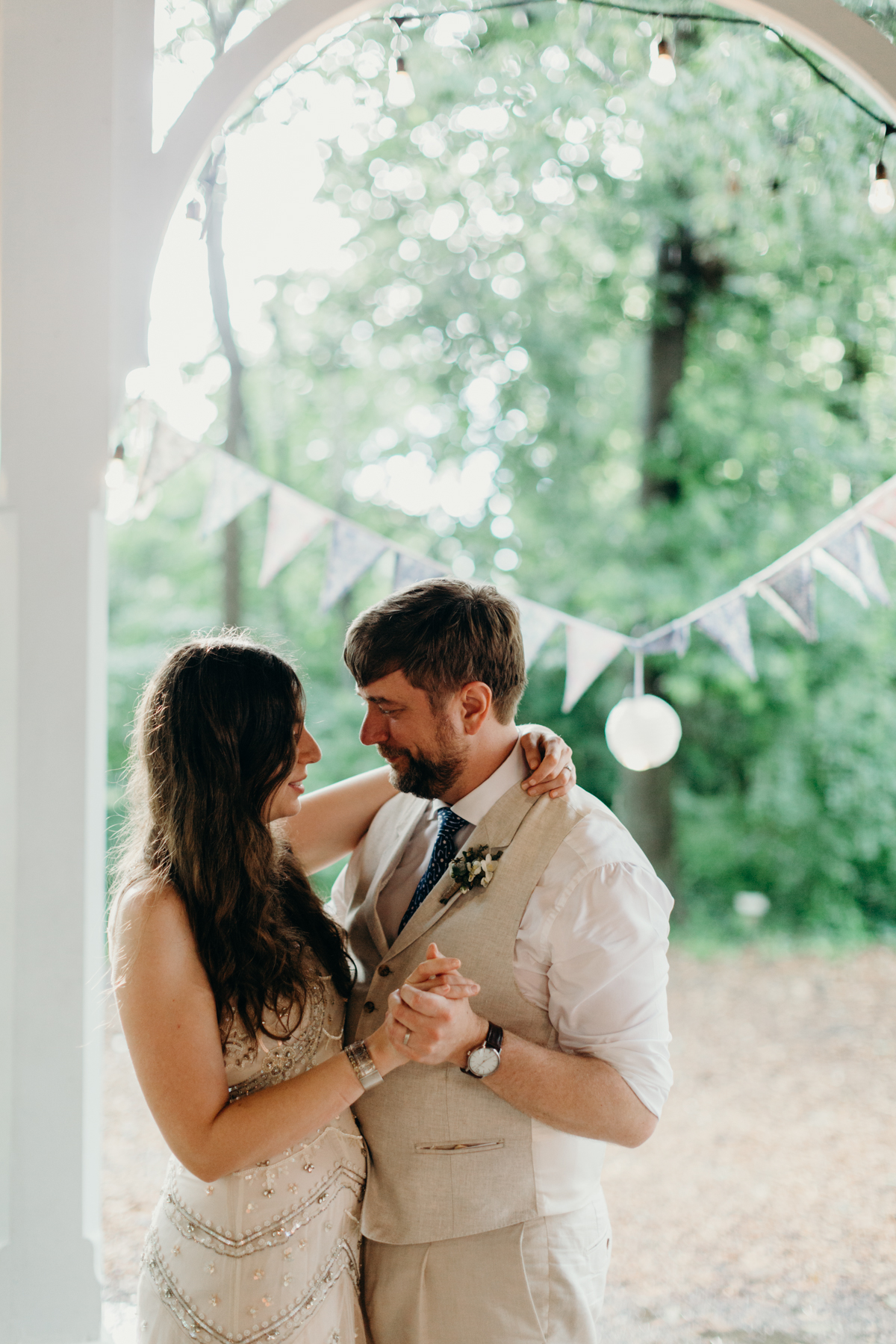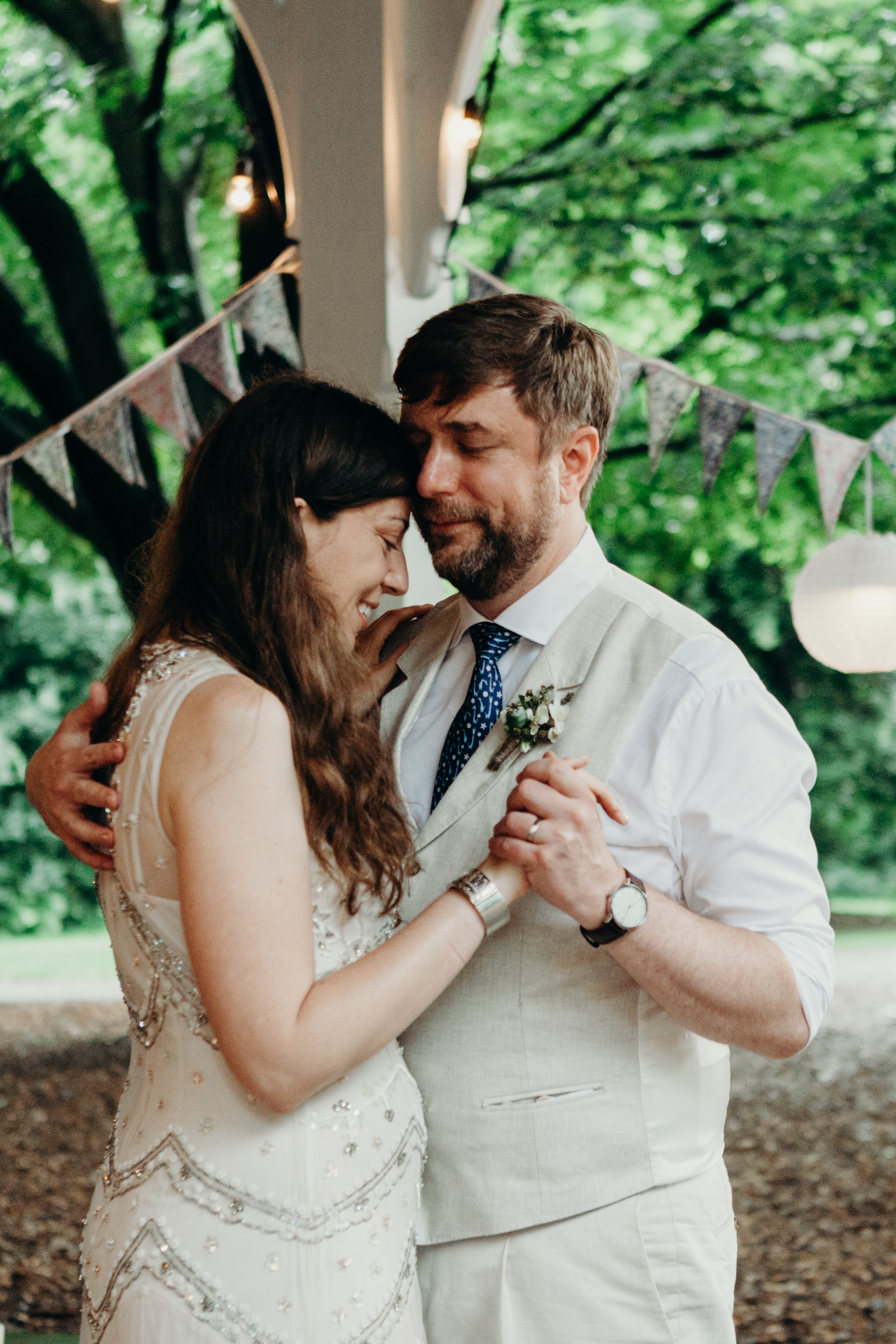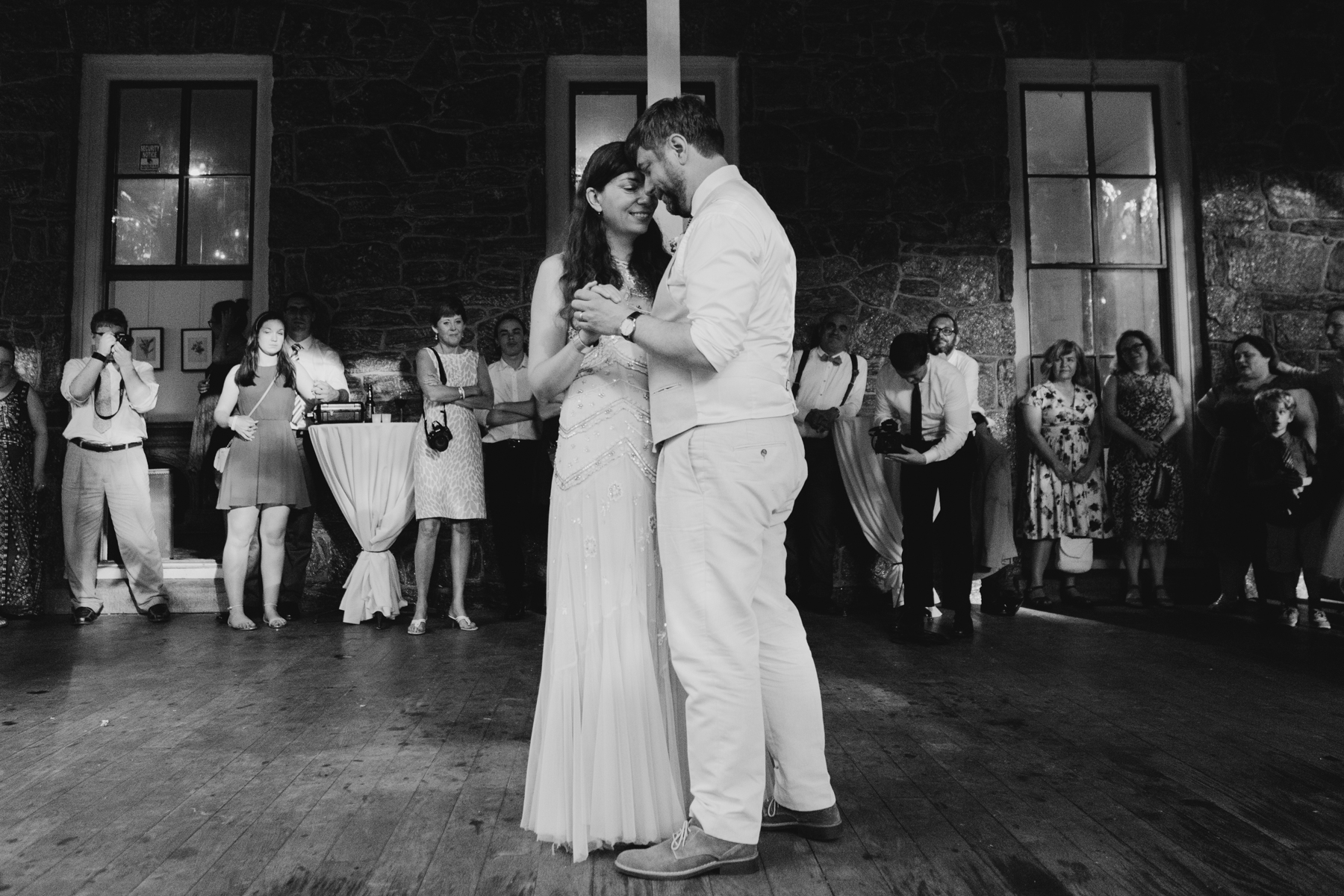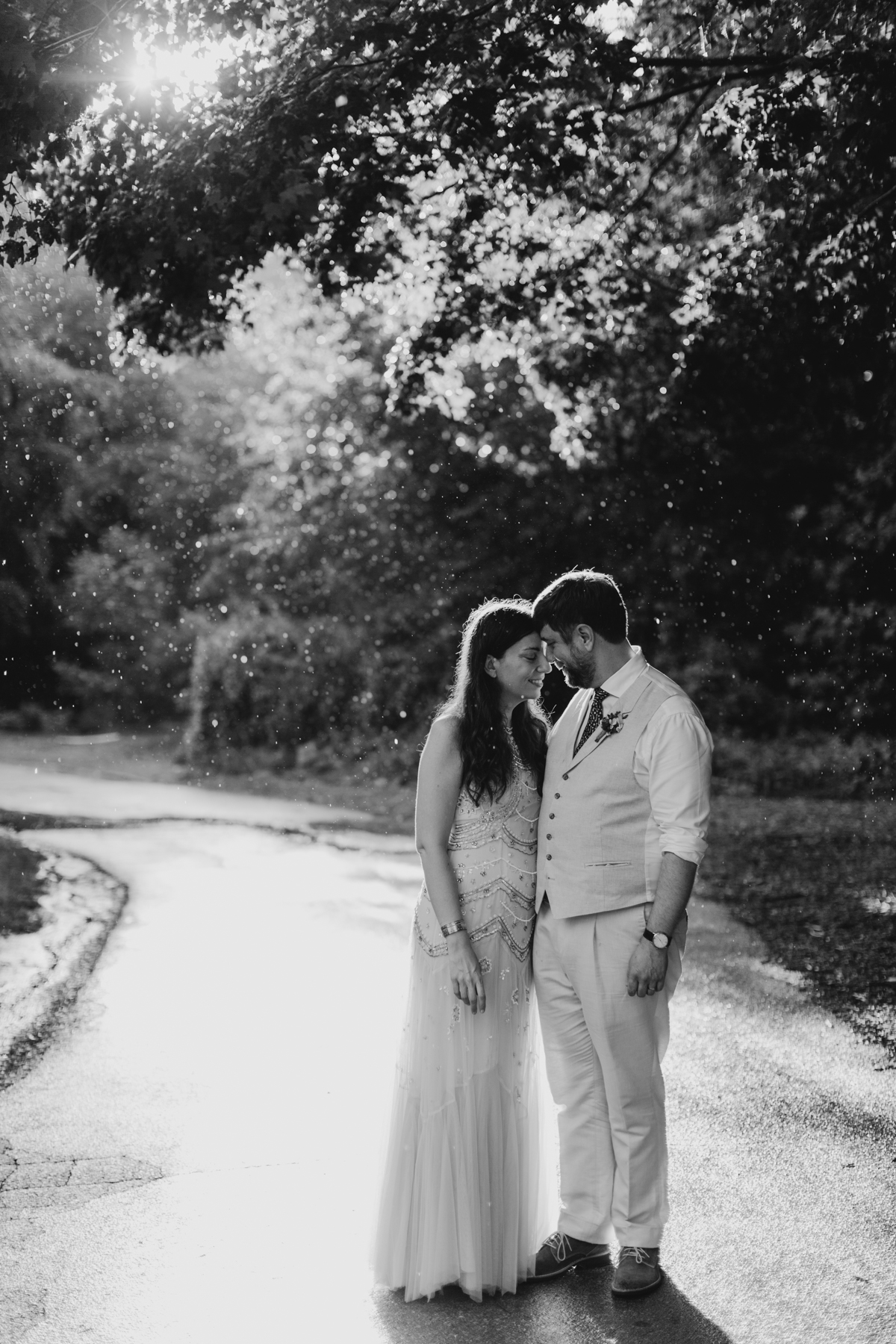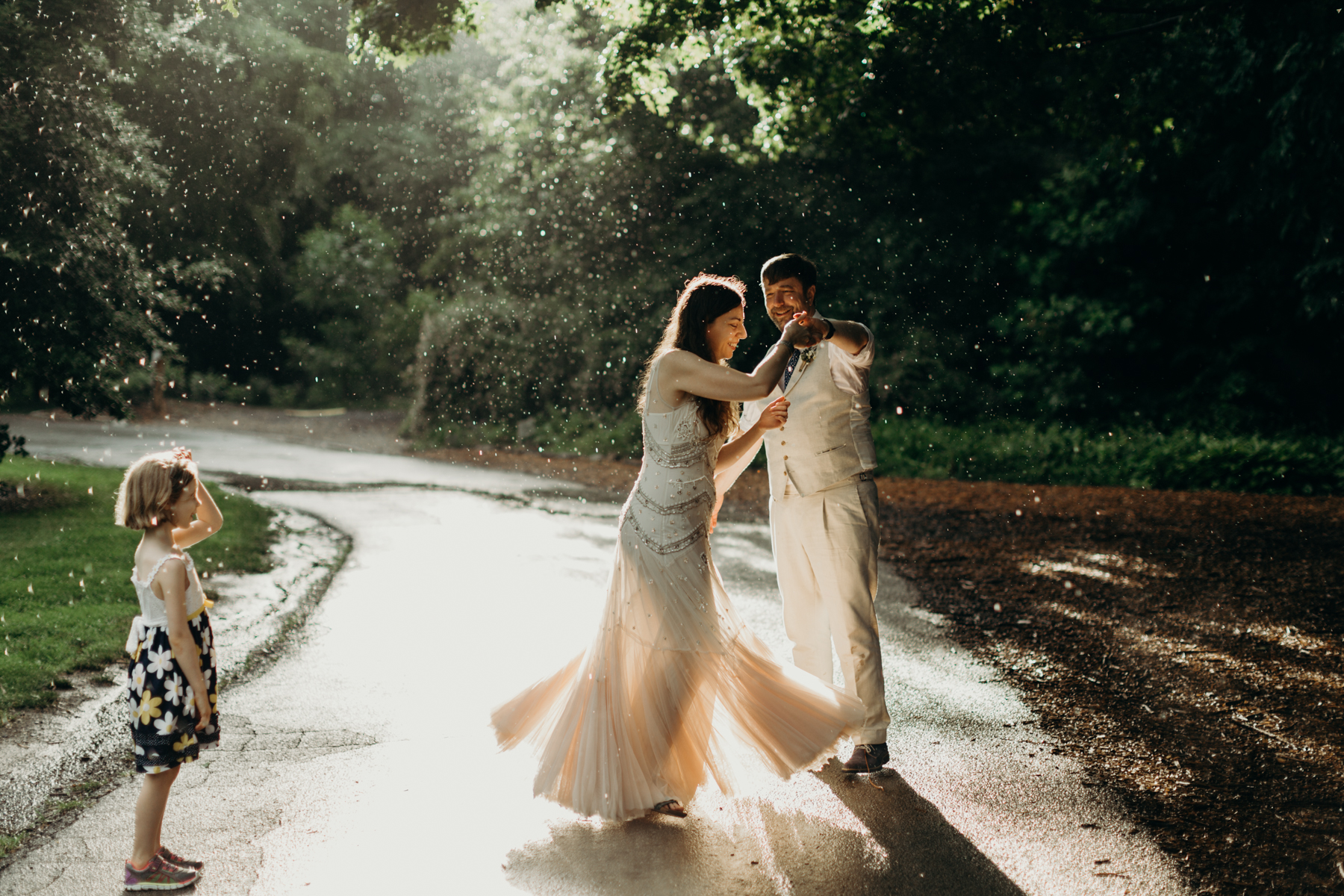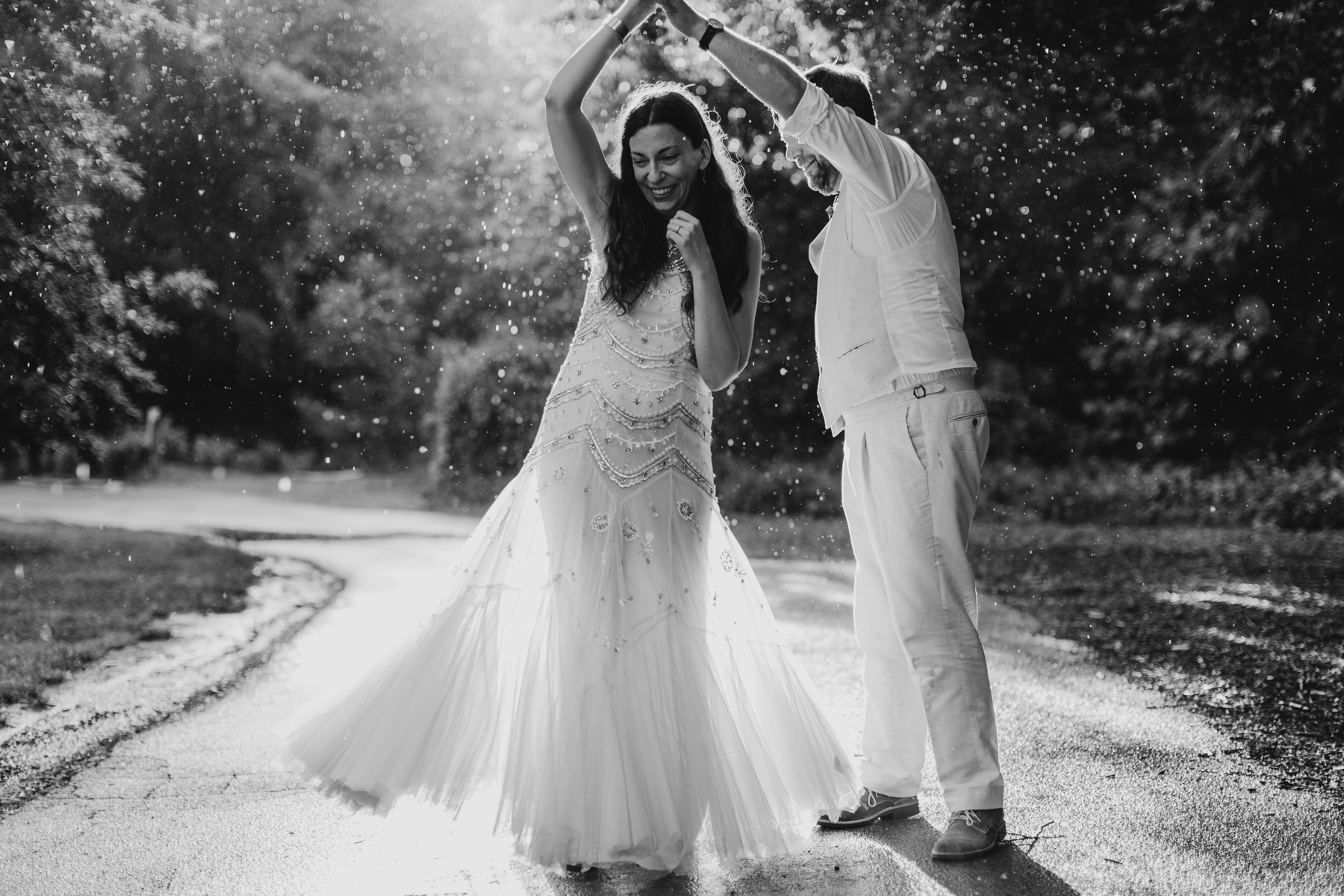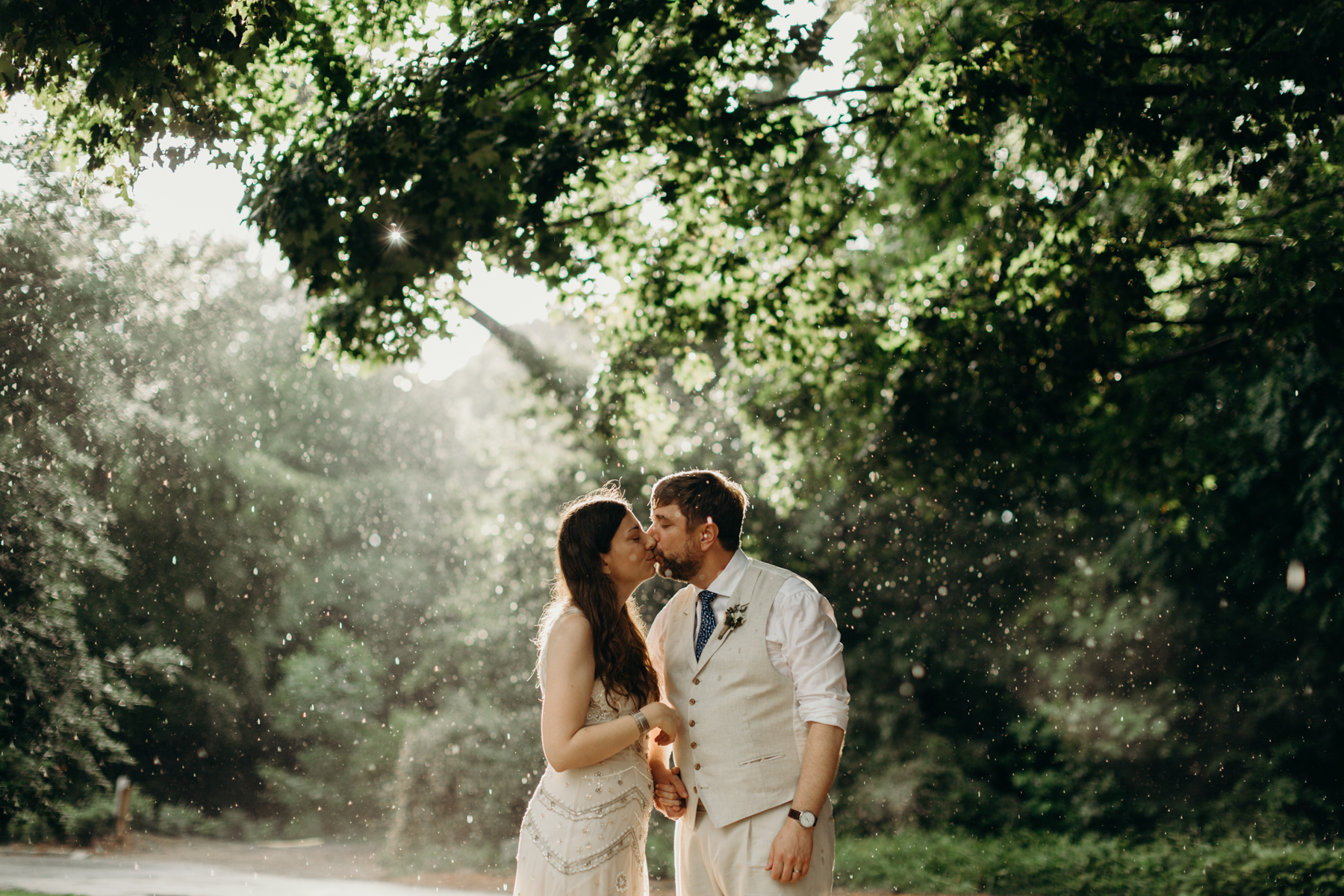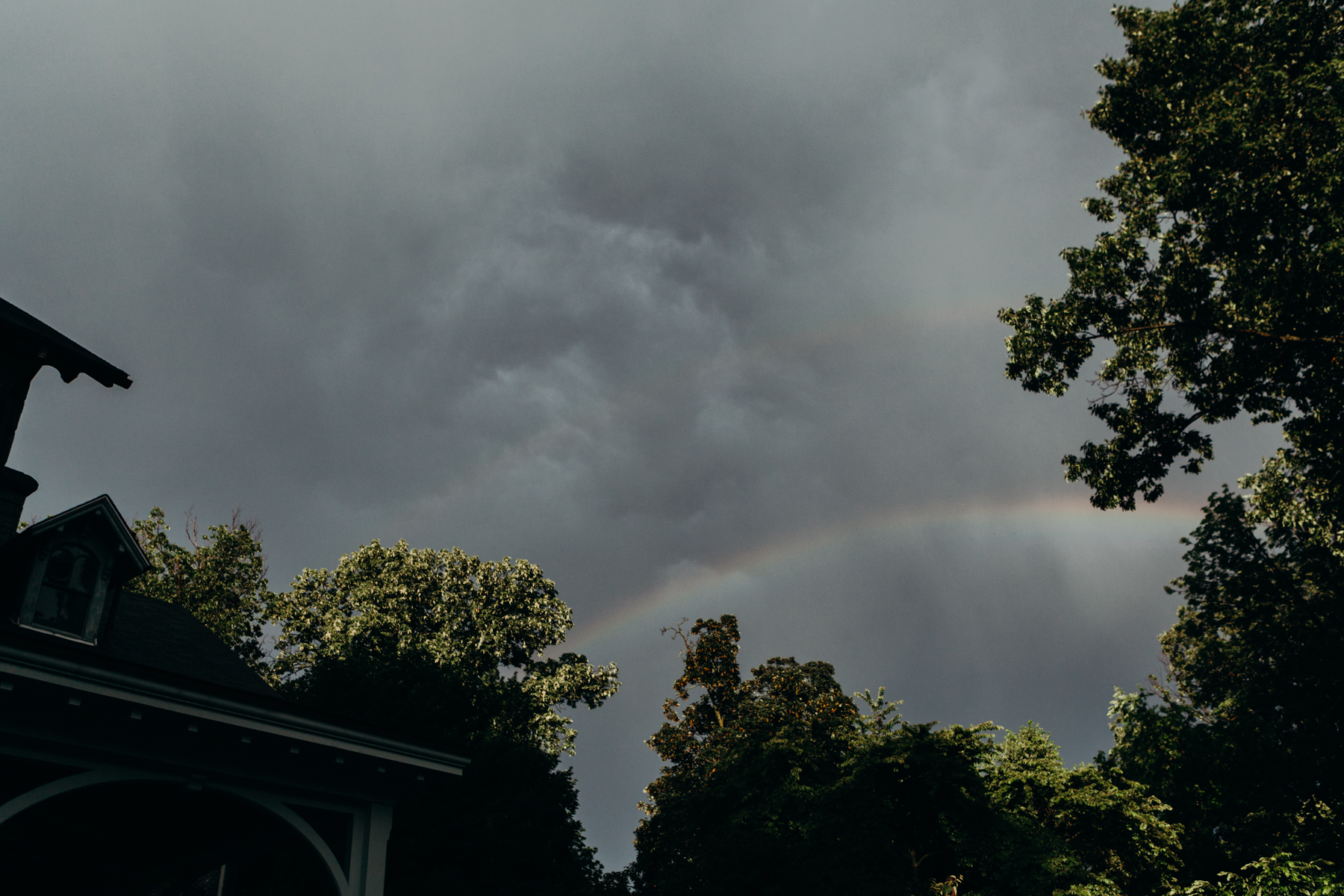 Double rainbows also graced Lorri + Paul's big day!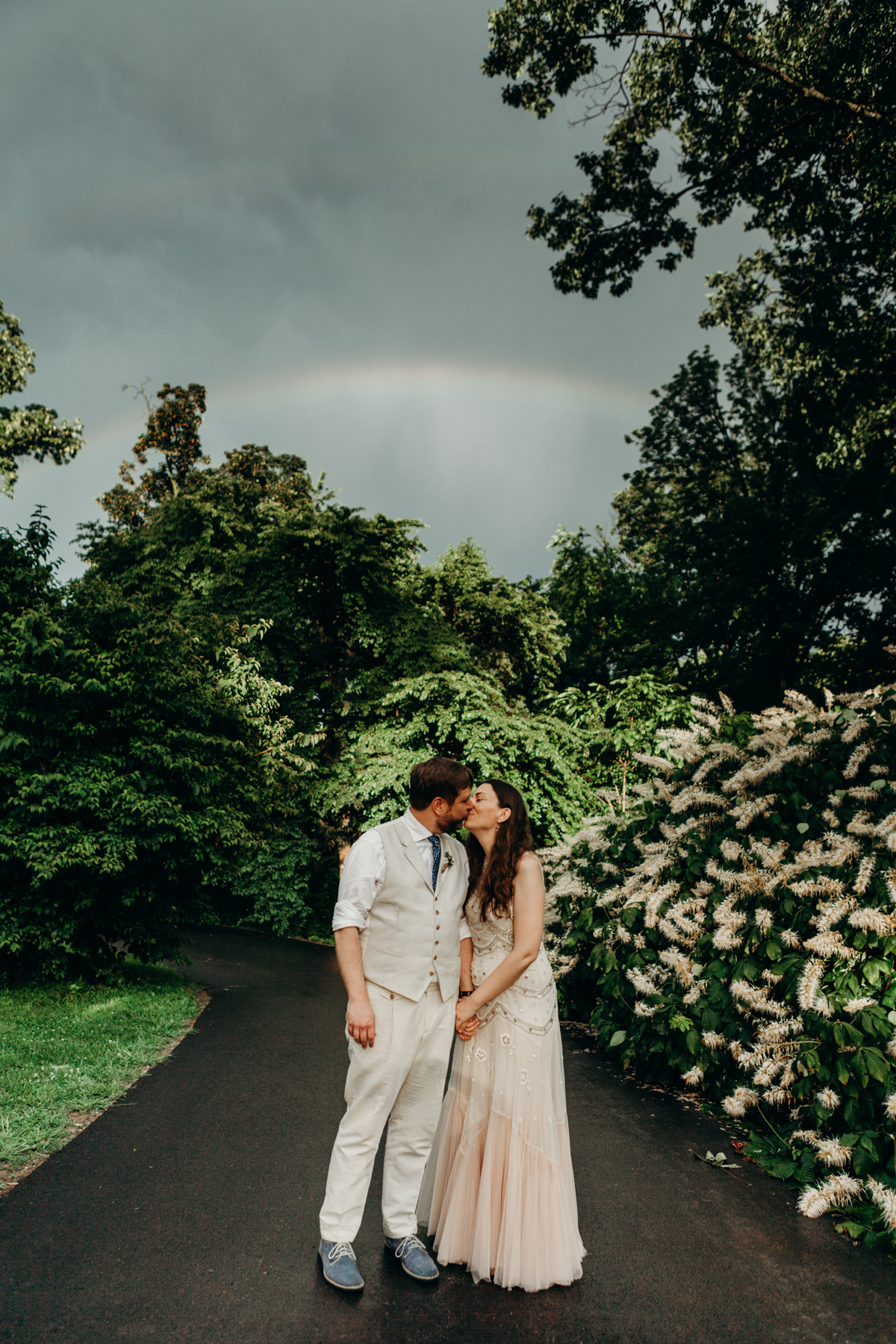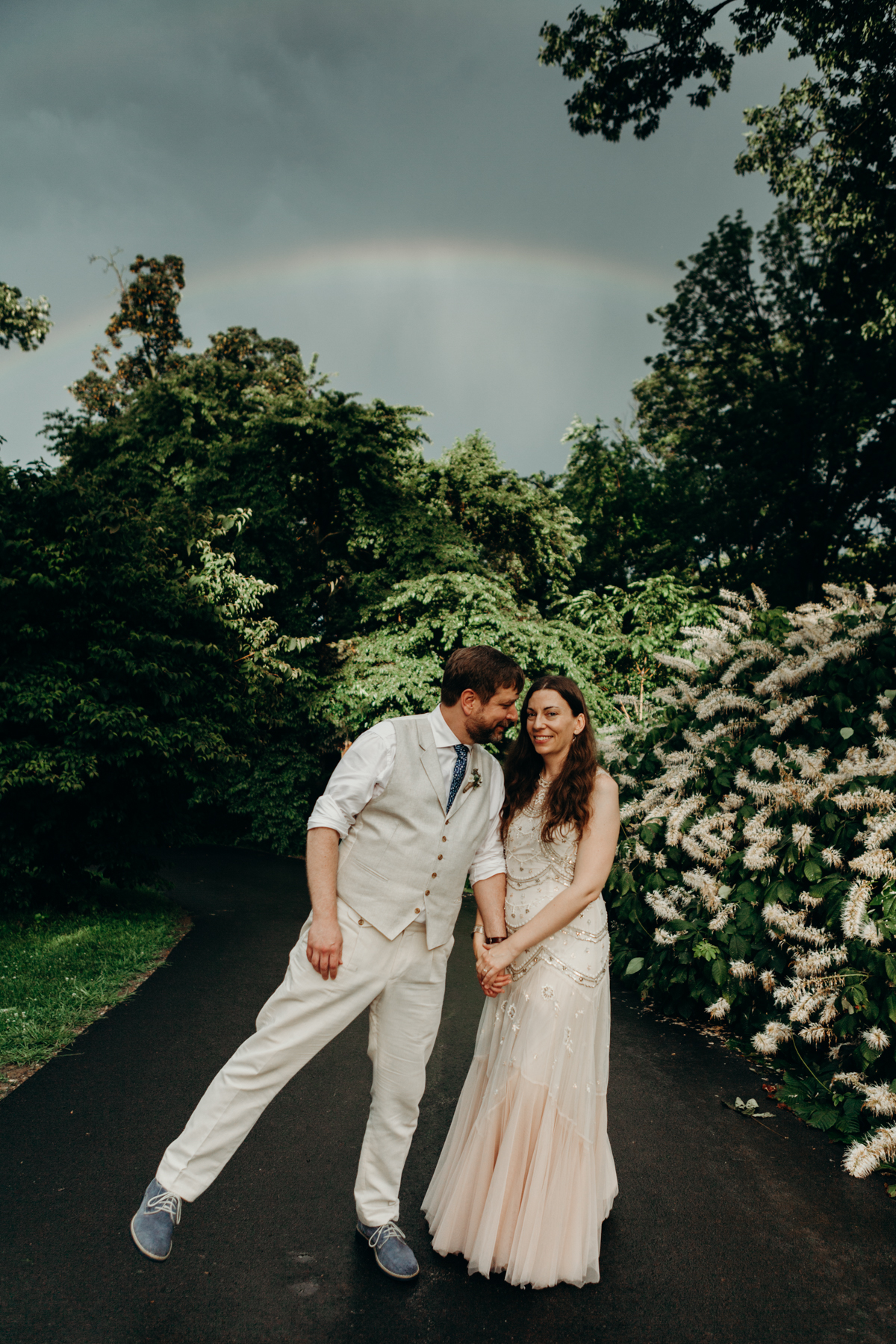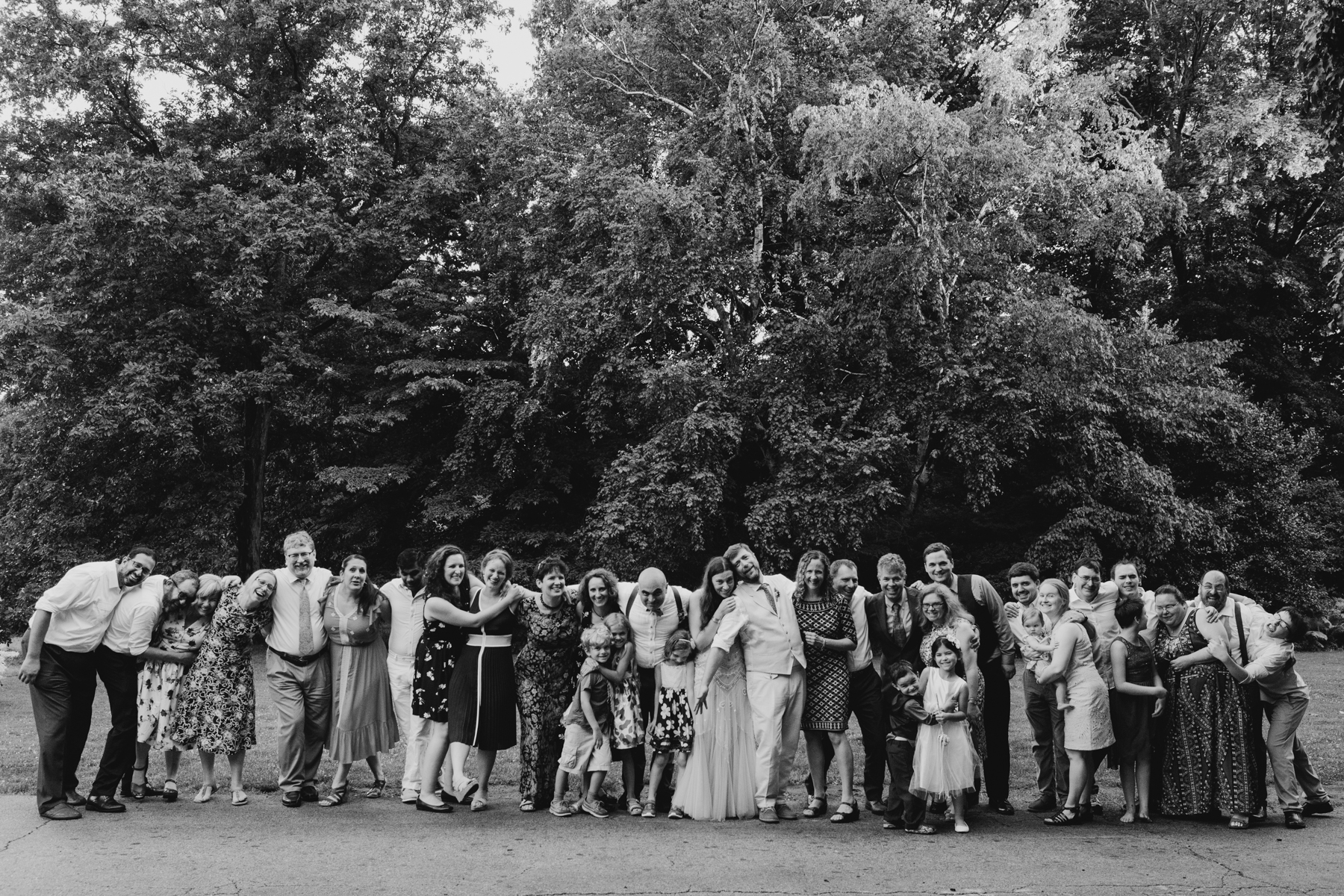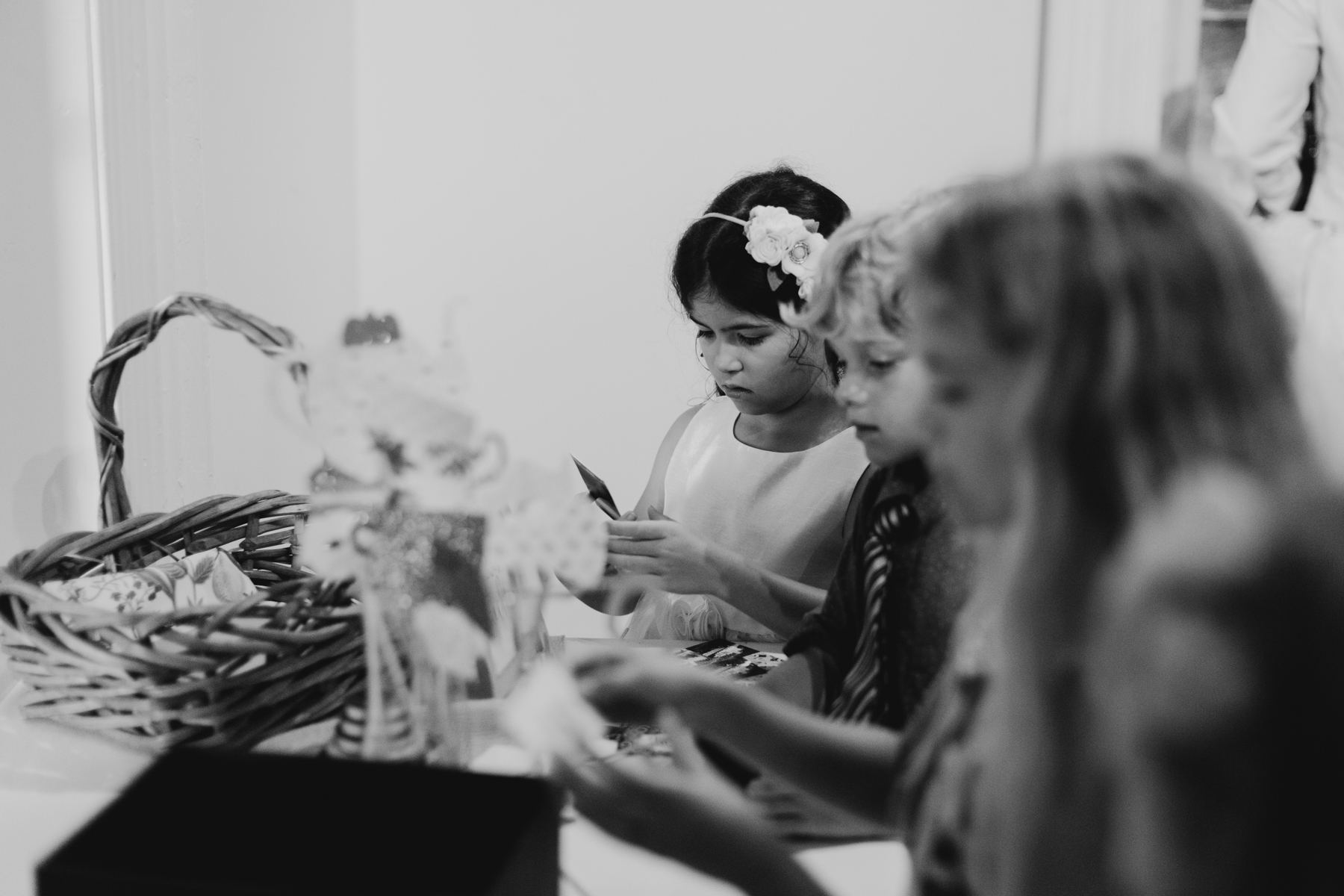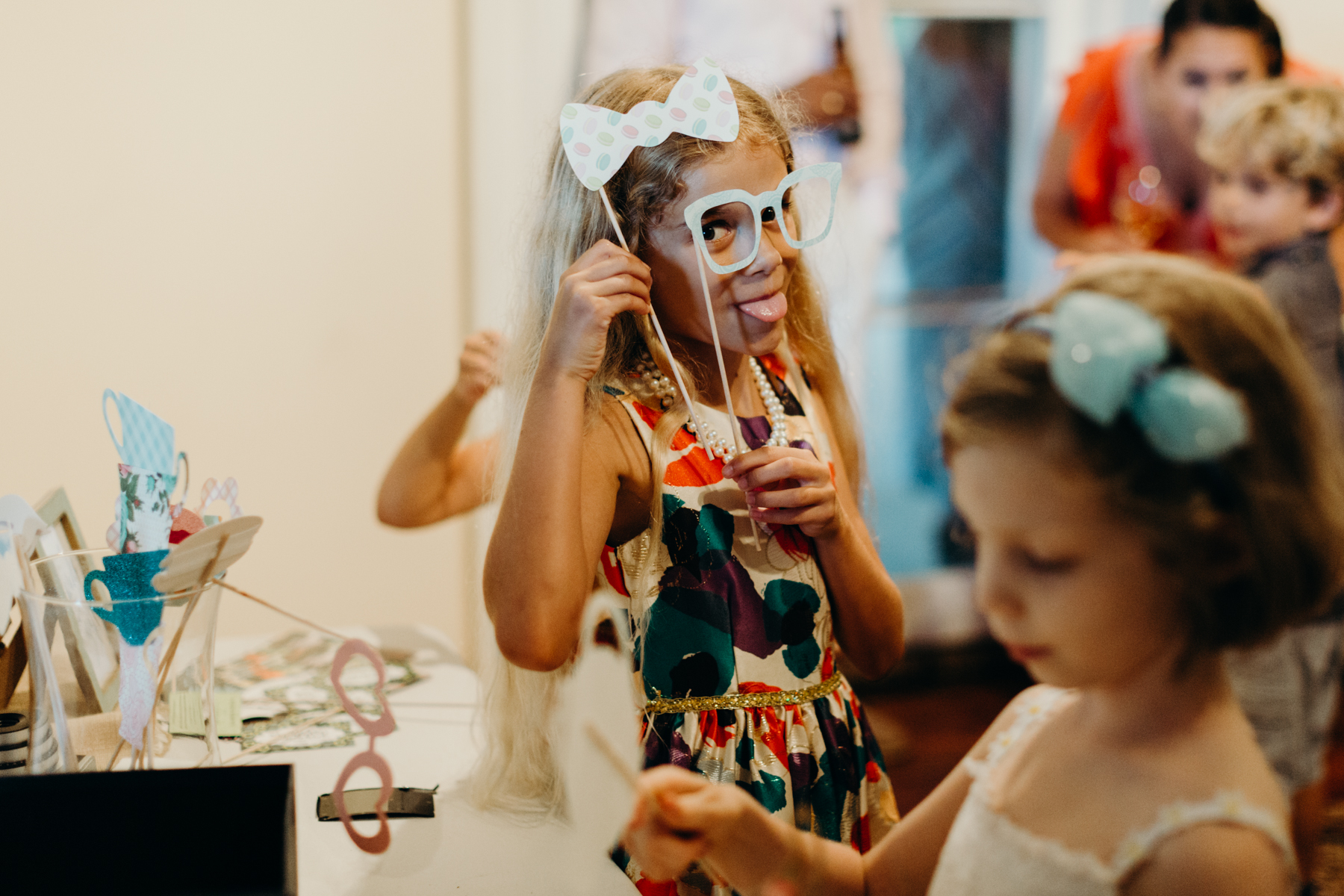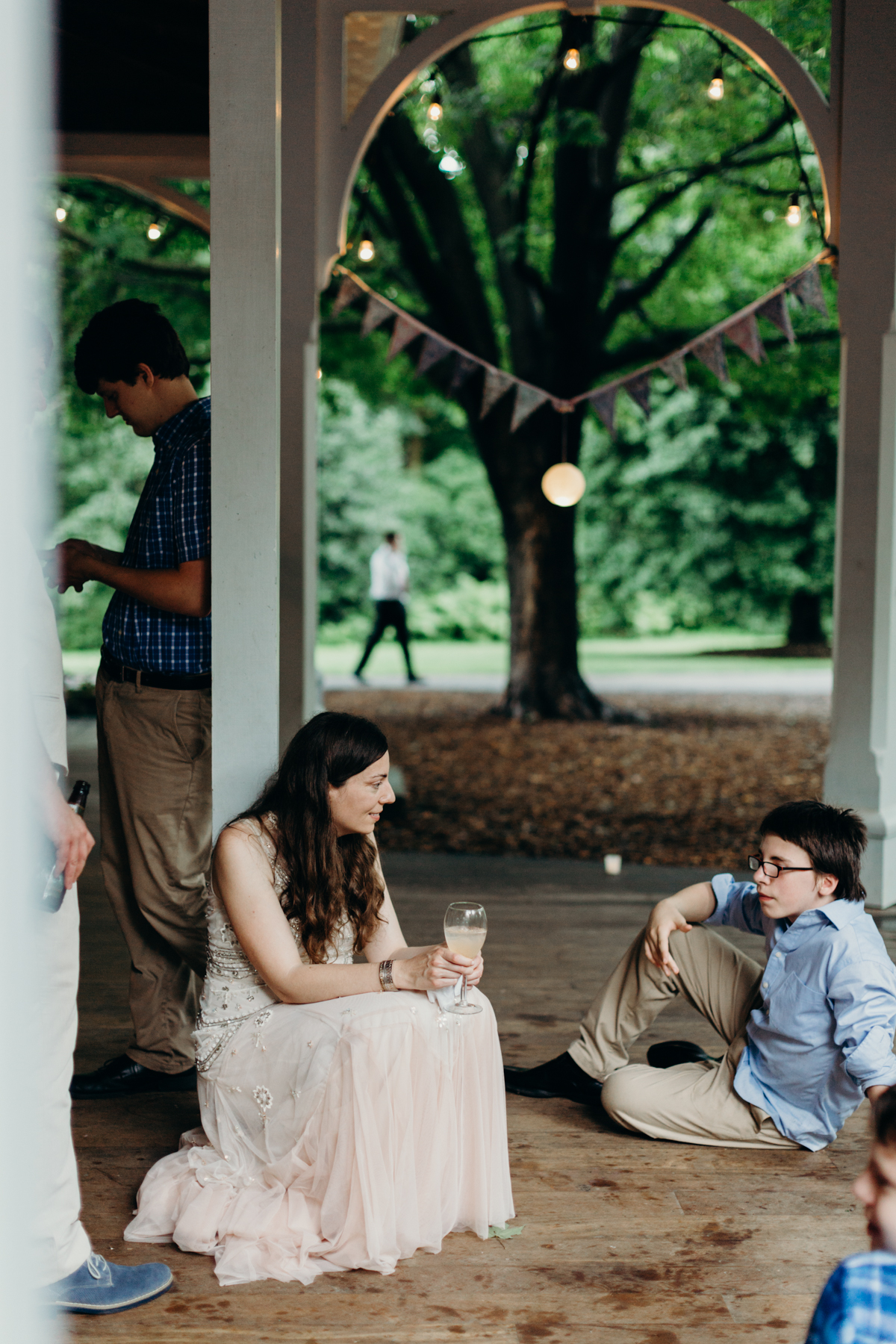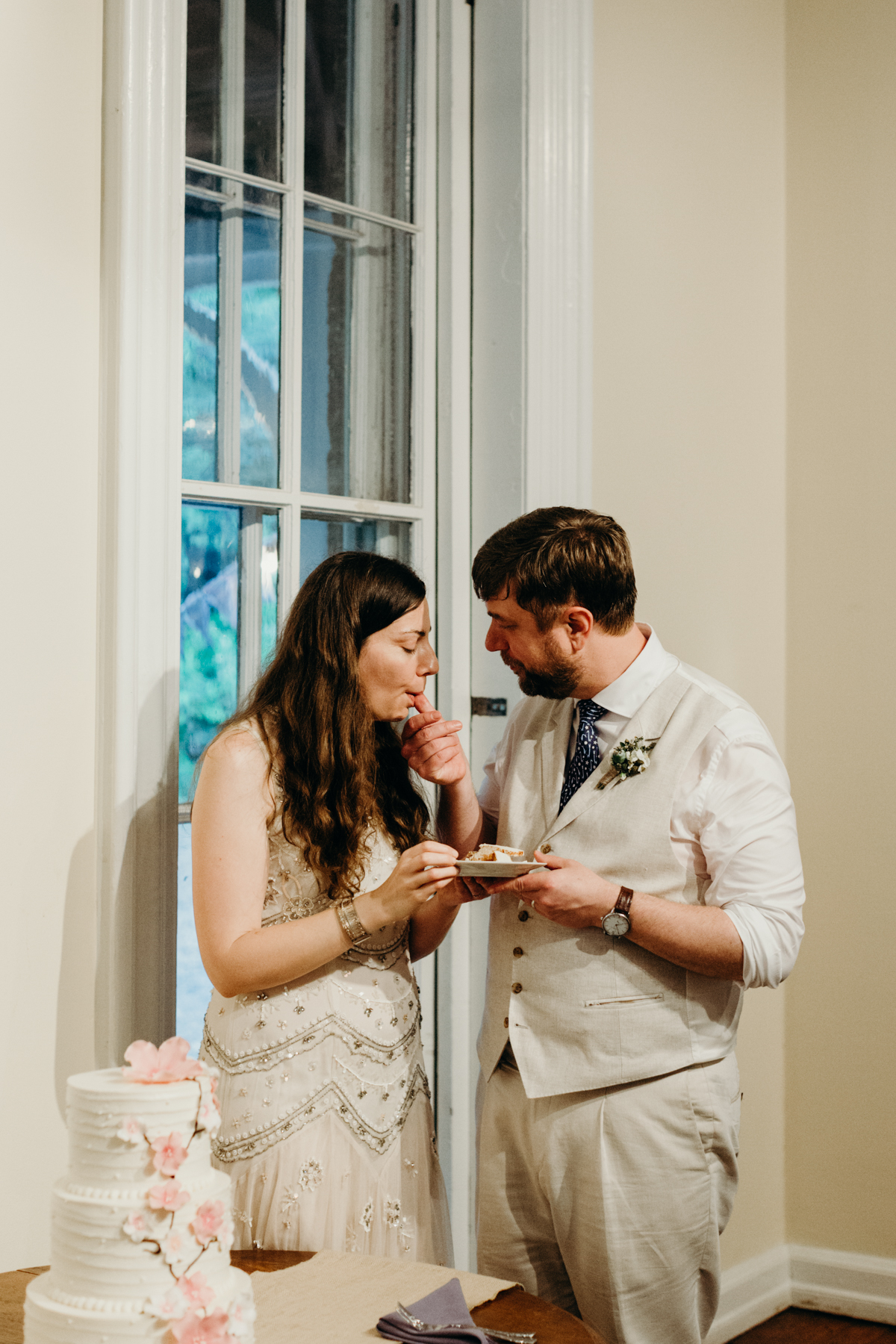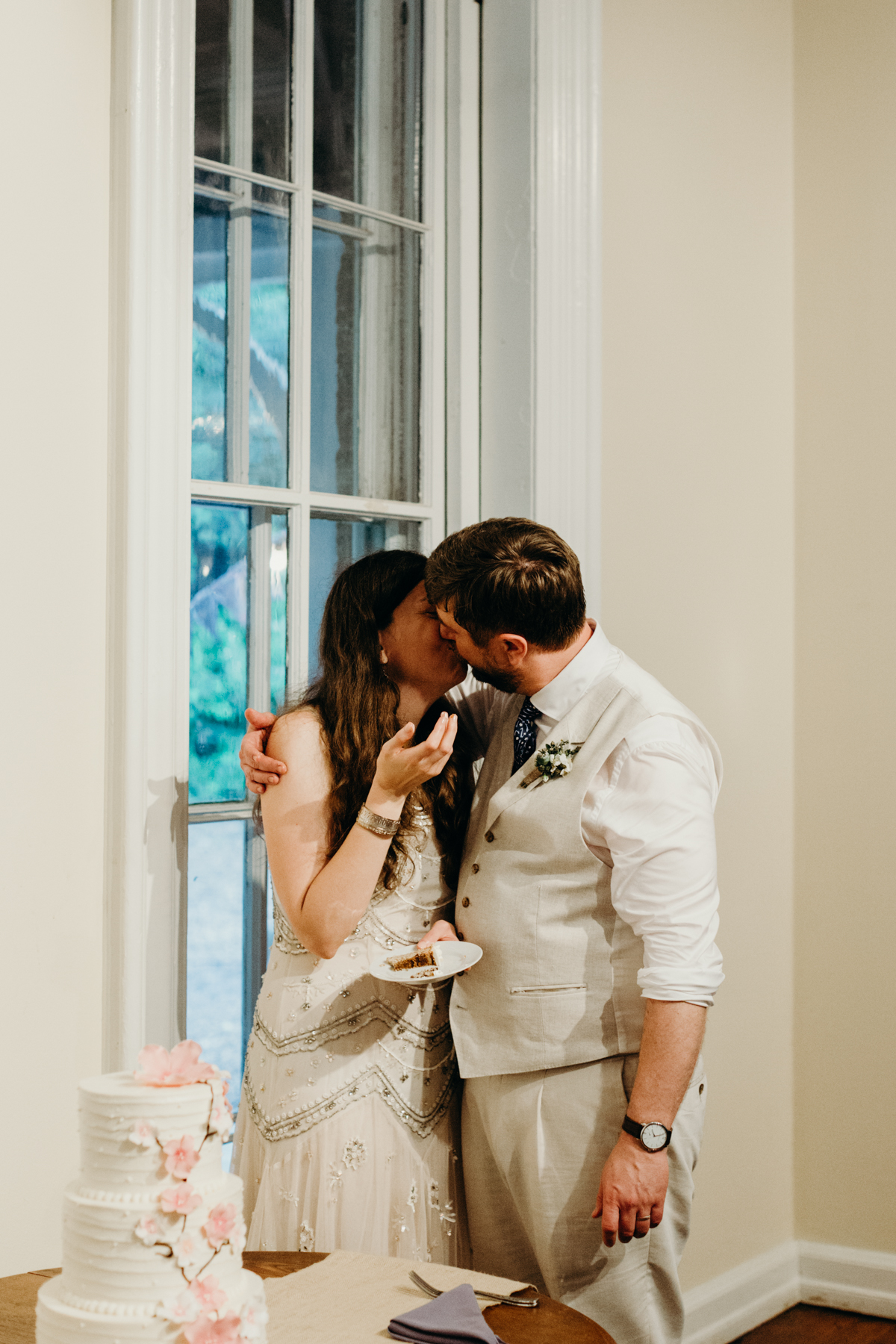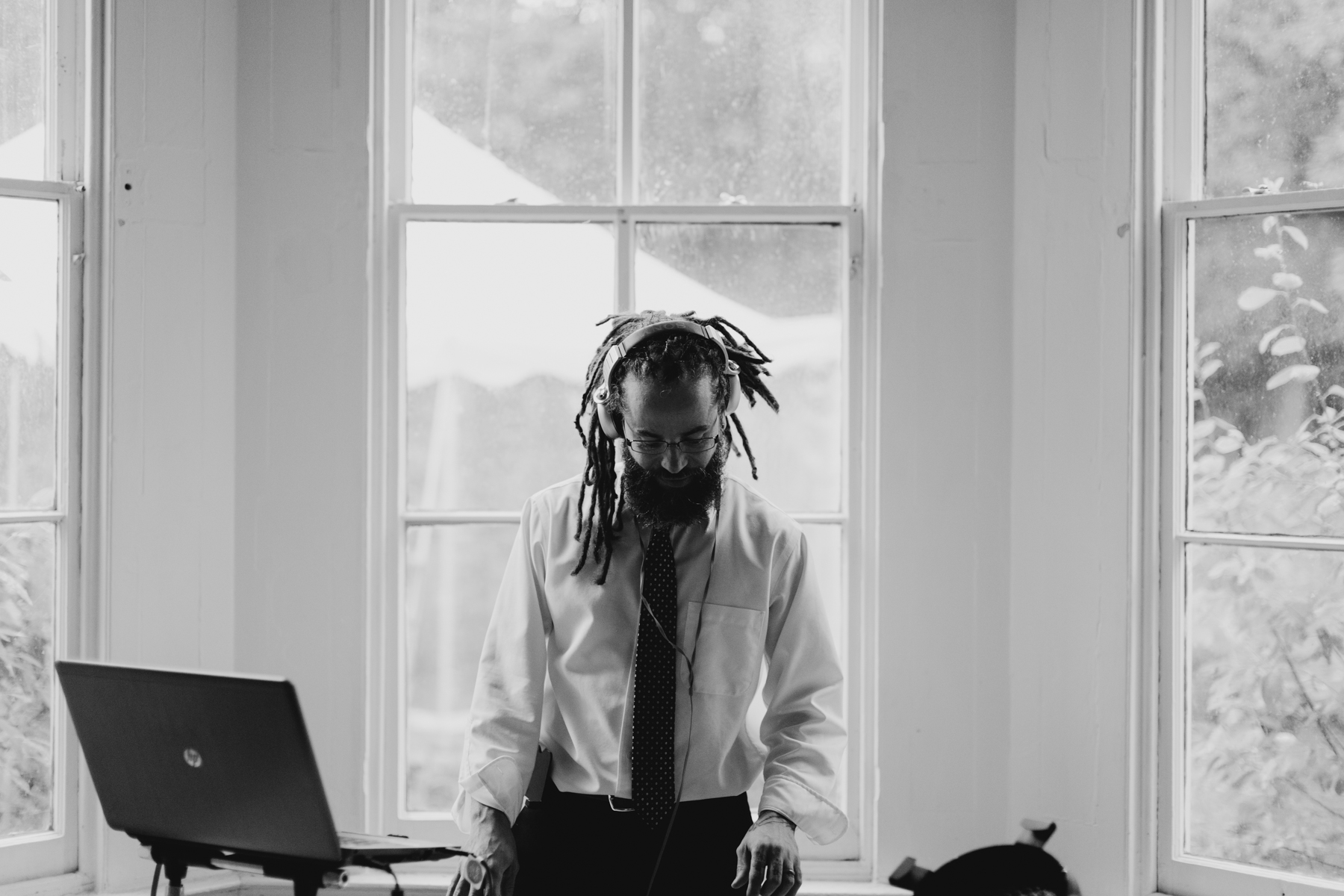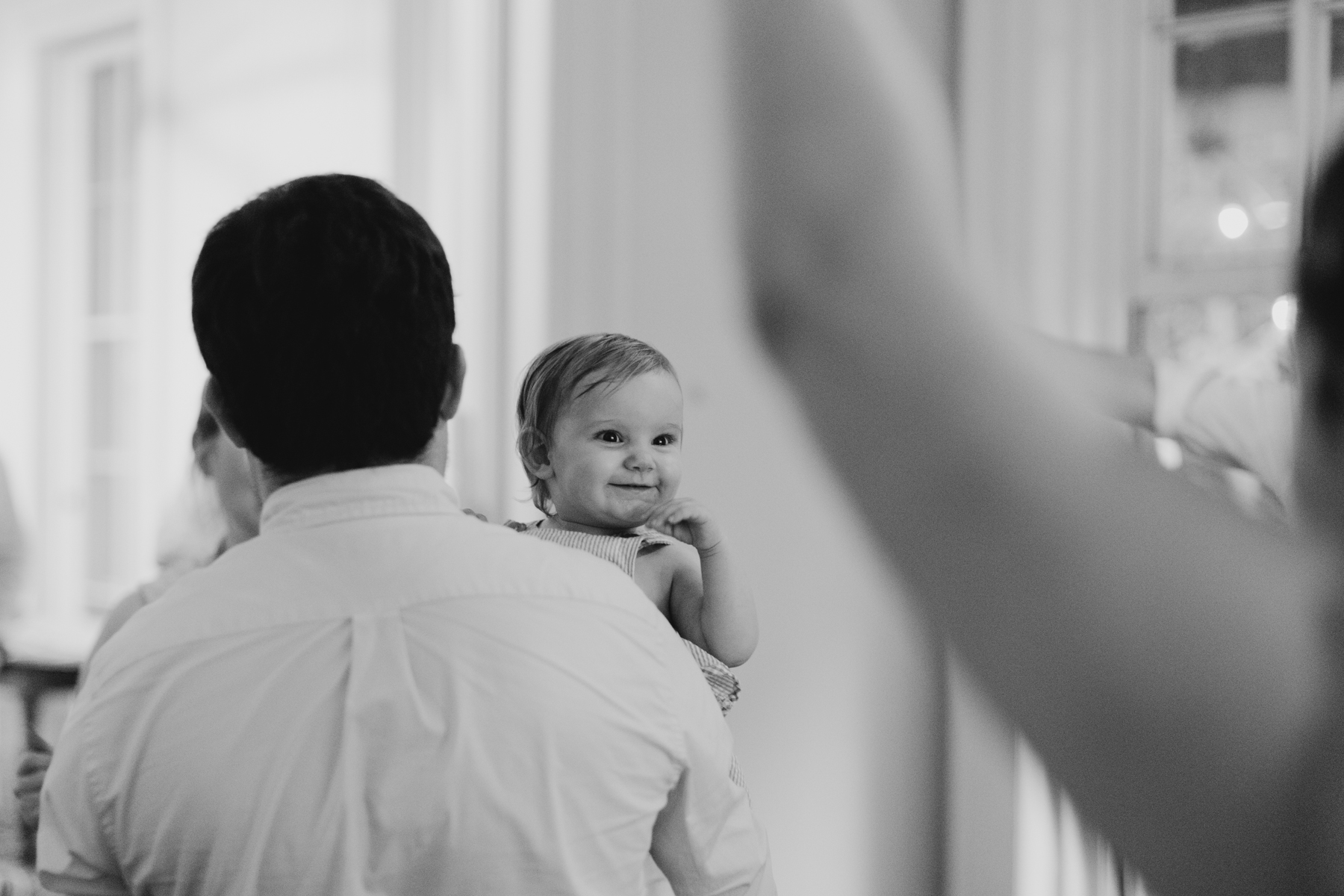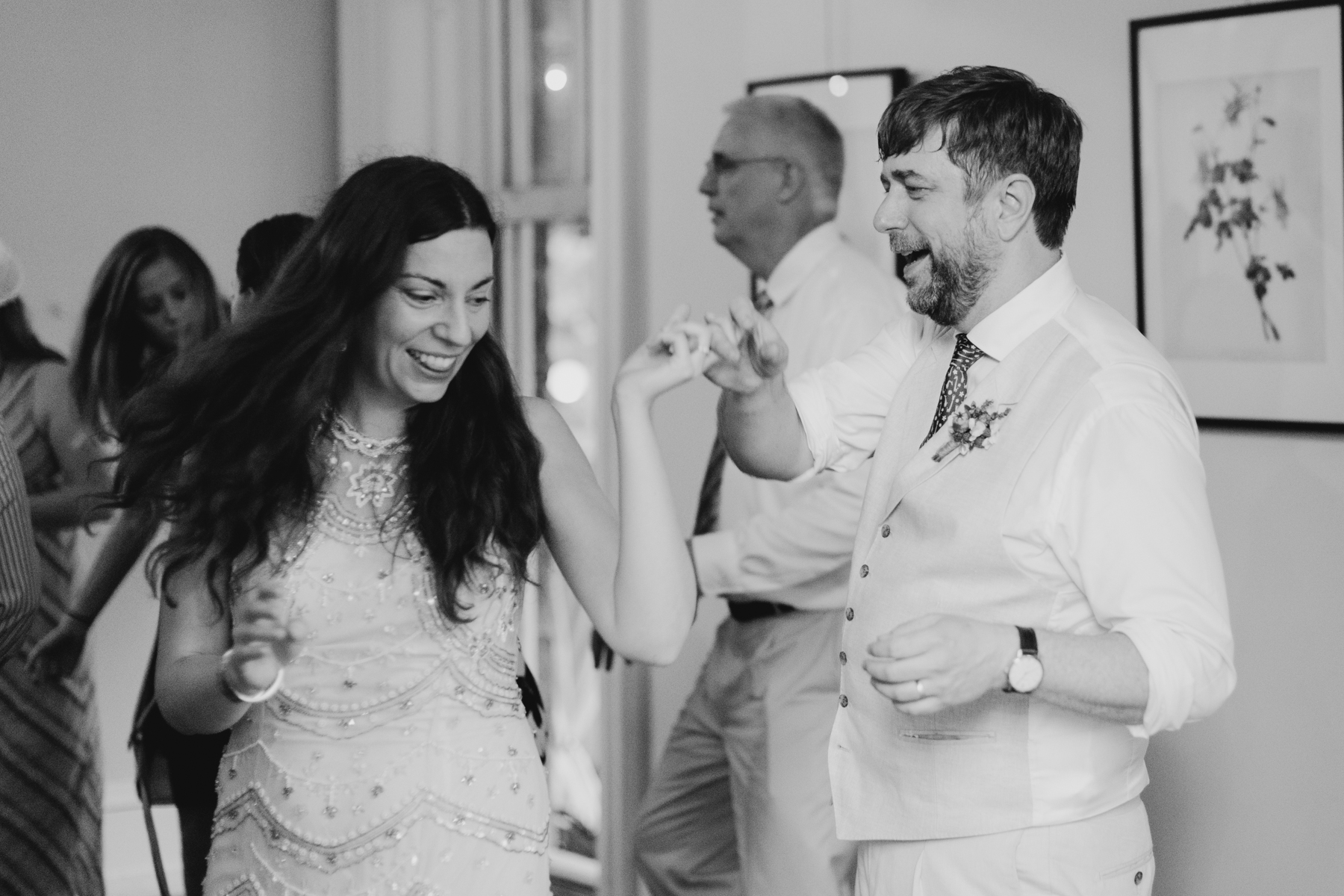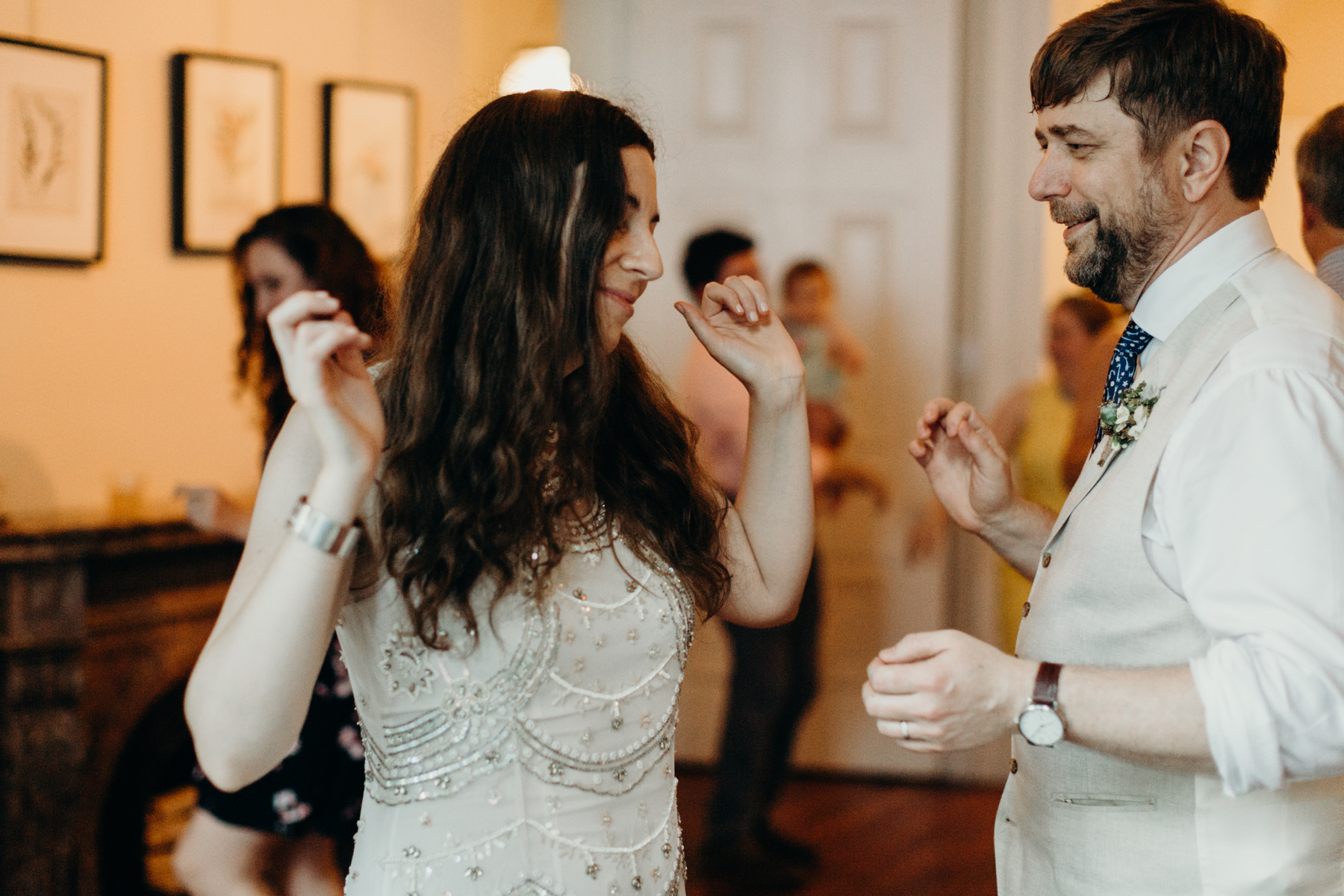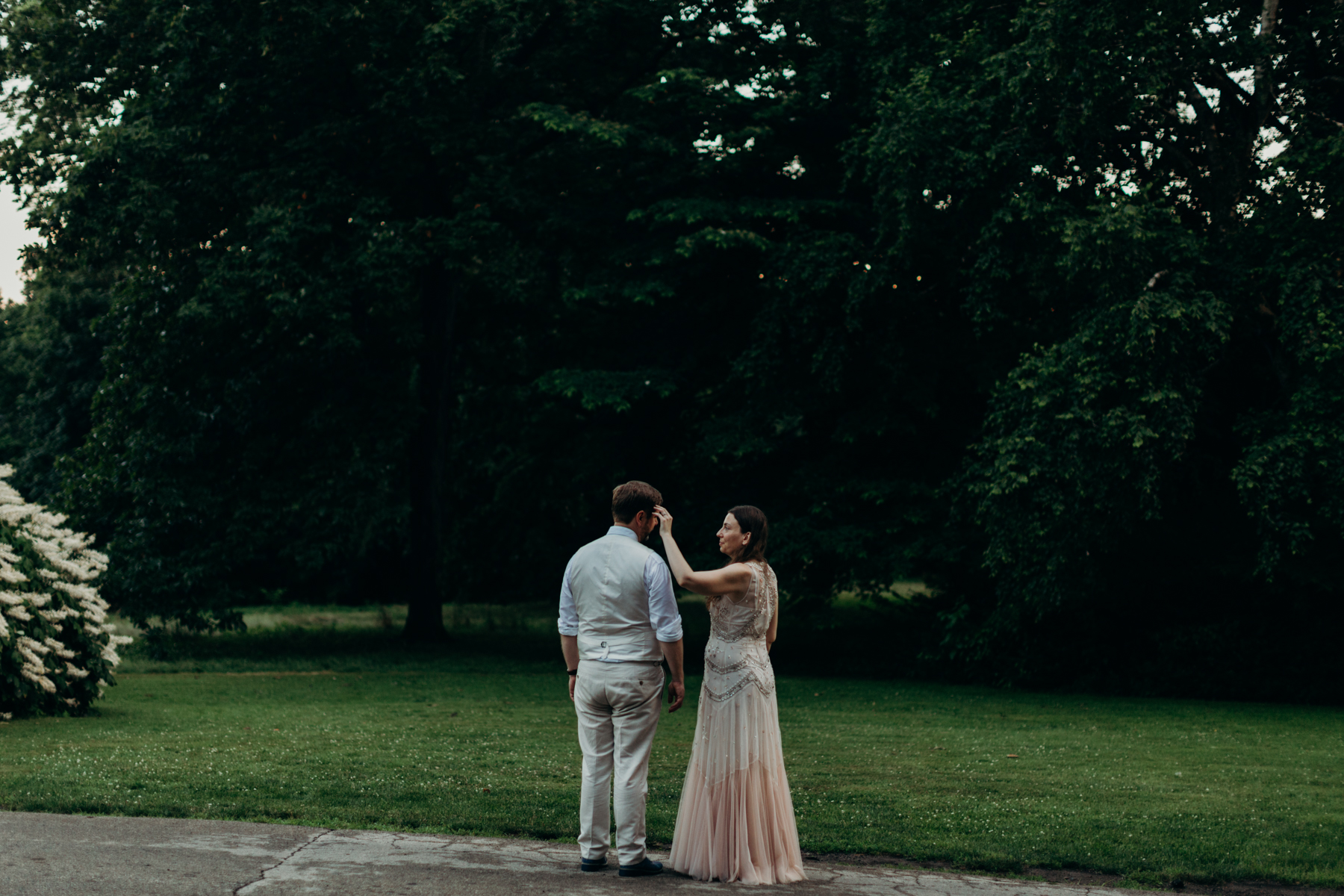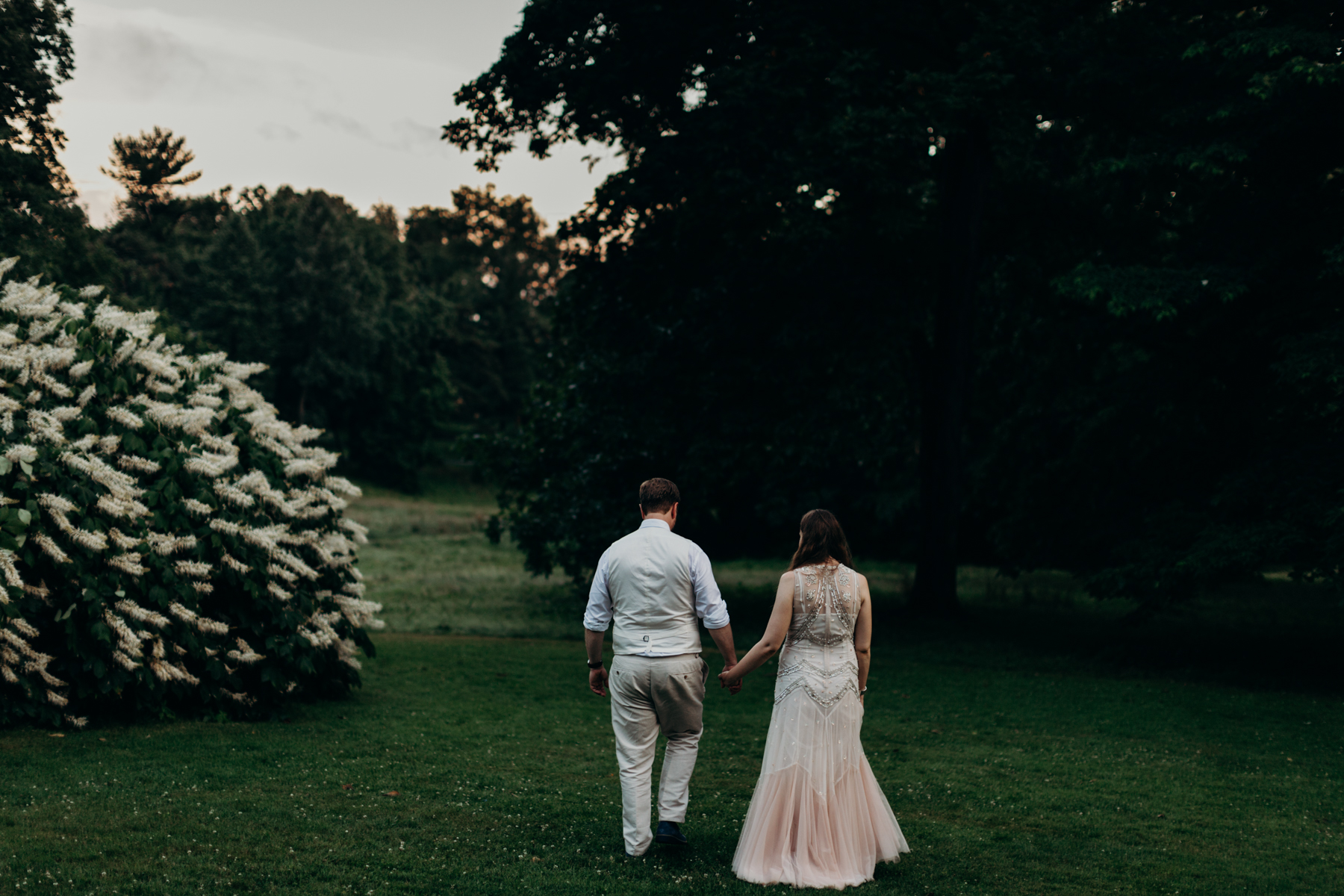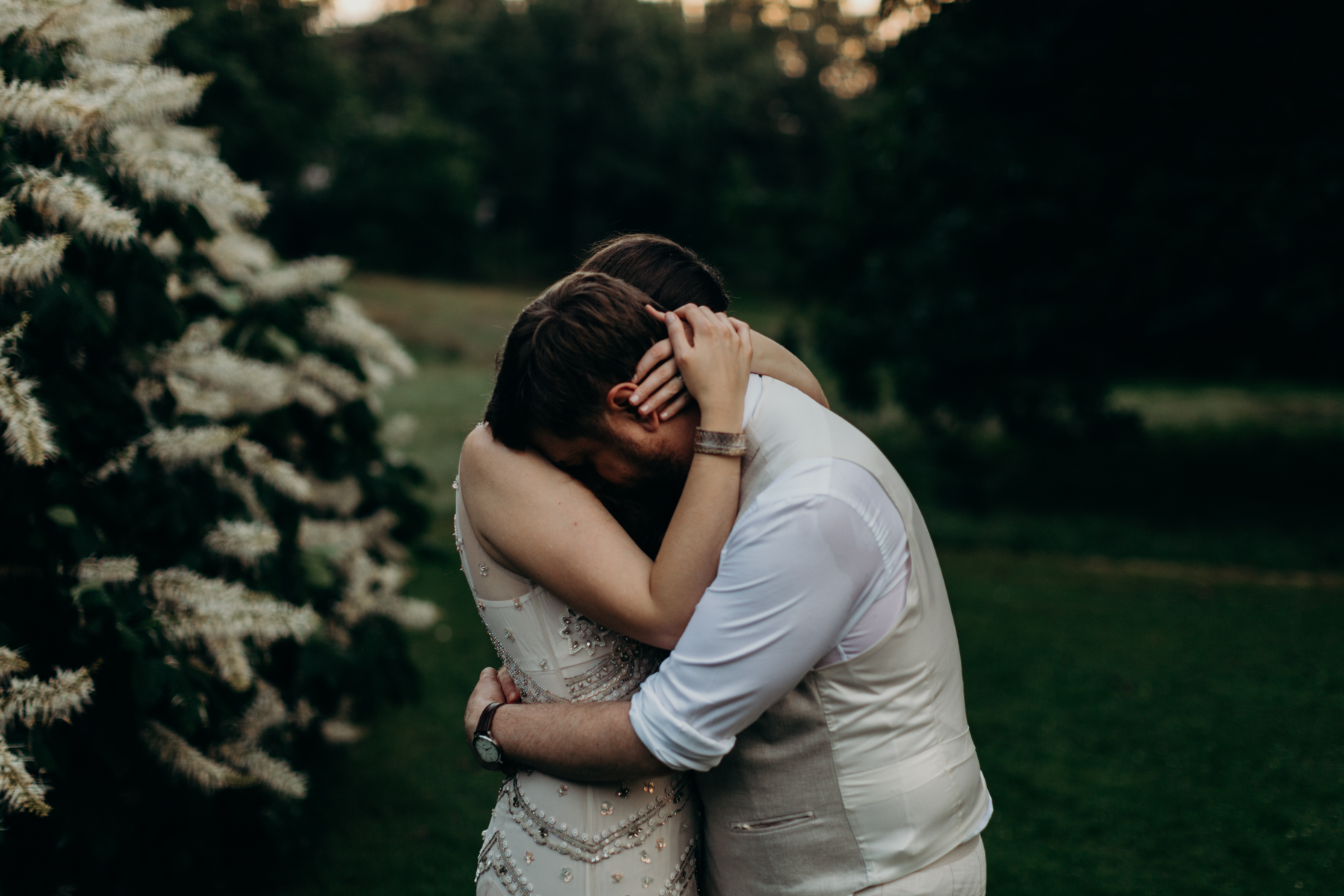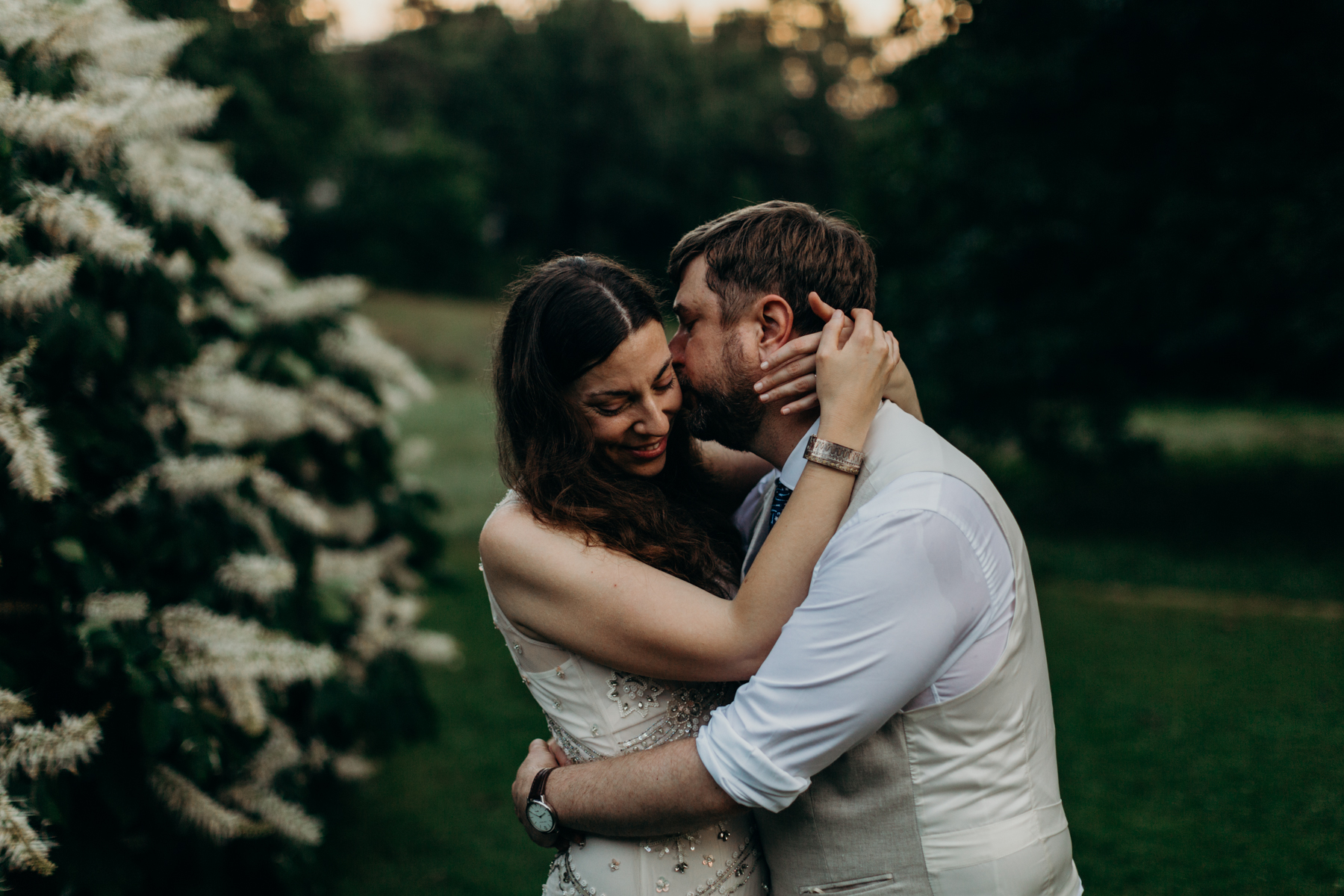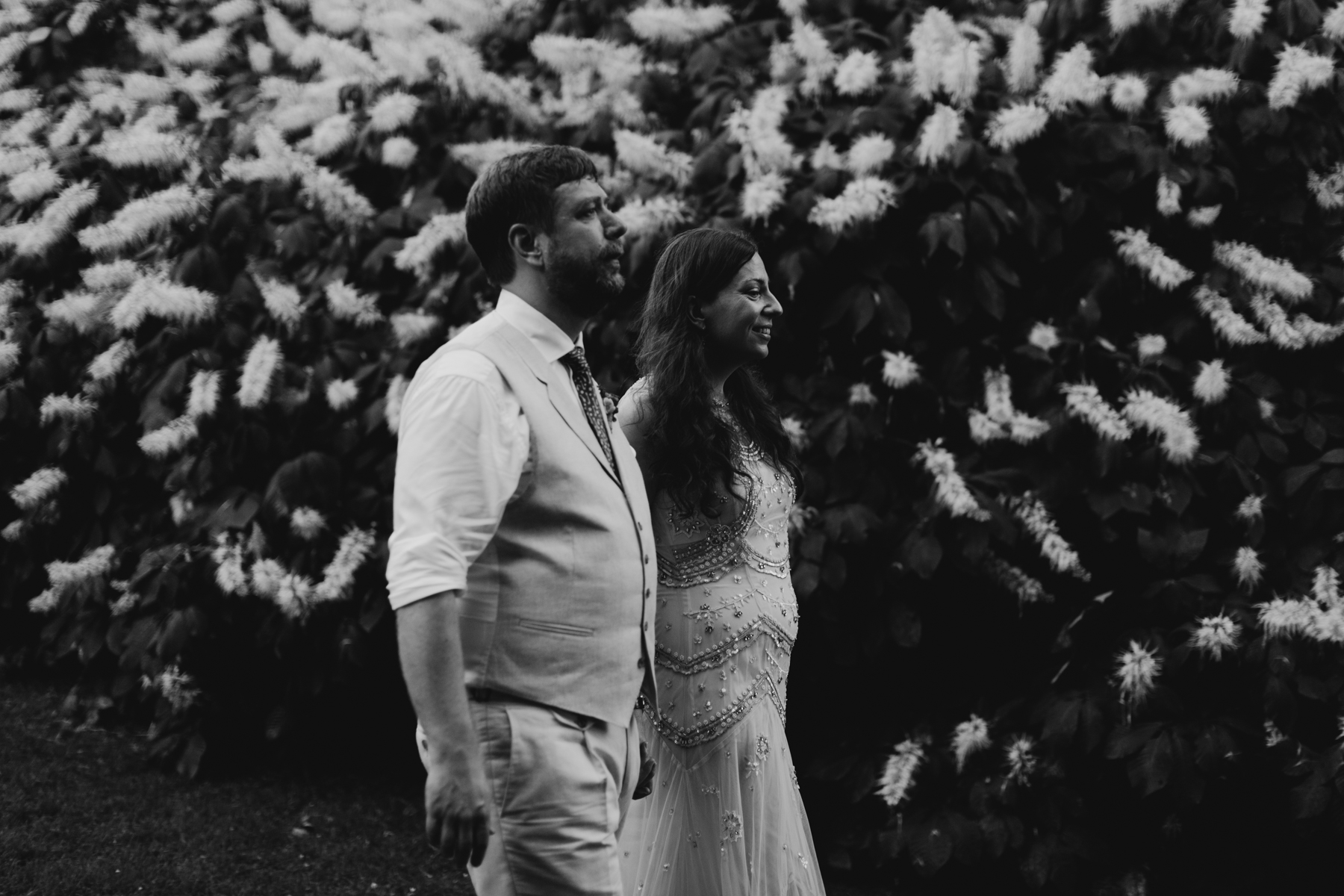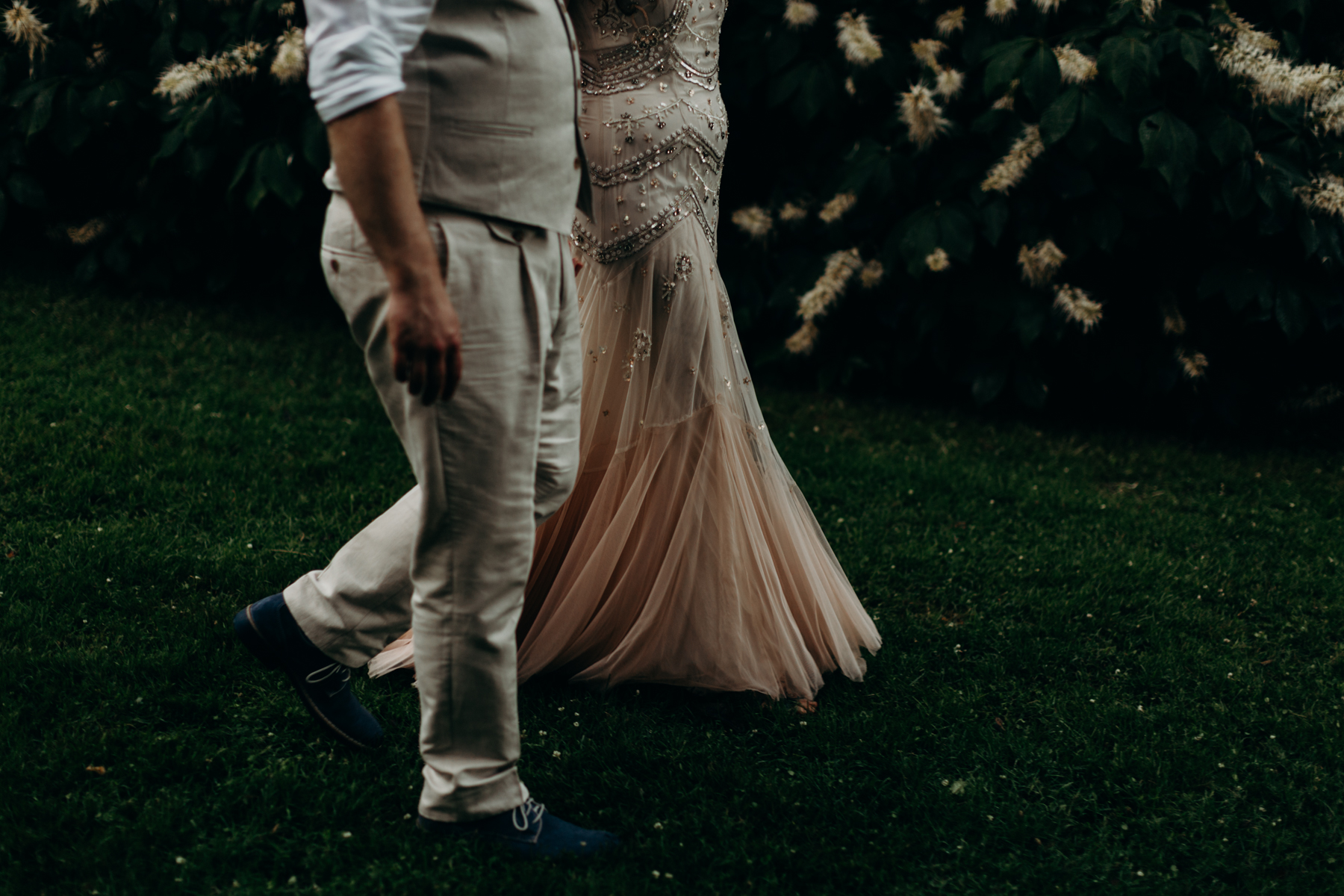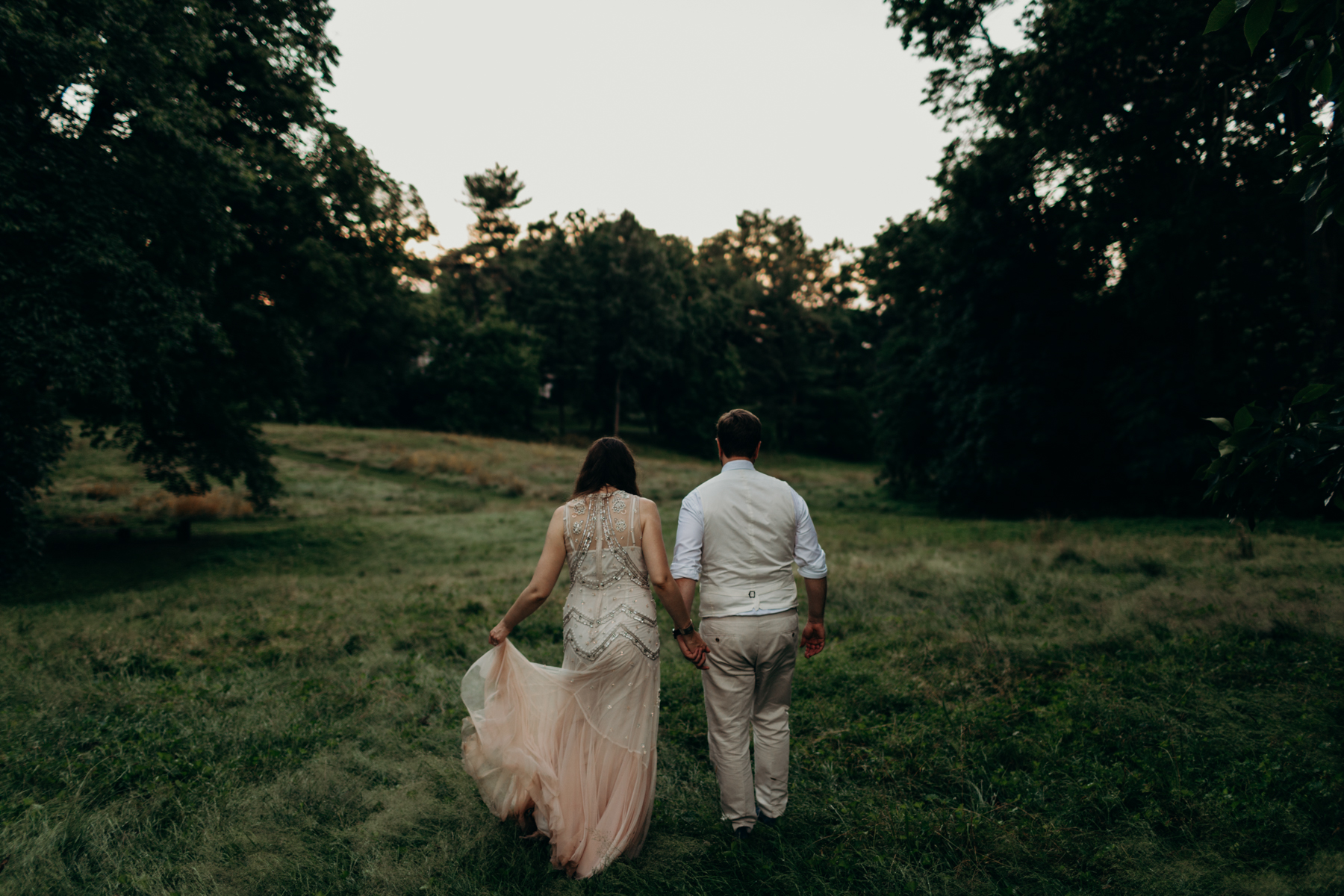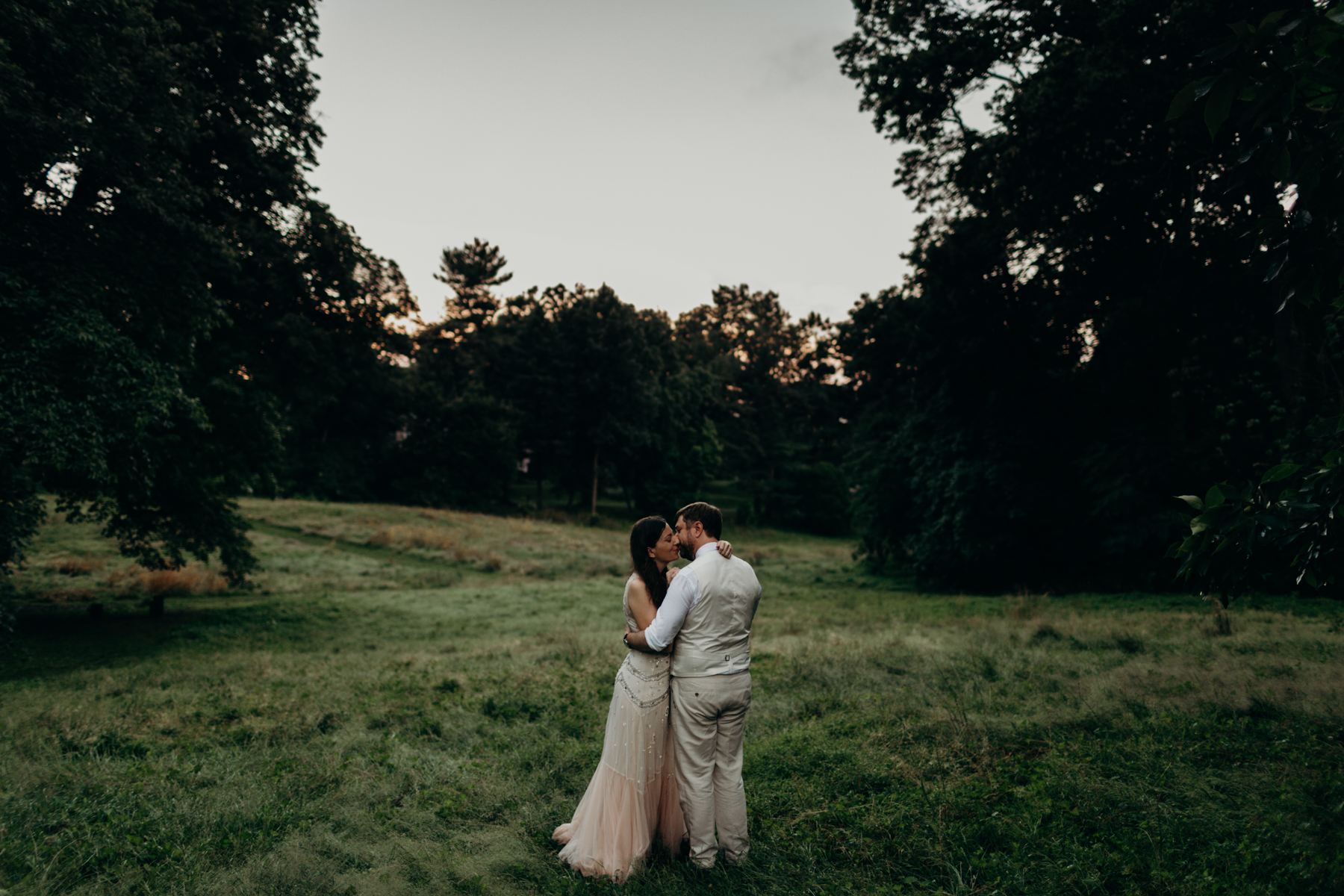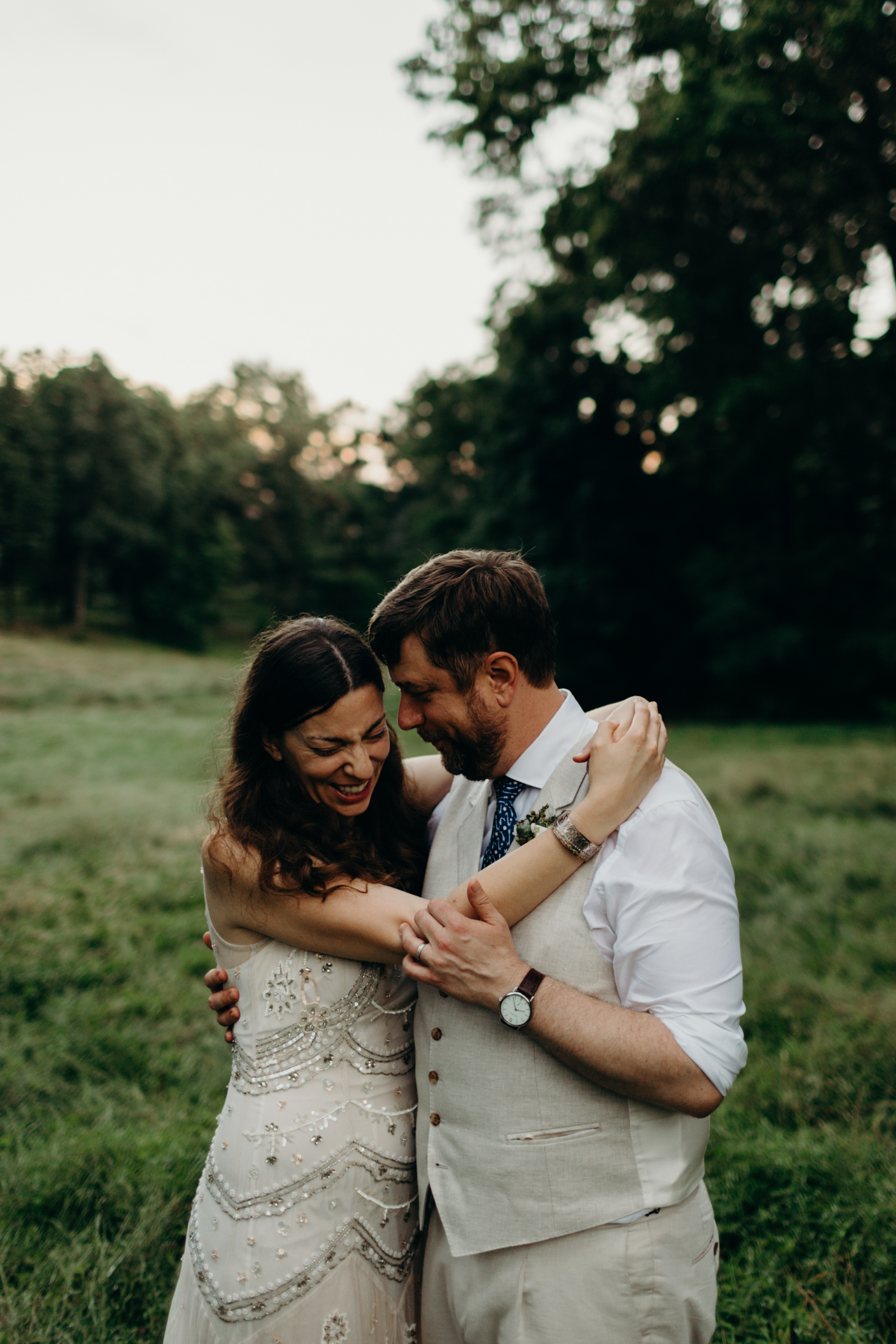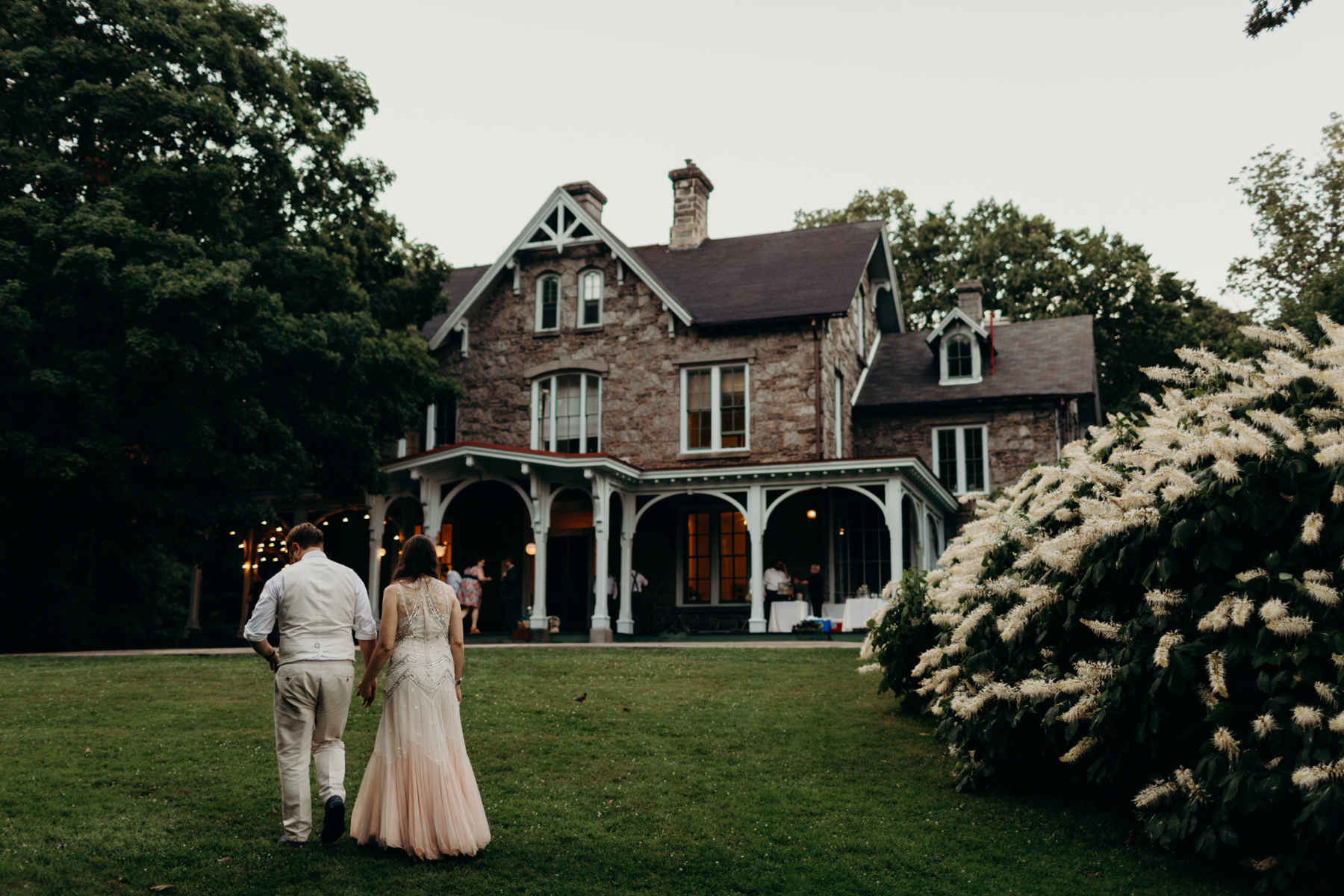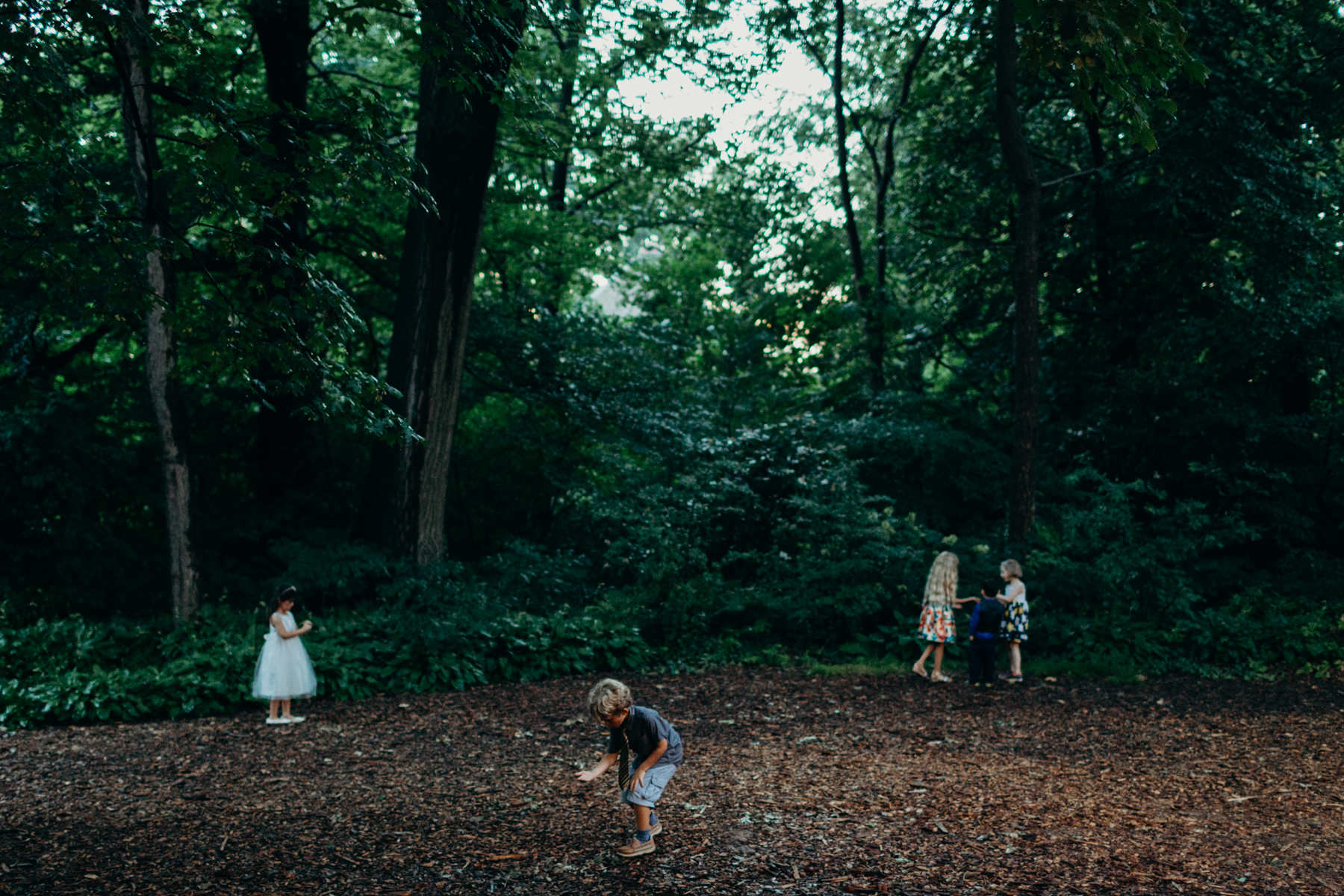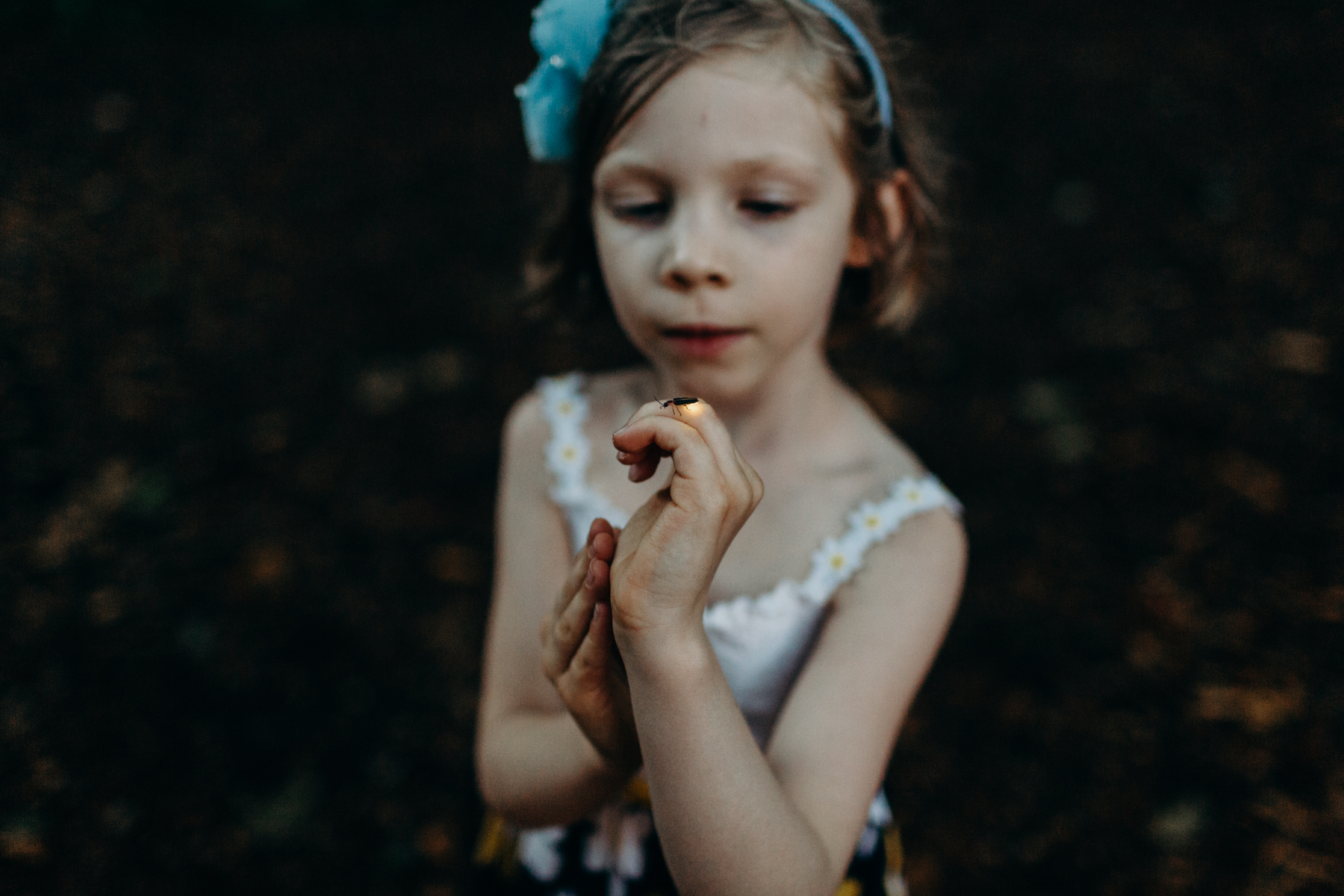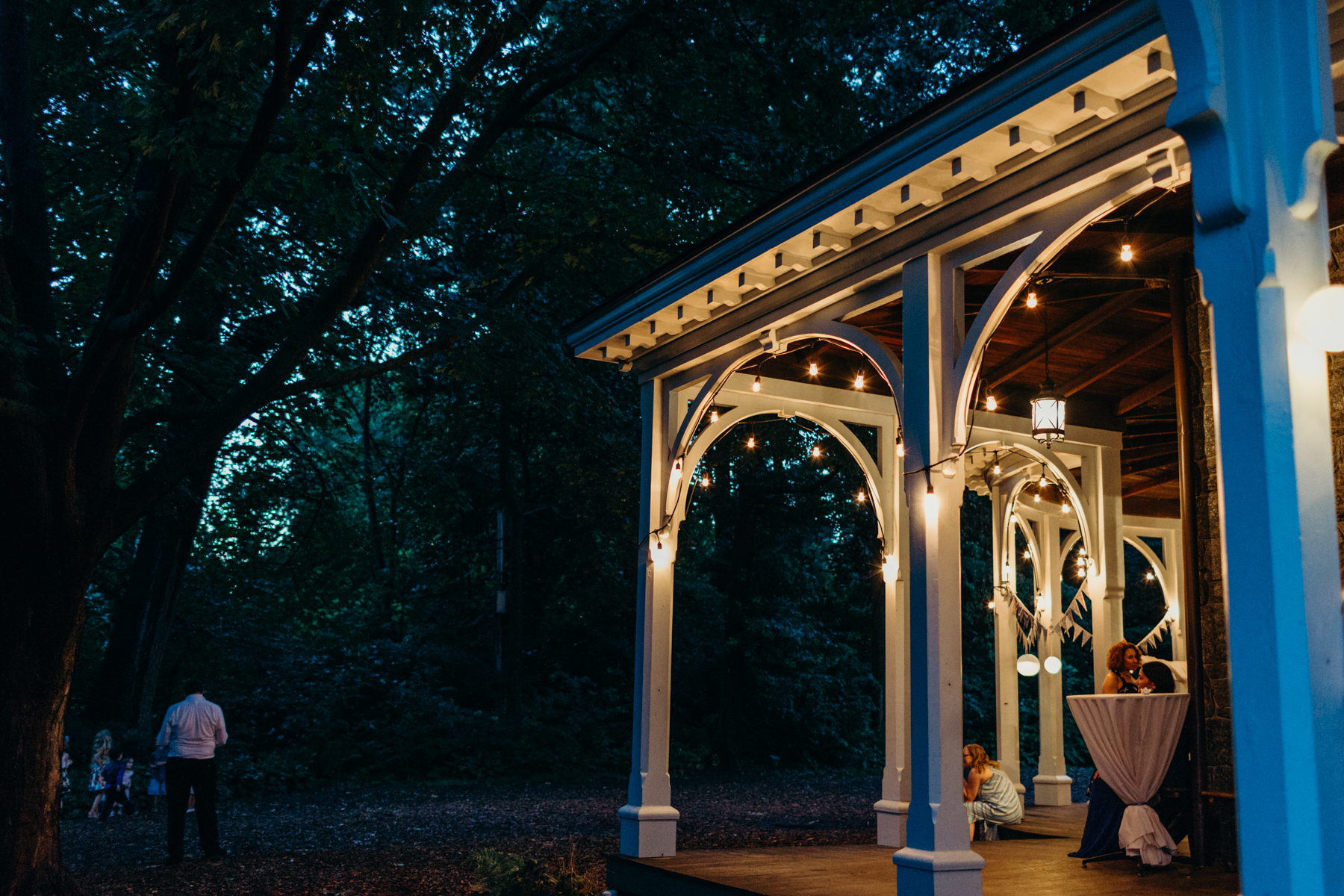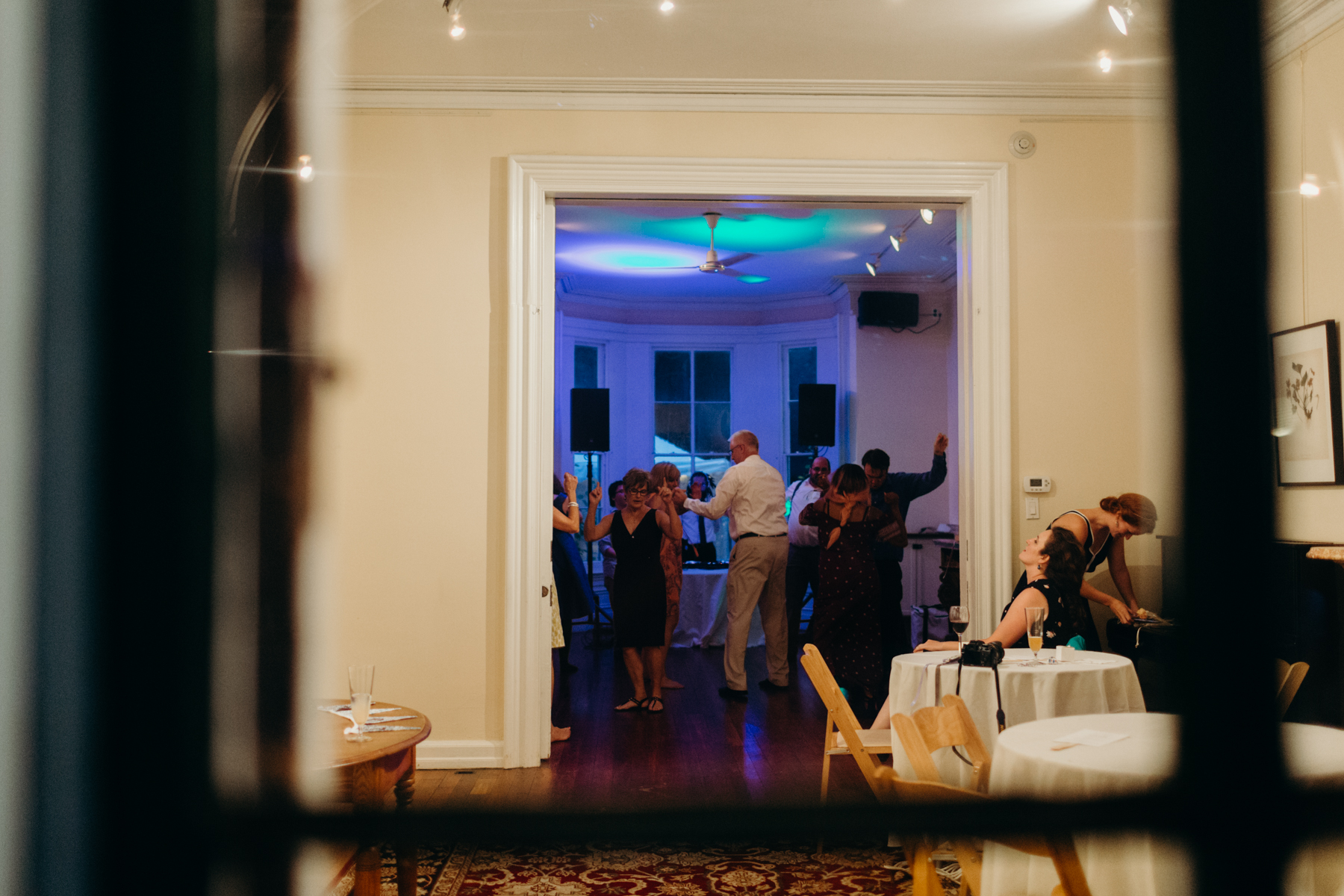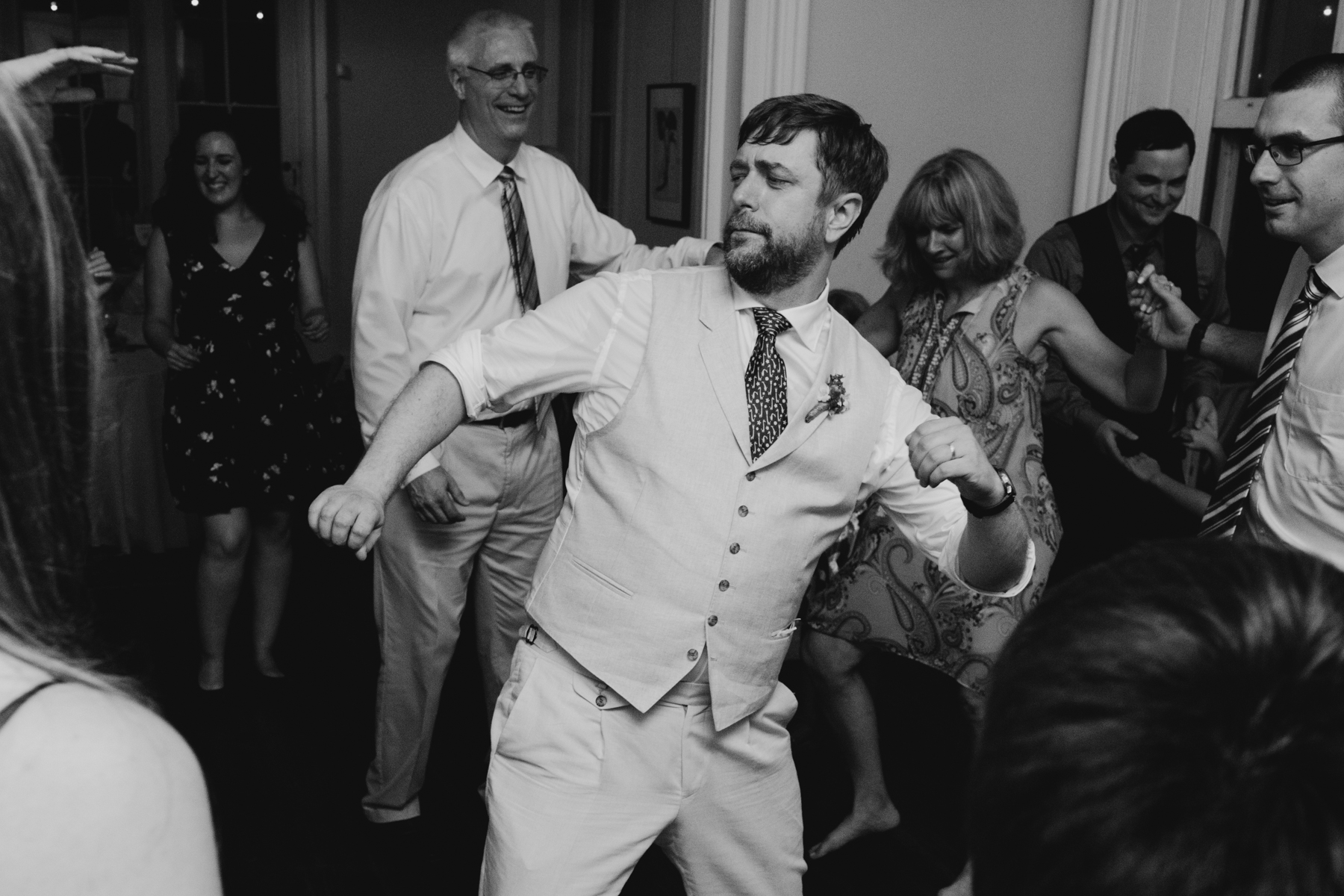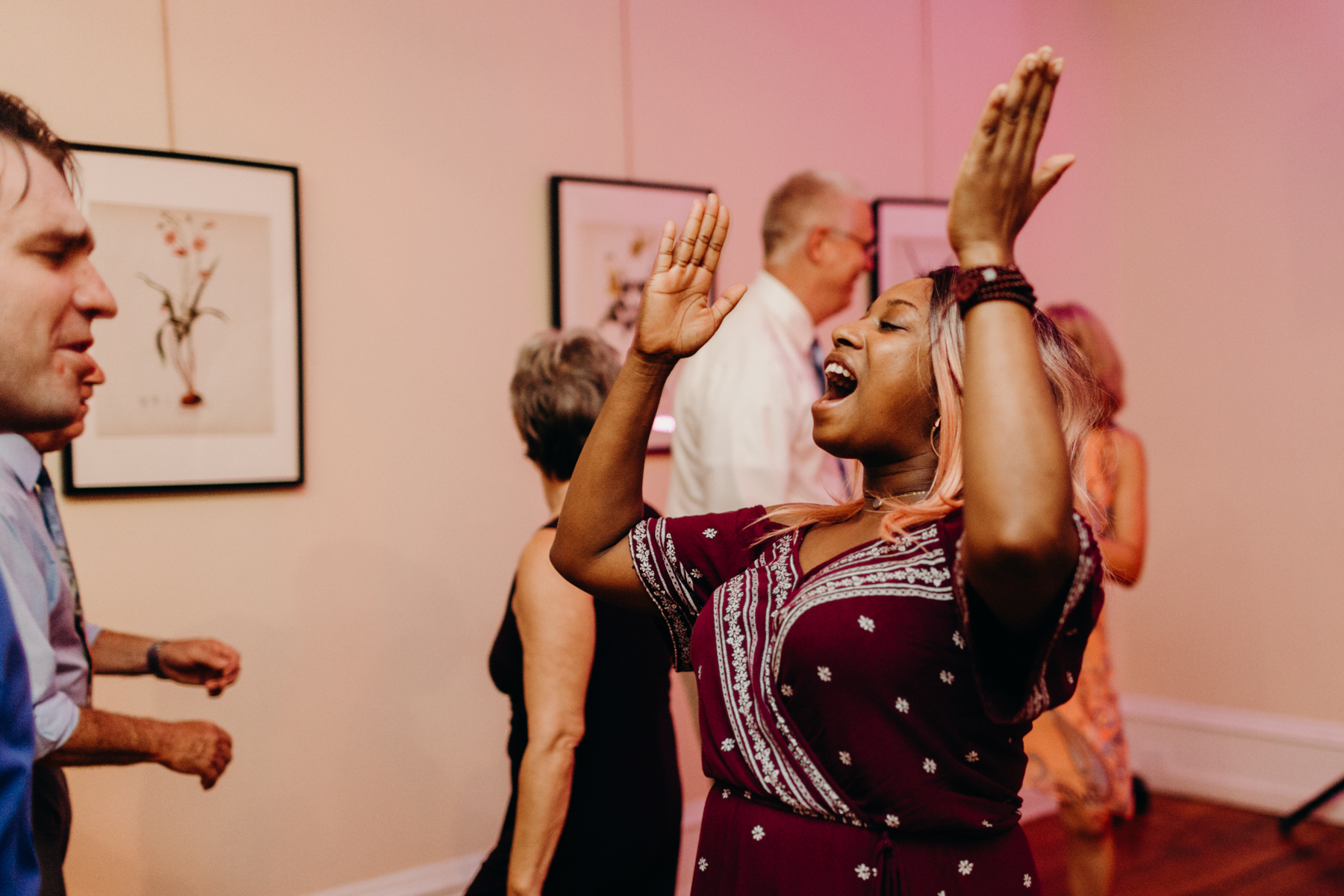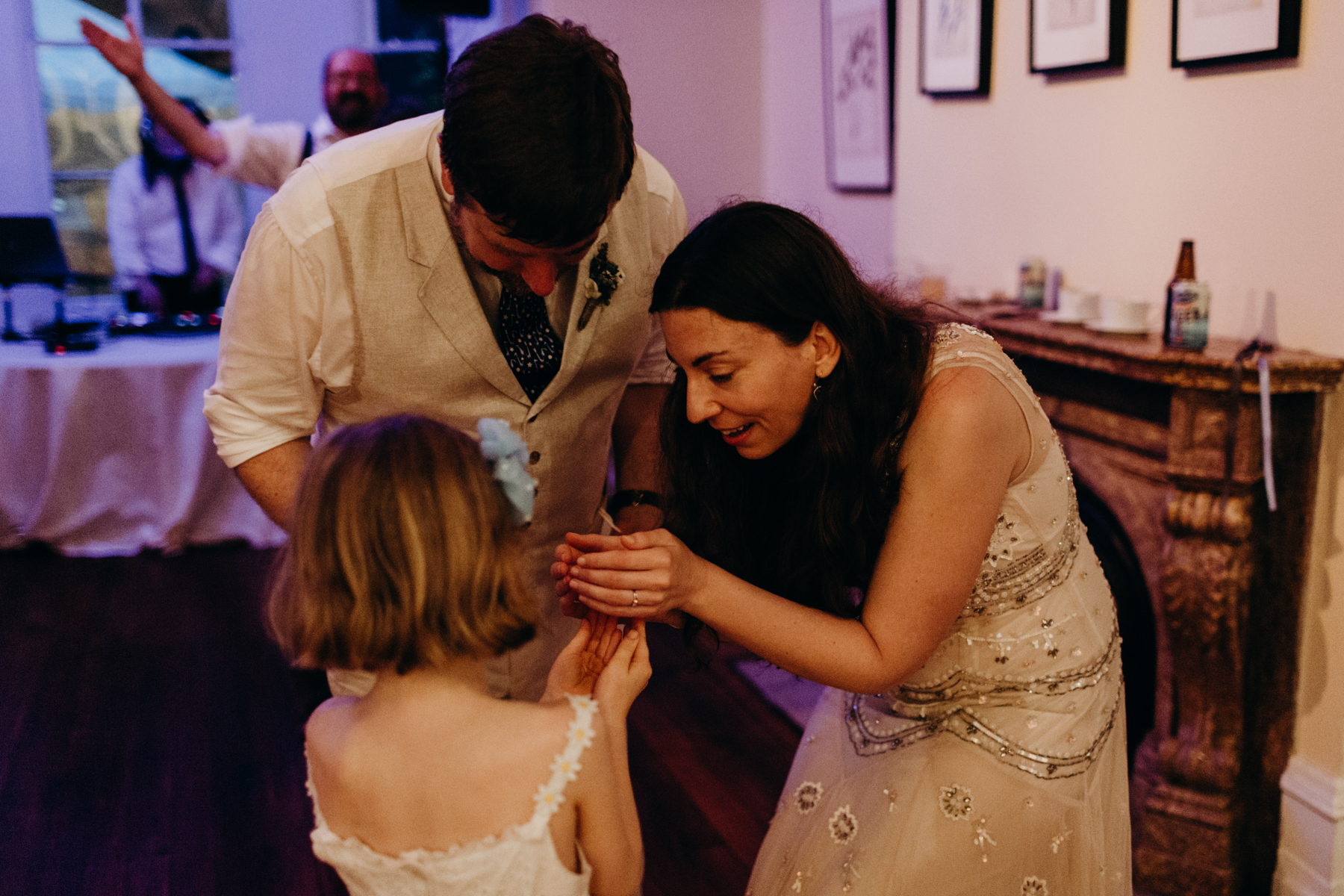 This little lady brought a firefly onto the dance floor to show Lorri + Paul…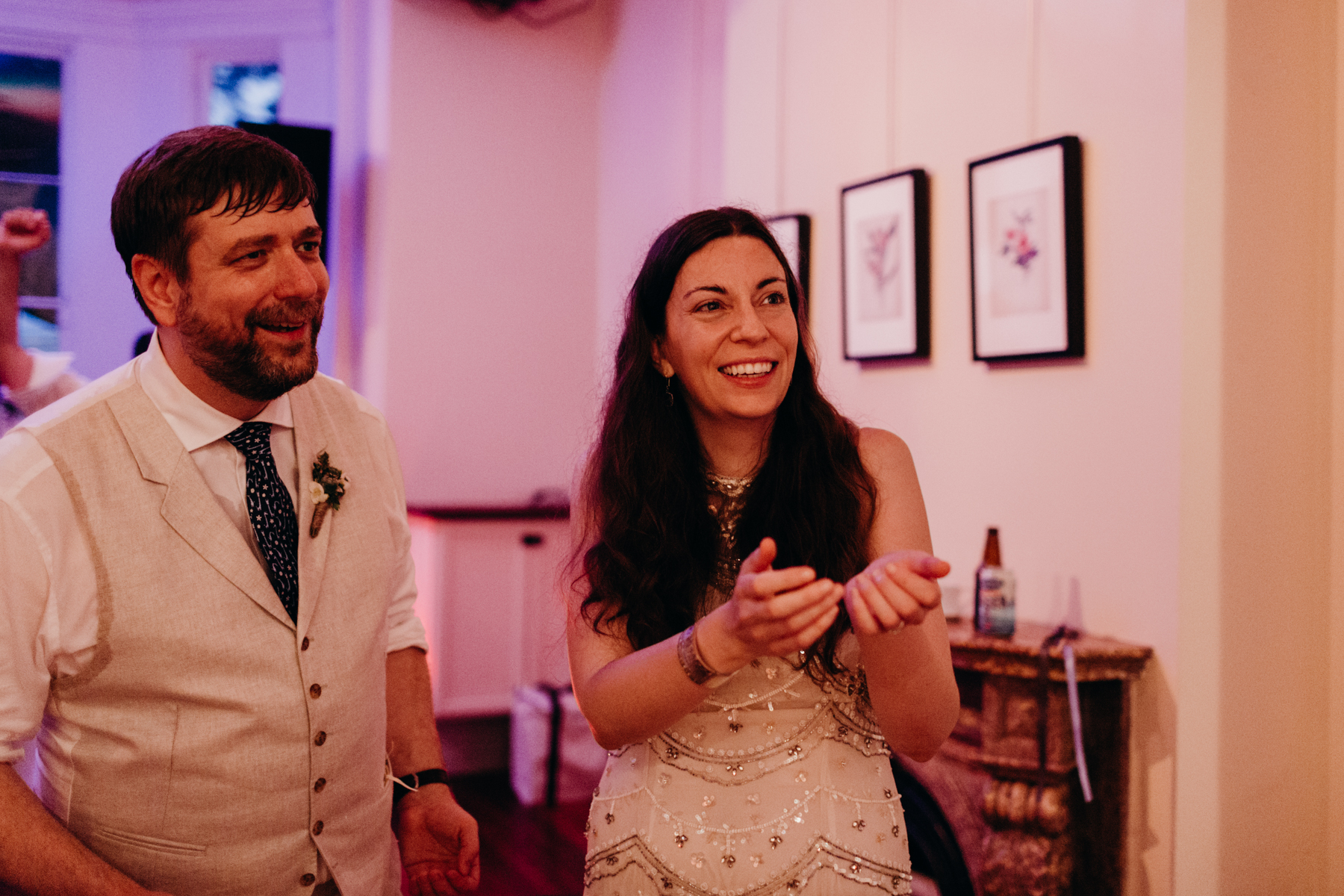 The little guy wanted to dance too!