Tips + Advice
(Stuff that may be helpful throughout your planning!)
Wedding planning can be so crazy + intense (so I've heard!) I want to help you guys ease the stress. Throughout these past few years I have picked up a few things that I hope will help make your planning experience, and photography experience, easier + more enjoyable!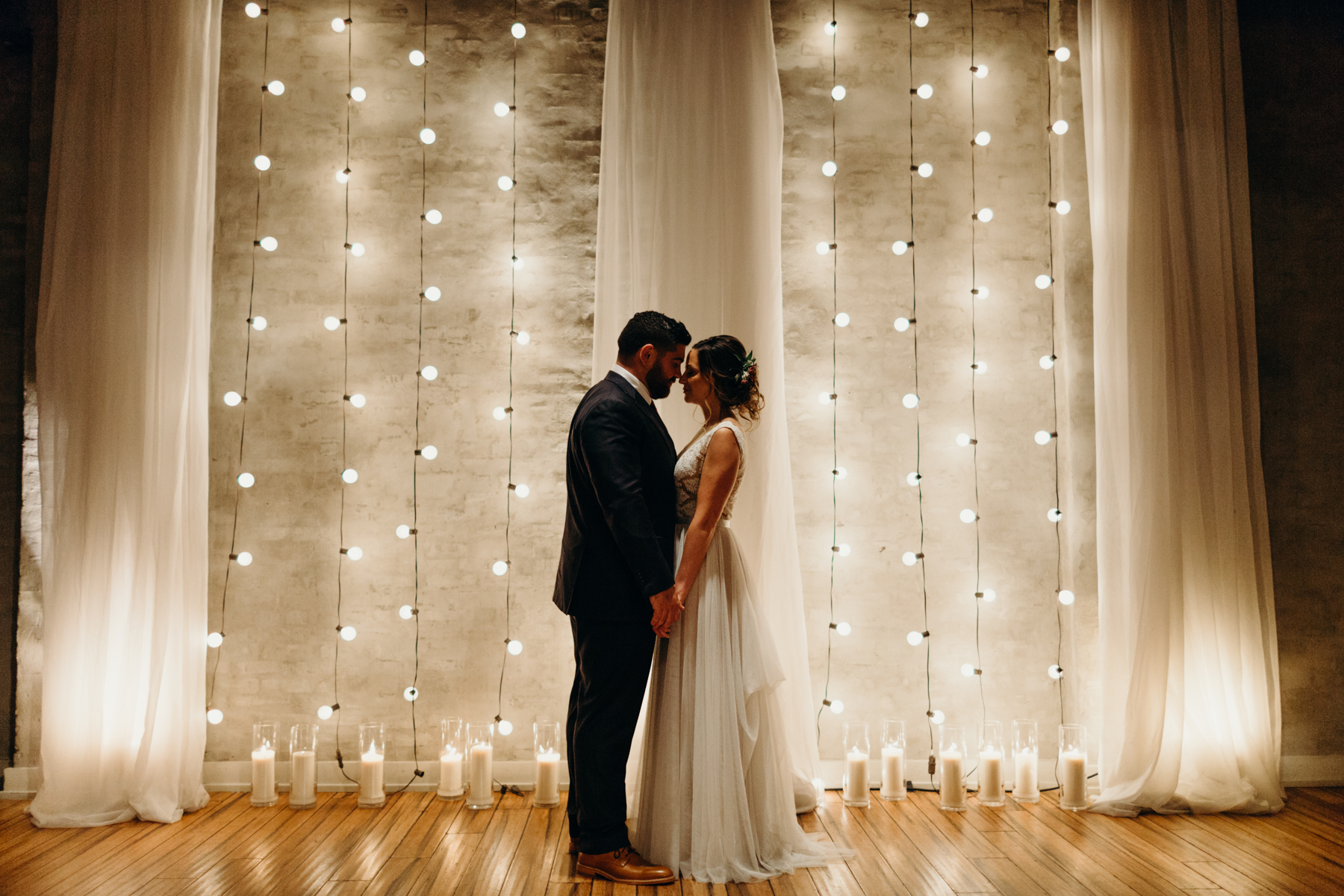 – Lighting –
Light! Light! Light! It's all about the light on the day of your wedding! I'm sure this is the last thing you're thinking about right now, but it's good to start planning your wedding day around the best light – Sunrise + Sunset! Portraits of you two should be scheduled in for about 20-30min around these times of day (gorgeous!) Also, the more time the better! The more time we have together to play around the less stressed you will feel.
– Hotel vs. AirBnB –
When deciding on where you guys will be getting ready on the day of your wedding remember this: your getting ready space will be photographed – a lot! It will also set the tone + vibe for your wedding day big time. You should LOVE the space that you're getting dressed in. Don't let it become a last minute decision, or after thought. Hotels are stuffy, sometimes ugly, and they can smell weird. AirBnB's are typically brighter, full of life, and have more spaces to take awesome portraits in! If you decide to go with a hotel be sure to check it out first!!!! Also, bring your favorite candle! One of brides, Janine, brought her favorite candle to burn in her hotel room + it changed the entire vibe!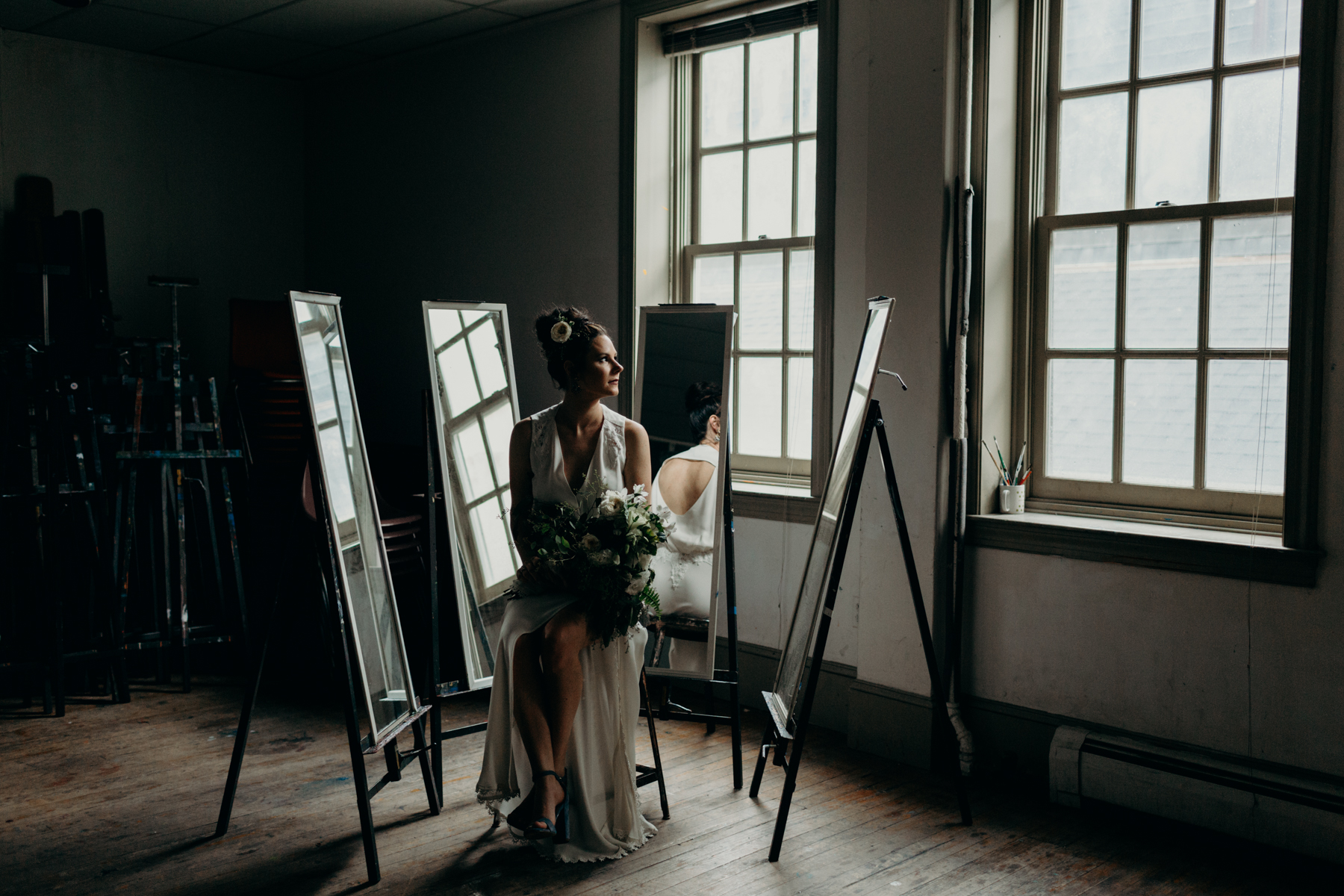 – First Looks + Hair & Makeup –
First Looks are my favorite part of a wedding day – really! They are intimate, gushing with emotion, and allow for potentially all of the portrait photography to be completed before the ceremony (winning!) For this to happen hair + makeup should be scheduled way in advance. Hair + makeup notoriously go over their allotted time slots, so it's better to start earlier than have to give up your First Look because there is no longer enough time (this has happened!)  Another tip: the bride's hair and makeup should be done first, not last!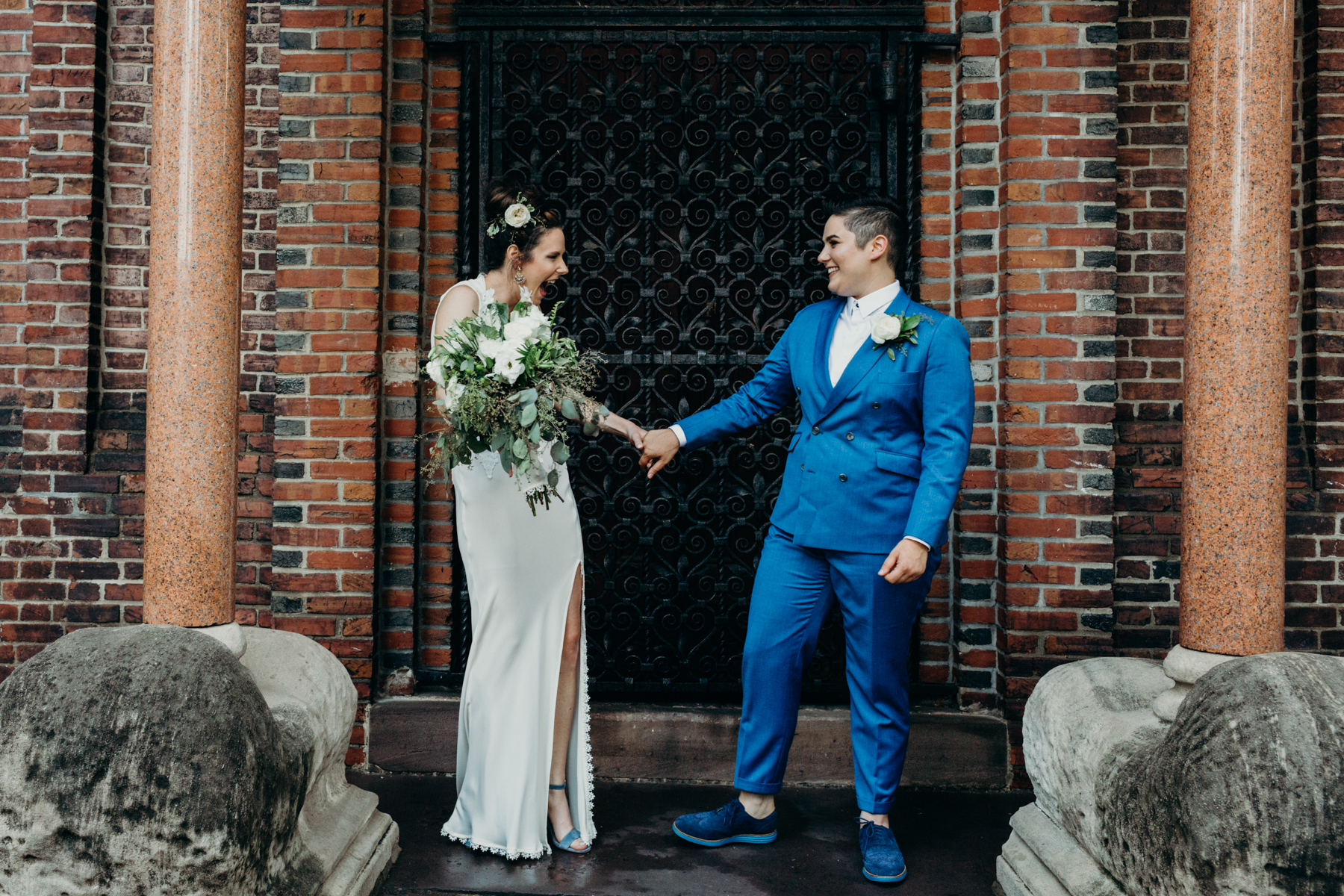 – Ceremony + Light –
When deciding on when to have your ceremony you should visit your venue different times on different days before picking a time.
Outdoor Ceremony: During the summer months shade is your best friend! Having your guests sit in the beaming sun at 3pm will make for sweaty friends + family! No fun! Push your ceremony as close to early morning or sunset as you can, and if at all possible, also position the sun behind your officiant so that the sun is not in your eyes!
Indoor Ceremony: when visiting your gorgeous venue, be sure to select a time for the ceremony when the sun is really filling up the entire space. Often times couple's visit their venue at the "perfect time" but plan the ceremony for a different time of day. This can lead to your venue looking entirely different from how you remember it.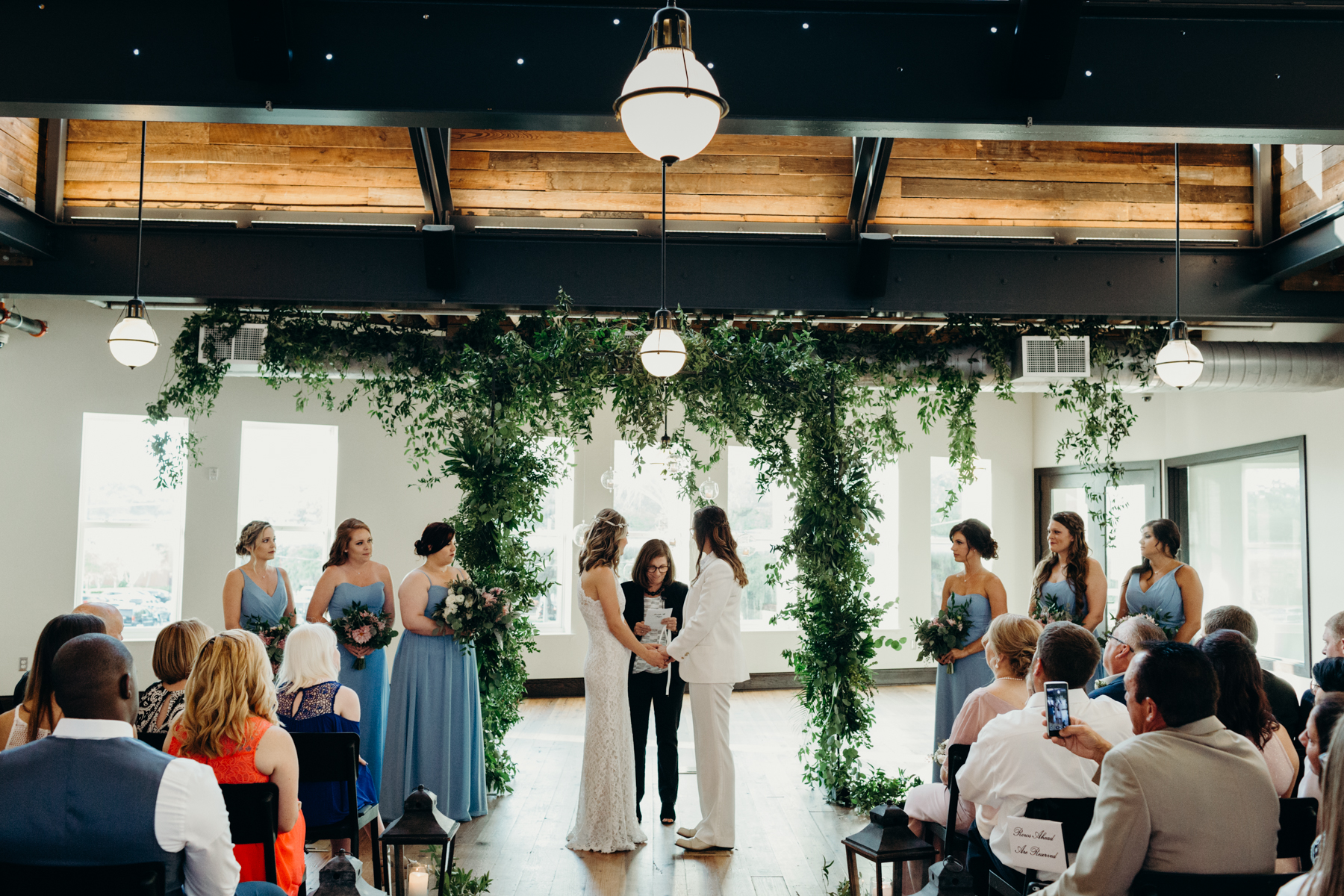 – Portrait session + Cocktail Hour –
Every newly married couple wants to get their party on with their friends and family, and you should! This is another reason why I love First Looks – all of the portrait stuff has been completed by the time your cocktail hour begins! If you guys decide to not do a First Look then we will probably need to complete your family, wedding party, and couple's photography during your cocktail hour. I try my hardest to keep it as short + sweet as possible in these scenarios, but more time is always better!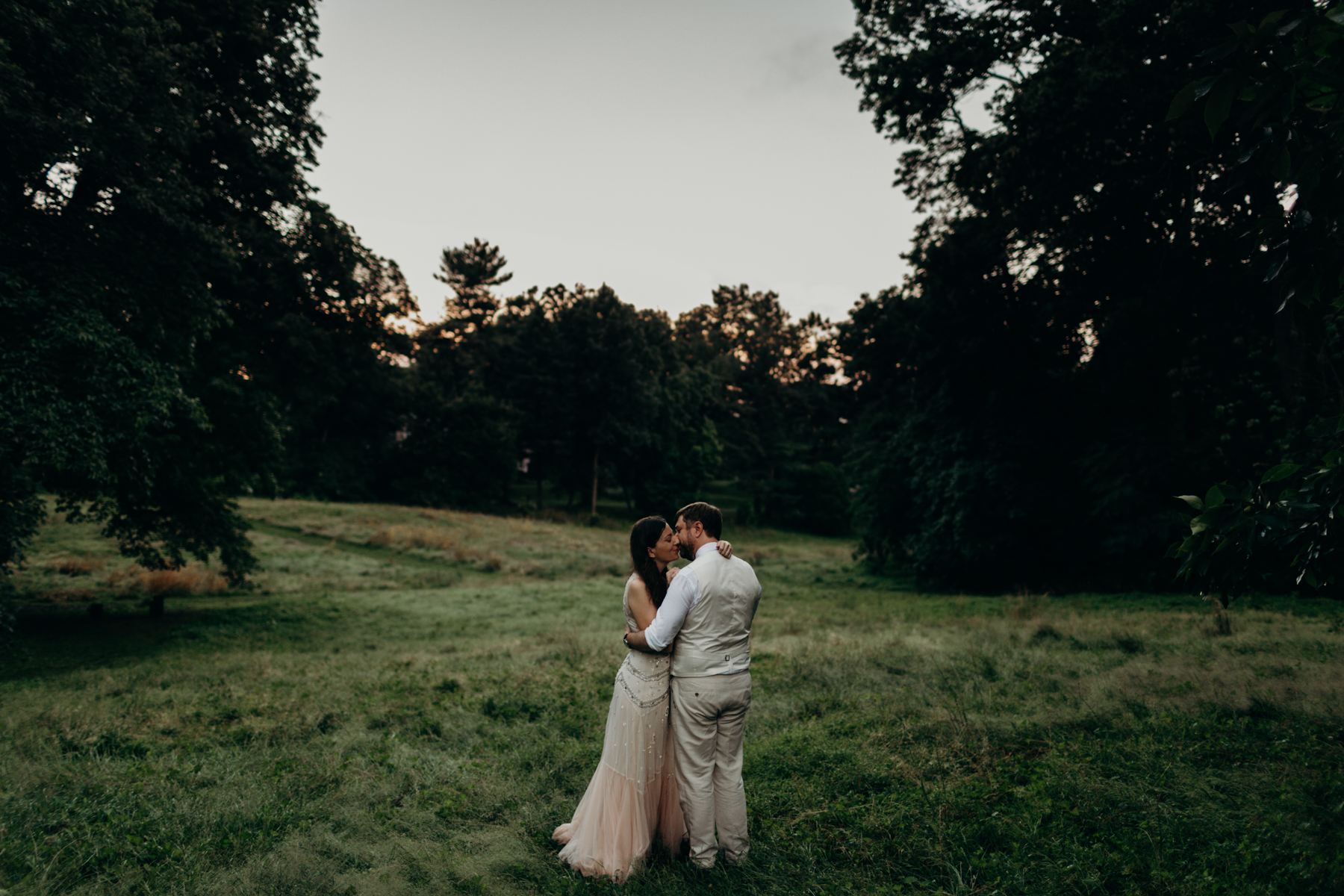 – Sunset + Twilight –
My most favorite time of day to take photographs of love birds! If you can spare 15 minutes during dinner to dip out then we can make some real magic together! I promise! This also allows you both to take a break and be alone for a little bit. I like to give my couples a little bit of time alone to feel all the feels, look into each other's eyes, and be all up in the Love. What a better time than sunset?
– Guests + Cell Phones –
Remind everyone you're inviting that they are going to be photographed just as much as you + your wedding party! Would they rather be photographed smiling at you, and enjoying themselves, or photographed with a device in their hands + in front of their faces? It's totally up to them!
– Toasts + Servers Serving Stuff –
Ask your venue + caterer if they could hold off on serving salad until AFTER toasts!!! It's so distracting for everyone (including YOU) when you're trying to listen to beautiful words from your loved ones, and there are servers bustling about trying to put salads down on tables! I'm sure the venue will argue, but it's your day damnit! Besides – servers end up in the photos + people end up chomping away in the photos too!
– Sweetheart Tables + Photography –
Are you planning to have a sweetheart table? If so, then make sure to check out where your venue puts you before your reception begins! Sometimes you guys are tucked so far away from your guests that it doesn't make any sense! Also, sometimes there are exit signs, ugly walls, or huge windows behind your table which are all bad for photographs. Take a quick look and see if they have placed you guys in a nice, pretty area!
– Reception + Lighting – 
Lighting is EVERYTHING. Candles! String lights! Uplighting! All of it makes the world of difference. Candles + string lights? You can NEVER have enough. More is better. Uplighting? Red, green, orange, and yellow are bad ideas. Pale colors, and white are always best.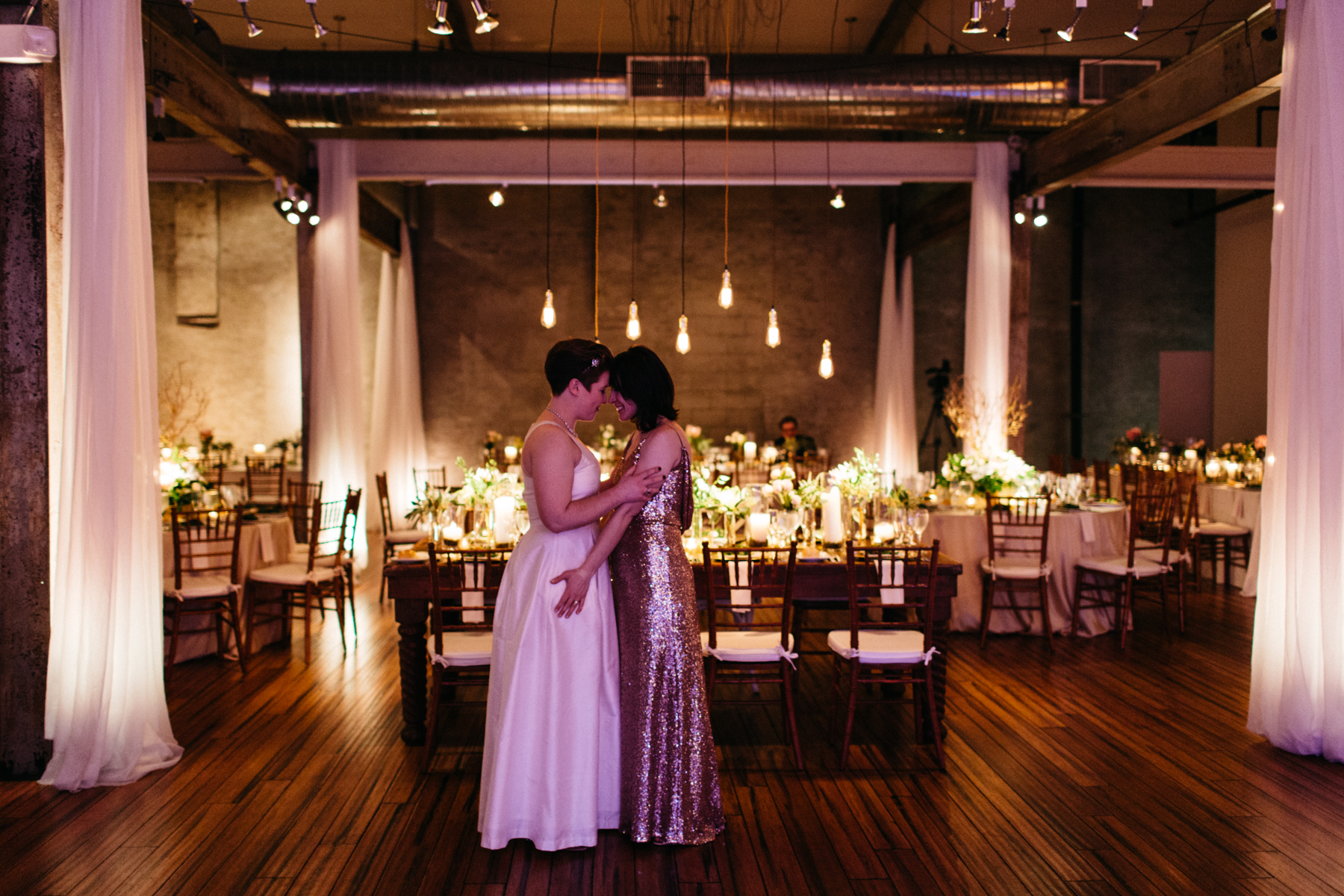 – Dance Party Photography –
Usually you don't need more than a few hours of coverage of your reception unless you're having an epic exit at the end! It's better  to schedule the majority of your photography in the beginning of your day then to put it all at the end.
– Rain –
Two words: Clear Umbrellas! Natural light will always be better than artificial light so I always strive to go outside even when it's raining. I also love shooting when it's really windy! Embracing the elements, and just going with it leads to stellar photography!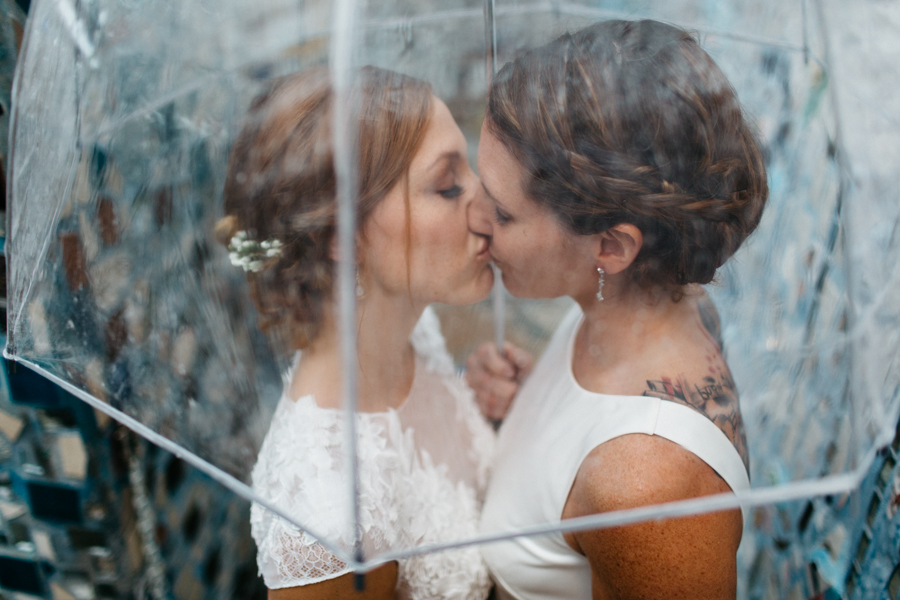 BOOKING VENDORS
Wedding vendors are everywhere, and we are all awesome in our own ways! Selecting which florist, photographer, planner, baker, ect. can be a bit tricky! You want to pick someone that will give you the final product you're looking for (duh) but also someone that you vibe with – that you feel really good about. The biggest piece of advice I can give you on this is to make a list of most important vendors – whose at the top? Is it the venue? The DJ? The photographer? Whoever is in your top 3 should be where the majority of your money goes. I know for me photography would be # 1 – Pick people that you just can't wait to work with !
– My Favorite Vendors –
Florists: Love'N'Fresh Flowers
DJ: DJ Qlassick + LoveSick
Bridal Gowns: Lovely Bride + BHLDN
LGBTQ Suits: Bindle & Keep
Photo Booth: Cut & Paste Photo Booth
– Venues –
I really love the website Venue Report to find unique wedding venues that aren't the standards in your desired location! This website is super easy to use, and comes up with stellar options!
Philadelphia Venues:
Fairmount Park Horticulture Center,
Urban Outfitters HQ at The Navy Yard
– Photography vs Videography –
Both want to create their own works of art of your wedding day. Both also have their own ways of doing things. I find that it's better to decide which is more important to you both and let that be known to both your photographer and videographer (if you have both). Whichever is most important should be the one running the show, and calling the shots during the portrait sessions. Another bit of advice when choosing a videographer is to pick one that uses minimal equipment. Some video crews use huge tripods, super large cameras, and other intrusive pieces of equipment. It can start to look like a movie set instead of your wedding day. Research all your companies to know what they are going to show up with on the day of your wedding.